Anaheim (CNN Business)For Disney CEO Bob Iger, the biggest challenge of creating his company's new Star Wars land, Galaxy's Edge, was "making sure that this place in every aspect of it is true to what Star Wars is."
"You're leaving your reality, and entering the reality of Star Wars," Iger told CNN Business' Christine Romans in an interview at the new attraction Wednesday.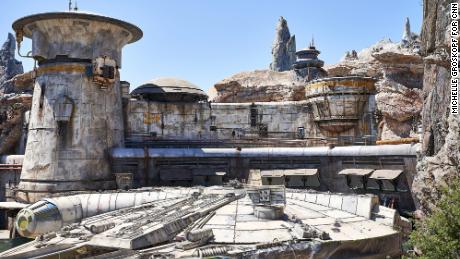 Galaxy's Edge is a Star Wars fantasy — and what Disney does bestGalaxy's Edge, which opens at Disneyland in California on Friday, is the company's largest expansion at its parks ever."We wanted this to be both in homage to the past… but also a strong eye or a directional sign into the future," Iger said. "I think our Imagineers are never going to stop tinkering with this from a detail perspective."Iger and Disney (DIS) will also continue to tinker with their theme parks away from Galaxy's Edge at a time when the parks division is becoming more and more important to the company. Disney is adding new attractions to Epcot, including a "Guardians of the Galaxy" roller coaster and a ride based on "Ratatouille;" building new Marvel-themed areas at Disney's California Adventure, Disneyland Paris and Hong Kong Disneyland; and adding a "Zootopia"-themed land in Shanghai's Disneyland Park.Read More"This has become one of our most profitable businesses as we've expanded around the world," Iger said of the parks division.Disney will also be building on and using the Star Wars brand outside Galaxy's Edge over the next few years. Its new streaming service, Disney+, will launch in November with a new live-action series: "The Mandalorian," which follows a Boba Fett-esque bounty hunter.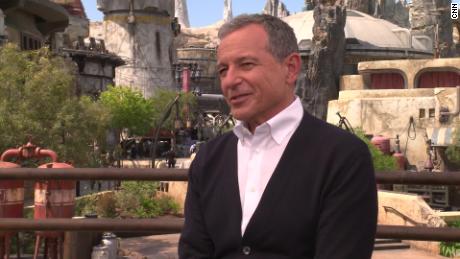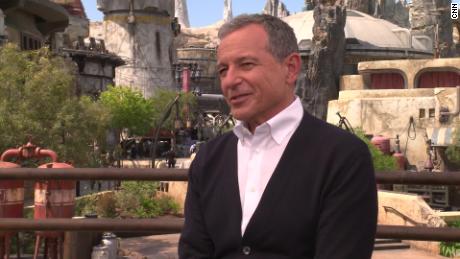 JUST WATCHEDDisney CEO Bob Iger maps out his strategy for streamingReplayMore Videos …MUST WATCH
Disney CEO Bob Iger maps out his strategy for streaming 02:05″I think we're in the early innings," Iger said of the streaming market. "I think that you're going to see a lot of change in media due to technological disruption and that will create change in consumer behavior.""Consolidation is ahead and necessary as the consumer migrates to a different form of television consumption," Iger added.When Disney+ was announced in April, its price of $6.99 per month, half of what a Netflix subscription costs, came as a surprise to the industry. Iger said Disney came to the price because it wanted to create "a product that was really accessible and had a great price-to-value relationship." The price was also a clear signal to the industry and observers that Disney is ready to compete directly with Netflix and the rest of its streaming competitors.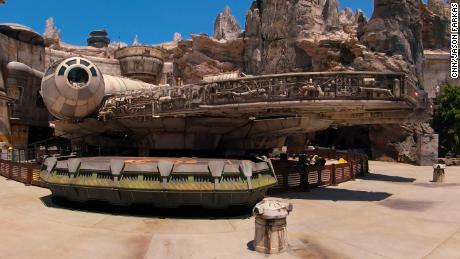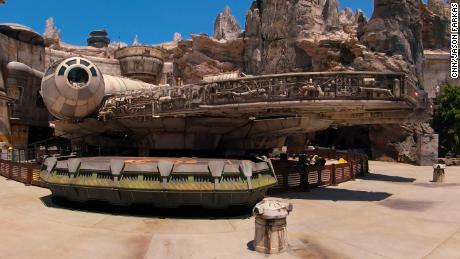 JUST WATCHED360° video: Explore Galaxy's EdgeReplayMore Videos …MUST WATCH
360° video: Explore Galaxy's Edge 01:152019 has already been a big year for Disney with the record-breaking success of "Avengers: Endgame," the unveiling of Disney+ and the opening of Galaxy's Edge. And it could be even bigger with "The Lion King" this summer.So, Romans asked Iger, how will Disney top itself in 2020?"I like that challenge," Iger said. "That's what I think Disney has always been… Not only do better than we did before from a bottom line perspective, but let's deliver experiences that are better than people have ever seen before. That's what this is all about."
Source Link:
https://www.cnn.com/2019/05/29/media/disney-ceo-bob-iger/index.html
[-0.29959]
Comments
comments