(CNN)US Army veteran Miguel Perez entered the United States from Mexico on Monday for the first time since he was deported in March 2018, hoping to gain what he's long sought: US citizenship.
Draped in an American flag and holding another, Perez, who served two tours in Afghanistan, thanked everyone who'd worked to get him there. "There's no words to describe it," Perez said of how it felt to be back. "First and foremost, I feel blessed."Perez's deportation made national headlines and came after US authorities denied his citizenship application because of a felony drug conviction in 2010. Perez blamed post-traumatic stress disorder caused by his deployments for his drug addiction and ultimately the conviction.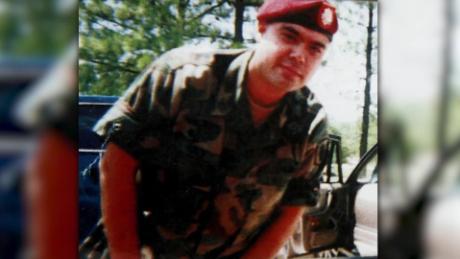 Vet deported because of felony says he did his time in prison, belongs back in USPerez was able to cross the border Monday after US Customs and Border Protection gave him a 14-day parole so he could attend a citizenship appointment with the US Customs and Immigration Services on Wednesday. Read MoreThat's after Illinois Gov. J. B. Pritzker last month pardoned Perez's drug conviction, a move that Perez's lawyer, Chris Bergin, said he hopes will pave the way for Perez's naturalization. "Now we believe that Miguel is eligible for naturalization because criminal conviction doesn't render him ineligible through 'bad moral character.' That's the term they use," Bergin told journalists in Laredo, Texas. "That's what we're going to argue, and I think it's a good argument," Bergin said.Bergin told CNN he's hoping the citizenship decision will come soon, maybe even Wednesday. If the decision takes more than two weeks, Perez will have to return to Mexico, but he could also ask for an extension of the parole, Bergin said.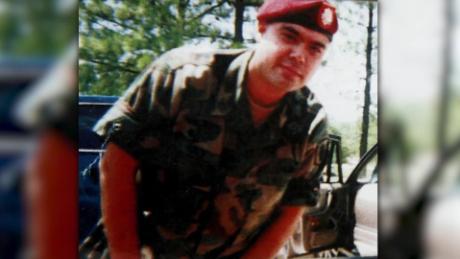 Vet deported because of felony says he did his time in prison, belongs back in USBorn in Mexico, Perez was 8 when he came to the United States legally when his father, a semipro soccer player, took a job in Chicago. His children and parents are US citizens.Perez was sentenced to 15 years and his green card was revoked after being convicted in Cook County, Illinois, in 2010 on charges related to delivering more than two pounds of cocaine to an undercover officer. He had served half his sentence when ICE began the deportation proceedings. Perez served in Afghanistan in 2002 and 2003, and Pritzker said in issuing his pardon that Perez's military service should have given him an "expedited path to citizenship" under an executive order by President George W. Bush, "but due to oversight, he was not afforded that opportunity.""He served and saw serious action in Afghanistan," Bergin said. "If we do support the troops, then we gotta support them all."
Source Link:
https://www.cnn.com/2019/09/23/us/deported-veteran-miguel-perez-back-in-us/index.html
[-0.396124]
Comments
comments