(CNN)House Democrats are developing a new plan to deal with any White House stonewalling to their upcoming demands for records and testimony: They will use it as evidence for an article of impeachment against President Donald Trump, according to sources involved in the discussions.
Democrats are hoping that the tactic will force White House officials to make a choice: They could provide records to bolster the Democratic investigation, or they can resist the House subpoenas and add to the Democrats' case that Trump has sought to obstruct Congress. On Friday, three Democratic chairmen signaled their plans in the first round of subpoenas issued since Speaker Nancy Pelosi announced the impeachment inquiry earlier this week."Your failure or refusal to comply with the subpoena shall constitute evidence of obstruction of the House's impeachment inquiry," the chairmen wrote to Secretary of State Mike Pompeo. The House Intelligence Committee, which is leading the impeachment inquiry for now, is focused on allegations that Trump pressed Ukrainian President Volodymyr Zelensky in July to initiate an investigation that he thought could benefit his reelection. The panel's chairman, Rep. Adam Schiff of California, and other Democrats are signaling they won't put up with efforts to drag out the probe, as the Trump administration has done during its other battles with Congress this year.
CongressIf the Trump administration does not comply with their subpoenas and turn over records, House Democrats are considering citing that as part of an article of impeachment on defying congressional subpoenas — similar to an article against then-President Richard Nixon, Democratic sources say. Schiff is preparing for hearings, subpoenas and depositions as soon as next week as Democrats try to finish the probe this fall.Read MoreWhen asked how he would handle any White House stonewalling, Schiff told CNN: "It'll just strengthen the case on obstruction."If the White House blocks all their requests, it may only speed up consideration of articles of impeachment, which Democrats are hoping to advance in the House as soon as this fall."If everything we've seen in the last few days turns out to be the case, and it seems that the President is pretty much admitting it, there is overwhelming evidence of high crimes and misdemeanors that we can act on now," said Rep. Jamie Raskin, Democrat of Maryland. "And so we don't necessarily need to wait on all of the litigation."The discussions amount to a shift in strategy from how Democrats handled the fights between the Trump administration and the House Judiciary Committee, which has been investigating Trump's alleged efforts to obstruct former special counsel Robert Mueller's probe into Russian interference in the 2016 campaign. For months, the White House stymied congressional investigations with broad claims of executive privilege and absolute immunity. It blocked numerous requests for records and witness interviews, namely with former White House counsel Don McGahn, prompting the House to sue the Trump administration. Also In April, Trump summed up the strategy with the vow, "We're fighting all the subpoenas."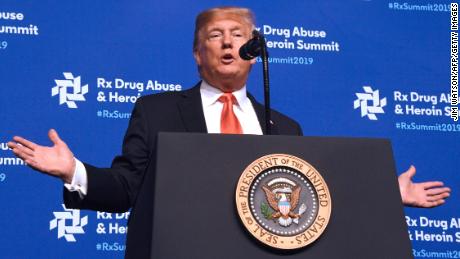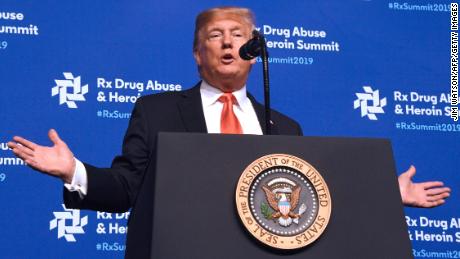 JUST WATCHEDTrump: we're fighting all the subpoenas from DemocratsReplayMore Videos …MUST WATCH
Trump: we're fighting all the subpoenas from Democrats 02:49Those court fights have dragged on — and it's far from clear when and how they will be resolved. But Democrats believe that the latest allegations are just as serious if not more so than what the Mueller report described — and easier to understand. When asked by CNN why he supported an impeachment inquiry now, rather than months ago after the release of the Mueller report, House Majority Leader Steny Hoyer said the latest allegations, deriving from a July 25 phone call between Trump and the Ukrainian leader, were a "pretty dramatic event.""This is about not the last election, this is about the election next year," added Hoyer. "This is about the future. This is about protecting America's election and America's national security."The House Intelligence Committee is in negotiations to interview the whistleblower who wrote an extraordinary complaint that detailed the nature of the phone call with Ukraine. Senior White House officials then endeavored to conceal records of the call including the official transcript, according to the complaint.On the phone call, Trump pressed Zelensky to investigate Biden's son, Hunter, who sat on the board of an energy company, Burisma Holdings, whose owner had been investigated by Ukrainian general prosecutor Viktor Shokin. There is no evidence of wrongdoing by either Joe or Hunter Biden."There's a lot of talk about Biden's son, that Biden stopped the prosecution and a lot of people want to find out about that so whatever you can do with the attorney general would be great," said Trump on the call, according to a reconstructed transcript released by the White House. "Biden went around bragging that he stopped the prosecution so if you can look into it … It sounds horrible to me."Trump also said he wanted his personal lawyer, Rudy Giuliani, and Attorney General Bill Barr to call Zelensky.On August 12, a whistleblower expressed concerns to the intelligence community's inspector general Michael Atkinson about Trump's call with Zelensky. Atkinson deemed them credible and urgent and sent the complaint to acting Director of National Intelligence Joseph Maguire. The complaint was released ahead of Maguire's testimony Thursday before the House Intelligence Committee. Trump has denied any wrongdoing.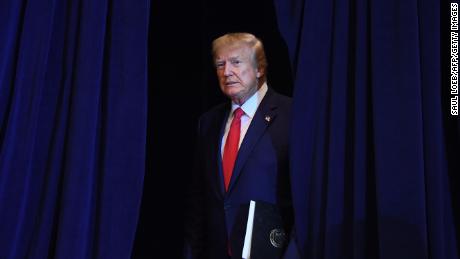 Trump impeachment inquiryDemocrats on the House Intelligence Committee told CNN on Friday that they hope to talk to the whistleblower in the next two weeks while other members of Congress go home for recess. Some said they'd like to also hear from Barr and Giuliani, and even the unnamed senior White House staffers who the whistleblower alleged tried to "lock down" all records of the Trump-Zelensky phone call, including the word-for-word transcript produced by the White House.On Friday, the House Foreign Affairs Committee issued subpoenas to the State Department for documents in consultation with the Intelligence and Oversight panels, seeking information related to the department's role as Giulani met with Zelensky advisers.Pelosi has said she had no specific timeline in mind for the probe, but suggested that investigation may not last long, suggesting it could conclude before the judicial branch resolve the fights between the legislative and executive. If the House voted to impeach the President, two-thirds of the Republican-controlled Senate would then decide whether to remove him from office."It doesn't have to drag on," Pelosi said Friday on MSNBC. "We're in court on many of these cases whether it's the President's taxes, his bank accounts, his accounting emoluments, postal of other things. I think this probably would be done before the courts.""But looking at the, shall we say, the material that the administration is giving us, they are actually speeding up the process," added Pelosi.Rep. Raja Krishnamoorthi, an Illinois Democrat who sits on the House Intelligence Committee, told CNN he hopes the "public pressure will be too great" for the White House to deny requests for documents and witness interviews. He cited the decision by the administration to ultimately provide the whistleblower complaint and accompanying documents to Congress and allow Maguire to testify."I think in this particular matter some of the issues are too hot for them to handle if they just stonewall," Krisnhamoorthi said. "That being said if they do, which they probably will, we may have to exercise other remedies."
Source Link:
https://www.cnn.com/2019/09/27/politics/white-house-stonewalling-democratic-strategy/index.html
[-0.563724]
Comments
comments