(CNN)The Democratic Republic of Congo (DRC) officially declared the end of its 11th Ebola outbreak Wednesday, six months after the first cases of the deadly virus were reported.
"It wasn't easy, but we've done it!" tweeted Dr. Matshidiso Moeti, the World Health Organization's Regional Director for Africa. The WHO made the announcement alongside DRC Minister of Health, Eteni Longondo.It had been 42 days since the last confirmed case tested negative, according to the WHO. No new confirmed cases have been reported since September 28.The outbreak began on June 1 in the country's western Equateur Province, just as another outbreak was winding down in the country's east. The eastern outbreak was the world's second-deadliest Ebola outbreak on record, and was officially declared over on June 25 — but the one in Equateur was just beginning.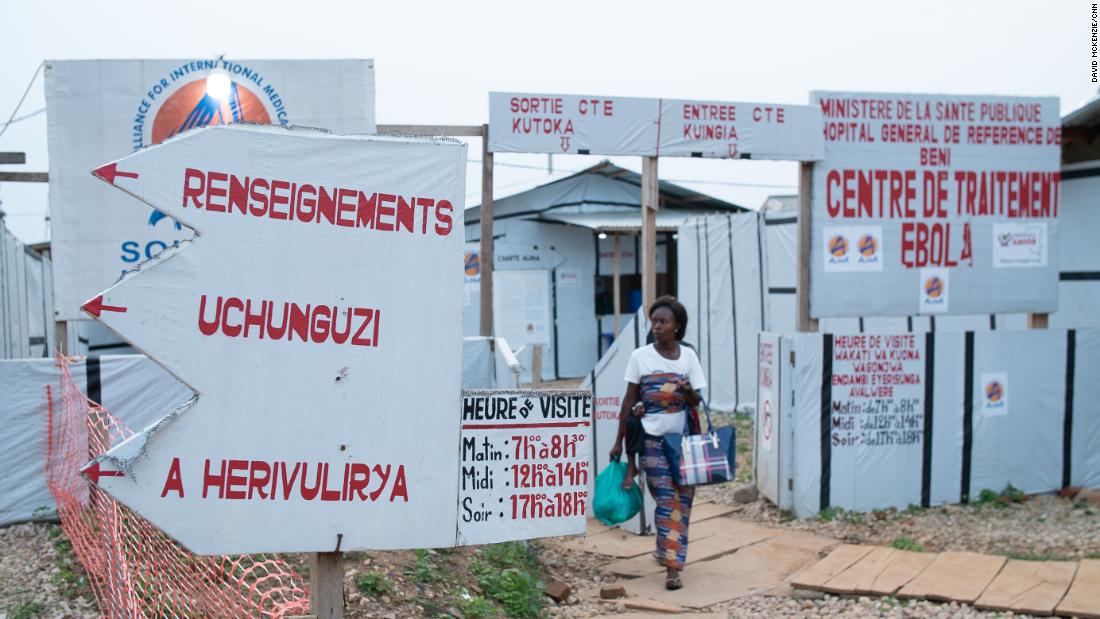 Photos: Fighting Ebola in the CongoA woman leaves an Ebola treatment center in Beni, in the eastern part of the Democratic Republic of Congo (DRC). Mistrust and insecurity have stopped many from getting treatment. In this outbreak, up to a third of Ebola cases are confirmed only after their bodies are discovered in the community.Hide Caption 1 of 9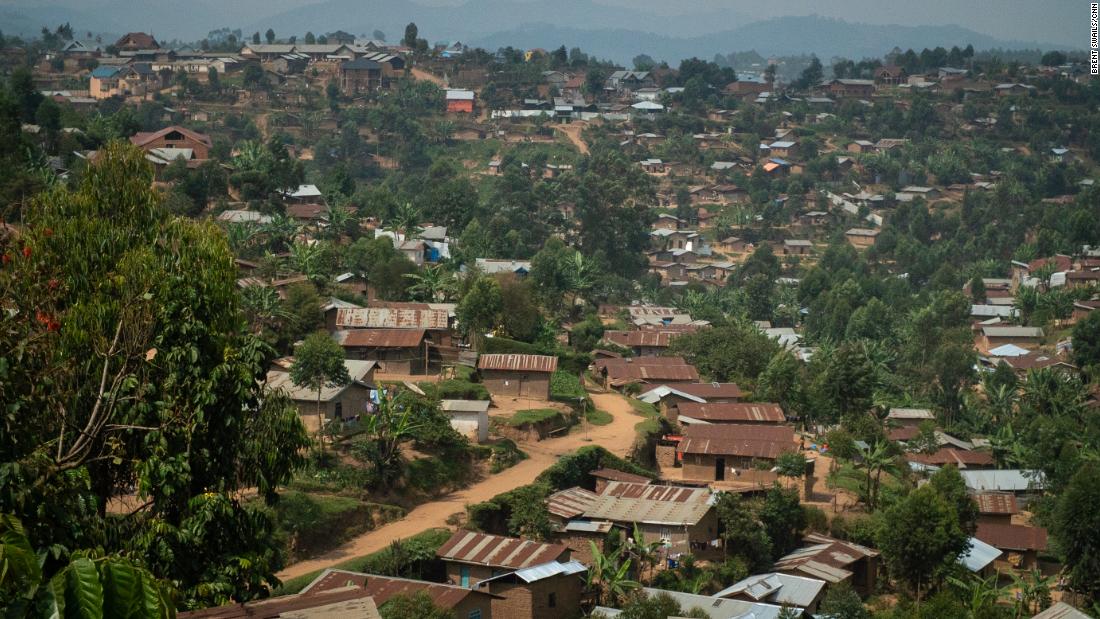 Photos: Fighting Ebola in the CongoThe world's second biggest Ebola outbreak has spread through villages and into cities. In Butembo, community members destroyed two Ebola treatment centers this year.Hide Caption 2 of 9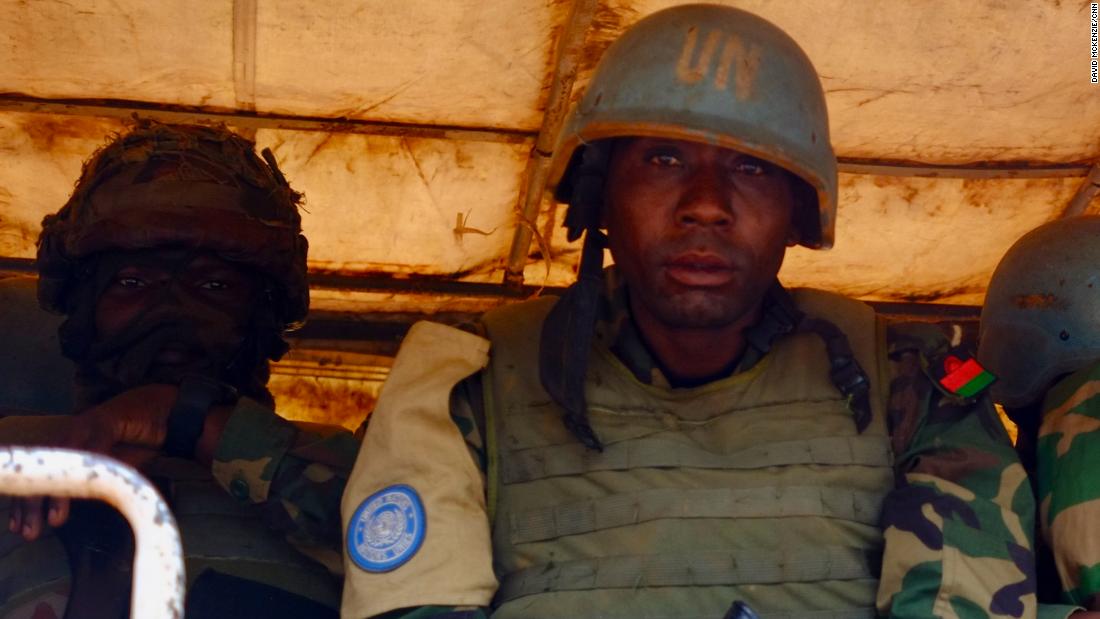 Photos: Fighting Ebola in the CongoMalawian UN peacekeepers in a transport vehicle near Butembo, Eastern DRC. Despite the presence of a robust force, Eastern Congo has been wracked by violence for decades.Hide Caption 3 of 9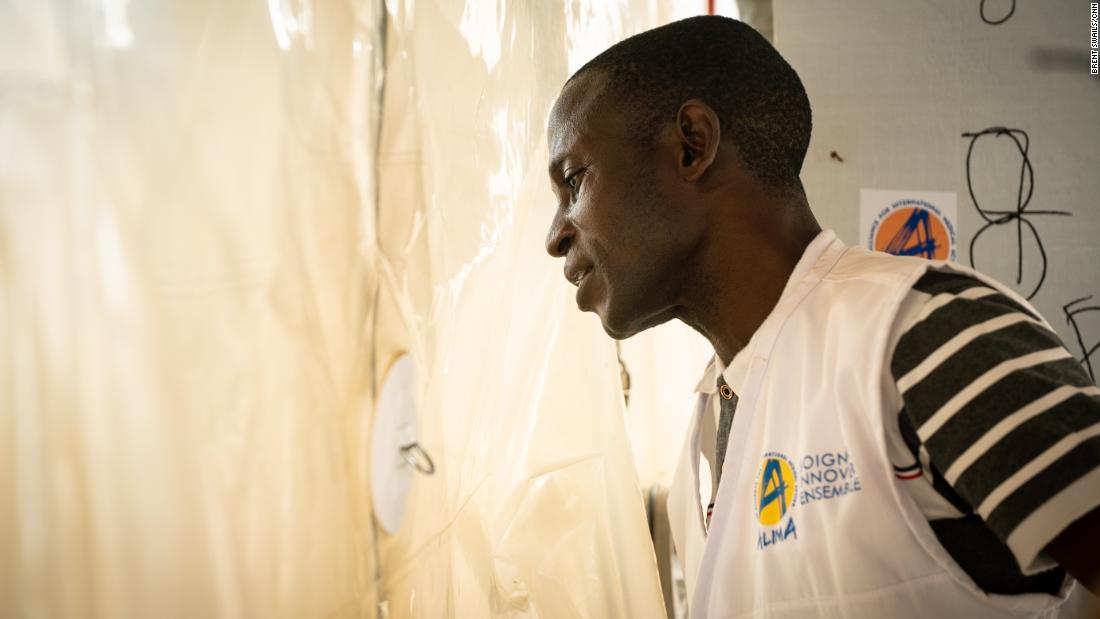 Photos: Fighting Ebola in the CongoDr. Camara Modet of Alima, a French medical non-governmental organization, looks in on his Ebola patient through the walls of the CUBE. It's a biosecure emergency room designed in response to the treatment centers' lack of adaptability. The innovative new isolation system allows doctors and families to interact through a barrier without wearing protective gear. "They can see with their own eyes that we are caring for their loved ones," says Modet.Hide Caption 4 of 9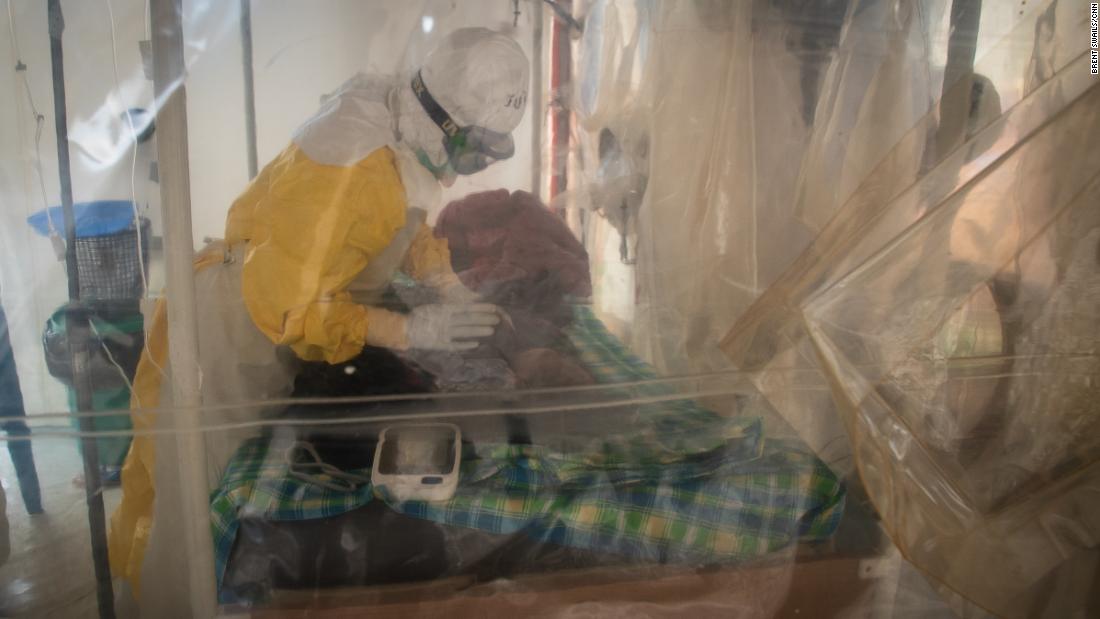 Photos: Fighting Ebola in the CongoInside the cubes, nurses and doctors still wear protective gear, even though they have all been vaccinated. If patients come early, there are therapeutic treatments that give them a chance. But almost 70% of Ebola victims have died in this outbreak, many before they even got to a treatment center.Hide Caption 5 of 9
Photos: Fighting Ebola in the CongoThis is Guinean Modet's third Ebola outbreak. Despite all the barriers both medical and physical, he insists patients are treated with humanity. "We need to treat them like a member of our family," he says.Hide Caption 6 of 9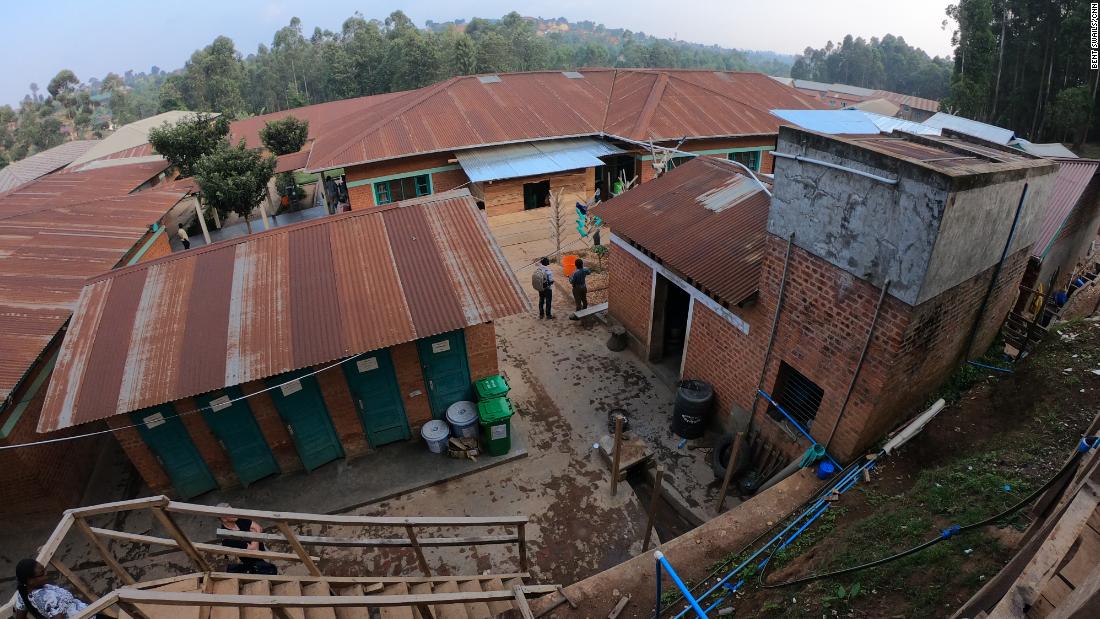 Photos: Fighting Ebola in the CongoNGOs like Alima are now working to integrate centers for assessing possible Ebola patients inside existing medical facilities. After a month of consultation with community members, they built this one in Butembo.Hide Caption 7 of 9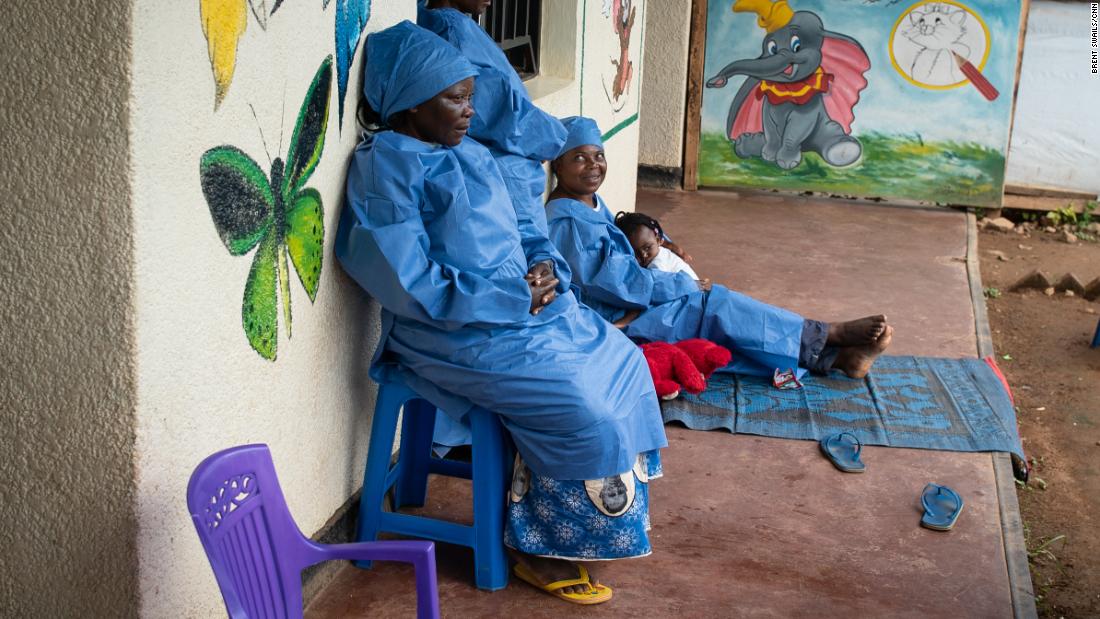 Photos: Fighting Ebola in the CongoEbola survivors at a nursery in Beni, Eastern DRC. Many are stigmatized in their communities but play a critical roll in taking care of young children whose parents are sick.Hide Caption 8 of 9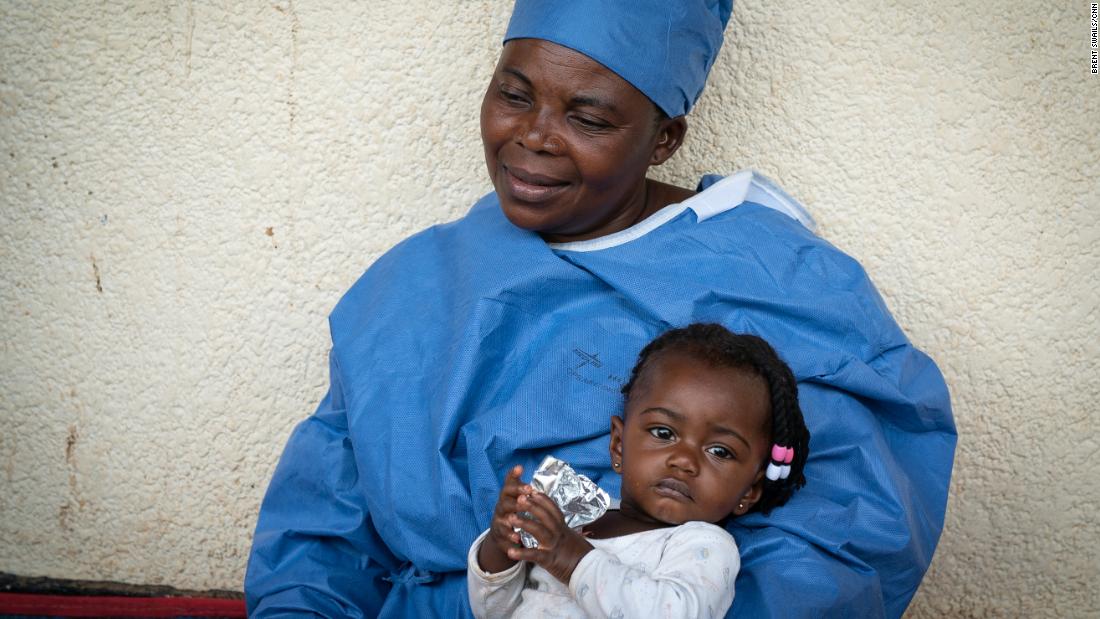 Photos: Fighting Ebola in the CongoEbola survivor Masima Masema is looking after 7-month old Airelle while the girl's mother seeks treatment. "I got sick from Ebola and now I am better. That is why I am taking care of this child. I know how bad this disease is," she says.Hide Caption 9 of 9









By the time the Equateur outbreak ended, it had 130 confirmed cases — 75 recoveries and 55 deaths. Read MoreThe two outbreaks were geographically far apart, and genetic sequencing analysis confirmed they were unrelated. The Equateur outbreak posed a massive logistical challenge for health and aid workers from WHO, local groups, and government agencies. Not only did it come in the middle of the Covid-19 pandemic, when resources were already strained, but the outbreak was located in communities across dense rainforests and remote villages, the WHO said in a press release. Some places with high levels of infection were only accessible by boat or helicopter, which complicated the transportation and testing of lab samples, and delayed deployment of experts to the affected areas.Sometimes the workers would also face resistance from the local community, said the WHO. For years, responders on the ground have struggled against extreme community mistrust and fear, worsened by simmering conflict between militant groups and government forces. Some humanitarian workers have come under attack by armed groups.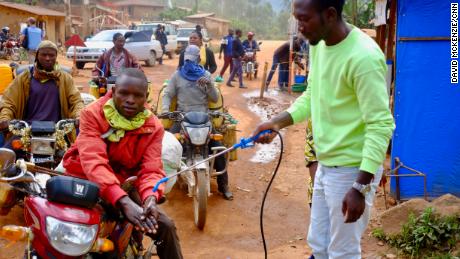 Fighting Ebola is hard but in the Congo mistrust and fear is making it harderHealth workers tried to counteract this fear by visiting local communities to increase their understanding of the virus. Local health workers and WHO experts visited more than 574,000 households, and vaccinated more than 40,000 people at high risk.All the while, they had to adhere to Covid-19 restrictions and precautions such as wearing protective gear.The WHO said it used a new cold chain freezer storage to keep the Ebola vaccine at extremely low temperatures for up to a week, allowing responders to vaccinate people in communities without electricity."Overcoming one of the world's most dangerous pathogens in remote and hard to access communities demonstrates what is possible when science and solidarity come together," said Moeti. "Tackling Ebola in parallel with Covid-19 hasn't been easy, but much of the expertise we've built in one disease is transferable to another and underlines the importance of investing in emergency preparedness and building local capacity."The virusEbola first appeared in 1976 in Sudan and the DRC, and gets its name from a river in the latter nation. It is one of the world's most virulent diseases and is transmitted through direct contact with blood or other bodily fluids of infected people.Ebola causes fever, severe headaches and in some cases hemorrhaging. It spreads through direct contact with bodily fluids or objects contaminated by someone ill with the disease. In some cases, the virus is spread through contact with someone who has died from the disease.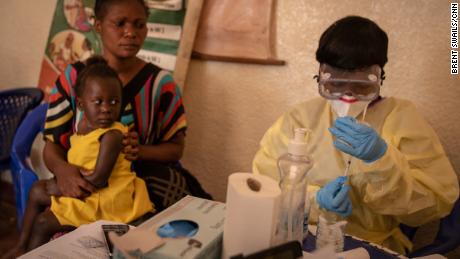 Amid looming coronavirus crisis, progress made in fight against EbolaThe virus enters the body through broken skin or mucous membranes in the eyes, nose or mouth. It can also spread through sexual contact.Though the WHO celebrated the end of the Equateur outbreak, it also warned that there's a risk the virus could re-emerge; the virus can persist in survivors' body fluids for months, and is present in animals across the region. "While the 11th outbreak is over, there is a need for continued vigilance and maintaining strong surveillance as potential flare-ups are possible in the months to come," the organization said in the news release. "The end of this outbreak serves as a reminder that governments and partners must continue to focus attention on other emergencies, even as the fight against Covid-19 persists."
Source Link:
https://www.cnn.com/2020/11/18/health/drc-ebola-outbreak-over-intl-hnk/index.html
Bad Request
Your browser sent a request that this server could not understand.
Size of a request header field exceeds server limit.
Comments
comments