(CNN)At least 39 people have died in Nicaragua since anti-government protests began last week, the Nicaraguan Center for Human Rights told CNN Friday. The government reports a death toll of 10.
CENIDH is a Managua-based NGO. The deaths came amid the largest street protests the country has seen since the civil war ended in 1990. Protesters clashed with security forces, and different groups among the demonstrators also clashed with each other.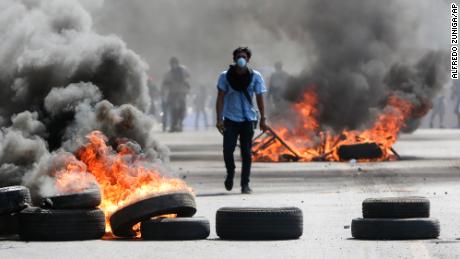 Nicaragua scraps controversial social security reformsIn the capital city of Managua, demonstrators threw rocks and set fires as police responded with tear gas and rubber bullets. Several television stations were taken off the air as the government tried to stem the unrest.Nicaragua's Attorney General Inés Miranda announced Thursday an investigation into the deaths. Read More"A responsible and formal investigation was started regarding the following acts: The loss of life of students, police and civilians. The injuries sustained by students, police and civilians looting and property damage — both public and private," Miranda told reporters.A journalist who was covering the protest was among those killed, state media outlet El 19 Digital. The unrest, mostly led by students, was spurred last week when President Daniel Ortega tried to change the country's social security system. He implemented a controversial pension reform resolution intended to halt the growing deficit.The changes increased contributions into the social security system by workers and employers but reduced the pensions of retired workers.President Ortega revoked the resolution on Sunday putting an end to violent clashes. Peaceful protests continue in Nicaragua as demonstrators are now calling for Ortega's resignation. 11 years in powerOrtega came to power as part of the Sandinista rebels who overthrew the Somoza dynasty in 1979. He fought against the US-backed contras during the 1980s and has remained a key ally to Venezuela.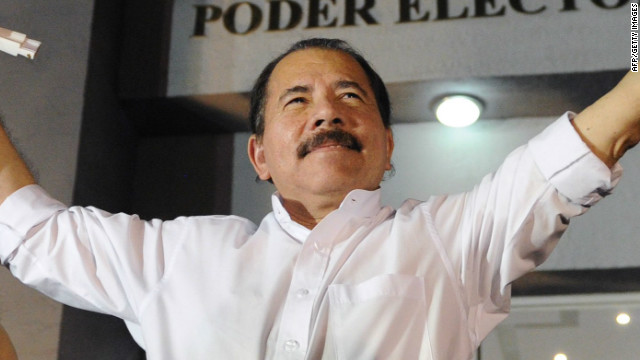 President Daniel Ortega He was first elected as president in 1985, and ran unsuccessfully in 1990, 1996 and 2001. He was elected again in 2006, 2011 and 2016. In the last presidential elections, Ortega was elected with a landslide victory with his wife as vice president. Critics have accused the couple of skirting laws while building a political dynasty. Nicaragua's constitution bars presidents from being re-elected and also bars candidates who are relatives of the current President from running. In 2014, he used his power to pressure lawmakers to do away with term limits. International community condemns violence The Nicaraguan government has been accused of using excessive force against protesters and "arbitrarily shut down media outlets covering the recent protests," a human rights organization says. "Human Rights Watch received credible accounts that suggest that police officers used excessive force to shut down demonstrations in several places across the country and that pro-government groups attacked peaceful protesters," Human Rights Watch said in a statement.Both the US State Department and the United Nations have condemned the violence against protesters and called for a peaceful resolution.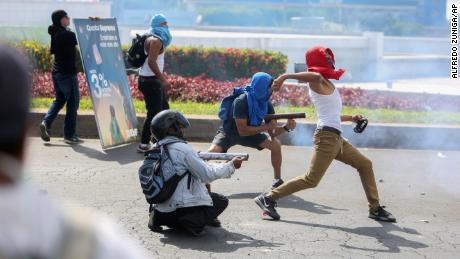 Journalist among at least 10 killed in Nicaragua protests The UN Human Rights Office condemned the violence against protesters, whom the vice president had compared earlier to "vampires" who "feed off blood and they think that with this, they'll achieve advances in their political agenda."Nicaragua "needs to comply with their international obligations to guarantee that people are able to freely express their rights of freedom of expression and freedom to peacefully assemble," UN Human Rights Office spokeswoman Liz Throssell said in a statement.The US State Department issued a statement Monday ordering the departure of government employees and their families. The department also urged travelers to reconsider their travel plans to Nicaragua.
Source Link:
https://www.cnn.com/2018/04/27/americas/nicaragua-unrest/index.html
[-0.350672]
Comments
comments