The District of Columbia City Council voted to force through revisions of the district's criminal code that will soften penalties on violent crimes, overriding a previous veto from the mayor's office.
Mayor Muriel Bowser vetoed the Revised Criminal Code Act earlier this month after the council, which lacks a single Republican member, voted unanimously to adopt it in November.
DC DEMOCRAT FIGHTS OWN PARTY OVER VIOLENT CRIME RESPONSE: 'TRULY PUZZLING'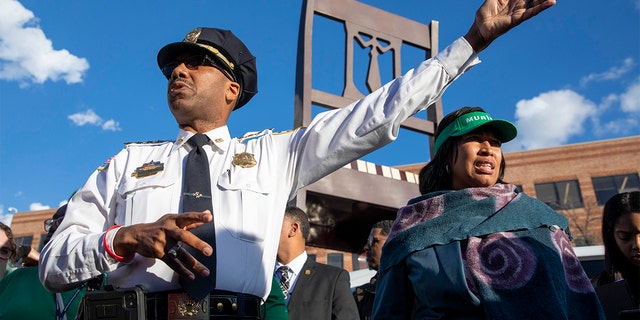 D.C. Police Chief Robert J. Contee III and Mayor Muriel Bowser try to talk to the crowd about a recent homicide in front of the Anacostia Busboys and Poets during a walk through Ward 8 in Washington, D.C., alongside other city officials and government employees on Jan. 5, 2023. (Amanda Andrade-Rhoades / For The Washington Post via Getty Images)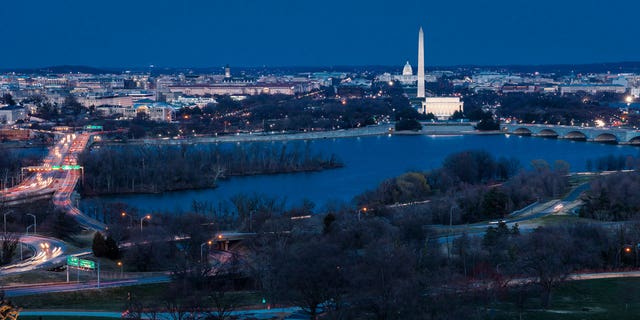 The District of Columbia is seen from Virginia. (Visions of America / Universal Images Group via Getty Images / File)
Ward 2 Councilmember Brooke Pinto, who voted to overturn the veto, argued Tuesday that "allowing the veto to stand would be a significant step back in our work to modernize the criminal code, negating years of work, compromise and engagement by the council."
The overhaul of the city's criminal code includes reduced maximum sentences, the elimination of nearly all mandatory minimum sentences, and expanded rights to jury trials by those accused of misdemeanors.
4 ARMED SUSPECTS CLAIMING TO BE FBI AGENTS BREAK INTO DC HOME, STEAL NEARLY $20K IN PROPERTY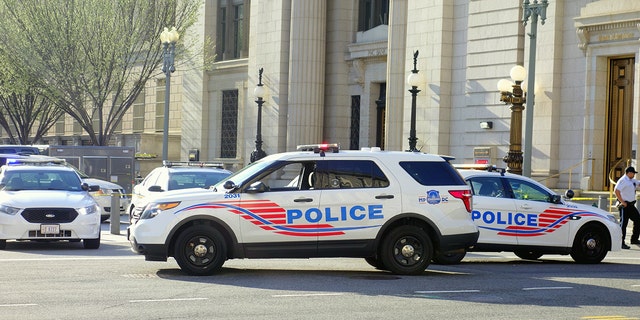 Metropolitan Police Department vehicles close a street in Washington, D.C. (iStock)
Criminal justice reform advocates say the bill is necessary to modernize the law, which was written in 1901, and ensure that punishments are proportionate to the crimes being committed.
"It is a long overdue overhaul of our criminal code, which was first handed down to us from Congress back in 1901, a Congress that, if you can believe it, is even more dysfunctional and unrepresentative the District Columbia than what we have today," said Ward 6 Councilmember Charles Allen.
But opponents have sounded the alarm on provisions that would allow D.C. inmates to ask for early release 20 years into their sentence, even those accused of violent crimes like murder or sexual assault.
GOP TARGETS DC NON-CITIZEN VOTING, MOVING AGAINST 'ATTACK ON THE FOUNDATION OF THIS REPUBLIC'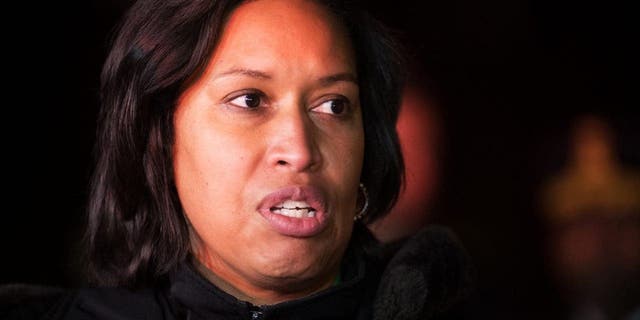 D.C. Mayor Muriel Bowser speaks to reporters near the scene of a shooting on a metro bus in the Brightwood neighborhood in Washington, D.C., on Jan. 11, 2023. (Craig Hudson for The Washington Post via Getty Images)
"Anytime there's a policy that reduces penalties, I think that sends the wrong message. That takes the focus off using guns or possessing guns, and I think that's the wrong way to go," Bowser previously wrote about her decision to veto.
She continued, "I'm also very concerned the courts have the resources to keep up with the law. And we are just now seeing the courts really get going full force post-pandemic, and what this law would suggest is that the number of trials would skyrocket."
The D.C. City Council's Tuesday decision sends the bill to Congress, where federal lawmakers will have 60 days to review it.
CLICK HERE TO GET THE FOX NEWS APP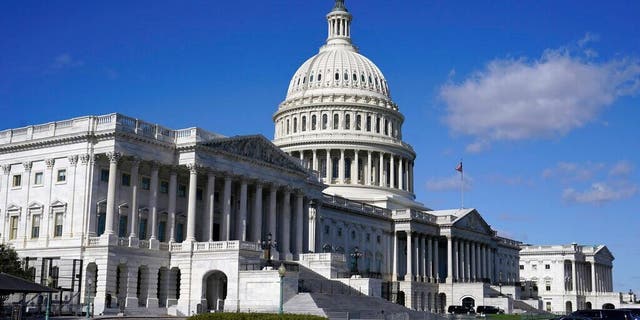 The U.S. Capitol (AP Photo / Patrick Semansky / File)
Within that period, Congress may enact a joint resolution disapproving the council's act. If President Joe Biden approves the resolution, the act will be prevented from becoming law.
If enacted, the revisions will go into effect in 2025.
Fox News' Jessica Chasmar contributed to this report.
Timothy Nerozzi is a writer for Fox News Digital. You can follow him on Twitter @timothynerozzi and can email him at [email protected]
Source Link:
https://www.foxnews.com/politics/dc-council-softens-penalties-violent-crimes-overriding-mayors-veto-criminal-code-rewrite
Comments
comments