New York (CNN)Reaching the US Open final during an exceptional summer, Daniil Medvedev is rubbing shoulders with some of the best players tennis has ever seen.
When Medvedev bettered Grigor Dimitrov 7-6 (5), 6-4, 6-3 under the roof in rainy New York on Friday, the fifth seed joined Andre Agassi — now one of Dimitrov's coaches — and Ivan Lendl in becoming the lone men's players in the Open Era to advance to the final in Washington, Canada, Cincinnati and New York in the same season.
It's a straight sets win for Daniil Medvedev!Will the 🇷🇺 lift his first Grand Slam trophy on Sunday?@DaniilMedwed | #USOpen pic.twitter.com/j6NDHPod6m
— US Open Tennis (@usopen) September 6, 2019 He will hope to go one better than Agassi and Lendl in the final Sunday, since the pair lost those US Open finales to Pete Sampras and Jimmy Connors, respectively. Visit our tennis page for more news and videoMedvedev's opponent is likely to be a player of similar or even greater stature than Sampras and Connors, Rafael Nadal, so it will be one tough task. Nadal was the player who downed Medvedev in the final in Canada. Read MoreThe 18-time grand slam winner meets Matteo Berrettini, like Medvedev a first-time grand slam semifinalist, later Friday.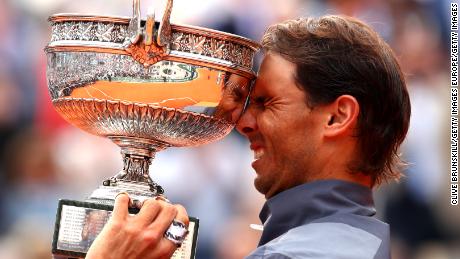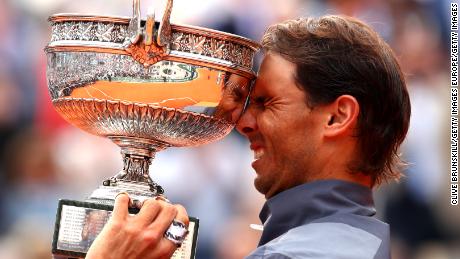 JUST WATCHEDWill Nadal pass Federer for grand slam wins?ReplayMore Videos …MUST WATCH
Will Nadal pass Federer for grand slam wins? 03:52But Medvedev is sure to savor the moment Friday before fully contemplating the final. He reached his first grand slam final and became the first Russian man to make a major final since Marat Safin in 2005. Some called Safin a genius, although he never quite fulfilled expectations despite winning two grand slam crowns. A geniusMedvedev's coach, Gilles Cervara, called his pupil a genius, too. Medvedev is an outstanding mover with a massive if unpredictable serve. The 23-year-old isn't quite as popular as the charismatic Safin just yet, especially among the New York crowd.Snatching a towel from a ball person, giving the crowd the middle finger, trolling them in an interview and dancing his way to the net after a win have all rubbed them the wrong way. All that, though, happened before the quarterfinals. He wasn't booed Friday, but it was clear that veteran Dimitrov was the crowd favorite despite ousting possibly the most popular tennis player ever, Roger Federer, in the quarterfinals. Medvedev did receive warm applause during his on-court interview.
Grigor Dimitrov's US Open came to an end Friday in the semifinals. Dealing with an assortment of minor injuries, Medvedev seemed to benefit from getting two days off ahead of the semifinal instead of the usual one. His top half of the draw started first, hence the extra day. Medvedev duly took a 2-0 lead. He would end up stealing the opening set despite committing foot faults and hitting more double faults and unforced errors than the unseeded Dimitrov. He also struck fewer winners. Medvedev crucially saved a set point serving at 5-6 with an excellent forehand approach and got the better of a tense tiebreak. That he won the tiebreak didn't come as a huge surprise. Another close set wonIn very tight sets this summer — sets that stretched to 7-5 or 7-6 — he improved to a sparkling 12-3.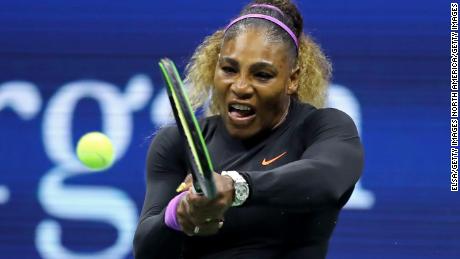 Serena Williams gets milestone win, reaches 10th US Open finalAlthough relinquishing a 3-1 lead in the second, Medvedev held firm in a 10-minute game that featured a 39-shot rally to get to 5-4. What happened in the next game? You guessed it. Dimitrov was broken to end the set in an almost as long three-deuce game. Medvedev keeps on winning the big points this summer. Deflated, there was no coming back for the 28-year-old Dimitrov this time when falling behind by another early break in the third.
Grigor Dimitrov is enjoying renaissance at the US OpenDimitrov might immediately come out of the tournament feeling like it was an opportunity missed. He, too, was bidding for a spot in a first slam final having lost his two other major semifinals. Follow @cnnsport But overall it was the result he needed to kick-start his career. Before the US Open, the former world No. 3 sat at 78th in the rankings and lost seven of his last eight matches.
Source Link:
https://www.cnn.com/2019/09/06/tennis/us-open-day-12-mens-semifinals-nadal-medvedev-dimitrov-tennis-spt-intl/index.html
[0.548493]
Comments
comments