Bill Carter, a media analyst for CNN, covered the television industry for The New York Times for 25 years, and has written four books on TV, including The Late Shift and The War for Late Night. The opinions expressed in this commentary are his own.
I met Conan O'Brien in the Rainbow Room atop 30 Rockefeller Plaza on May 3, 1993.
He was walking into a very crowded room on a sunny Manhattan afternoon accompanied by Lorne Michaels, the creator and executive producer of "Saturday Night Live," for whom O'Brien had previously worked as a writer. Michaels was about to introduce him as the new host of NBC's "Late Night" show succeeding David Letterman, who happened to be O'Brien's long-time comedy idol. At that point in his career, O'Brien had the exact same level of experience as a performer on television as I had: namely, zero. (He surpassed me quickly.) Seeing him for the first time that day, O'Brien struck me as a gangly kid, as physically red a presence as many of the Irish guys I knew in my own family, with a quick wit and a lot of winning charm. Famously, when asked how he felt about getting such a job as a "relative unknown," O'Brien replied, with mock indignation: "Sir, I'm a complete unknown!" Still, I would have lost any bet people asked me to make at that moment about his chances.Read MoreIt's 27 years later, and O'Brien is stepping away next June from his role as host of his nightly late-night show to go to HBO Max, where he plans to host his own variety series. (WarnerMedia owns HBO Max and CNN.)It's not a surprising move: A lot of what we have formerly known as traditional television is moving into the streaming arena — dramas, sitcoms, documentaries and yes, even some shows that at least resemble what we have come to know as late-night TV. But it's probably unlikely that streaming will ever totally replace traditional late-night talk shows. An audience for some form of nightly commentary on or satire of the news, sometime after 11 p.m., will probably always be available; and streaming, at least for now, is not set up to reproduce that experience. For the moment, shows on streaming platforms can't be quite as topical as classic late-night shows because they do not produce shows every day as the familiar late-night shows do. Those shows base a large percentage of their comedy in the form of a monologue about the events of each weekday.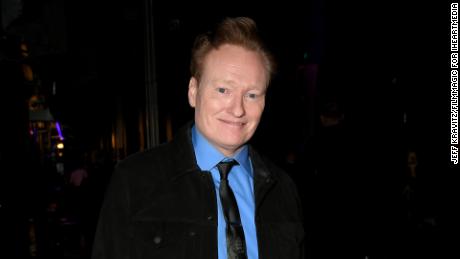 Conan O'Brien ends his long run in late night for a new show on HBO MaxThe streaming shows that exist now are available to stream at all hours, not necessarily late at night. No matter how streaming services eventually program similar shows, they will not be set up to be watched by millions of people at the same time, the way late-night shows have been throughout their history. Not that the streaming shows aren't high quality. HBO's "Last Week Tonight with John Oliver," which has racked up several Emmys throughout the years, is now available for HBO Max streaming customers as well. "Desus and Mero" is available on Showtime's streaming service. Amber Ruffin's new late-night show has made a big splash on NBC's Peacock streaming service, and so has the weekly show hosted by Larry Wilmore, who previously had a late-night entry on Comedy Central. These shows are only on once a week (except "Desus and Mero," which is on twice a week). And the model of streaming means a show can be watched anytime, in any number of consecutive episodes. That is not quite the same as a show that comes on at bedtime and includes a kind of comic summation of that day's events.As for O'Brien, his decision to end his late-night series and move to streaming has been a long time coming. Ratings and revenue for late-night TV shows have been on the decline. He had already reduced his show to 30 minutes from its traditional hour and jettisoned many of the usual accoutrements of late-night hosting (including his great band).When O'Brien took over for Letterman in 1993, the "Late Night" show was making about $70 million a year for NBC. NBC isn't saying what it's making now, but O'Brien's executive producer Jeff Ross summed it up for me not long ago as "a fraction of what we used to make." The financial underpinnings of late night, once as attractive a part of the television business as any ever invented, have eroded with the rise of the internet, along with the rest of the advertiser-supported model.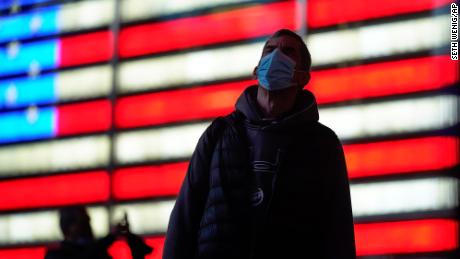 Election Night was an edge-of-the-seat show, but viewers are ready for it to be overThe shrinking economics are matched by a shrinking audience. Back when O'Brien began his abruptly curtailed run as host of "The Tonight Show" on NBC, he had attracted about 6 million viewers. The top number for a broadcast network late-night show now is about half that, for Stephen Colbert's show on CBS. But by the standards of the rest of the diminished world of broadcast television, 3 million viewers is not bad at all — especially for a show on five nights a week. Many viewers have started watching O'Brien and his crowded field of late-night colleagues (they're not really competitors anymore) in clips on YouTube and other internet sites, rather than tuning in nightly when their shows are aired on the broadcast and cable networks, which means the audiences are quite a bit bigger than their ratings indicate. Still, multiple millions of viewers watching at a set time each night are nothing to sneeze at in the contemporary television business. And great bits on late night are still celebrated. The New York Times has a regular feature, "Best of Late Night," monitoring what the late-night hosts are saying in their monologues. That model of the nightly news commentary was underscored during the Trump presidency, which delivered satire-worthy events so regularly the network late-night shows often scrambled to rewrite jokes right up until taping. The shows have also performed the crucial role of a Greek Chorus, delineating the madness of daily life in America, circa 2020.O'Brien's comic inventiveness made a huge and lasting mark on that role. There's no doubt that a generation of young comics now cite him as the major influence on their careers, in the same way that O'Brien and his contemporaries (like Jimmy Kimmel) cite their debt to Letterman. If somebody opens a late-night Hall of Fame, O'Brien is charter member. His new weekly variety-style show on HBO Max will be gratifying for his fans, though many will likely miss catching up with him just before bed each weeknight. I will not be betting against that one.
Source Link:
https://www.cnn.com/2020/11/19/perspectives/conan-obrien-streaming-late-night-tv/index.html
Bad Request
Your browser sent a request that this server could not understand.
Size of a request header field exceeds server limit.
Comments
comments