Washington (CNN)College graduates across the country will listen to political newsmakers offer thoughts and life lessons this spring.
Politicians are a popular choice for commencement speakers — and they also tend to make headlines in their speeches. Consider last year's highlights:President Donald Trump told Liberty University graduates that Americans worship God, not government, and to "relish the opportunity to be an outsider."Hillary Clinton compared Trump to Richard Nixon in a fiery speech at Wellesley College.When Vice President Mike Pence delivered his address at the University of Notre Dame, some graduates walked out in protest. Special counsel Robert Mueller told graduates of a small boarding school "nothing else matters" if one isn't honest.This year has some notable speakers across the nation as well. Here are the top political figures to watch for their remarks.Read MoreHillary ClintonThe former secretary of state and 2016 Democratic presidential nominee will speak at Yale University's Senior Class Day on May 20 as part of its commencement weekend.Rex TillersonThe fired former secretary of state in the Trump administration is set to address the spring class of 2018 at the Virginia Military Institute on May 16. The school announced the choice of Tillerson in February, while he was still leading the State Department. Al GoreThe former vice president to Bill Clinton and environmentalist will head to College Park, Maryland, for the University of Maryland's ceremony on May 20.Rod RosensteinThe deputy attorney general — whom Trump has criticized for appointing a special counsel to oversee the Russia investigation — will address Campbell University's law school graduates on May 11.Jimmy CarterThe 93-year-old former President of the United States will address Liberty University's graduating class on May 19.Ben CarsonHousing and Urban Development Secretary Ben Carson will address the first graduating class from Liberty University's College of Osteopathic Medicine. In 2013, Carson withdrew as Johns Hopkins University's graduation speaker after referencing bestiality and pedophilia while arguing against same-sex marriage in a television interview.Michael BloombergThe billionaire philanthropist and former New York City mayor will head to Houston to address Rice University's newest graduates on May 12.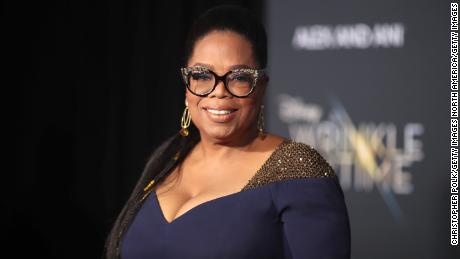 Oprah WinfreyThe television star who drew presidential candidacy talk with a rousing speech at the Golden Globes earlier this year will give USC's Annenberg School for Communication and Journalism's keynote address on May 11. Anita HillHill will address the University of Rutgers, Camden on May 17 and Wesleyan College on May 27. Hill gained nationwide attention in 1991 when she accused then-Supreme Court nominee Clarence Thomas of sexual harassment.Justin TrudeauThe Canadian Prime Minister will address New York University's class on May 16 at Yankee Stadium. Previous NYU speakers include musician Pharrell Williams in 2017 and Supreme Court Justice Sonia Sotomayor in 2012.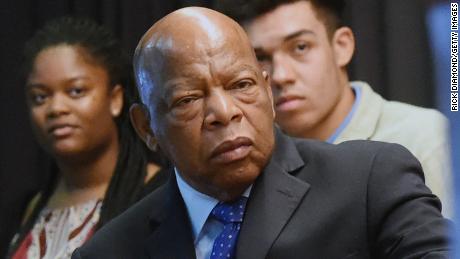 Rep. John LewisThe civil rights icon and congressman will head Harvard's 367th commencement on May 24. On June 16, he will address the University of California, San Diego.Sen. Cory BookerThe junior New Jersey senator will give the commencement speech at Franklin & Marshall College on May 12 and is set to speak on May 17 at Kean University's commencement in Newark, New Jersey. He will also speak at Princeton University's Class Day on June 4 as part of its commencement activities. Sen. Tim KaineThe 2016 Democratic vice presidential candidate will address Radford University's 2018 class on May 5.Sen. Kamala HarrisThe Democratic California senator will speak on May 12 at UC Berkeley. Sen. Richard BurrUniversity of North Carolina at Pembroke students will hear from their home-state senator on May 5.Sen. Amy KlobucharThe Minnesota senator is set to address the University of Minnesota, Morris on May 12. Sen. Mark WarnerThe top Democrat on the Senate Intelligence Committee is set to speak at University of Virginia's College at Wise on May 5, the College of William and Mary on May 12 and Virginia State University on May 13.Sen. Ben SasseThe freshman Republican senator will deliver the commencement address to more than 90 students at York College, a private college in York, Nebraska. Sen. Susan CollinsOn May 27, Collins will speak to Colby College's graduating senior class. Rep. Luis V. GuiterrezThe Illinois Democrat will head back to his alma mater, Northeastern Illinois University, on May 7.Rep. Ted LieuThe UCLA School of Law will hear remarks from the California Democrat on May 11.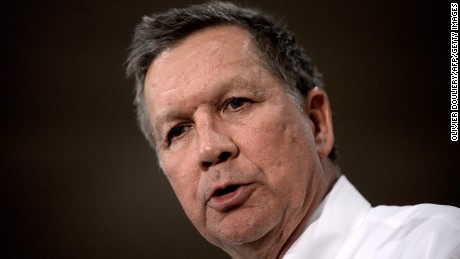 Ohio Gov. John KasichThe Republican governor, who has left the door open for a 2020 presidential run, will address Harvard's John F. Kennedy School of Government class of 2018 on May 23.Pennsylvania Gov. Tom WolfWolf will speak at York College in Pennsylvania on May 12. Oregon Gov. Kate BrownBrown will address the University of Colorado Boulder's class on May 10 and the Oregon Institute of Technology on June 16.Virginia Gov. Ralph NorthamVirginia Tech's class of 2018 will hear from their home-state governor on May 11.
Source Link:
https://www.cnn.com/2018/04/14/politics/2018-political-commencement-speakers/index.html
[0.387534]
Comments
comments