Vanita Gupta is the President and CEO of The Leadership Conference on Civil and Human Rights. She was previously head of the US Department of Justice's Civil Rights Division. The views expressed in this commentary are her own. View more opinion on CNN.
(CNN)Not all heroes wear a cape; some wear a robe.
When the nation lost Justice Ruth Bader Ginsburg on September 18, we lost an American heroine whose superpower was harnessing the law to protect millions of women, members of the LGBTQ community, people of color and those with disabilities.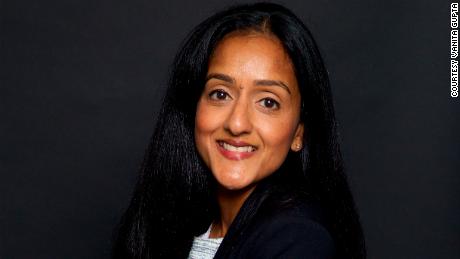 Vanita Gupta We are living in a moment of deep uncertainty — one in which countless people in America know that equal justice is still an aspiration, and it feels like we are regressing as a nation. And for good reason: President Donald Trump and Senate Majority Leader Mitch McConnell are seemingly committed to rolling back progress on civil rights and blunting the positive change so many Americans seek. And they are doing this in part by reshaping the federal judiciary. Read MoreThe Senate's dereliction of duty to the people in this country is reprehensible. The governing body has failed to hold a vote on the HEROES Act, much-needed Covid-19 relief passed by the House of Representatives this spring, even as more than 200,000 lives have been lost in America. And yet McConnell is prioritizing holding hearings and voting on a third Trump-appointed Supreme Court justice without knowing for certain who the nominee will be. The message is clear: Republican senators couldn't care less about which of Trump's nominees is selected. They already know the agenda he or she is likely to bring to the bench.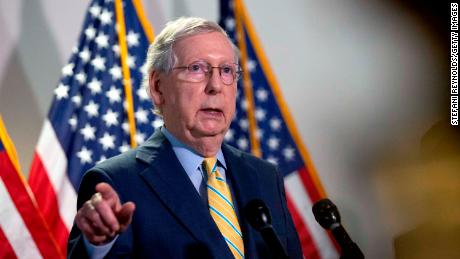 GOP push to fill RBG's seat could backfire spectacularly And the stakes could not be higher. Trump and McConnell have been intent on stripping away health care for millions of people — and that dream could become a reality, as the Court is set to decide the fate of the Affordable Care Act this term. In fact, the justices are scheduled to hear arguments on that issue right after Election Day. In addition, in recent years, the Supreme Court has delivered a number of historic victories for the LGBTQ community. Justice Ginsburg stood on the right side of history each time. With several cases already in the pipeline, including a hospital denying gender-affirming care to transgender people and a business's refusal to sell flowers to a same-sex couple for their wedding, more cases about LGBTQ equality are likely to reach the Supreme Court. Decades of hard-fought progress made by the LGBTQ movement could be threatened if Trump gets a third justice. The fate of Deferred Action for Childhood Arrivals (DACA) is also likely on the line. The past term, the Supreme Court rejected the Trump administration's attempt to end this critical program for immigrants brought to the United States as children — by one vote. And the Trump administration has already begun to set the stage for another legal battle to end these protections for good. Republicans have also weaponized the Court against voting rights. In 2013, five justices declared the heart of the Voting Rights Act of 1965 unconstitutional, effectively paving the way for many of the barriers to the ballot box we are witnessing today. From strict voter ID laws to polling places closures in Black and brown neighborhoods to mandates that people who have committed felonies pay outstanding fines and fees before being allowed to vote, these barriers undermine our democracy.During the 2020 election season, the Supreme Court has let stand numerous state laws that have disenfranchised communities of color. Those include finding that Wisconsin should not have extended its deadline for absentee voting during the Covid-19 crisis and declining to reinstate a ruling that would have allowed all Texas voters to submit ballots by mail due to the pandemic. Many more cases are in the pipeline.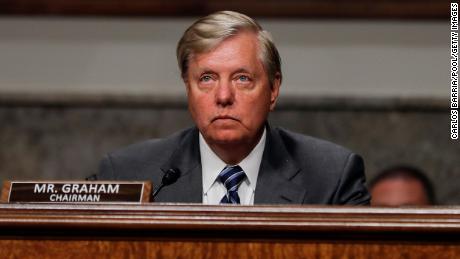 GOP's Supreme Court hypocrisy in their own words In addition, Trump explicitly promised to appoint Supreme Court justices who would "automatically" overturn Roe v. Wade. More than a dozen challenges to abortion access could reach the Supreme Court — and one of Trump's shortlisters has come out unfavorably on some of them. With one potential nominee subscribing to the anti-reproductive rights movement, Trump's appointee may try to gut or overturn this landmark decision. This will vastly diminish the ability of people to safely exercise control of their bodies. Trump has outlined specifically what he hopes his nominee will do. Almost every person on his short list has a background that tells us we must believe him. Much has been said about Senate Republicans and their transparent hypocrisy. But their recent about-face on whether a Supreme Court nominee should be appointed and confirmed in a presidential election year reveals a stark reality: Nothing is more important to them than consolidating their power. And to do so, they are willing to destroy our democratic norms and processes along the way. Get our free weekly newsletter
Sign up for CNN Opinion's new newsletter.
Join us on Twitter and Facebook
Part of Justice Ginsburg's great legacy is reminding us that the Supreme Court belongs to all of us — and not to one party or politician. And right now, many of the rights and freedoms we cherish are on the line as the Trump administration challenges this simple truth. Let's fight Trump's nominee like our lives depend on it — because they do. For those who are outraged, let us channel that anger in two ways: Demand the Senate not confirm any nominee until after inauguration, and make sure you and everyone you know is voting this year to hold elected officials accountable. Voting is the language of democracy and, this year, we can't leave anything on the table to save it.
Source Link:
https://www.cnn.com/2020/09/25/opinions/supreme-court-turn-clock-back-civil-rights-gupta/index.html
Bad Request
Your browser sent a request that this server could not understand.
Size of a request header field exceeds server limit.
Comments
comments