Beijing (CNN)Two high-profile controversies surrounding the mistreatment of women by famous Chinese men in the past week have ignited heated debate online, splitting public opinion and placing a spotlight on gender inequality in China.
Jiang Jinfu, a pin-up model turned leading man in movies and TV dramas, on Tuesday admitted to committing domestic violence, and apologized to his Japanese girlfriend Haruka Nakaura and her family for hurting them with his "impulsive behavior.""Whatever the reason, I should never have raised my hand," the 27-year-old actor wrote to his more than 17 million followers on Weibo, the Chinese equivalent of Twitter. "I'm ashamed of my action and won't defend it in any way. I stand to bear the consequences for my behavior and accept the punishment."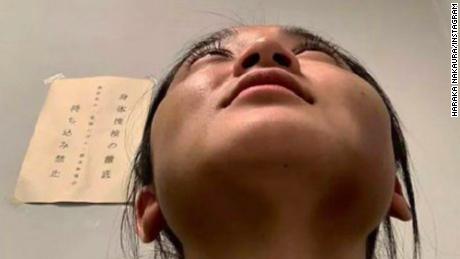 An image from Haruka Nakaura's Instagram account, showing bruising on her neck.The confession and repentance from Jiang, who was studying in Japan before the story broke, came after Nakaura posted pictures of her badly bruised face and body on Instagram, which quickly went viral in China after being reposted on numerous Chinese social media platforms.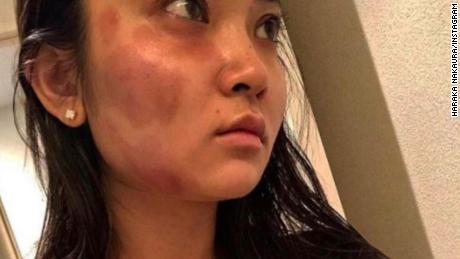 An image from Haruka Nakaura's Instagram account showing bruises on her face.Her original caption read: "I've recently made those who care about me worried — but I'm alive. Jiang Jinfu's disappearance is indeed related to me but I can't say more at the request of my lawyer and the investigators."Read MoreNakaura's Instagram account is now private. CNN's efforts to reach her and Jiang for comment have been unsuccessful.
Jiang arrives at the red carpet of a press conference of Chanel show in Beijing in 2016.Divided opinionJiang's unusual public statement has attracted more than 210,000 comments that show surprisingly divided public opinion. Though a sizable number of people condemn his actions, with many calling for a boycott of his movies, many others praise his apparent "courage" in owning up. A vocal and not insignificant number go further still, blaming the victim, and criticizing her for "provoking" Jiang.Also on Tuesday, one of China's best-known tycoons, Yu Minhong, issued a profuse apology for his "extremely wrong" and "inappropriate" remarks about women at a business forum in Shanghai last weekend.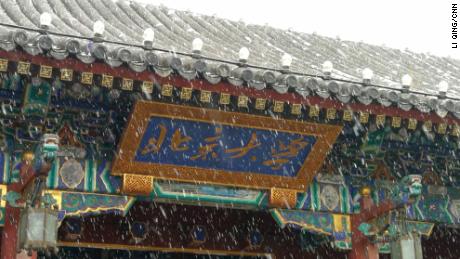 Outrage as Chinese university tries to silence student #MeToo activist In videos posted across the Chinese cyberspace, Yu, founder and president of New Oriental, the country's biggest private educational services company, was seen telling a full-house audience that "degeneration of Chinese women has led to degeneration of the nation.""Men without a conscience but with a lot money — that's the criterion Chinese women today use to choose their men," explained the 56-year-old self-made billionaire, who is known for being an inspirational speaker. "That's why we say the state of a nation depends on its women."Later in the speech, after recounting a profanity-laced anecdote, Yu reiterated his point that "women have destroyed China."Denunciations came almost immediately on the internet, prompting Yu's first attempt to clear the "misunderstanding" that his remarks had caused."What I really meant was that the level of women represents the level of a nation," he wrote Sunday on his Weibo page, which has almost 15 million followers. "High-quality women mean high-quality mothers, who are able to produce high-quality children."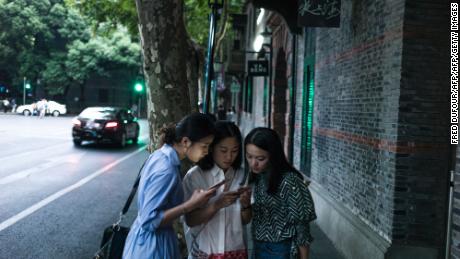 Women in China face unique #MeToo challenges, but see some progress"Men's values are guided by those of women: If women pursue an intellectual lifestyle, men will become wiser," he added.More backlashes ensued with critics accusing Yu of repeating the same message in a revised form. As the share price for his New York Stock Exchange-listed company plummeted, Yu on Tuesday visited the All-China Women's Federation, a women's rights organization controlled by the ruling Communist Party, before releasing an open letter."(My remarks) reflected my problematic views on genders and lack of respect for women," he wrote. "I have learned my lesson, and will study more about gender equality and actively create such a corporate culture at New Oriental."Women face systemic discriminationMirroring reactions to the Jiang scandal, the Yu story has also divided the public online. While many are up in arms in calling out Yu's misogyny as well as the hypocrisy between his speech and his reputation as a leading educator, others have come to his defense — insisting that "political correctness" shouldn't deprive him of the right to tell the "truth."Despite the famous slogan of "women hold up half the sky" by Communist China's founder Mao Zedong, experts and activists have long argued that women continue to face systemic discrimination in the country due to both political and cultural factors.While surveys suggest that sexual assault and harassment are prevalent in China, the number of actual prosecutions remains small — and the #MeToo global movement has had a difficult time gaining much traction in Chinese society."The awareness of Chinese women that they have to fight for their rights didn't exist," Hung Huang, an author and media personality who has become a prominent feminist voice in China, told CNN in a recent interview."A lawyer friend of mine who specializes in helping women has to go to western China to educate police … that they have to protect women (who report domestic violence)," she said. "Most policemen's responses were, 'Really? But who doesn't beat their wife?'""We're at the beginning of exploring culturally how to redefine Chinese women and Chinese women's role in society," she added. "Is there a political solution to a cultural problem?"
Source Link:
https://www.cnn.com/2018/11/21/asia/china-actor-domestic-violence-intl/index.html
[-0.475728]
Comments
comments