Hong Kong (CNN Business)China is sending officials into some of the country's biggest private companies in a move it says is designed to bolster high-tech manufacturing.
Officials in the city of Hangzhou, a center of private enterprise in China's Zhejiang province, will be dispatched to 100 companies in the region, including e-commerce giant Alibaba (BABA) and automaker Geely (GELYF), the local government said in a statement at the weekend. The role of the "government affairs representatives" is to foster communication and help businesses carry forward key projects, it added. It's part of China's ambition to become a tech superpower by moving its huge manufacturing industry up the value chain. But the announcement triggered a backlash on Chinese social media, with many users expressing concern about the growing role of the state in business. It's also unlikely to reassure foreign governments worried about the independence of private companies such as Huawei. The Chinese technology and telecommunications giant has struggled to fight off claims that it could spy on behalf of Beijing. And reducing the role of the state in China's economy is a key demand set out by the United States for resolving the trade war.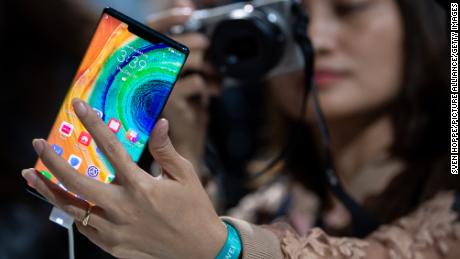 Huawei's new Mate 30 has flashy hardware but Google apps are missingRead More"The government wants more control of the economy, especially at this tough time. The trade war is escalating and Washington is putting more pressure on Beijing. The economy also keeps getting worse," said Ronald Wan, chief executive for Partners Capital International in Hong Kong.It was understandable that the government wants to enhance communication with private companies during tough economic times, Wan said, but even a limited role for officials would be symbolic, because Hangzhou is home to some of China's biggest private enterprises."The government could also be sending a signal to private companies: move closer to the government and listen," he added. Beijing has strengthened the Communist Party's involvement in the corporate sector since late last year. A directive issued by the central government in November requires all companies, including private and foreign firms, to set up party committees if more than three of their employees are party members. Party committee at companies in the private sector should act as supervisors to ensure companies strictly obey Chinese laws and regulations, according to the directive. At state-owned enterprises, they participate in decision making. "The move by Hangzhou government could just be the beginning. It may be copied by other local governments," Wan said.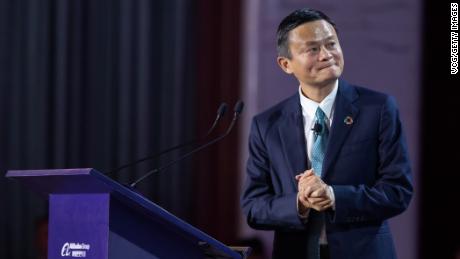 How Alibaba is preparing for life after Jack MaAlibaba said the initiative was about fostering "a better business environment" to support companies based in Hangzhou. "The government representative will function as a bridge to the private sector, and will not interfere with the company's operations," the company said in a statement emailed to CNN Business. Geely didn't immediately respond to a request for comment. The statement from the Zhejiang provincial government didn't contain a full list of the 100 companies that will be assigned officials. But Meng Xinzhe, vice chairman for the local industry association, uploaded a government document Monday on his Weibo account which listed a number of top financial and tech firms, including online payment company Ant Financial, internet and entertainment conglomerate NetEase (NTES), surveillance camera maker Hikvision, and rival Dahua Technology.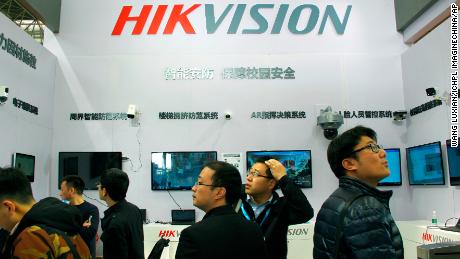 Chinese surveillance firm's stock plunges after reports of possible US banThe Zhejiang provincial government responded to concerns about the future of the market economy in an opinion piece posted on its website on Sunday, saying the representatives would not interfere in decisions made by the companies and were only there to help resolve issues concerning government-related issues. The officials would be supervised by the city government and their appointments would last a year, it added.
Source Link:
https://www.cnn.com/2019/09/24/business/china-government-officials-companies/index.html
[-0.409222]
Comments
comments