Issac Bailey is a longtime journalist based in South Carolina and the Batten Professor for Communication Studies at Davidson College. He's the author of "My Brother Moochie: Regaining Dignity in the Face of Crime, Poverty and Racism in the American South." His next book, "A Black Man in Trumpland: Why We Didn't Riot — But Should Have," will be released by Other Press in October. The views expressed in this commentary are his own. View more opinion on CNN.
(CNN)It seemingly never ends. An unarmed Black person is killed by police, but it's the character of the dead Black person that gets scrutinized. And yet, there are many Americans who still don't understand the purpose or power of the "Black Lives Matter" mantra, or what it says that in a diverse 21st century America such a mantra is needed at all.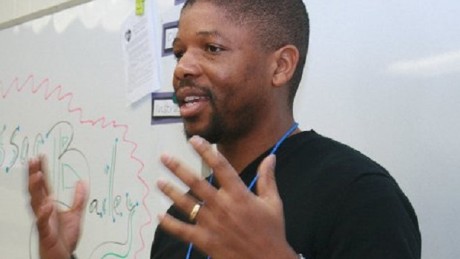 Issac BaileyDaniel Prude, a Black man, was having a mental health episode in March, his family said, and died after Rochester police — called by Prude's brother to help — covered Prude's head with a "spit sock" and pinned him to the ground. Prude was spitting at police, visibly agitated, and said he had the coronavirus. As we watch the recently released video of the incident, those of us who are fighting against a systemically racist justice system may once again have to defend the value of a victim's life against what may come out about his past or who he may have been associated with. The cops responsible weren't disciplined for months until video of his death was made public — another clear message suggesting that Black lives still don't matter. They've since been suspended.Rochester Mayor Lovely Warren has told reporters she had been misled by the city's police chief, who she said led her to believe Prude died in police custody of an apparent overdose — before she saw the bodycam footage herself. Prude's brother said that his brother was on PCP and was hallucinating and having suicidal thoughts. Daniel Prude, who was naked when police apprehended him, clearly needed help. Instead, he died at the hands of police, and then the chief tried, as noted by Warren, to blame his drug use for his death. The police chief didn't tell the mayor that officers restrained Prude.It's yet another reminder that there are police officers who omit important details, concocting a narrative that tries to make a victim seem less deserving of justice.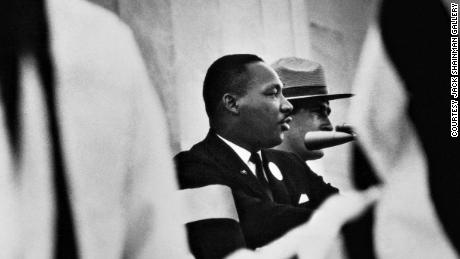 MLK's March on Washington speech foretold this seismic momentRead MoreIt's through this lens that many are seeing the latest news about Breonna Taylor, a 26-year-old Kentucky EMT whose death at the hands of police in March is under investigation. Instead of being able to focus on the need to hold the people responsible for her death to account, we now have to contend with additional confusion. Taylor's family attorney, Sam Aguiar, said that in July, Louisville prosecutors offered Taylor's ex-boyfriend, Jamarcus Glover (whose suspected drug activity was the reason police entered Taylor's apartment with a no-knock warrant) a plea agreement that referred to Breonna Taylor as a co-defendant. Jefferson County commonwealth's attorney Tom Wine said that Aguiar was mischaracterizing a "draft" of negotiations, that Taylor's name was removed in the final plea sheet at his request, and that Taylor was "never a co-defendant" in the case against Glover (Glover's lawyer has said that his client plans to plead not guilty). But why did they include her name at any stage of such negotiations? And then there is the leaked police memo that the Louisville Courier Journal first reported on. It reportedly details Taylor's relationship with Glover — like how many times his car drove to her house and photographs of him entering and leaving her building — in a way that may cause some to believe that she was involved in some sort of wrongdoing. Though she had no criminal record, just a hint of Taylor being no angel will likely lead some to argue that she is somehow less deserving of justice. It's another example of the guilt by association that is a particular risk for many Black people living with a US criminal justice system that disproportionately targets us.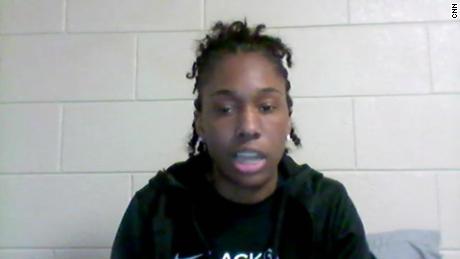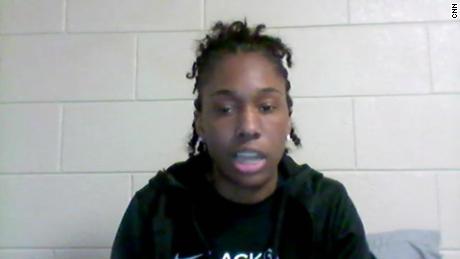 JUST WATCHEDDaniel Prude's daughter: My dad is not the animal they treated him likeReplayMore Videos …MUST WATCH
Daniel Prude's daughter: My dad is not the animal they treated him like 01:27According to a report by the Sentencing Project, Black people disproportionately receive longer sentences when compared to White people who commit the same crime. And a report from the National Registry of Exonerations show that Black people are more likely to be to convicted even when we've done nothing wrong. The fear that guilt-by-association or a not-so-perfect past will stand in the way of us getting justice is an unspoken burden Black and brown people carry.We understand that there are police officers who feel emboldened to treat us as "less than" because they know that some, if not many in the American public, could quickly deem us as not worthy of feeling safe in our own homes — like Taylor — or getting proper help — like Prude — because of the families and circumstances into which we were born and raised. To be a Black victim of police excessive force and connected — no matter how innocently and glancingly — with any kind of crime, but particularly one dealing with drugs and violence, is to forever be a suspect.Get our free weekly newsletter
Sign up for CNN Opinion's new newsletter.
Join us on Twitter and Facebook
I know people who have done awful things. Some of them are friends, some associates — some family members. They've been arrested multiple times, spent years in prison, where some of them remain, and have been convicted of drug dealing, attempted murder and murder. I've long feared that one day that lived reality will be used against me — the way it seems to be being used against Breonna Taylor right now. It's clear that she had become or was becoming an American success story. She was an EMT and her mother said that she had plans of continuing her career in health care. Taylor refused to be defined by the worst of her environment and found a way to allow the good in her life to guide her instead. That's what makes her senseless killing by police more tragic. That tragedy will be compounded if her name is successfully defamed and the men who killed her are allowed to live their lives as if killing a Black person like Breonna Taylor isn't worth all the outrage people like us have been feeling.
Source Link:
https://www.cnn.com/2020/09/05/opinions/breonna-taylor-daniel-prude-bailey/index.html
Bad Request
Your browser sent a request that this server could not understand.
Size of a request header field exceeds server limit.
Comments
comments