It is a universal truth that few of our possessions are immune to the magnetic pull of couch cushions.
At an Indiana Ikea, that reality might have led to tragedy on Monday when a shopper's handgun slipped into a couch, where it was found by a 6-year-old child who set it off.
No one, luckily, was hurt.
Ikea confirmed in a statement that the incident occurred at its outpost in Fishers, an Indianapolis suburb a state with some of the country's most permissive gun laws.
At around 2 p.m., a man sat down on one of the showroom's many display couches, not realizing when he got up that his loaded firearm had slipped from his person, Fishers Police Department Sgt. Tom Weger told The Washington Post. A young boy got ahold of the weapon and fired it just minutes later, sparking a "commotion," according to Weger.
The gun's owner identified himself after hearing the noise and is reportedly cooperating with authorities, according to the Post.
Attempts to contact the Fishers Police Department were not immediately returned late Tuesday.
Through a statement issued to the Indy Star, Ikea offered its "sincerest apologies" to the child's family.
"Safety and security of customers and co-workers is the top priority for IKEA," the statement read. Ikea asserted the company has "processes in place" to ensure customer safety, including "regular safety walks and audits which happen before, during and after opening hours."
"In addition, IKEA has a no-weapon policy in our locations to prevent exactly these types of situations," the Swedish retailer added.
Indiana does not require residents to obtain permits to buy rifles or handguns, according to the National Rifle Association, nor does the state maintain a database of registered rifles or handguns ― or their owners. Only handgun owners who wish to carry their weapons in public need to obtain a permit.
Citing police, local NBC affiliate WTVA reported that the gun's owner had a permit and the case will be turned over to the local Hamilton County prosecutor to decide whether to file charges.
RELATED…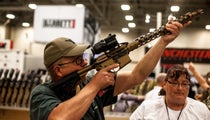 Amid Nationwide Calls For Gun Control, A Defiant NRA Readies Its Base For Battle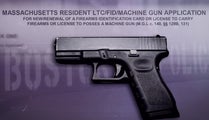 This Is The Nation's Toughest Gun Law, And The NRA Hates It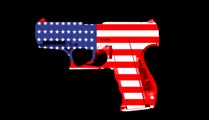 Gun Owners And Non-Gun Owners Actually Agree On A Lot Of Gun Reforms Download
Source Link:
https://www.huffingtonpost.com/entry/child-fires-gun-at-ikea-after-weapon-falls-into-couch-cushions_us_5b32ab6be4b0b5e692f227d2
[-0.614092]
Comments
comments