(CNN)A mile from where ships dropped shackled Africans off by the thousands and inside a city hall built by forced labor, council members gathered Tuesday to finally apologize for Charleston's role in the slave trade.
For the South Carolina city, the apology has been in the works for a long time. The City Council picked Tuesday to approve the resolution because it's Juneteenth — a day that celebrates the abolition of slavery.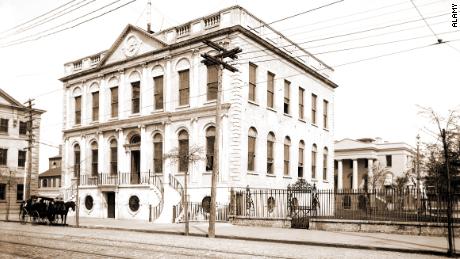 The Charleston City Hall circa 1890″The vestiges of slavery still plague us today," Councilman William Dudley Gregorie told CNN affiliate WCBD. He brought the bipartisan resolution to the council. "Either way, up or down, it will show the world — it will give the world a barometer of where we stand as a city in the 21st century as it relates to racial reconciliation," he said.The two-page resolution is not just an apology; it's also an acknowledgment that slavery brutalized a people and stripped them of their culture and values. Read More"The institution of slavery did not just involve physical confinement and mistreatment," it says. "It also sought to suppress, if not destroy, the cultural, religious and social values of Africans by stripping Africans of their ancestral names and customs, humiliating and brutalizing them through sexual exploitation, and selling African relatives apart from one another without regard to the connection of family, a human condition universal among all peoples of the world."Resolution-Denouncing-Slavery (PDF)Resolution-Denouncing-Slavery (Text)Slavery's role in Charleston's historySlavery riddles the history of the South Carolina city. Forty percent of Africans forcibly brought to the US set foot on American soil here. In fact, some 80% of African-Americans can trace their roots back to Charleston, says the International African-American Museum.Related: W. Kamau Bell discovers the truth about his family's pastAbout a mile away from City Hall is Gadsden's Wharf, where slave ships docked and unloaded at least 100,000 slaves. (In 2020, the site will become the home of the International African-American Museum).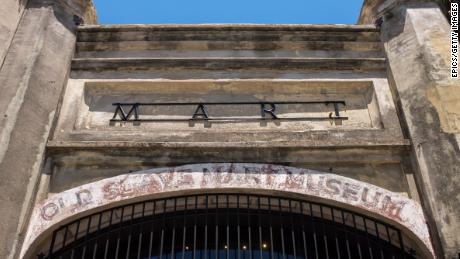 The entrance to the Old Slave Mart in Charleston, believed to be the site of the last slave auction facility in South CarolinaThe City Hall was built by slaves. Next to the City Jail sat the Sugar House, a euphemism for what was in effect a torture chamber. And, as the resolution says, slave labor was "fundamental to the economy of colonial and antebellum Charleston."Decades after desegregation and the end of the Jim Crow era, Charleston's racist past simmers. It's one of many places in the US grappling with whether to remove nods to the Confederacy. A statue of John C. Calhoun, a staunch defender of slavery and secession, still stands in a city square.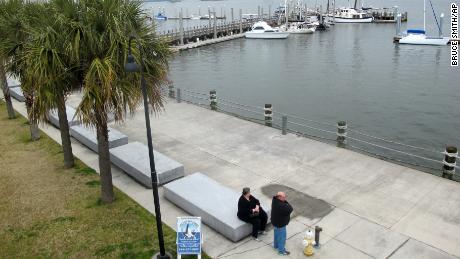 This 2015 photo shows the location where Gadsden's Wharf once stood And three years ago, a confessed white supremacist went on a shooting spree inside the city's Emanuel AME Church, killing nine black parishioners.Earlier Tuesday, Councilman Keith Waring, an African-American, said the resolution in its current state has no substance, and he wouldn't vote for it. It wasn't immediately known how he voted that night."If we vote for it today, how are we going to be better off tomorrow or the next day?" Waring told CNN. "Without a substantive change in policy, the proposal is hollow."But, along with the apology, the resolution calls on the city to promote equality in city businesses, to memorialize African-Americans' graves and to create an office of racial reconciliation.For that, says Charleston NAACP President Dot Scott, the apology is worth backing. "Regardless of where it came from," she told CNN, "it sends a message."
Source Link:
https://www.cnn.com/2018/06/19/us/charleston-apology-slavery-juneteenth-trnd/index.html
[-0.437648]
Comments
comments