A version of this story appeared in CNN's Pop Life Chronicles newsletter. To get it in your inbox, sign up for free here. Tell us what you'd like to see more of in the newsletter at [email protected].
(CNN)For stars, the sky's the limit.
So don't box in actors when it comes to what they can accomplish.Last week I interviewed David Duchovny about his new single, "Layin' on the Tracks."More from Pop Life Chronicles
Feel-good content is what we need right now. You're welcomeBeyoncé inspired 'Lovecraft Country' and it makes total senseAdele and Rihanna, please save us from 2020 with new music
You may not have been aware that Duchovny, of "Californication" and "The X Files" fame, is also a singer and musician.But that's not all.Read More"You know, I also write prose," he said. "I write novels." Duchovny is not the only one whose work goes beyond his usual craft. Here are just a few Hollywood lights who have a lot going on: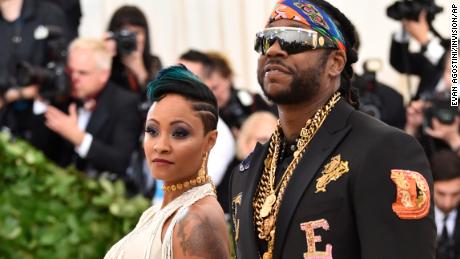 2 Chainz (right) and Kesha Ward walk the red carpet at the 2018 Met Gala in New York.2 Chainz: The rapper may be better known for his musical bangers, but he's also a successful entrepreneur.Last year he appeared on an episode of fellow rapper Joe Budden's "Pull Up" show, where he discussed his portfolio. It includes a restaurant, a nightclub, a nail salon, cannabis and merchandising lines, as well as real estate investments."The new me — every time I buy like three chains, I buy a building," 2 Chainz said about his investing strategy.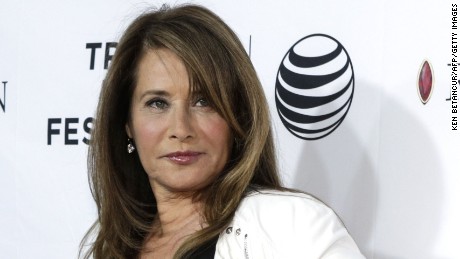 Lorraine Bracco is shown here at the screening of "Goodfellas" during the 2015 Tribeca Film Festival at New York's Beacon Theatre. Lorraine Bracco: The former star of "The Sopranos" is getting into buildings too, but on a smaller scale.She snagged one of those houses in Italy for a mere euro. Now, HGTV has turned her Sicilian home project into a reality show, "My Big Italian Adventure," which follows her renovations. "I'm not a contractor. I'm not a decorator. I'm an actress," Bracco said in a statement. "I've never done this before. I have no idea what I'm really getting into! It's a lot of work, but everything is possible. I believe that. And for one euro, we'll see!"If Bracco's past pursuits are any indication, signs point to a likely success: Straight Up Brands acquired her Bracco Wines in 2006.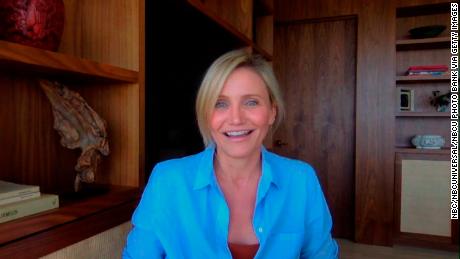 Cameron Diaz appeared on "The Tonight Show Starring Jimmy Fallon" in August 2020. Cameron Diaz: Speaking of adult beverages, Diaz has joined the likes of Ryan Reynolds, George Clooney and Snoop Dogg as a celeb producing alcoholic drinks.She and entrepreneur Katherine Power have launched the Avaline brand of wines. The line is made with organic grapes and minimal additives — and it's vegan-friendly.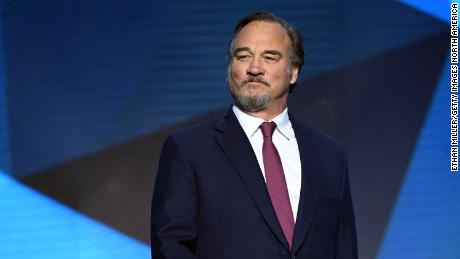 Jim Belushi presented the Vezina Trophy during the 2018 NHL Awards on June 20, 2018, in Las Vegas. Jim Belushi: His legal cannabis farm in Oregon is just one aspect of a fast-growing industry that Belushi has committed himself to.He has said he believes that his actor brother, John Belushi, would still be alive had he been a "pot head." The elder Belushi brother died at 33 of a cocaine and heroin overdose at the Chateau Marmont in Los Angeles in 1982.Discovery turned the younger Belushi's business moves into a reality series, "Growing Belushi," which premiered in August.
Lucy Liu is shown here in her studio. Lucy Liu: Known as an actress, director and philanthropist, the "Charlie's Angels" star is also a noted visual artist.She talked to Artsy last October about having her work shown at the National Museum of Singapore and discussed changing mediums from photography to painting."Everyone has a different format for how they want to reveal what they are thinking, or what they are seeing, to the audience," she said. "I just had to let go of the audience and just started thinking about what I wanted to see." Celebrities can be as multifaceted as the rest of us, it would seem. For your weekend Three things to watch: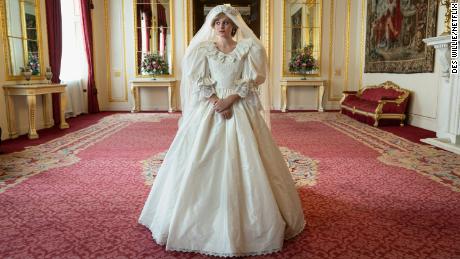 Emma Corrin stars as Lady Diana Spencer on her path to becoming Princess of Wales in season four of "The Crown." 'The Crown' Season 4Tallyho!I have been rewatching all of the past episodes of "The Crown" to get ready for the new season, set to debut on Netflix Sunday.Season four will include the story line of the woman who would become Princess Diana, played by Emma Corrin. As a little girl, I woke up in the middle of the night to watch the wedding of Lady Diana Spencer and Prince Charles with my mom. So I can't wait to see how "The Crown" dramatizes their relationship.Former British Prime Minister Margaret Thatcher, played by Gillian Anderson, also arrives on the scene this season.
James May cooks it up in his new series.'James May: Oh Cook!'Plenty of us have been doing more cooking lately. And James May reminds us you don't have to be a chef to pull off a good meal.The journalist and "Top Gear" star said, "You don't need to be a brilliant cook to make delicious food.""Transporting us to the Far East, the Med, and the local pub — all from the comfort of a home economist's kitchen — he'll knock up delicious recipes that you can actually make yourself, with ingredients you can actually buy," according to Amazon Prime. "And all without the usual television cooking format trickery." Count me in."James May: Oh Cook!" starts streaming Friday on Amazon.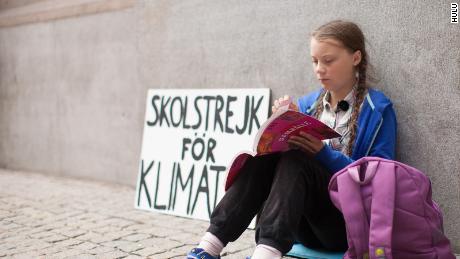 Greta Thunberg, teen climate activist, is the subject of a new documentary. 'I Am Greta' This intimate documentary from Swedish director Nathan Grossman tells the compelling story of teenage climate activist Greta Thunberg.The director traces the story of the shy student turned influential climate advocate."I Am Greta" starts streaming Friday on Hulu.Two things to listen to: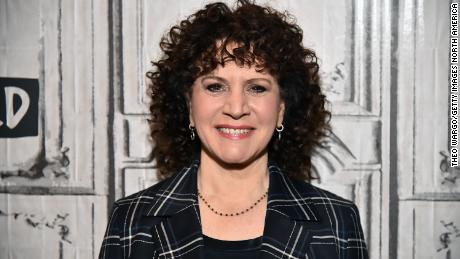 Susie Essman is shown here on a visit to "Build" at Build Studio on January 21 in New York. "Curb Your Enthusiasm"'s Susie Essman is starring in an Audible original that some can truly relate to these days.Comedian and writer Alison Stevenson created the 10-episode Audible series "Like Mother," in which she plays the daughter to Essman's role of mother. "Not unlike so many young people facing pandemic ruin, Alison's character loses her job and is forced to move back home and grapple with her mother's differing stance on Judaism, feminism, and dating with often well-meaning but misguided attempts to encourage her into a skinnier, more virtuous self," according to a press release. Oy vey."Like Mother" is currently available on Audible.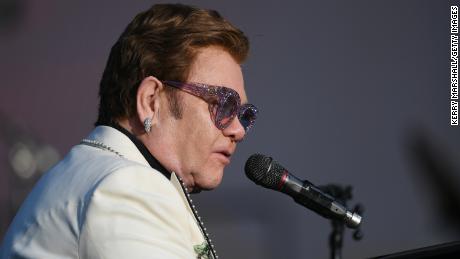 Elton John performed at Mission Estate Winery on February 6 in Napier, New Zealand. He's still standing, better than he's ever been."Elton: Jewel Box" drops on Friday.It's billed as "an in-depth exploration of Elton John's extensive catalogue including rarities from 1965-1971, lesser-known B-Sides, and deep cuts personally curated by Elton."Those deep cuts are what we're particularly excited about.One thing to talk about:
Blue Ivy Carter already is a star. Blue Ivy Carter can make you feel like a major underachiever.The 8-year-old daughter of Beyoncé and Jay-Z has already won a BET Award for collaborating on her mother's single "Brown Skin Girl," and entered into a bidding war for some art.Now, she's added another notch to her pint-size belt as the narrator of the Audible version of the children's book "Hair Love" by Matthew A. Cherry.Clearly, ambition and hard work run in the family. Something to sip on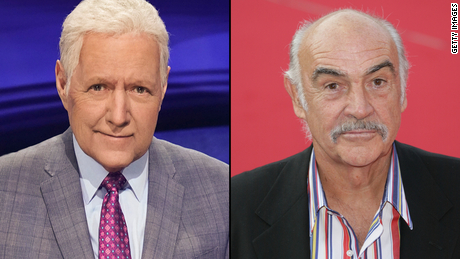 (From left) Beloved "Jeopardy!" host Alex Trebek and iconic Academy Award-winning actor Sean Connery passed eight days apart.Thanks to "Saturday Night Live," Alex Trebek and Sean Connery will forever be connected.The late-night sketch show famously set up the pair in "Celebrity Jeopardy!" skits, in which Will Ferrell played a long-suffering Trebek to Darrell Hammond's taunting and cantankerous Connnery.Trebek told the New York Post in 2013 that he wasn't bothered by the satire."If they're spoofing you, poking fun at you or mentioning you it's because you're part of American pop culture, and that's a good thing, I think," he said. Now Trebek and Connery are sadly forever joined by death, as they passed eight days apart. It's strangely coincidental timing. Both announcements have been accompanied by an outpouring of grief for both men. View this post on Instagram
This early darkness. Uggghhhh!
Pop back here next Thursday for all the latest entertainment happenings that matter.
Source Link:
https://www.cnn.com/2020/11/12/entertainment/celebrity-moonlighting-plc/index.html
Bad Request
Your browser sent a request that this server could not understand.
Size of a request header field exceeds server limit.
Comments
comments