(CNN)Here's a look at the life of television, film and stage actress Carol Burnett.
PersonalBirth date: April 26, 1933Birth place: San Antonio, TexasBirth name: Carol Creighton BurnettRead MoreFather: Joseph Thomas "Jody" Burnett, a movie theater managerMother: Ina Louise (Creighton) BurnettMarriages: Brian Miller (November 24, 2001-present); Joe Hamilton (May 4, 1963-May 11, 1984, divorced); Don Saroyan (December 15, 1955-September 25, 1962, divorced)Children: with Joe Hamilton: Erin, Jody and Carrie Education: Attended University of California, Los Angeles (1951-1954)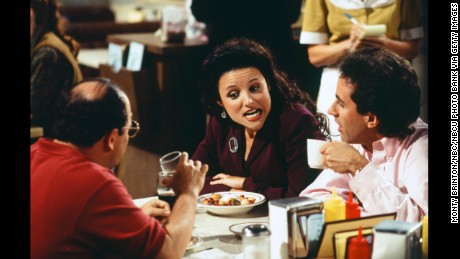 Photos: Groundbreaking women in American comedy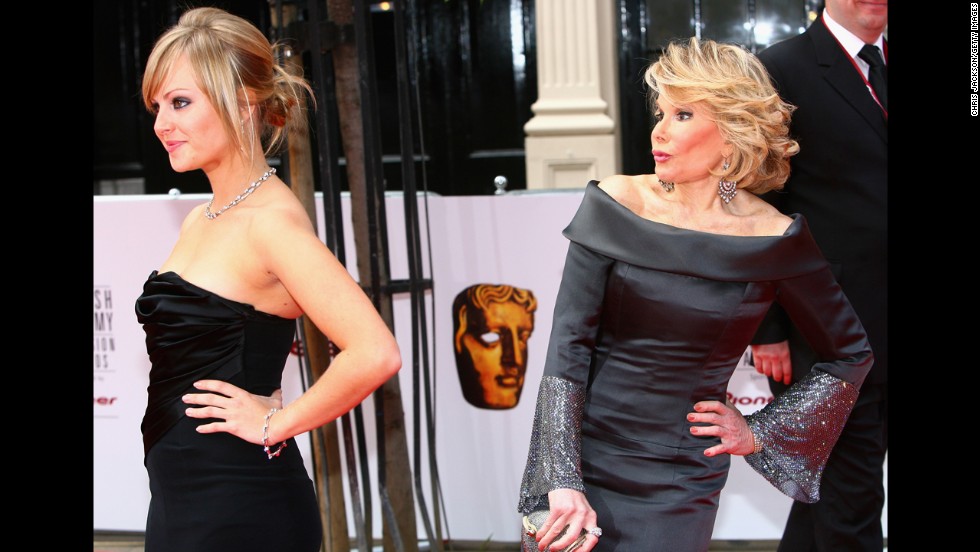 Photos: Groundbreaking women in American comedyJoan Rivers – To be a pioneer, you have to be willing to go where others haven't, or simply won't. In the case of Joan Rivers, seen here to the right of Brit actress Tina O'Brien, she was willing to say what nobody else would. Her stand-up was uninhibited from the start, and her wisecracks soon led her to late night in 1965. By 1986, Rivers became the first woman to host her own late-night talk show, helping to pave the way for a new generation of funny women. Here are 29 others who've done the same. Hide Caption 1 of 26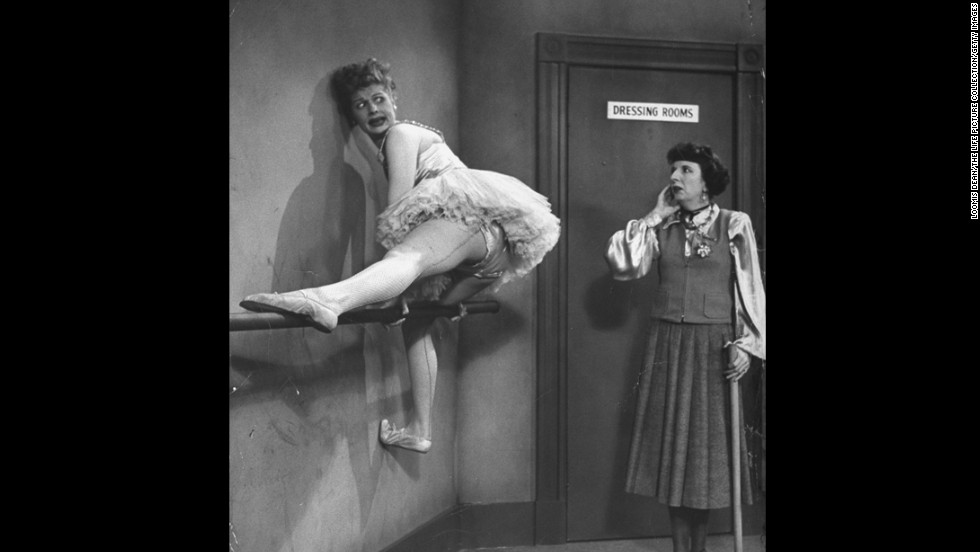 Photos: Groundbreaking women in American comedyLucille Ball – Lucille Ball had already found success as a model and actress by the time "I Love Lucy" arrived in 1951, but the show's creation left a lasting mark on pop culture. Ball and husband Desi Arnaz founded their own production company and then created a sitcom that brought in history-making profits. What she produced set the scene for comedies like it to come and served as inspiration for other actresses to reap the benefits of their work. Hide Caption 2 of 26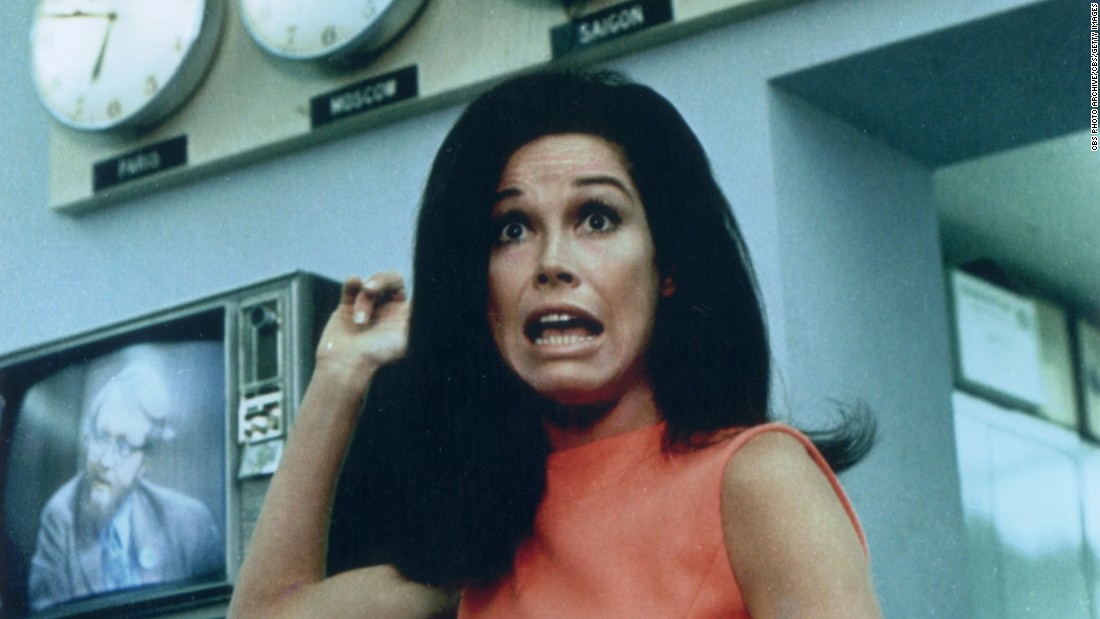 Photos: Groundbreaking women in American comedyMary Tyler Moore – Mary Tyler Moore did more than make us laugh throughout her career; she broke ground in the 1970s by portraying a single, 30-something working woman. That's all TV comedies were about in the '90s and 2000s, but at the dawn of the '70s, "The Mary Tyler Moore Show" was an entirely new breed. If the "Girls" of today are going to raise their drinks to anyone, it should be in celebration of Moore.Hide Caption 3 of 26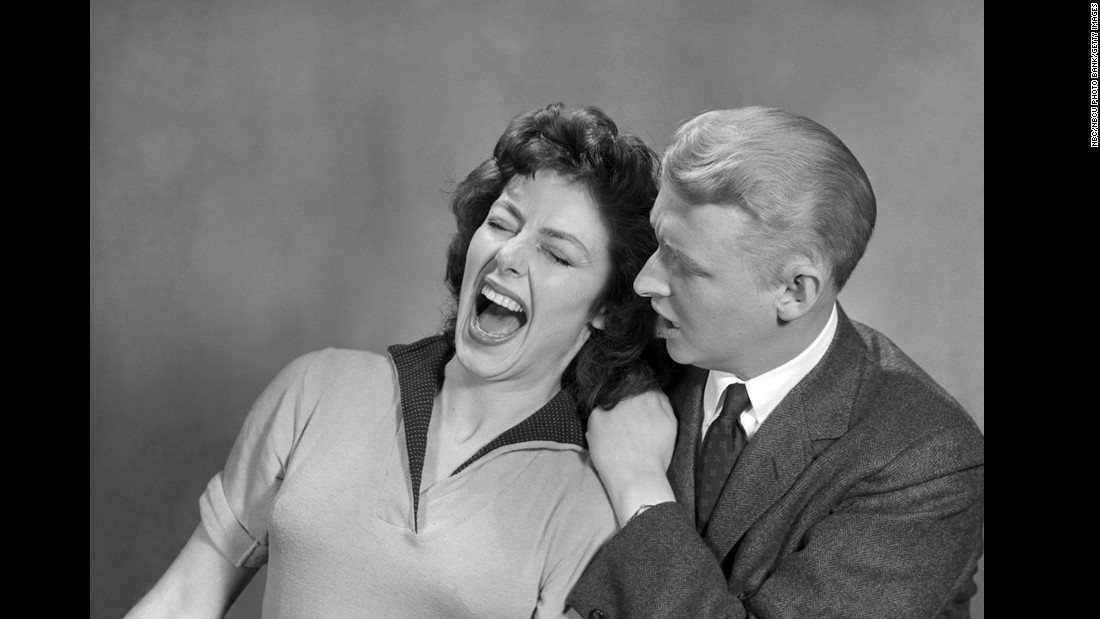 Photos: Groundbreaking women in American comedyElaine May – Before "Saturday Night Live," there was the comedic duo Nichols & May. Elaine May and Mike Nichols were renowned for both their social satire and their incredible improv ability, which they often brought right into American homes via programs like "The Jack Paar Show." Along with Nichols, May honed her talent at Chicago's Compass Players, the troupe that would later evolve into Second City. Hide Caption 4 of 26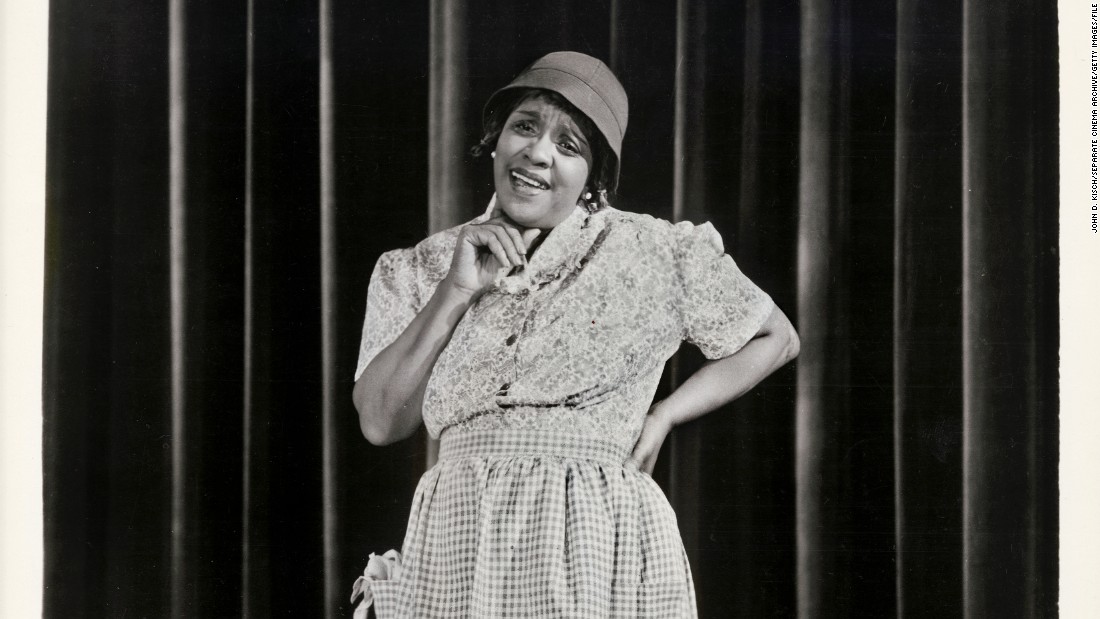 Photos: Groundbreaking women in American comedyMoms Mabley – Considering the early trials Jackie "Moms" Mabley had to overcome, her enduring and groundbreaking career in comedy is all the more impressive. After starting off in vaudeville in 1920s New York, she expanded to the silver screen and became the first female comedian to perform at the Apollo Theater. Before Phyllis Diller put on her fright wig and sack dress, Mabley was making audiences double over with her bawdy sense of humor that included frank talk about race. Mabley's talent wasn't widely recognized until the '60s; she died in 1975. Hide Caption 5 of 26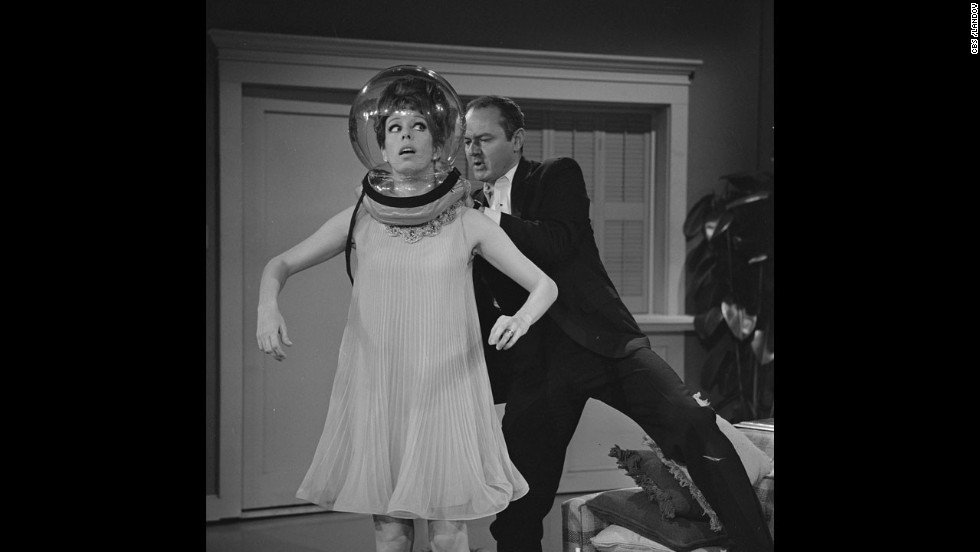 Photos: Groundbreaking women in American comedyCarol Burnett – Can your favorite TV series claim a run of 11 years, with an average of 30 million people tuning in every week? "The Carol Burnett Show" can. The variety show is considered by Time magazine to be one of the 100 best TV shows ever, although when it aired in 1967, Burnett was just trying to bring together all her gifts — for comedy, acting and song — into one entertaining dish. The result was a TV classic.Hide Caption 6 of 26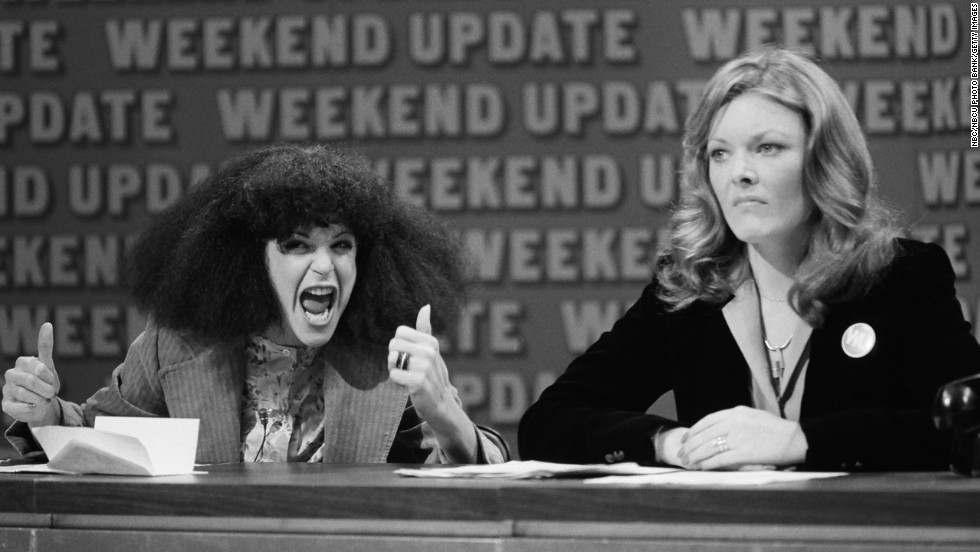 Photos: Groundbreaking women in American comedyGilda Radner, Jane Curtin – In 1975, "Saturday Night Live" debuted and introduced viewers to history-making comedians like Gilda Radner, left, and Jane Curtin, who were part of the original "SNL" cast. The duo put in place some of the most iconic sketches to date, from the Coneheads to Baba Wawa. Post-"SNL," both were poised for screen success, but Radner's career was cut short by her death in 1986. Curtin went on to star in sitcoms like "Kate & Allie" and "3rd Rock from the Sun." Hide Caption 7 of 26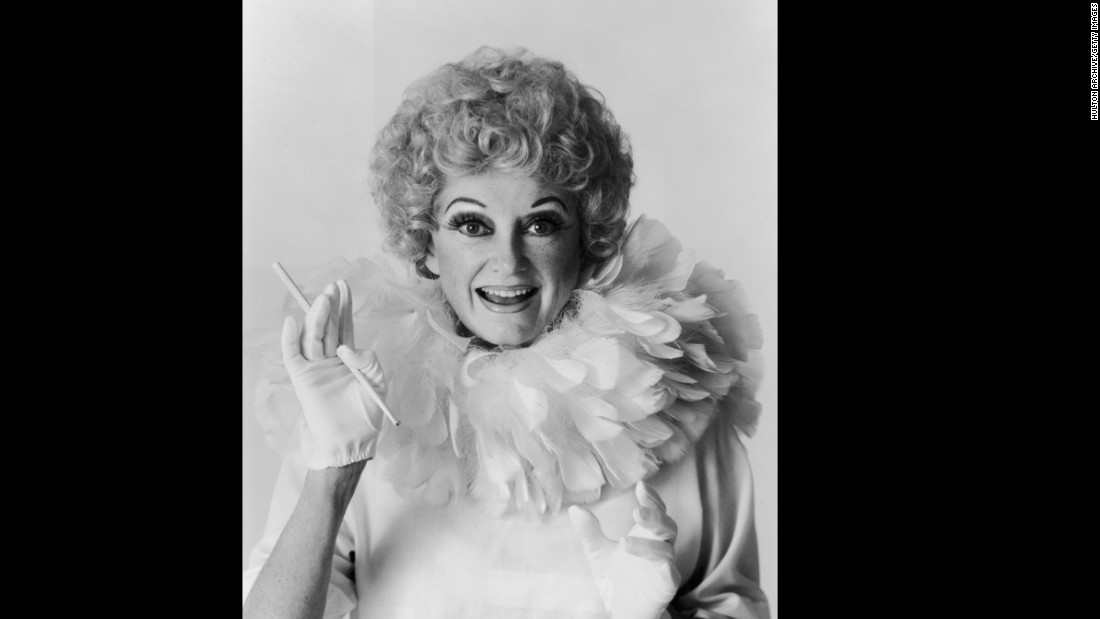 Photos: Groundbreaking women in American comedyPhyllis Diller – Comedic actresses like Zooey Deschanel aren't exaggerating when they say they owe their careers to the great Phyllis Diller. She got her start in stand-up in the mid-'50s and could be considered one of the funniest members of the women's lib movement, breaking the housewife free from the home and giving her a full voice on stage. "She paved the way for everybody," talent agent Fred Wostbrock said on Diller's death in 2012. Hide Caption 8 of 26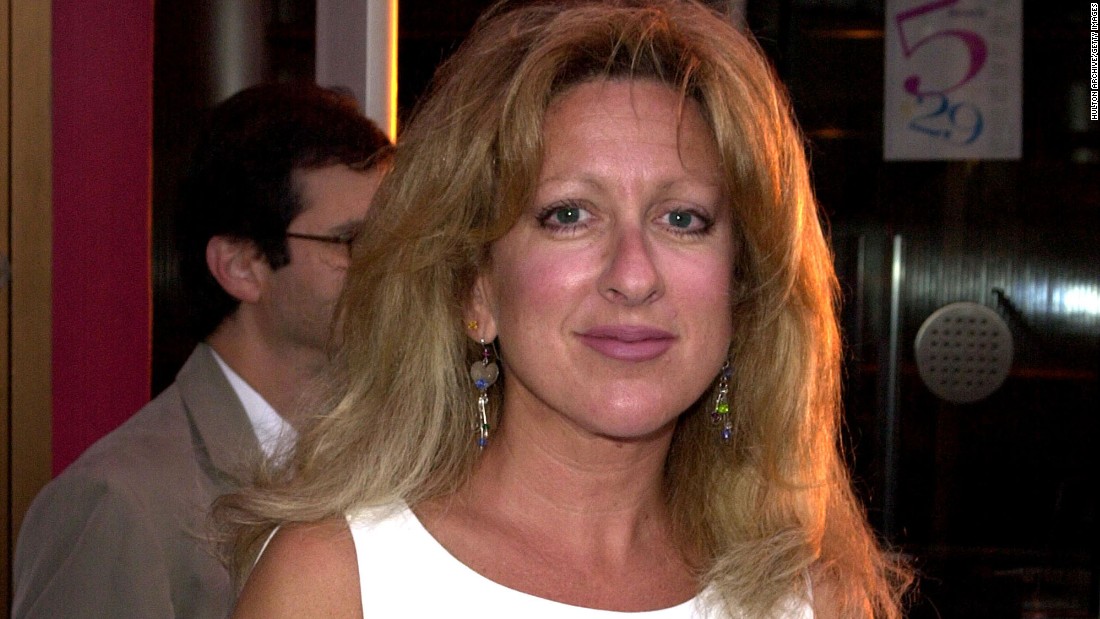 Photos: Groundbreaking women in American comedyElayne Boosler – When Elayne Boosler arrived on the stage in the '80s, it seemed she'd been sworn in to tell the whole truth and nothing but the truth. With a crystal-clear voice and a rapid-fire delivery, Boosler was an eviscerating cultural and political commentator who knew how to land a joke. Condoms, crime, Republicans — you could get all of that and more in one sitting. In 1985, she pulled her own funds together to craft "Party of One," making her the first woman to get her own hour-long TV comedy special.Hide Caption 9 of 26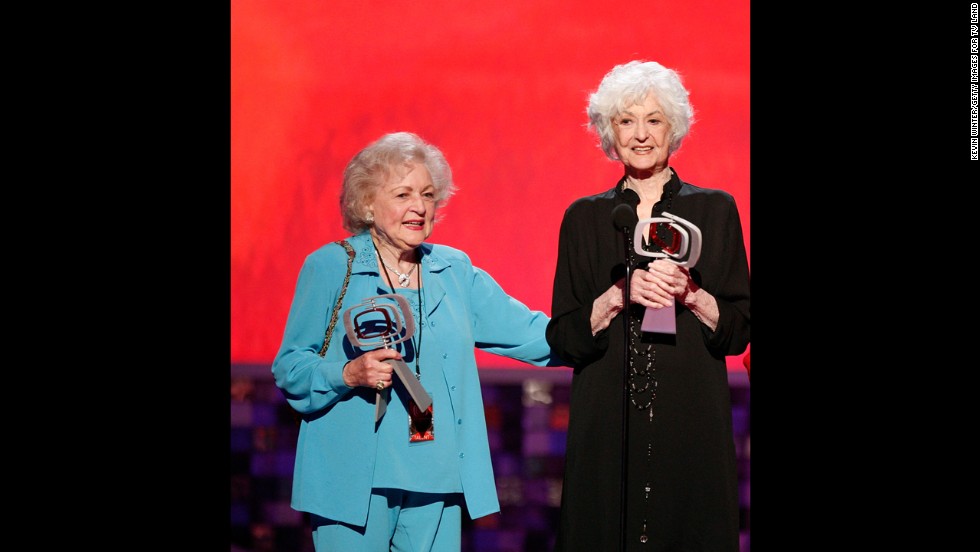 Photos: Groundbreaking women in American comedyBetty White, Bea Arthur – Bea Arthur, right, was in her 50s when she starred in the '70s sitcom "Maude." The groundbreaking show eagerly charged into new territory, including a pivotal episode in which Maude decides to have an abortion. Between that comedy, and what followed with Arthur's Dorothy Zbornak on "The Golden Girls," Arthur's death in 2009 was deeply felt. In Arthur's absence, her "Golden Girls" co-star Betty White has pushed forward, becoming the rare woman in entertainment who's successfully working well into her 90s. Hide Caption 10 of 26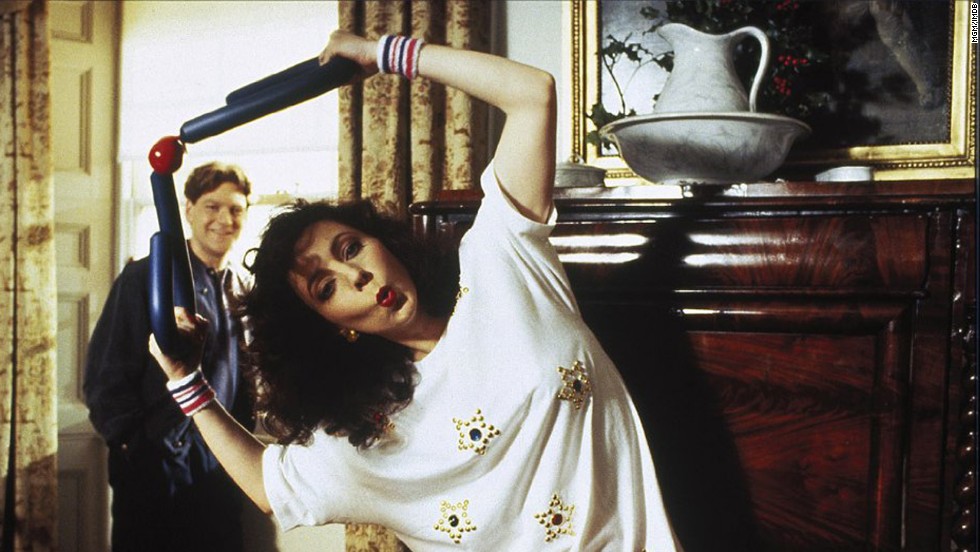 Photos: Groundbreaking women in American comedyRita Rudner – Some comics make the mistake of equating vulgarity with humor, but Rita Rudner is one of the prime examples that clean can also be funny. Born in Miami, Rudner moved to New York as a teen initially to work as a dancer but then moved over to comedy in her mid 20s. By 1990, when she produced her second TV comedy special, "Born to Be Mild," there was no denying Rudner had earned her place in comedy's canon — and she didn't have to curse anyone out to do it.Hide Caption 11 of 26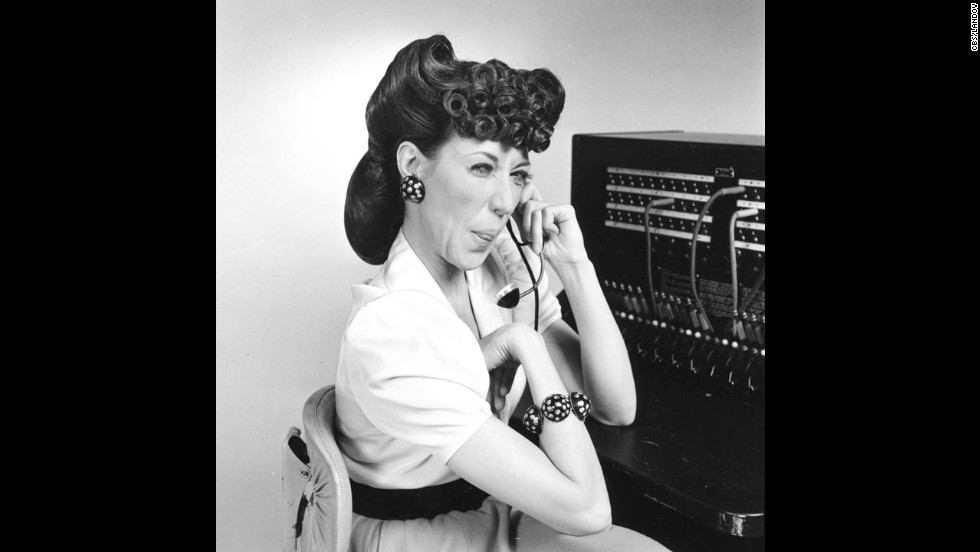 Photos: Groundbreaking women in American comedyLily Tomlin – Lily Tomlin's status as a comedic legend hasn't budged a bit. It all started with 1969's "Laugh-In," in which Tomlin gave us characters like the semi-creepy 6-year-old Edith Ann and the snippy phone operator Ernestine. Tomlin has done tons — and won plenty of accolades for it, from the Emmys to the Tonys — but we'll always have a special place in our heart for her 1980 workplace comedy, "Nine to Five."Hide Caption 12 of 26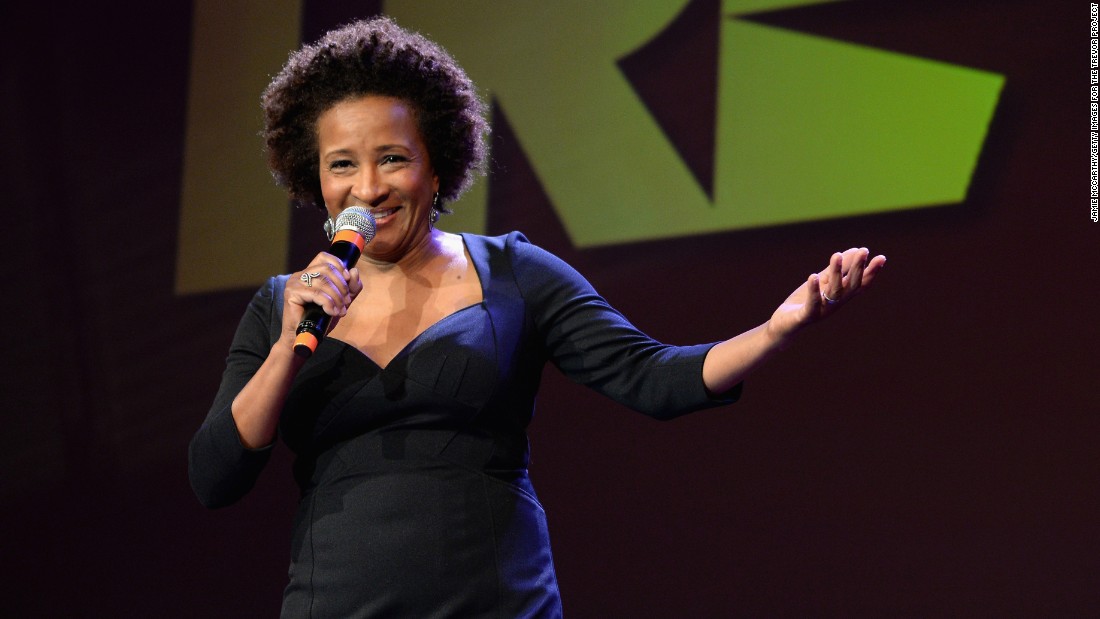 Photos: Groundbreaking women in American comedyWanda Sykes – Wanda Sykes initially took a detour into government work before she found her voice in comedy. Sticking to her ethos of authenticity, Sykes has earned respect and admiration from comedians and the public alike for comedy that always features her distinctive point of view. While also being an accomplished writer (she's worked on quips for her own sitcoms and series like "The Chris Rock Show") and an actor (nod to "Curb Your Enthusiasm"), Sykes is also a stand-up natural. In 2009, she became the first openly gay comedian and the first African American woman to host the White House Correspondents' Dinner.Hide Caption 13 of 26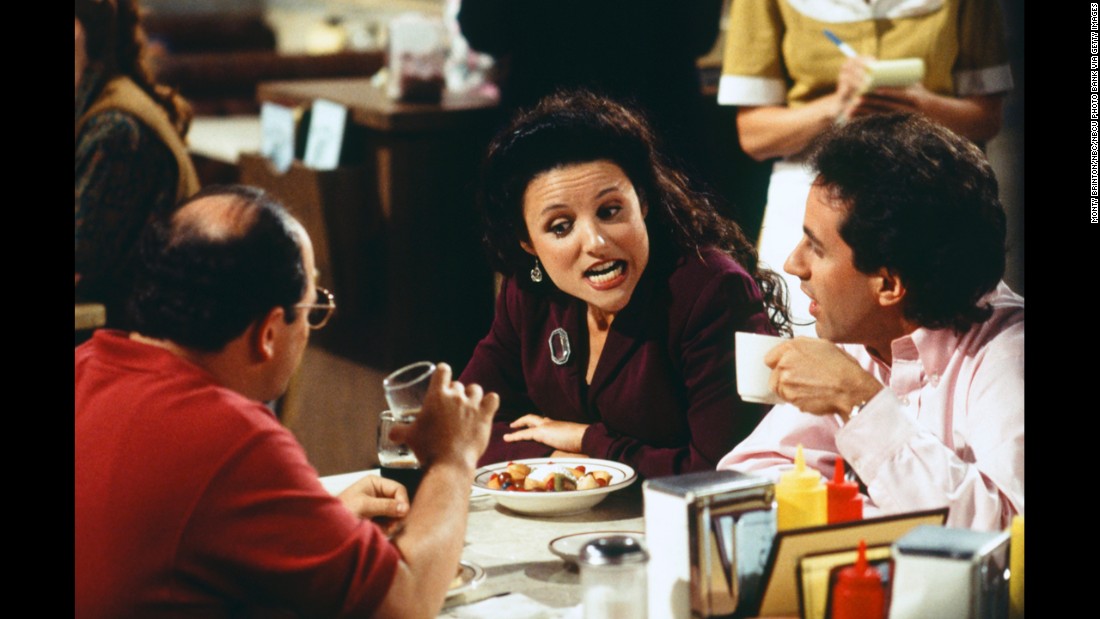 Photos: Groundbreaking women in American comedyJulia Louis-Dreyfus – Julia Louis-Dreyfus got her start on "Saturday Night Live," but it's her role as the sole lead female character on the iconic '90s comedy "Seinfeld" that stands out the most. Initially, Louis-Dreyfus' Elaine didn't exist, but it was decided that the show needed a woman's voice. "We had a very vague idea of Elaine," "Seinfeld" co-creator Jerry Seinfeld told The New York Times in 1993. "But once Julia walked in, we knew who Elaine was. We created her together." Louis-Dreyfus has since been in other hits, including HBO's "Veep."Hide Caption 14 of 26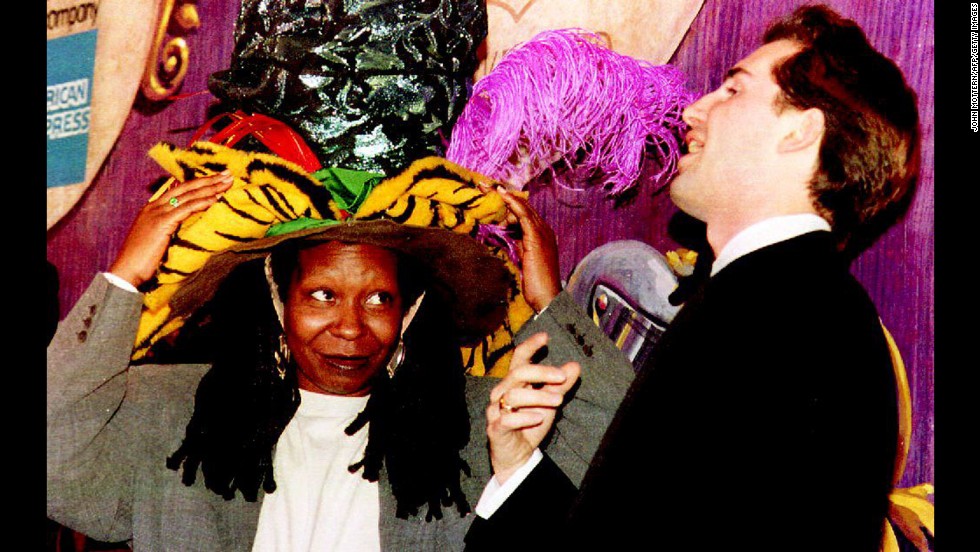 Photos: Groundbreaking women in American comedyWhoopi Goldberg – Native New Yorker Whoopi Goldberg got her start on the opposite coast. With her young daughter in tow, Goldberg headed for San Francisco in the '70s, where she joined an improv group and conducted an award-winning one-woman show. In the mid-'80s, Goldberg returned to New York, where she created the incisive Broadway production "The Spook Show." The beauty of Goldberg's humor about American life is in its insight, a quality she also brought to the screen in a number of acting roles. Not limited to comedy, Goldberg is a member of the prestigious EGOT club, meaning she's won an Emmy, a Grammy, an Oscar and a Tony.Hide Caption 15 of 26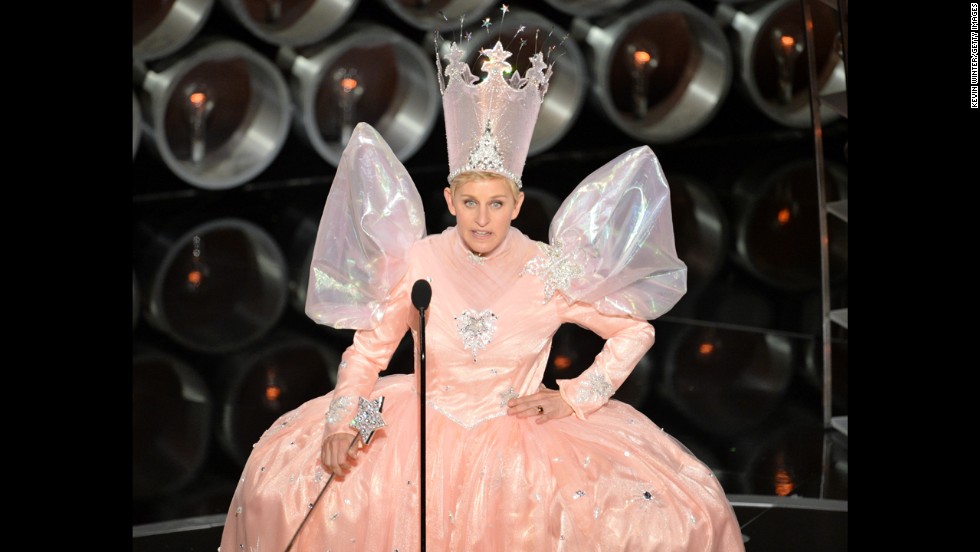 Photos: Groundbreaking women in American comedyEllen DeGeneres – Right from the beginning, Ellen DeGeneres had a way of taking the realities of life and filtering them through a snappy sense of humor. DeGeneres was bubbly and warm, and her brand of accessible comedy was a perfect fit for network television. It was there, while starring on her '90s sitcom "Ellen," that DeGeneres made a pioneering move: She became the first lead on a sitcom to come out as gay. Hide Caption 16 of 26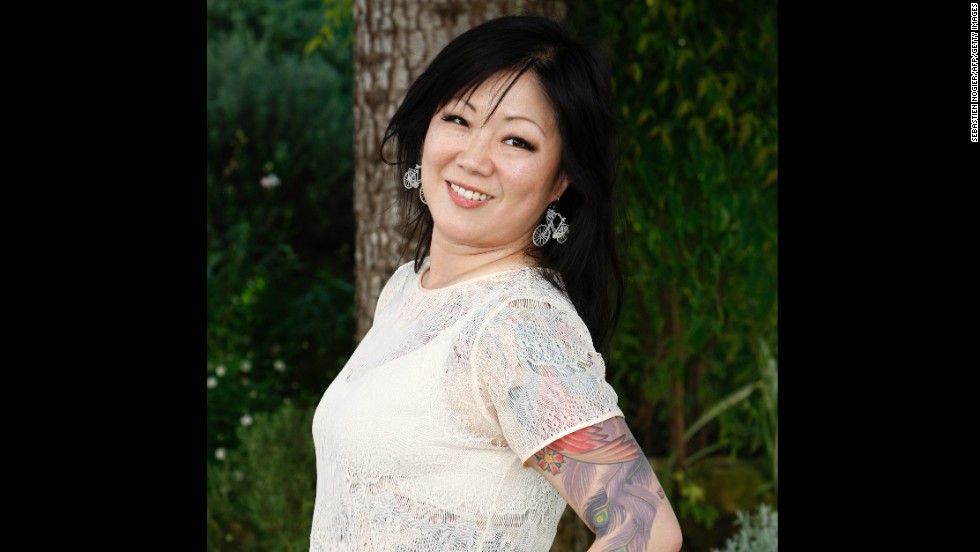 Photos: Groundbreaking women in American comedyMargaret Cho – Comedy has always been a tool for the politically frustrated and socially conscious, but few have wielded their humor like Margaret Cho. After a difficult childhood, Cho began performing as a stand-up comedian when she was just 16. By her 20s, her work had led to appearances on Arsenio Hall's late-night show and a sitcom of her own: ABC's short-lived "All-American Girl." That series didn't pan out, but the rough patch that followed only made Cho sharper and more insistent on keeping her perspective as a woman, and a Korean-American, intact. When she returned with the powerful one-woman show "I'm the One That I Want" in 1999, she'd established her voice as one of the most vital in the business, and she did it on her own terms. Hide Caption 17 of 26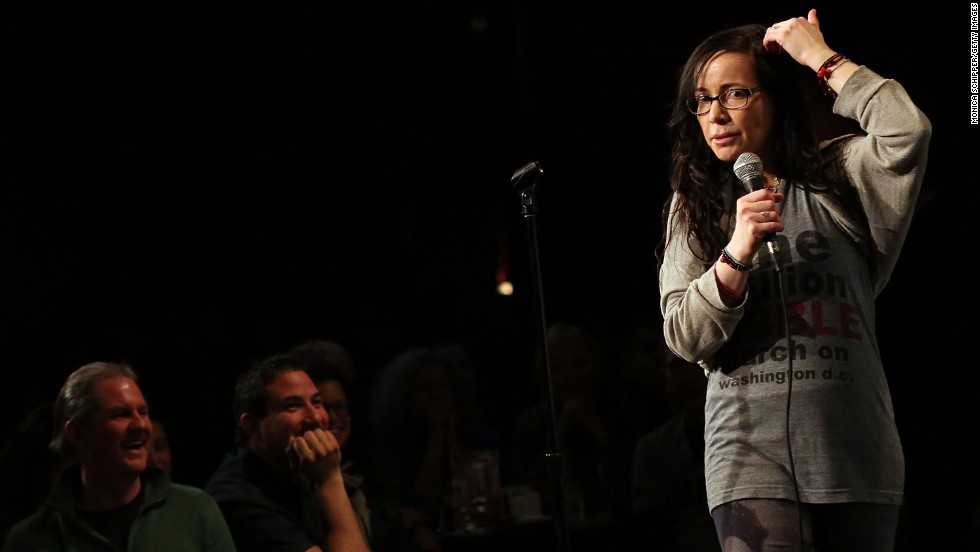 Photos: Groundbreaking women in American comedyJaneane Garofalo – For some of you, the '90s is nothing without the image of a brunette Janeane Garofalo in specs and Doc Martens, sardonically commenting on the culture of the day. Although Garofalo began her stand-up career in the late '80s, it felt like she was born to wryly carry us through the decade that followed. With credits that include "The Ben Stiller Show," "Reality Bites," "The Larry Sanders Show" and "Saturday Night Live," Garofalo's comedy helped define a generation. Hide Caption 18 of 26
Photos: Groundbreaking women in American comedyKathy Griffin – There are only three women who have won Grammy awards for solo comedy albums, and Kathy Griffin is one of them. (She's in great company; the other two are Whoopi Goldberg and Lily Tomlin.) From the stage to the screen, Griffin's voice has become one of the most recognizable of the past two decades. She has been adaptable in a changing industry, shifting from sitcom to reality TV with her award-winning "My Life on the D-List," and unapologetic about her sense of humor and her activism. Hide Caption 19 of 26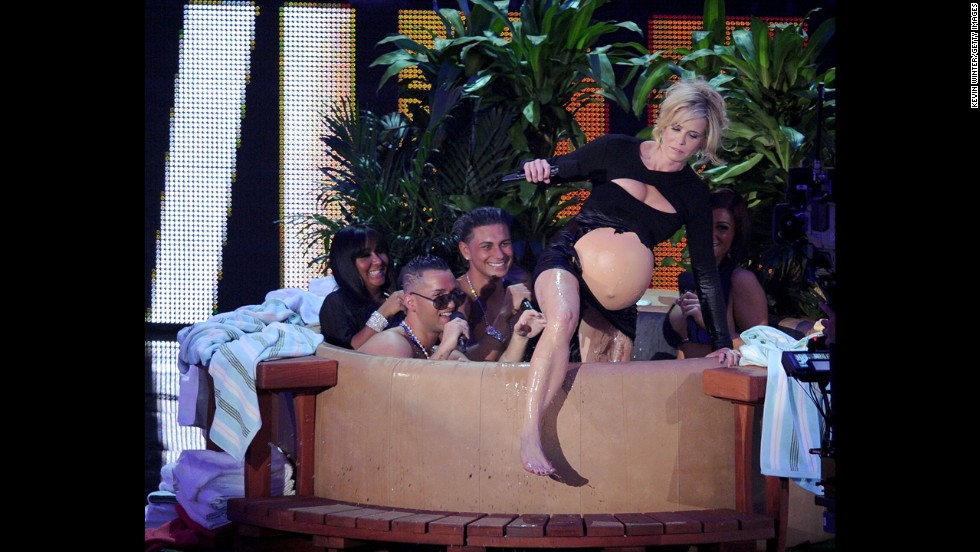 Photos: Groundbreaking women in American comedyChelsea Handler – Chelsea Handler may have wanted to be an actress when she was younger, but we can't imagine this outsized personality pretending to be anyone else. Raunchy, outspoken and completely unbothered by others' opinions, Handler started out in stand-up but soon became appointment viewing during the notoriously male-dominated late night TV bloc with E!'s "Chelsea Lately." These days you'll find Handler on Netflix with the series "Chelsea."Hide Caption 20 of 26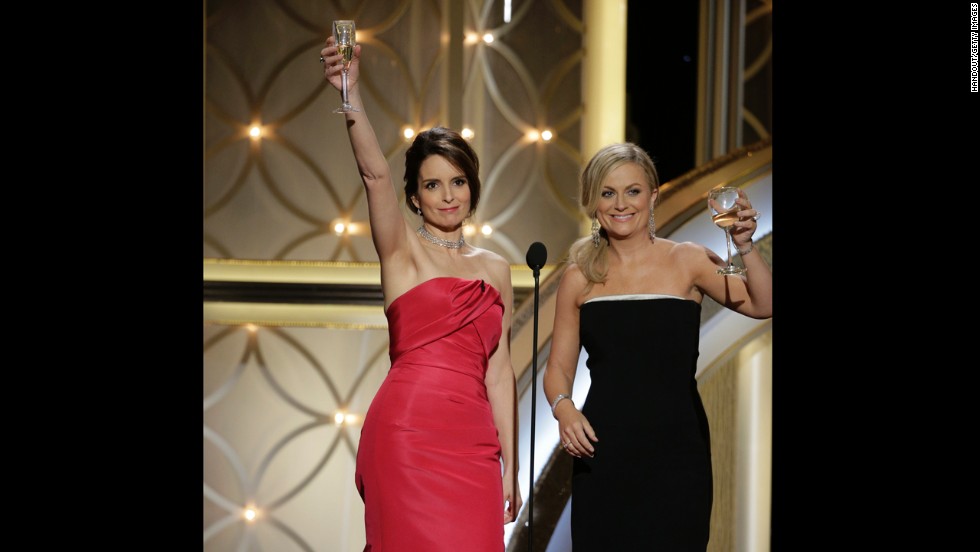 Photos: Groundbreaking women in American comedyTina Fey and Amy Poehler – Despite starting off with two incredibly funny women, "Saturday Night Live" has had its problems with cast diversity. But starting in the mid-'90s and leading right on up through the aughts, "SNL" was on fire. Thanks to creative minds like Tina Fey, left, and Amy Poehler, as well as Molly Shannon, Ana Gasteyer, Rachel Dratch, Maya Rudolph and Kristen Wiig, this was an era when "SNL" was not to be missed. You want to talk about groundbreaking? See the work that Fey and Poehler pulled off during the 2008 presidential campaign; those clips are going in the vault for future generations. Hide Caption 21 of 26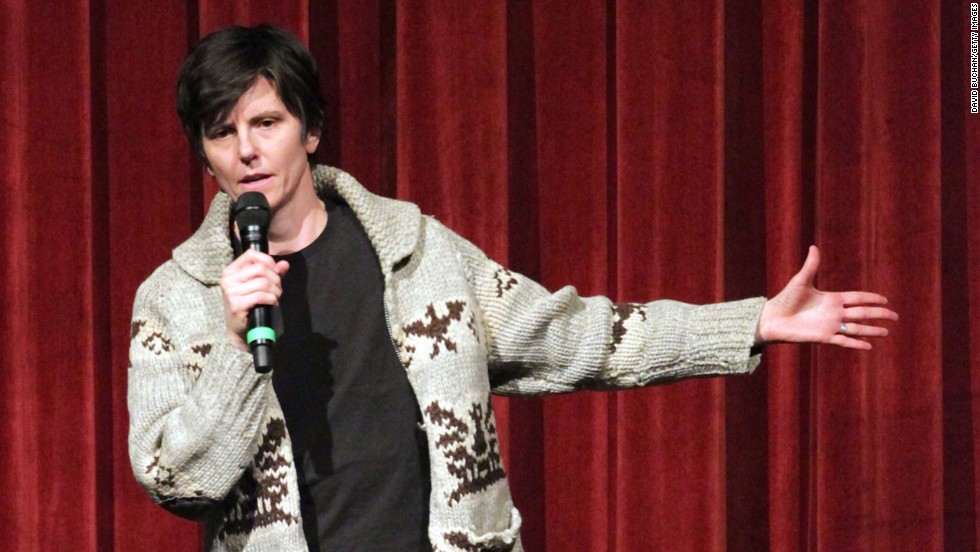 Photos: Groundbreaking women in American comedyTig Notaro – In August 2012, Tig Notaro did something that redefined what it means to be a woman in comedy. She took the stage at the Largo in Los Angeles for a stand-up set and opened with, "Good evening. Hello. I have cancer." Notaro had just been diagnosed with stage 2 cancer in both breasts, and, as she described to The New Yorker, "It felt so silly and irrelevant to think about … observational jokes … in light of what was going on with me." So instead, she turned her 30 minute set into a revolutionary performance on illness, pain and the human will — showing in the process that sometimes the best comedy isn't the kind that makes you laugh, but connects you with others. Hide Caption 22 of 26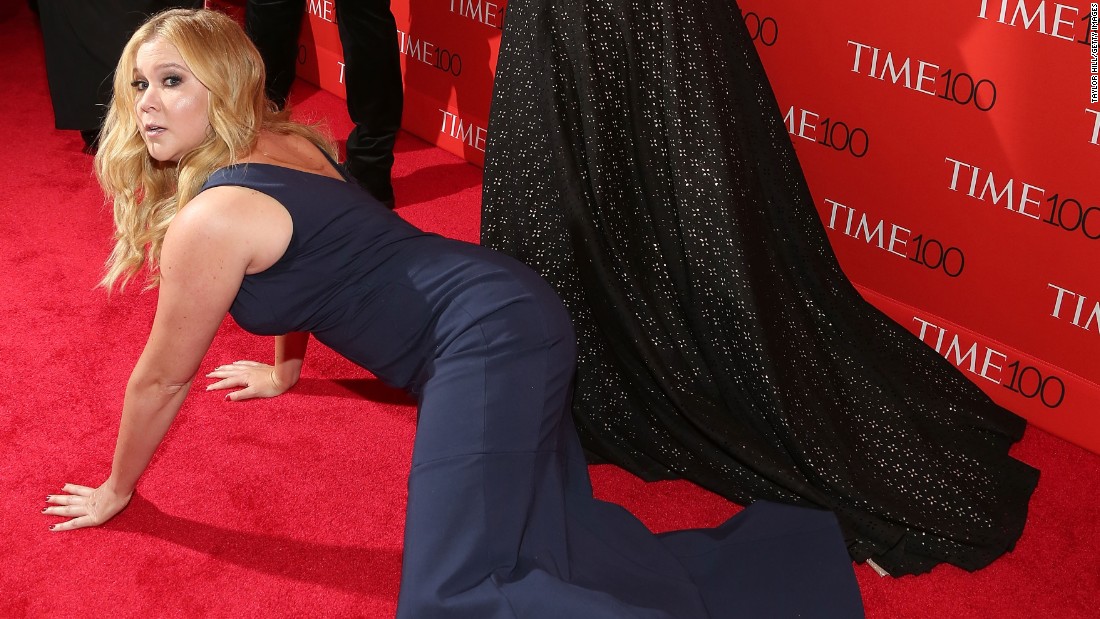 Photos: Groundbreaking women in American comedyAmy Schumer – Known for her smart, raunchy, no-holds-barred comedy, Amy Schumer is one of the newest reigning queens of American humor. After creating the popular Comedy Central series "Inside Amy Schumer," the blockbuster success "Trainwreck" and the best-seller "The Girl with the Lower Back Tattoo," in 2016 Schumer became the first woman to ever make Forbes' highest-paid comedians list. Hide Caption 23 of 26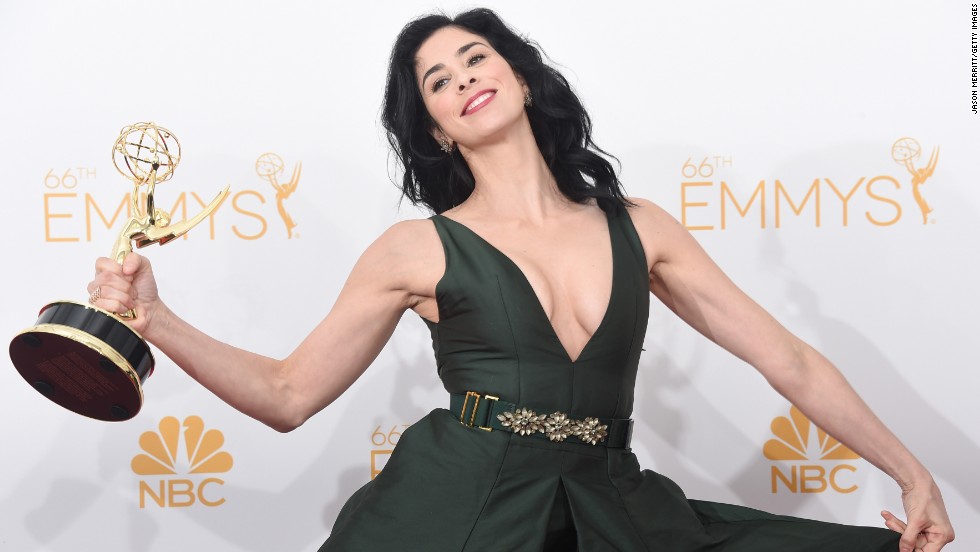 Photos: Groundbreaking women in American comedySarah Silverman – The only thing guaranteed when Sarah Silverman does stand-up is that something outlandish, and probably offensive, will come flying out of her mouth. Silverman honed her talent in the writers' room of "Saturday Night Live" in the early '90s before landing some on-camera work of her own. Roles in movies like "Bulworth" and "There's Something About Mary" helped increase her visibility, but it was her 2005 one-woman show, "Jesus Is Magic," that cemented her place as a force to be reckoned with. Hide Caption 24 of 26
Photos: Groundbreaking women in American comedyLena Dunham – If you're a casual observer of culture, you may mistake Lena Dunham as just the "Girls" star who seems to frequently — and controversially — find herself apologizing for verbal misfires. But Dunham's daring approach to authenticity is exactly what makes her groundbreaking. Her commitment to honest, unflinching truth and the humor that can be found there has most readily been seen in "Girls," the HBO series that Dunham created, co-produced and starred in that's ending its run this year. "Lena's unique lack of vanity or shame allows us to consider that we may also be able to accept and express ourselves fully," actress Claire Danes wrote of Dunham in Time magazine. "This is not only impressive, it's important."Hide Caption 25 of 26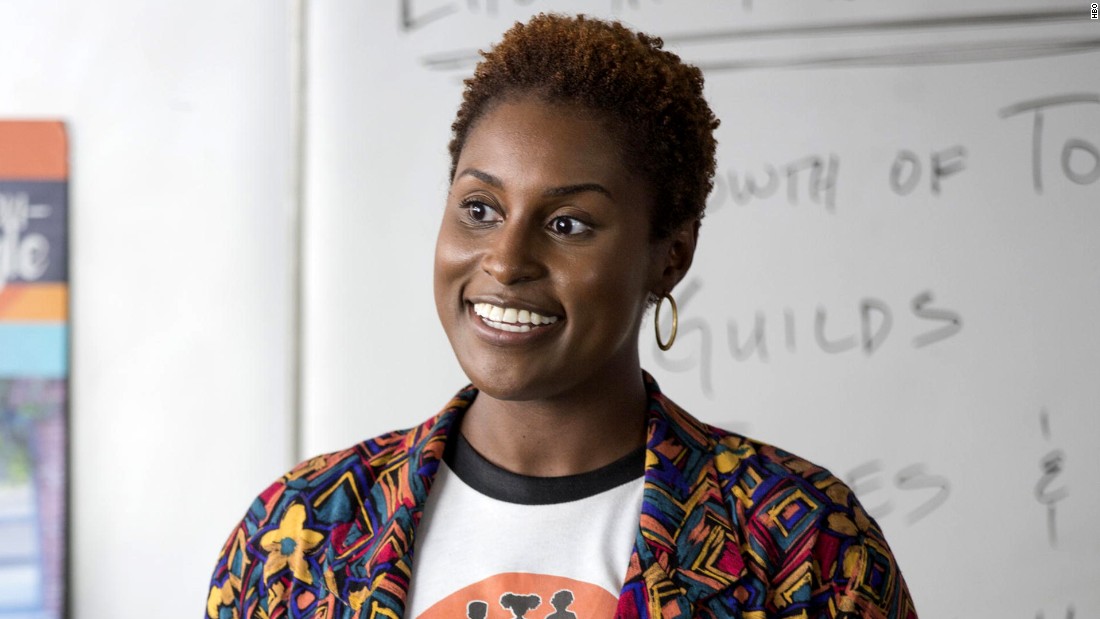 Photos: Groundbreaking women in American comedyIssa Rae – Comedy is the calling card of the unconventional, and few have broken the mold like rising comedic talent Issa Rae. The 32-year-old artist got her start by bringing to the forefront an underrepresented character in comedy: the "Awkward Black Girl," whose "Misadventures" Rae chronicled in web series before she developed the lauded HBO comedy "Insecure." With her Web series, new TV show, and memoir, New York Magazine observed, Rae has offered a sort of "mission statement: to depict black women as imperfect subjects, worthy of fascination, with precise, observational humor."Hide Caption 26 of 26



















Other Facts"The Carol Burnett Show" and subsequent reunions and specials have earned a total of 77 Emmy Award nominations, winning 25 times.She has earned 23 Emmy Award nominations and won six Emmy Awards, plus one honorary award.She has received three Grammy nominations and has won one.She has been nominated for two Tony Awards and was a recipient of a 1969 Special Award (along with Leonard Bernstein and Rex Harrison).Both her parents were alcoholics, and after their marriage ended Burnett was raised by her maternal grandmother, Mabel Eudora White.Burnett's signature tug of her ear at the close of each episode of "The Carol Burnett Show" was her way of saying hello to her grandmother.Timeline1958-1967 – Is a regular on "The Garry Moore Show," where she earns her first Emmy Award (Outstanding Performance in a Variety or Musical Program) in 1962.May 11, 1959-July 2, 1960 – First Broadway play, the musical "Once Upon a Mattress." Her work earns her a Best Actress Tony nomination.1963 – Wins an Emmy Award for Outstanding Performance in a Variety or Musical Program for "Julie and Carol at Carnegie Hall." The show is co-hosted by Julie Andrews.1967-1978 – "The Carol Burnett Show" airs.1969 – Receives a Special Tony Award for contributions to the theater (with Leonard Bernstein and Rex Harrison).1972 – Wins an Emmy Award for Outstanding Variety Series – Musical for "The Carol Burnett Show," along with Executive Producer Joe Hamilton and Producer Arnie Rosen.1974 – Wins an Emmy Award for Outstanding Music-Variety Series for "The Carol Burnett Show," along with Executive Producer Joe Hamilton and Producer Ed Simmons. 1975 – Wins an Emmy Award for Outstanding Comedy-Variety or Music Series for "The Carol Burnett Show," along with Executive Producer Joe Hamilton and Producer Ed Simmons. 1983-2011 – Recurring role on the television show "All My Children."1985 – Is inducted into the Television Hall of Fame.November 1986 – "One More Time," a memoir that began as a letter to her daughters, is released.1996-1999 – Recurring role on the television show "Mad About You."1997 – Wins an Emmy Award for Outstanding Guest Actress in a Comedy Series for "Mad About You."October 2002-January 2003 – "Hollywood Arms," a play co-written with her daughter Carrie and based on Burnett's book, "One More Time," runs on Broadway for 78 performances.December 5, 2002 – Her oldest child, Carrie, 38, dies from lung cancer.2003 – Is a Kennedy Center Honoree.2005 – Is awarded the Presidential Medal of Freedom by President George W. Bush.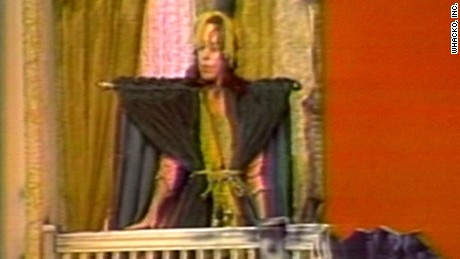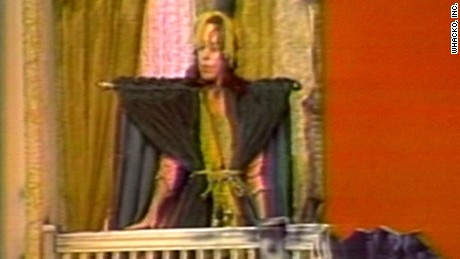 JUST WATCHEDCarol Burnett on her most iconic sketch (2003)ReplayMore Videos …MUST WATCH
Carol Burnett on her most iconic sketch (2003) 01:18March 2010 – Her autobiography, "This Time Together: Laughter and Reflection," is released.April 2013 – Her book chronicling life, death and her relationship with daughter Carrie Hamilton, "Carrie and Me: A Mother-Daughter Love Story" is released.October 20, 2013 – Burnett is honored with the Mark Twain Prize for American Humor.January 30, 2016 – Receives the Screen Actors Guild Life Achievement Award.February 12, 2017 – Wins a Grammy Award for Best Spoken Word Album, for "In Such Good Company: Eleven Years of Laughter, Mayhem and Fun in the Sandbox."May 4, 2018 – "A Little Help with Carol Burnett" premieres on Netflix. January 6, 2019 – She is honored with The Carol Burnett Award at the Golden Globes. The accolade was created in her honor and will be awarded annually to someone who "has made outstanding contributions to television on or off the screen."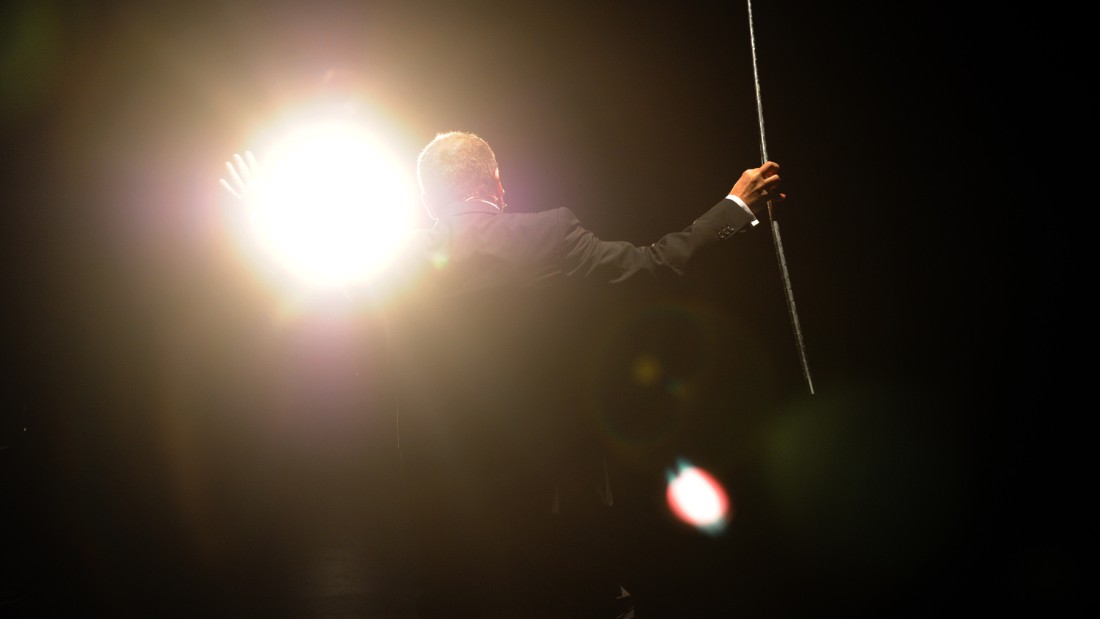 Photos: 50 people and teams who changed American comedyAmerican comedy is as broad and varied as the human capacity for humor — which means there's usually a comedian out there for everyone. But there are some comics — and comedy teams — who've been so influential that they changed what we talk about when we talk about American comedy. Here are 50 of them:Hide Caption 1 of 50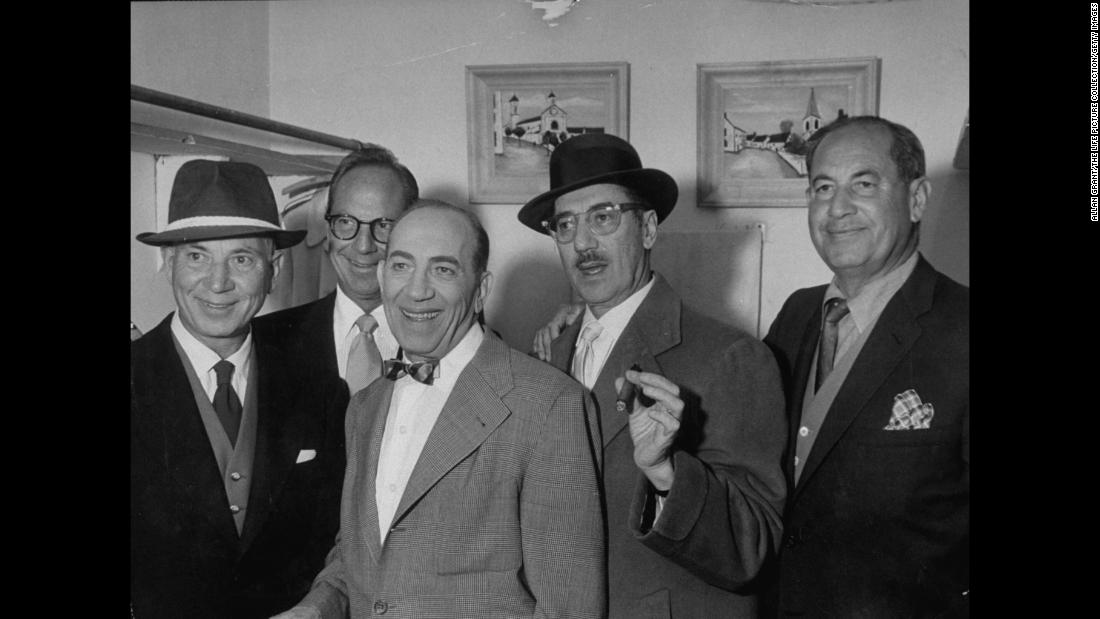 Photos: 50 people and teams who changed American comedyThe Marx Brothers – After enjoying success in the 1930s and '40s, the Marx brothers experienced a revival among college-aged audiences in the 1960s because of their characters' irreverence and lack of respect for authority. Their chemistry as a comedy team was second to none. From left to right, Harpo Marx, Zeppo Marx, Chico Marx, Groucho Marx, and Gummo Marx.Hide Caption 2 of 50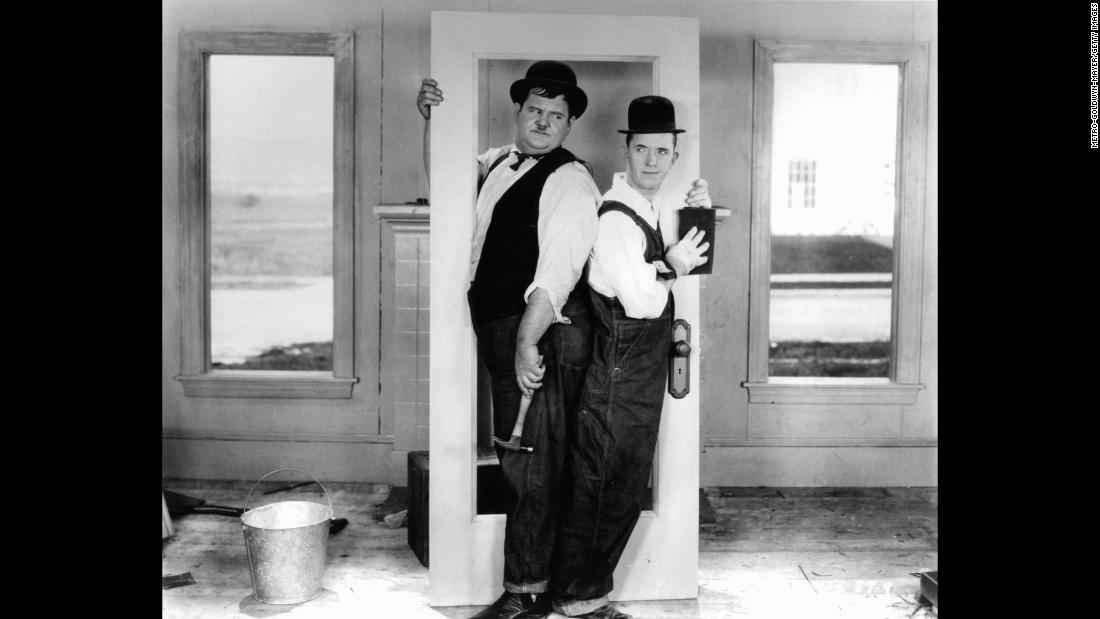 Photos: 50 people and teams who changed American comedyLaurel and Hardy – Stan Laurel, right, and Oliver Hardy, left, successfully moved from the silent films of the 1920s to movies with sound in the '30s because their comedy style was so visual. "We're not talking comedians," Laurel recalled during a 1957 interview. "We only said enough to motivate what we were doing." "The moment Laurel and Hardy came together to work as a team was a gift from the comedy gods," said filmmaker Robert Weide. Hide Caption 3 of 50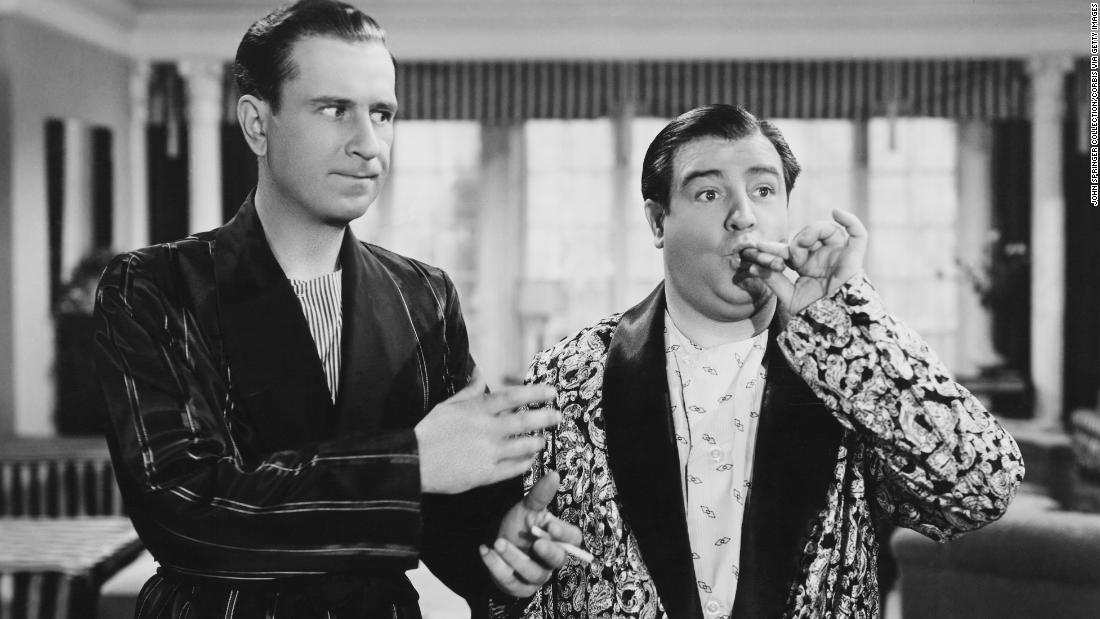 Photos: 50 people and teams who changed American comedyAbbott and Costello – The popularity of Bud Abbott, left, and Lou Costello, right, propelled them from 1930s burlesque theaters to a national radio show in the '40s, to the movies and TV. Abbott and Costello may be most known by their famous "Who's on first?" routine — which became a staple of their act. Hide Caption 4 of 50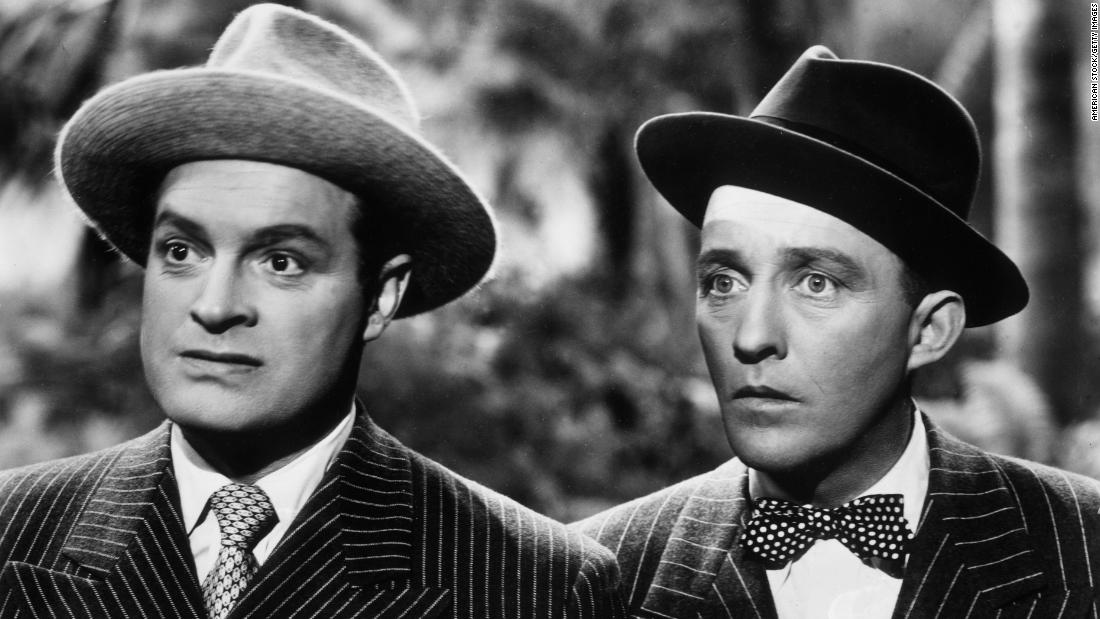 Photos: 50 people and teams who changed American comedyHope and Crosby – Already successful as solo performers — when Bob Hope, left, and Bing Crosby, right, teamed up as a duo they won fans by pretending to be rivals out to get each other. The pairing led to a string of "road" movies beginning in the 1940s with titles like "Road to Morocco." The road movies helped define the "buddy comedy" film genre. Hope and Crosby often would speak directly to the camera — aka — "breaking the fourth wall." "When you break the fourth wall, you're basically inviting the audience in," said comedian W. Kamau Bell. "It's like these people aren't performing for you, you're hanging out with them." Hide Caption 5 of 50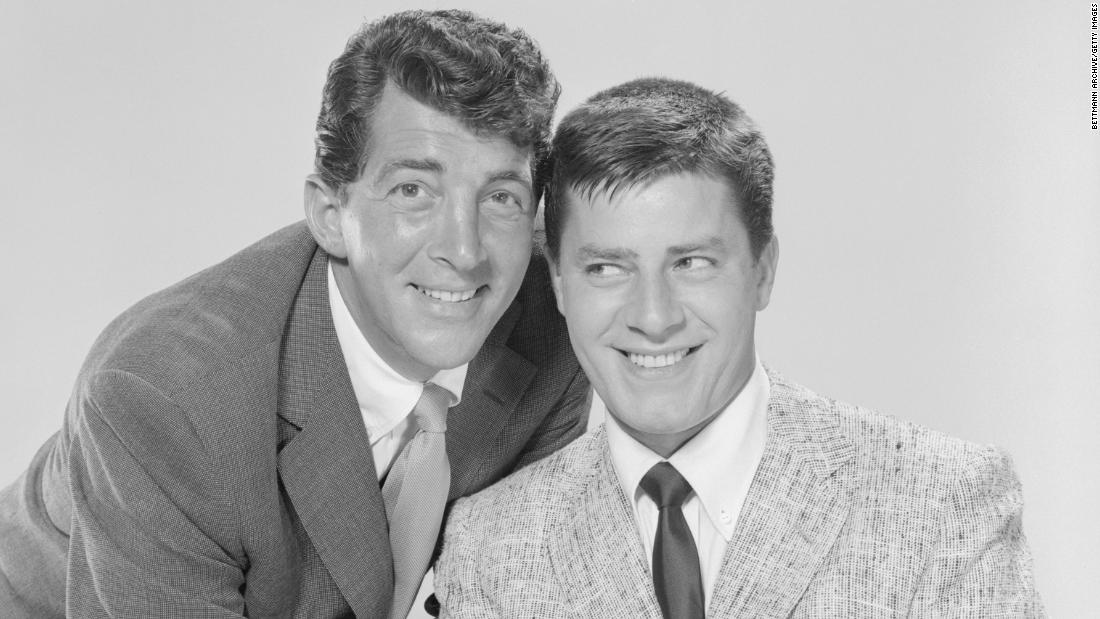 Photos: 50 people and teams who changed American comedyMartin and Lewis – "There's never been an act as convulsive, unpredictable and frighteningly funny as Dean Martin and Jerry Lewis," said film critic and historian Leonard Maltin. "You didn't know what they were going to do next." The duo gained fame in the 1940s and parted ways in the 1950s. "Egos get pulled into this kind of a thing," Lewis said in 1965. "We loved one another … we just didn't like working together anymore."Hide Caption 6 of 50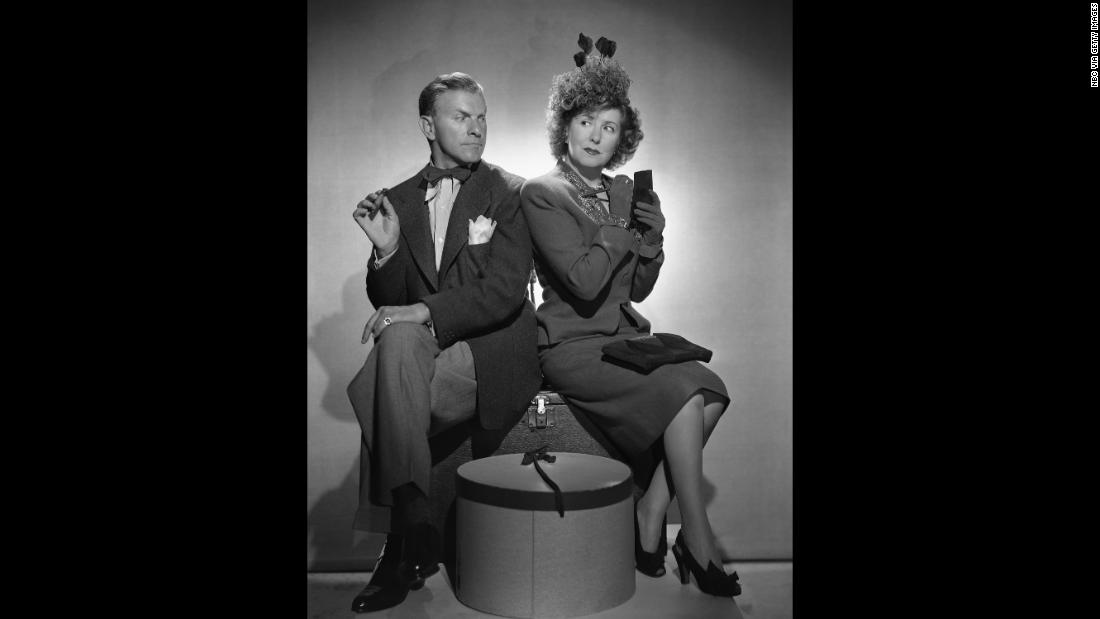 Photos: 50 people and teams who changed American comedyBurns and Allen – Husband-and-wife comedy duo George Burns and Gracie Allen rocketed to success on radio, and later, TV. After Allen's death in the 1960s, Burns — with his trademark cigar — continued performing as a solo act. He performed in movies and on TV well into his golden years — making his final film appearance in 1994. Burns died two years later, at age 100. Hide Caption 7 of 50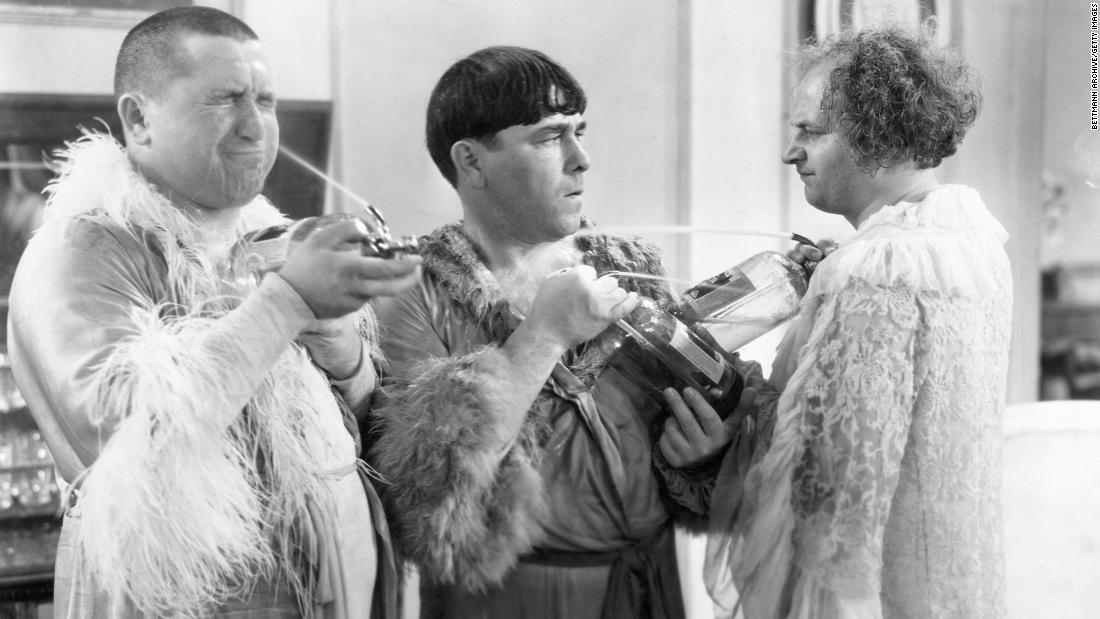 Photos: 50 people and teams who changed American comedyThe Three Stooges – To say the Three Stooges comedy trio specialized in physical horseplay is an understatement. During their films of the 1930s, '40s and '50s, Curly Howard, left, his brother Moe Howard, center, and Larry Fine, right, artfully slapped themselves silly to make audiences laugh. Another Howard brother, Shemp, replaced Curly Howard after his death. Two other comics also spent time in the Stooges: Joe Besser and Curly Joe DeRita. Hide Caption 8 of 50
Photos: 50 people and teams who changed American comedyJean Carroll – Jean Carroll broke the mold for women in comedy when she emerged in the 1940s. Women were expected to appear on the comedy stage with a male counterpart in those days, if they appeared at all. But Carroll didn't play by those rules: She not only went solo, mostly performing material that she wrote herself, but also made spousal jokes — typical fodder for male comics — her own. "The thing that attracted me to my husband was his pride," she quipped in one subversive joke. "I'll never forget the first time I saw him, standing up on a hill, his hair blowing in the breeze — and he too proud to run and get it."Hide Caption 9 of 50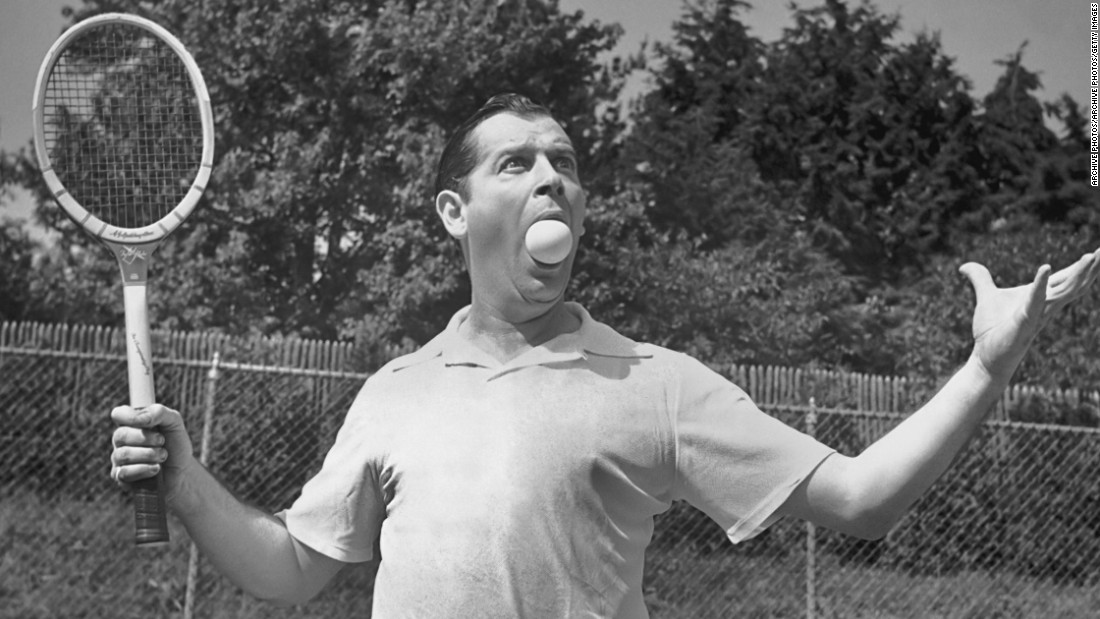 Photos: 50 people and teams who changed American comedyMilton Berle – After sharpening his slapstick skills in vaudeville and radio, comedy heavyweight Milton Berle was more than ready to take over TV when the medium became popular in the late 1940s. His first show, "The Texaco Star Theatre," was a variety comedy show that was so popular, it's been credited with driving skyrocketing sales of television sets. It was the start of a very long love affair between comedy and TV.Hide Caption 10 of 50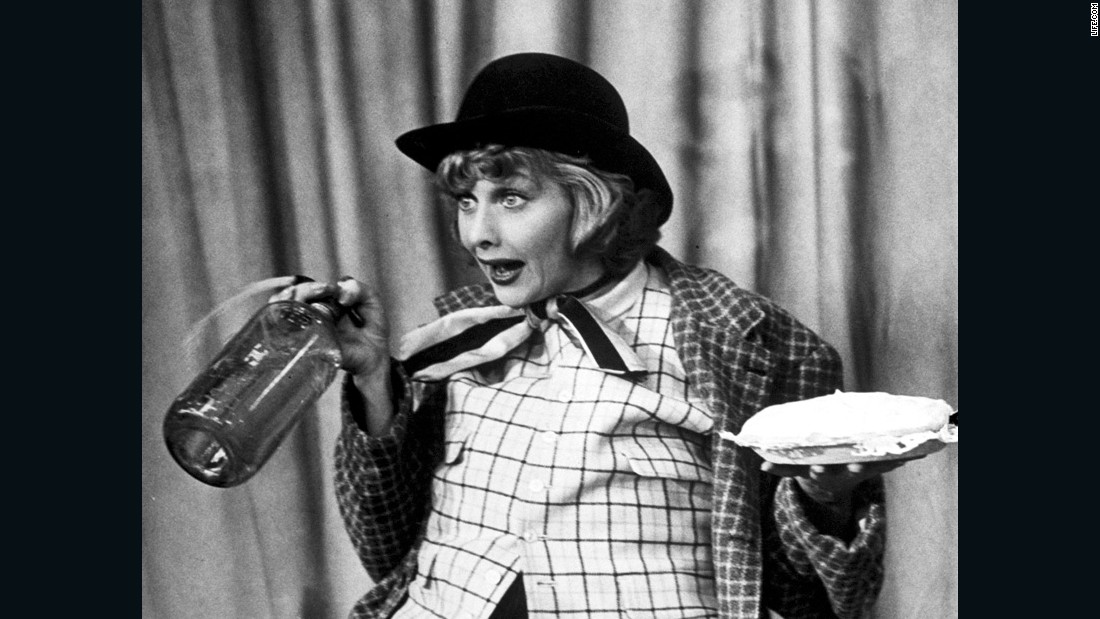 Photos: 50 people and teams who changed American comedyLucille Ball – The first woman to run a production company. The first woman to star in an interracial relationship on TV. One of the first women to show her real pregnancy on TV. Lucille Ball's dynamite influence both on screen and behind the scenes of comedy television reshaped the genre for decades to come, particularly for women. Hide Caption 11 of 50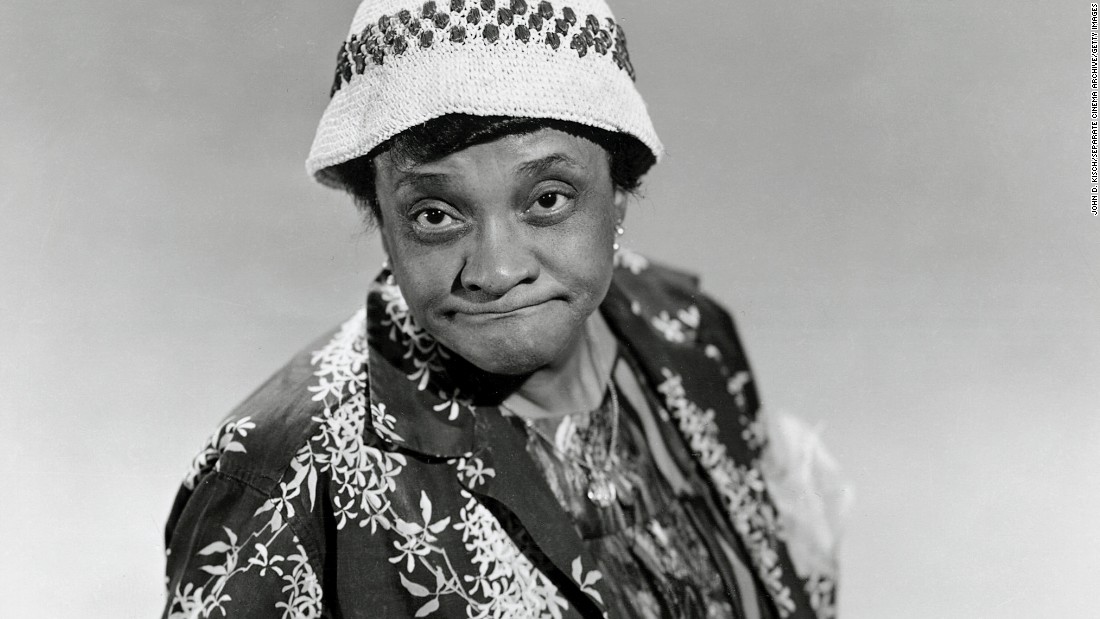 Photos: 50 people and teams who changed American comedyMoms Mabley – Moms Mabley was known to black audiences for decades before she was "discovered" by mainstream audiences in the 1960s, and through it all the quality and cleverness of her comedy never changed. Relying on a grandmotherly persona, Mabley — credited as the first female stand-up comedian — could be as raunchy as her younger, male counterparts, but with a slyness that proved her comic genius. Hide Caption 12 of 50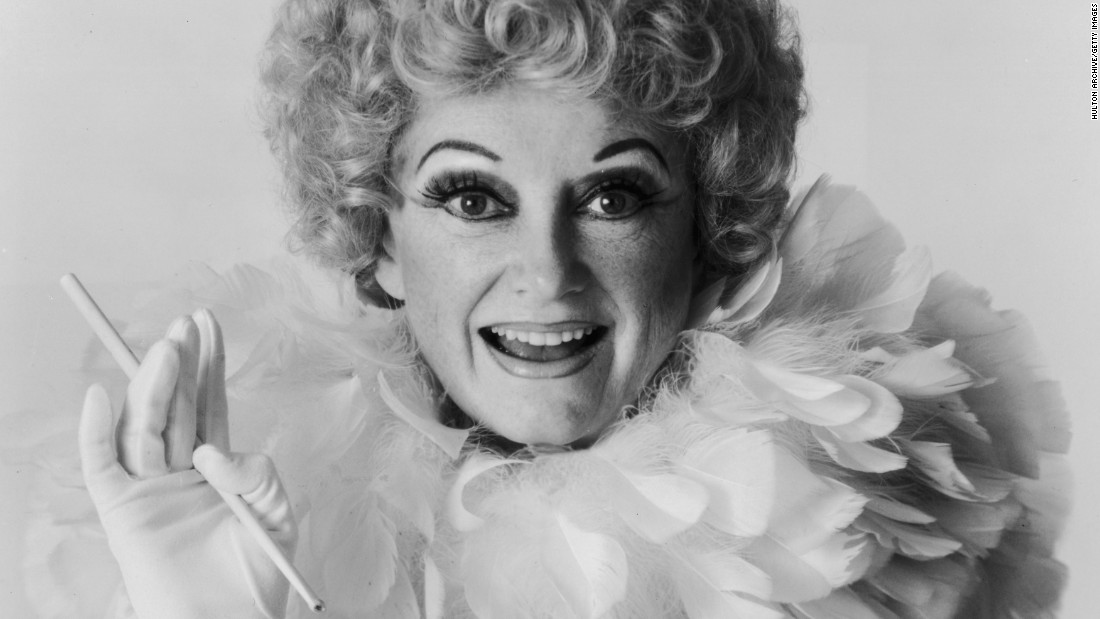 Photos: 50 people and teams who changed American comedyPhyllis Diller – The grand dame of self-deprecating stand-up comedy, Phyllis Diller inspired legions of future comedians upon her debut in the 1950s, and forever changed the industry for the funny women who followed her. "She paved the way for everybody," Diller's talent agent said at the time of her death in 2012. Joan Rivers agreed, writing in a tribute that "the only tragedy is that Phyllis Diller was the last from an era that insisted a woman had to look funny in order to be funny. If she had started today, Phyllis could have stood there in Dior and Harry Winston and become the major star that she was."Hide Caption 13 of 50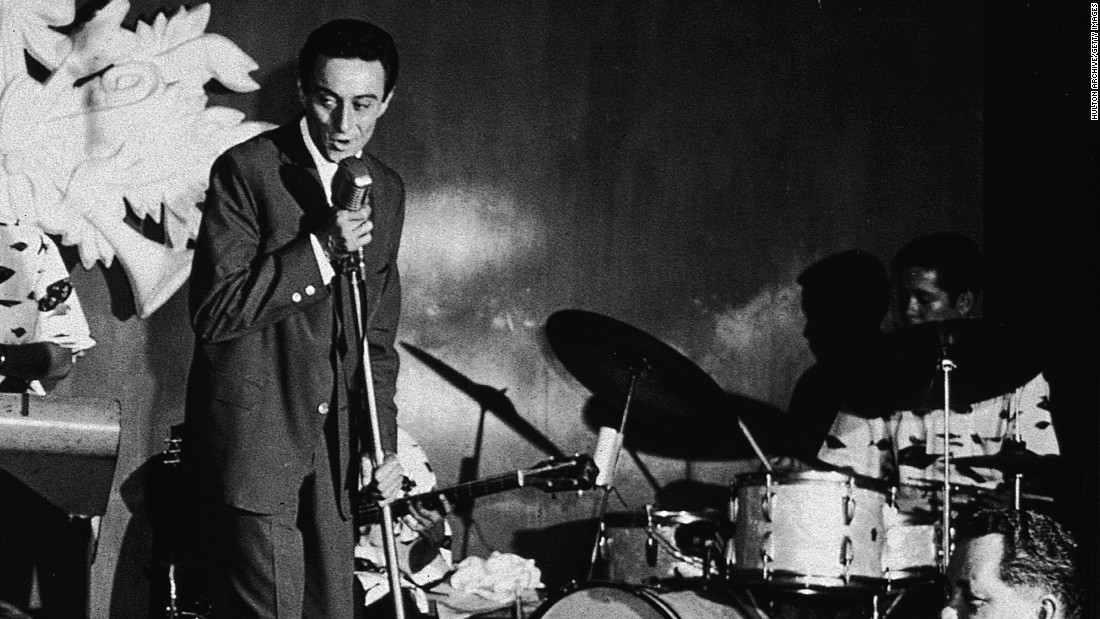 Photos: 50 people and teams who changed American comedyLenny Bruce – Religion, sexuality, race, politics — good luck finding a subject that Lenny Bruce wasn't comfortable joking about. Bruce kicked open doors for post-1950s comedians by working blue with just about every sensitive subject possible, at one point even getting arrested on obscenity charges and put on trial. But without Bruce, we likely wouldn't have other comic revolutionaries like George Carlin and Richard Pryor, and we'd be culturally poorer for it. Hide Caption 14 of 50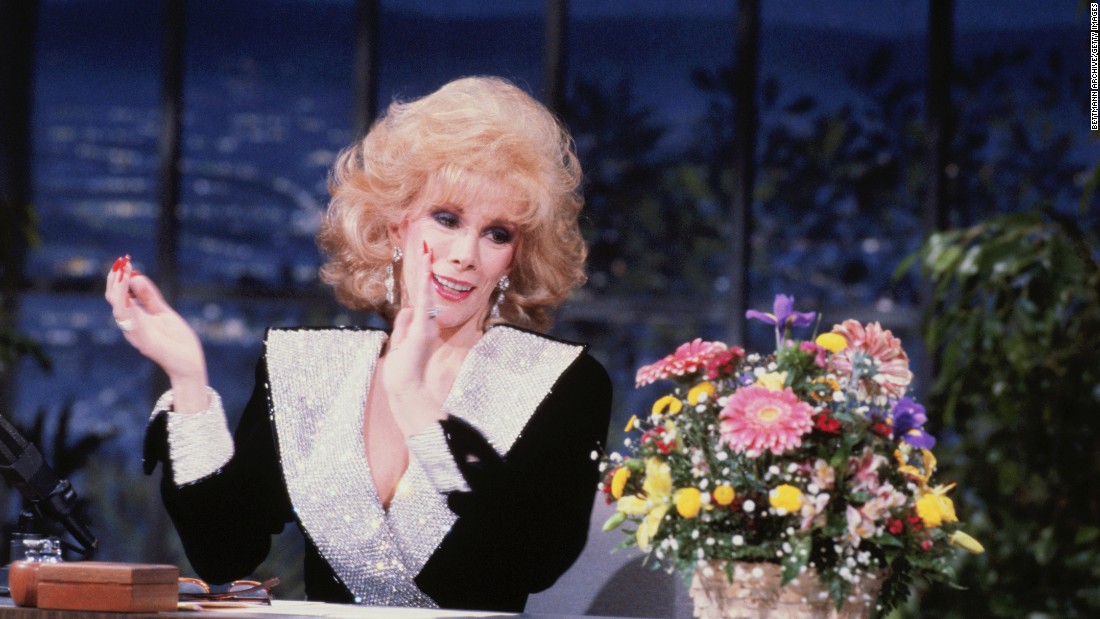 Photos: 50 people and teams who changed American comedyJoan Rivers – Joan Rivers was a comedy pioneer with her insistence on talking about life as a young woman with an unprecedented honesty. Her rat-a-tat joke-telling and unabashed discussion of single life, sex and womanhood paved the way for her to become the first woman to host her own late night talk show. Hide Caption 15 of 50
Photos: 50 people and teams who changed American comedyRichard Pryor – It's an eternal debate among comedy fans: Has there ever been a stand-up comedian better than Richard Pryor? Could there ever be? With his unfiltered comedic tales, unmistakable delivery, and incisive observations on race, class and American culture, Pryor challenged comedians to step up their storytelling, and challenged Americans to think in new ways. Hide Caption 16 of 50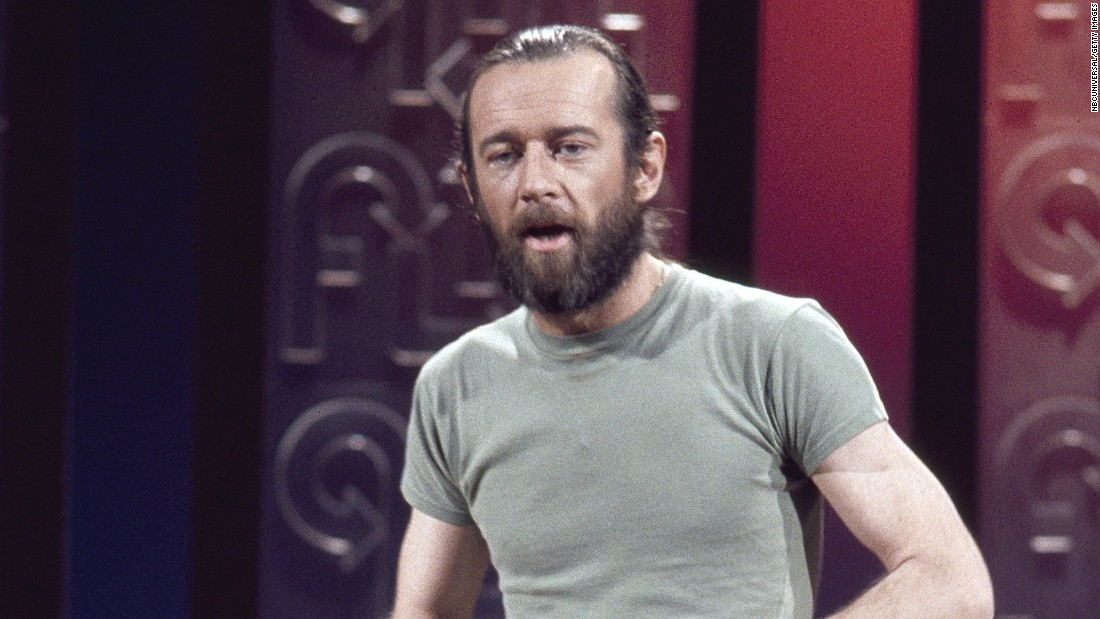 Photos: 50 people and teams who changed American comedyGeorge Carlin – George Carlin went from performing as a mild-mannered stand-up comic to a shaggy-haired, bearded social critic who also happened to be damn funny. It was Carlin, of course, who gave us the "seven dirty words you can never say on television," and whose obscenity-filled comedy prompted the Supreme Court to allow broadcasters to censor offensive material. Hide Caption 17 of 50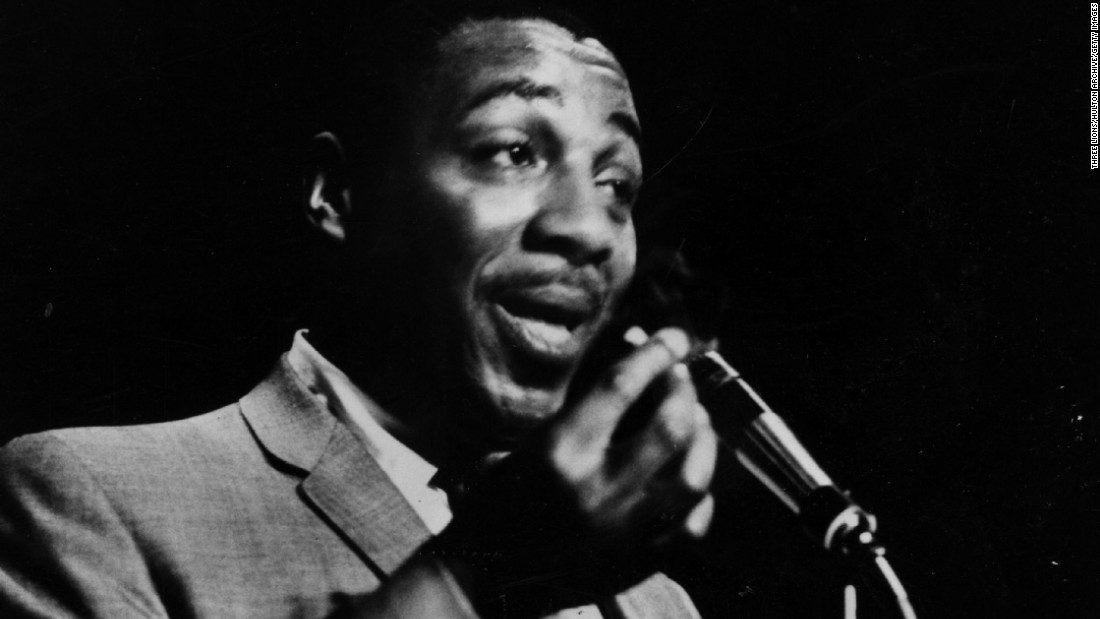 Photos: 50 people and teams who changed American comedyDick Gregory – If you want to take a master class in using comedy as a powerful form of social critique, pay close attention to Dick Gregory. During the civil rights movement and beyond, Gregory used his skills to tear apart racism in America with expert punchlines. Hide Caption 18 of 50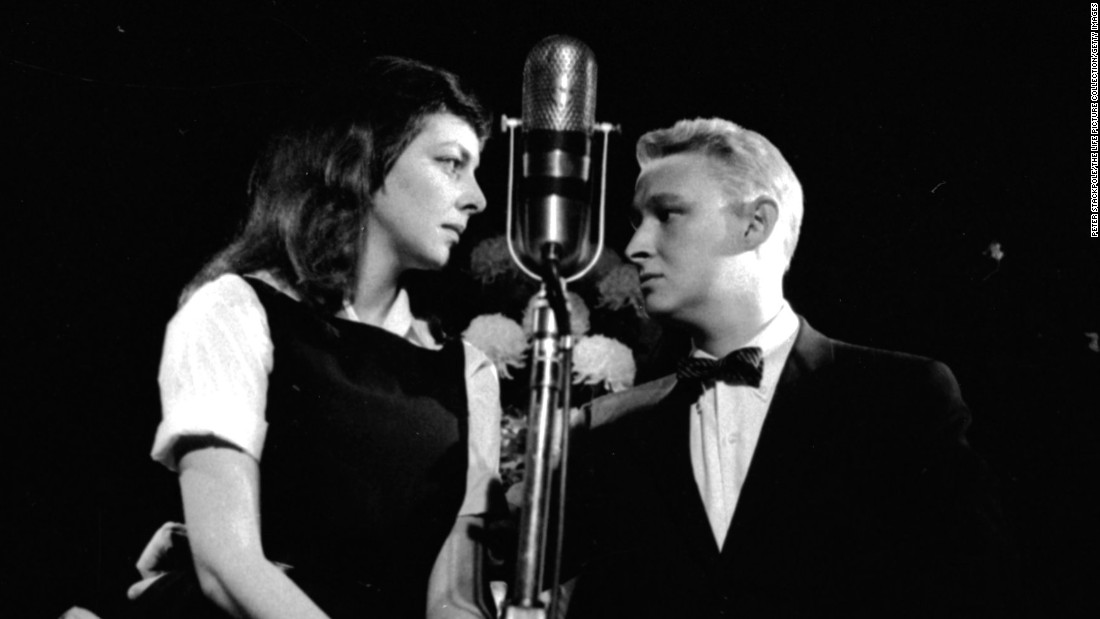 Photos: 50 people and teams who changed American comedyElaine May and Mike Nichols – These two are probably your favorite comedian's favorite comedians. In the 1950s, the improv duo Mike Nichols and Elaine May succeeded on the strength of their incredible improv and sketch comedy skills, the likes of which comedy hadn't seen before. Smart and snappy, theirs is a satire that still resonates today. Hide Caption 19 of 50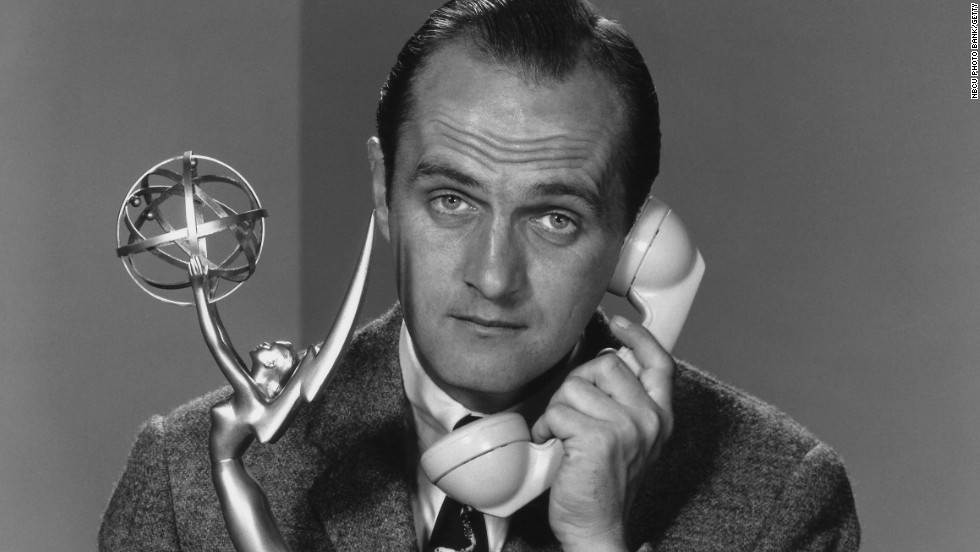 Photos: 50 people and teams who changed American comedyBob Newhart – "All comedians are, in a way, anarchists," Bob Newhart once said. "Our job is to make fun of the existing world." And that Newhart did, with his memorable stammer and ability to leave an audience in hysterics with his one-sided phone conversations. Hide Caption 20 of 50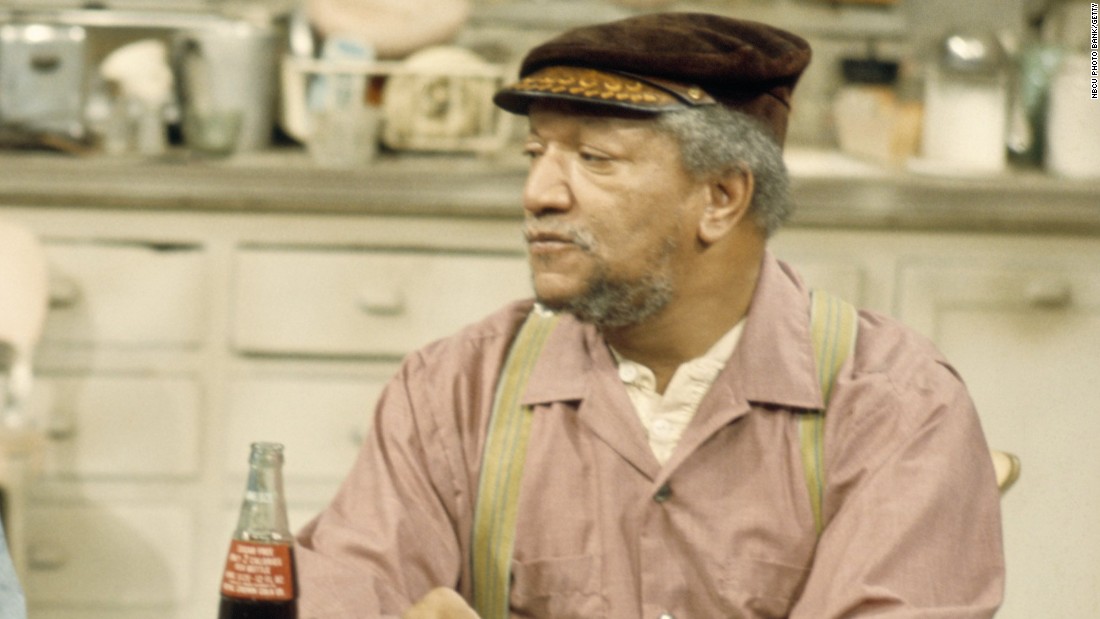 Photos: 50 people and teams who changed American comedyRedd Foxx – Long before Redd Foxx was known as the elder Sanford on the '70s comedy "Sanford and Son," he was making audiences cackle with his bawdy sense of humor in stand-up routines. These sets were recorded as lucrative "party records," and helped pave the way for the boom in comedy albums to come. Hide Caption 21 of 50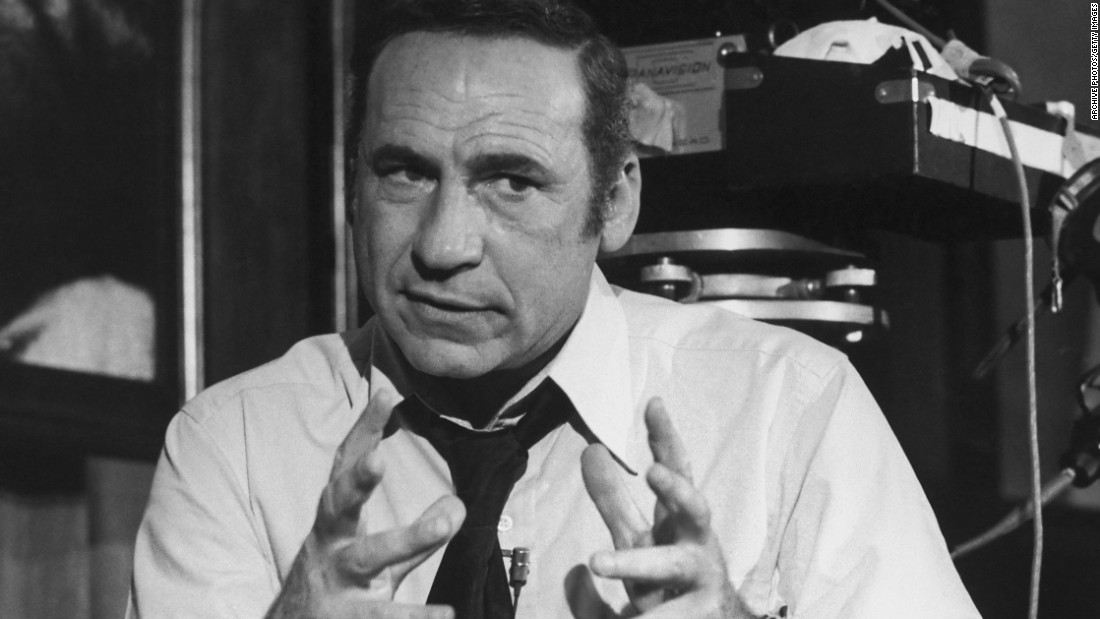 Photos: 50 people and teams who changed American comedyMel Brooks – With "Blazing Saddles," "Young Frankenstein" and "The Producers" all in his repertoire, Mel Brooks is likely behind at least one of your favorite comedy classics. The legendary actor and filmmaker honed his skills on the '50s sketch program "Your Show of Shows" before taking over comedy cinema in the '70s as director of some of the genre's greatest productions. Hide Caption 22 of 50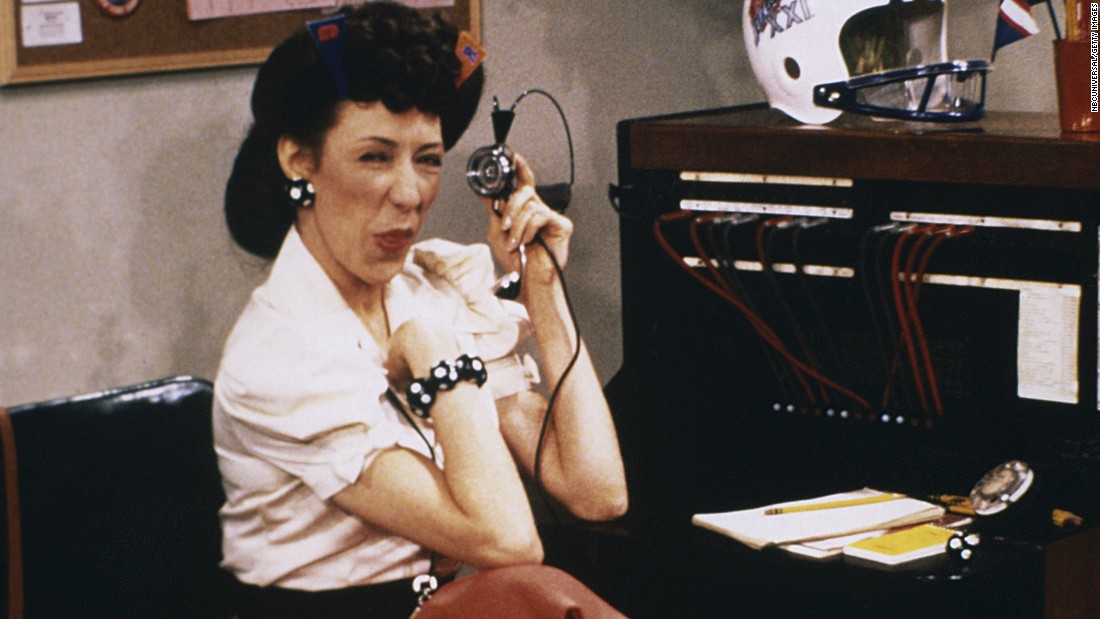 Photos: 50 people and teams who changed American comedyLily Tomlin – "Simply put, there was and is nobody else like her" the New York Post wrote in 2015, six decades into Lily Tomlin's celebrated career. Anyone who's seen Tomlin's incredible ability to transform into just about any comedic character, from the nosy telephone operator Ernestine to the mischievous 5-year-old Edith Ann, would agree. Hide Caption 23 of 50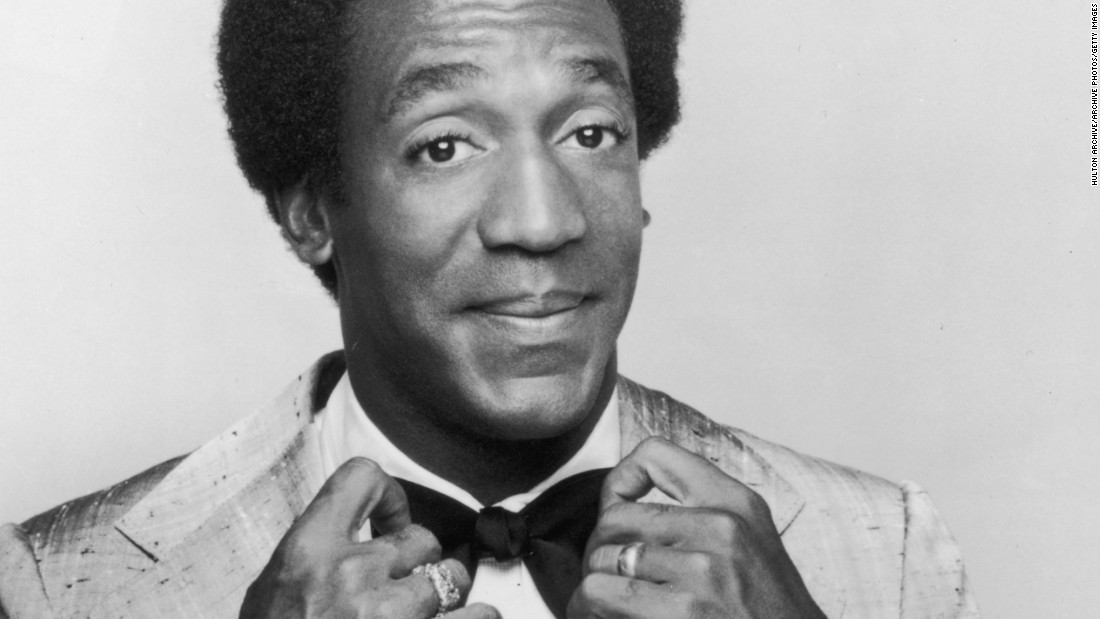 Photos: 50 people and teams who changed American comedyBill Cosby – The sexual assault conviction against Bill Cosby this year has, for many, overshadowed his long-standing comedy career. Starting in the 1960s, Cosby brought a new perspective to stand-up that was distinct in both its insight and its style, as witnessed on the celebrated comedy album "To Russell, My Brother, Whom I Slept With." From the stage Cosby moved on to film and TV, where he created the groundbreaking comedy series about a middle-class African-American family, "The Cosby Show."Hide Caption 24 of 50
Photos: 50 people and teams who changed American comedyThe Smothers Brothers – Tom Smothers (left) and Dick Smothers, right, gained popularity as a standup comedy duo during the 1950s. By the end of the turbulent 1960s, they were hosting a weekly comedy TV show that poked fun at Washington and the controversial politics of the day. The Emmy-winning "Smothers Brothers Comedy Hour" often found itself the target of censors at the CBS network. Conflict between the show and CBS led to its cancellation in 1969. Hide Caption 25 of 50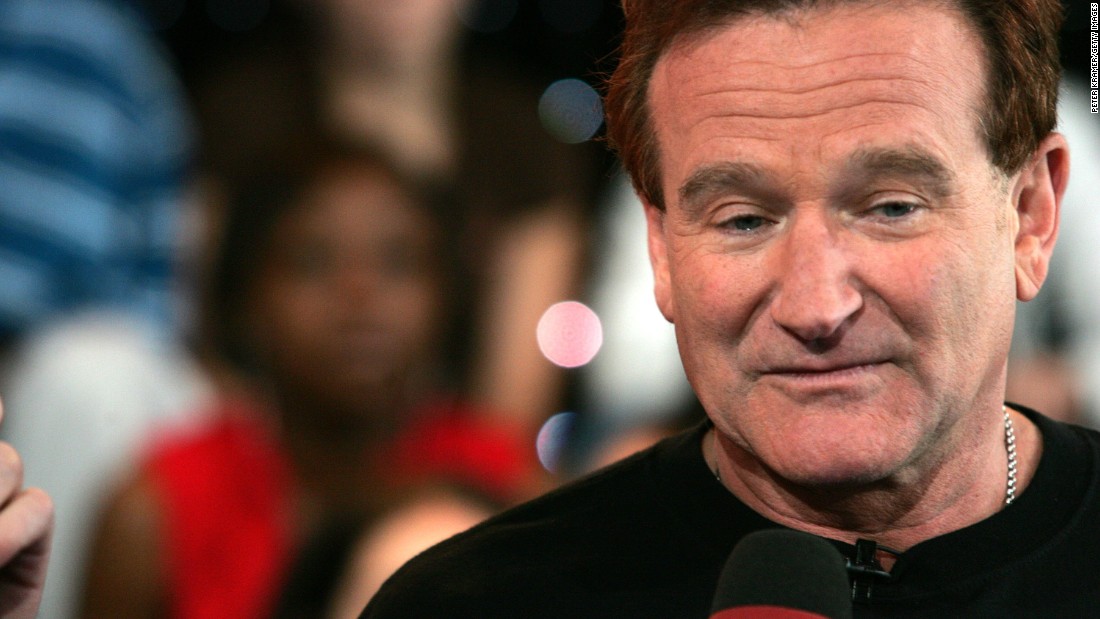 Photos: 50 people and teams who changed American comedyRobin Williams – The world mourned in 2014 when singular talent Robin Williams committed suicide at the age of 63. The genius of Williams' comedy was in its incredible versatility, timelessness and cross-generational appeal. Comics as disparate as Jimmy Fallon and Louis C.K. all carry hallmarks of Williams' influence. Hide Caption 26 of 50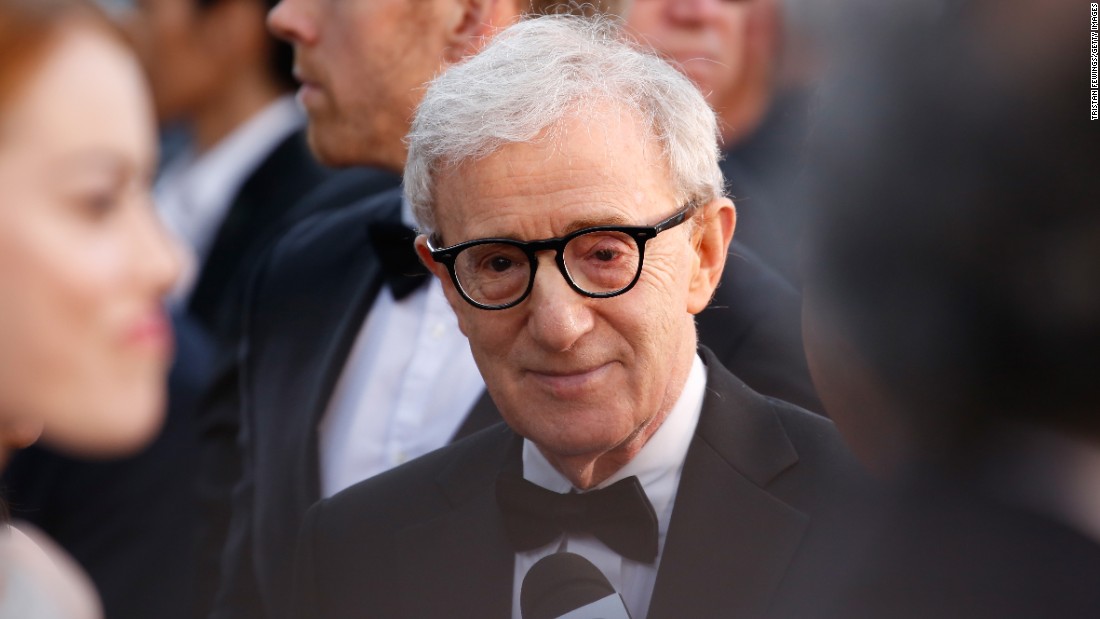 Photos: 50 people and teams who changed American comedyWoody Allen – Woody Allen's career has been shrouded with controversy since 2014, when Dylan Farrow accused him of sexually assaulting her as a child, an allegation Allen denies. What is clear is that his contributions to the art form and influence on the genre — whether it's as a stand-up comic, a writer, or filmmaker with iconic titles like "Annie Hall" — can't be understated. Hide Caption 27 of 50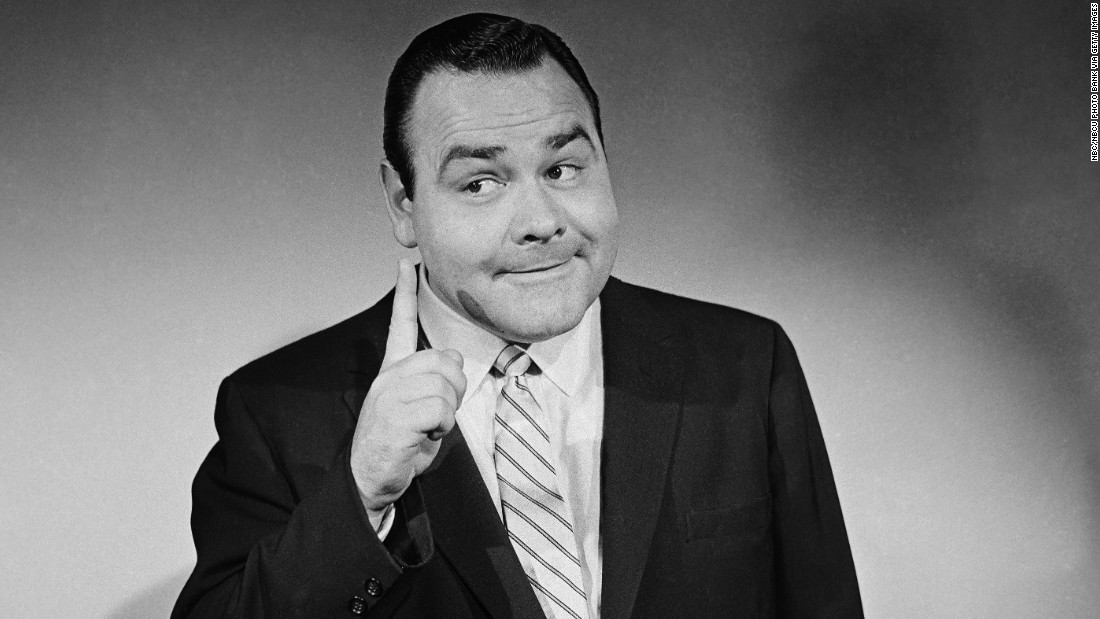 Photos: 50 people and teams who changed American comedyJonathan Winters – Before late-night guests were participating in lip-syncing contests and hawking their latest movies, Jonathan Winters was cracking up "Tonight Show" audiences with his impersonations and comical characters. Without Winters, we may not have gotten comedy greats like Robin Williams and Dana Carvey. Hide Caption 28 of 50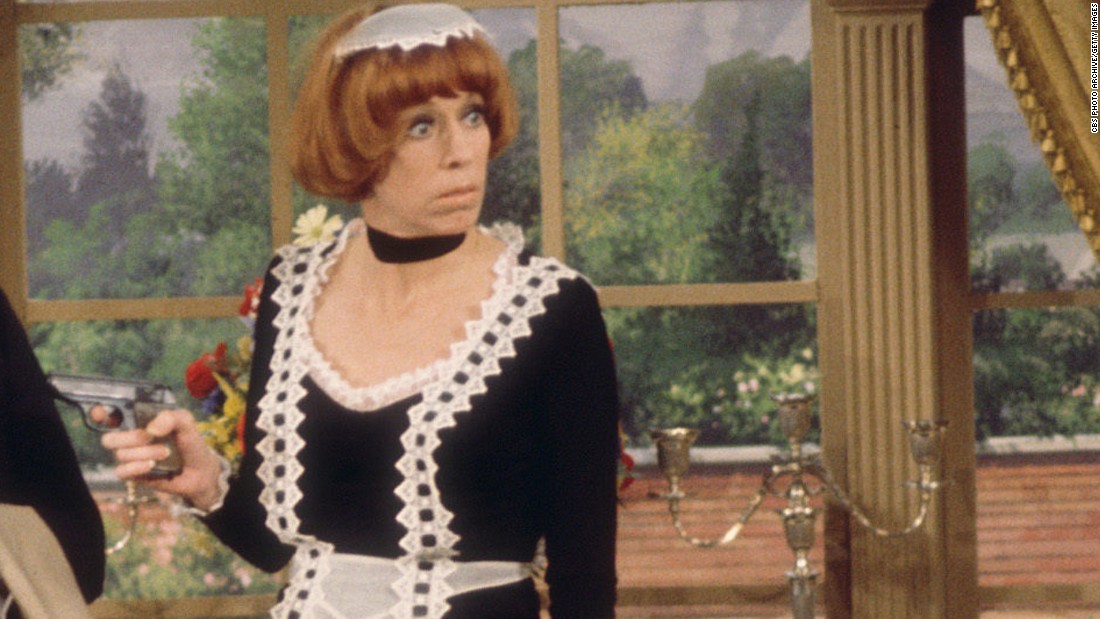 Photos: 50 people and teams who changed American comedyCarol Burnett – There have been a number of sketch comedy series on American TV that have all contributed to the way we think about telling jokes; the difference with "The Carol Burnett Show" was its headliner. Burnett, who started out with roles in films and shows like Lucille Ball's "The Lucy Show," wasn't just expressively hilarious. She was also "this warm, funny, relatable person," says producer Michael Saltzman, who is currently at work on a new sitcom that will bring Burnett back to TV. Hide Caption 29 of 50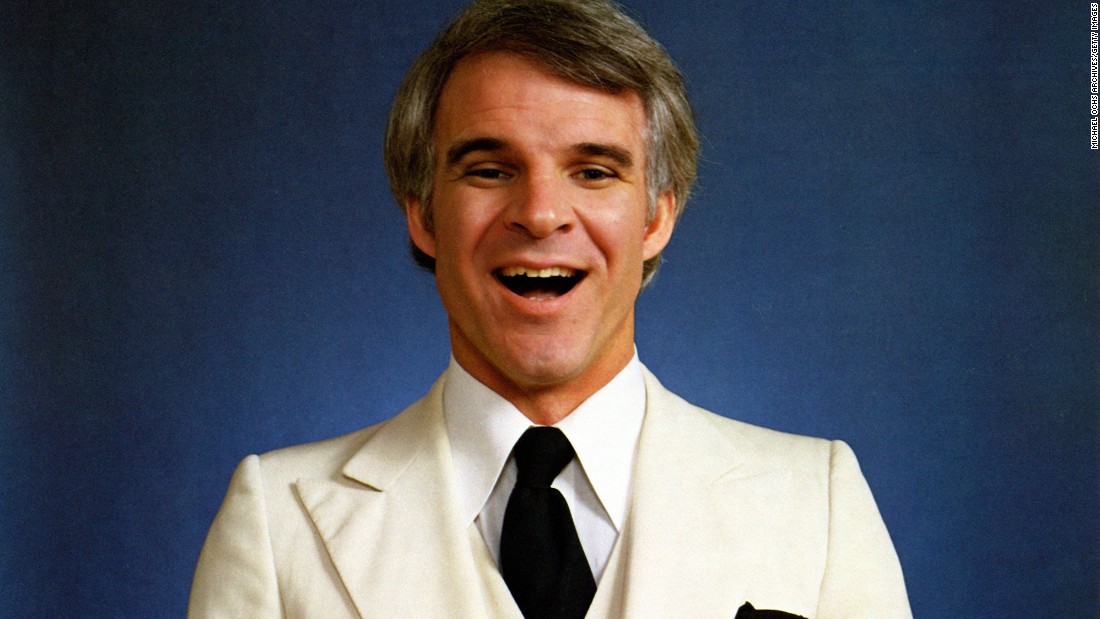 Photos: 50 people and teams who changed American comedySteve Martin – "Well, excuuuuuse me!" Years after Steve Martin broke through the comedy scene with his boisterous and beloved stand-up routines, you can still imagine him saying that trademark line. While his comedy performances captivated audiences in the '70s and '80s and inspired comedians to come, Martin's influence has extended to film, literature, music (he plays the banjo!) and even art curation. Hide Caption 30 of 50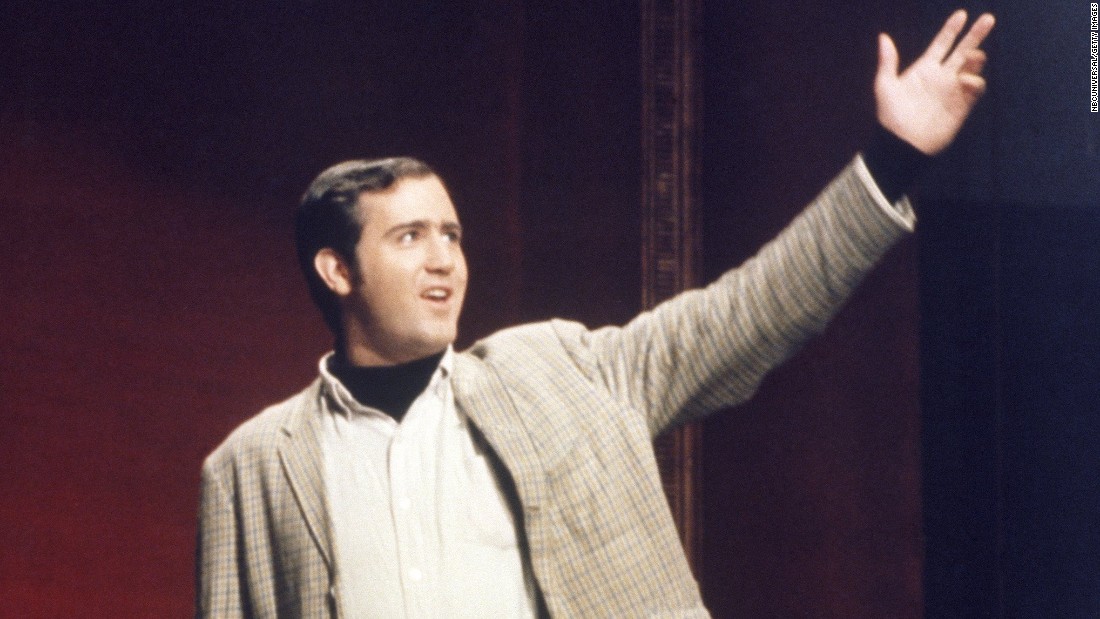 Photos: 50 people and teams who changed American comedyAndy Kaufman – From "Saturday Night Live" to "Late Night with David Letterman" to "Taxi," Andy Kaufman proved he was a genius at playing the comically oddball character. In fact, Kaufman was so skilled at committing to a character that there are those who think he's just been playing dead since 1984.Hide Caption 31 of 50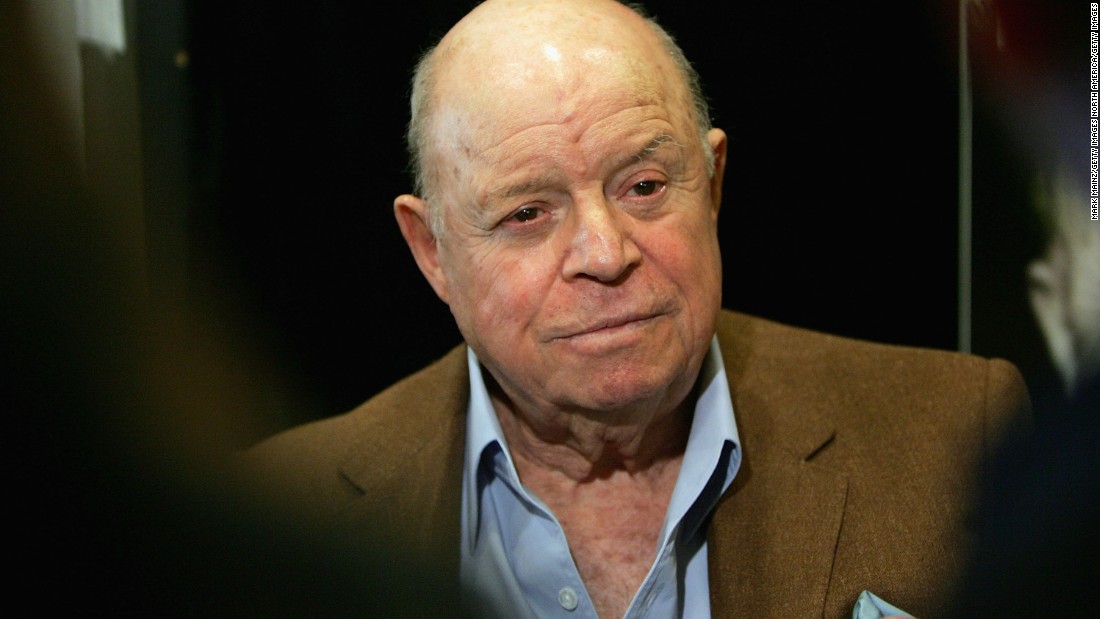 Photos: 50 people and teams who changed American comedyDon Rickles – Whether you know him as "Mr. Warmth" or "The King of Insult Comedy," no one knows how to throw a verbal jab like Don Rickles. He reminds us that there's an art to the insult: The stinging quip should be so funny that even your target can't help but laugh. Hide Caption 32 of 50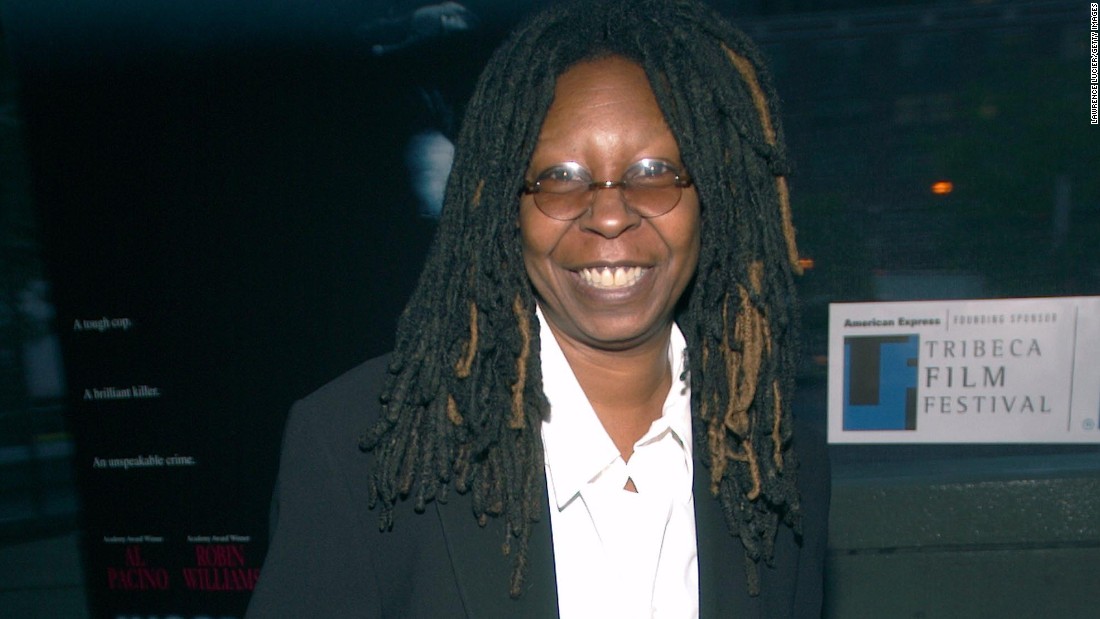 Photos: 50 people and teams who changed American comedyWhoopi Goldberg – Whoopi Goldberg's immense talent can be summed up with four letters: E, G, O and T, which represent the Emmy, Grammy, Oscar and Tony awards she's won as one of comedy's most multifaceted contributors. Goldberg is not only an influential stand-up comedian who could tackle difficult subjects like race and gender discrimination with ease, but she can also hold her own in the dramatic arts. Hide Caption 33 of 50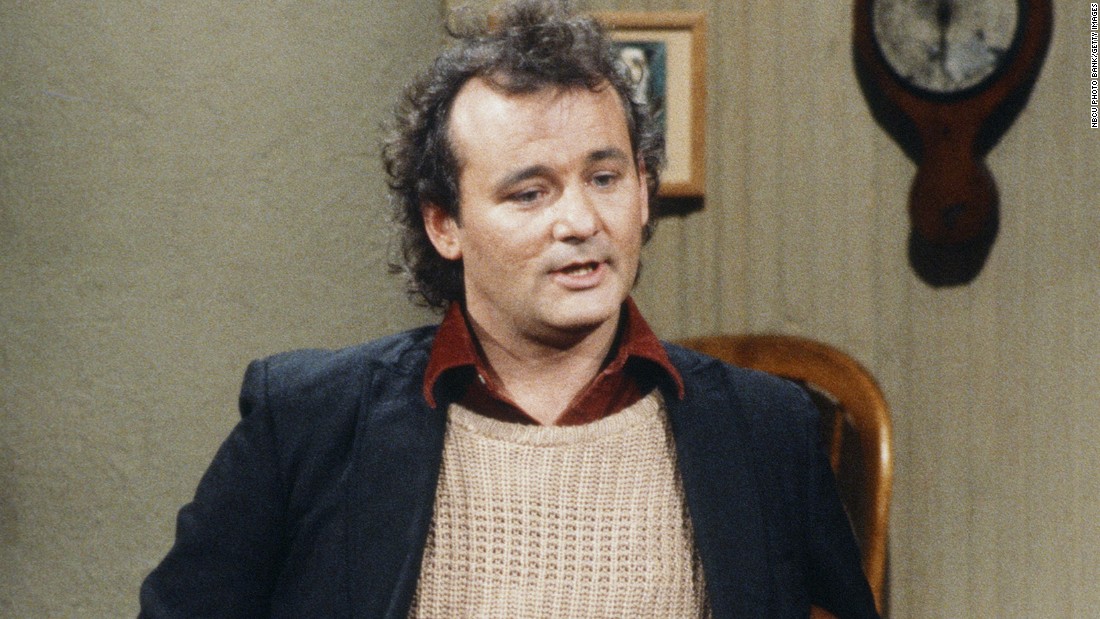 Photos: 50 people and teams who changed American comedyBill Murray – One of comedy's most prestigious honors, the Mark Twain Prize, describes to a "T" what makes Bill Murray so special. Throughout his more than 40-year career, Murray has majorly impacted American society "as a social commentator, satirist, creator of memorable characters … and fearless observer of society." Hide Caption 34 of 50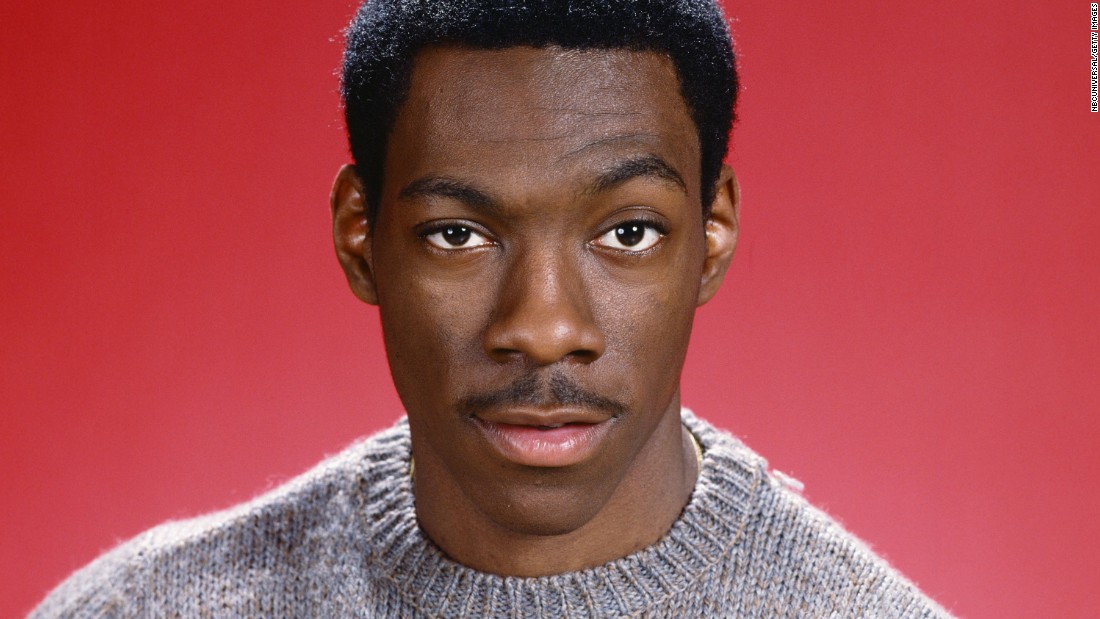 Photos: 50 people and teams who changed American comedyEddie Murphy – He's been Gumby, a Beverly Hills cop, a talking dragon, a Nutty Professor, an African prince, and a pair of New York barbers, playing both at the same time. Who else but Eddie Murphy has displayed such flexibility and devotion to character? He looked up to Richard Pryor as he got his start in stand-up, but now, more than 30 years into his comedic career, it's his work that's being studied as masterful. Hide Caption 35 of 50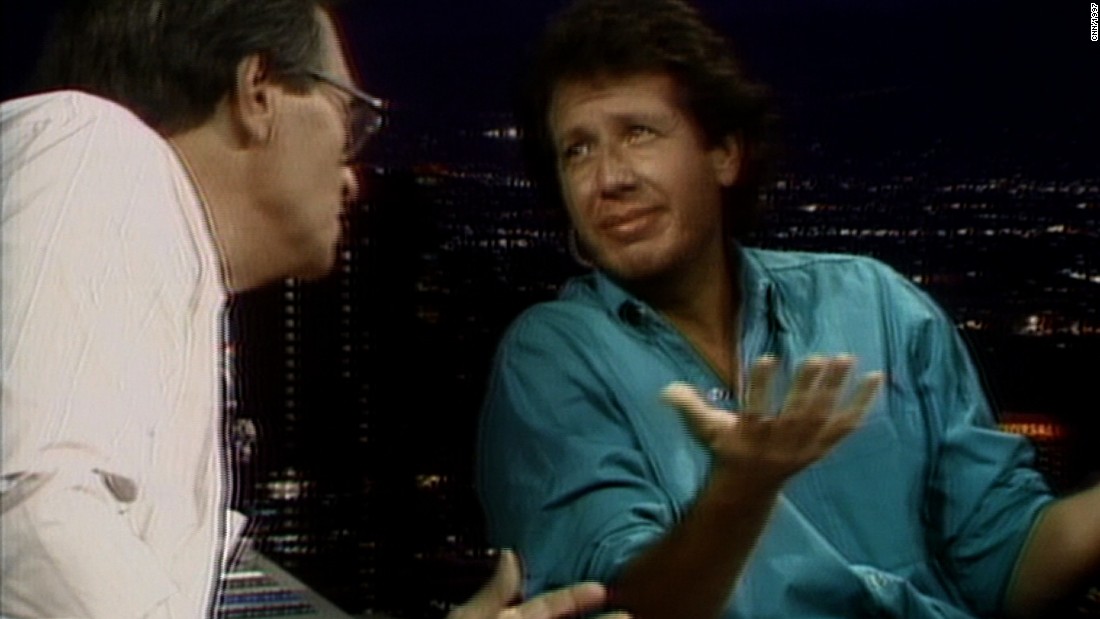 Photos: 50 people and teams who changed American comedyGarry Shandling – With "It's Garry Shandling's Show" and "The Larry Sanders Show," Shandling reinvented TV comedy twice over — and that's on top of being "a kind of Yoda to every funny person born since 1965," as GQ put it in an expansive profile, mentoring comics from Judd Apatow and Ricky Gervais to Sarah Silverman and Adam Sandler.Hide Caption 36 of 50
Photos: 50 people and teams who changed American comedyBilly Crystal – If life had gone differently for Billy Crystal, he might have remained a substitute teacher in Long Island, New York — the gig he held while trying to land work as a stand-up comic. But then came a 1975 appearance on "The Tonight Show with Johnny Carson," a landmark role on fan-favorite series "Soap," a year on "Saturday Night Live," a string of hit comedy films from "The Princess Bride" to "When Harry Met Sally," and more successful hosting gigs than one could count. Hide Caption 37 of 50
Photos: 50 people and teams who changed American comedyJerry Seinfeld – For a guy who created a show about nothing, Jerry Seinfeld's done incredibly well for himself. After honing his observational humor skills as a stand-up comedian, Seinfeld found massive success with the NBC comedy "Seinfeld," easily one of TV's most iconic series. He's still transforming the genre today but offering a new spin on his casual comedy style with the web series "Comedians in Cars Getting Coffee."Hide Caption 38 of 50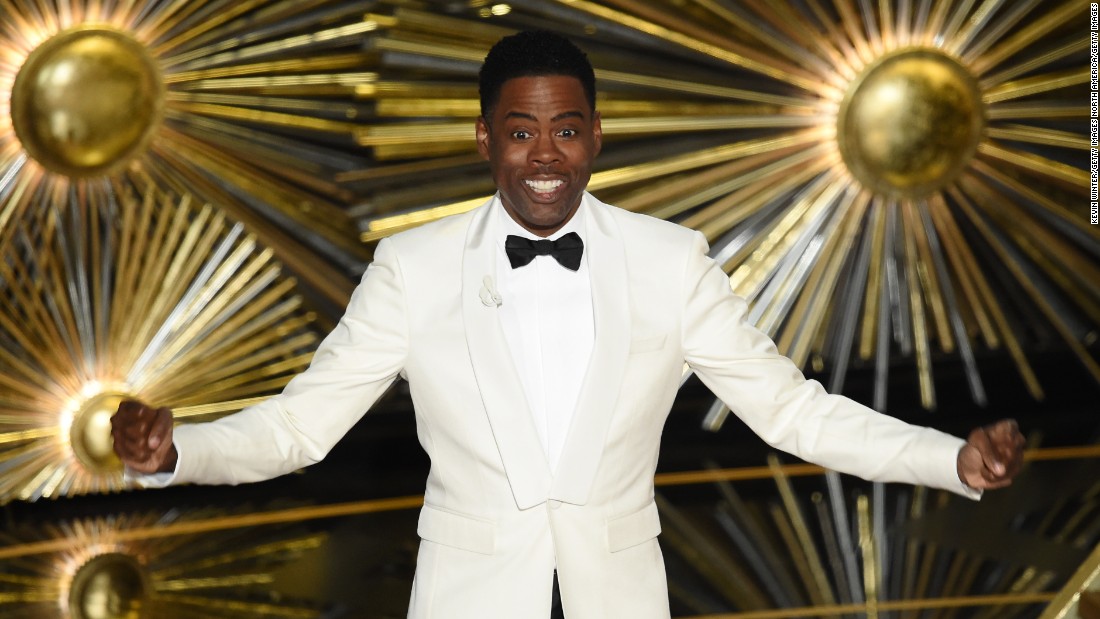 Photos: 50 people and teams who changed American comedyChris Rock – Chris Rock has become so synonymous with gut-busting routines that it's hard to see a photo of him without getting the giggles. His unique delivery means you can spot a Chris Rock set without even seeing him, and his honest, pull-no-punches writing style builds on the work of predecessors like Richard Pryor to offer some of the most witty and insightful observations on race in America. Hide Caption 39 of 50
Photos: 50 people and teams who changed American comedyEllen DeGeneres – Ellen DeGeneres is currently best known as one of the best — and nicest! — things to happen to daytime TV in a very long while. But before she was holding down a talk show Oprah-style, DeGeneres was a stand-up star who took her approachable comedy to TV with the sitcom "Ellen" in the mid-90s. It was during her tenure on that show that DeGeneres made history, coming out as a lesbian in real life as well as in her sitcom. Hide Caption 40 of 50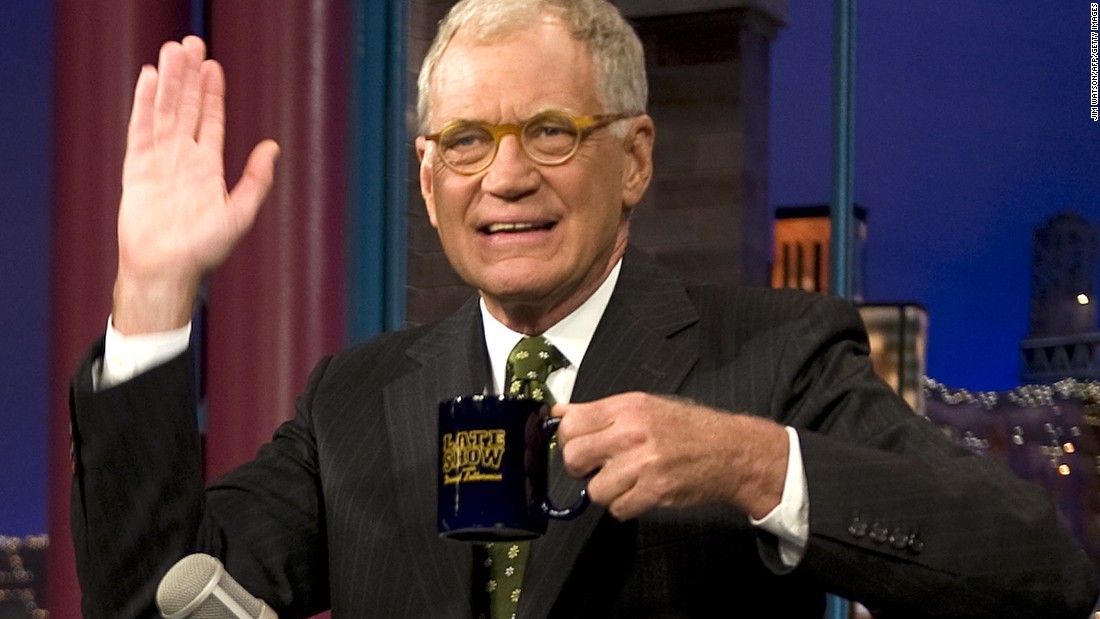 Photos: 50 people and teams who changed American comedyDavid Letterman – An iconoclast as much as an icon, David Letterman's journey in late night has heavily influenced the just-as-famous names who've followed in his footsteps, from Jimmy Kimmel to Conan O'Brien. As The Atlantic put it when Letterman departed "Late Show" in 2011, he might be "the last true innovator" in the genre. Hide Caption 41 of 50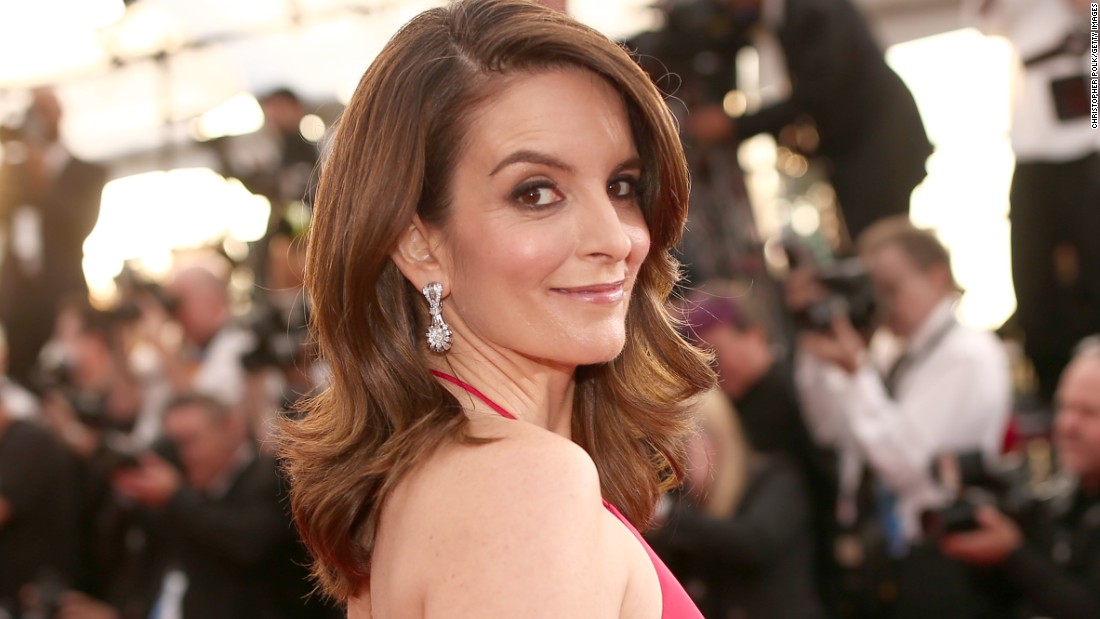 Photos: 50 people and teams who changed American comedyTina Fey – At this point the phrase "Tina Fey" has become code for all things excellent and hilarious. The first woman named head writer of "Saturday Night Live," Fey not only proved her impeccable impersonation and delivery skills but opened the door for other hilarious women to join her. She went on to spark some timeless turns in comedy TV and film, from "30 Rock" to "Mean Girls."Hide Caption 42 of 50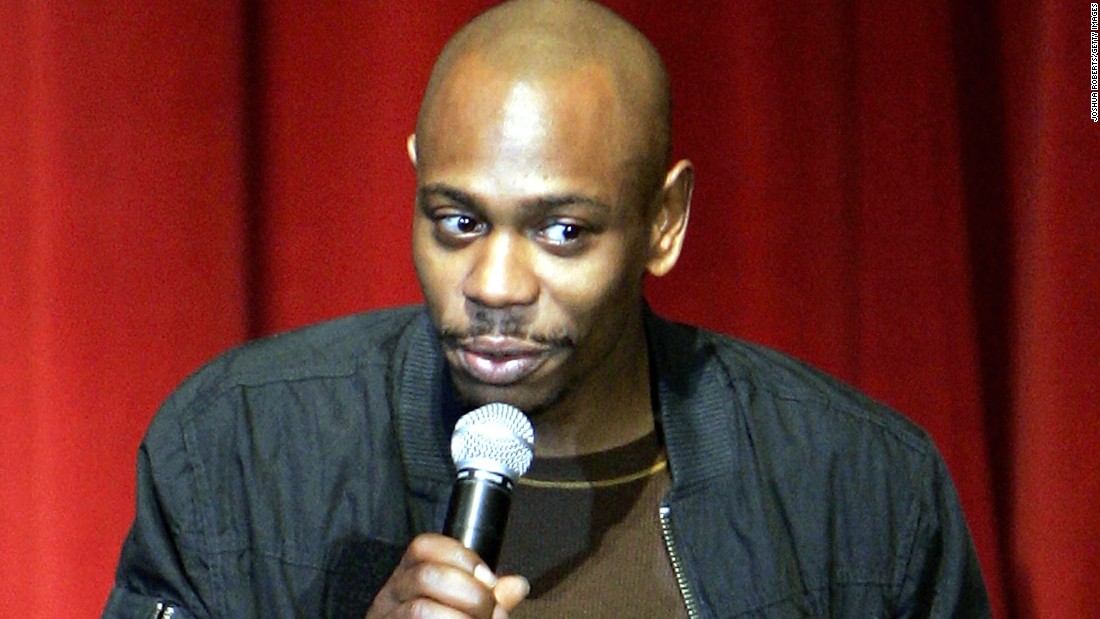 Photos: 50 people and teams who changed American comedyDave Chappelle – The appetite for Dave Chappelle's insightful stand-up and sketch comedy has been so insatiable that for a time it prompted the comedian to take a step back from his career. Within two years of the 2003 debut of the "Chappelle's Show," the comic found himself overwhelmed with demands for a series he no longer believed in. But his fanbase was as strong as ever, as every impromptu set he did during his hiatus made headlines. Now he's at work on a series of three stand-up specials for Netflix. Hide Caption 43 of 50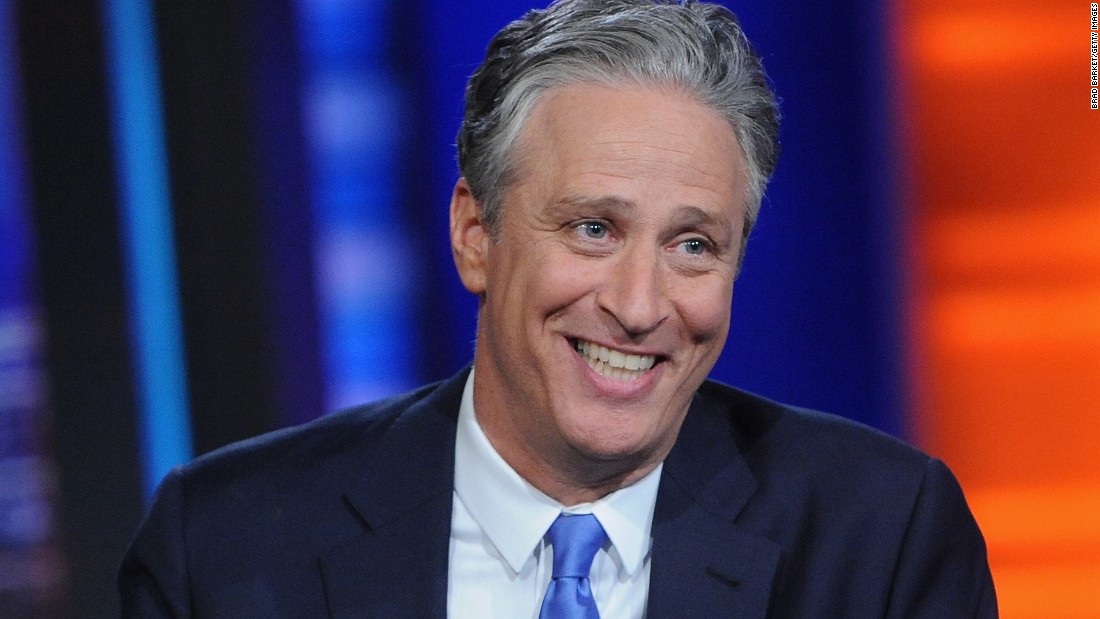 Photos: 50 people and teams who changed American comedyJon Stewart – During his nearly 20 years at the helm of "The Daily Show," Jon Stewart turned Comedy Central's late night show into appointment viewing, fostered the careers of comedy giants like Steve Carell and Stephen Colbert, and fundamentally changed the way Americans view, experience and discuss the news. Hide Caption 44 of 50
Photos: 50 people and teams who changed American comedyMargaret Cho – Rarely is there a voice as distinct and powerful as Margaret Cho's. Comedian, activist, artist and boundary breaker. She brought fresh perspective to comedy clubs as a queer woman of color, and starred in the first Asian-American family sitcom, "All-American Girl."Hide Caption 45 of 50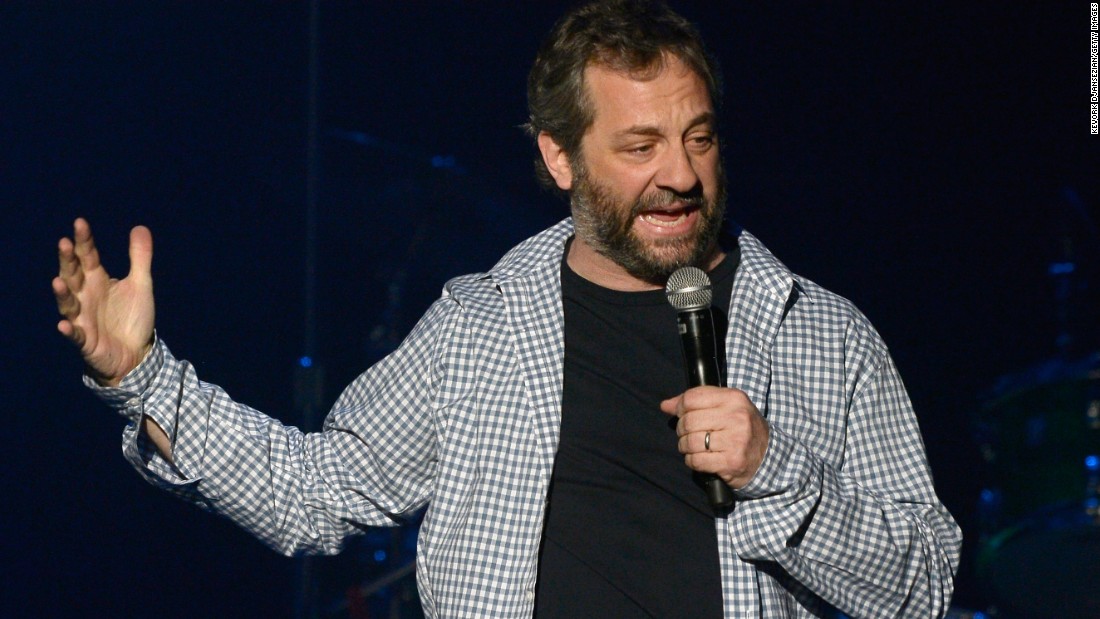 Photos: 50 people and teams who changed American comedyJudd Apatow – Most fixate on the talent in front of the camera, but in comedy Judd Apatow is as famous as the stars whose careers he's helped create. From the game-changing TV series "Freaks and Geeks" to "The 40-Year-Old Virgin" and "Anchorman: The Legend of Ron Burgundy," Apatow's influence can be seen in some of the most celebrated comedy productions of the past 20 years. Hide Caption 46 of 50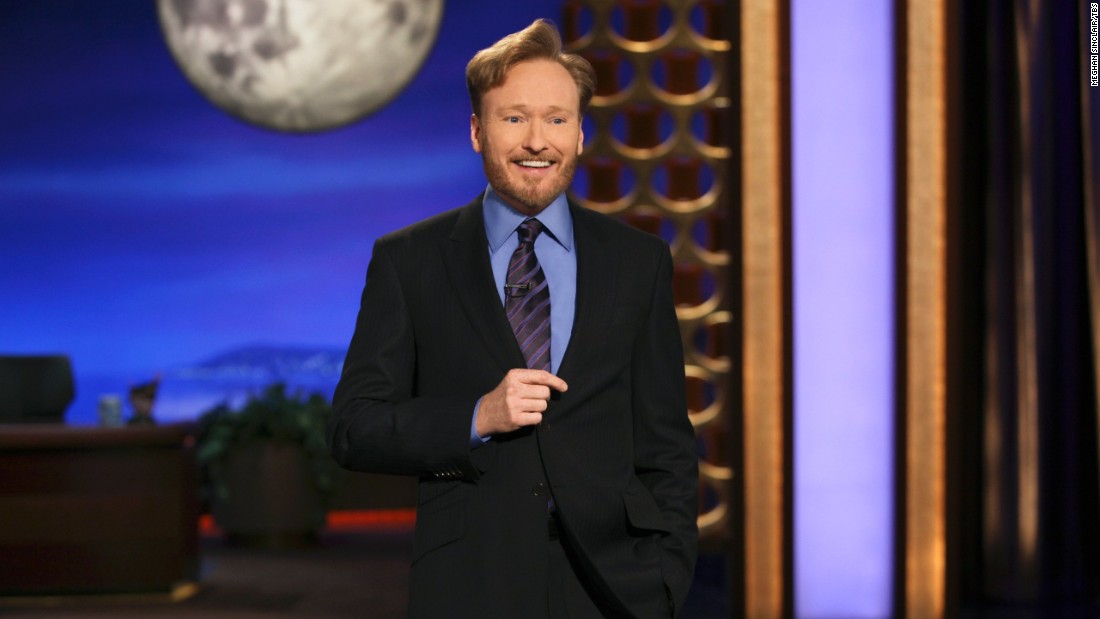 Photos: 50 people and teams who changed American comedyConan O'Brien – Even in the pre-Twitter era, Conan O'Brien seemed to speak the language of the Internet comedy that was to come. When he first took over "Late Night" from David Letterman in 1993, he had an uphill battle to climb with ratings. Thankfully, he fought it out to stay on the air — otherwise we never would have witnessed "Masturbating Bear" and "Pimpbot 5000." Hide Caption 47 of 50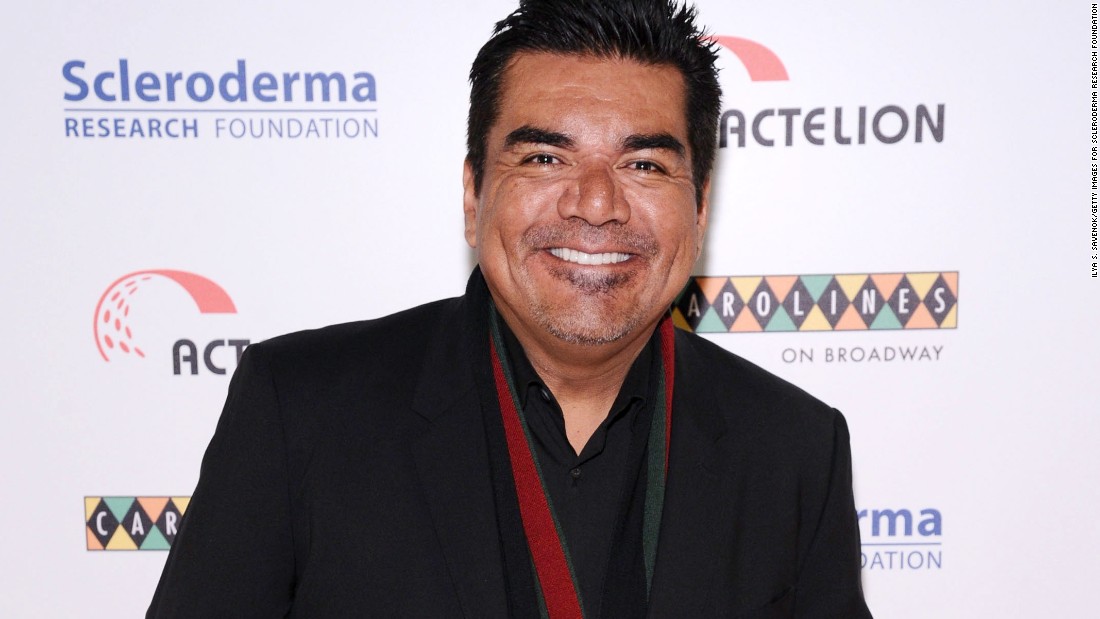 Photos: 50 people and teams who changed American comedyGeorge Lopez – Stand-up, late night, TV comedies and films — there's little that George Lopez hasn't made his mark in. While stand-up has always been his bread and butter, Lopez broadened mainstream TV in 2002 when he became one of the few Latinos to star in a primetime comedy program, following behind "I Love Lucy's" Desi Arnaz and "Chico and the Man's" Freddie Prinze. Hide Caption 48 of 50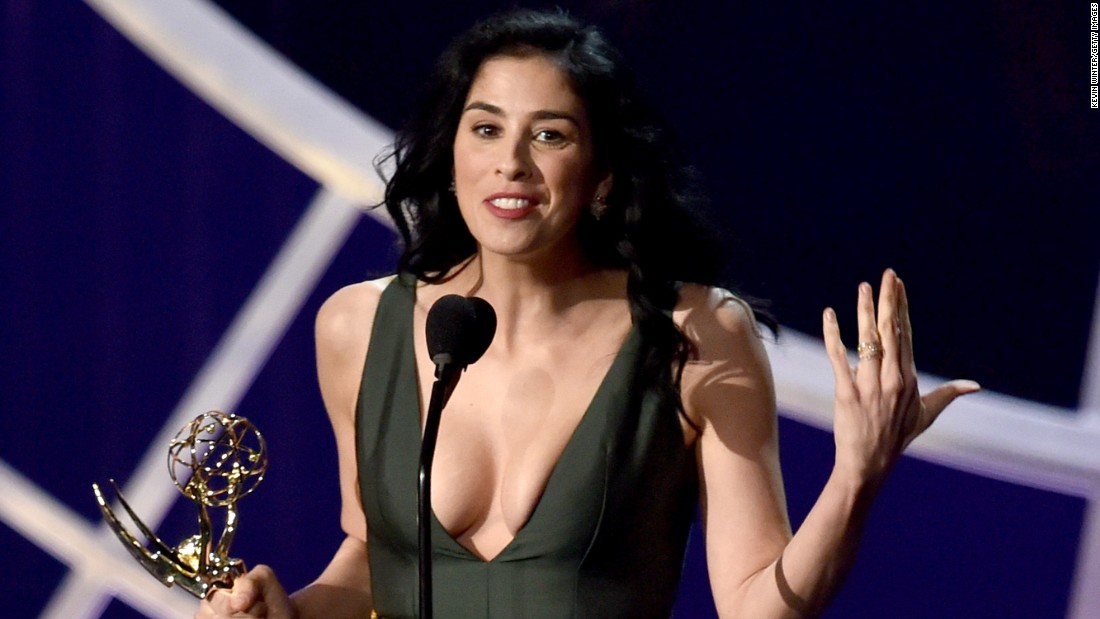 Photos: 50 people and teams who changed American comedySarah Silverman – Sarah Silverman's resume reads like a greatest hits of TV comedy jobs, between stints on "Saturday Night Live," "The Larry Sanders Show" and "Seinfeld." But it's with her no-holds-barred stand-up that Silverman has left her mark. Take, for example, one of her most infamous one-liners: "I was raped by a doctor, which is so bittersweet for a Jewish girl."Hide Caption 49 of 50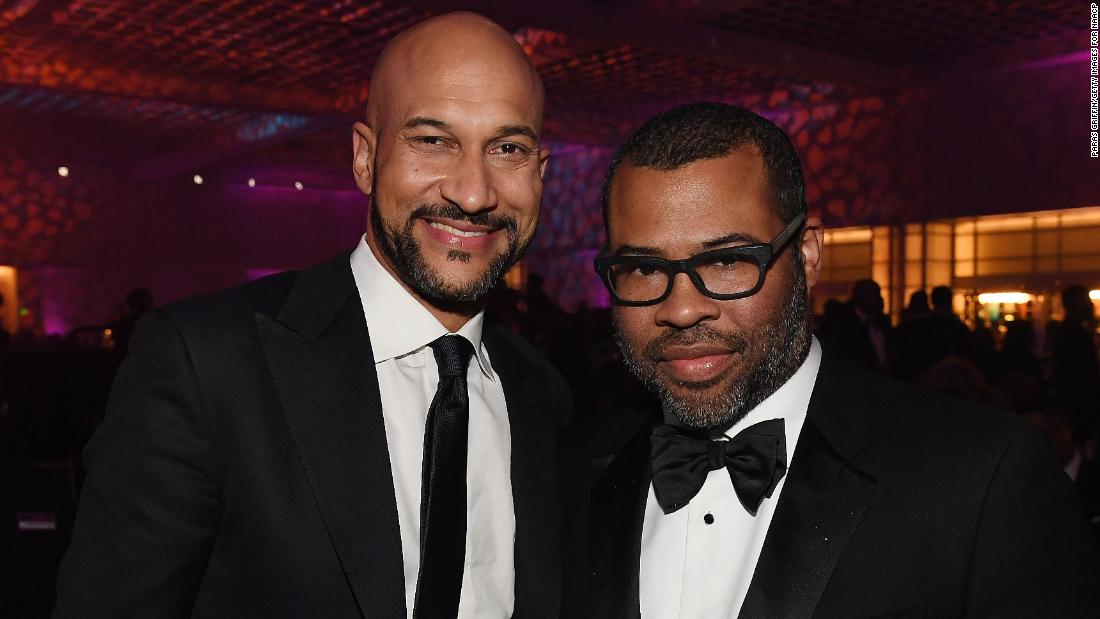 Photos: 50 people and teams who changed American comedy'Key & Peele' – Keegan-Michael Key and Jordan Peele teamed up for "Key & Peele," a sketch comedy TV series that debuted in 2012 on Comedy Central. Hide Caption 50 of 50





































Source Link:
https://www.cnn.com/2013/05/15/us/carol-burnett-fast-facts/index.html
400 Bad Request
Request Header Or Cookie Too Large
Comments
comments