Alan Dymock is the Features Editor for Rugby World magazine.
(CNN)In its entire history, Ireland has never made it past the quarterfinals of the Rugby World Cup.
In eight attempts, it has failed to make it into the last four — and in 1999 lost a play-off to make the quarters, against Argentina, while in 2007 the men in green couldn't get past the initial pool stage.Yet after Irish exploits in 2018, hope swelled that the Rugby World Cup in Japan the next year would be very, very different. That year Ireland won a Six Nations grand slam, defeating all its northern hemisphere rivals. On the summer tour Ireland won a series away to Australia, 2-1. In November, as well as beating Italy, Argentina and the US, it toppled the world No. 1 All Blacks 16-9 in Dublin.At the World Rugby awards at the end of the year, coach Joe Schmidt was named coach of the year, fly-half Johnny Sexton was player of the year, and the side won team of the year. Read MoreIreland was on a roll…But 2019 has been different. In this year's Six Nations, losses to England and Wales had some wondering aloud if Ireland had "peaked too soon."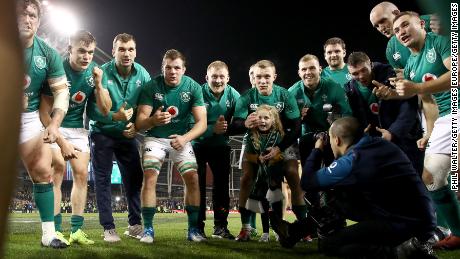 Ireland players celebrate defeating the All Blacks in November last year. With club seasons racing to their conclusions and Irish sides full of well-placed optimism, and with this week marking 150 days until the Big Dance starts, will Ireland throw its hat back into the ring of World Cup contenders? Before you can consider the nation's rugby future, though, you must understand its past and present. READ: The female rugby coach blazing a trail in New YorkThe long road to the top"When I started with Irish Rugby, if we drew against Scotland in the Five Nations, it was a good year," says Stephen Aboud, the former head of technical direction at the IRFU. "Back then you were never going to beat France, Wales were basically professional, even in the amateur days, and England were just unbelievably enormous. "You were not going to win every year against those guys. So we needed to get consistency. For me, the key to consistency is not just having deliberate planning but also having quality, quality people. It was about how many coaches you had and what were the differences between them?"Aboud now looks after technical direction for Italy, as part of the long-term project to make the Azzurri a force in the world game. In his time with Ireland, starting in the 1990s, he held roles overseeing player development, coach development, and then looking after it all.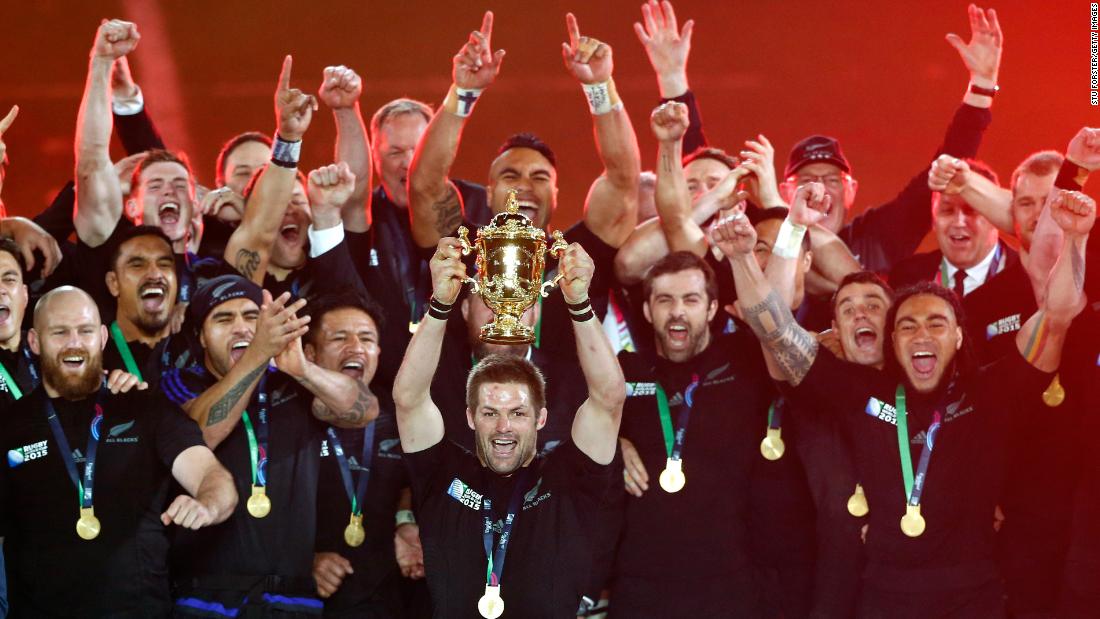 Photos: RWC 2019 venuesNew Zealand beat Australia 34-17 to win its second straight Rugby World Cup at Twickenham Stadium, London in October 2015. Four years on, the focus will shift to Japan, where 12 stadiums throughout the country will host the tournament from September 20 to November 2. Hide Caption 1 of 13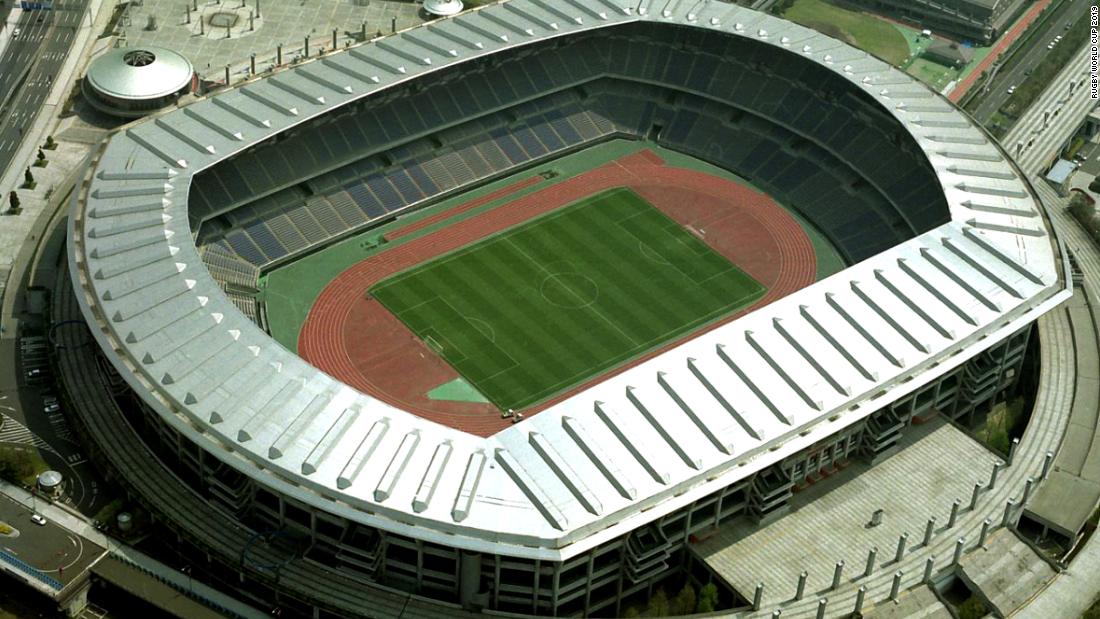 Photos: RWC 2019 venuesWhat: International Stadium YokohamaCapacity: 72,327Where: Yokohama City, Kanagawa PrefectureMatches: New Zealand vs South Africa; Ireland vs Scotland; England vs France; Japan vs Scotland; Semifinals 1 & 2; Final Hide Caption 2 of 13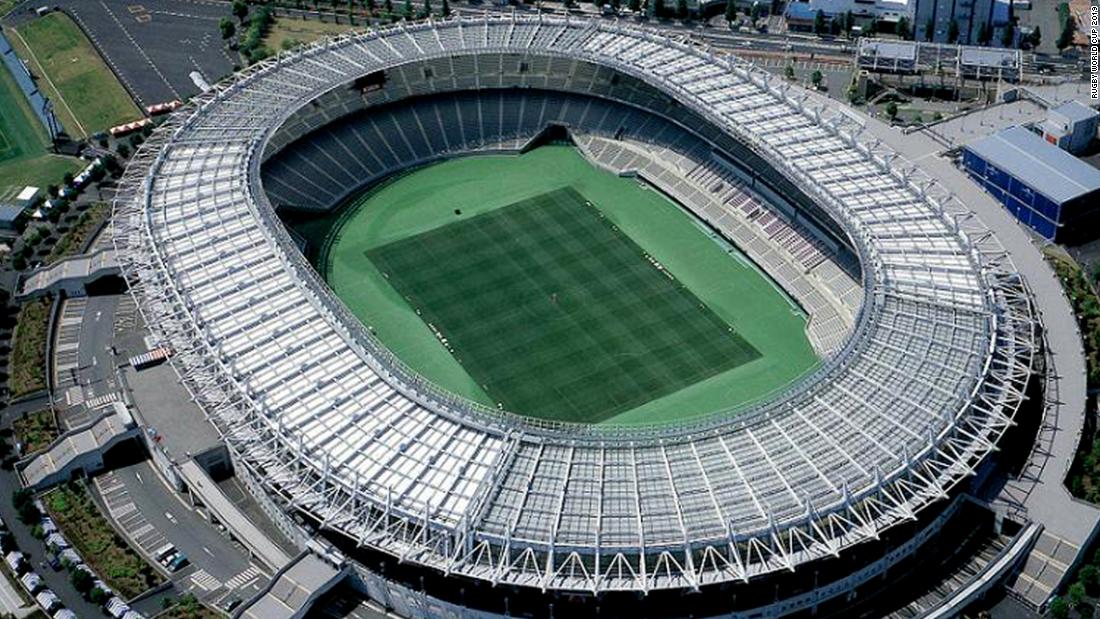 Photos: RWC 2019 venuesWhat: Tokyo StadiumCapacity: 49,970Where: Tokyo MetropolitanMatches: Japan vs Romania; France vs Argentina; Australia vs Wales; England v Argentina; New Zealand vs Africa 1; Quarterfinals 2 & 4; Bronze finalHide Caption 3 of 13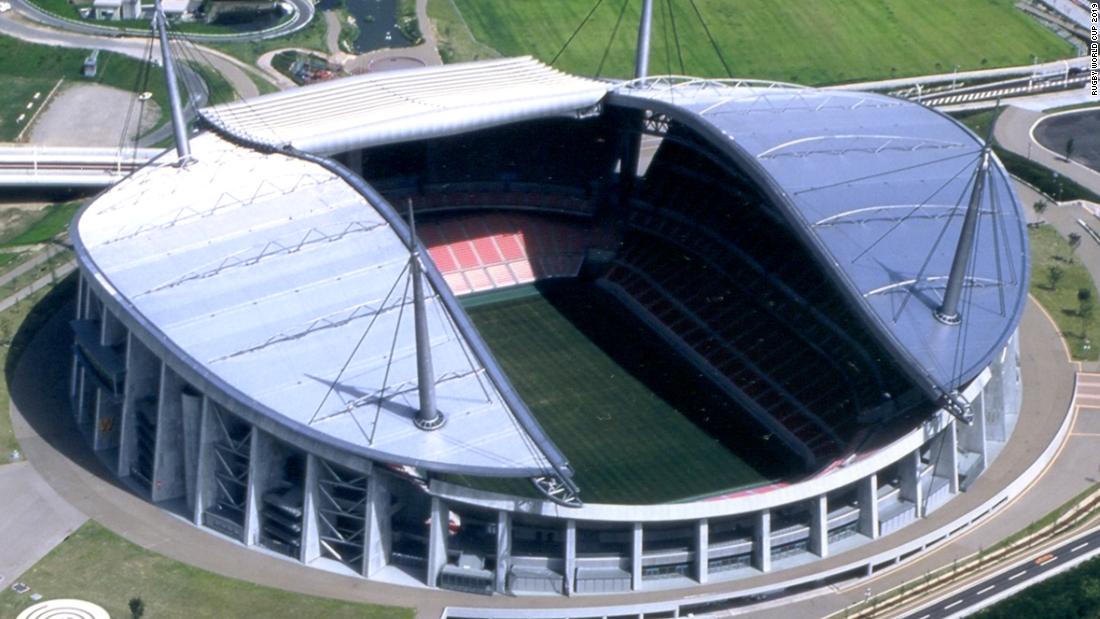 Photos: RWC 2019 venuesWhat: City of Toyota StadiumCapacity: 45,000Where: Toyota, Aichi PrefectureMatches: Wales vs Georgia; South Africa vs Africa 1; Japan vs Playoff winner; New Zealand vs ItalyHide Caption 4 of 13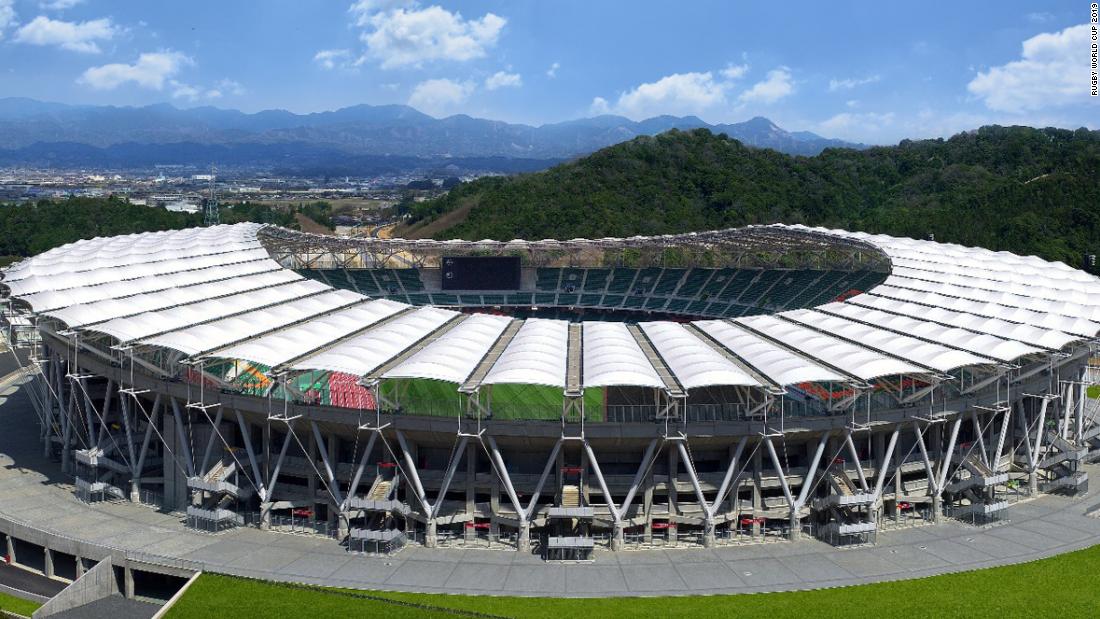 Photos: RWC 2019 venuesWhat: Shizuoka Stadium EcopaCapacity: 50,889Where: Shizuoka PrefectureMatches: Japan vs Ireland; South Africa vs Italy; Scotland vs Romania; Australia vs GeorgiaHide Caption 5 of 13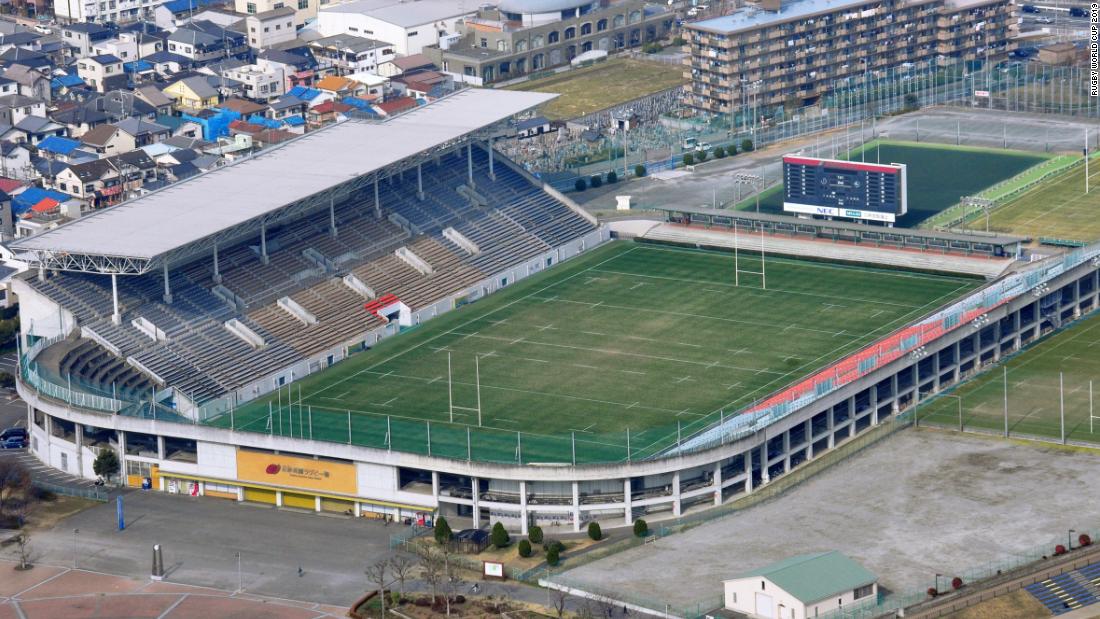 Photos: RWC 2019 venuesWhat: Hanazono Rugby StadiumCapacity: 30,000Where: Higashiosaka City, Osaka PrefectureMatches: Italy vs Africa1; Argentina vs Tonga; Georgia vs Fiji; USA vs TongaHide Caption 6 of 13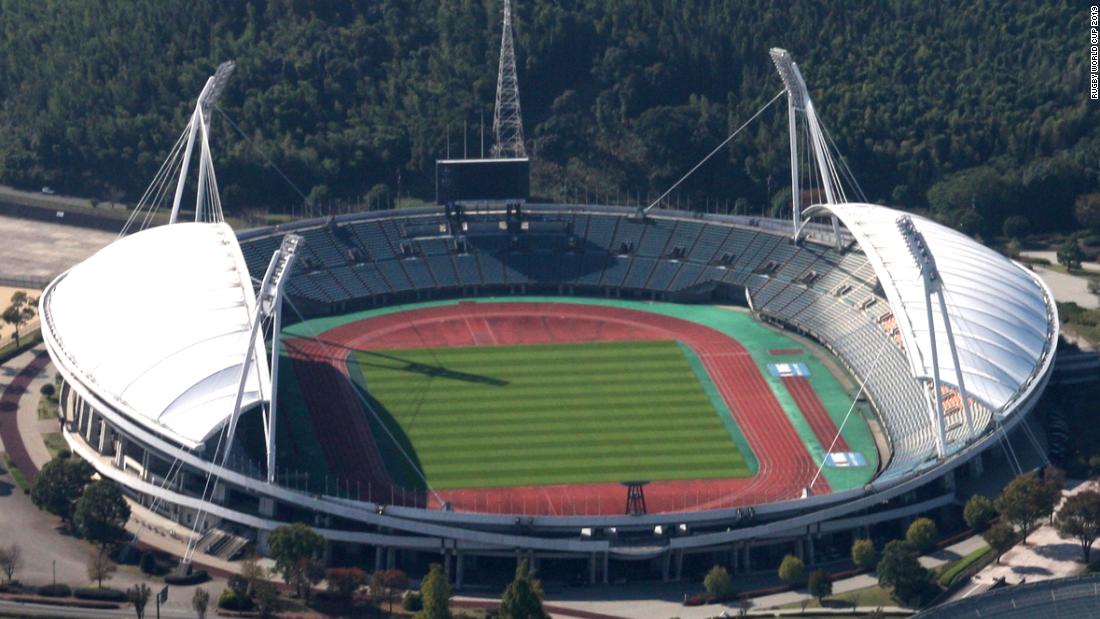 Photos: RWC 2019 venuesWhat: Kumamoto StadiumCapacity: 32,000Where: Kumamoto City, Kumamoto PrefectureMatches: France vs Tonga; Wales vs Uruguay Hide Caption 7 of 13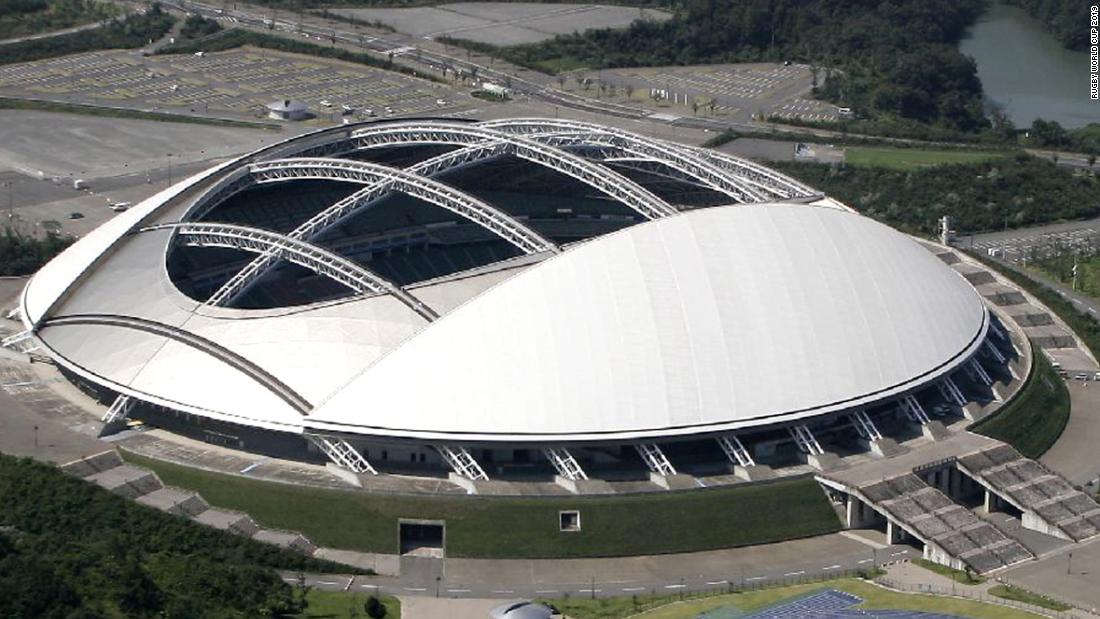 Photos: RWC 2019 venuesWhat: Oita StadiumCapacity: 40,000Where: Oita PrefectureMatches: New Zealand vs Repechage winner; Australia vs Uruguay; Wales vs Fiji; Quarterfinals 1 & 3 Hide Caption 8 of 13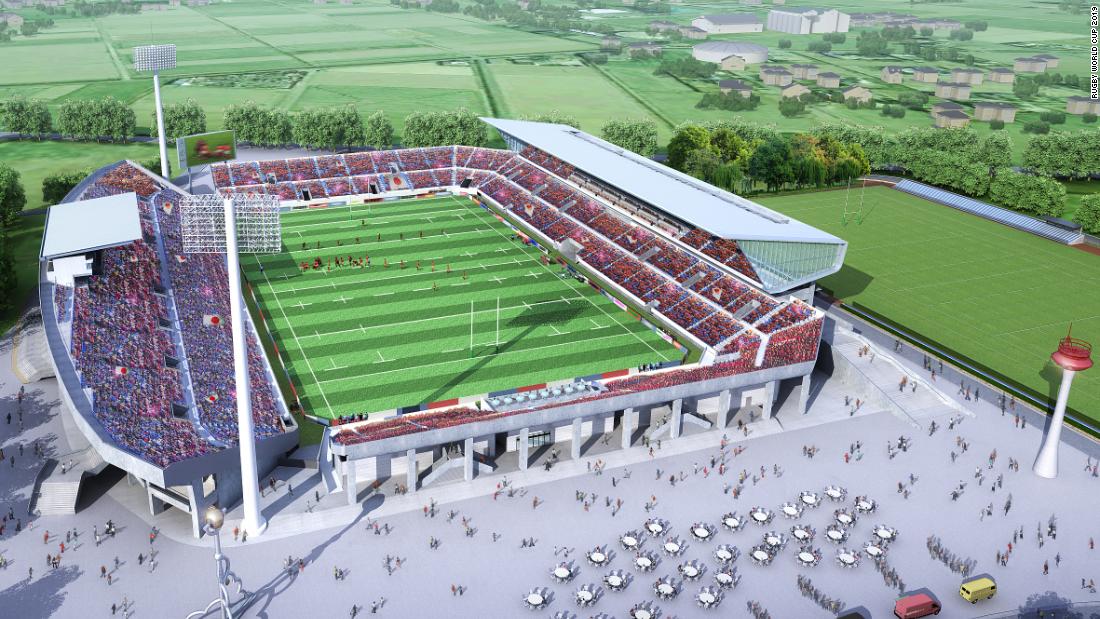 Photos: RWC 2019 venuesWhat: Kumagaya Rugby StadiumCapacity: 24,000Where: Kumagaya City, Saitama PrefectureMatches: Romania vs Playoff winner; Georgia vs Uruguay; Argentina vs USAHide Caption 9 of 13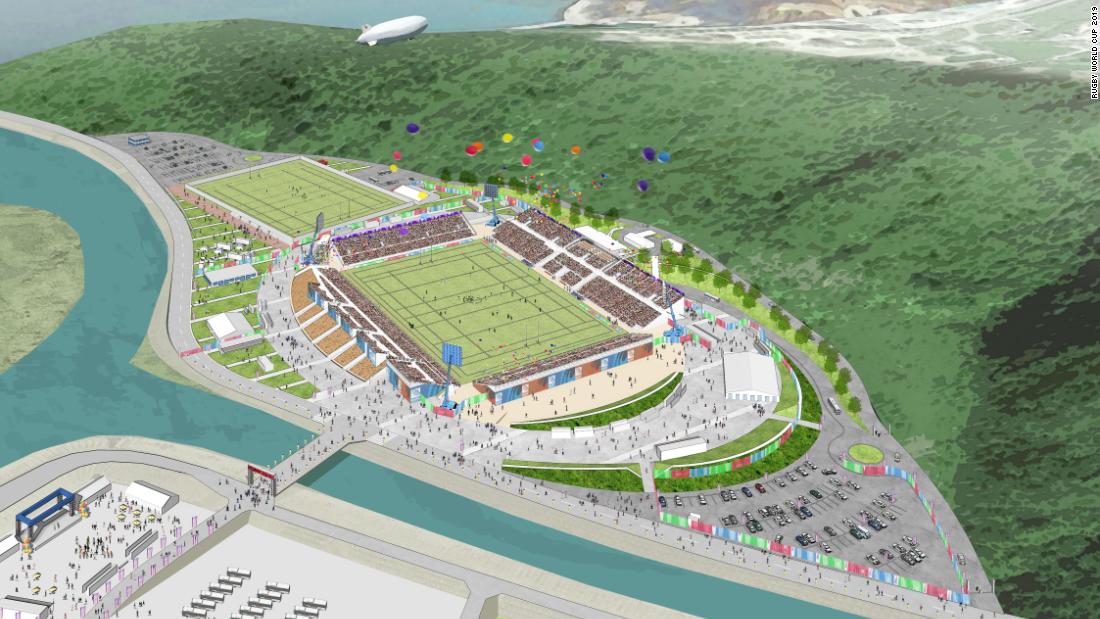 Photos: RWC 2019 venuesWhat: Kamaishi Recovery Memorial StadiumCapacity: 16,187Where: Kamaishi City, Iwate PrefectureMatches: Fiji vs Uruguay; Africa 1 vs Repechage winnerHide Caption 10 of 13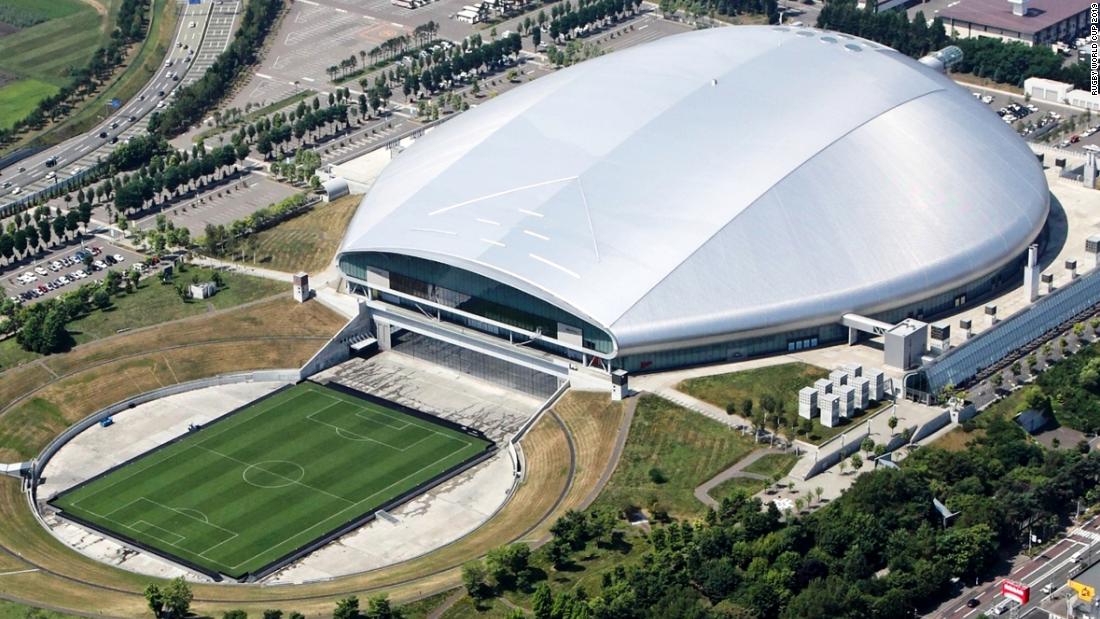 Photos: RWC 2019 venuesWhat: Sapporo DomeCapacity: 41,410Where: Sapporo CityMatches: Australia vs Fiji; England vs TongaHide Caption 11 of 13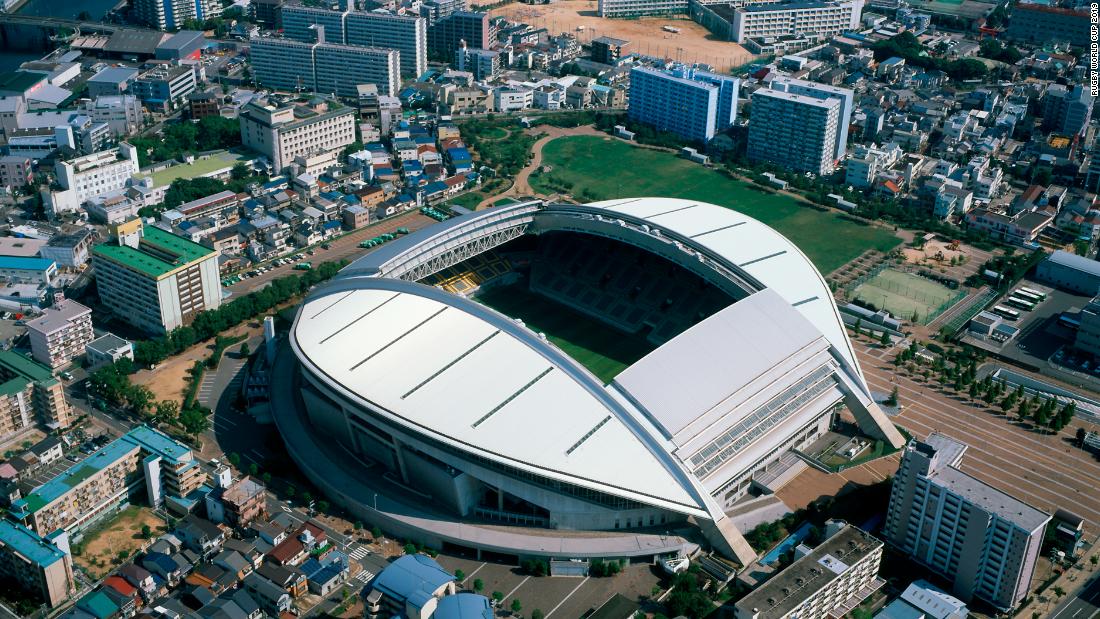 Photos: RWC 2019 venuesWhat: Kobe Misaki StadiumCapacity: 30,132Where: Kobe CityMatches: England vs USA; Scotland vs Playoff winner; Ireland vs Romania; South Africa vs Repechage winner Hide Caption 12 of 13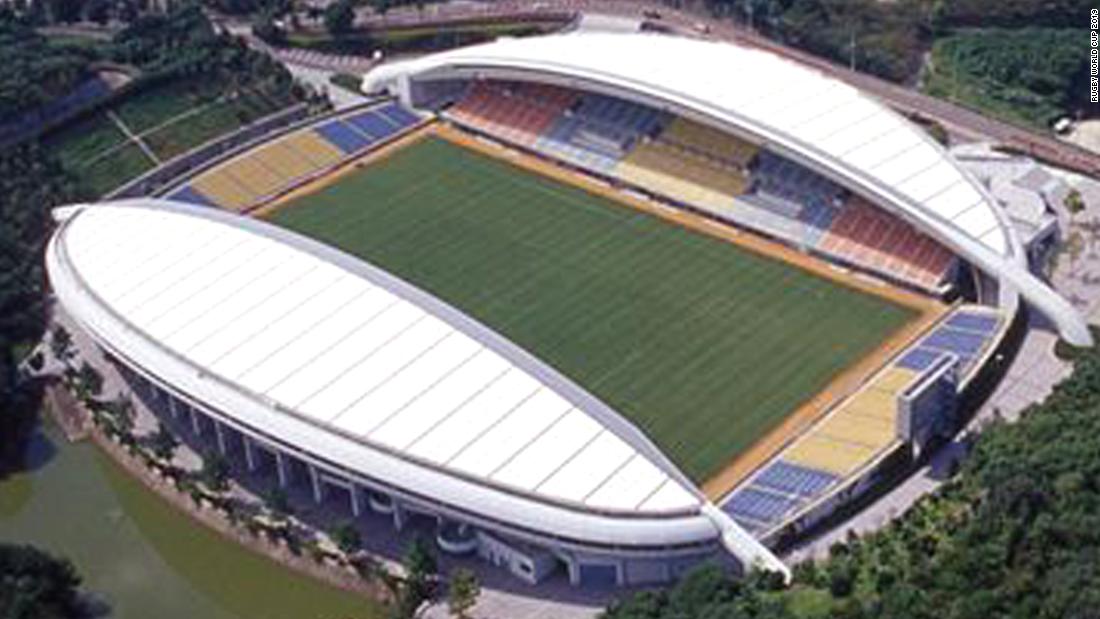 Photos: RWC 2019 venuesWhat: Fukuoka Hakatanomori StadiumCapacity: 22,563Where: Fukuoka City, Fukuoka PrefectureMatches: Italy vs Repechage winner; France vs USA; Ireland vs Playoff winnerHide Caption 13 of 13













According to Aboud, the rise of Irish rugby has been a "perfect storm" of the accidental and deliberate. The development chief describes how, despite rugby being behind Gaelic games and soccer in terms of popularity and participation, before the exciting new dawn in 1996, the Irish union benefited from there being four pre-existing provinces that they could turn into professional entities. There is also a lasting culture of school participation, he says. Then there were the deliberate aspects. "Back then there were people who were visionaries about (development) pathways, but it was amateur," Aboud adds. "So when the game went professional, we were able to shift finance and resources into what was already a deliberate program, for any player development. As a result of that, we started to say, 'Okay, we now deliberately control the salaries of the players in each of the four provinces, and of the staff and each of those four provinces.' In terms of alignment, there's no obstruction."According to Aboud there were already incredible talents ready to break through — players who would go on to be huge influences on the Irish game like Paul O'Connell, Brian O'Driscoll, Gordon D'Arcy and others — while certain coaches were ahead of the curve on concepts like recovery protocols, periodization, and controlling playing time. He also points to the facts that certain administrators were in respective hot seats, ones they would occupy for a long time. Thankfully, he intones, there is a shared vision. Another key aspect, Aboud says, is that there is an understanding that some of the finest minds in Irish rugby are tasked with working in player development — and some of the big schools in Ireland do the same — or making plans for the grassroots game.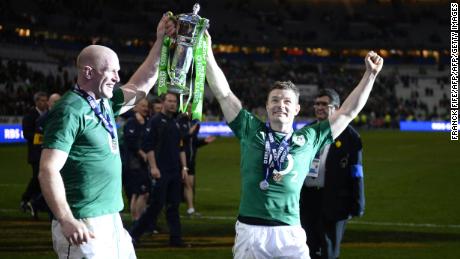 Brian O'Driscoll (right) and Paul O'Connell celebrate winning the Six Nations in 2014What's that saying, "Good things come to those who wait?"It has been a long, sometimes slow process to get to a point where elite players in Ireland have hit an incredibly high standard, Aboud says. He can remember when driving around in a car with the Irish rugby logo on the side drew laughs and pedestrians giving you the finger. Things have gone really well under the current national team leadership, but after a few recent losses why, he wonders, are people getting so jittery?READ: Ex-Wales international Shane Williams brace for world record attemptKick-starting formThe image of Stephen Ferris manhandling Australia's Will Genia at the 2011 Rugby World Cup has become one of the stand-out snapshots of that tournament. But it was a campaign that ultimately ended too early for the ambitious Irish side, after going down in the quarters to Wales. Ferris knows form at the big tournament is important.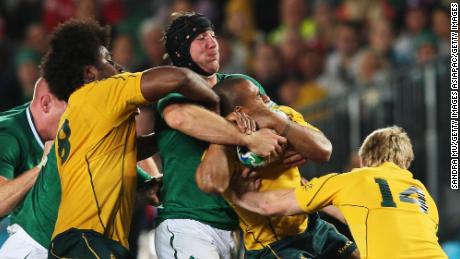 Stephen Ferris tackles Australia's Will Genia at the 2011 World Cup"With momentum comes confidence and calm smiles on faces," the former flanker tells CNN. "I think Ireland just aren't there at the moment. A small example which kind of sums up Ireland's Six Nations for me was Johnny Sexton being substituted against Italy. Jack Carty came on for his first cap and yet all the talk was about Johnny coming off and kicking water bottles. "His body language was terrible. He just looked like he wasn't enjoying himself. I think that's currently where they are — if I was in the changing room after that I would be addressing it."But it wasn't just Johnny, some of the other players were pointing the finger at each other instead of sharing the responsibility. That's something that they did very, very well over the last couple of years. They were really helping each other and it didn't matter if somebody made a mistake. It's almost like they forgot about it. In the Six Nations, if they made a mistake, it seemed to get stuck in their head."However, Ferris fully believes people are "getting carried away" — that two off days against England and grand slam-winning Wales does not write-off the years of good work from Schmidt and Co. Key injuries had gone against Ireland in those Six Nations, Ferris reckons, and with that allied to the pressure on Sexton's shoulders and the news that Schmidt would not be staying in Ireland beyond the upcoming World Cup, things wobbled a bit.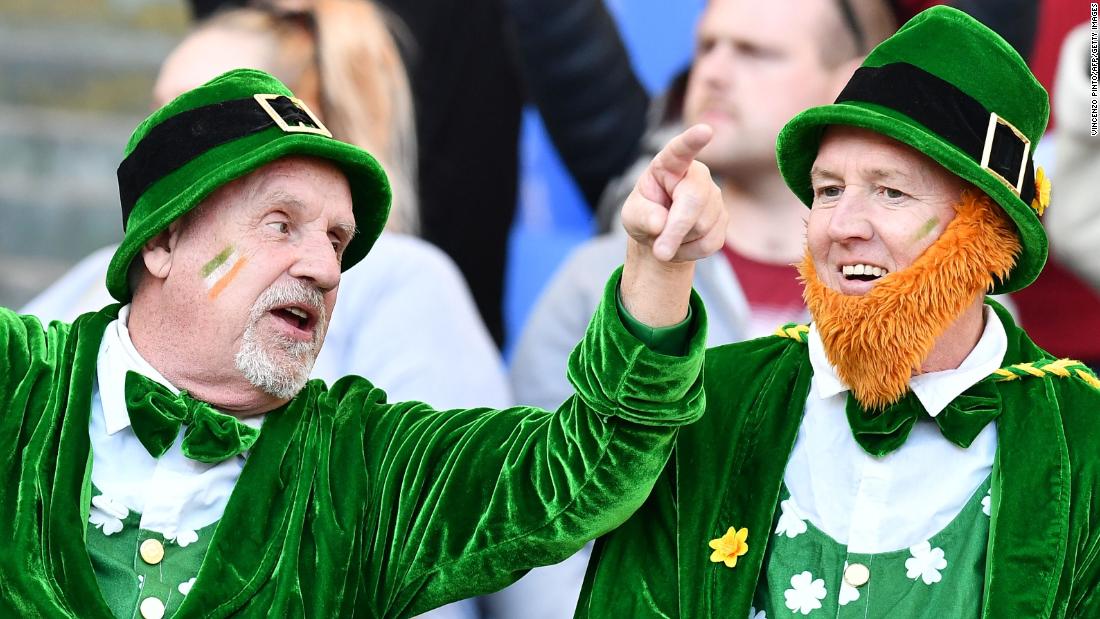 Photos: The Six Nations' finest fansThere is something about the Six Nations Championship that brings out both the best and the peculiar in European rugby fandom. From leprechauns to nuns, gladiators to chickens, it is a beer-fueled festival that has it all.Hide Caption 1 of 17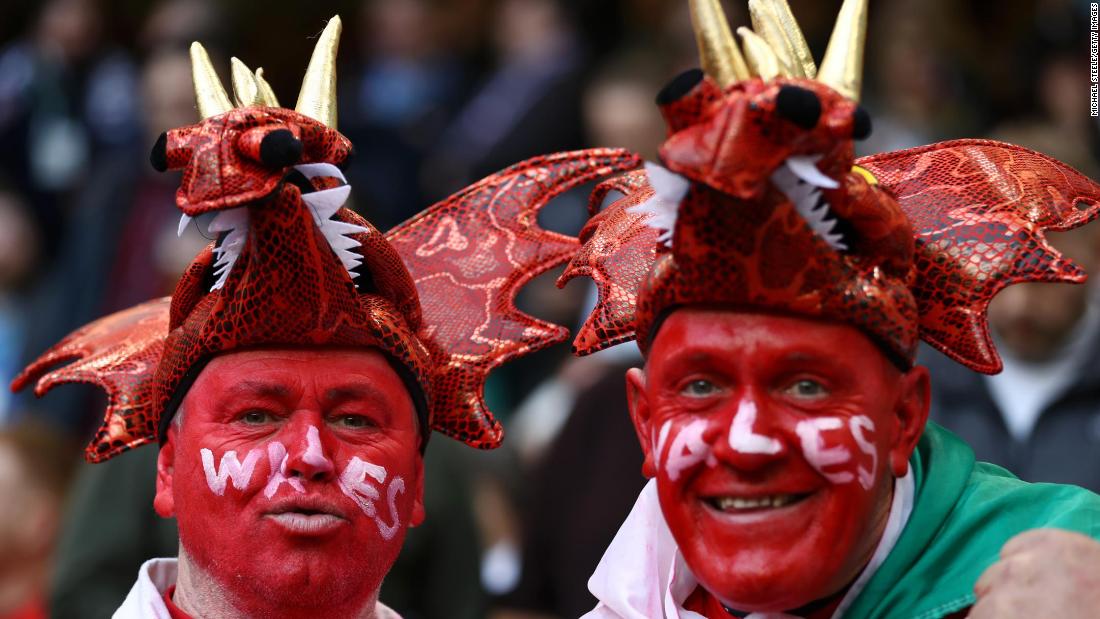 Photos: The Six Nations' finest fansBy way of example, these two Welshmen have dragons on their heads…Hide Caption 2 of 17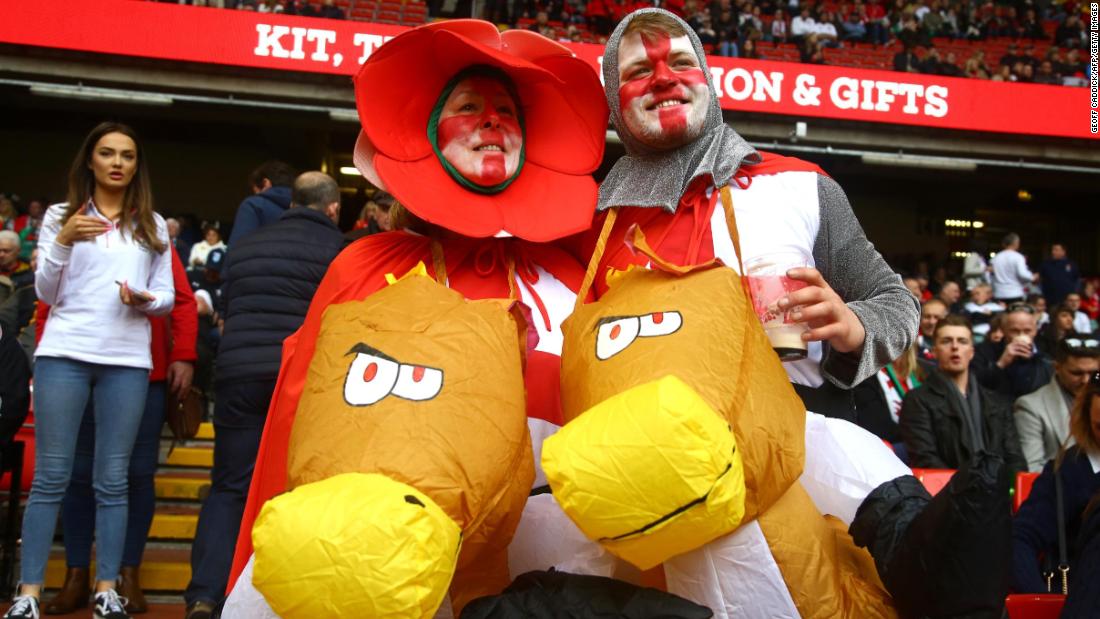 Photos: The Six Nations' finest fansThis English couple — faces painted, rose-clad and covered in chain mail — have arrived on inflatable horseback, presumably in cartoon homage to Saint George. Hide Caption 3 of 17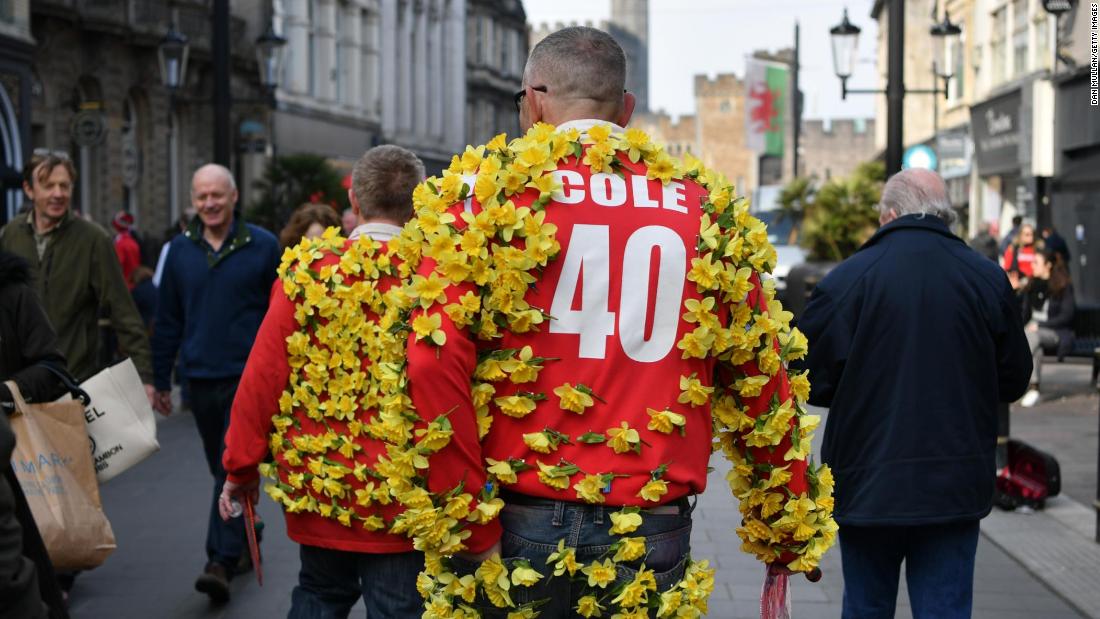 Photos: The Six Nations' finest fansAh yes, the daffodil — a symbol of Wales like few else. Daffodils everywhere — back, arms, legs, backside. Note the baffled smirks of the passers-by.Hide Caption 4 of 17
Photos: The Six Nations' finest fansChain mail, jesters' hats and the longest of long lenses. How the papparazi have changed…Hide Caption 5 of 17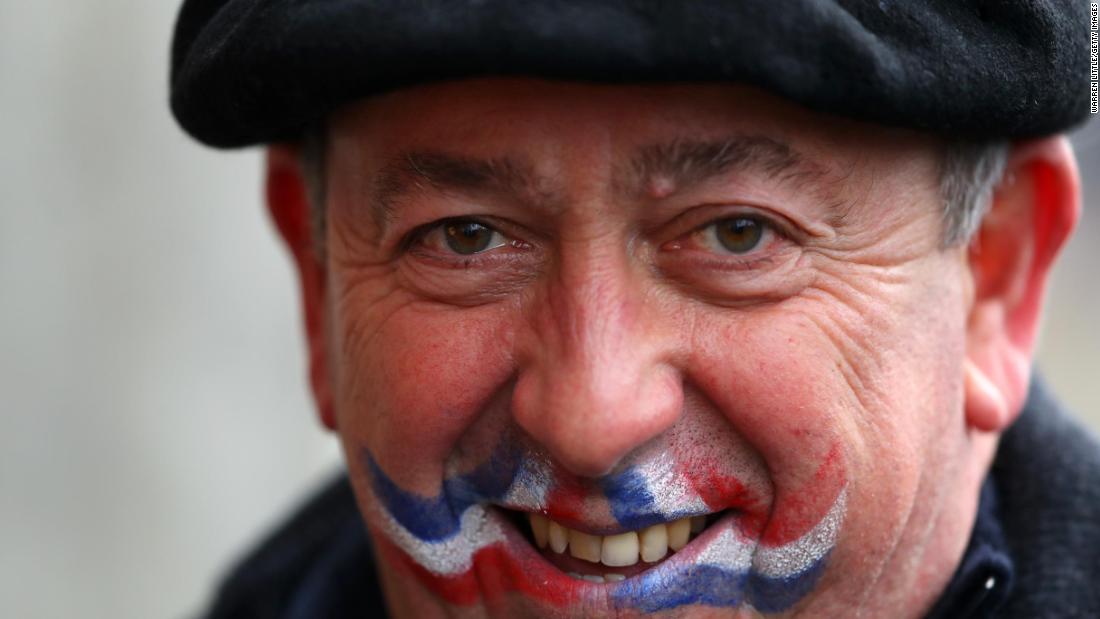 Photos: The Six Nations' finest fansOoh la la. This shouldn't be suave, but look of those eyes…Hide Caption 6 of 17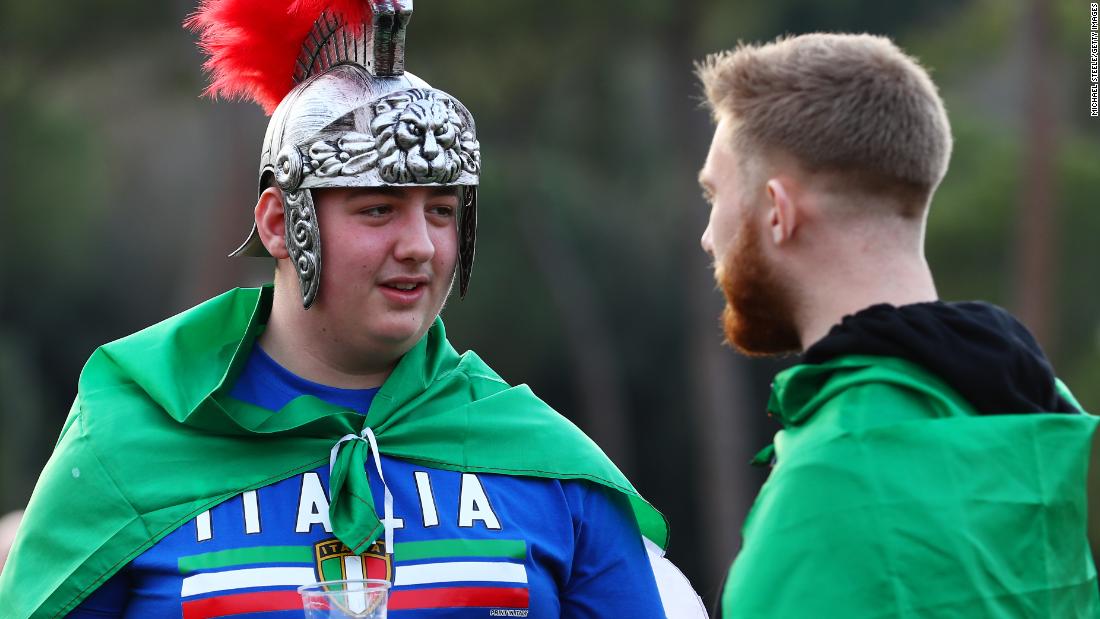 Photos: The Six Nations' finest fansIf ever there was an outfit that contrasted a team's form, this optimistic Italian's gladiatorial splendor doesn't quite match Italy's recent Six Nations record. Sergio Parisse and co. are without a win since 2015.Hide Caption 7 of 17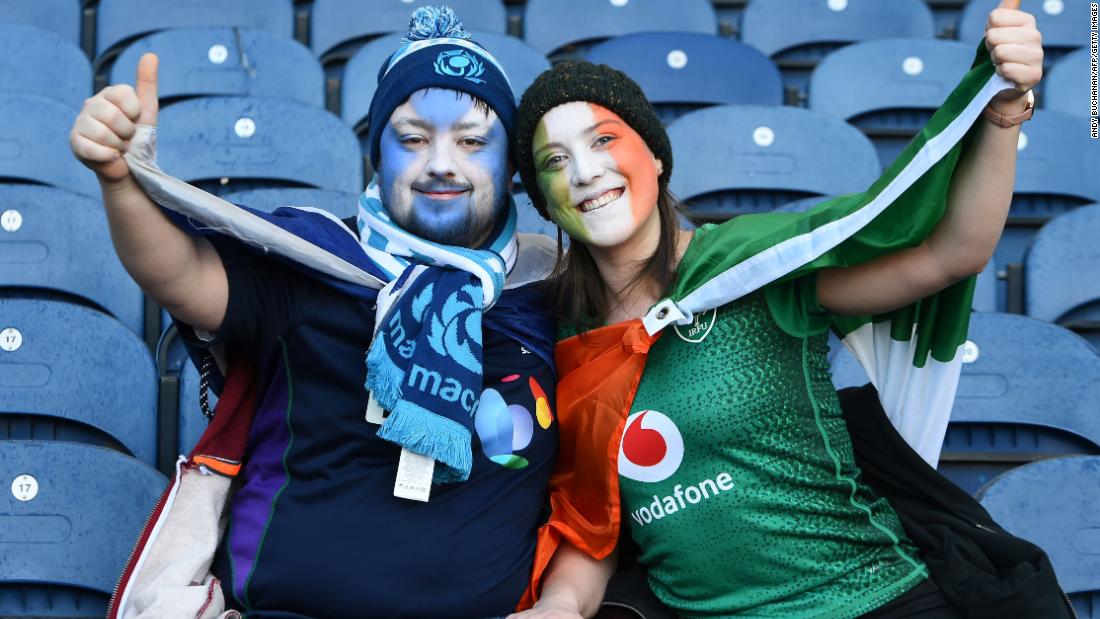 Photos: The Six Nations' finest fansJust look at that face paint! That Saltire is perfection — the facial hair even adds to it.Hide Caption 8 of 17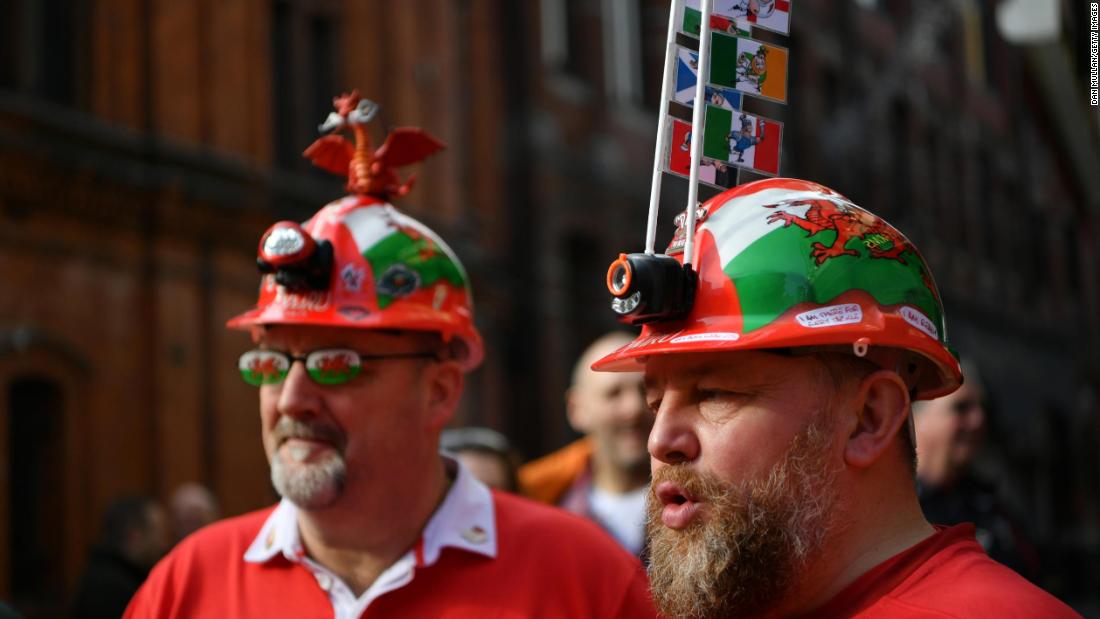 Photos: The Six Nations' finest fansThere is all sorts going on here. Why the mini-flags? And the glasses? Who does that?Hide Caption 9 of 17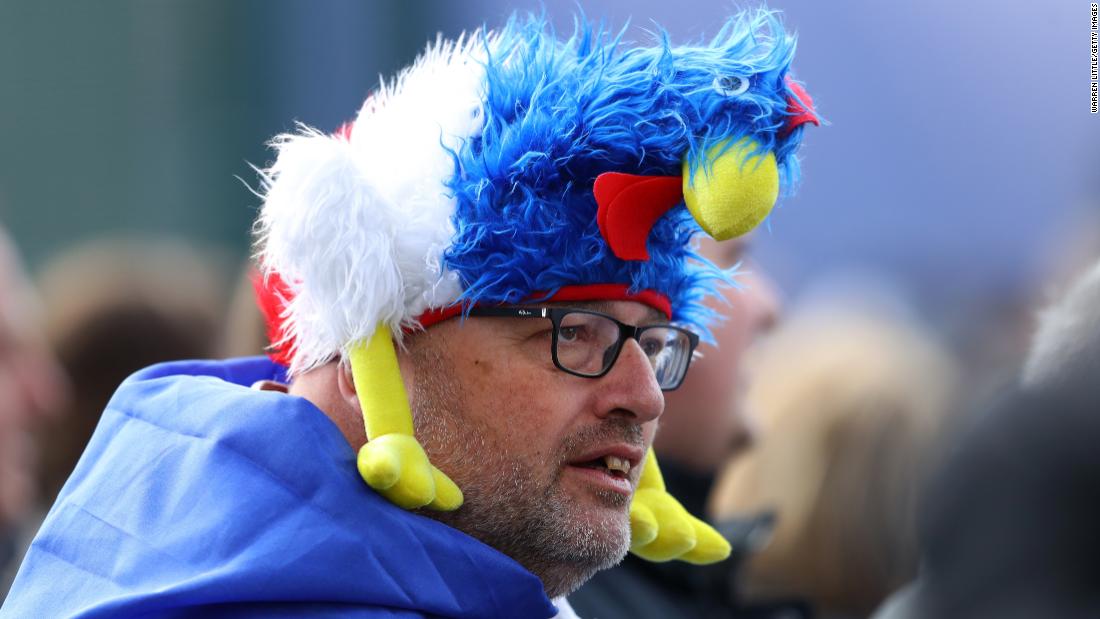 Photos: The Six Nations' finest fansOn this monsieur's visage, you will find what is known as a Gallic rooster.Hide Caption 10 of 17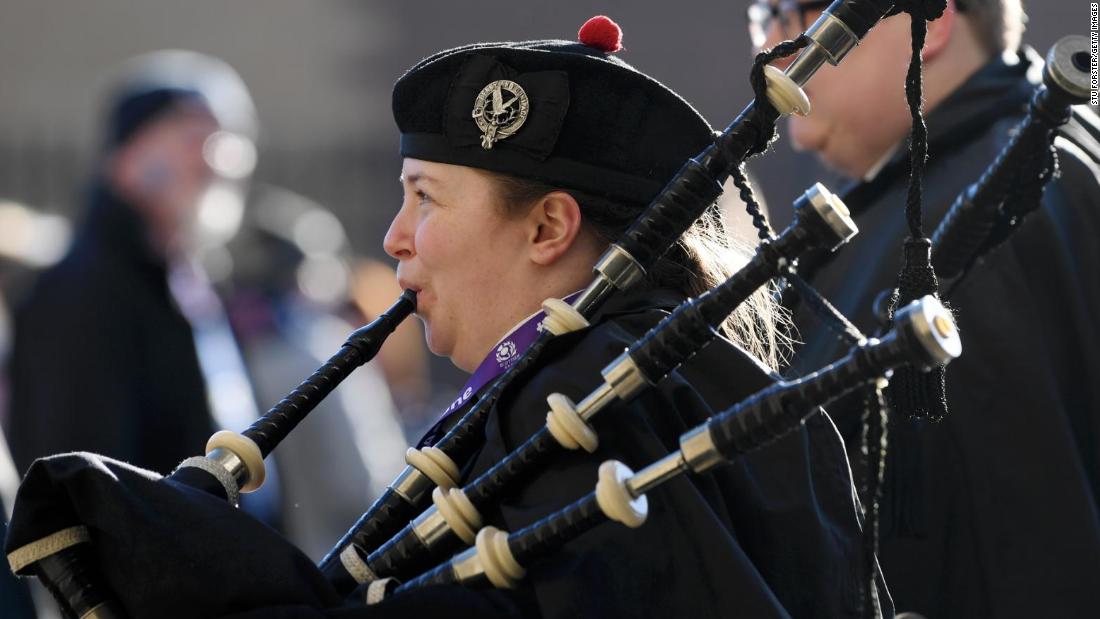 Photos: The Six Nations' finest fansWhat are lungs for, if not for bagpipes?Hide Caption 11 of 17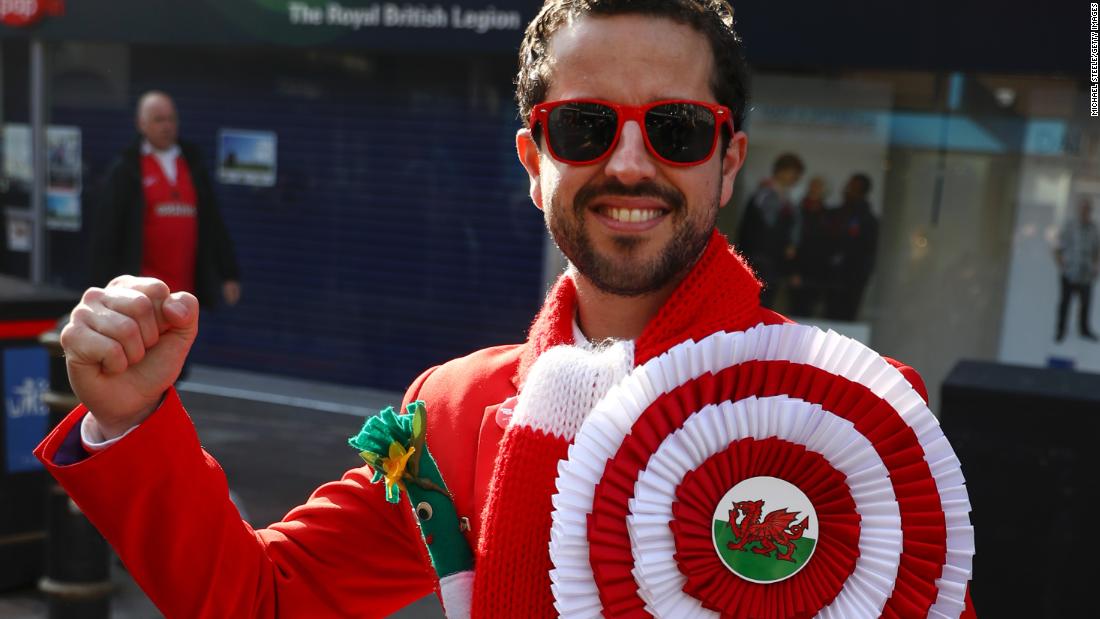 Photos: The Six Nations' finest fansNope, me neither.Hide Caption 12 of 17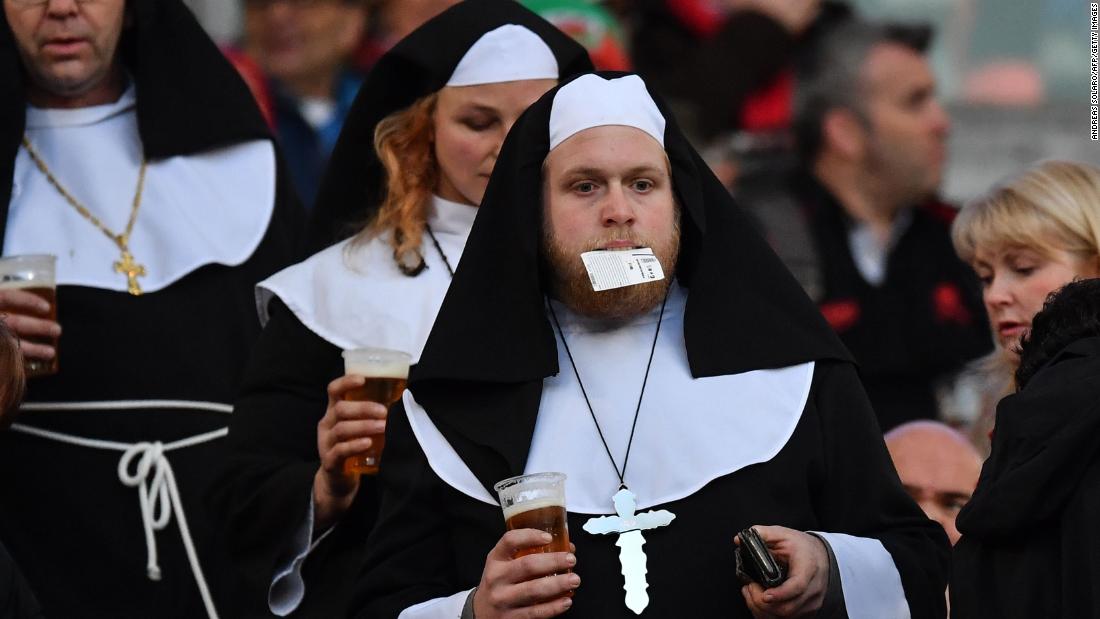 Photos: The Six Nations' finest fansIt wouldn't be Six Nations rugby without a "nun" at the Stadio Olimpico. There are almost too many elements here to analyze. The rope, the cross, the man — ticket semi-digested, beer clutched — his startled face etched with a confused angst. Did he forget to lock the front door?Hide Caption 13 of 17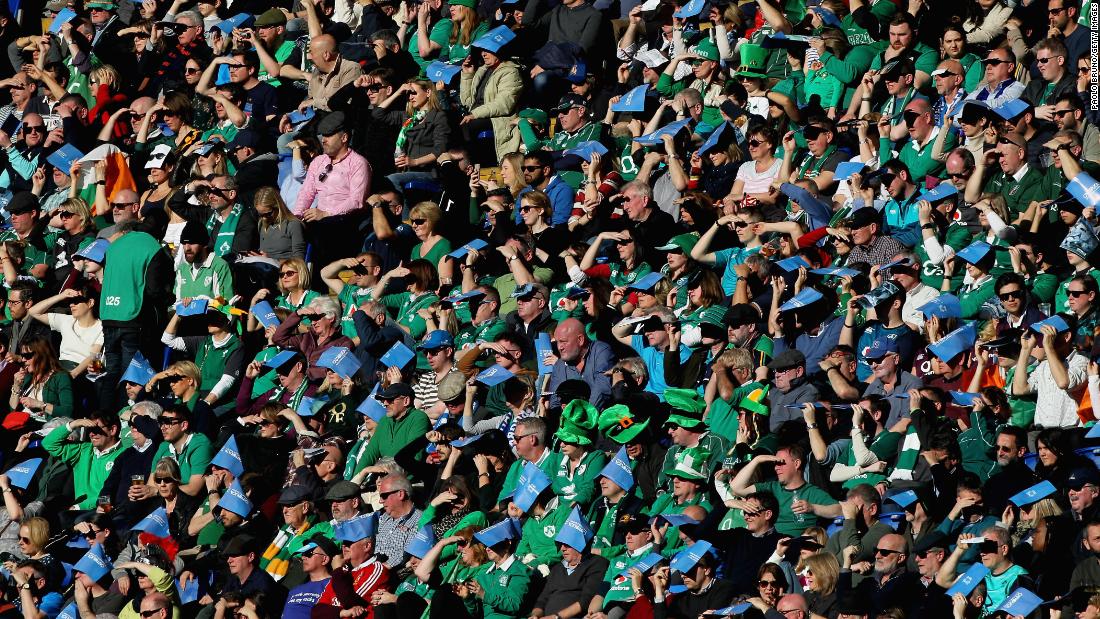 Photos: The Six Nations' finest fansThis could almost be a game of "Where's Waldo?" — a sole pink shirt among a sea of Irish green.Hide Caption 14 of 17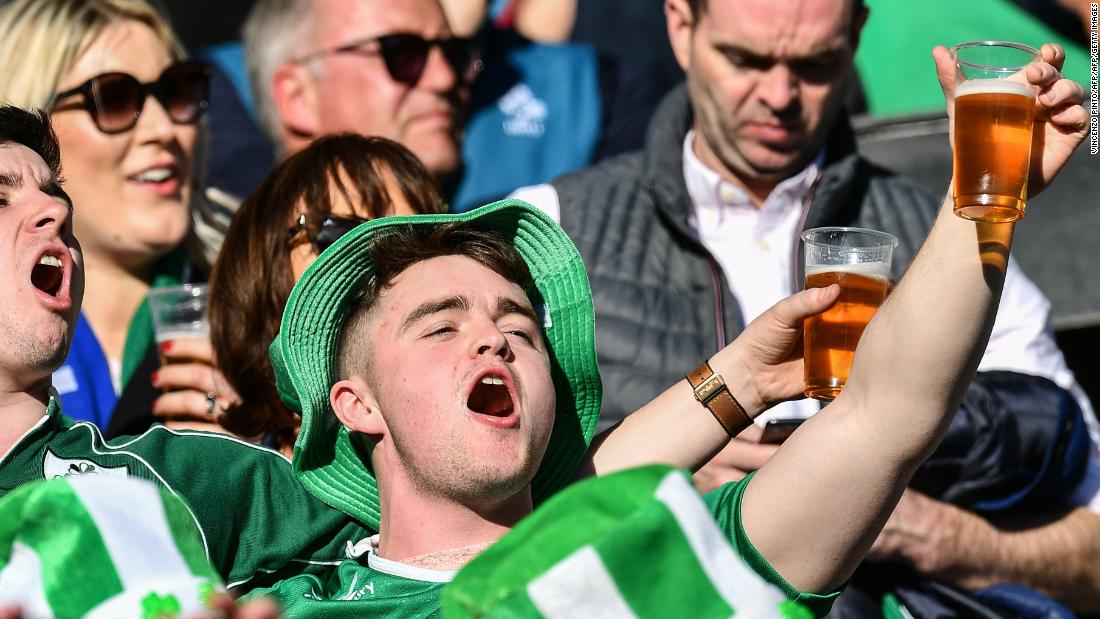 Photos: The Six Nations' finest fansLook at those eyes fixed on that outstretched pint. The wide-brim hat is a lovely touch.Hide Caption 15 of 17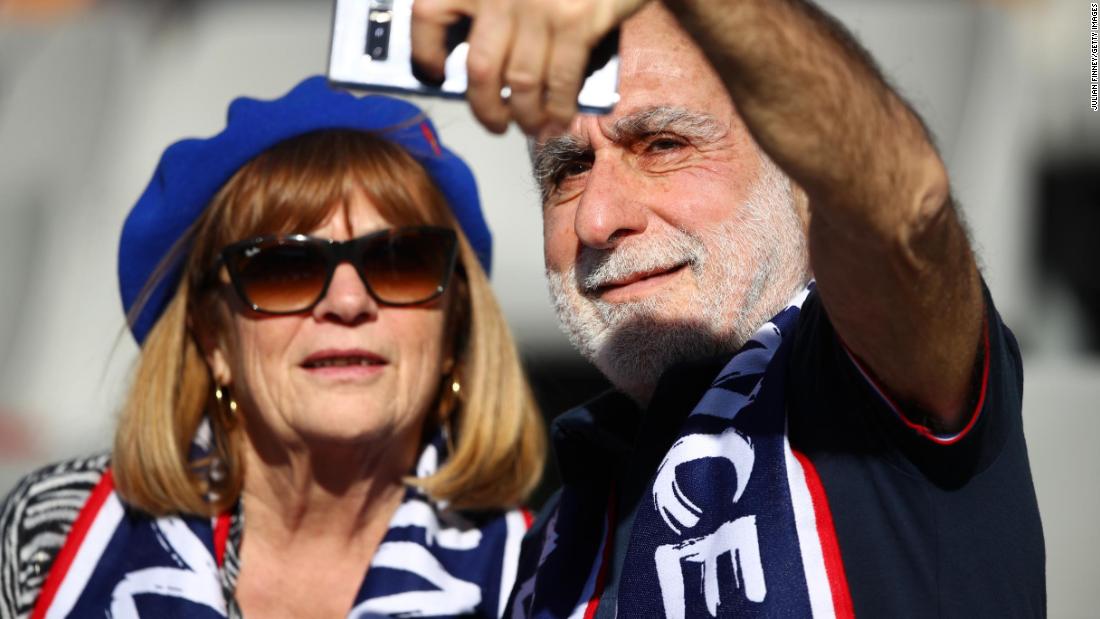 Photos: The Six Nations' finest fansA touch of class and sophistication amid the posse of dragons, roses and roosters.Hide Caption 16 of 17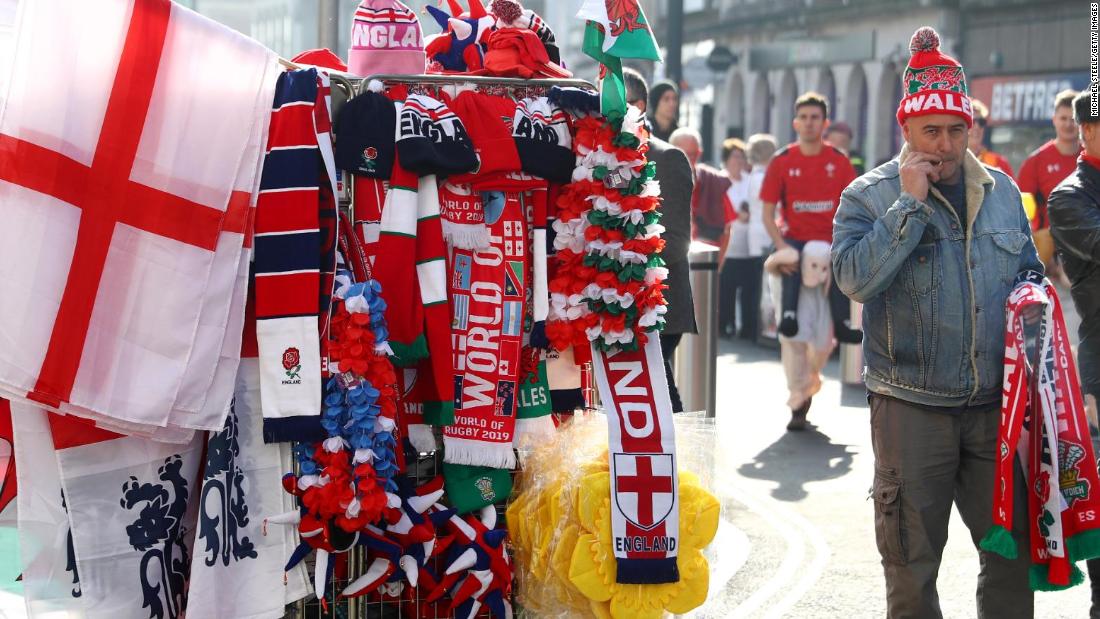 Photos: The Six Nations' finest fansAn image of so many layers. If you can look past the daffodil head frames and the half-and-half scarves, there's actually a man coming up behind on the shoulders of a toy child. What a tournament.Hide Caption 17 of 17
















"I think it's a very British and Irish thing," Ferris adds. "You win in November and people say you're going to win the World Cup. Then a couple of months after that you are beaten by England and everybody's saying you're not going to get out of the World Cup group stage. That's very fickle.
Players were pointing the finger at each other instead of sharing the responsibility
"Ireland have got to get everybody back onboard, they have got to connect people, get the fans to believe and I think most importantly the team have got to believe for one another. When it comes to their first World Cup game — against Scotland — they need to believe they're good enough to win it."Ferris is confident that Ireland have the personnel and that Schmidt's tactical nous will come to the fore. The work-rate in Ireland's pack, with young men like lock James Ryan rising to the occasion, can make a telling difference. The team must also deal with the inevitable knocks of losing players to injury — something the team struggled with at the 2015 World Cup.It's clichéd, but Ferris believes Schmidt's side will approach the World Cup warm-ups one game at a time, build rhythm, work on established partnerships and then roll into the group stage, focusing on Scotland first. Of course, while some moan about Ireland's chances, there are pool rivals who are setting their sights on the green team.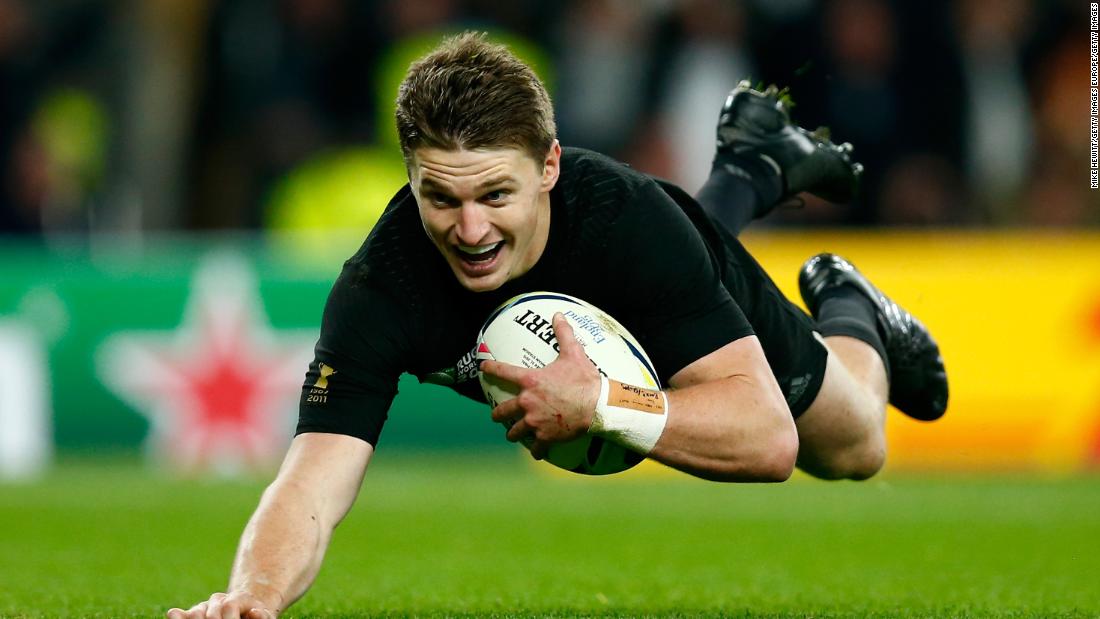 Photos: The Rugby World Cup — a historyEngland, 2015 – New Zealand became the first side to retain the Rugby World Cup after defeating Australia 34-17 in the final at Twickenham Stadium. Hide Caption 1 of 8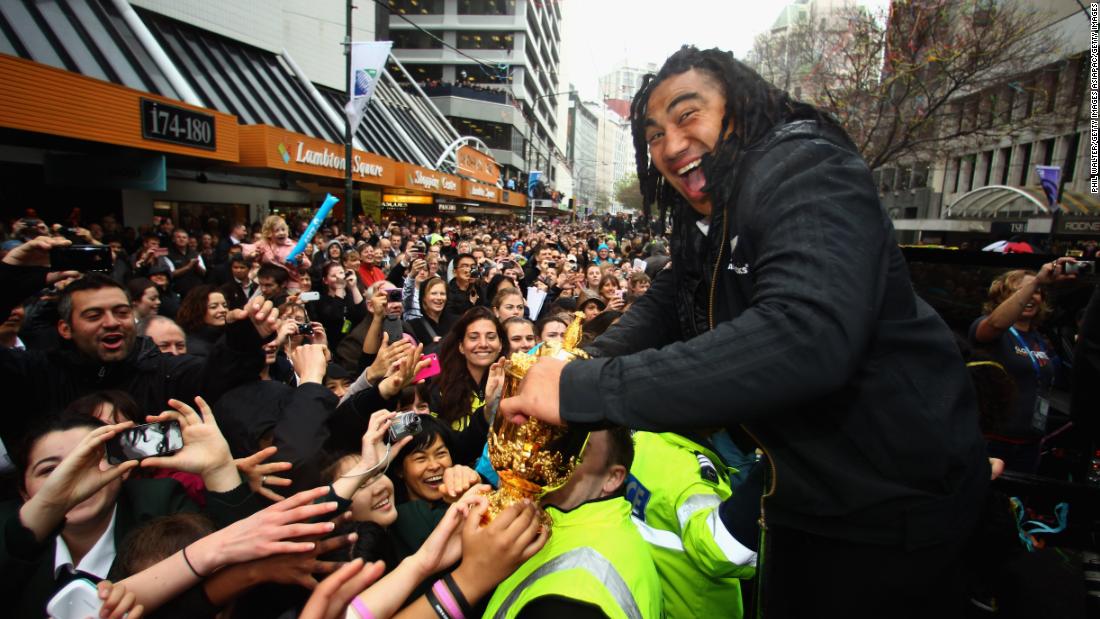 Photos: The Rugby World Cup — a historyNew Zealand, 2011 – The All Blacks ended a 24-year drought when they lifted the Web Ellis trophy on home soil in 2011. Here, Ma'a Nonu greets raucous crowds during the victory parade in Wellington. Hide Caption 2 of 8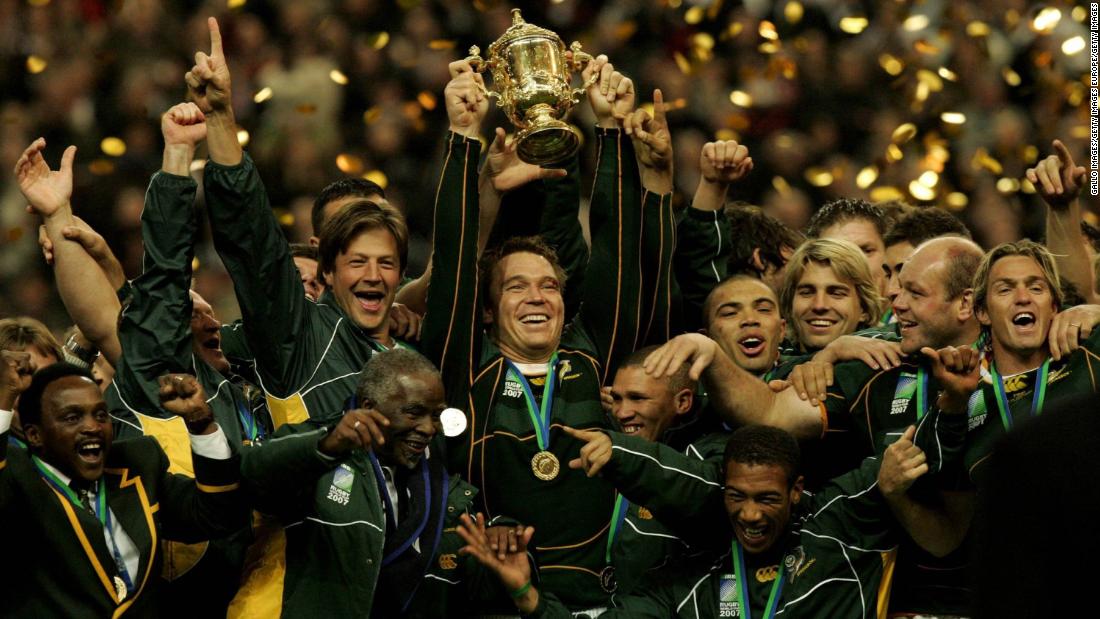 Photos: The Rugby World Cup — a historyFrance, 2007 – South Africa claimed its second title in France in 2007, defeating England 6-15 at the Stade de France in Paris. Hide Caption 3 of 8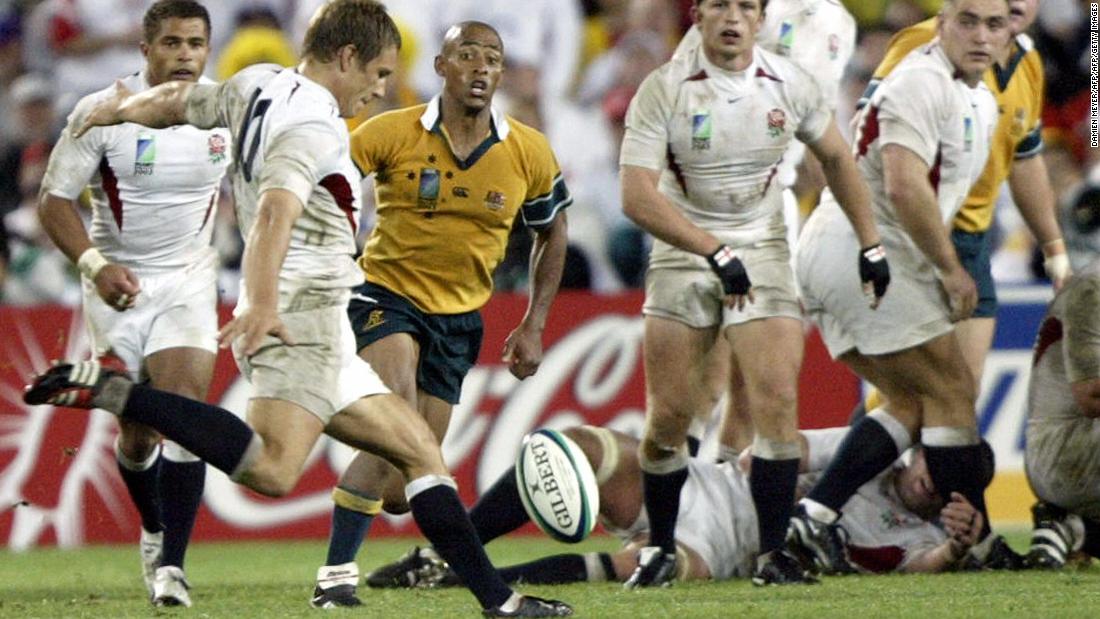 Photos: The Rugby World Cup — a historyAustralia, 2003 – England became the first — and to this day the only — northern hemisphere side to win the World Cup in 2003 by defeating Australia 20-17 in Sydney. Flyhalf Jonny Wilkinson struck the winning drop goal in extra-time.Hide Caption 4 of 8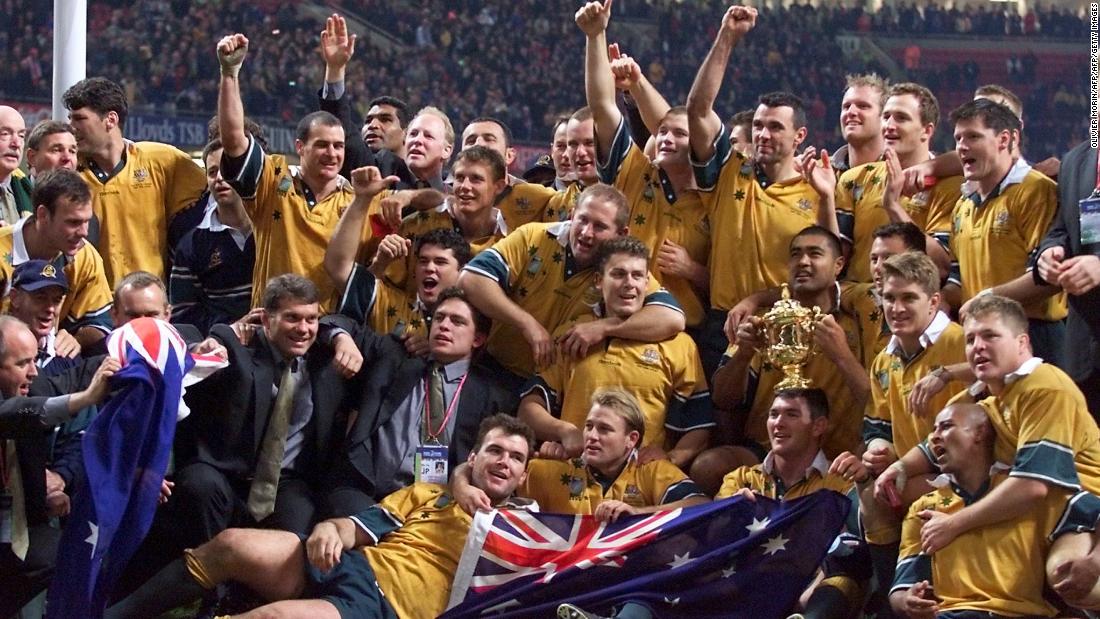 Photos: The Rugby World Cup — a historyWales, 1999 – Australia's second World Cup victory in 1999 came eight years after its first. A 35-12 victory over France saw John Eales' side lift the trophy in Cardiff.Hide Caption 5 of 8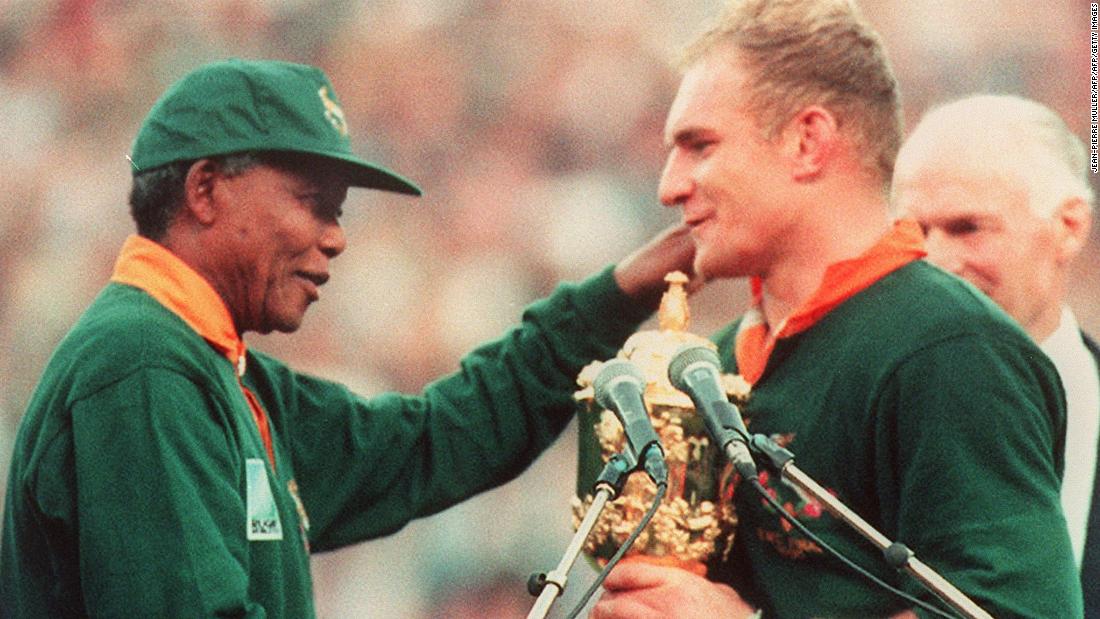 Photos: The Rugby World Cup — a historySouth Africa, 1995 – It's one of rugby's most iconic images — South African President Nelson Mandela presenting the World Cup to Springbok captain Francois Pienaar in 1995. The victory helped unite the nation one year after the end of apartheid. Hide Caption 6 of 8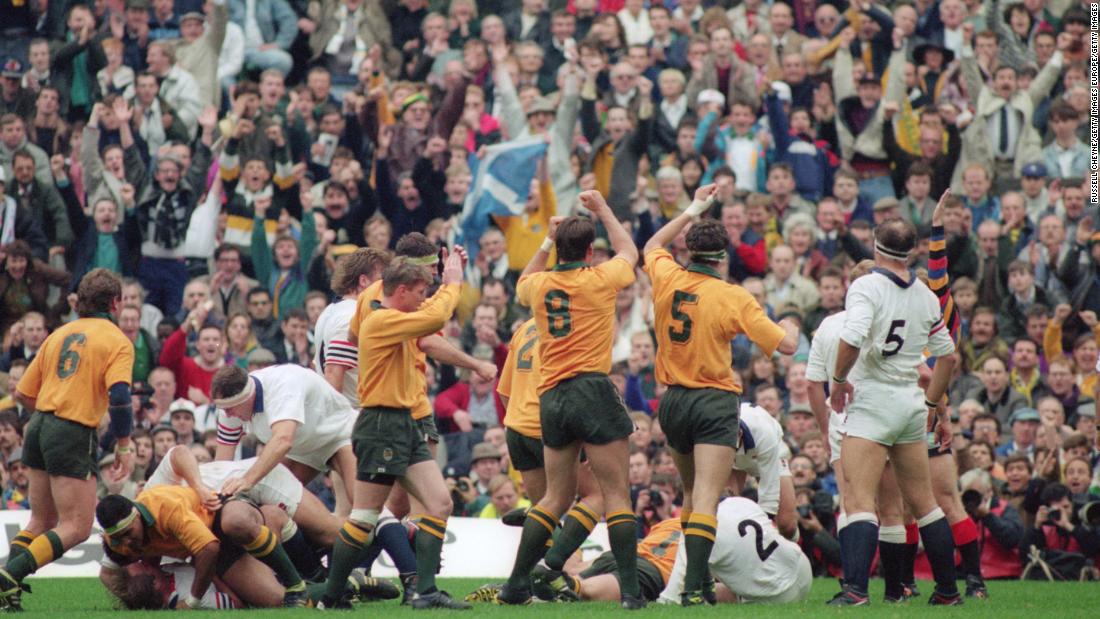 Photos: The Rugby World Cup — a historyEngland, 1991 – Australia first tasted World Cup victory in 1991 after narrowly defeating England 12-6 in the final.Hide Caption 7 of 8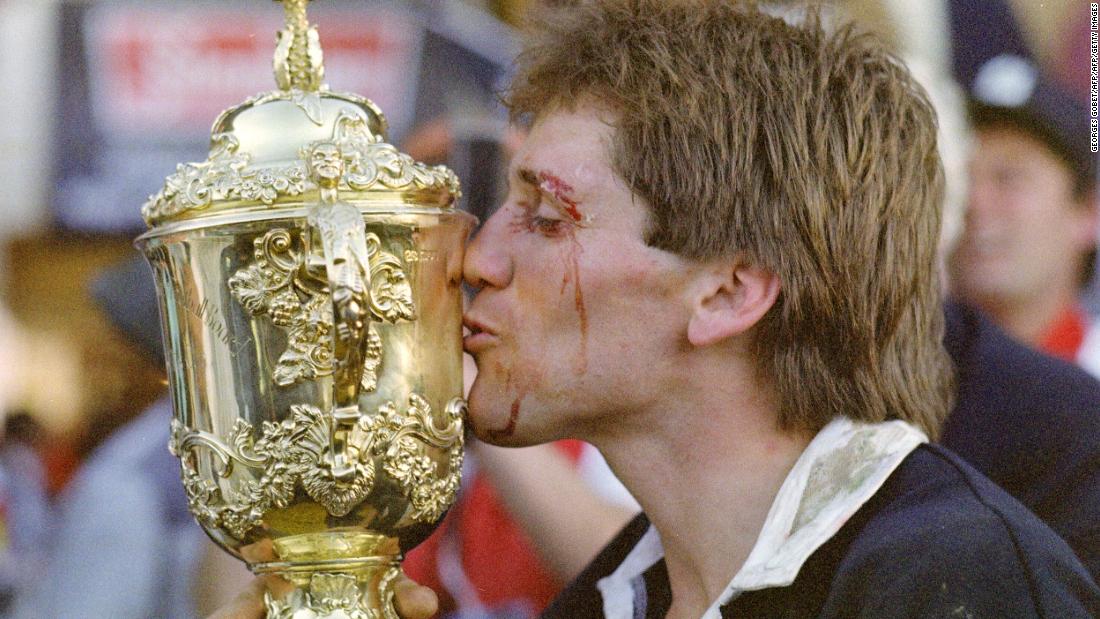 Photos: The Rugby World Cup — a historyNew Zealand, 1987 – The All Blacks won the inaugural Rugby World Cup on home soil in 1987. Captain David Kirk kisses the trophy following victory over France in Auckland. Hide Caption 8 of 8








READ: The 9/11 hero whose legacy lives on through rugbyReasons to be fearful"You do not have to be an expert in rugby to see who is the favorite in our match — it is enough to look at the rankings," says Russia playmaker Yuri Kushnarev. The team leader for Ireland's pool opponent goes on: "We are not dreamers and we understand that Ireland expects an easy and painless exit from our group (Pool A) but we will try everything we can so that it's not easy for them. Thank God that rugby is a contact game — we will fight and we will make someone hurt in the game!"Of course Kushnarev means that Russia will "fight" in terms of competing for every ball and that the "hurt" will come from Russia's bruising approach to the game rather than deliberately targeting opponents. But there is a fire there — Russia is eager to face the Irish. A fly-half or a full-back, Kushnarev appreciates Ireland's strength in defense and their disciplined approach. He applauds the artistry of their territorial play, their kicking game and their use of the scrum and the maul. There is beauty hidden in the pragmatism.
Russia's Yuri Kushnarev will face Ireland at the World CupRugby World Cup Pool A
Ireland
Scotland
Japan
Russia
Samoa
He also sees the size of the task ahead. "It's hard to say this about our team, but we do not have distinctive features like the strong scrum of Georgia or the super-fast game of Japan. "This is a huge test for our team, to play against teams from the top echelon. We have had to build our game by developing individually. But we also have big, fast and strong guys. We did not learn to play rugby at school or at rugby academies (like the Irish). We are self-taught and are trying to go to another level."Which is what the World Cup is all about: teams trying to take things to the next level. Ireland will understand this, but World Cups also offer a vastly varied field of opponents in any pool. The team can play into form. As Ferris says, there is a monkey on the back about the quarterfinals. Making a semi for the first time ever represents the next level for Ireland. Should they do it, it is most likely Ireland will have done so after facing either New Zealand or South Africa from Pool B, in the quarters. Beat one of those two in a knockout game and everyone in Ireland should believe that anything is possible.
Source Link:
https://www.cnn.com/2019/04/26/sport/ireland-rugby-world-cup-2019-spt-intl/index.html
[0.277708]
Comments
comments