As Northern California still reels from the deadly, ongoing Camp fire ― with dozens dead, hundreds still missing and thousands left homeless ― local communities and groups are stepping up to make sure those displaced will get a Thanksgiving meal this week.
In the state's deadliest and most destructive wildfire ever, burning since Nov. 8, at least 79 people have died and more than 12,000 homes have been destroyed. About 26,000 people have been displaced from Paradise and other communities, and about 700 remain listed as missing. Nearly 1,000 people were still sleeping in Red Cross and community shelters across the state as of Monday night, the group said. The fire is now 70 percent contained.
Celebrity chef José Andrés' nonprofit World Central Kitchen stepped in to help earlier this month, serving more than 130,000 meals so far to survivors of the Camp fire and the Woolsey fire in Southern California. On Thursday, the group aims to provide about 15,000 Thanksgiving meals to Camp fire survivors, partnering with the town of Paradise and local groups to host meals at several locations, including shelters. On the menu are turkey, mashed potatoes, pumpkin pie and more.
"We have seen the power of food to bring communities together, especially in times of great need," reads a post on the World Central Kitchen website. "There's no better way to celebrate what we're grateful for than by sharing what we have with someone else."
Thank you to everyone who has supported our Thanksgiving Dinner for Paradise, CA — we're over halfway to our goal! Join our Food First Responders as we work to serve 15,000 meals to survivors of the #CampFire in this #Thanksgiving. Donate ➡️ https://t.co/Y9YgI6fhtF ????? pic.twitter.com/OMGboYVoBC
— WorldCentralKitchen (@WCKitchen) November 20, 2018
The town of Lincoln ― about an hour and a half's drive south of the hardest-hit community of Paradise ― is also hosting a Thanksgiving meal for Camp fire evacuees.
"Watching these events… unfold really makes you think that it could have been us," Jeanette Bermudez, a Lincoln resident and organizer behind the event, told HuffPost. The mother of three was raised in Santa Rosa, a nearby city that was ravaged by wildfires last year.
After the Camp fire hit, Bermudez called up local hotels to see if she could bring food to evacuees staying over Thanksgiving. As she learned that hundreds of evacuees were staying nearby, she started a Facebook group and recruited friends to help. As the event grew, local businesses pitched in, some providing transportation to the event, others offering to host and groom evacuees' pets while they eat, and others still donating food and drinks for the meal.
"I know we can't completely heal them at the moment, but if I can help them get [their] minds off of things, it will absolutely all be worth it," Bermudez told HuffPost. "My hope is that they can connect with other members of the community to establish friendships and support along [their] journey of healing and recovery."
RELATED COVERAGE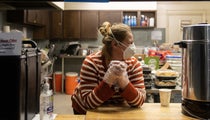 Inside A Shelter With The Victims Of California's Deadliest Wildfire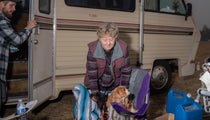 Camp Fire Survivors Are Now Refugees In Their Own Country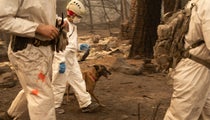 Who's Still Missing In California Wildfire? Getting An Accurate Count Is Not Easy. Download
Source Link:
https://www.huffingtonpost.com/entry/thanksgiving-meals-camp-fire-victims-california_us_5bf492d2e4b0771fb6b3afcc
[0.442762]
Comments
comments