Peggy Drexler is a research psychologist and the author of "Our Fathers, Ourselves: Daughters, Fathers, and the Changing American Family" and "Raising Boys Without Men." She is at work on a book about how women are conditioned to compete with one another and what to do about it. The opinions expressed in this commentary are hers. View more opinion on CNN.
(CNN)The kindness of strangers brought a happy ending for a fourth-grader in Florida bullied for his homemade T-shirt, and whose story went viral in recent days. It was an object lesson for all of us. But there are a couple other important takeaways that are worthy of our attention — in part involving those who bullied him.
The little boy's story made the rounds on social media and then news media after his teacher at Altamonte Elementary School in Altamonte Springs posted an account of the bullying to Facebook: the boy, a "Volunteers" fan, had drawn a University of Tennessee logo onto a piece of white paper and pinned it to an orange tee to participate in his school's "College Colors Day" — and was ridiculed in the lunchroom. "He was DEVASTATED," wrote his teacher, Laura Snyder.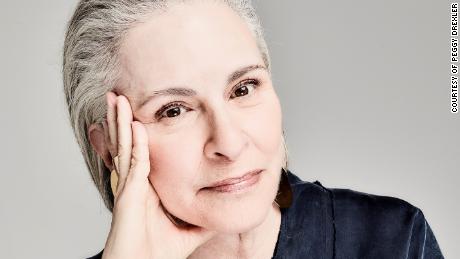 The Facebook post went viral, and the university arranged to send him a "care package" full of logoed apparel. That's not all: The college then announced that it would be turning his design into an official T-shirt, to be sold online. A portion of proceeds would benefit STOMP Out Bullying, an anti-bullying nonprofit. "When I told him that his design was being made into a real shirt and people wanted to wear it, his jaw dropped," said Snyder. "He had a big smile on his face!" Read MoreDemand for the shirt was so high that it crashed the website of the University of Tennessee's online shop. No question, this is a heartwarming — if increasingly rare — example of how social media can be used for good, at a time when so many see it, or use it, as a weapon. What's more, it's a clear example of the importance of bystanders in the fight against bullying, a problem that, according to studies, has both short- and long-term effects on a victim's physical and mental health.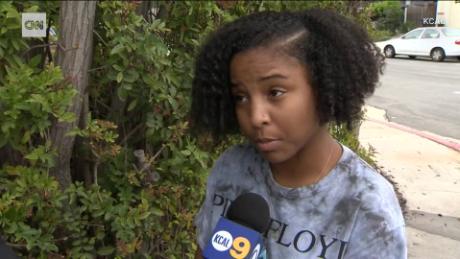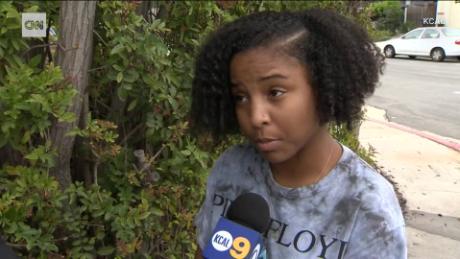 JUST WATCHEDMom confronts class after daughter says she was bulliedReplayMore Videos …MUST WATCH
Mom confronts class after daughter says she was bullied 01:36 Many bullied kids aren't lucky enough to have someone come to their defense, even on a smaller scale. And yet, multiple studies show that bystanders are the key to stopping bullying, both in terms of how they react, and how they don't. One study suggested that bystanders provide an audience in 85% of instances of bullying, and that removing the audience might make the bullying stop. Indeed, the college's reaction did much to bolster the student's confidence. He was, according to a letter written by his mom, "blown away by the support of all these people he's never even met." His teacher described him as walking taller. And although the story going viral regrettably gave the bullies a huge audience, the power they may have exerted over their victim in that moment of making fun was quickly squashed when they became the subjects of a story in which they were most definitely not the heroes.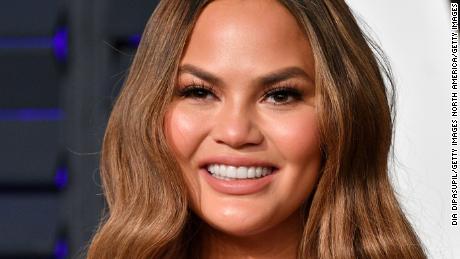 Donald Trump craves Chrissy Teigen's approval Hopefully the potential public embarrassment wasn't the bullies' only consequence, however. The fact is bullies may be in as great a need of help and attention as their victim. While victims of bullying often get most of the attention and aftercare, studies have shown that those who bully are at high risk for suicidal thoughts — and that the more they bully, the higher the risk becomes. According to a report published in the International Journal of Adolescent Medicine and Health, a child who bullies may be at two to nine times higher risk for suicide. Girl bullies — and the bullies in this case were girls — appeared to be at highest risk, noted an article about the study in the New York Times. Parents and teachers — all of us, really — need to consider this carefully as they deal with cases of bullying, including this one. All involved in school bullying cases are, after all, vulnerable children or adolescents.As for the university, while a cynical view might consider how the whole event was pretty great PR, perhaps as much about savvy marketing as it was about sticking up for a little kid, even if the university was acting out of self-interest, in doing so in this benevolent way it showed — and modeled for all to see — the understanding that good deeds will go rewarded.That's an important message, and especially so at a time when the country is led by a commander in chief who appears to love to bully, and uses social media to do it. There's a certain irony in the fact that another top story of the day has the President of the United States, Donald Trump, tweeting that supermodel Chrissy Teigen is "the filthy mouthed wife" of John Legend. It's hard to foster a culture of kindness when your commander in chief himself proudly parades bullying behavior. Get our weekly newsletter
Sign up for CNN Opinion's new newsletter.
Join us on Twitter and Facebook
Or, perhaps, it's easier. Perhaps the widespread support for the Florida student is, in part, a positive reaction to the negativity President Trump puts out. Kindnesses matter, and what's great about the Florida boy's story is that it shows how a simple action that might appear to be benefitting a single person — in this case, the student who was bullied — can in fact engender good will among hundreds of thousands of people. One can hope that the more these stories become public, the more likely it will be that someone faced with a situation like this will act positively. It's rarely the easier thing to do. But it is more important than ever.
Source Link:
https://www.cnn.com/2019/09/09/opinions/university-of-tennessee-florida-boy-t-shirt-drexler/index.html
[-0.293794]
Comments
comments