London (CNN)Three days after Brexit was supposed to happen, lawmakers in the House of Commons remain incapable of breaking the deadlock.
On Monday night, MPs once again attempted to take control of the Brexit process by voting on alternatives to Theresa May's Brexit deal. They attempted, but failed. Of the four alternative plans voted on, none received a majority.This inability to agree on anything looked particularly farcical on the first working day since the Prime Minister's deal was defeated on Friday.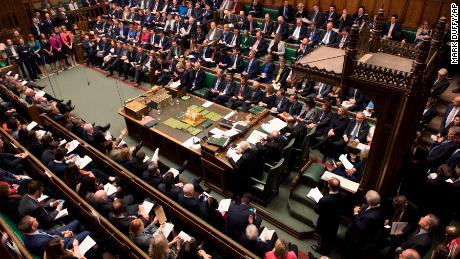 Brexit remains deadlocked as UK Parliament rejects alternative plans againThroughout Monday, prospects of a softer Brexit or a second referendum getting the indicative approval of parliament were talked up. It looked like — whether it be tacked onto May's withdrawal deal or a whole new plan — there might be a crack of light as to a way through this mess. There might even have been some sort of cross-party compromise. Read MoreInstead, parliament continued to disagree with itself and berate one another, as the Brexit deadline, already delayed once, loomed just over the horizon. On April 10, May will attend an emergency summit of EU leaders in Brussels. There, she must inform the EU of the UK's next move. This slow, painful Brexit process might end up being a race to a majority between May and those trying to find alternative ways to escape this this swamp.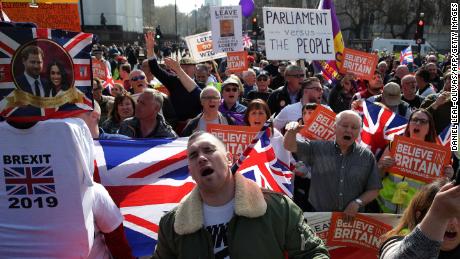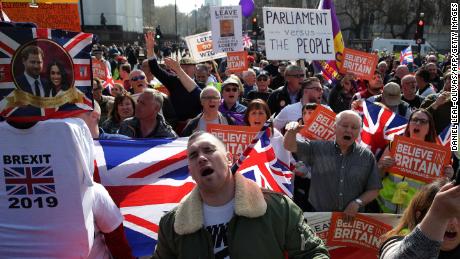 JUST WATCHEDBrexit protests cause gridlock in LondonReplayMore Videos …MUST WATCH
Brexit protests cause gridlock in London 02:03As things stand, the UK has two options. In the absence of May's deal — still the only one on the table — being ratified by parliament then the UK government must inform the EU whether or not it intends to take part in the European Parliamentary elections. Without getting into the details, at this stage, it's a binary choice. If it participates, then it's an extended stay in the EU, with Brits standing in the European Parliament and the Brexit dream slipping from the UK's grasp. The alternative is a no-deal crash out. It was once received wisdom that a no-deal Brexit would not be approved by parliament. But in light of Monday night's performance, even that seems an absurd statement.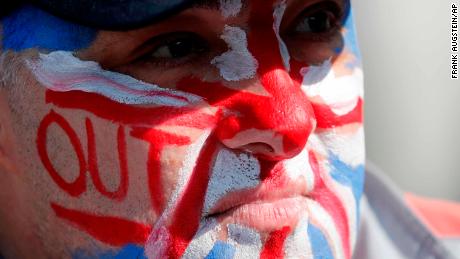 What is Common Market 2.0? The Brexit option gaining momentumGiven the sense of urgency — April 10 is, lest we forget, under two weeks away — anything that commands a majority in parliament might just be good enough. At this stage, it doesn't matter if it's a proposal put forward by the government. It doesn't matter if it's put forward by the opposition. It doesn't matter if it is a cross-party initiative. The UK urgently needs some form of clarity. It's clear now that tribal politics have done nothing but make Brexit impossible to date. Even May offering her head wasn't enough, despite how many MPs want to see the back of her.A majority for something needs to be found in a matter of days. The time for a sensible solution to Brexit really is running out. The alternatives now are no Brexit or a not particularly sensible solution. Betting on either is little more than flipping a coin.
Source Link:
https://www.cnn.com/2019/04/01/uk/brexit-luke-mcgee-analysis-intl-gbr/index.html
[-0.669828]
Comments
comments