London (CNN Business)Companies in the United Kingdom are suffering from a bad case of déjà vu after lawmakers rejected a second version of the Brexit deal negotiated by Prime Minister Theresa May.
"Enough is enough," said Carolyn Fairbairn, director general of the Confederation of British Industry, a business lobby. "It's time for parliament to stop this circus," she added, stressing that "jobs and livelihoods depend on it."The stunning defeat increases the chances that Britain will crash out of the European Union without a deal in just 17 days — doing big damage to the economy — or that Brexit will be delayed, prolonging the uncertainty for business."Businesses have warned time and again that the United Kingdom is not ready to face the consequences of a messy and disorderly exit from the European Union," said Adam Marshall, director general of the British Chambers of Commerce.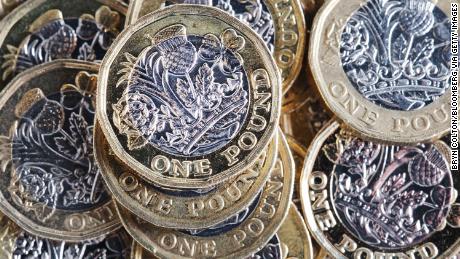 The pound's make or break moment is getting closerCompanies in Britain and the European Union have spent months preparing for a chaotic Brexit. Their biggest fear is a scenario where the United Kingdom crashes out of the bloc, leading to new trade barriers while putting jobs and investment at risk.Read MoreMcDonald's (MCD) and KFC (YUM) have warned that leaving without an agreement on March 29 would result in "significant" disruptions to their supply chains. Airbus (EADSF) has said it would be forced to redirect future investment if Britain crashes out of the European Union.The auto industry has already come under intense pressure.Nissan (NSANF) has scrapped plans to build a new model in the United Kingdom, citing uncertainty over Brexit. BMW (BAMXF) plans to close its Mini factory in England for one month of maintenance immediately after Brexit because it can't be sure of getting the parts it needs. And Ford (F) said that a 'no-deal' Brexit would cost it $800 million in 2019.Industry groups reiterated their warnings after the vote on Tuesday."We are now staring down the precipice," said Catherine McGuinness, policy chair at the City of London Corporation, which promotes the city as a financial hub."Politicians of every hue must overcome their differences and make avoiding a no-deal Brexit the absolute priority, starting with the vote in parliament tomorrow," she added.
Source Link:
https://www.cnn.com/2019/03/12/business/business-reaction-brexit/index.html
[-0.871519]
Comments
comments