(CNN)Authorities in Toledo, Ohio, have charged four boys with murder after a sandbag they allegedly dropped from an interstate overpass killed a passenger in a car.
Authorities say three 14-year-olds and a 13-year-old threw sandbags and other objects onto the southbound lanes of Interstate 75 on December 19.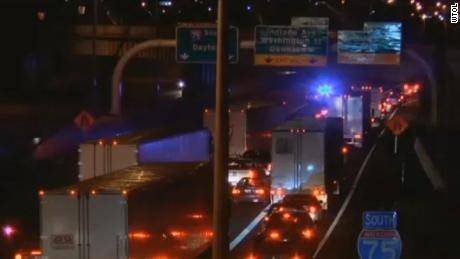 The incident occurred on Interstate 75 in downtown Toledo.One of the bags crashed through the window of a car traveling below, hitting passenger Marquise Byrd on the head. Byrd, a 22-year-old from Warren, Michigan, later died.The boys, who have not been identified because they are minors, were arraigned Wednesday on charges of murder and vehicular vandalism. All four boys denied the charges against them, said Lori Olender, deputy chief of the juvenile division of the Lucas County Prosecutor's office. Read MoreOlender said a second car was damaged in the incident, so the teens each face two counts of vehicular vandalism. No one was injured in the second car, she said."While this season is typically a time of family celebration and togetherness, ours has been a season of profound loss and grieving," said Lillian Diallo, an attorney for Byrd's family, in a statement after the charges were upgraded to murder. "We have a mother mourning the senseless loss of her son, and a brother in the military who just came from the risks of deployment overseas … home to the horror of burying his younger brother."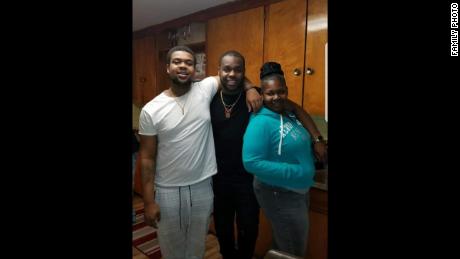 From left, Marquise Byrd, his brother and their mother. Byrd was 22.Diallo told CNN that Byrd was preparing to propose to his girlfriend and the mother of his 2-year-old son. "This is tragic all the way around," Diallo said. "The fiancé didn't even know she was going to be a fiancé. To steal that from somebody is just horrific." Diallo described Byrd as a guy who always had a smile on his face. "He was a good kid," she said. "He really was." Byrd won't be buried until January 6 while the family waits for people to come into town to "come together in fellowship and memory of his life," Diallo said. This incident is not the first time teens have been charged with murder in such a case. In October, a Michigan judge denied bond for five teenagers accused of throwing a 6-pound rock off an overpass near Flint, killing Kenneth White Jr., 32. Those teens face second-degree murder and other felony charges, and could be imprisoned for life. They have pleaded not guilty.
Source Link:
http://www.cnn.com/2017/12/27/us/toledo-teens-charged-throwing-sandbag-overpass-trnd/index.html
[-0.743137]
Comments
comments