London (CNN)There was a time when Boris Johnson claimed his government was following the science at every step of its plan for dealing with the coronavirus.
But as the number of confirmed Covid-19 cases in the UK soars once more, and the country braces for a long, miserable winter, the British Prime Minister appears to be at odds with those same advisers he once placed front and center of the pandemic response. His Chief Medical Officer on Monday night poured a bucket of very cold water over his latest plans to tackle a worrying upturn in the spread of the coronavirus in the UK. And On Tuesday he was facing further criticism after it emerged that his group of top scientific advisers recommended three weeks ago a significantly tougher package of measures than even he now plans.Johnson, it seems, is trapped by his bitterly divided Conservative Party — faced down by the hawks, such as his finance minister Rishi Sunak, who want to keep the economy as open as possible and doves, who think tough measures now would be better in the longer run.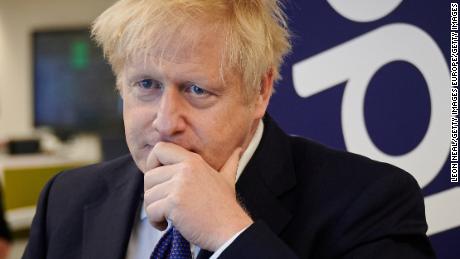 Fear sets in that Boris Johnson's Brexit government is ill equipped to handle a pandemicHis attempts to walk that tricky line were evident in a press conference on Monday evening. Instead of introducing a short, sharp "circuit breaker" lockdown, advocated by experts who want to disrupt the current rate of transmission immediately and buy the country time before a difficult winter, Johnson outlined a three-tiered system of lockdown measures, to be applied locally according to the number of reported cases in a given area.Read MoreEven the top tier of these new restrictions is a far cry from the hard lockdown that Johnson introduced in March. Children will still attend schools, restaurants will be allowed to remain open and it will be up to local authorities to decide whether other parts of the hospitality sector must close. It was immediately clear that some of Johnson's senior scientific and medical advisers were not convinced. Standing next to the Prime Minister was his Chief Medical Officer, Chris Whitty, who said he was "not confident" that even the restrictions currently envisaged for highest tier "would be enough to get on top" of the virus spread.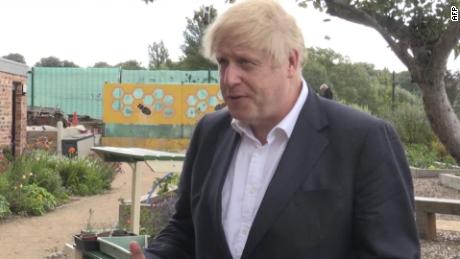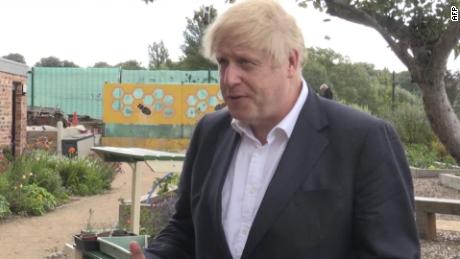 JUST WATCHEDBoris Johnson: Signs of a second coronavirus wave in EuropeReplayMore Videos …MUST WATCH
Boris Johnson: Signs of a second coronavirus wave in Europe 01:03Hours later, an eye-opening cache of documents was published online — the minutes of the a recent meeting of the group of top scientific advisers to the UK government, the Scientific Advisory Group on Emergencies (SAGE).The records show that SAGE agreed at its September 21 meeting that a "package of interventions will need to be adopted to prevent this exponential rise in cases," including a "circuit-breaker to return incidence to low levels; Advice to work from home for all those that can; Banning all contact within the home; Closure of all bars, restaurants, cafes, indoor gyms, and personal services."Yet the Prime Minister appears to have granted SAGE only one wish: The day after that meeting, he advised that people work from home where possible. Robert Dingwall, professor of social science at Nottingham Trent University who sits on a panel which advises SAGE, believes some of the group's recommendations were not taken on board by the government because "they were based on theoretical assumptions, rather than empirical evidence," adding that this "reflects the lack of investment in research in social behavioral science compared to medicines and vaccines."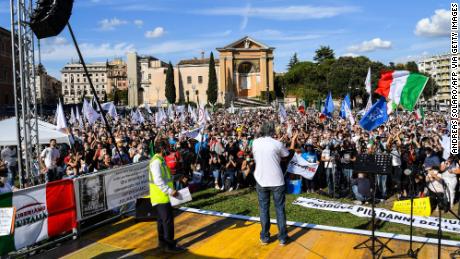 Strict rules loom across Europe as second wave of Covid-19 intensifies All of these arguments between politics and science will — eventually — become known to the public when the UK's coronavirus response is scrutinized at the inevitable public inquiry, at some point in the future. And however much merit protecting the economy might have in the long run, creating a perception that you are ignoring scientific advice could be dangerous, should the virus run riot and the UK's already massive death toll rise still further. As Simon Clarke, associate professor in microbiology at the University of Reading puts it: "The politicians have to steer a way through the middle of this. The more it looks like they are picking a fight with their top scientific advisers, the more they personally take on the blame for the worst failures in public health during the nation's worst health crisis in a century."
Source Link:
https://www.cnn.com/2020/10/13/uk/boris-johnson-versus-scientific-advice-intl-gbr/index.html
[-0.852451,"negative"]
Comments
comments