(CNN)While the world's attention focuses on the destructive Amazon wildfires in Brazil, devastating blazes have decimated swathes of tropical forests and savannah in neighboring Bolivia.
More than 1.8 million acres in Bolivia have been burned, prompting President Evo Morales to suspend his re-election campaign on Sunday, according to the state-run Bolivian Information Agency (BIA). The country saw 13,396 fires in August, a 422% increase from the month before, according to Brazil's National Institute for Space Research (INPE).On Monday, Morales said that 4,000 state employees and volunteers were currently battling the flames — which according to Reuters are burning unabated across areas near Bolivia's border with Brazil and Paraguay.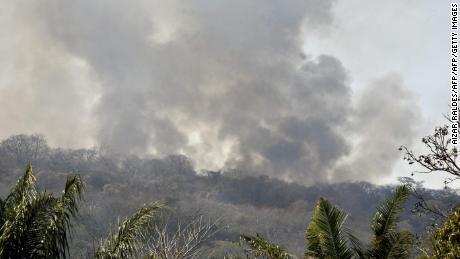 Wildfires have decimated large areas of Bolivia's rainforest."Nothing is more precious that our Mother Earth; she can survive without us but we cannot survive without her," Morales wrote on Twitter. Read More"The damages from the fire in la Chiquitania (region) put at risk the most valuable (thing) we have in our lives: our environment," Morales also tweeted. "We are a strong and dignified county, fighting together we have surpassed many challenges throughout our history. United we will overcome this challenge."
Reiteramos el agradecimiento a casi 4.000 servidores y voluntarios de 17 instituciones que nos acompañan en la lucha diaria contra el fuego. Nada es más valioso que nuestra Madre Tierra; ella puede vivir sin nosotros, pero nosotros no podemos vivir sin ella. #UnidadEnLaAdversidad pic.twitter.com/0LTSZYv8wC
— Evo Morales Ayma (@evoespueblo) August 26, 2019 The Amazon spans eight countries, including Bolivia, though the majority of the forest is in Brazil. The Amazon forest produces about 20% of the world's oxygen and plays an essential part in the fight against climate change.Morales told a Sunday new conference that the government had hired one of the largest planes in the world, a Boeing 747 Supertanker, and a fleet of smaller ones to put out the fires, according to BIA. He added that on a visit to certain locations, mainly around Robore in eastern Bolivia, fires had decreased by about 70%. In other areas, however, winds have reignited fires in other areas, he said.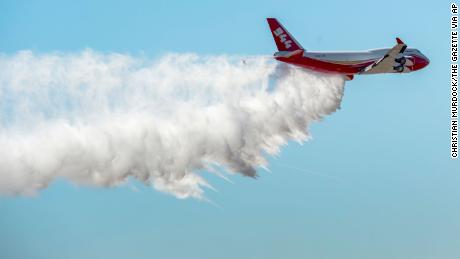 A firefighting Supertanker plane from the US is helping in the Amazon rainforestMorales also indicated that he would now accept international help to combat the blazes, saying he would participate in the initiatives proposed by French President Emmanuel Macron at the G7.During the G7 summit on Monday, Macron announced a $20 million emergency fund to help Amazon countries affected by the rainforest fires.The fires are "two times the surface area of France," Macron said after a G7 climate session Monday, adding that France would provide military support to quell the blazes damaging the "most important lungs of the planet."
Source Link:
https://www.cnn.com/2019/08/26/americas/bolivia-amazon-fires-intl/index.html
[-0.396564]
Comments
comments