Mike Downey is a former Los Angeles Times and Chicago Tribune columnist and a frequent contributor to CNN. The opinions expressed in this commentary are his own. View more opinion at CNN.
(CNN)Fate has a way of redefining heroes. A college football star runs the wrong way with the football, costing his team dearly in a big game. (Roy Riegels, the 1929 Rose Bowl.)
A golfer signs a scorecard with the wrong score on it, costing himself a shot at a major championship. (Roberto De Vicenzo, the 1968 Masters.) A college basketball star requests a timeout when his team has none remaining, costing his team a last chance to avoid defeat with seconds to go. (Chris Webber, the 1993 NCAA men's tournament.)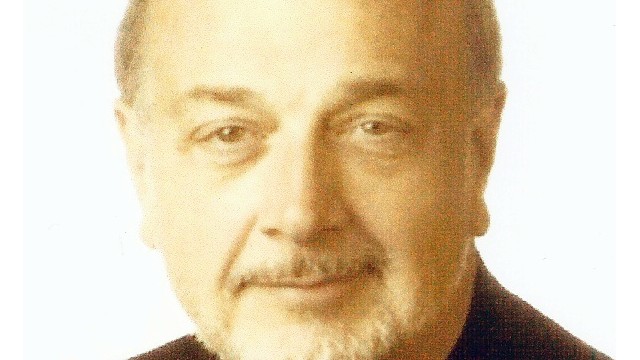 Mike DowneyBill Buckner was a baseball player, known to almost all as a good player, considered by a great many as a great player, when destiny threw dirt in his face. He was playing first base on October 25, 1986 for the Boston Red Sox, who on a Saturday evening at Shea Stadium in Queens, New York were on the precipice of winning the coveted World Series championship of Major League Baseball for the first time since 1918.Life changed for 37-year-old William Joseph Buckner that night. A routine ground ball, the kind he snagged easily hundreds of times, the kind he might ordinarily have gloved blindfolded given a chance, rolled through the Red Sox player's legs like a croquet ball through a wicket.Read More"It gets through Buckner!" broadcaster Vin Scully exclaimed to a television audience watching wide-eyed in millions of homes.Boston lost. Ray Knight of the New York Mets raced home with his team's third run of the 10th inning to win a game that the Red Sox had almost assuredly put in the bag with a pair of runs in the top of that inning. Buckner's team was one out away, then one strike away from making baseball lovers of New England begin clinking drinks and planning to attend a parade. Until fate fouled the whole thing up.Boston would not win a championship until 18 years later. Buckner would not win one at all. He would play Major League Baseball from age 19 to age 40, doing his best, adding to his impressive personal stats, but the stain on his reputation and taint on his memorabilia would never go away. He would forever be the guy who made the error. The permanent casualty of it-got-through-Buckner.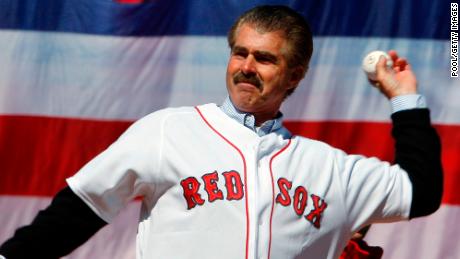 Bill Buckner, All-Star slugger best known for his '86 World Series error, is dead at 69 When his death at age 69 was reported Monday, the what-abouts immediately began. What about what a great player he was? What about what a great guy he was? What about all the good things Bill Buckner did on the field? Well, sure.The death knell caused the clarion call. Suddenly it was insignificant — no, unfair — to let one bad play be Buckner's legacy. The poor guy had dealt with dementia in the late stages of his life after having dealt with the ignominy of his 1986 misfortune for decades prior to that. Let kindness reign as we lay him to rest. Let us recall Buckner for what he was, an outstanding athlete, a well-liked teammate, a standup guy who accepted his bad break.On an episode of HBO's "Curb Your Enthusiasm," in fact, Buckner even managed to turn his personal tragedy into situation-comedy. Or, at least, he and Larry David did. The comedian invited Buckner to play himself in a bit of farce that climaxed with a baby's fall from a great height, only to be saved by a great catch by, yes, Bill Buckner. Ah, hooray for a man who can make fun of himself, be a great sport. When all was said and done, Buckner was able to have a last laugh.A native Californian, he broke into baseball with the Los Angeles Dodgers as a teenager, a kid with a handsome face and licorice-thick eyebrows, stepping up for one turn at bat in 1969. Within three seasons, he was a genuine star, batting .319 during the 1972 season.Beneath those brows were excellent eyes, Buckner almost always making contact, striking out a mere 13 times in 383 times at bat.Major League Baseball, by and large, provides us with three kinds of players: The Good, The Great and the Immortal. A guy HAS to be good just to get that far. You cannot play baseball on that level without being a good baseball player, period. A great player, well, Buckner certainly could stake claim to that, knocking out 2,715 hits in his career. That's more than Ted Williams had, more than Jimmie Foxx, Reggie Jackson, Ernie Banks, Vladimir Guerrero, David Ortiz. Stay up to date…
Sign up for our new newsletter.
Join us on Twitter and Facebook
But — yes, here comes the but — what made Buckner eternally famous was his colossal blunder. It was human, it could have happened to anybody, sure, but what's true is true. It's right there, in the first paragraph of every obituary, what occurred on that fateful night of 1986. He was not a Hall of Famer, getting a puny 2.1% of the vote when his name appeared on the 1996 ballot. He never won a World Series and played in just one All-Star Game during his long career. No, as a player, Bill Buckner was not an immortal. He was a great ballplayer and, by most accounts, a great guy as well. That is a lot. A lot of us would gladly settle for that.
Source Link:
https://www.cnn.com/2019/05/27/opinions/bill-buckner-more-than-just-baseball-blunder-downey/index.html
[0.249655]
Comments
comments