Alan Dymock is the Features Editor for Rugby World magazine.
(CNN)They might live behind bars, but rugby has given prisoners in Italy a new-found freedom.
A unique project has taken the sport into 15 jails across the country and its benefits are having a huge impact on inmates, both while in prison and when they are released.
"Rugby's values are perfectly fitting with inmates' needs for rehabilitation"
In one Turin jail, the tendency to reoffend in rugby-playing inmates is about 25% compared with normal figures of about 70%, according to Ovale Olte le Sbarre (Rugby Beyond the Bars), which is behind the scheme. "The aim is to contribute, through the concrete application of rugby's values — respect for the rules, for your adversary, for the referee, for the supporters — to the resocialization of detainees," says Stefano Cantoni of the Italian Rugby Federation (FIR), which is backing the project.Read More"The results so far demonstrate the undoubted beneficial effects on the human relations within the prisons, through a new appreciation of each other. It also offers a new network that can be invaluable for inmates' reintegration into civil society."READ: New Zealand regain Commonwealth Games Sevens title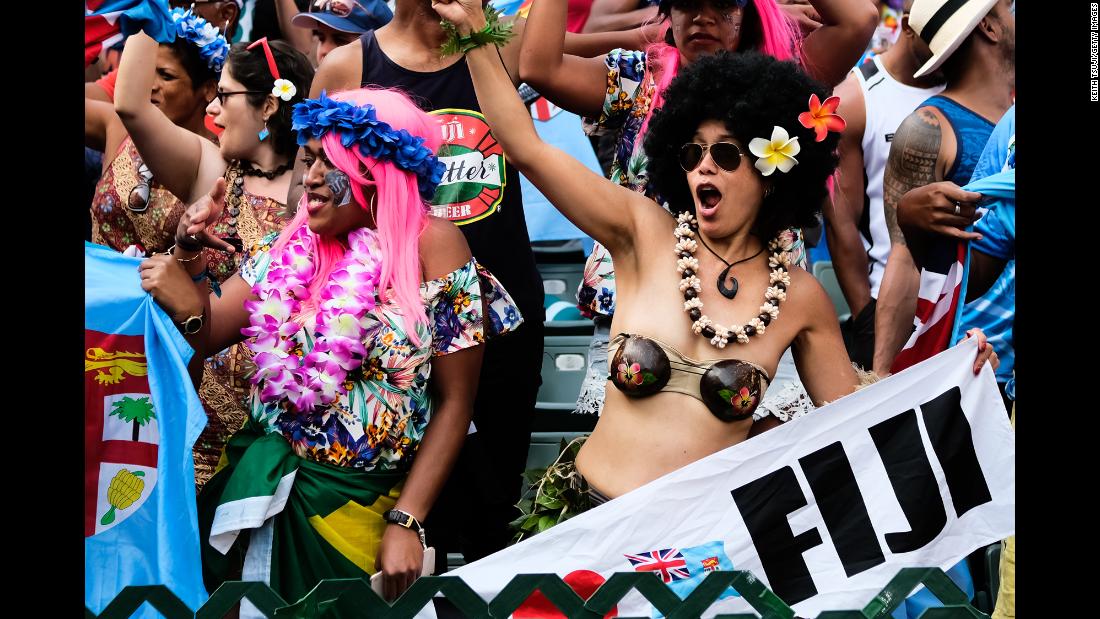 Photos: Hong Kong Sevens 2018It's perhaps the biggest party in the world of sport… Hide Caption 1 of 11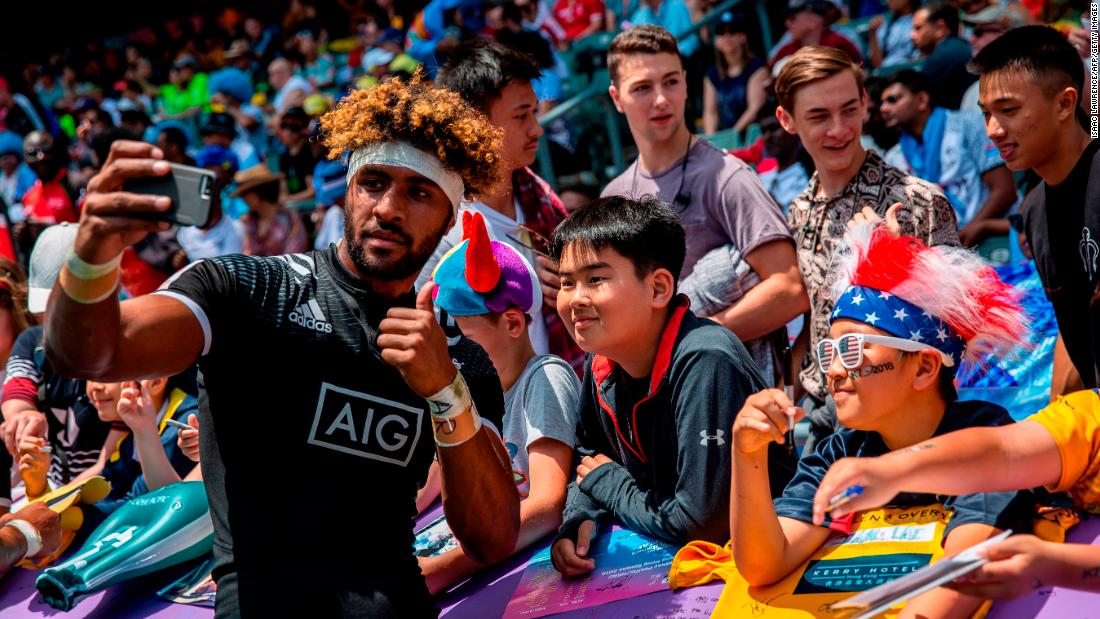 Photos: Hong Kong Sevens 2018The annual Hong Kong Sevens, which this year was held from April 6-8, is loved by rugby fans and players alike, regularly attracting as many as 120,000 spectators.Hide Caption 2 of 11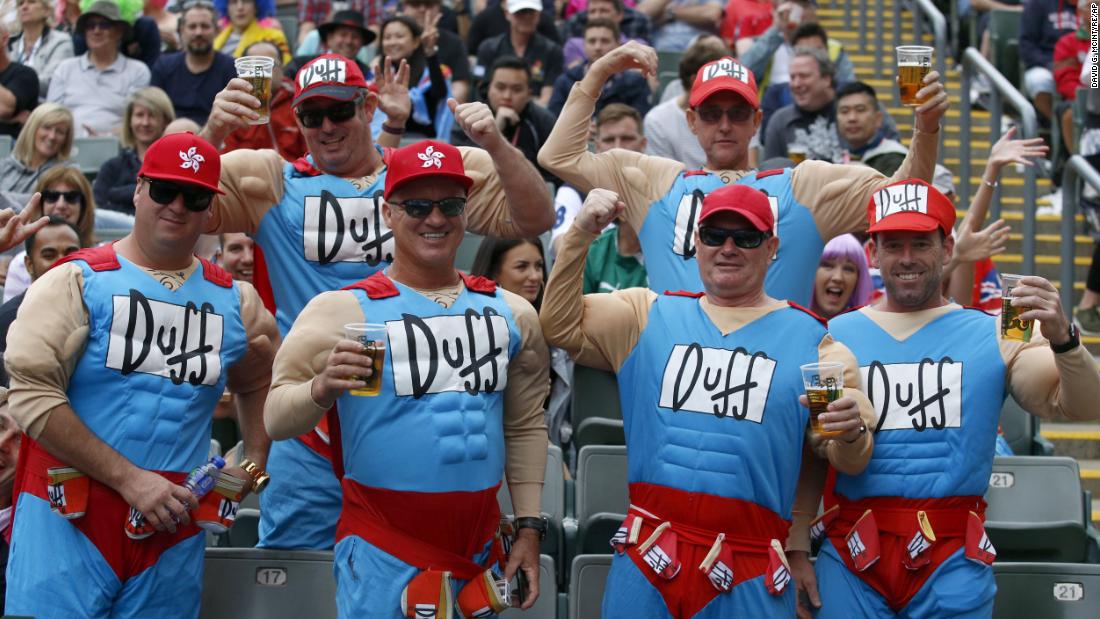 Photos: Hong Kong Sevens 2018Asked about the key to enjoying the event, comedian Al Murray once said: "You just have to hand yourself over and not worry about what time of day or night it might be."Hide Caption 3 of 11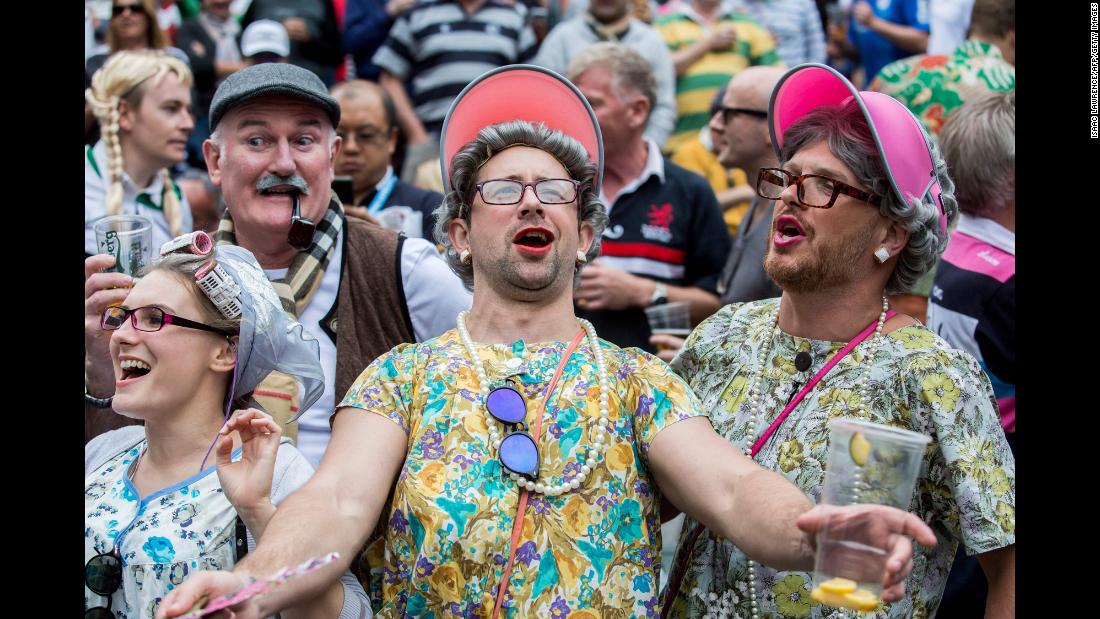 Photos: Hong Kong Sevens 2018No wonder there is a saying in Hong Kong: "If you ever get bored of the sevens, you can turn around and watch the rugby."Hide Caption 4 of 11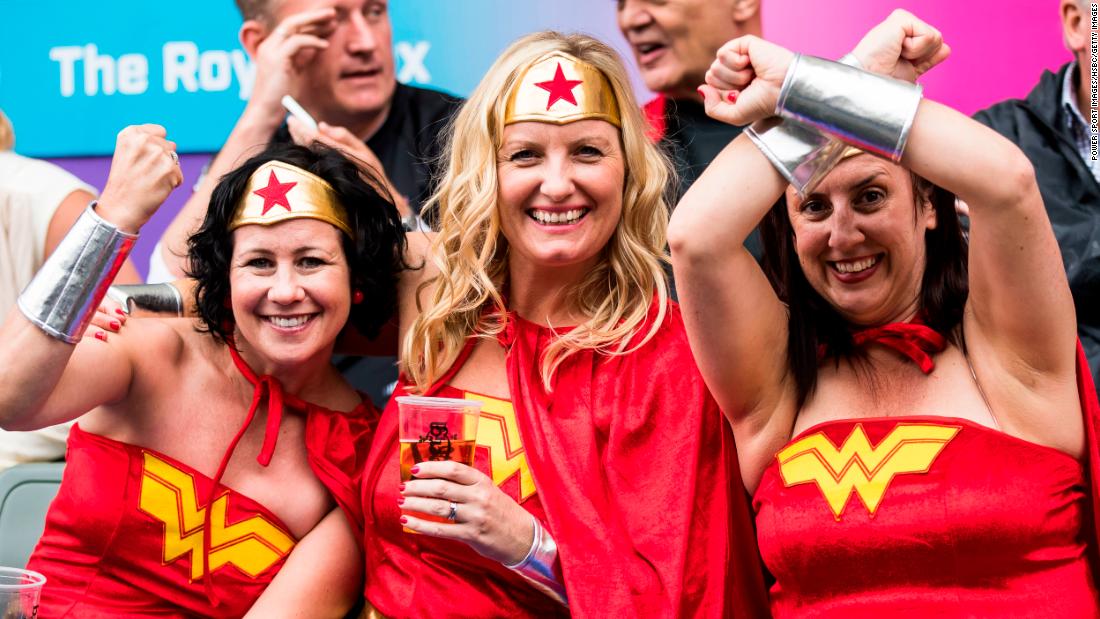 Photos: Hong Kong Sevens 2018The Hong Kong Sevens dates back to 1976, with Fiji boasting more wins than any other country. The island nation picked up a record fourth-straight victory at the 2018 tournament.Hide Caption 5 of 11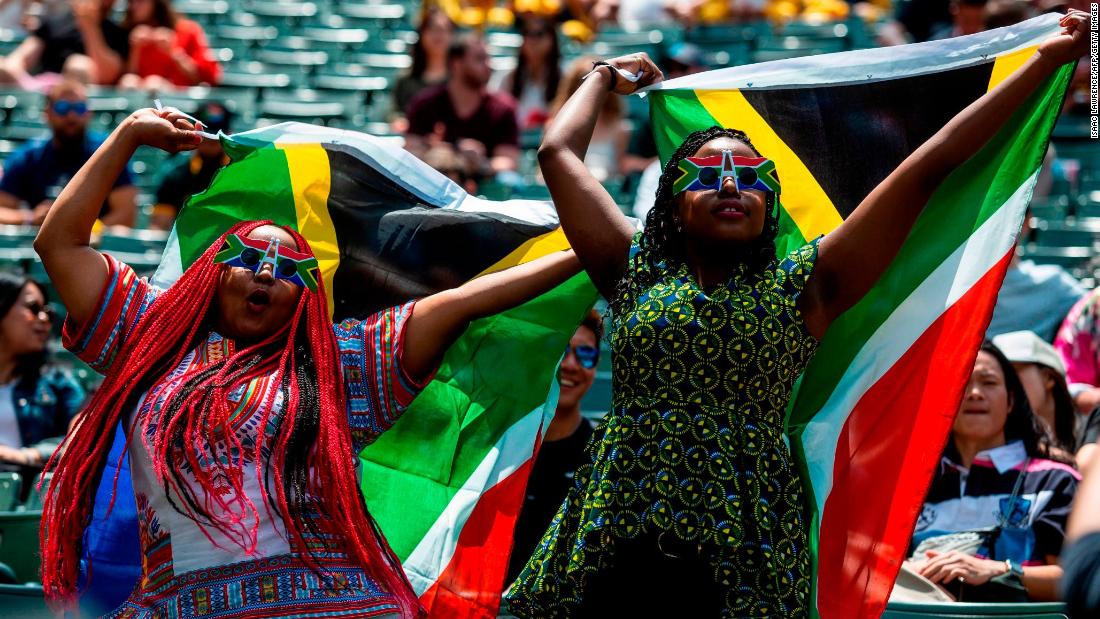 Photos: Hong Kong Sevens 2018From small beginnings, it's now a truly global affair, with 28 teams in total at the ground this year.Hide Caption 6 of 11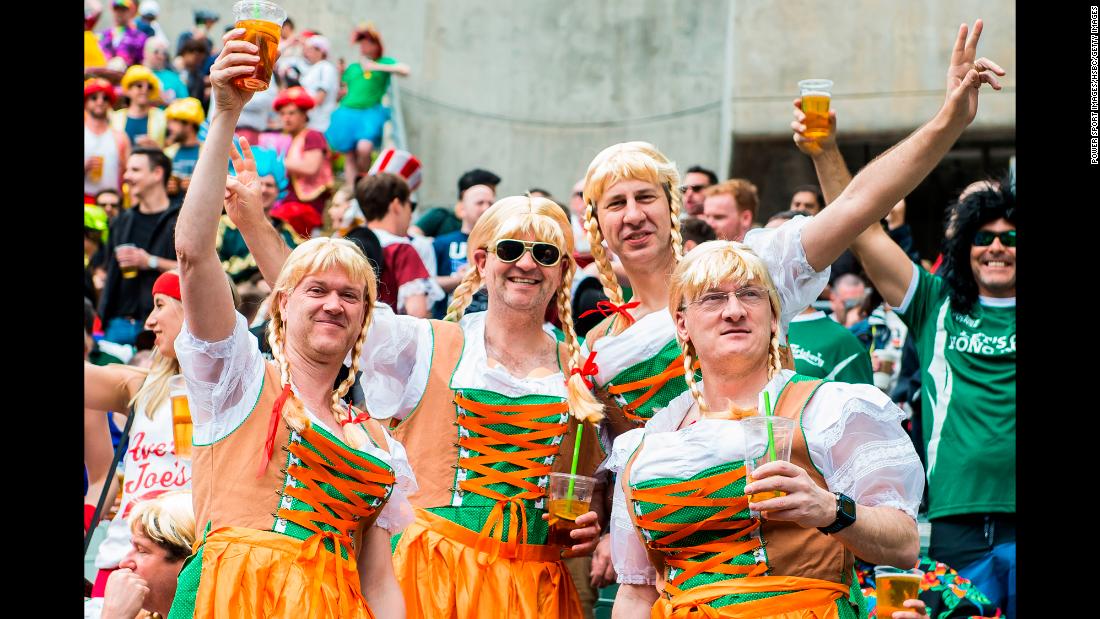 Photos: Hong Kong Sevens 2018″What is incredibly special is that the city shuts down for it," says England sevens veteran James Rodwell, describing the sight of rugby-hungry fans in the stadium for three whole days as "humbling."Hide Caption 7 of 11
Photos: Hong Kong Sevens 2018World famous for the atmosphere it generates, the Hong Kong South Stand does not stop jumping all weekend. Hide Caption 8 of 11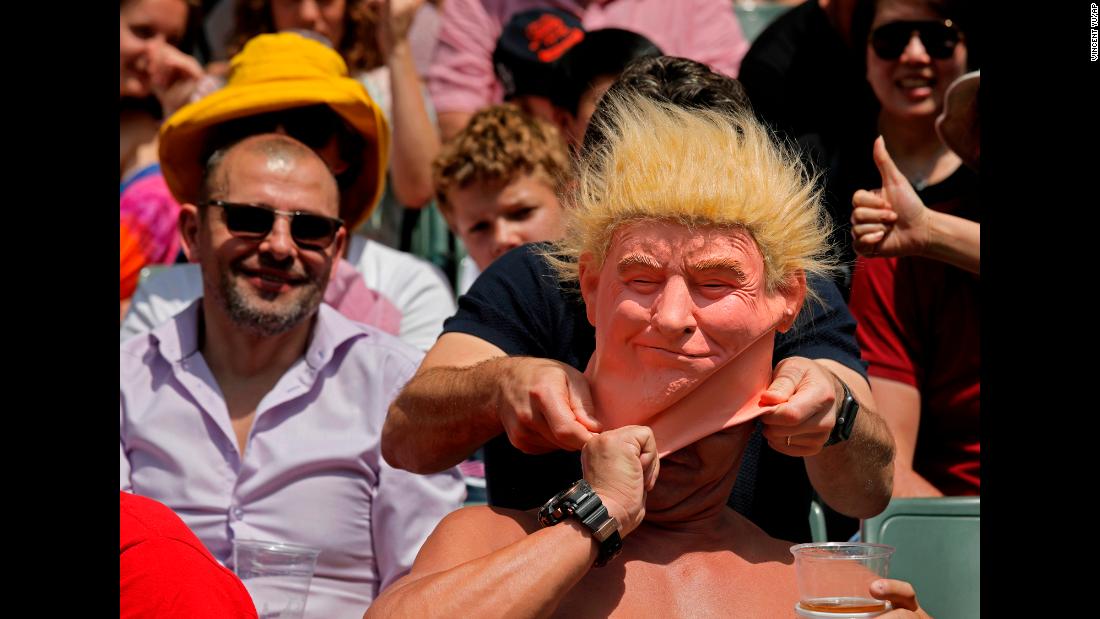 Photos: Hong Kong Sevens 2018Fancy dress is a must. Hide Caption 9 of 11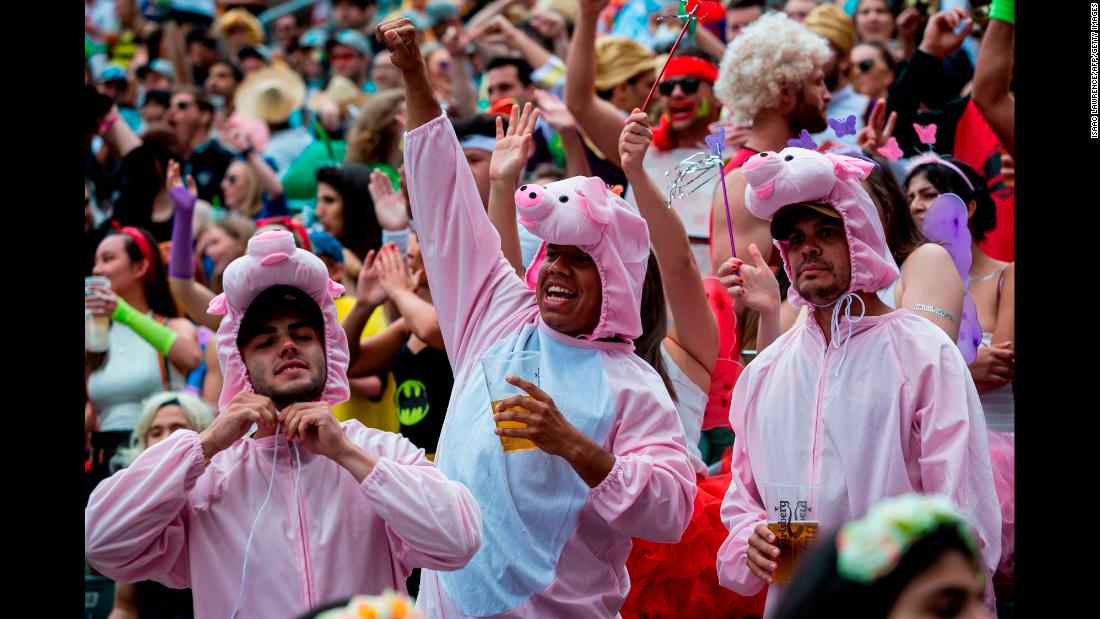 Photos: Hong Kong Sevens 2018With the 40,000 seater stadium a vibrant mix of color and noise, Hong Kong's atmosphere has set a precedent for other World Series tournaments, most notably London and Las Vegas. Hide Caption 10 of 11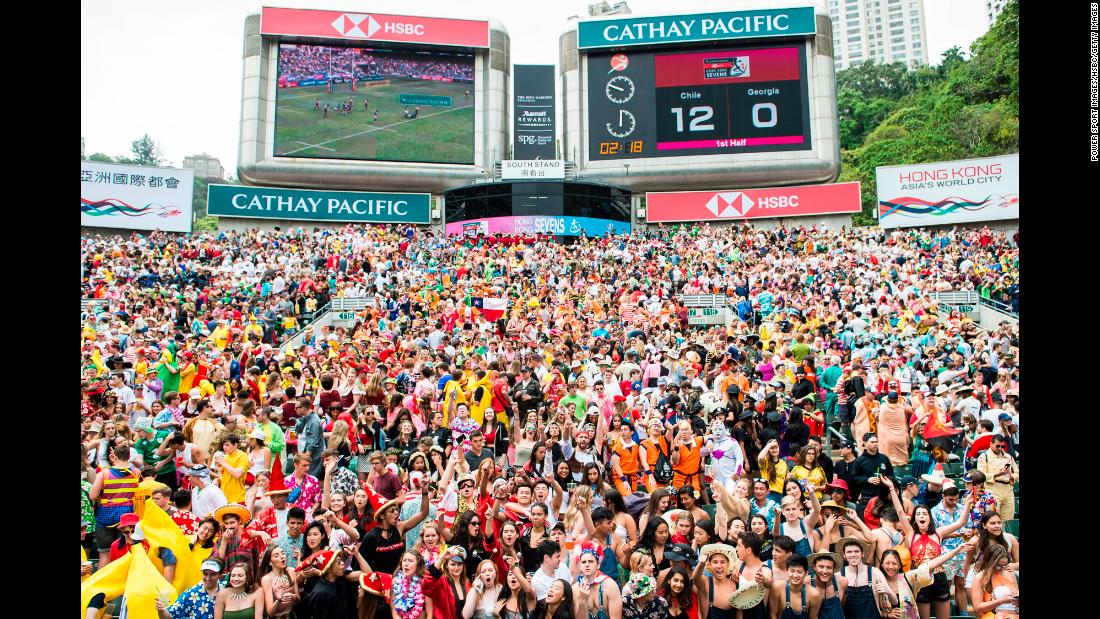 Photos: Hong Kong Sevens 2018″I start to get goosebumps when you talk about the atmosphere in Hong Kong," says Fijian sevens legend Waisele Serevi, who competed at the event on a number of occasions. What are your favorite memories of the Hong Kong Sevens? Have your say on CNN Sport's Facebook pageHide Caption 11 of 11










'Strange thing'The idea began in 2009 when the visionary director of Turin's Lorusso e Cutugno prison, Pietro Buffa, fell in love with rugby after a visit to New Zealand. Having already introduced boxing, football and basketball to his prison, he wanted to see if rugby's values could take root among the inmates. Having never played, he called upon the region's favorite rugby son Walter Rista, the Piedmont region's most-capped player, who appeared on the wing for Italy five times in the 1970s. A trial match was organized in February 2010 to gauge interest, and training sessions began soon after.The La Drola project was born."The dream was to set up the first penitentiary rugby team: The La Drola Rugby Sports Association — in the Piedmont dialect, drola means 'strange thing' or 'silly thing'," says Rista. The first official match between a team of inmates and an outside XV took place in October 2011. Reports were reaching the bosses that this was having a positive effect on inmates' physical and mental well-being. Rista noted the growing level of cohesion between teammates, a sense of shared and individual responsibility."The good results of the first year test were very encouraging, but after the success of the Drola Project, there were hundreds of spontaneous inmates requests to be included in the team — from Turin as well as from other penitentiaries around Italy," adds Rista.READ: Uganda rugby star Solomon Okia revels in World Cup dream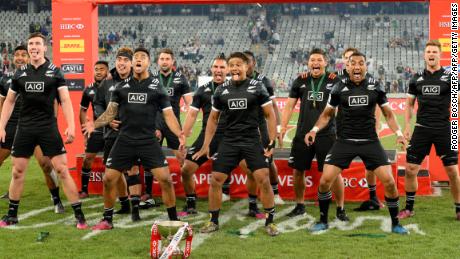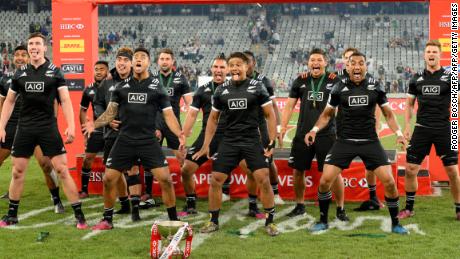 JUST WATCHEDAustralia vs. New Zealand: Rugby's big rivalryReplayMore Videos …MUST WATCH
Australia vs. New Zealand: Rugby's big rivalry 22:53Strict protocolsHowever, the first years of the project were difficult. Dealing with a group of individuals with different ethnicities and languages is hard enough in a prison, before you add in the nature of sport and the restrictions on space and facilities. Some inmates had low levels of athletic aptitude, and there are obvious dietary limitations and strict protocols within any compound. Plus, many did not know the first thing about rugby. But the project gathered pace when the FIR agreed to allow the team to participate in the domestic Serie C league against external teams. "This allows a virtuous experience for those inside the walls and for the outsiders who must come in to play," adds Cantoni."Participation in the Championship by La Drola and Giallo Dozza (a prison in Bologna) and until last year of the Bisonti (a maximum security prison in Frosinone) was realized thanks to the opposition who agreed to play all matches against these teams inside their institutions. All home and away games are played inside the prisons."
JUST WATCHEDThe state of North American rugbyReplayMore Videos …MUST WATCH
The state of North American rugby 23:05'Rugby's values'Looking forward, Cantoni would like to see more funds being made available for other prison teams to play in leagues. He would also like the institutions to take responsibility for funding medical expenses, better nutrition and for playing and training materials. And he urges amateur clubs on the outside to play a greater part in helping reintegrate offenders into society. For Rista, the benefits of the project are distinct and clear. "Every year some inmates are reinserted into society, and many of them are required to play or teach rugby on the outside," he says. "Rugby's values are perfectly fitting with inmates' needs for rehabilitation. "For example, one year there were two inmates who asked to postpone their release just so they could be part of the team when they finished competing in that year's league championship."The Drola team is now very well known inside and outside of Piedmont, and some other similar project have been launched in other Italian Regions. "In autumn 2016 there was the first match between two penitentiary rugby teams, in Bologna. Inmates from Turin were transferred outside Lorusso to play the match. Giallo Dozza won it."Visit cnn.com/rugby for more news and videosPeople often talk of rugby as a game without borders. In Italy, not even guards and barbed wire can hold it back.
Source Link:
https://www.cnn.com/2018/04/18/sport/italy-rugby-prison-beyond-the-bars-spt/index.html
[0.489383]
Comments
comments