New York (CNN Business)Uber and Lyft were two of the most highly anticipated IPOs in recent memory. And both were duds.
Almost immediately, the ride sharing companies broke below their IPO prices. That's committing the cardinal sin of the IPO world. The high-profile flops demonstrate the need for money-losing companies to do a much better job explaining how they'll eventually make money, according to Carter Mack, whose investment bank helped bring Uber (UBER) and Lyft (LYFT) public."The lesson of Uber and Lyft IPOs is that investors are looking for a clearer path to profitability," Mack, president and co-founder of JMP Group, told CNN Business.
It would have been better for these companies to go public earlier."
JMP (JMP), a San Francisco-based investment bank, was one of the dozens of firms that served as an underwriter on the IPOs. Mack couldn't discuss details on the pricing strategy of the IPOs because the deals were led by larger Wall Street firms. Lyft's IPO was led by JPMorgan Chase (JPM) and Credit Suisse (CS), while Morgan Stanley (MS) and Goldman Sachs (GS) led Uber's. Read MoreUber, which went public earlier this month, is still trading 9% below its $45 IPO price. And Lyft is stuck 19% below the $72 IPO price from its late-March debut. Retail investors who bought Lyft on its first day — when the stock spiked to as high as $88.60 — are staring at sizable paper losses."There was so much noise and hype that it was hard for them to live up to," said Mack. Plenty of red inkWhile Uber and Lyft have enormous potential, Wall Street is worried about the companies' hefty losses as they engage in an intense price war and fund new ambitions. In fact, no company has lost more money during the 12 months before its IPO than Uber, according to Renaissance Capital, which manages an ETF of recent IPOs. Lyft was No. 3 on that list.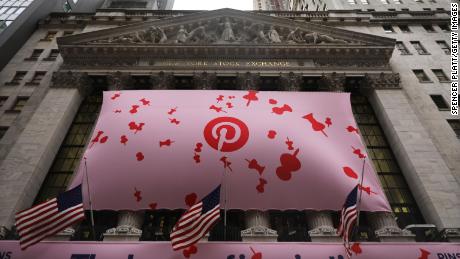 Pinterest stock falls 15% after first earnings report reveals bigger loss than expected"You don't want to be on that list," said Kathleen Smith, principal at Renaissance Capital. The disappointing debuts of Uber and Lyft, Smith said, demonstrate that investors need to be "more cautious about just jumping in and investing in what they think is a hot deal."Luckin Coffee (LK), the money-losing Chinese answer to Starbucks (SBUX) that went public last week, broke below its IPO price this week."Big flops will put more caution in the market," Smith said. 'Tip-top' valuationsMack, the JMP banker, said Uber and Lyft may have stayed private too long. "It would have been better for these companies to go public earlier, instead of at tip-top valuations," he said.Thanks to generous fundraising from Silicon Valley, many hot startups have waited years to make their Wall Street debuts. Venture capital firms have more than enough cash to keep these money-losing firms alive. That fundraising has allowed startups to hone their business models, make expensive acquisitions and pay for research into new products. However, each round of funding lifted valuations to loftier and loftier heights.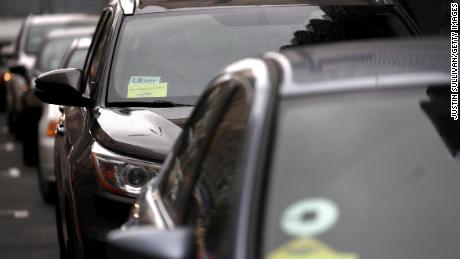 Why it might not be smart to buy a company's stock on its IPO day"The problem is these companies have been valued privately at levels that have not followed through in the public market," said Smith of Renaissance Capital.Smith added that the only way to price Uber and Lyft's IPOs conservatively would have been to do so at prices sharply below prior rounds of funding — creating paper losses for the venture capital firms."And nobody wants to do that," she said. Here come Airbnb, WeWork and PalantirLooking ahead, Mack remains very optimistic about the IPO pipeline. High-profile startups including Airbnb, WeWork, Slack and Palantir are expected to debut in 2019 or 2020 — and Mack said his firm is involved in "a lot of deals" that have not yet been publicized. "To be honest, I don't think Uber and Lyft have dampened [investors'] enthusiasm for IPOs," Mack said.There have been a number of IPO successes, including the startling rise of Beyond Meat (BYND). Zoom Video Communications (ZM) and medical device maker ShockWave Medical (SWAV) have also made big gains. He pointed out that the average IPO is still up strongly in 2019 from the offering price. And the average one-day pop has been 19%.
Luckin Coffee surges in Wall Street debutMack said he's "excited" about the debut of cybersecurity unicorn CrowdStrike. He predicted that IPO, which JMP is advising on, will be "well received.""I don't see any signs of companies pulling back on IPOs because of Uber and Lyft," he added. Renaissance's Smith agrees the IPO market is "still healthy." She pointed to her firm's ETF, which besides Uber and Lyft owns Pinterest (PINS), Zoom and Spotify (SPOT). The Renaissance IPO ETF (IPO) has surged 31% this year, doubling the robust gains of the Nasdaq. But Smith warned the next wave of IPOs will need to be more cautious about pricing their deals."The market won't continue to operate if companies that come out continue to break their IPO prices," Smith said. "Market participants will step back."
Source Link:
https://www.cnn.com/2019/05/24/investing/uber-lyft-stock-ipo-market/index.html
[-0.480307]
Comments
comments