(CNN)Two children, ages 15 and 8, died in separate shootings over the weekend in St. Louis, Missouri, becoming the latest victims of gun violence in a city that has been plagued by shooting deaths of juveniles this summer.
At least nine children have died from gun violence in St. Louis since April in cases considered homicides, according to authorities.The youngest victimThe deadly trend started April 30 with the death of Kayden Johnson, the youngest victim. The 2-year-old boy was killed along with his 18-year-old mother Trina'ty Riley, police said. Both Kayden and his mother were found deceased in a home around midnight after police responded to a call for a shooting, according to a police report.Read More
Homicide still needs your help to solve the double homicide of a 2-year old & his 18-year old mother in the 5900 Block of Ferris on 4/30/19. Anyone with info can contact @STLRCS @ 866-371-TIPS(8477), Homicide directly @ 314-444-5371, or submit tips on the SLMPD Mobile app. pic.twitter.com/FeAXQXtdZP
— St. Louis, MO Police (@SLMPD) May 7, 2019 Kayden's father, Elijah Johnson, spoke with CNN affiliate KMOV and said he was devastated when he received a call on his way to work telling him that his son and the mother of his child were killed in a shooting."Just a lot of pain, it was unbelievable. I could not believe it," Johnson told KMOV. "Mixed emotions, very heartbroken right now actually."Johnson said his son was a happy child. "He was uplifting, he was always smiling," Johnson told the affiliate.Two teens killed in the span of a month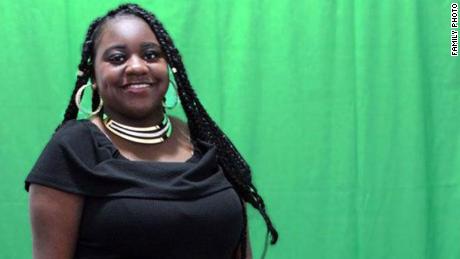 Kristina Curry, 16, was shot and killed in May.Kristina Curry, 16, was found dead near Roosevelt High School on May 23 after suffering apparent gunshot wounds. The teen was a student at Roosevelt just a month before her death but had recently dropped out of school, her grandmother Antanina Valentine told KMOV.Valentine says she couldn't comprehend the violent end her granddaughter met."I hurt because I can't understand why someone would hurt my granddaughter that way," Valentine told KMOV.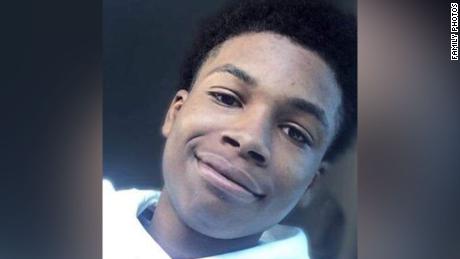 16-year-old Jashon Johnson was found dead of a gunshot wound near Fairground Park in June.Weeks later, on June 8, another 16-year-old was shot and killed.Jashon Johnson was found dead near Fairground park at 10:34 p.m. after suffering multiple gunshot wounds, police said. 'This is a war zone now'Within 24 hours, 3-year-old Kennedi Powell was shot and killed only three miles away. At least one other juvenile, a 6-year-old girl, was shot in the same incident, a police report said.Kennedi's family says the little girl had a big personality.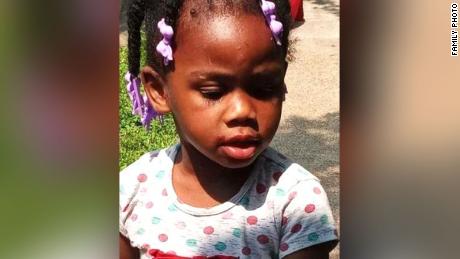 Kennedi Powell, 3, was shot and killed in June."She was beautiful young lady. She was the type of person who liked to play a lot, like to run off and pinch you," Powell's grandmother Tracy Waffard told CNN affiliate KMOV. "But there's nothing that's going to bring her back. Every time I look out here on the ground, I see her, and it's hard, real hard."Waffard also spoke with affiliate KTVI and told them her granddaughter's life was tragically cut short. "That baby was 3 years old. She didn't even get a chance to live her life," Wafford told KTVI.Tanisha Smith, the mother of the 6-year-old girl injured in the shooting that killed Kennedi, told KTVI she feels the area is no longer safe for children. "The streets are not safe no more, not even for your kids. It's not safe out here," Smith said. "This is a war zone now."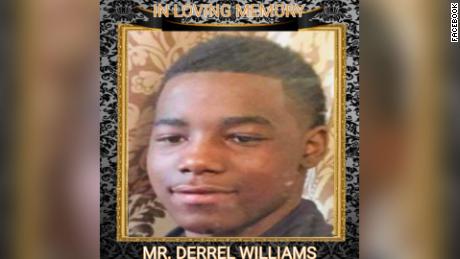 Derrel Williams, 15, died at the hospital after suffering multiple gun shot wounds in June.The next victim was 15-year-old Derrel Williams who was found in the 5000 block of Queen Avenue on the northside of the city by police responding to a call for a shooting on June 25.Williams was taken to the hospital in critical condition where he died after suffering multiple gunshot wounds, a police report said.On July 19, 10-year-old Eddie Hill IV was found dead by police responding to a drive-by shooting. The boy had been sitting outside with family on his porch when a dark blue SUV drove by and opened fire, KTVI reported.His family has found the loss too painful to deal with.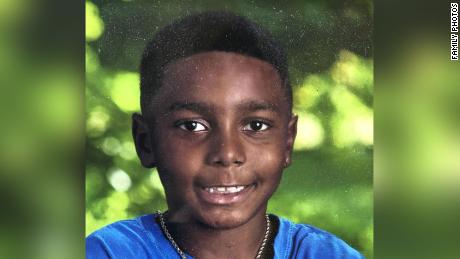 Eddie Hill IV, 10, was shot and killed in July."It's really hard to deal with especially someone young," Kaprice Hill, the boy's aunt, told KTVI.Rachel Kemp, Eddie's mother, was overwhelmed after his death. "It can cause so much pain and suffering to their family and it's unimaginable," Kemp said. Killed while playing in his own backyardXavier Usanga was the seventh child to die by gun violence in St. Louis this year. The 7-year-old was playing with his sisters in the backyard of their home in the city's Hyde Park neighborhood on August 12 when he was shot and killed, police said.The boy was hit when two men exchanged gunfire in the street nearby. "The bullet went through my son's throat and then grazed my daughter's elbow," his mother Dawn Usanga told KTVI.
Xavier Usanga was shot and killed while playing with his sisters in his backyard.Usanga said Xavier was supposed to start second grade the day after he was fatally shot, KTVI reported.A suspect in Xavier's death was arrested days after although police did not provide additional details to KTVI, citing an ongoing investigation.The mother spoke directly to her son's killer, telling KTVI "You killed my son and I know you see him playing and I hope his smile will burn in your brain forever and you know you killed my son."Officials announce a reward for informationOn Saturday, officials announced a $100,000 reward — $25,000 for each of the four victims under age 10 — for information leading to arrests of the people who shot and killed the children. However, the total didn't include a reward for information on the death of 8-year-old Jurnee Thompson, who was killed Friday night while out to a football game with her family.The little girl was killed while three other people, two teenage boys and a woman, were injured outside a preseason high school football game at Soldan High School.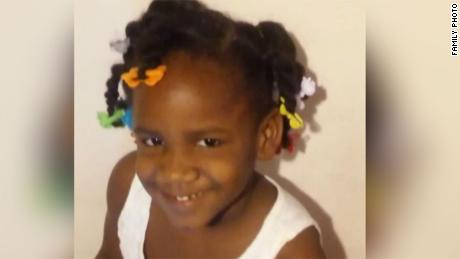 Jurnee Thompson was killed Friday outside a high school football game.St. Louis Police Chief John Hayden told reporters that police officers were already in the area when the shooting happened and were clearing crowds after fights were reported. Hayden said the girl was "with family" when she was shot. "The little girl wasn't doing anything wrong," Hayden said. "She was with family when this occurred. Shots rang out. Not sure what particular fight that was going on when shots rang out.""We just need help from the citizens to solve this," he said.Mayor Lyda Krewson asked during a news conference Saturday that anyone with information come forward in the earlier cases because "conventional policing tactics are not enough." The next day, Sentonio Cox, 15, was found dead. He too, had been shot.
Source Link:
https://www.cnn.com/2019/08/26/us/st-louis-shooting-children-victims/index.html
[-0.695217]
Comments
comments