Pahoa, Hawaii (CNN)Like tributaries, the cracks ripped through streets near Steve Gebbie's home. Later, steam rose from the widening fissures before orange columns of molten rock erupted geyser-like into the tropical air.
"It was bionic, really orange, splattering about," Gebbie, a 12-year resident of Leilani Estates, in Pahoa on the Big Island, said Saturday.
Hawaiians on Big Island under threat of lava, earthquakes and 'lethal' gas"The splatter was getting taller and taller. The highest splatter I saw personally was about 60 feet tall. … It was as tall as the trees."Some neighbors evacuated but Gebbie initially stayed home. At first, he pulled his truck behind his house and hid. He said he later told police officers he needed to find his cat. But now he knew it was time to go."The lava keeps building," he told CNN. "I'm on this hill … so if it builds up, it's going to come over." Read MoreGebbie, 56, is among the hundreds of people forced from their homes on the Big Island after the Kilauea volcano erupted Thursday. They fled a triple threat of repeating earthquakes, fountains of molten lava and plumes of dangerous sulfur dioxide gas.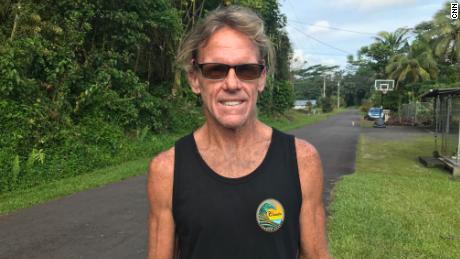 Steve Gebbie is among the hundreds forced from their homes on the Big Island after the Kilauea volcano erupted.Before evacuating to a friend's home late Friday, Gebbie — a union carpenter — took one last walk around the home he built over the past three years on an acre brimming with towering trees and fragrant tropical plants. "My beautiful house — gorgeous, custom home," he said. "Paid for. No mortgage, which is awesome. … I took a walk around my house, videotaped my house and pretty much said goodbye."Tears — "lots of tears" — streamed down his face.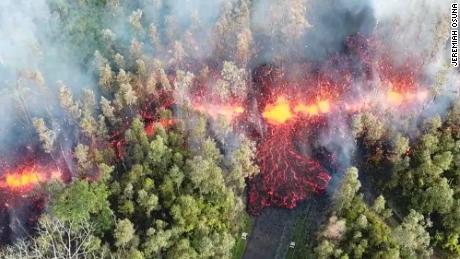 Volcanologist: Why live near Hawaii's volcano"I'm a blue-collar man and I worked for my house and now my house might be gone," he said. The fear in Leilani Estates — a community of about 1,700 people near the Big Island's eastern edge — was compounded by a magnitude-6.9 quake that struck the area Friday. The earthquake, one of dozens in 24 hours, was the most powerful on the island since 1975, the US Geological Survey said."With the earthquakes, it was already a problem," Gebbie said. "The locals here know how to read what's going on with Pele (the legendary Hawaiian volcano goddess believed to control Kilauea's lava flows). And when it starts rumbling, she's definitely going to do something. We're in that zone."At least seven volcanic vents have opened in Leilani Estates, according to the Hawaii County Civil Defense Agency. Gebbie said most residents of his neighborhood don't have lava flow insurance. Their fire insurance doesn't cover damage from lava flows. "People in Hawaii — the Big Island — have to deal with the lava," he said. "You know that when you come in. I knew that when I moved here. This was a gamble that everybody takes. Maybe I've lost."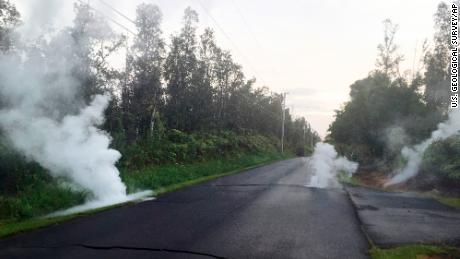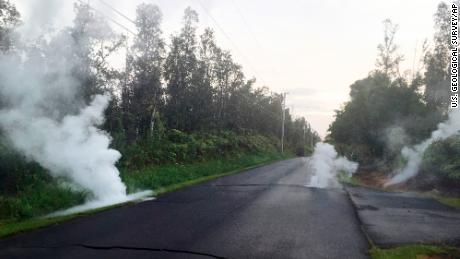 JUST WATCHEDStrong earthquake rocks HawaiiReplayMore Videos …MUST WATCH
Strong earthquake rocks Hawaii 01:49For now, Gebbie said he will share a friend's home with three families that have been evacuated. "Life is completely turned upside-down, and I think it's just starting to set in," he said. "Now, it's trying to figure out what the future brings. … My work. My job. Am I going to have to move to somewhere else on the island?" Life on this part of the Big Island "might be forever changed," Gebbie said. And his life, too. "I'd have to start over at age 56," he said. "That's concerning. I was five years away from retirement, with a house paid for. And retirement is nowhere near in the future now."
Source Link:
https://www.cnn.com/2018/05/05/us/kilauea-volcano-hawaii-homeowner/index.html
[-0.185202]
Comments
comments