This article contains language that some may find offensive.
(CNN)In the hours after Jeffrey Epstein's death, federal prosecutors in Manhattan pledged to continue investigating his alleged sex-trafficking ring, suggesting they would pursue his co-conspirators.
But in the weeks since, according to people familiar with the matter, prosecutors have struggled with the question of whether some of those alleged co-conspirators were themselves victims of Epstein — and, if so, how that should affect the decision of whether to charge them with a crime.According to both the criminal indictment of Epstein and dozens of civil lawsuits, a group of young women aided the multimillionaire in his alleged years-long pursuit of underage girls.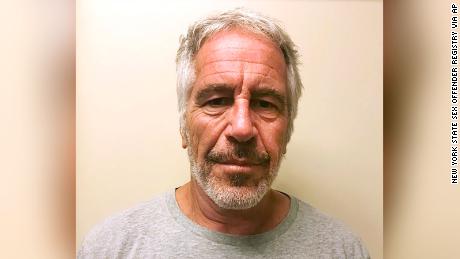 The Jeffrey Epstein investigation was more expansive than previously thought, documents showAtop the alleged pyramid of Epstein associates was his ex-girlfriend turned social companion, Ghislaine Maxwell, a contemporary of Epstein's. Allegedly reporting to her and to Epstein was a coterie of assistants in their early 20s, and prosecutors are examining whether their experience with the accused predator should categorize them as an accomplice or as one of the abused, the people familiar with the matter said.In the wake of Epstein's suicide in August, public pressure has mounted to hold those who assisted him — perhaps including these young women — accountable not only for his actions, but also for their own roles. Maxwell, whose whereabouts have been shrouded in mystery, hasn't been charged and remains a significant target. She has denied wrongdoing, and in a deposition has called at least one of her accusers "a liar." Her lawyer didn't respond to a request for comment.Read MoreBut any potential prosecution of other alleged accomplices turns largely on whether prosecutors decide to consider them victims."As you have already heard, and will hear more, Mr. Epstein did not act alone," attorney David Boies, who represents several Epstein accusers, said outside Manhattan federal court in recent weeks. "He could not have done what he did, on the scope and the scale of what he did, for as many years as he did it without the activities and support and the co-conspirator activity of a number of other key individuals, and those individuals also need to bear their share of responsibility, and those people need to have a reckoning as well."According to police reports, civil lawsuits and other court filings, these women approached girls in various places including near their schools, offering them the opportunity to make money by giving what they described as massages to an older man. They arranged transportation to Epstein's residences for girls who were too young to drive themselves. And they handed cash payments to the girls after their encounters with Epstein.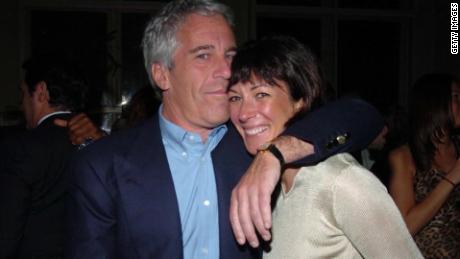 Hundreds of people could be implicated in Jeffrey Epstein court documents, lawyer saysAnd for some of them, court papers and other filings indicate, their work for him may have been a product of his abuse.The starkest example appears to be Nadia Marcinkova, an Epstein assistant who is accused in civil lawsuits of having perpetrated abuse alongside Epstein, aiding him to "satisfy his criminal sexual desires by, on occasion, directly participating in sexual abuse and prostitution of the minor girls," according to one of the lawsuits.In documents, including some court filings from government officials, Marcinkova has been referred to with various spellings of her first and last names.Reached for comment, her lawyers suggested her experience with Epstein wasn't elective. "Like other victims, Nadia Marcinko is and has been severely traumatized," her lawyers, Erica T. Dubno and Aaron Mysliwiec, said in a statement. "She needs time to process and make sense of what she has been through before she is able to speak out."In a report filed by the Palm Beach Police Department during an earlier investigation of Epstein, multiple victims said Marcinkova played a role in their abuse. One victim said she was repeatedly paid to have sex with Marcinkova, while Epstein watched and masturbated. Another victim said she, too, was instructed to "kiss and fondle" Marcinkova as the two of them provided a massage to Epstein.A third told police that Epstein directed Marcinkova to use a synthetic penis to have sex with her and that the victim was instructed to masturbate herself as Epstein and Marcinkova had sex. That victim identified Marcinkova in a photo line-up, the police report said.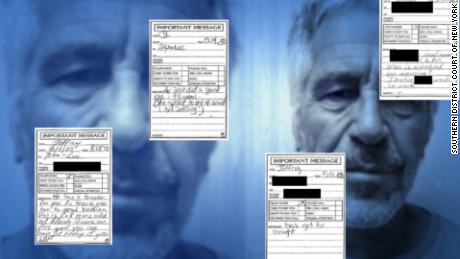 For Jeffrey Epstein's accusers and their quest for justice, what now? But the circumstances under which Marcinkova came to be associated with Epstein are murky, and records suggest they may not have been voluntary. In the police report, one victim who alleged she was forced to have sex with Marcinkova told police Epstein bragged that he had "purchased" Marcinkova and brought her to the US to be his "Yugoslavian sex slave."During the Palm Beach investigation, Marcinkova appeared to be living at Epstein's house, receiving packages from Armani Exchange and showing up on footage from a hidden video camera seized during a search of his home, according to the police report.The question of whether to prosecute someone who both suffered abuse and aided their abuser's criminal activity is a complex one for law enforcement officials, say attorneys familiar with such cases."The reasons these decisions are so difficult for prosecutors is, it's not a pure criminal," said Richard Schechter, a former federal prosecutor with an expertise in human trafficking cases who is now a senior justice initiative adviser with Grace Farms, a nonprofit advocacy group."Is it fair, appropriate and just to charge someone who began as a victim?" he said. "For every prosecutor, it's a fine line of when you go from a victim to a knowing participant in the crime." "I think every individual will have to be evaluated: how long did they engage in criminal activity, what did they know, what did they do to these girls?" Schechter added.In an earlier investigation of Epstein, police appear to have reached a decision to pursue charges against some of his alleged accomplices, despite some testimony that he had preyed on them, too.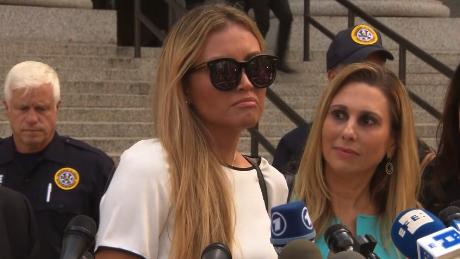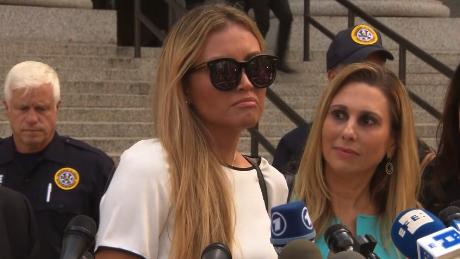 JUST WATCHEDHear Epstein accuser speak outside courthouseReplayMore Videos …MUST WATCH
Hear Epstein accuser speak outside courthouse 01:04In the case of Haley Robson, she was 17 years old when she was approached by a friend at a beach resort to provide massages to Epstein, according to the Palm Beach police report. After she arrived at Epstein's house, another assistant, Sarah Kellen, led her upstairs and arranged oils next to a massage table, the report said.Kellen is alleged in multiple civil lawsuits to have engaged in the same pattern of behavior in the case of numerous other young girls who visited Epstein, with one of them describing her as his "key lieutenant."Robson was paid $200 to massage Epstein while naked, and told him, "I'll massage you but I don't want to be touched," the police report said. She told police that Epstein said he would pay her if she brought him other girls.Robson told police she remembered bringing six girls to Epstein, and told authorities she was "like a Heidi Fleiss," the Hollywood madam who ran a high-class prostitution ring. Robson provided police with the names of some of the girls she had brought to Epstein's house, according to the report. She gave the officers the cell phone numbers for four of them and told police she wanted to assist the investigation in hopes of receiving lesser charges. Robson couldn't be reached for comment through an attorney who once represented her or through any phone numbers associated with her. Tracy Schmaler, a spokeswoman for Kellen, said Kellen entered Epstein's circle at age 22, after she had been divorced by a man she married at 17 and "cast out of the Jehovah's Witness community in which she had been born and raised."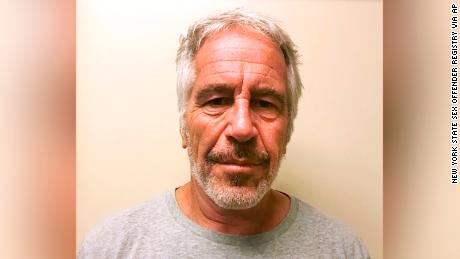 Jeffrey Epstein is dead. His cases could live on for years"Very soon after Sarah was brought into Epstein's world, he began to sexually abuse her," Schmaler said, "and this abuse went on for years. Sarah continues to struggle with the trauma of her experiences and has chosen not to speak publicly at this time."By the time the Palm Beach detective finished his investigation, Epstein was facing four counts of unlawful sexual activity with certain minors and one count of lewd and lascivious molestation. Kellen was facing four counts of principle in the first-degree unlawful sexual activity with certain minors and one count of principle in the first-degree lewd and lascivious molestation. Robson was facing one charge of lewd and lascivious acts on a victim under 16 years of age.In May 2006, according to the police report, Detective Joseph Recarey prepared three arrest warrants: one for Epstein and others for Kellen, now 40, and Robson, now 33.Marcinkova, who is mentioned throughout the police report, wasn't among those set to be charged.But the arrest warrants were never served on Kellen and Robson after the state attorney's office took evidence about Epstein to a grand jury, which indicted him.Epstein was charged the following month with a state charge of solicitation of prostitution, and he ultimately signed a nonprosecution agreement with federal prosecutors that provided immunity for Epstein's "potential co-conspirators," including four women who were identified by name, Kellen and Marcinkova among them. No charges were ever filed against Kellen or Robson. New York prosecutors have said they believe they aren't bound by any deal Florida prosecutors reached with Epstein.Schechter said prosecutors will likely examine the women's behavior with regard to Epstein and others in the ensuing years and whether they cooperated with the investigation in Florida.In the case of Kellen and Marcinkova, they appear to have maintained contact with Epstein after his guilty plea. Jailhouse visitation logs show both Kellen and "Nadia Marcorkona" visited him while he was incarcerated, and earlier this year the Daily Mail published photographs it said depicted Kellen walking alongside Epstein on the sidewalk outside his Upper East Side mansion in 2012. Kellen's spokeswoman confirmed it was her in the photographs, and did not dispute they were taken in 2012."When Epstein died nothing really changed because the co-conspirators still face the possibility of prosecution. But at the same time, everything has changed. Is it the right thing to do to go after the conspirators who haven't done anything wrong in the last 11 years, when the main culprit who victimized these girls will never face prosecution?" Schechter said. "Prosecutors think about all of these things. What's a jury going to think? Is it the right thing to do?"
Source Link:
https://www.cnn.com/2019/09/27/us/jeffrey-epstein-alleged-co-conspirators/index.html
[-0.657536]
Comments
comments