(CNN)House Judiciary Chairman Jerry Nadler and other committee Democrats say there's no ambiguity: They are now conducting an impeachment inquiry into President Donald Trump.
"It has been an impeachment inquiry and it continues to be," Nadler said this week. But Democratic leaders have a different take. "We are doing the same thing we've been doing: We're trying to ferret out the truth," House Majority Leader Steny Hoyer, a Democrat from Maryland, told CNN when asked if the panel was mounting an impeachment investigation, echoing Speaker Nancy Pelosi private comments to Democrats that the committee's moves are a "continuation" of their existing probes. Neither leader said that the committee's investigation was an impeachment inquiry as Nadler and others have described.The discordant messages underscore the lingering divide between top Democrats and key lawmakers about how to proceed with the potential impeachment of the President. It's a question that's dividing the party between liberal lawmakers and many of its moderate members from districts that Trump won in 2016 — and it could potentially have major ramifications in the 2020 elections.Read MoreThe mixed feelings about the wisdom of moving forward with impeachment — impeachment advocates warn the House is running out of time while many moderates argue they still need to collect more evidence — has added to the confusion about what steps the House is actually taking.Behind closed doors on Monday evening, Pelosi said she expected Democrats would describe what's happening however they see fit — even as the speaker's office circulated new talking points to members' offices describing their plans for their investigations, without mentioning plans to impeach the President. "People are going to say whatever they want," said one Democrat who attended Monday's meeting with Pelosi, describing the speaker's comments behind closed doors.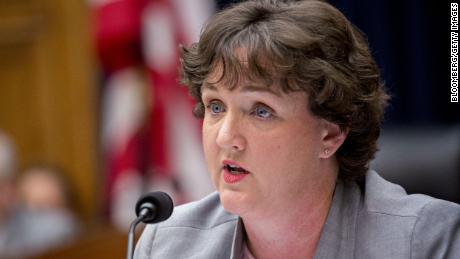 Impeachment fight looms over freshmen Democrats at home in CaliforniaSome Democrats say there's a method to Pelosi's cautious approach."There's an old adage about a frog — if you throw it in boiling water it jumps out but if you put it in warm water and turn on the heat it will swim around until it gets cooked," said Rep. Harley Rouda, a freshman from a swing California district who supports impeachment proceedings. "My sense is the speaker is cooking the President."Others acknowledge there's confusion in the messaging."It is not impeachment, which is what I think everybody wants to jump to right away. And that's what's making people nervous," said Rep. Pramila Jayapal of Washington, a Democrat on the House Judiciary Committee. "Whenever somebody says, 'Well this is impeachment.' It's not yet. We haven't drafted articles of impeachment, which would be the next piece, depending on what we find. There is some confusion, I wish it were clear. I feel very clear about what we're doing."For liberal Democrats pushing the House to move on impeachment, there's an urgent need to step it up, they say, recognizing the clock is ticking on the House's impeachment window."In order to protect our democracy, we have to impeach him," said liberal freshman Rep. Alexandria Ocasio-Cortez of New York. "I want to see every Republican go on the record and knowingly vote against impeachment of this President, knowing his corruption having it on the record so that they can have that stay on their careers for the rest of their lives."Republicans say the messaging is significant because the full House has not in fact taken a formal vote on an impeachment inquiry — a step that occurred during the impeachment proceedings for Presidents Richard Nixon and Bill Clinton. Democrats say such a vote is not necessary.Thursday vote is an escalationOn Thursday, the House Judiciary Committee is voting on a resolution to formalize the rules of its investigation, and its members call the move a clear uptick that the committee is conducting an investigation that will decide impeachment. Democrats say the goal would be to decide whether to recommend articles of impeachment against Trump, something that would have to ultimately be approved by the House and then a two-thirds Senate majority would have to convict him to remove him from office.The language from the Judiciary Committee has escalated in recent weeks as it battles with the White House in court to get former White House counsel Don McGahn to testify. It's also working to get the underlying grand jury evidence from former special counsel Robert Mueller's probe, arguing both McGahn's testimony and the evidence are needed to determine whether to impeach the President."We have said that this is — we've told the court, we've said it in the hearings — that we are examining the various malfeasance of the President with the view of the possibility of recommending articles of impeachment to the House," Nadler said. But Nadler and the committee were not describing their probe, which began in March, as an impeachment inquiry until they petitioned a federal judge in late July for the Mueller grand jury material. The committee has since argued that a formal impeachment inquiry, approved by the full House, is unnecessary because the committee has all the powers it needs to do its investigation that will determine whether to draft articles of impeachment.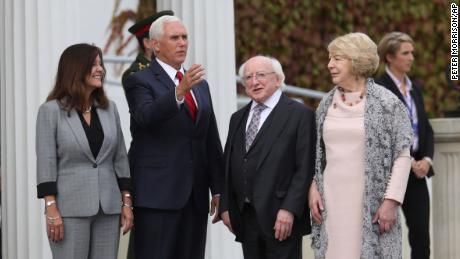 Democrats seek documents on Pence's stay at Trump Ireland property and proposal to host G7 at Miami resortPelosi has supported the committee's efforts in court, which stated that the committee was determining whether to recommend articles of impeachment, and she is backing the panel's resolution. But she remains opposed to moving forward with impeachment, arguing that the public is still not on board, and she has resisted labeling the investigation as an impeachment inquiry. "We have been having an investigation — in case you missed it — for a very long time. Russian disruption of our elections, about the wrongdoing about the part of the administration. This investigation has been going on for a long time," Pelosi told reporters Monday.Asked by CNN if she agreed with Nadler that the committee was conducting "formal impeachment proceedings," Pelosi said: "I really don't know what the chairman said. I do know that we've been on the path to (investigate) and that includes the possibility of legislation or impeachment."Rep. Hakeem Jeffries, the House Democratic Caucus chairman who sits on the Judiciary Committee, said he supported the committee's investigation, but did not call it an impeachment inquiry."I support the chairman's effort to hold this administration accountable. I support the investigation in all of its parameters, and I support the fact that he's taking a close look at the obstruction of justice, abuse of power and cultural corruption coming out of 1600 Pennsylvania Avenue," Jeffries said.Asked if he supported impeaching the President, Jeffries said, "I support what I just stated."Rep. Adam Schiff, the House Intelligence Committee chairman, who has yet to back impeachment proceedings, said: "I want to make sure that we can make the case to the country that this President's conduct is so incompatible with office that we had to take this step. so I haven't made a firm judgment."Confusion during the recessThe panel's investigation had sparked confusion among some members during the summer recess, when lawmakers were back in their districts. Many Democrats announced they were in favor of opening an impeachment inquiry, while others said they didn't need to formally announce their support because the committee was already conducting one. Now, 134 Democrats publicly support an impeachment inquiry, according to CNN's tally, out of 235 members in the caucus.The committee has argued that the debate is one of semantics and labels, and the bottom line is they are working to get the information they need to make a decision on impeachment. But their efforts to get information through court battles could persist for months, however, and Nadler told reporters Monday that the committee wouldn't need to wait for McGahn's testimony before deciding on articles of impeachment.At the same time, extending timeline is making impeachment backers antsy with the 2020 election fast approaching. "I believe that the leadership is trying very hard to make sure that we did not get in in our own way, and that we did not basically limit or undermine our own opportunity in the elections," said Rep. Maxine Waters, a California Democrat who was one of the earliest advocates for impeachment."I think the leadership really believed that," Waters added. "And so now, I think what has happened is continuing discussions and pressure coming from the public has moved the Judiciary to the point where they have to turn this so-called investigation more into an impeachment inquiry. And that's what's happening now."Democrats who have yet to come out in favor of an impeachment inquiry say the committee does in fact need to gather more information, regardless of what the investigation is called. "We deserve to make sure the American public has all the facts and all the information, and that is our role on Judiciary, to bring all that information to the American public," said Rep. Lucy McBath of Georgia, a Judiciary Committee member. "I just believe there's still so much more that has to be done. We have federal subpoenas, witnesses that still have to come forth and so we have not completed the process yet."And some say they're exhausted by the whole thing."I'm so tired of the entire debate," said Rep. Jamie Raskin, a member of the House Judiciary Committee who has said the current committee probe is the same as an impeachment inquiry. "I never want to use the word again until it has some legal effects."
Source Link:
https://www.cnn.com/2019/09/10/politics/democrats-impeachment-inquiry/index.html
[-0.529181]
Comments
comments