Washington (CNN)A federal appeals court in Washington on Tuesday rejected a lawsuit from two public transparency groups over Trump administration personnel's use of messaging apps that auto-delete.
The case is a setback for transparency and historical archive groups as they seek more daily records of White House activities and a notable moment as federal courts grapple with developments in technology.The lawsuit came about after The Wall Street Journal reported in early 2017 that White House staff used encrypted messaging apps to communicate with one another, and members of the US House of the Representatives wrote to the White House about the situation. Under federal law, the White House must keep presidential records and document presidential activity.The White House counsel responded with an internal memo in February 2017 telling personnel to preserve their electronic communications and only conduct official business on official accounts.That memo was enough for the US Court of Appeals for the District of Columbia Circuit in this case.Read MoreThe court said it would not "micromanage" the day-to-day doings of the President and his staff. The court let a lower court's decision stand, siding with the administration."To be sure, the Memo may not guarantee full compliance with the [Presidential Records Act], but — and this is the second reason — under the law of this circuit we would have no jurisdiction to order the correction of any defects in the White House's day-to-day compliance with the Memo's records-preservation policy," the opinion, written by Judge David Tatel on behalf of a three-judge panel, said. Tatel is an appointee of President Bill Clinton.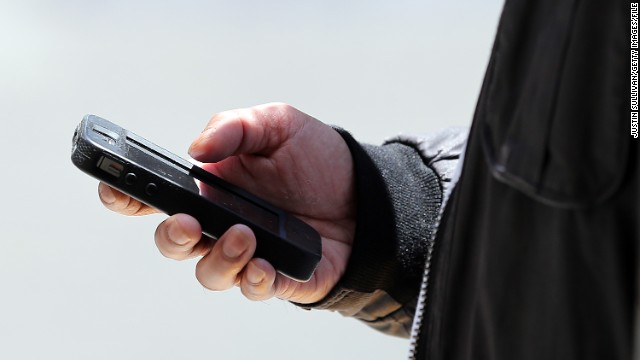 READ: Appeals court opinion on Trump admin use of messaging appsStill, the appeals court nodded to how encryption and auto-deleting apps could help public officials hide their conversations."Richard Nixon could only have dreamed of the technology at issue in this case: message-deleting apps that guarantee confidentiality by encrypting messages and then erasing them forever once read by the recipient," Tatel wrote.A spokesman for the public transparency group Citizens for Responsibility and Ethics in Washington, which brought the case alongside the National Security Archive, said the group had not yet decided on its next steps with the case. "Obviously, we're disappointed in the decision," Jordan Libowitz of CREW said Tuesday.CREW, the National Security Archive and professional historians have another similar lawsuit in an early stage in the lower court, over the note-keeping of President Donald Trump's meetings with Russian President Vladimir Putin and North Korean leader Kim Jong-Un.They specifically cite in that lawsuit five meetings Trump has had with Putin and one meeting with Kim Jong Un where no official records exist, including one where Trump allegedly confiscated an interpreter's notes. The lawsuit says White House advisers including Jared Kushner have failed to make adequate records of conversations, like in a meeting with Saudi officials.They also claim that White House staff and Trump campaign officials' use of encrypted apps hurt special counsel Robert Mueller's ability to investigate Russian interference in the 2016 presidential election.The groups and others filed that lawsuit earlier this month, and a trial-level judge hasn't yet weighed in.
Source Link:
https://www.cnn.com/2019/05/28/politics/appeals-court-messaging-apps-auto-delete/index.html
[-0.857295]
Comments
comments