Hong Kong (CNN Business)A Chinese internet tycoon is being investigated by police on suspicion of committing a crime. It's at least the third time in a month that a top Chinese CEO has been subject to police action.
Feng Xin, chairman and CEO of Baofeng Group, has been "placed under coercive measures by the police due to suspected crime," the Beijing-based company said in a statement Sunday.Under Chinese law, "coercive measures" include arrest, detention, questioning, placing someone under watch at their place of residence, or granting a suspect bail with restricted movement pending trial.Baofeng did not elaborate on the nature of the allegation nor the police measures. The company added that the matter is pending further investigation by police, but that business operations remain normal. The company did not immediately respond to a request from CNN Business for comment.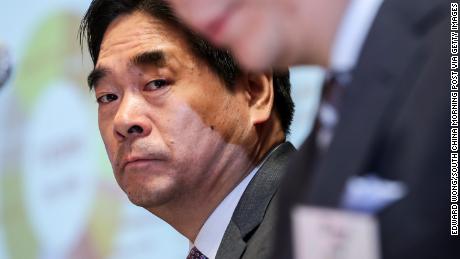 Chinese real estate empire loses $5 billion in value after founder Wang Zhenhua detainedRead MoreShares in Baofeng Group plunged 10% on Monday. That's the maximum amount allowed in one trading session on the Shenzhen stock exchange.Baofeng Group operates Storm Codec, a popular media software in China. It also offers online entertainment services and manufactures virtual reality glasses.The company made headlines after its stock market debut in 2015 when the shares soared. The success of taking the company public made Feng a billionaire. But the stock has slid dramatically since then as profit has declined. On Monday, shares closed at 5.67 yuan (82 cents) — a 95% fall from its peak in June 2015.Last year, Baofeng Group suffered a loss of 1.09 billion yuan ($160 million).Feng's encounter with the police follows the detention of two more Chinese CEOs earlier this month.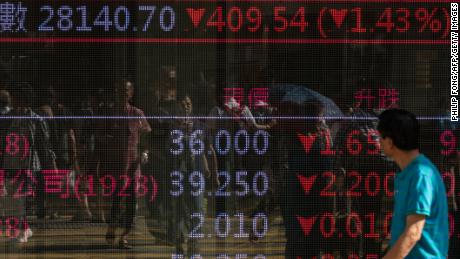 CEO of Chinese company that owns Stan Lee's POW! Entertainment has been detained. Stock plunges 90%Billionaire Wang Zhenhua, who founded Future Land Development Holdings in 1996, was detained at the beginning of July on allegations of child molestation, according to the police and the company's statements.On July 10, the police formally arrested Wang. In a statement, police said they had taken statements from the victim, suspects and witnesses and concluded that Wang's behavior "constituted alleged child molestation."CNN Business has been unable to contact a representative for Wang, and spokespeople for his companies have declined to comment beyond their official statements.Earlier this month, Future Land released an open letter in Chinese in which it apologized for its founder's reported behavior and the "great suffering" he had caused the alleged victim and her family.On July 5, Camsing International, a media firm that owns Stan Lee's POW! Entertainment, announced that founder and CEO Lo Ching was being held in "criminal custody" by Shanghai police.Camsing International's stock has plunged 75% since then.In a statement Monday, Camsing said that it has been trying to find out from the Shanghai police bureau why Lo was detained. "Up to the date of this announcement, the bureau has not responded to the enquiry by the company," it said. Lo has been suspended from her duties as chairman and CEO, it added.
Source Link:
https://www.cnn.com/2019/07/29/business/baofeng-ceo-feng-xin-police/index.html
[-0.678748]
Comments
comments