(CNN)
Who was your favorite teacher growing up? Odds are, no matter how old you may be, you can call up that name in a heartbeat. Maybe it was someone who made you laugh or gave you some tough love or just knew exactly what to say to get you to finally understand the Pythagorean theorem. That's how important teachers are — their influences can literally last a lifetime! This week was full of great stories of remarkable young people and the adults that inspired them to be the best they can be. So here's your homework this week: Read up on The Good Stuff, and then thank a teacher, mentor, parent or someone else who encourages kids to love learning. (And if you are one of those people, thank yourself! You deserve it.)Want more inspiring, positive news? Sign up for The Good Stuff, a newsletter for the good in life. It will brighten your inbox every Saturday morning.Our favorites this week Get going with some of our most popular good news stories of the week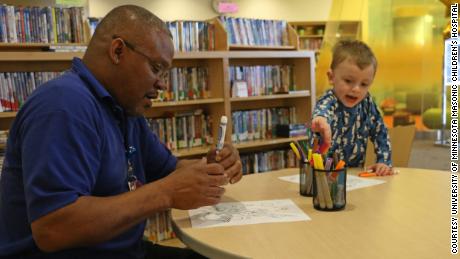 A beautiful friendship Read MoreHow can you look at these adorable photos of Cooper Baltzell and Gregory Watson and not smile ear-to-ear? These two BFFs met a year ago when 4-year-old Cooper offered Watson some candy in the hallway of the University of Minnesota Masonic Children's Hospital. Cooper has Hirschsprung disease, a rare digestive disease, and spends a lot of time in the hospital. Watson is a housekeeper at the facility, and cleans Cooper's room every day during his stays. They became fast friends — they both have warm and chatty personalities, they share popcorn and coloring dates, and Watson is a good buddy to have around for some of Cooper's more painful procedures. "He's the coolest kid I ever met," Watson told CNN. The feeling is mutual. "He's my best friend," Cooper says.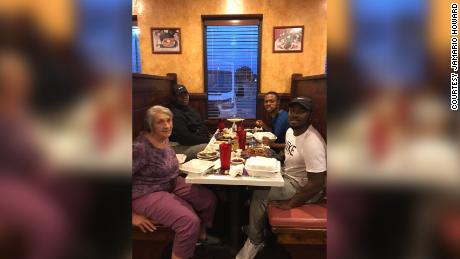 An unforgettable meal When Jamario Howard and his friends Jamychol and Tae saw an older woman sitting by herself at a barbecue restaurant in Oxford, Alabama, they knew they had to go over and say hello. After all, a meal is best shared with friends, and they could tell she needed one. "My exact thought was 'Dang, I'd hate to have to eat alone,'" Howard told CNN. When he went over to introduce himself, Howard and his friends learned that the woman had just lost her husband, and the next day would have been their 60th anniversary. The four new friends shared a meal and snapped a pic together. Howard shared it on Facebook, and thousands of people were touched by their sweet moment. "The point in this is always be kind and be nice to people. You never know what they are going through," Howard said.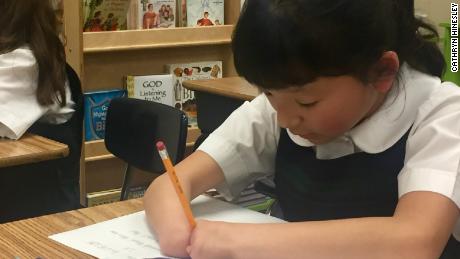 An impressive handwriting champion Having really nice handwriting is always a brag-worthy achievement, and 10-year-old Sara Hinesley certainly has a reason to be proud. The Maryland third grader just won a national handwriting award, but there's something else that makes her victory even sweeter. Hinesley was born without hands and uses the ends of her arms to write. Her teacher taught her the art of cursive handwriting (so old school, we know!) and she discovered she had a knack for it. The rest is history. Hinesley and her family discussed getting her prosthetics, but ultimately decided against it. After all, Hinesley has no problem doing what she wants to do, whether it be making art, riding her bike or, yes, writing neatly. Raise a glass to…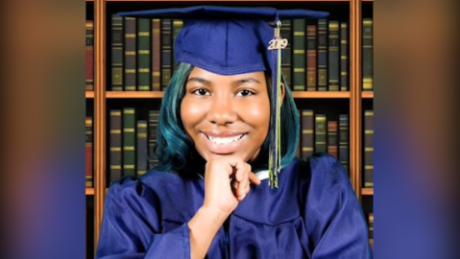 Antoinette Love, a high school senior from New Orleans who was accepted into … wait, let me double-check … 115 COLLEGES and received more than $3.7 million in scholarship offers! Love says she isn't sure where she'll end up going, and she lost count of how many schools she ended up applying to. "I just kept applying," Love told CNN. "I wanted to see how many I could get into." For students whose hobbies don't include constantly filling out college applications, Love has some advice: Apply through the Common Application so you don't have to keep repeating information, and check for fee waivers or programs that don't charge a fee. A bright idea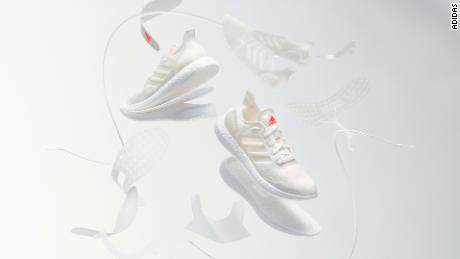 There's something special about this Adidas running shoe: It's totally recyclable! The Futurecraft.Loop is made out of one material, called thermoplastic polyurethane, which can be washed, ground up into pellets, melted, re-formed and turned into a brand new pair! Adidas is hoping this concept will be a step (heh) in the right direction when it comes to sustainable materials. Granted, there are still some kinks to iron out, like how the company would get the shoes back in order to recycle them. Because that whole grinding and melting process definitely doesn't sound like a DIY activity. You gotta see this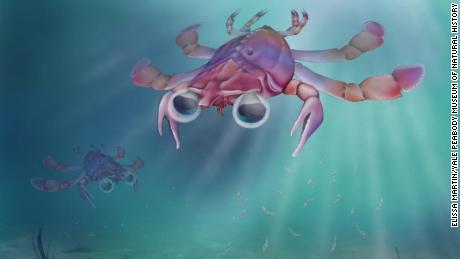 WELL HELLO THERE. These extremely wide-awake little guys are Callichimaera perplexae, prehistoric crabs with bent claws, big bulging socket-less eyes, exposed tails and leg-like mouth parts. Adorable. This is an artist's depiction (obviously) of the 95-million-year-old crabs, whose fossils were found in Colombia and the United States. Scientists who made the find called them the "strangest crab that has ever lived." Which is totally a compliment, we swear. Heroes among us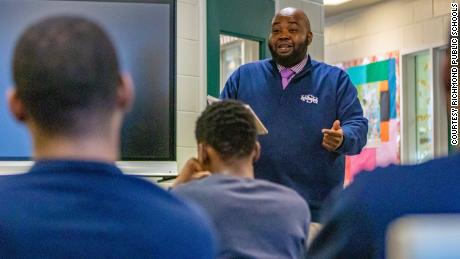 Rodney Robinson became a teacher to honor his mother, who grew up poor in a time of segregation and wasn't able to finish high school. This week, the 40-year-old Virginia native was named the 2019 National Teacher of the Year. Robinson isn't just any kind of teacher, either — he teaches at the Virgie Binford Education Center, a school inside the Richmond Juvenile Detention Center in Virginia. He took the job because he wanted to understand how and why students from disadvantaged backgrounds are at risk for ending up in prison. Now he helps incarcerated students fall in love with learning and plan for a fulfilling life once they get out. "(I want them to know that) you're important and you have a place in this world and you can achieve your goals," Robinson said. "Jail is only a temporary setback." Wanna get away?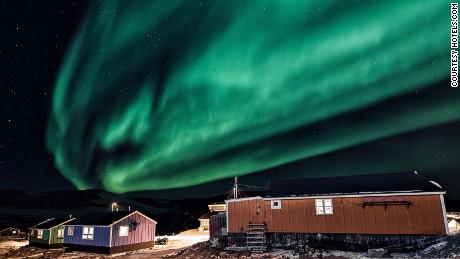 Oh, you really REALLY wanna get away? Try the Eastern Greenland town of Ittoqqortoormiit, home of the most remote guest house in the world. It's fully equipped with heat, electricity and '90s DVDs, and almost no one around for 1,000 km (621 miles) in every direction. Sounds like paradise. Who knew?Here's your word of the day: salutogenesis. It's a relatively new medical idea that measures health by promoting physical and mental well-being rather than focusing on disease. It's also one of 640 new words Merriam-Webster added to its dictionary this month. Tell us something good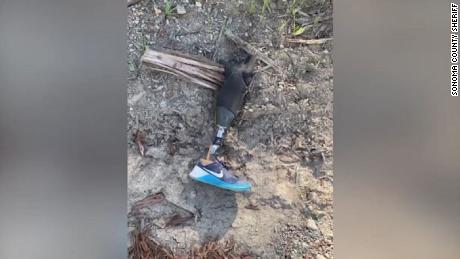 Sonoma County, California They say if you love something, let it go and it will come back. However, if the something is a $15k prosthetic leg and the "letting it go" is it coming loose while you're 10,000 feet in the air, that advice is … less advisable. A California man named Dion lost his prosthetic leg while skydiving, and it turned up in a lumber yard the next day. The local sheriff's department was able to reunite man and leg, and now everyone involved has an amazing story to tell around the dinner table for years to come. Shameless animal video There's always time for cute animal videos. That time is now. It's a squirrel. Eating an avocado. In an avocado hat. But wait — it gets better! Turn your volume up to bless your ears with some high-quality snacking ASMR. (Click here to view)
Source Link:
https://www.cnn.com/2019/04/27/us/the-good-stuff-042719/index.html
[0.632546]
Comments
comments