(CNN)Lips turning blue, they shiver in ice baths, unable to escape. Only the cooperation of teammates solving mental puzzles and completing physical challenges can release them from the water's frozen grip.
"For the first guys in the ice it was brutal," says John McBride, head speed coach for the US men's ski team. "We didn't work together as a team, we weren't communicating effectively."Plunging his team in ice is a technique McBride learned from US special forces and is part of his quest to take American downhillers back to the top.To make them ski faster, he trains the brain. And his methods are somewhat extreme.In the search for the next Bode Miller, McBride subjected his squad to a Navy Seal training camp, and "scared" them on a climbing expedition on one of Colorado's most difficult "14ers."Read MoreIt is all in pursuit of one goal. For all of Lindsey Vonn's success, no American man has ever won the season-long downhill crown, despite Miller and Phil Mahre winning World Cup overall titles. The last US Olympic downhill champion was Tommy Moe in 1994, and not since Daron Rahlves in 2003 has a US skier won the iconic Kitzbuehel downhill. Of the current squad, only Steve Nyman and Travis Ganong have won races on the World Cup downhill circuit. McBride is a man on a mission to change all that."The top tier [of ski racers] are all extremely fit, all talented, all work hard, 95% are extremely passionate about what they do. That final mind piece can be a game changer," McBride told CNN Sport by telephone from his home in Aspen. "The mental skills package is the deciding piece between being an athlete that's contending to be on the podium versus an athlete who is 10th on any given week."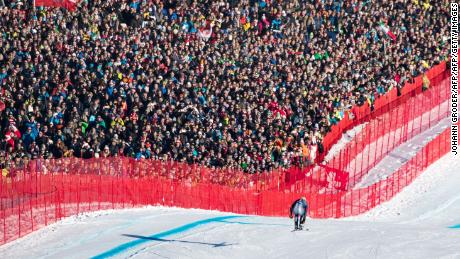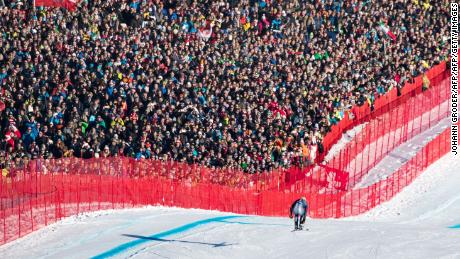 JUST WATCHEDKitzbuhel: skiing's biggest partyReplayMore Videos …MUST WATCH
Kitzbuhel: skiing's biggest party 01:12READ: Mikaela Shiffrin on idolizing Federer and why she won't be objectifiedREAD: Shiffrin: Training an Olympic champion'Band of brothers'For the Americans, who spend so much time away from home on the predominantly European circuit, McBride's starting point is to foster an environment "where guys not only push and pull off each other but support each other and believe in each other.""The team component in skiing racing is often overlooked because it's an individual sport," he says. "We spend so much time on the road together it's an important piece of the puzzle," he says.To reinforce the idea, US teammates Marco Sullivan and Steve Nyman forged the concept of the "American Downhiller" as a cultural identity to bond the team as they take on the battalions of Austrians, Swiss, Italians, French and Norwegians. "I sort of see it as a band of brothers," says McBride, who is on his second stint with the US team after four years with the Canadians and a spell coaching Miller when he competed independently for Team America and won his second World Cup overall crown in 2008. "They all have an understanding of what it means to be downhillers. It's different to slalom skiers. These guys push each other to the edge of destruction. "When you're going 90mph down a hill you know that if you go into the red room (the fence) there's a good chance you're going to be injured."There's a lot of consequence to what these guys do and creating this band of brothers, this 'American Downhiller' concept is something the guys can take pride in and support each other and hopefully encourage others to be a part of."RE AD: Vonn's historic quest, Shiffrin's time to shine?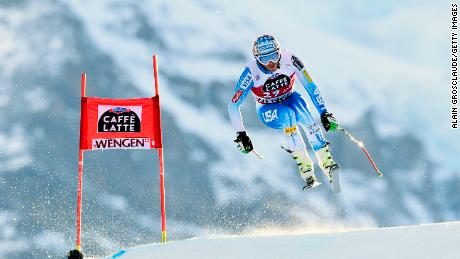 Bode Miller won two World Cup overall titles in 2005 and 2008.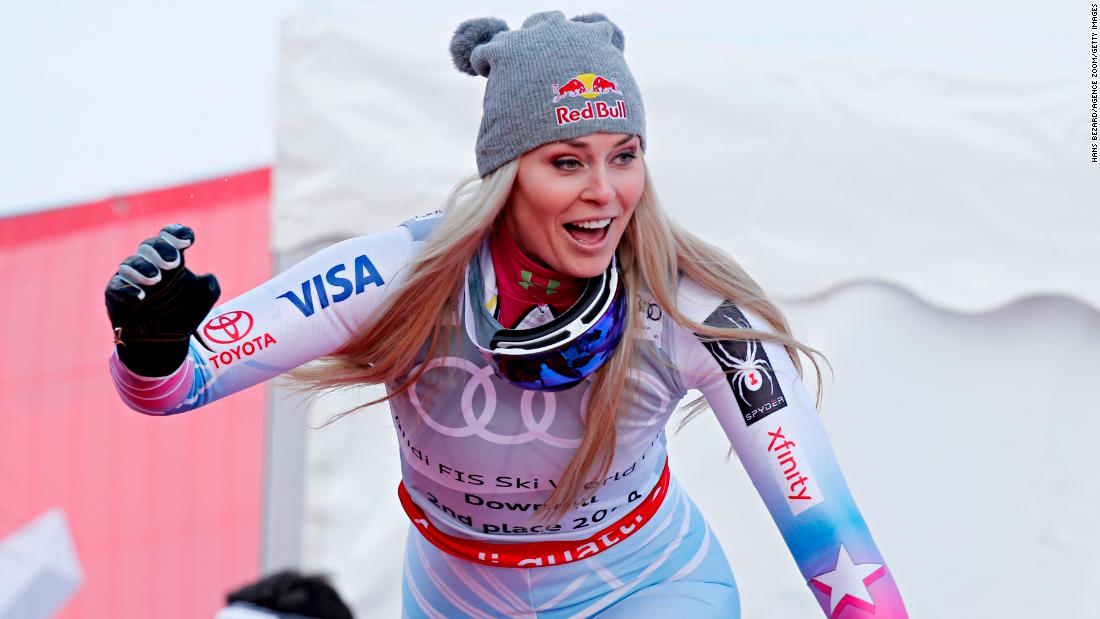 Photos: Skiing into a new seasonAll eyes will be on Lindsey Vonn in her final season as she strives to become the most successful ski racer ever. The American veteran, nearly 34, needs five more wins to beat Ingemar Stenmark's record of 86 World Cup race victories. Hide Caption 1 of 17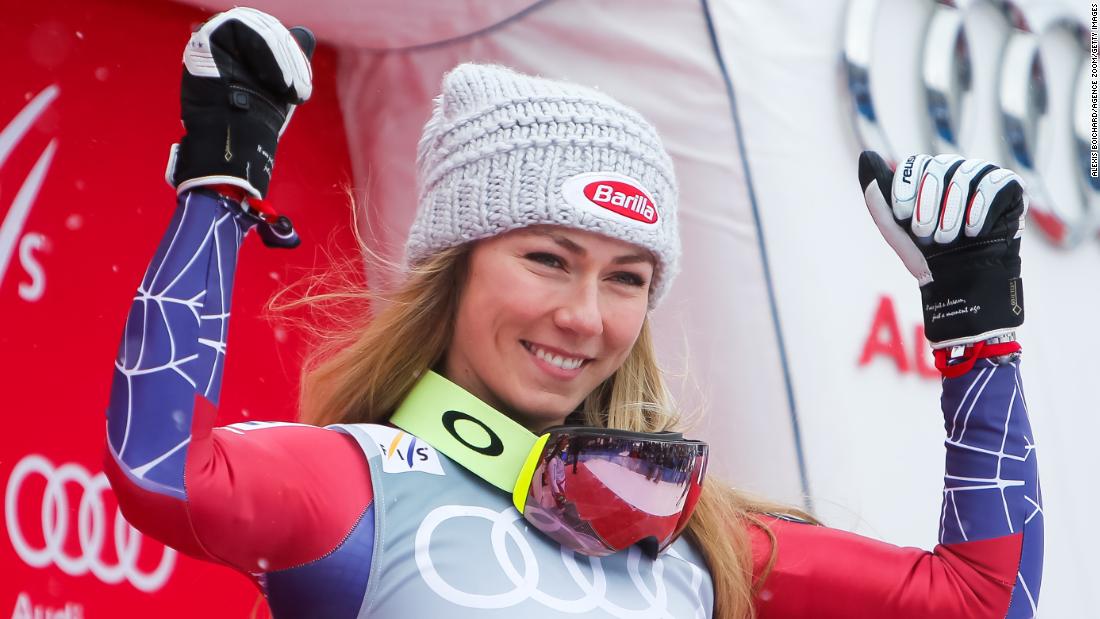 Photos: Skiing into a new seasonUS starlet Mikaela Shiffrin will be trying to make history of her own as she targets a third straight World Cup overall crown and a fourth consecutive slalom world title at February's World Championships in Are, Sweden. Hide Caption 2 of 17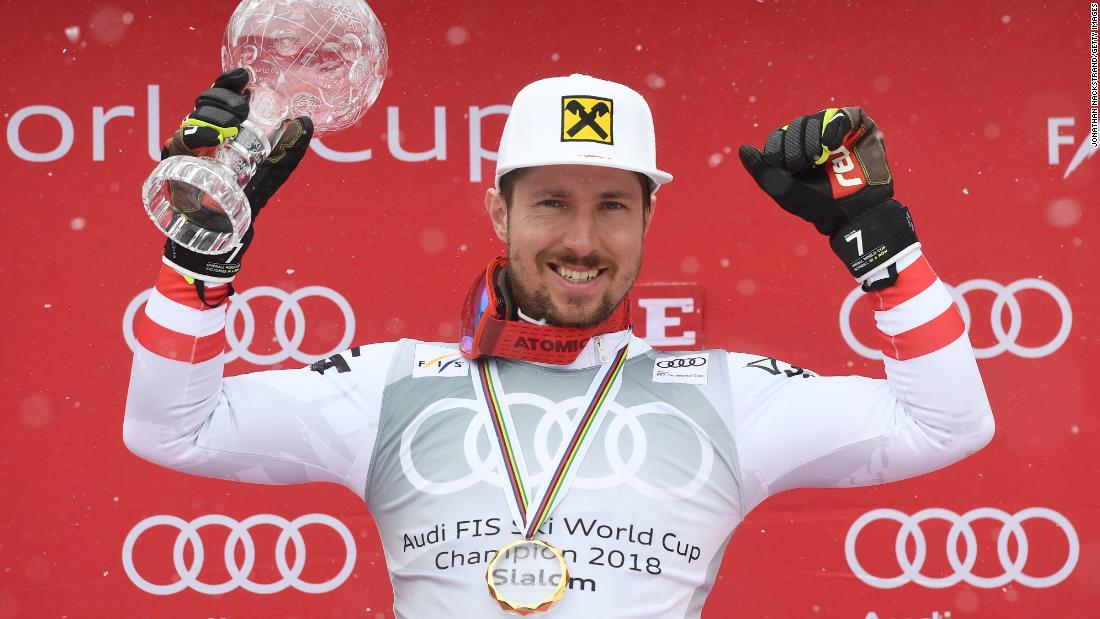 Photos: Skiing into a new seasonAustria's Marcel Hirscher is arguably the greatest ski racer ever with seven straight World Cup overall titles. The slalom specialist is a mega star in a skiing-obsessed nation.Hide Caption 3 of 17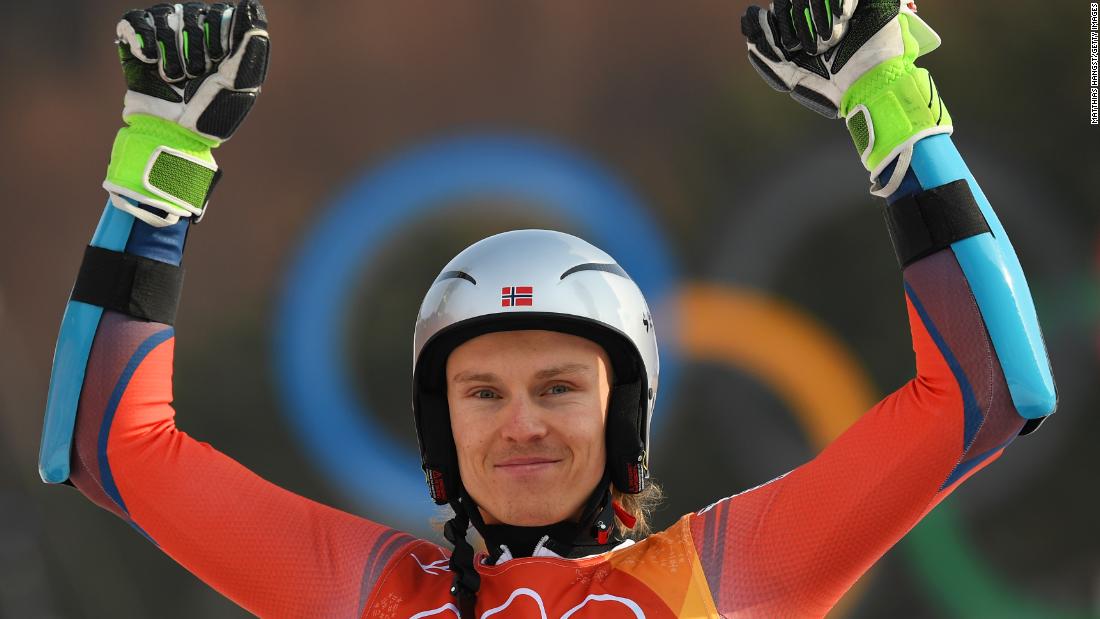 Photos: Skiing into a new seasonNorway's Henrik Kristoffersen is the nearly man behind Hirscher, but at 24 he has time on his side to mount a serious challenge for supremacy.Hide Caption 4 of 17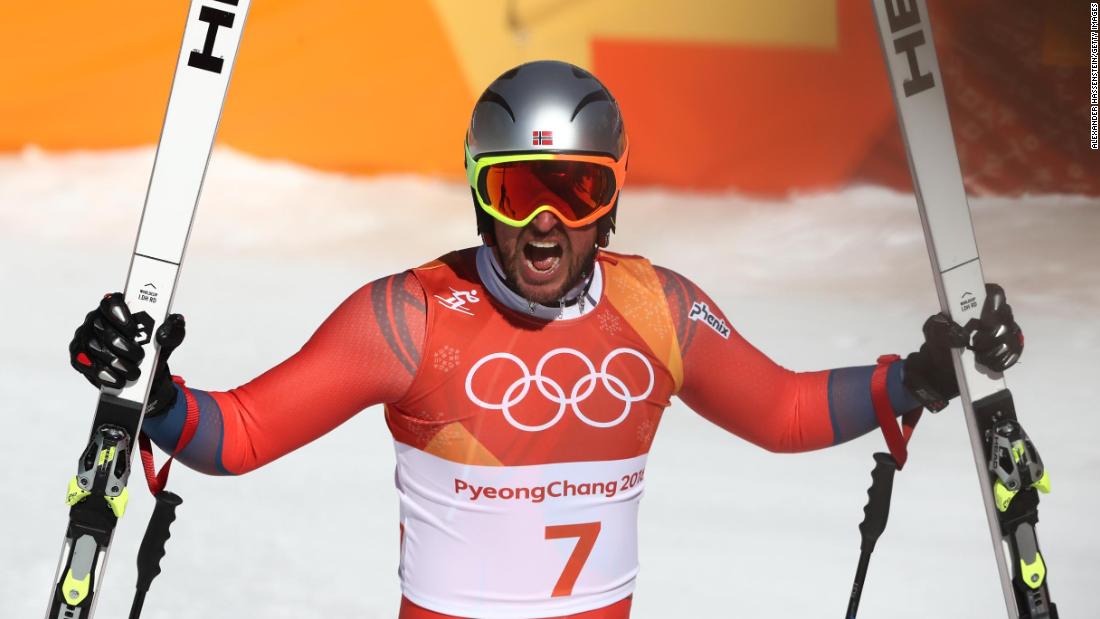 Photos: Skiing into a new seasonNorway veteran Aksel Lund Svindal finally clinched Olympic downhill gold in Pyeongchang in February after a long and illustrious career. The 35-year-old is still one of the men to beat in the speed disciplines. Hide Caption 5 of 17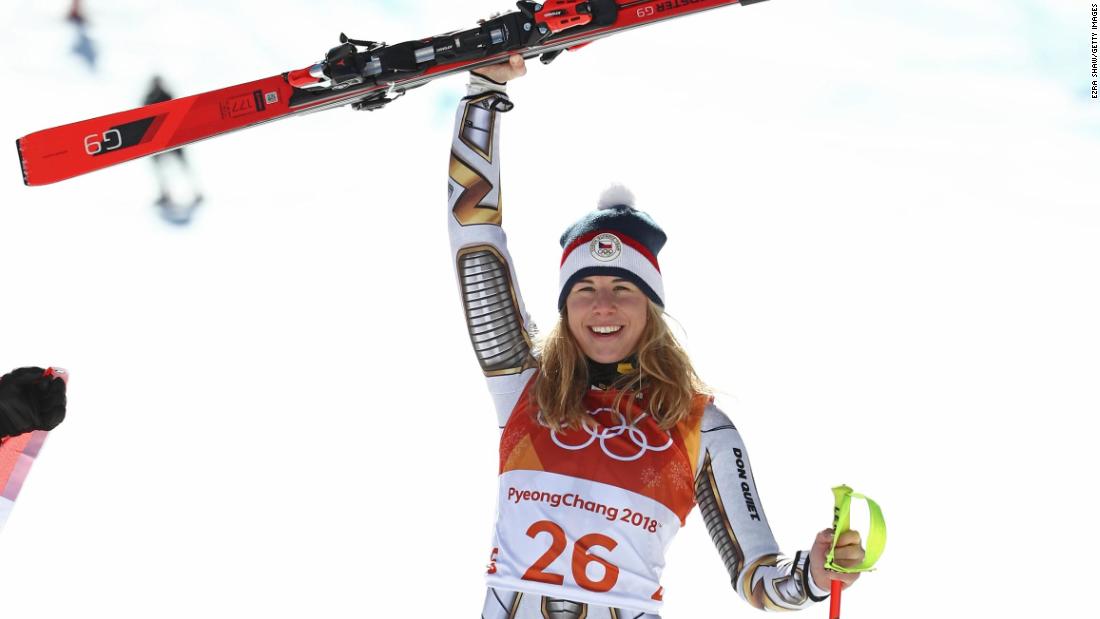 Photos: Skiing into a new seasonCzech sensation Ester Ledecka made history as the first athlete to win gold in two separate disciplines at the same Games in Pyeongchang. She scored a stunning super-G victory and added parallel giant slalom gold in her preferred sport of snowboarding. Definitely one to watch on the alpine circuit.Hide Caption 6 of 17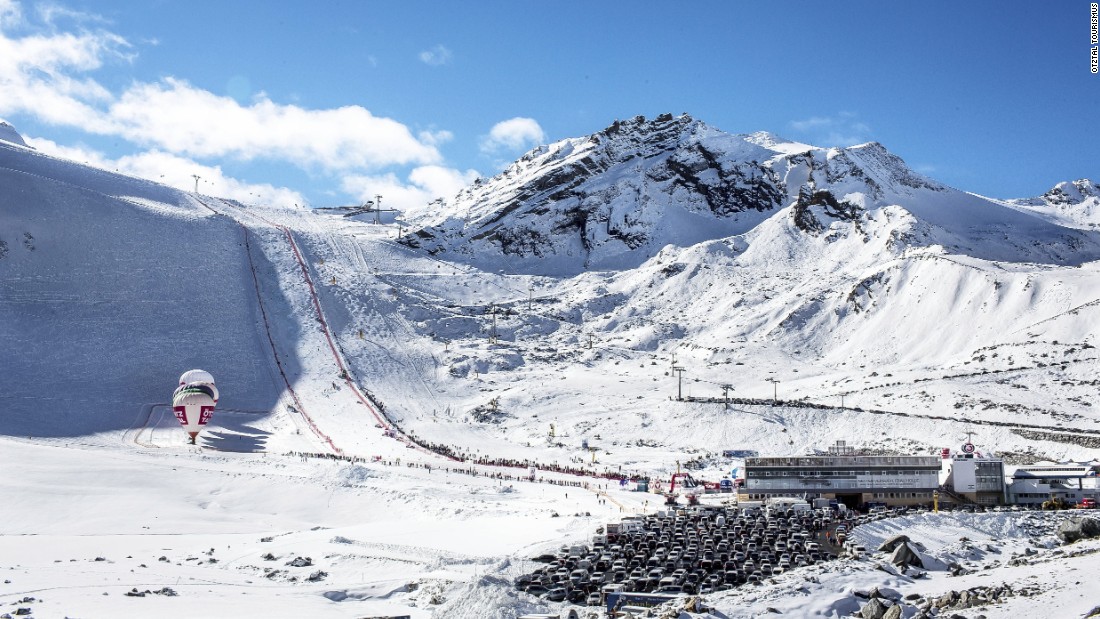 Photos: Skiing into a new seasonThe World Cup season begins on the high glaciers of Solden, Austria in late October. Hide Caption 7 of 17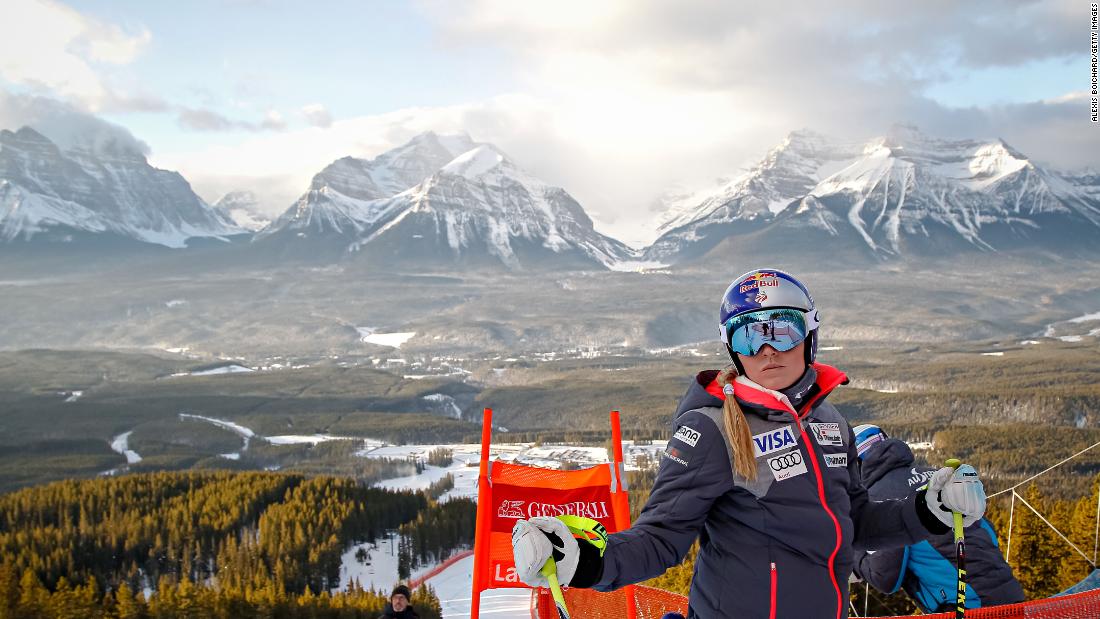 Photos: Skiing into a new seasonFocus switches to the US in November and early December. Lake Louise — often dubbed "Lake Lindsey" because of Vonn's success there — could offer the US star her first chance of closing the gap on Stenmark. Hide Caption 8 of 17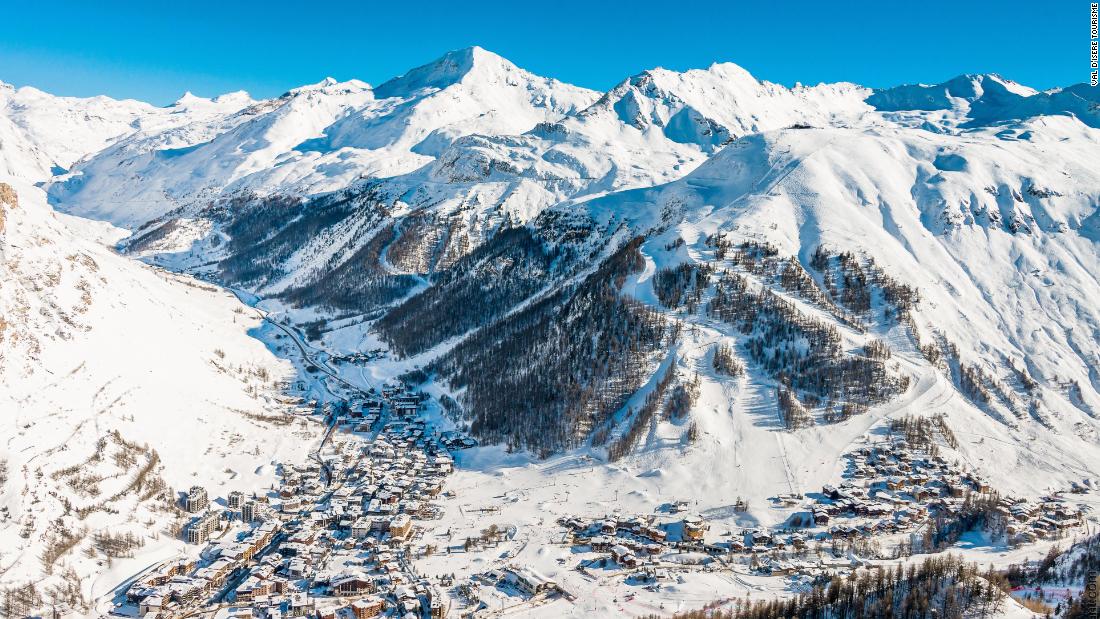 Photos: Skiing into a new seasonThe actions crosses the pond for France's traditional European season opener in the world-class resort of Val d'Isere, high up in the Tarentaise valley. Hide Caption 9 of 17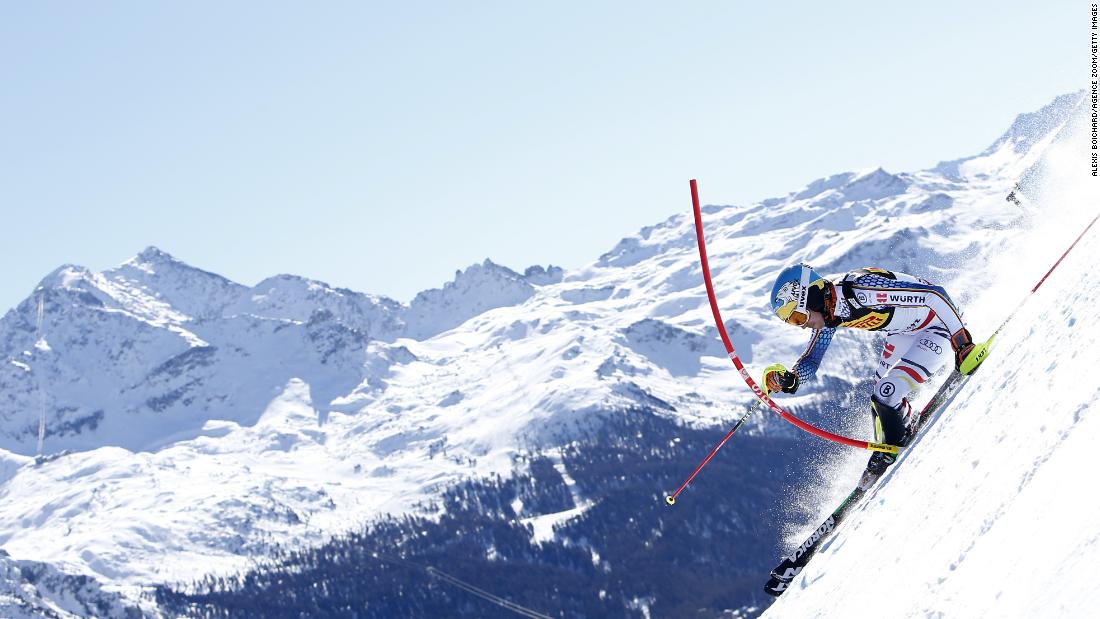 Photos: Skiing into a new seasonGlitzy St. Moritz in Switzerland also features early on the women's European circuit. Hide Caption 10 of 17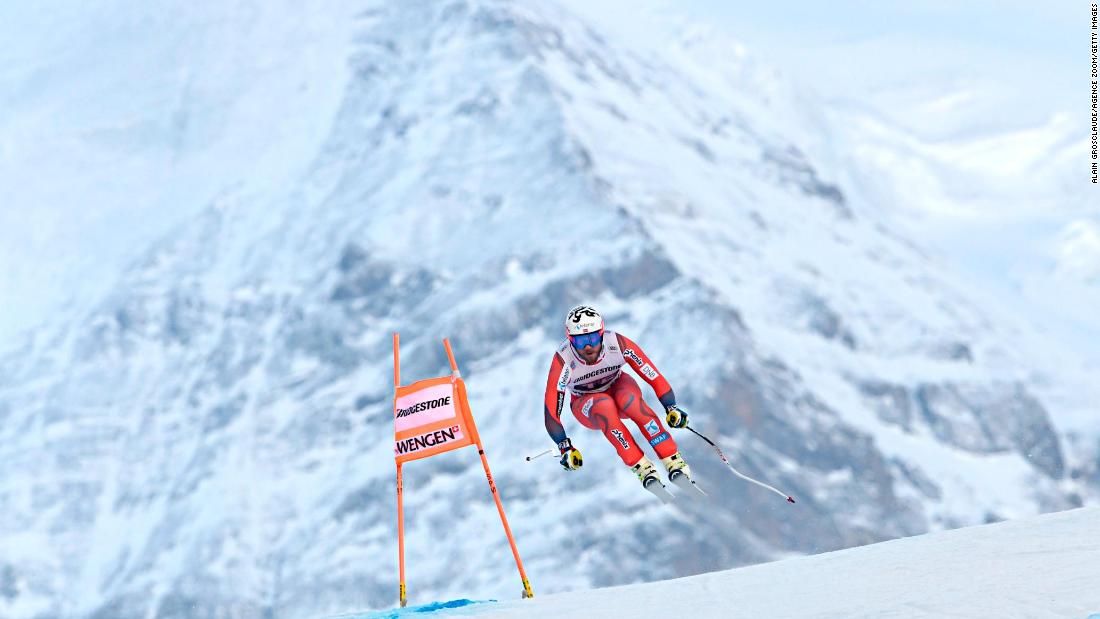 Photos: Skiing into a new seasonThe downhill marathon that is Wengen's Lauberhorn course in the shadow of the Eiger begins January's season of Classic races in the Alps. Hide Caption 11 of 17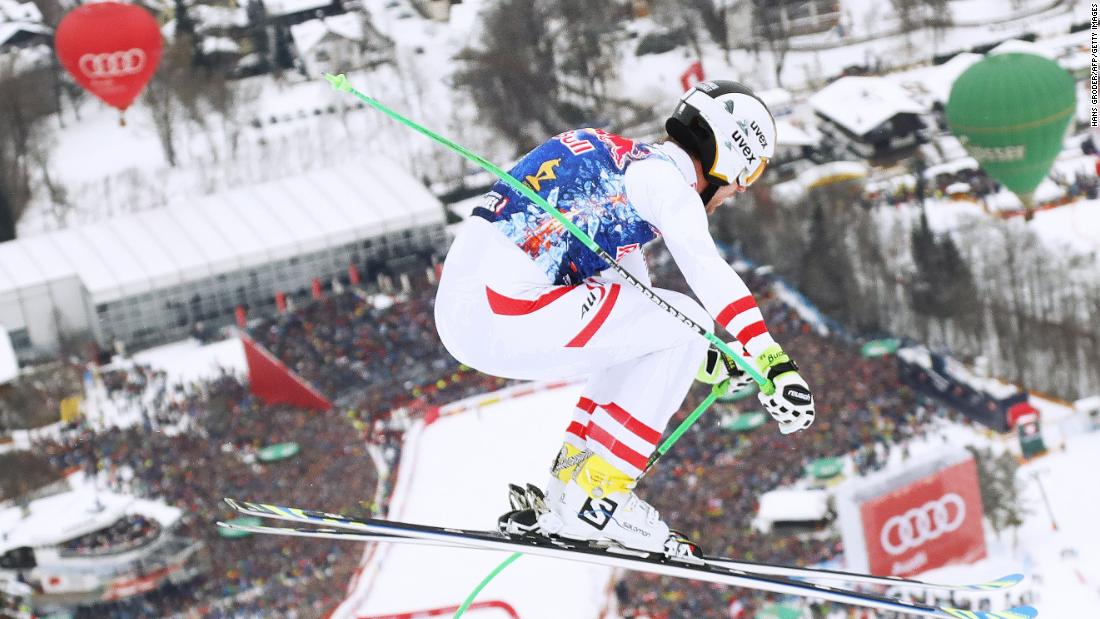 Photos: Skiing into a new seasonIt's followed by the iconic Kitzbuehel downhill on the infamous Streif piste on the Hahnenkamm mountain. The steep, bumpy, icy course is almost as scary as the parties that take place in the medieval town during the weekend.Hide Caption 12 of 17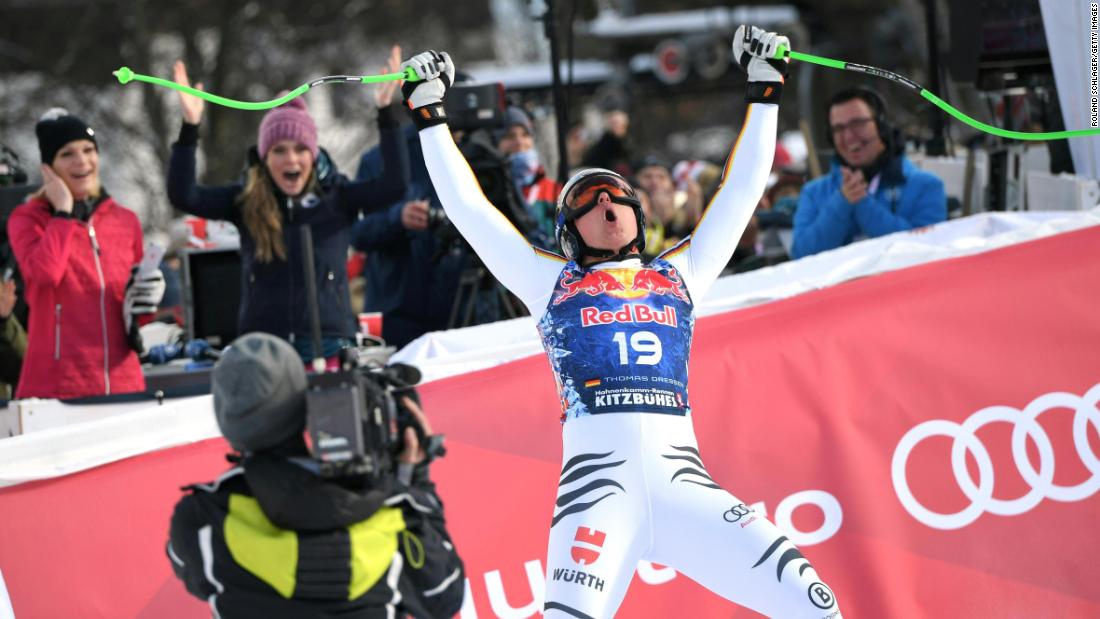 Photos: Skiing into a new seasonThe 2018 Kitzbuehel downhill went to shock winner Thomas Dressen of Germany. Hide Caption 13 of 17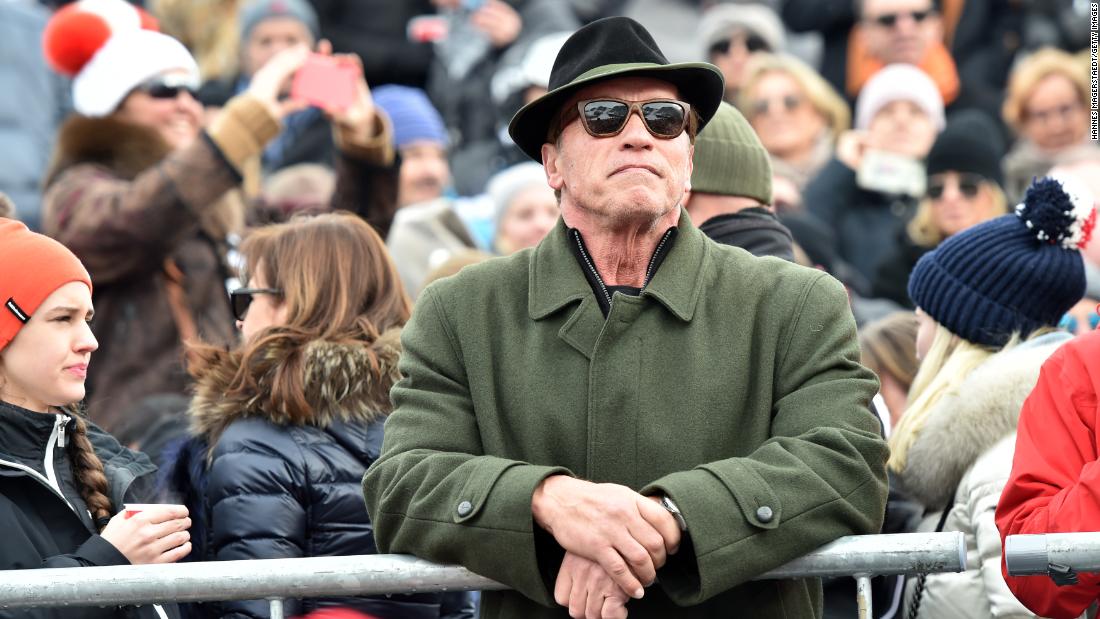 Photos: Skiing into a new seasonThe Kitzbuehel race weekend attracts vast crowds and a galaxy of stars. Austrian native Arnold Schwarzenegger is a regular visitor.Hide Caption 14 of 17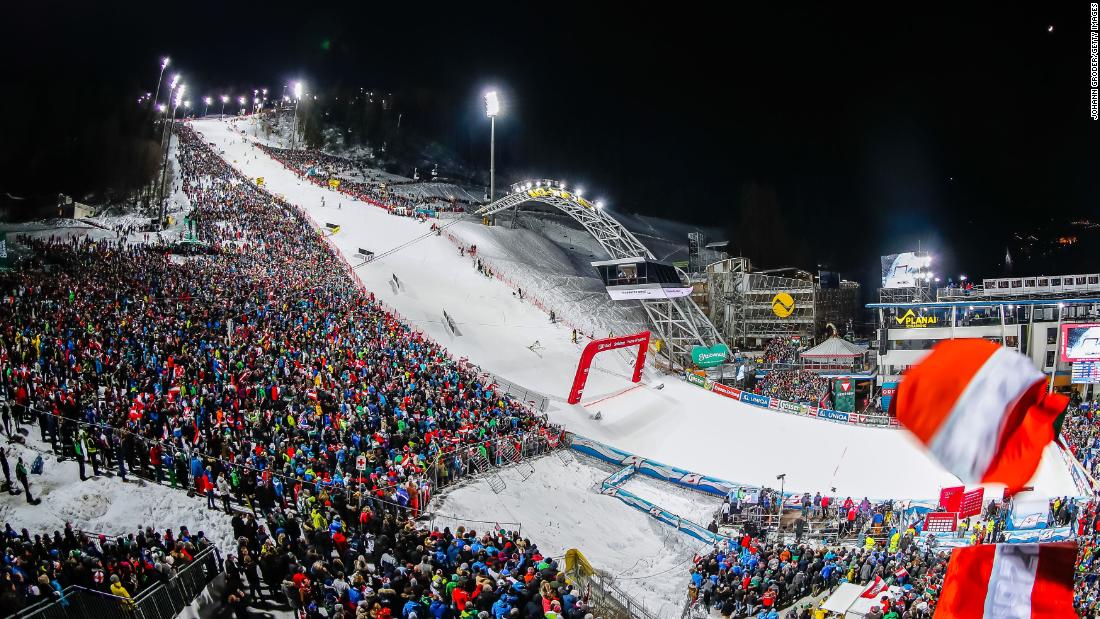 Photos: Skiing into a new seasonThe legendary night slalom in Schladming is another chance for ski racing fans to let their hair down as the competitors challenge for one of the most prestigious prizes in the sport. Hide Caption 15 of 17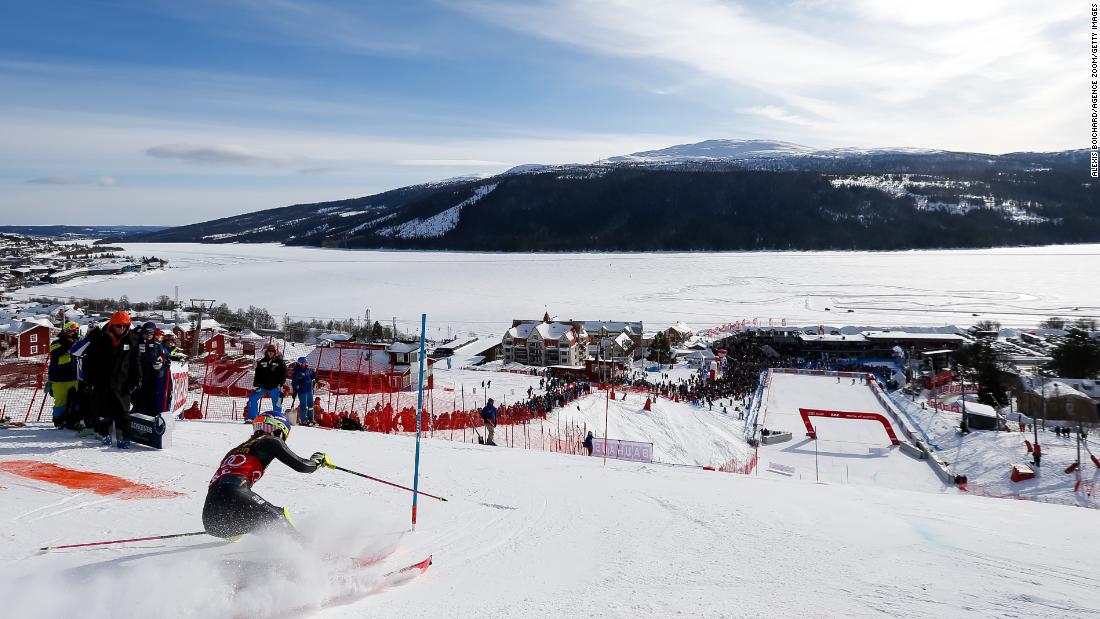 Photos: Skiing into a new seasonThis February, Are in Sweden hosts the biennial ski World Championships. Hide Caption 16 of 17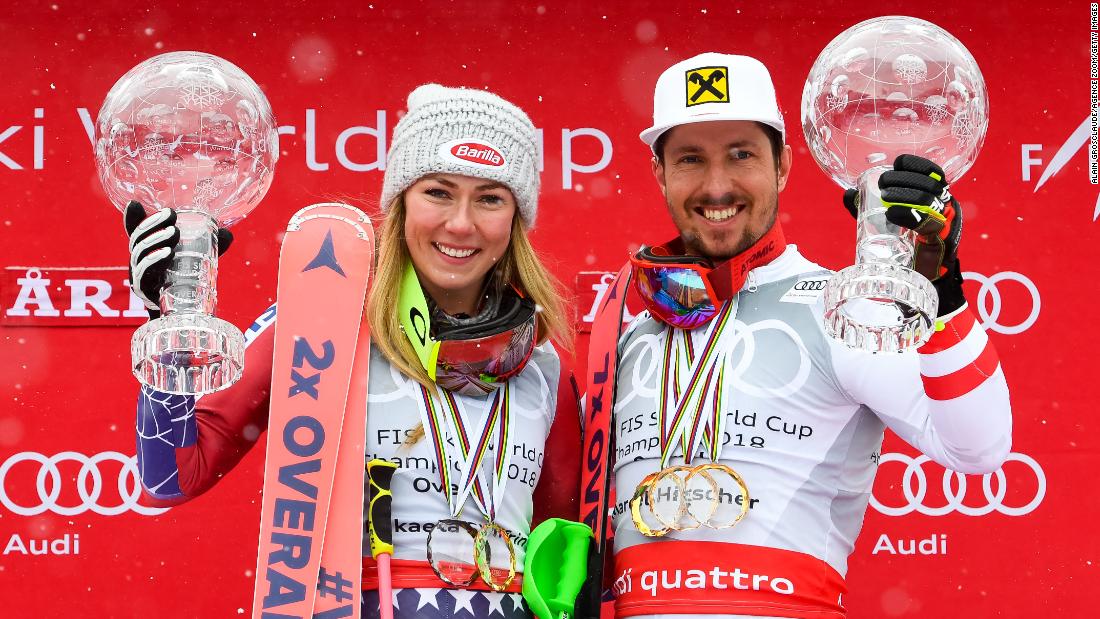 Photos: Skiing into a new seasonThe season culminates in World Cup finals week in Soldeu, Andorra in March when the winners of each discipline and the overall champions will be awarded the coveted Crystal Globes. Hide Caption 17 of 17















Pushing the limitsTo help forge that bond and to "push the individual envelope" he took his team on a four-day special forces training camp in Malibu, California — with a program devised in conjunction with close friend Dr. Andrew Walshe, head of high performance at Red Bull and former sports science director at U.S. Ski & Snowboard. To replicate stress situations with real consequence — to simulate a race environment — the team undertook a series of breath holding challenges, first on land, then under water. "Once you get in the water everything changes," says McBride. "It's different, there are consequences, you can't just suck in air. You can't cheat."It's scary, and it pushes you in a way that is very mental. You have to reach down and find a different place mentally and that can be hard to do in our normal every day lives. All the guys realized their limits are not necessarily where they think they are and they could do more than they expected." The tangible benefit for downhillers is to help them achieve a relaxed state of alertness and focus before and during a race "where your performance and stress meet in a place where you can execute your highest level, which can be very valuable," says McBride. READ: Moe, Klammer on why Olympic downhill gold is a badge for life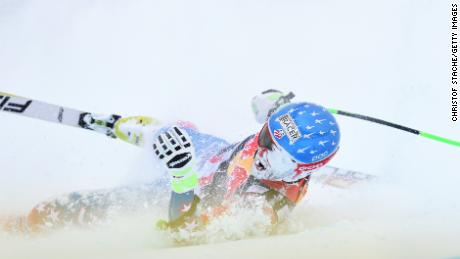 American downhiller Steve Nyman heads towards the 'red room' at Kitzbuehel.'Stressful'The ice exposure was an exercise in team work and reliance on others. While some plunged into the freezing water, others had to figure out puzzles and run hill sprints up sand dunes before they could climb out. "The first guys were blue by the time they came out," said McBride. "But everyone learned from the experience and we got better at it."He added: "I'm sure they weren't psyched, but if I'm pushing guys to a place where they're not happy, but it's potentially productive in the big picture, I'm OK with that."This summer McBride also took his team to Colorado on an overnight expedition to scale the 14,130ft Capitol Peak, one of the most difficult and technical of the "14ers.""What was important was how we support each other, how to stay engaged if you're scared and talk about and figure it out," he said."I know it scared some guys. These guys are very comfortable going 90mph on a pair of skis, they know their world and have been doing it for a long time. Even fearless downhillers getting put in an environment that is foreign can be stressful and that's the plan."For the physical part of the puzzle, training for downhillers is "extensive" and combines strength training to resist the G-forces in turns and high-impact landings on jumps — "all these guys can squat twice their body weight multiple times" — with aerobic and high-intensity anaerobic training to build their ability to be powerful for the duration of a race. On the special forces camp in California the skiers performed a mile rescue swim dragging a body followed by sprints up sand dunes or loaded wheelbarrow pushes or pulls wearing a harness "for two minutes uphill at maximum exertion.""A good testimony to the fitness levels of alpine ski racers is that over history guys like Bode Miller have won the Superstars contest against greats in NBA and NFL and the Olympics and other sports," said McBride.
Photos: Skiing's speed queenThe world's greatest female ski racer Lindsey Vonn has announced the forthcoming ski World Cup season will be her last. Here's a look at her glittering career to date. Hide Caption 1 of 14
Photos: Skiing's speed queenShe made her Olympic debut at Salt Lake City 2002 as a 17-year-old, finishing 32nd in slalom and sixth in the combined slalom/downhill event.Hide Caption 2 of 14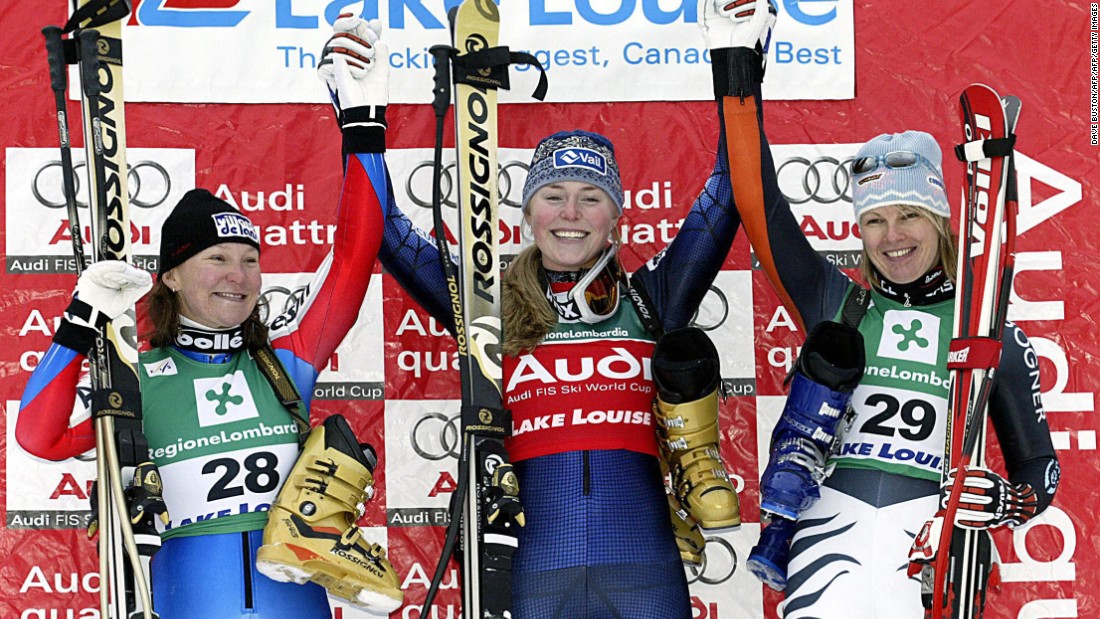 Photos: Skiing's speed queenLindsey Kildow — as she was then before marrying fellow skier Thomas Vonn — won her first World Cup race with victory in the downhill at Lake Louise, Canada, in 2004.Hide Caption 3 of 14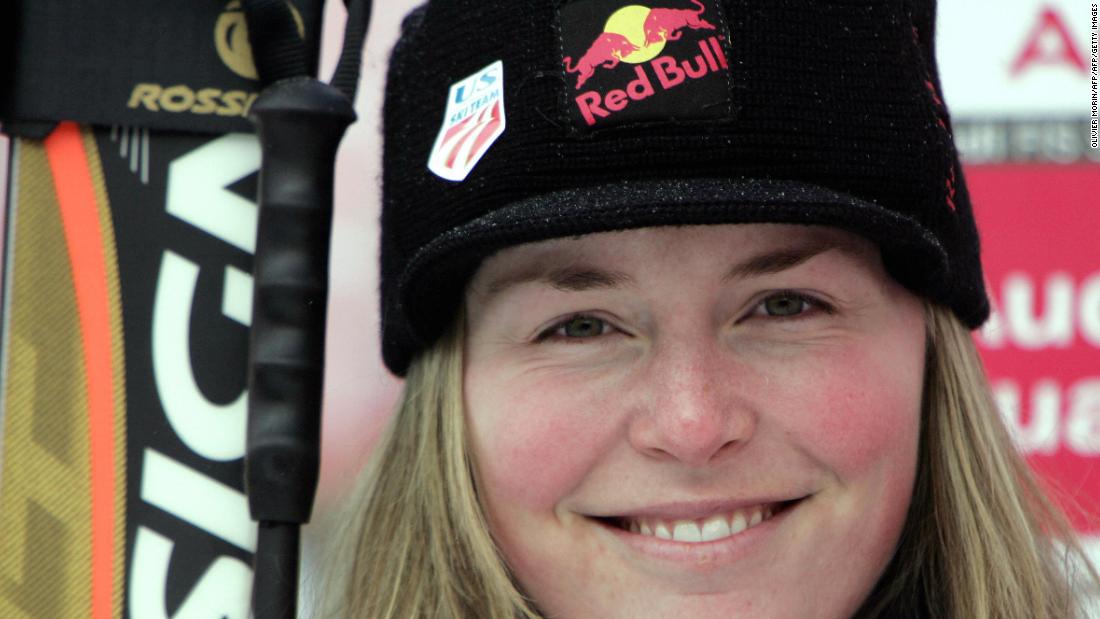 Photos: Skiing's speed queenIn 2005, Vonn signed with Red Bull and began working with a completely new coaching team. She seemed set for the start of something special. Hide Caption 4 of 14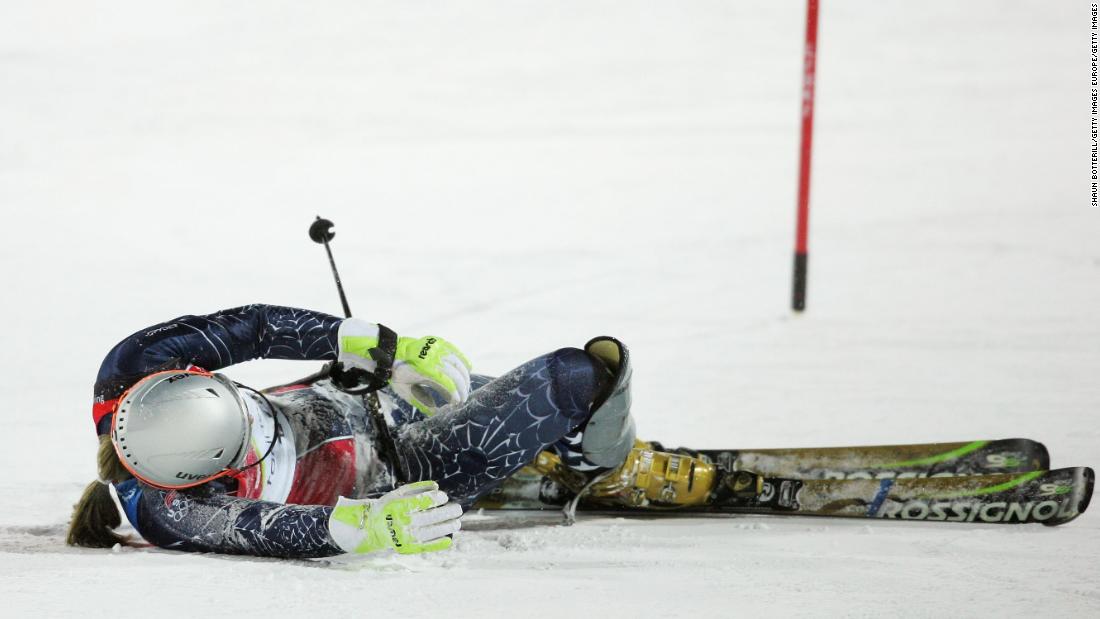 Photos: Skiing's speed queenAny momentum from the new deal was slowed during the 2006 Olympics in Italy, though. A fall in practice resulted in a short stay in hospital. She recovered in time to compete but could only manage seventh in the Super G and eighth in the downhill events.Hide Caption 5 of 14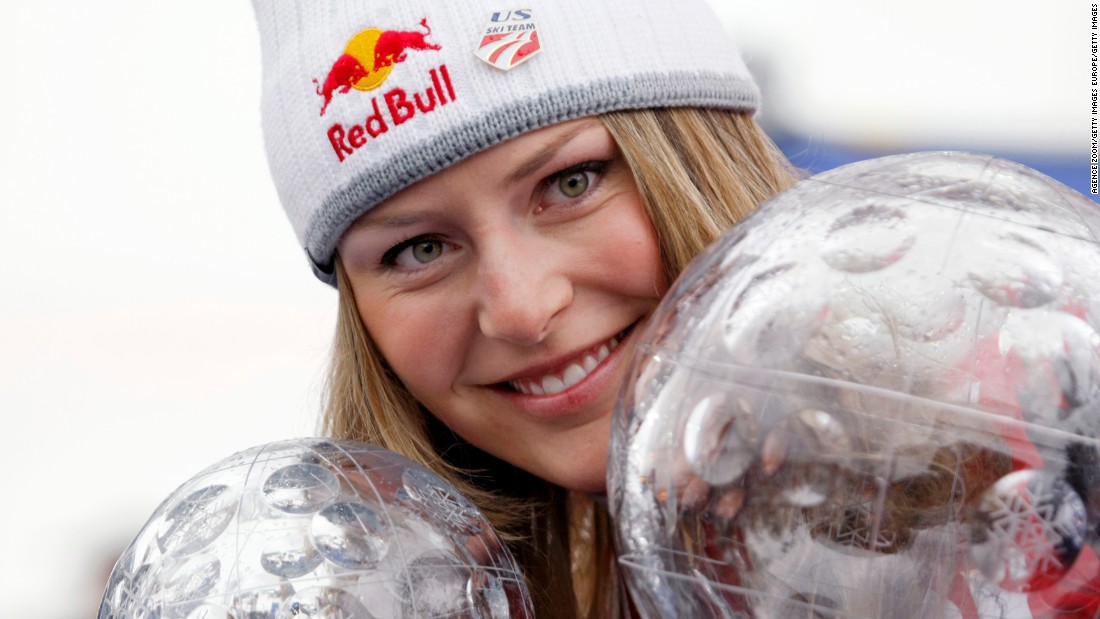 Photos: Skiing's speed queenHowever, Vonn quickly bounced back and won the first of three straight World Cup titles in 2008 at the age of 23. Hide Caption 6 of 14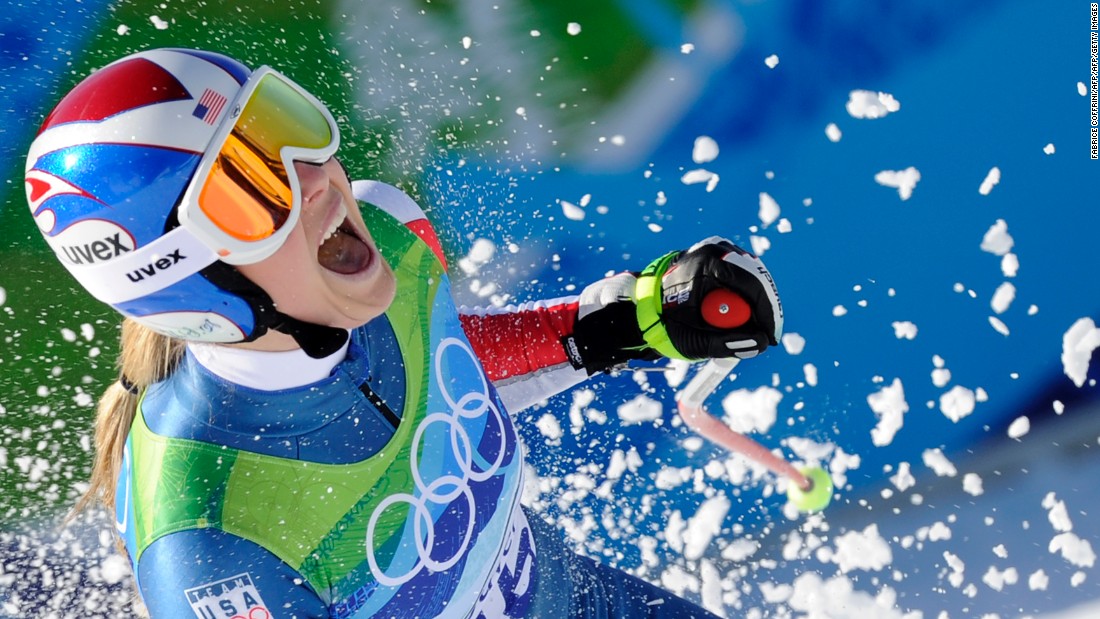 Photos: Skiing's speed queenGolden girl Vonn achieved her Olympic dreams in 2010. She won the Olympic downhill gold at Whistler and added bronze in the super-G.Hide Caption 7 of 14
Photos: Skiing's speed queenVonn added a fourth World Cup title in 2012, but is still behind Annemarie Moser-Proell's record of six overall crystal globes.Hide Caption 8 of 14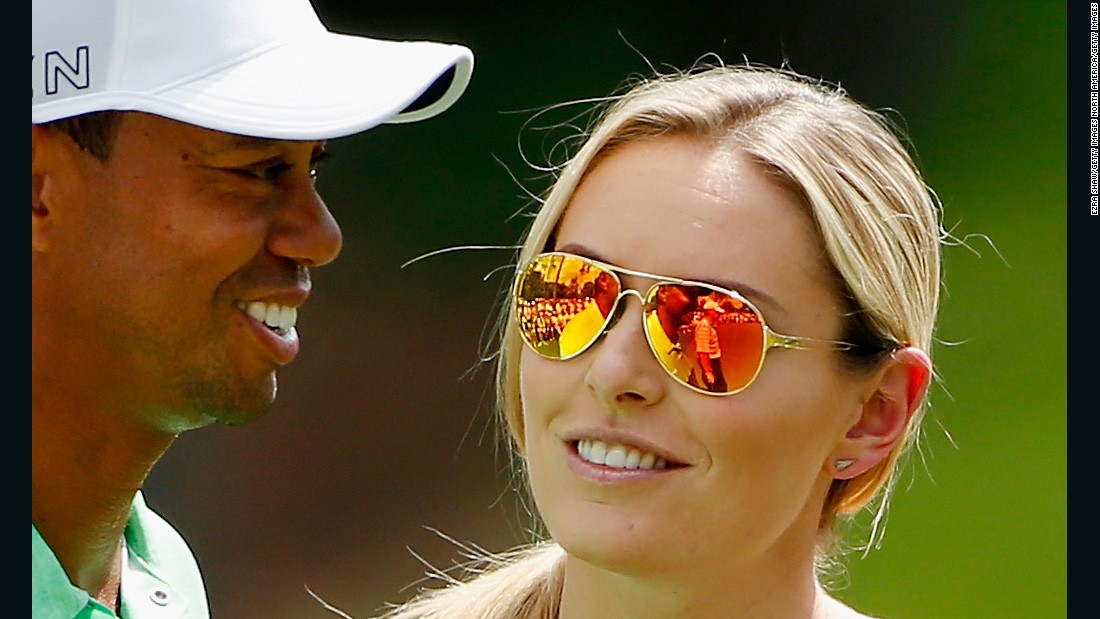 Photos: Skiing's speed queenVonn's public profile went galactic when she dated star golfer Tiger Woods for two years between 2013 and 2015. Hide Caption 9 of 14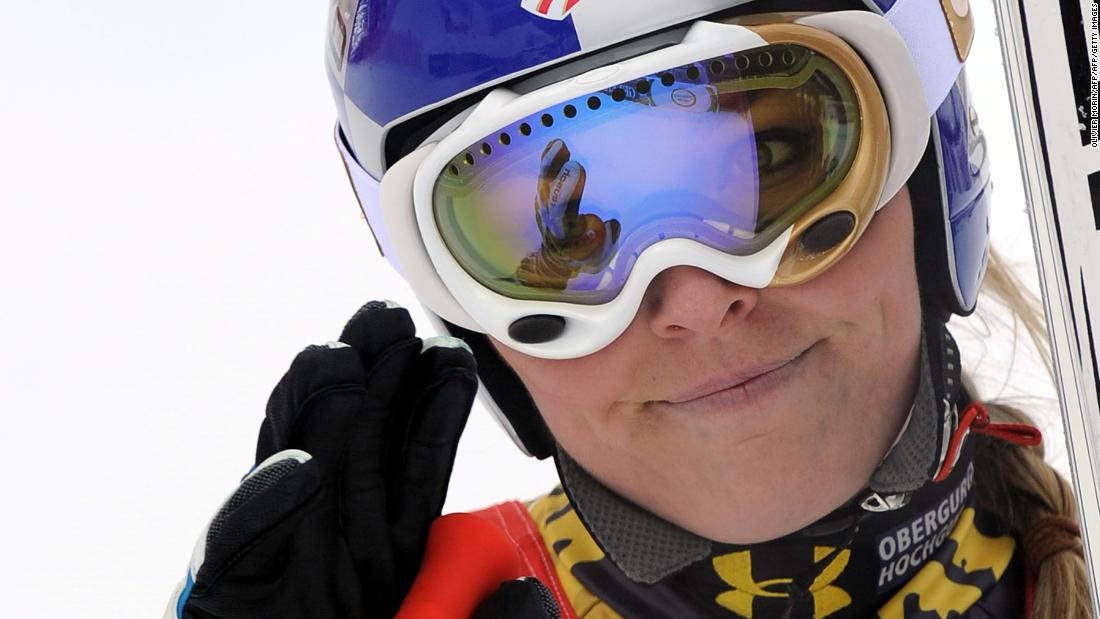 Photos: Skiing's speed queenIn 2013, Vonn suffered an horrific crash at the World Championships in Austria. She underwent reconstructive knee surgery and began a long road to recovery. She attempted to return a year later, only to pull out of the 2014 Olympics after aggravating the injury again. Hide Caption 10 of 14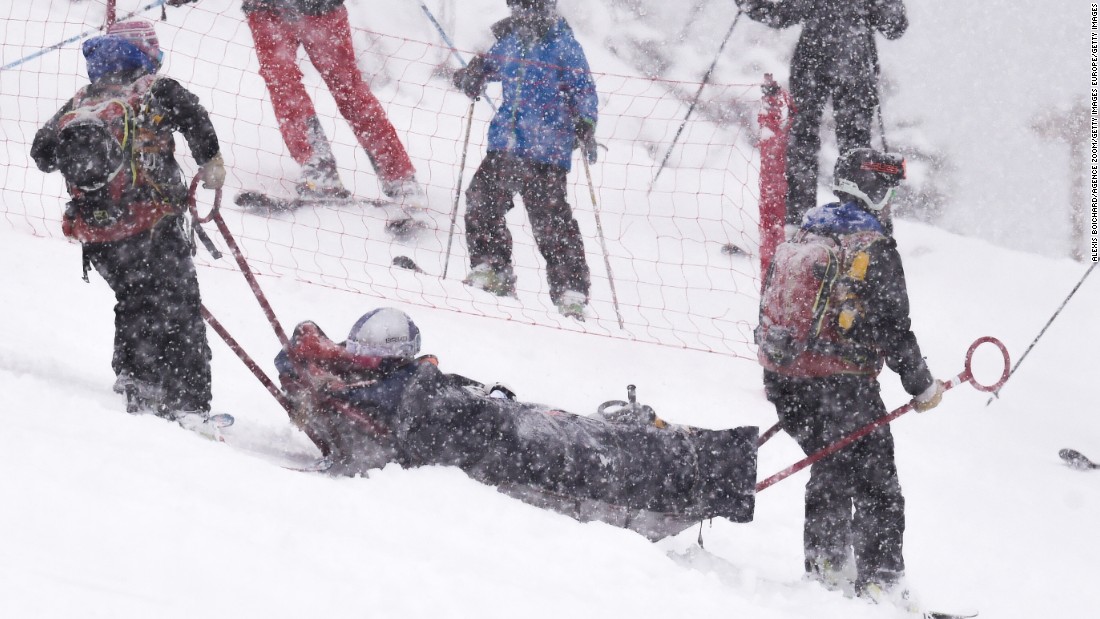 Photos: Skiing's speed queenInjuries continued to hamper Vonn. She fractured her left knee in February 2016 in a crash during a World Cup super-G race in Soldeu, Andorra, but raced the combined event the next day before calling an end to her season.Hide Caption 11 of 14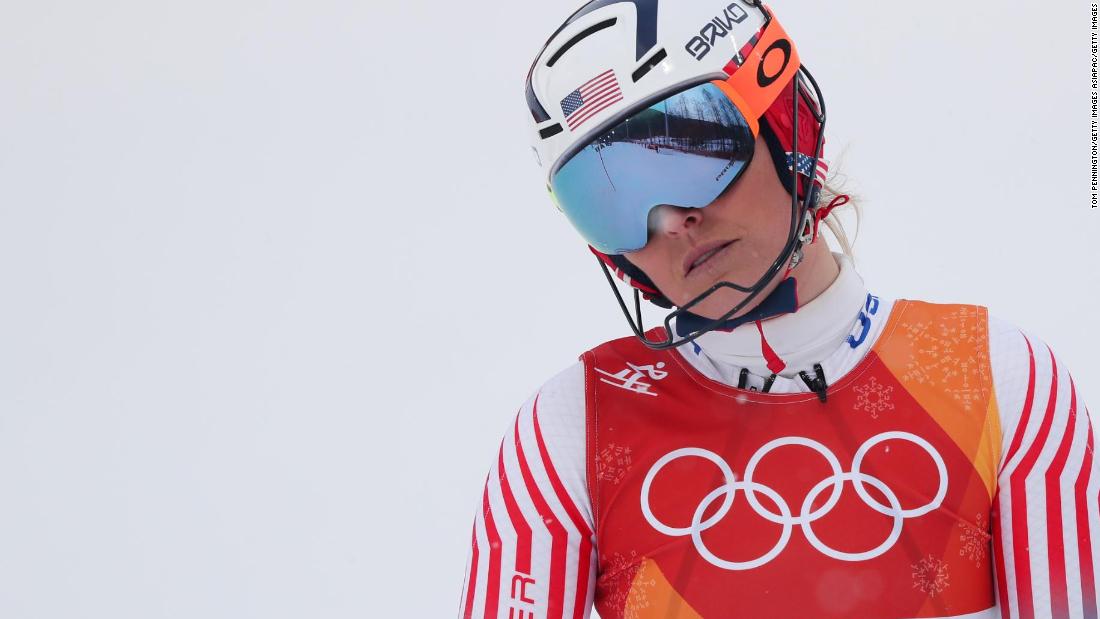 Photos: Skiing's speed queenVonn worked hard to get back in time to challenge for gold medals at the 2018 Winter Olympics. The American left PyeongChang with just a bronze medal in the downhill but insisted she was proud to have made it through her injuries.Hide Caption 12 of 14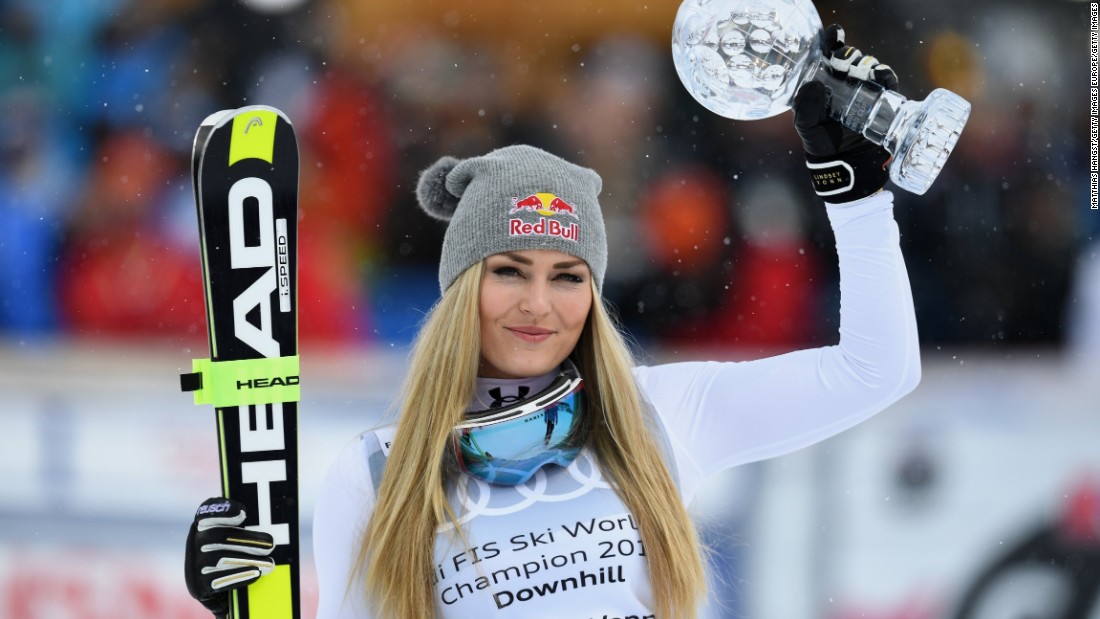 Photos: Skiing's speed queenVonn announced the forthcoming ski World Cup season will be her last. She is already the most successful woman in World Cup history with 82 victories. She now has Ingemar Stenmark's overall World Cup record of 86 victories in her sights. Hide Caption 13 of 14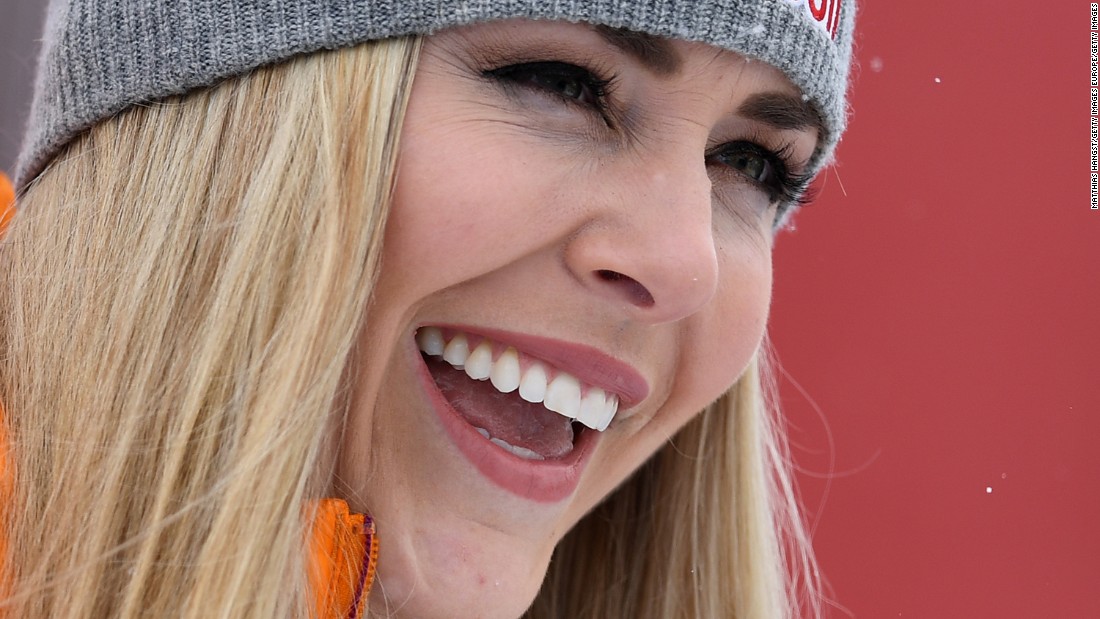 Photos: Skiing's speed queenCan Vonn become the GOAT? Hide Caption 14 of 14











Visit cnn.com/sport for more news and videos'Better than the rest'Summer training in Chile or New Zealand or Norway helps with technique work, such as turns, the tactics of which line to ski and practising form in the air off jumps. Wind tunnel testing helps with aerodynamic form in the tuck. McBride acknowledges that the best skiers also have an X-factor, starting with Miller. "Number one, he was an incredible athlete with an incredible sense of timing and mental ability," he says."He was very poised under pressure in competition. And he could look at a course quite quickly and recall details that were extremely important to going fast. "When he trained, he trained hard. He pushed things all the time — that was what allowed him to push his envelope when he raced. "He knew what was important for him to compete at the highest level and he was able to pull it off. That wouldn't necessarily go over very well with a coach if you weren't able to pull it off, but he was."McBride concedes that "phenomenal" athletes like Miller or Vonn "don't come along every day and are uber talented," but insists the US team "need to continue to push the envelope of how we can do better, to stay up with the other nations, or be better than other nations, that's our goal."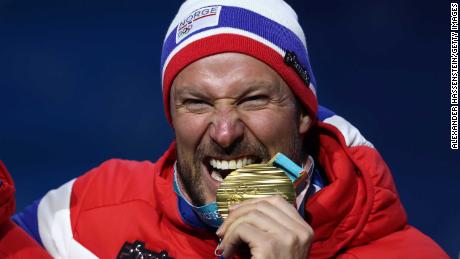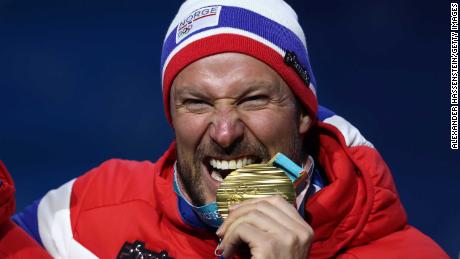 JUST WATCHEDAksel Lund Svindal's golden Olympic redemptionReplayMore Videos …MUST WATCH
Aksel Lund Svindal's golden Olympic redemption 02:42'Optimist'The US speed team spends a lot of time with the Norwegians, who from a small base have two of the world's standout stars in Aksel Lund Svindal and Kjetil Jansrud.But when faced with the might of Austria or Switzerland, nations which have ski racing in their DNA, McBride accepts the USA has something of a hill to climb."In a country like Austria ski racing is the national passion. In America ski racing is not the national passion, there are so many distractions," he says."Alpine skiing is a European sport, so there's a different cultural piece there, with different support from the community and national level."The financial piece is always a challenge. In this country it's an extremely expensive sport and it's tough for families to make that their primary goal in life to support their children in ski racing."It doesn't mean we can't do better, it doesn't mean we don't have the athlete base because we do. We need to figure out how to encourage them to be part of what we do and figure out how to nurture them."It's a work in progress, but having seen Miller and Rahlves go close to World Cup downhill titles, McBride insists he is an "optimist.""Have we been able to pull it together to make that happen. No? But I think it's possible," he says."We've got guys who can win a title if they're healthy. Steven Nyman and Travis Ganong are in a place where they can be contenders."Visit CNN.com/skiing for more news, features and videosThe American downhillers are gearing up for winter in the fast lane.
Source Link:
https://www.cnn.com/2018/11/16/sport/us-skiing-world-cup-downhill-coach-john-mcbride-spt-intl/index.html
[0.347009]
Comments
comments