(CNN)What remains of ISIS — the so-called Islamic State in Iraq and Syria — is yet to acknowledge the death of its leader Abu Bakr al-Baghdadi who died in a raid by US forces in northern Syria on Saturday.
At this early stage it's not clear who will succeed him, but a long-time Baghdadi companion and religious scholar would seem to be a leading candidate.He is known within jihadi circles as Abdallah Qardash, but the US government identifies him as Amir Muhammad Sa'id Abdal-Rahman al-Mawla and is thought to have known Baghdadi for at least 15 years. They were both detained at a US-run prison known as Camp Bucca soon after the coalition's invasion of Iraq in 2003, though it's unclear if that's where they first met.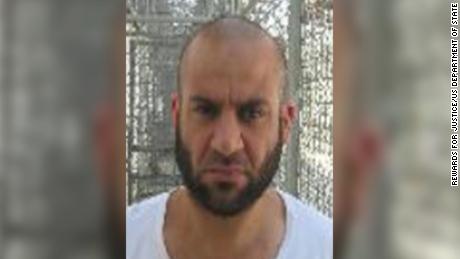 Born in the 1970s, al-Mawla is thought to have been one of the many Baathist officers during Saddam Hussein's rule to go underground after the US invasion in 2003 and join forces with insurgents.Many of those who were released from Camp Bucca — including Baghdadi and al-Mawla — joined what was then al Qaeda in Iraq, before it rebranded itself the Islamic State. The State Department's profile of al-Mawla described him as "a religious scholar in ISIS's predecessor organization." Read MoreAccording to the State Department, he "helped drive and justify the abduction, slaughter, and trafficking of the Yazidi religious minority in northwest Iraq."Much of the Yazidi community lived in an area close to al-Mawla's home-town of Tal Afar. In 2014, after ISIS had taken Tal Afar and Mosul, the group enslaved thousands of Yazidi women and children and murdered thousands of Yazidi men, actions the United Nations has called a genocide.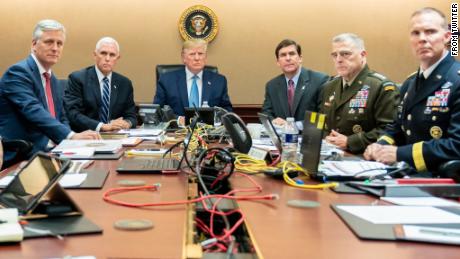 Inside the dramatic US military raid that killed ISIS leader Baghdadi As others in the ISIS hierarchy were taken out or died in battle, al-Mawla became a more significant player as one of the group's leading ideologues.In August, it was widely reported that the ISIS-affiliated Amaq news agency had announced al-Mawla as Baghdadi's anointed successor. But the announcement came from a fabricated account and it would certainly not have been ISIS' modus operandi to issue such a statement.Later that month, the US added al-Mawla to its Rewards for Justice list, offering up to $5 million for information leading to his capture and saying that "as one of ISIS's most senior ideologues … he is a potential successor to ISIS leader Abu Bakr al-Baghdadi." Cole Bunzel, editor of the blog Jihadica, says that former ISIS members who defected over disagreements about ideology and strategy have been talking up al-Mawla's prospects of becoming the next ISIS leader.They have often referred to him as "a leader of the so-called Delegated Committee, ISIS's executive body, who appears to exercise more day-to-day control over the group than Baghdadi himself," Bunzel told CNN.Al-Mawla faces obstaclesCounting against al-Mawla's prospects of succeeding Baghdadi, perhaps, is that by ethnic origin he is reportedly of Turkmen origin and ISIS leadership has always been dominated by Arabs, most of them Iraqi. There are other hurdles al-Mawla would face. It is widely believed among jihadis that a "caliph" must have certain attributes and credentials.One is the requirement to be descended from the Prophet Mohammed's Quraysh tribe. Another is the requirement to have significant knowledge of Islamic jurisprudence. His track record as a "religious scholar" within the terrorist group may allow him to persuade jihadis of his theological credentials but he has not publicly claimed Quraysh lineage.There may well be other candidates, but ISIS' complete secrecy and the fact that an unknown number of its senior figures have been killed complicate any assessment. It's not even clear that the group's Sharia Council, whose duties include selecting the "caliph" or leader, still functions.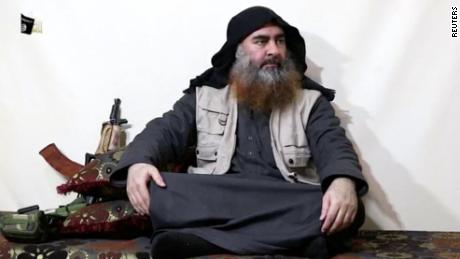 Analysis: Death of Baghdadi leaves ISIS with no obvious successor Syrian Kurdish forces claimed hours after Baghdadi's death that another leading figure in ISIS — Abu al-Hassan al-Muhajir — had also been killed. A senior State Department official confirmed this on Monday, saying he was "kind of a number two" to Baghdadi. Al-Muhajir had become an important figure in the group's media network, whose output began to recover this year. Like al-Mawla, he was a veteran of the cause, going back to the days of al Qaeda in Iraq.It was al-Muhajir who claimed responsibility on behalf of the group for an attack on the Iranian parliament in 2017.Whoever leads ISIS next will — like Baghdadi — devote most of his time to hiding from the group's many enemies, whether in the deserts of western Iraq or somewhere in northern Syria. Like Baghdadi and Osama bin Laden, he will find it difficult to communicate with other members of the group, aware that message couriers are often the weakest link. And ISIS is not without its own divisions, especially over ideology.Signs of an ISIS revivalBut he will also take charge of a group that is showing signs of revival in several Iraqi provinces north of Baghdad and reverting to the sort of guerrilla tactics and assassinations that ISIS utilized before winning territory in 2014. ISIS supporters in Iraq will be celebrating the country's renewed instability amid popular protests there. And with US troops pulling out there is concern the group will be able to regenerate in Syria.ISIS is also thought to have squirreled away tens of millions of dollars. And it has affiliates — from the Sahel to Egypt's Sinai desert to South-east Asia — that are still active and have pledged allegiance to the Islamic State.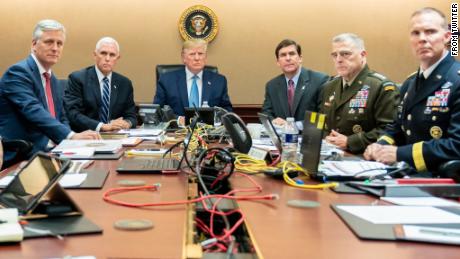 Photos highlight stark differences in Trump and Obama approachesWhile its supporters will no doubt be angered by Baghdadi's death, ISIS has long prepared them for this moment. Rita Katz, who heads the global extremism monitoring group SITE Intelligence, says supporters are stressing that jihad does not end with the death of a single man and that Baghdadi's martyrdom should be celebrated, not mourned. He is certainly not mourned by al Qaeda, which cut its ties with the Islamic State in 2014 and watched it take huge swathes of Syria and Iraq before the Caliphate crumbled three years later. According to a translation by SITE, one al Qaeda commentator said Baghdadi's demise was worth noting "only for consideration of his arrogance and his thinking that the world will be his forever." Another asked: "How much did he deviate and distort the pure Shariah? How much did he obstinately claim truth and guidance?"The hard core of ISIS supporters will be dismayed by Baghdadi's demise but not deterred. Back in 2014, the now deceased ISIS senior leader Abu Muhammad al Adnani said: "We will conquer your Rome, break your crosses, and enslave your women. If we do not reach that time, then our children and grandchildren will reach it." And on that ISIS and al Qaeda do agree — that their struggle will last generations.
Source Link:
https://www.cnn.com/2019/10/28/politics/isis-leadership-contender-al-mawla/index.html
[-0.630592]
Comments
comments