Actor Ving Rhames says that earlier this year, police officers held him at gunpoint in his own home in Santa Monica after neighbors reported that a "large black man" had broken in.
The "Mission: Impossible" star recounted the event during a Friday interview on the Clay Cane show on Sirius XM. Rhames was responding to a question about how racism had affected his life.
Rhames said it was about 2:15 in the afternoon when he heard a knock on the front door.
"I open the door and there is a red dot pointed at my face from a 9 millimeter," he said. "They say, 'Put up your hands,' literally."
According to Rhames, he was confronted by three police officers, the captain of police and a police dog. The situation de-escalated after the captain recognized Rhames from their sons' playing sports together and apologized. He said police told him they were responding to a 911 call from a woman who "said a large black man was breaking into the house."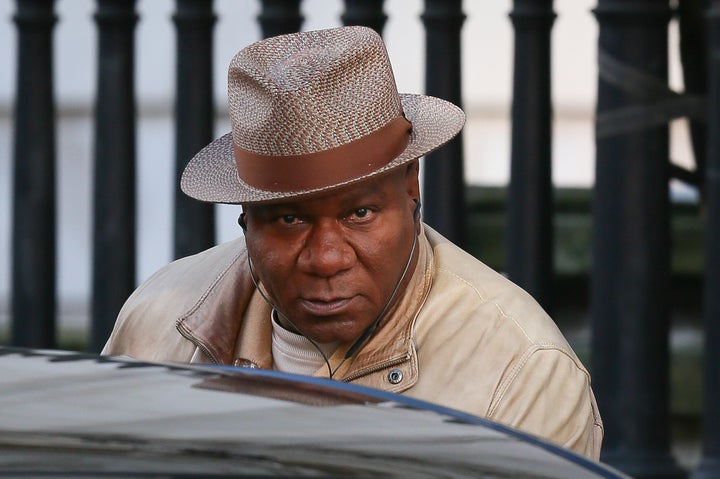 Ian Lawrence via Getty Images Ving Rhames filming scenes for "Mission Impossible 6" in London.
When Rhames and police questioned the woman who had allegedly made the report ― she lived across the street ― she denied ever calling, the actor said.
"Here I am in my own home, alone in some basketball shorts just because someone called and said a large black man is breaking in," Rhames said. "When I opened up the wooden door, a 9 millimeter is pointed at me. My problem is … what if it was my son and he had a video game remote or something, and you thought it was a gun?"
Santa Monica Police did not immediately respond to a request for comment from HuffPost.
H/T The Root
Source Link:
https://www.huffingtonpost.com/entry/ving-rhames-police-gunpoint-home_us_5b5caf50e4b0b15aba99634c
[-0.558035]
Comments
comments