Hong Kong (CNN Business)One of the world's biggest investors is breaking up with Goldman Sachs.
Abu Dhabi sovereign wealth fund Mubadala Investment Company has announced that it won't do any new business with Goldman (FADXX), which is mired in controversy over its ties to a multibillion-dollar corruption scandal in Malaysia. Mubadala said in November that it was suing Goldman in New York through its International Petroleum Investment Company (IPIC) and Aabar subsidiaries. The lawsuit alleges Goldman played a "central role" in implicating IPIC in a scheme to launder money from Malaysian sovereign wealth fund 1Malaysia Development Berhad (1MDB). "We have suspended any activities with Goldman Sachs, pending outcome of the litigation," Brian Lott, a Mubadala spokesman, said in a statement to CNN Business on Friday. He added that deals signed with Goldman prior to the filing of the lawsuit "will continue per contractual terms."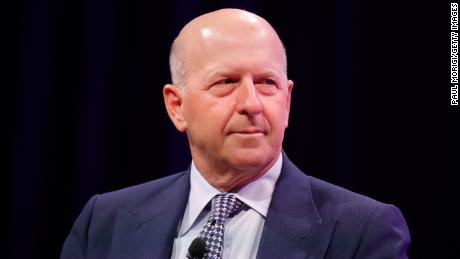 Goldman Sachs CEO defends bank's culture amid 1MDB scandalA spokesman for Goldman didn't immediately respond to a request for comment on the Mubadala announcement. The bank said in November that it would "vigorously" contest the lawsuit from IPIC and Aabar. Read MoreMubadala is a major force in global investment. Together with its subsidiaries, it controlled assets worth more than $225 billion last year, according to figures from the Sovereign Wealth Fund Institute. Its decision to shun Goldman is just the latest damage to the bank from the 1MDB scandal.Malaysian prosecutors in December filed criminal charges against Goldman and two of its former employees, alleging they misappropriated hundreds of millions of dollars through bond sales they underwrote for 1MDB. The prosecutors are seeking to hit Goldman and its two former employees with fines in excess of $3.3 billion.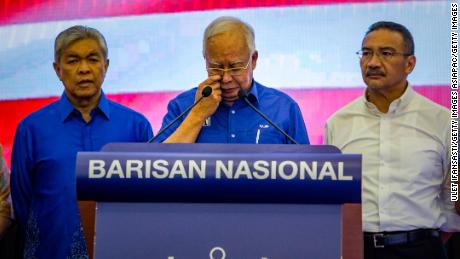 How 1MDB finally caught up with Najib RazakThe bank has repeatedly claimed that it was misled by rogue employees who intentionally deceived its legal and compliance teams.One of the former Goldman bankers facing criminal charges is its former Southeast Asia chief Tim Leissner. In August, Leissner pleaded guilty in the United States to conspiring to steal money from 1MDB. He told a US federal court that Goldman's culture encouraged executives to work around the legal team to score business.Goldman CEO David Solomon in January apologized for the role former employees at the bank played in the 1MDB affair."It is very clear that the people of Malaysia were defrauded by many individuals, including the highest members of the prior government," he said.
Source Link:
https://www.cnn.com/2019/03/15/business/goldman-sachs-1mdb-mubadala/index.html
[-0.705452]
Comments
comments