(CNN)National Sibling Day was this week, and while I refrained from a sentimental Instagram post that would likely embarrass my brother — and me — it did get me thinking.
Who are the people I can always lean on? I'm lucky my brother IS one of those people, but relationships like that don't require shared DNA. For others, it's a dear friend, a parent … even a furry pal that often mistakes your head for a pillow. This week, we have stories about all sorts of special bonds. Life isn't easy, and those friendships are what get us through it. Plus, they're good for your health.Want more inspiring, positive news? Sign up for The Good Stuff, a newsletter for the good in life. It will brighten your inbox every Saturday morning.Read MoreOur favorites this week Get going with some of our most popular good news stories of the week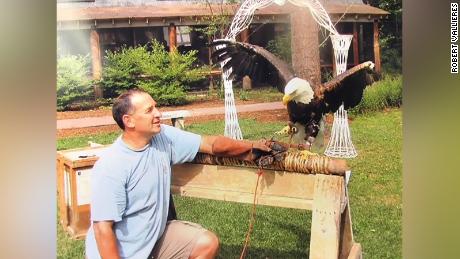 This American hero is saving the national symbolIn 1990, Robert Vallieres was serving in the Gulf War when a freak accident changed his life forever. He was working to fortify a foxhole when a heavy beam came flying off a truck and struck him in the head. The injury not only ended his military career, it left him fighting for his life and later, battling PTSD and depression. Vallieres couldn't work but he could volunteer, and he spotted a New Hampshire Audubon ad looking for help tracking peregrine falcons and bald eagles, whose populations had once fallen from insecticide use. Vallieres fell in love with the work — his military experience gave him the patience and attention to detail needed to track the animals for miles. His work has not only helped the birds recover, but he's also turning other disabled vets onto the joys of bird spotting. "It gets you out in the fresh air — these things you take for granted sometimes if you get sick and stuck in a room."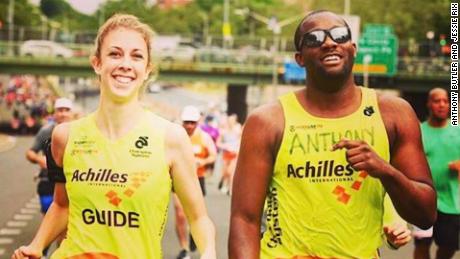 How a blind man found love on the runAnthony Butler was just 20 when he was shot on a Bronx street corner. The bullet didn't take his life, but it did claim his vision, and Anthony struggled to adapt to life as a blind man. That was until he met a young runner named Jessie Rix through an exercise group. Almost immediately, they formed a special bond, with Jessie meeting Anthony before the crack of dawn to guide him on runs. Today, their relationship has blossomed into much more — they now share an apartment, and have run together in marathons from Paris to California. Jessie may be showing Anthony the way on the race course, but she says he's shown her a lot too. "He's just happy to be there. For every moment," she said. "He doesn't take it for granted."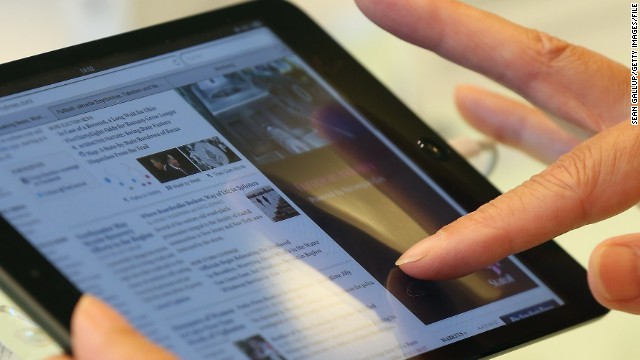 A next level child lockLet this be a hilarious reminder of reason number 25,536,442 not to leave kids to their own devices. Evan Osnos, a staff writer at The New Yorker, apparently learned that lesson the hard way after his iPad made it into the hands of his curious — and quite persistent — 3-year-old. When Osnos tried to use the device, he found that the crafty kid had tried and failed to enter his password so many times that he successfully locked the iPad for more than 25 million minutes — or until the year 2067. Osnos tweeted a photo of the lock screen as a cry for help, and it seems that the fine people of the Internet did eventually help him get back in.Raise a glass to…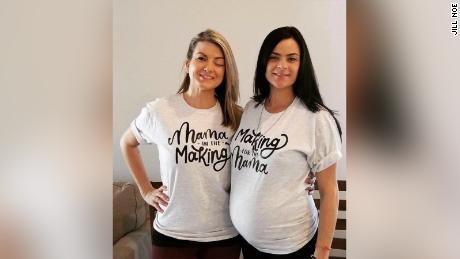 From the start, twins share a special bond. But when Jill Noe's sister Whitney Bliesner shared the news that she couldn't have children because of a genetic disease, Noe made an offer that would strengthen their relationship even more: Noe, a former basketball star, volunteered to be a surrogate for her sister's twins. "I was very happy and excited, but also shocked," Bliesner told CNN. Now 30 weeks pregnant with a healthy set of twins, a boy and a girl, Noe is due June 6.A bright idea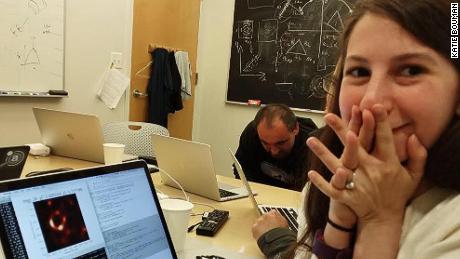 This week, we were treated to the first-ever image captured of a supermassive black hole. And for this monumental breakthrough, we can thank a grad student — in part. That's right — three years ago Katie Bouman was a student at MIT when she helped create an algorithm that made it possible to snap this photo. But being the team player she is, Katie was quick to share credit with her colleagues. "No one of us could've done it alone," she said.Heroes among us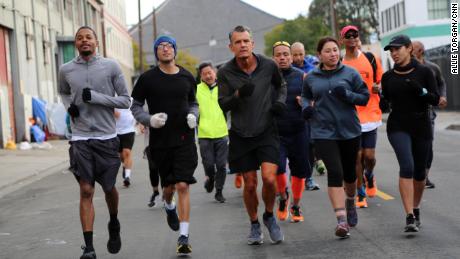 For most people, Los Angeles' notorious Skid Row is the last place they'd want to be at 5:30 in the morning. But not Judge Craig Mitchell, who leads a group called the Skid Row Running Club on jogs through downtown LA twice a week before sunrise. The group is open to runners from all walks of life: Some are homeless or in recovery, others are successful lawyers and business owners. Everyone who participates is looking for a positive start to their day, and Mitchell's club has inspired several at-risk runners to turn their lives around.Who knew?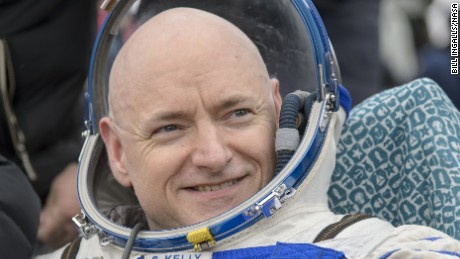 Good news for prospective space travelers! Humans are a resilient species, so much so that we can apparently spend a year in space with few lingering health impacts. That's the conclusion NASA's Twins Study reached after studying astronaut Scott Kelly, who spent almost an entire year on the International Space Station, and his identical brother Mark, who held it down on Earth. His body did change some, but mostly he returned to normal once he got back to Mother Earth.Tell us something good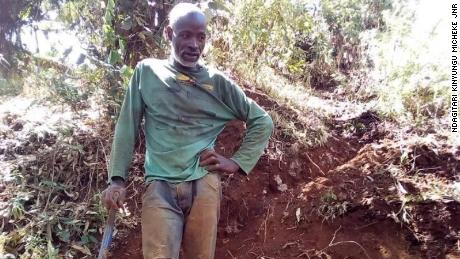 In many places around the world, we take roads for granted. We curse them when they're choked with traffic or riddled with potholes. But in some rural areas, decent roads are non-existent, forcing people to trek miles just to get access to basic needs. In Kaganda, Kenya, 45-year-old Nicholas Muchami has literally taken it into his own hands to solve this problem for his community. With just a spade, hoe and an axe, Machumi has cleared about a mile of road by himself, and has been hailed as a hero for making life easier for his neighbors.Shameless animal videoOrange cat was ready to rumble with Jedi cat, but it underestimated the power of the Force. (Click here to view)
Source Link:
https://www.cnn.com/2019/04/13/us/good-stuff-041319-veteran-blind-runner-ipad-trnd/index.html
[0.544432]
Comments
comments