(CNN)Police in Cyprus have found a fourth body in what looks to be the island's first ever serial killing case.
Cypriot authorities will continue efforts to retrieve a fifth body Tuesday, the state Cyprus News Agency reported. A 35-year-old man is in custody, after confessing to seven murders, the news agency said. The man, whom police have identified only by age, is suspected of killing five women and two children — all foreign nationals.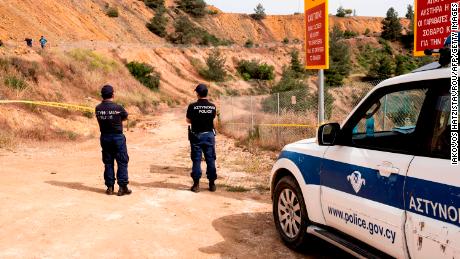 Cypriot forensic police cordon off a suspected dump site at Mitsero Red Lake on April 26, 2019.The state news agency reported that he was a member of the Cypriot National Guard. Read MoreAuthorities began their investigation after finding the bodies of two women in a mine shaft in the capital, Nicosia, in mid-April. The first victim to be identified was 38-year-old Marry Rose Tiburcio, from the Philippines, whose body was discovered on April 14, police said in a press release. Tiburcio and her 6-year-old daughter were reported missing on May 5, 2018. The child, whom the suspect has claimed he killed, has not been found.Police recovered a third woman's body near the village of Orounda, west of Nicosia. The investigator assigned to the case said the body may be that of a Nepalese woman, the Cyprus News Agency reported. Now, police have turned their attention to the Mitsero Red Lake, on the site of a closed copper mine around 17 miles from Nicosia.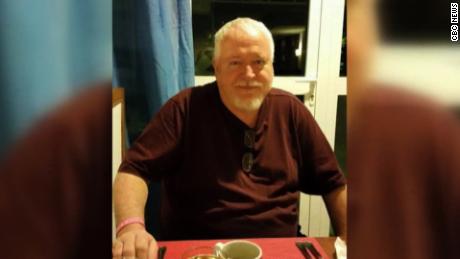 Toronto gardener who buried victims in potted plants pleads guilty to 8 murder countsAccording to the news agency, the suspect confessed to killing two women and a child and throwing their bodies into the lake.The state news agency said the victims are believed to be 36-year-old Livia Florentina Bunea from Romania and her 8-year-old daughter, Elena Natalia Bunea, as well as Maricar Valdez Arquila, a 31-year-old woman from the Philippines, the state news agency said.On Sunday, police recovered the first body from the lake inside a suitcase. The lake is heavily polluted and highly toxic and authorities have been using robotic cameras to search the water. With a population of just 1.2 million, Cyprus has never been faced with a case like this before. Police said in a statement that they have asked forensic specialists from the UK to assist them in the investigation.
Source Link:
https://www.cnn.com/2019/04/29/europe/cyprus-serial-killer-investigation-scli-intl/index.html
[-0.684929]
Comments
comments