Londonderry/Derry, Northern Ireland (CNN)It could have been different.
The world could have awoken this Good Friday indifferent to the simmering violence in Northern Ireland, indifferent to the stalled politics and shuttered chambers of its power-sharing assembly at Stormont.But on the eve of the 21st anniversary of the eponymous Good Friday agreement that was intended to end three decades of sectarian violence, a young journalist was shot dead.Lyra McKee was 29, an LGBT activist, and a portrayer and purveyor of life around her. She was in many ways what so many aspire for in Northern Ireland, a future where people reach across previously forbidden boundaries and revel in an enriched understanding of 'the other.'She embodies the tolerance that was stifled by the Troubles, as the years of violence between Irish nationalists and British unionists were known. Read More"From early on in her career Lyra was a disruptor, she was ahead of her time, her obsession with new technologies and her attitude of global thinking made her a force to be reckoned with. Her tenacity, determination, ambition and empathy made her an amazing young reporter and investigative writer," said Tina Calder, a friend of Lyra's and the owner of a Excalibur Press, which was working to publish one of her books. "I hope we can prove to Lyra that things can change, that people across the country will sit up and notice and that the wrongs can be fixed."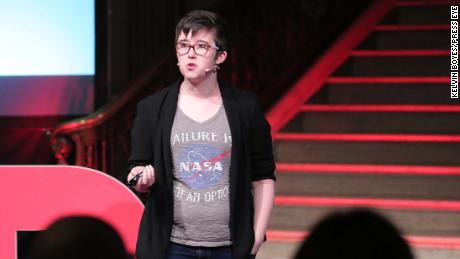 McKee spoke at the TEDxStormont Women 2017 event in November of that year.Her murder is so shocking it has jarred Northern Ireland's perpetually fractious political parties into an exceptionally rare joint condemnation."The murder of Lyra McKee is first and foremost a devastating loss for her grieving partner, family and friends, and our thoughts are with them at this awful time. Lyra's murder was also an attack on all the people of this community, an attack on the peace and democratic processes. It was a pointless and futile act to destroy the progress made over the last 20 years, which has the overwhelming support of people everywhere," the cross-party statement said.The really sad fact is that had she not been killed, the chances of getting these politicians — from the Irish republican Sinn Fein all the way across the political spectrum to the staunchly pro-British Democratic Unionists — to unite this way would have been almost nil.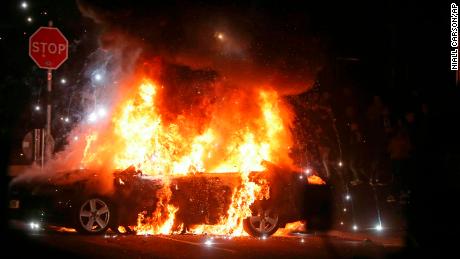 29-year-old journalist Lyra McKee shot dead in Northern Ireland violenceThe power-sharing assembly at Stormont, where they are supposed to jointly run the affairs of the country, has been idle for over two years.Brexit is further troubling the febrile scene, reviving questions about Northern Ireland's future that the peace process had laid to temporary rest in 1998.Trust has eroded, goodwill (such as it was) has fragmented, and all sides remain mired in disputes, with no resolution in sight. Twenty-one years before Lyra's murder, when she was just 8 years old, huge political effort was expended during peace talks to find compromise, end the fighting, and give her generation a chance of a better life. The intervening years have seen improvements, new jobs, new buildings, new horizons and opportunities. The much-talked about "peace dividend" — the fruits of the Good Friday agreement — were delivered, but not to all.In Derry in particular, poverty and unemployment run alarming high above the national average. Peace brought a few tourists, the famous "Derry Girls" TV show, a bridge, and an aspiring statue of two people with outstretched arms, their hands almost touching.In a way, that bronze symbol of 1990s hope and union across the divide is an odd metaphor for today. The hands are frozen in place, as separated as they ever were 20 years ago, never to join. It is as if the artist unintentionally created a deeper reality, that at least in his imagination unbridgeable gaps would always remain.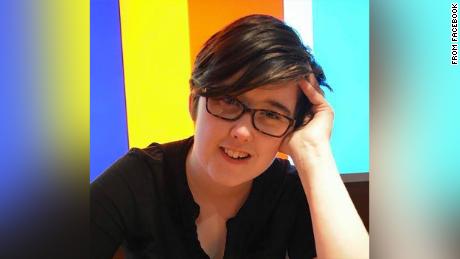 She dedicated herself to covering Northern Ireland. Murdered investigative journalist 'tirelessly pursued the truth'In Derry, those gaps are readily exploited by dissidents, particularly the New IRA, who have picked up the baton of violent republicanism after the last generation more or less put it to rest after the Good Friday agreement.In January they detonated a car bomb outside a Masonic hall packed with pro-British members holding a regular meeting. Six teenagers had strolled past the car moments before it exploded, and it was a near-miracle no one was killed that night. It seemed almost inevitable someone would die sooner or later, and fate has a terrible way of working. Lyra was the light to their darkness, the best and brightest of what the real peace dividend was supposed to be — a generation freed from the chains of the past. Perhaps, now that her death has inspired a moment of unity between the country's politicians, they might take a leaf from Lyra's rich notebook and reach across the divide, grab the hand on the other side, move peace from aspiration to fact, set aside differences and get Stormont back up and running.Perhaps global indifference can be reset too, and spur the help Northern Ireland still so clearly needs. It is a lot to ask, but when one talented young person can do what dozens of politicians can not — or will not — it is clear that change is coming and they should help, not stand in it way.It is a terrible tragedy she will not be here to witness it, if it ever arrives.
Source Link:
https://www.cnn.com/2019/04/19/uk/northern-ireland-analysis-lyra-mckee-nr-gbr-intl/index.html
[-0.429323]
Comments
comments