(CNN)When coral reef ecologist Randall Kosaki and a team of scientists arrived by boat at a well-known coral reef near Hawaii this month, they had to "double-check their GPS," he told CNN.
They were "not even sure they were there," he said.He dove down into the waters around Rapture Reef, which is part of the Papahānaumokuākea Marine National Monument. Down below, he was shocked by what he saw.The reef he was used to seeing had been the most beautiful in all of Hawaii, he told CNN. "It was an incredible garden of corals with thousands of multi-colored fish."But now, all of it was gone. "It looked like a parking lot," Kosaki said. "There was barely even rubble left."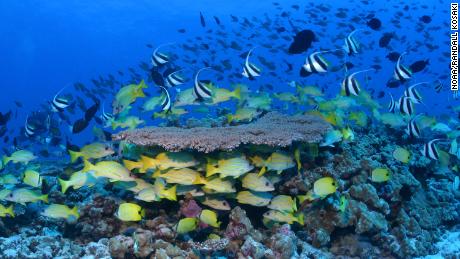 The reefs around French Frigate Shoals used to be full of life.Read MoreClimate change causes more frequent hurricanesKosaki serves as the National Oceanic and Atmospheric Administration's deputy superintendent for the Monument.Last October, Hurricane Walaka, a Category 5 storm, barreled through the area and destroyed the reef. It also wiped an island off the map.Most of the islands in the archipelago extending west from the main Hawaiian Islands are uninhabited, so this was the first time researchers got a chance to take a close look deep below the surface."Before all we had to go by was satellite images," Kosaki said, and many of these reefs are 80-100 feet below the surface.Based on evidence from previous reefs decimated by extreme weather or coral bleaching, Kosaki estimated that it could take 10-20 years before the reef can fully rebound.Corals are resilient, but things are getting increasingly harder because of the "onslaught from climate change," he said.Severe hurricanes like Walaka come more often now. Because reefs can need a couple decades to spring back after a major weather event, reefs like Rapture might get hit by another storm, or coral bleaching, before they had a chance to fully bounce back from the last trauma.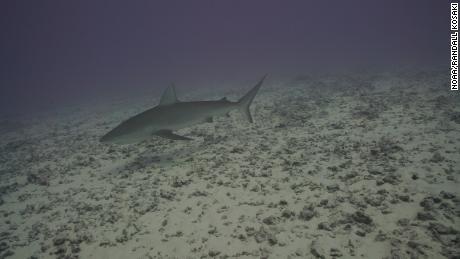 A year ago, the reef had "mounded structures" 15 feet feet high, Kosaki said. That was before the enormous pressure of Hurricane Walaka leveled them.The reefs used to be home to thousands of varieties of mulit-colored fish. But "when the coral go away, everything goes away."Monitoring the resurgence of these reefs "will be a project that carries me through my retirement," he said.The name for the marine national monument combines two divine figures in Hawaiian tradition, Papahānaumoku and Wākea — essentially Mother Earth and Father Sky.That tradition teaches that all of life originally sprang forth from coral polyps, Kosaki said — not altogether different from what evolution teaches."Cultural resources and natural resources are one and the same for Hawaiians," he said.
Source Link:
https://www.cnn.com/2019/08/28/us/hurricane-walaka-hawaii-coral-reef-trnd/index.html
[-0.286046]
Comments
comments