Frida Ghitis, (@fridaghitis) a former CNN producer and correspondent, is a world affairs columnist. She is a frequent opinion contributor to CNN, a contributing columnist to The Washington Post and a columnist for World Politics Review. The views expressed in this commentary are her own. View more opinion on CNN.
(CNN)When President Joe Biden meets with Russian President Vladimir Putin later this month, he will undoubtedly bring up — as he should — the matter of repeated ransomware attacks against US targets by Russian-based hackers. Putin could surely do more, something, to rein in the cybercriminals.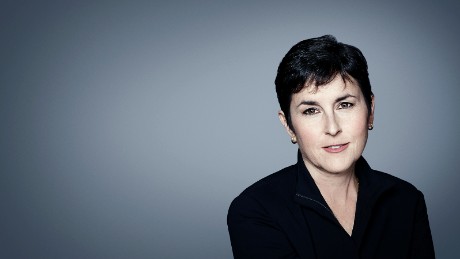 Frida GhitisThe Kremlin has a history of working with hackers, and many experts believe the cyberattacks would not be happening without some measure of consent from Putin. Given the strained relationship between both countries, one can easily picture Putin's sporting his self-satisfied grin at the sight of the United States even mildly hobbled, looking vulnerable as the result of actions by clever Russian computer aces, as happened last month when Russian hackers struck the Colonial Pipeline, causing gasoline shortages and panic buying across the US Southeastern seaboard. Biden should demand action from Putin, and he should take steps to make sure hackers who target the US, and the governments who facilitate their work or turn a blind eye to it, pay a price. Anything else will result in ever-escalating assaults on America's ability to function.And yet, the hacks and the ransomware attacks — in which cybercriminals demand money in exchange for releasing a computer network — are serving a useful purpose for the United States. They are warning the country about a growing danger, and helpfully pointing out precisely where the vulnerabilities lie.The future of conflict is here. Whether a full-on war or low-grade clashes, cyberattacks are sure to play a major role in any significant battles for the foreseeable future. Read MoreThe Biden administration has caught on to that inescapable fact and seems ready to tackle it.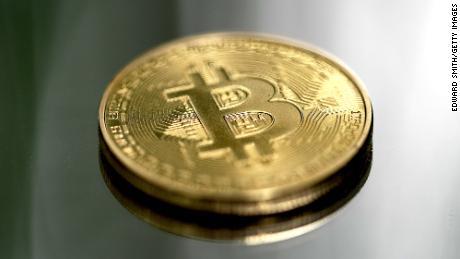 Everyone you know is talking about crypto. Uh ohThe Justice Department has raised investigations into ransomware attacks and similar hacks to the same priority as fighting terrorism, and not a moment too soon.What we have seen so far has been disturbing, but it's only a taste of what could come. Among the hacks we know about are the ransomware attacks on the Colonial Pipeline, JBS — the world's biggest meat producer — the New York City subway system, a local California police department and on the city of Atlanta. Imagine what else hackers could target, and what damage they could inflict. Hackers are targeting major infrastructure, with the potential to cause mayhem and inflict a great deal of pain. FBI Director Christopher Wray, who likened the challenge of the threat to 9/11, told The Wall Street Journal, "The scale of this problem is one that I think the country has to come to terms with." Fortunately, we're getting the first salvos to help the US and other countries build up defenses (The US isn't the only country struggling with this problem; just last month, Ireland's health services suffered a serious cyberattack). The Biden administration has instructed private companies to bolster their cybersecurity as it designs the government's strategy.Under the new plan, all information about ransomware and other assaults by cybercriminals will be centrally coordinated and investigated by a new task force. It's an effort to "connect the dots," a term heard often after the 9/11 post-mortem showed that bits of information pointing to a major attack had been scattered across a network of security agencies that did not share information effectively. This time, Washington is trying to solve the problem before the disaster.
Trump and his crazies aren't done with us Sure, when Biden meets with Putin he should bring up the matter with the seriousness it deserves. Will Putin do anything? The Kremlin is already deriding the FBI director's comments that single out Russian actors as the source of many ransomware attacks by calling it an "emotional" response. But whether or not Putin cracks down on hackers is not the most important part. What matters is sending a message that there's a price to pay for the attack; punishing the perpetrators and their enablers and creating a system that will start blocking the assaults on the US and other countries.The epidemic of ransomware crimes and other hacks is not just an American problem; it's one of the outgrowths of globalization, and one where there's room for solutions.Just like the US is planning to tackle another pernicious outgrowth of globalization — the ability of corporations to avoid paying taxes, by bringing countries together to establish an escape-proof minimum corporate tax — the Biden administration should lead in forging a joint approach to transnational cybercrime.At the G-7 meeting next week, Biden should start the process of bringing US allies together to punish those who shelter and abet cyberhackers, and to share information and resources to combat it.Russia has already interfered with elections in multiple countries, now its cybercriminals are busy extorting private businesses and municipalities. Get our free weekly newsletter
Sign up for CNN Opinion's new newsletter.
Join us on Twitter and Facebook
But they are hardly alone. The Atlanta ransomware attack, which paralyzed services and cost the city millions, was traced back to Iranian hackers. The New York subway hack has been reportedly linked to Chinese hackers, who are becoming major players in the ransomware field. It's no coincidence that even when the hackers are private gangs, they still hail from countries that treat the US as a foe or a rival. It's a sign that these ransomware attacks foreshadow more dangerous government-led operations.Cyberattacks are the new terrorism. They have the potential to become just as disruptive and just as dangerous. Addressing the matter with Putin is imperative, but it's barely the beginning.
Source Link:
https://www.cnn.com/2021/06/04/opinions/russian-ransomware-hackers-cybersecurity-putin-ghitis/index.html
Bad Request
Your browser sent a request that this server could not understand.
Size of a request header field exceeds server limit.
Comments
comments