(CNN)What do old televisions, street signs, motorbike helmets, windsurf boards, and Christmas trees have in common? They were all caught floating down Amsterdam's Westerdok canal — by a curtain of bubbles.
"The Bubble Barrier" was developed as a simple way to stop plastic pollution flowing from waterways into the ocean. An air compressor sends air through a perforated tube running diagonally across the bottom of the canal, creating a stream of bubbles that traps waste and guides it to a catchment system. It traps 86% of the trash that would otherwise flow to the River IJssel and further on to the North Sea, according to Philip Ehrhorn, co-founder and chief technology officer of The Great Bubble Barrier, the Dutch social enterprise behind the system.Commissioned by the municipality of Amsterdam and the region's water authority, the Bubble Barrier was installed in October 2019 in under five hours. Ehrhorn says the idea is to catch plastic without having a physical barrier like a net or boom blocking the river, which could disrupt aquatic life or interfere with shipping. Read More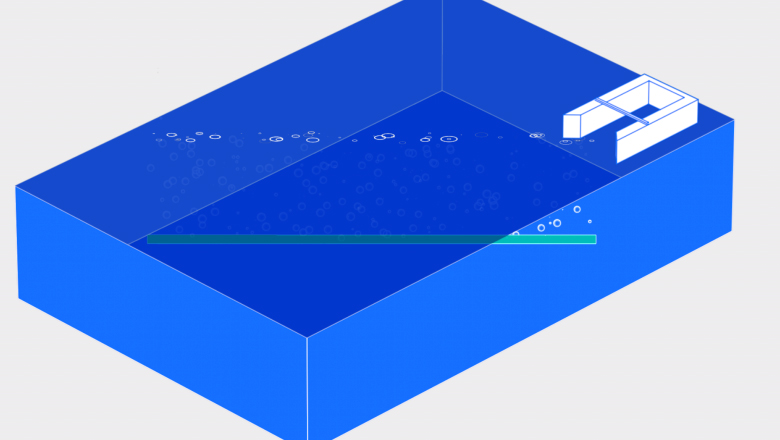 Trash is lifted to surface, and guided to a catchment system.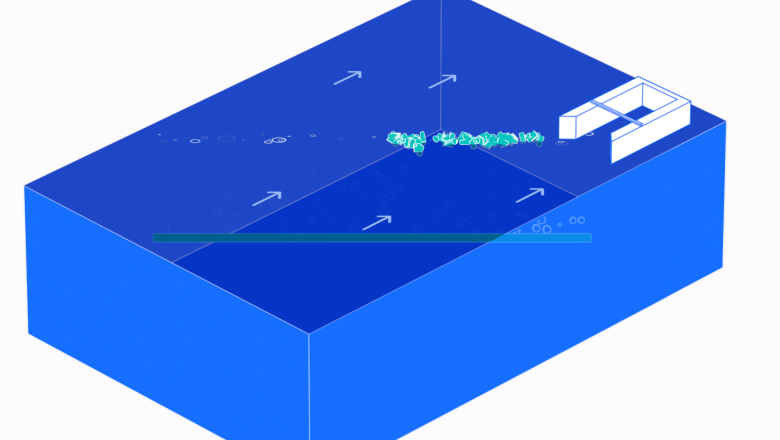 To minimize noise, the compressor is located 50 meters away from the barrier, in a repurposed shipping container, and is powered by Amsterdam's renewable energy.Ehrhorn says that while the bubble curtain can trap plastics down to 1 millimeter in size, the catchment system only retains objects that are 10 millimeters and larger. Small drifting aquatic life can get caught in the bubble curtain's current, but with time is able to pass through the catchment system, according to Ehrhorn. He adds that an independent third party is currently assessing the movement of fish around the Bubble Barrier.'Like a jacuzzi'With a background in naval architecture and ocean engineering, Ehrhorn, who is from Germany, first conceived the Bubble Barrier when he spent a semester abroad in Australia, studying environmental engineering. At a wastewater treatment plant, he saw how oxygen bubbles were used to break down organic matter. "It was like a jacuzzi," says Ehrhorn. "And what I noticed is that some of the plastic that people had flushed down the toilet was collecting in one corner." This observation sparked his thesis and later the technology behind the Bubble Barrier.
'Polar Pod' floating laboratory will flip onto its side and drift around Antarctica to research the Southern OceanUnbeknownst to Ehrhorn, three Dutch women were working on the exact same idea in Amsterdam. Anne Marieke Eveleens, Saskia Studer and Francis Zoet were at a bar one evening discussing plastic pollution when they looked at the bubbles in their beer glasses and inspiration struck.By chance, a friend of Ehrhorn's saw their pitch video for a competition inviting solutions for removing plastic from the environment. "We connected and found that we have the same vision and mission," remembers Ehrhorn. "So I handed in my thesis and moved to the Netherlands the next day." Together, the four turned a simple idea into a fully fledged Bubble Barrier pilot in Amsterdam's River IJssel.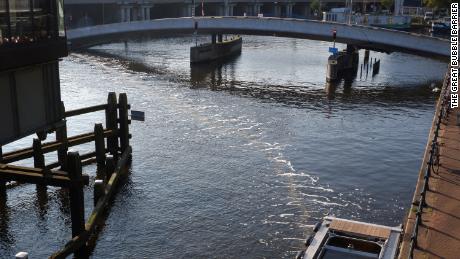 Bubbles guide trash to the catchment system, bottom right.The plastic problemUp to 80% of ocean plastic is thought to come from rivers and coastlines. Ehrhorn says much of the plastic in Amsterdam's Westerdok canal comes from trash bags that local residents leave outside their homes. If the bags tear, wind and rain can carry trash into the canal.Read: Could mealworms help solve our plastic crisis?Globally, 11 million metric tons of plastic waste flows into the oceans every year, where it can suffocate and entangle some aquatic species. Plastic debris less than five millimeters in length, known as microplastics, can also affect marine life. Often mistaken for food, microplastics are ingested and have been found in zooplankton, fish, invertebrates and mammalian digestive systems.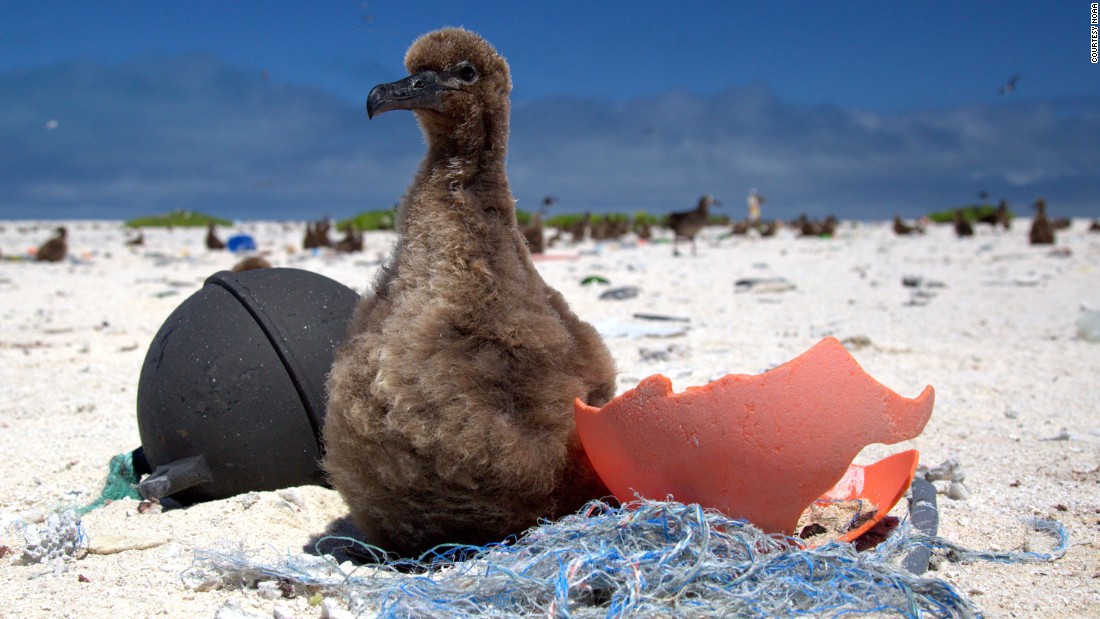 Photos: What is ocean plastic doing to marine animals?Albatross chick – Plastic pollution in the ocean is a massive — and growing — problem. Midway Atoll, a remote island situated on the edge of the Great Pacific Garbage Patch, is covered with plastic debris swept onto its beaches by oceanic currents. This Laysan albatross chick is being fed pieces of plastic by its parents, which mistake the waste for food. Seabirds which ingest plastic waste are smaller, lighter and suffer from a litany of health problems. Plastic waste kills up to one million seabirds every year. Hide Caption 1 of 8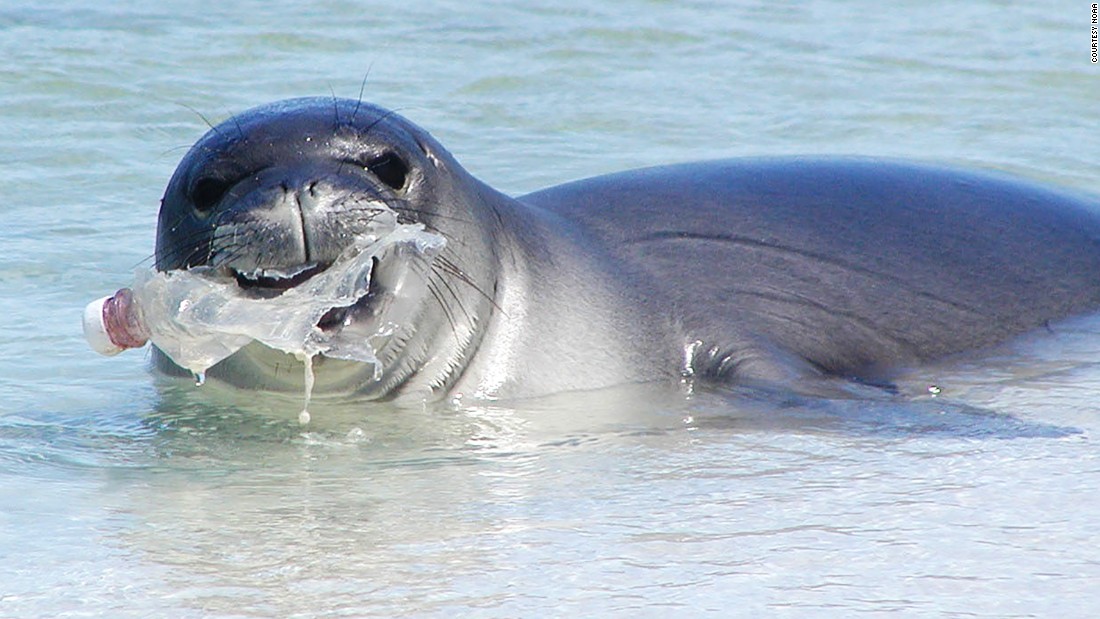 Photos: What is ocean plastic doing to marine animals?Seal – The Hawaiian monk seal is one of the most endangered seal species in the world with an estimated population of 1,400. Chewing on plastic bottles will not help their survival. Hide Caption 2 of 8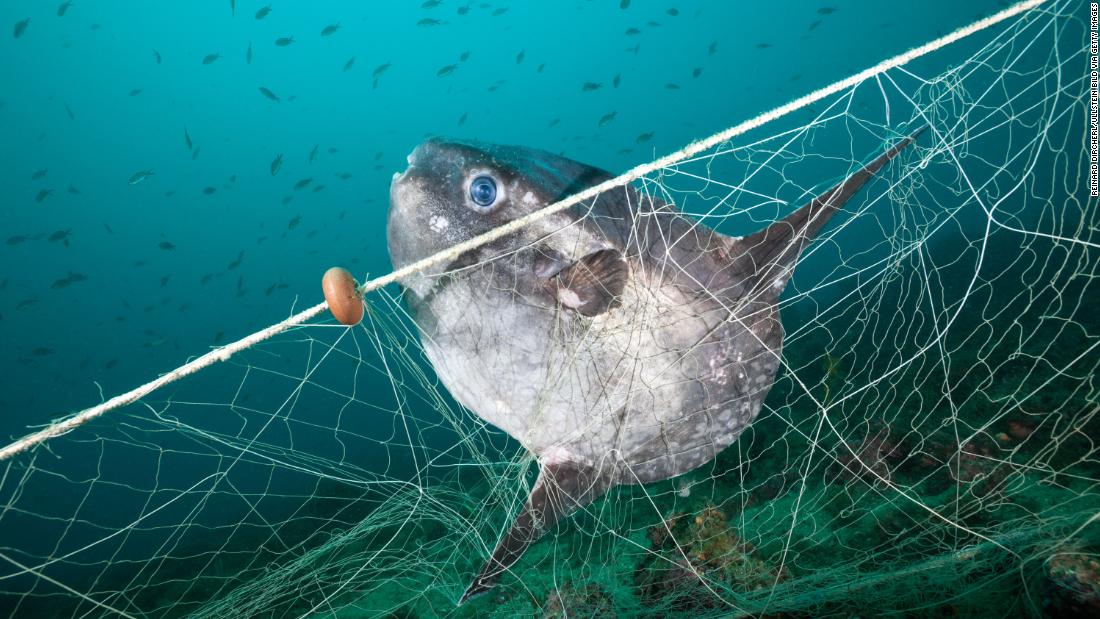 Photos: What is ocean plastic doing to marine animals?Sunfish – This sunfish has got trapped in a ghost fishing net, off the coast of Spain's Costa Brava. According to Greenpeace, an estimated 640,000 tonnes of fishing gear is dumped or lost in the ocean every year, making up a significant proportion of all marine plastic waste. The nets can carry on fishing for hundreds of years, killing fish, whales, dolphins, turtles and seabirds. Hide Caption 3 of 8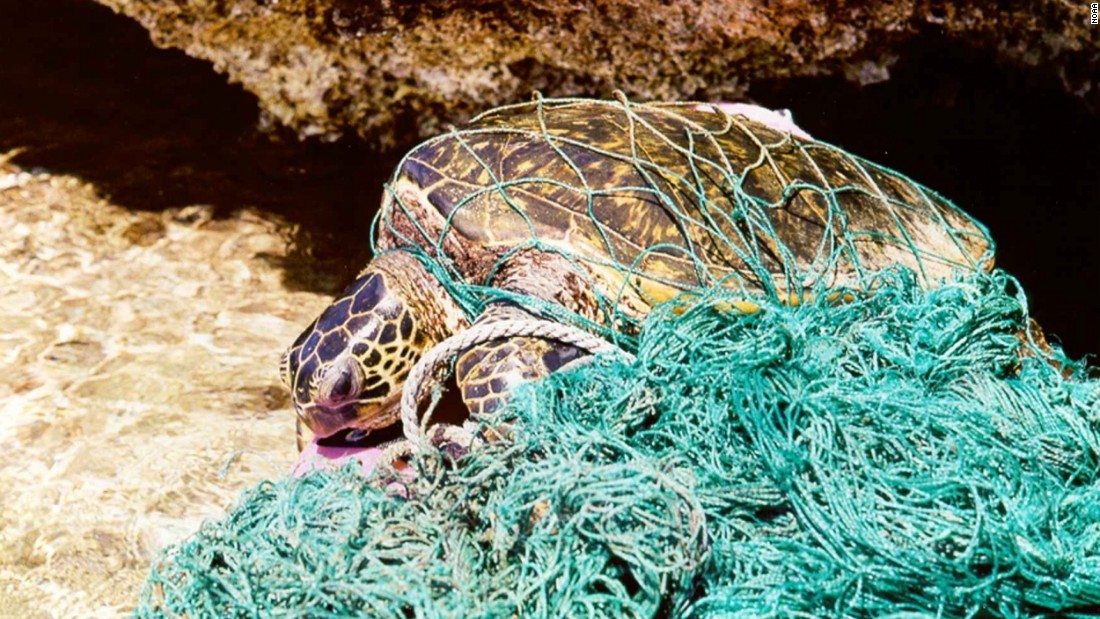 Photos: What is ocean plastic doing to marine animals?Sea turtle – Sea turtles fall victim to ghost fishing nets.Hide Caption 4 of 8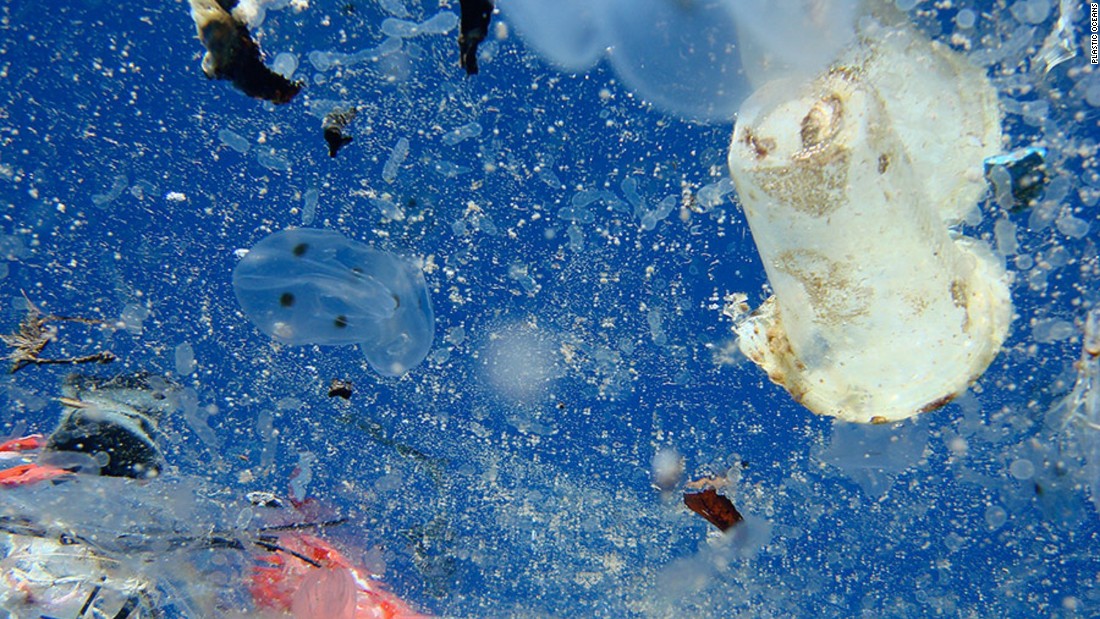 Photos: What is ocean plastic doing to marine animals?Plastic seas – An estimated 8 million tons of plastic waste enter the world's oceans each year. Hide Caption 5 of 8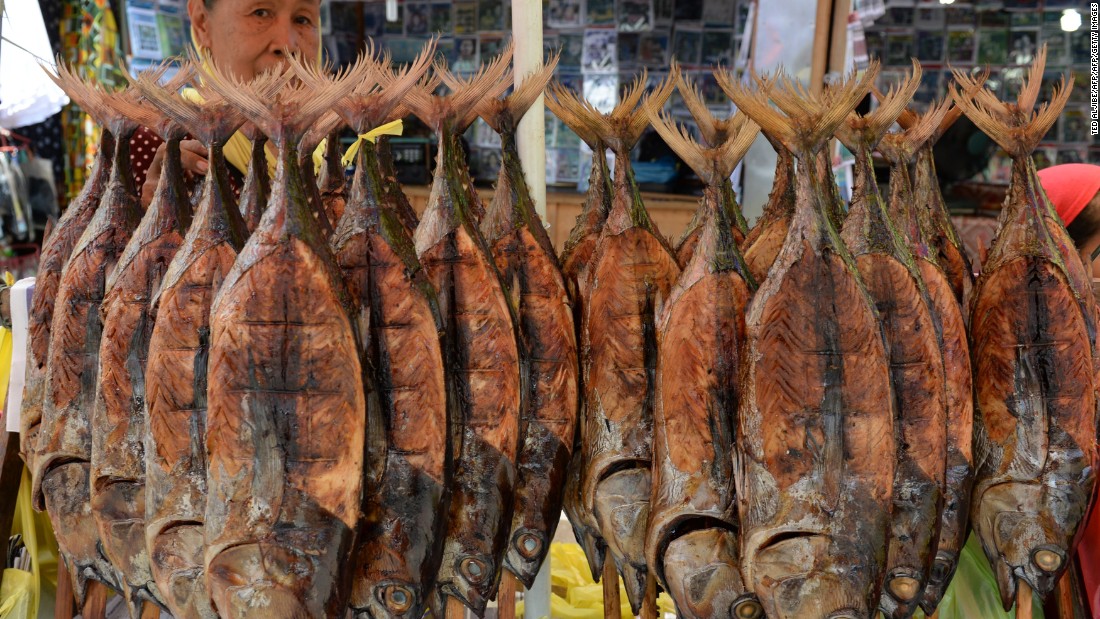 Photos: What is ocean plastic doing to marine animals?Consuming plastic – People risk consuming plastic through contaminated fish. A 2015 survey revealed that a quarter of market fish in Indonesia and California contain plastic. Hide Caption 6 of 8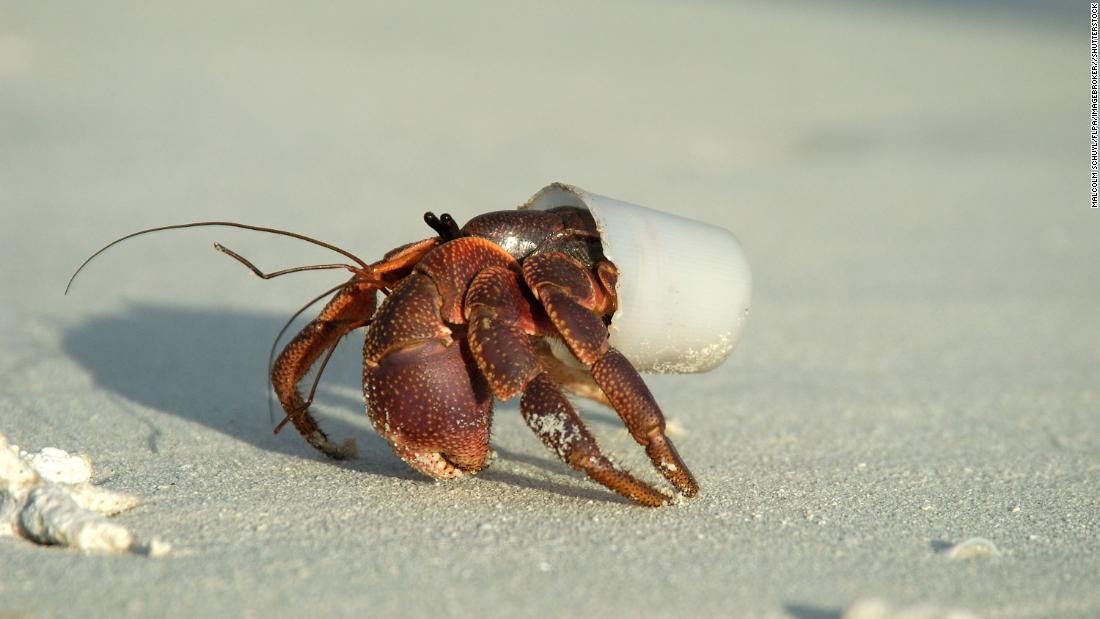 Photos: What is ocean plastic doing to marine animals?Hermit crab – This hermit crab in the Maldives has mistaken a plastic cup for a suitable home. Hide Caption 7 of 8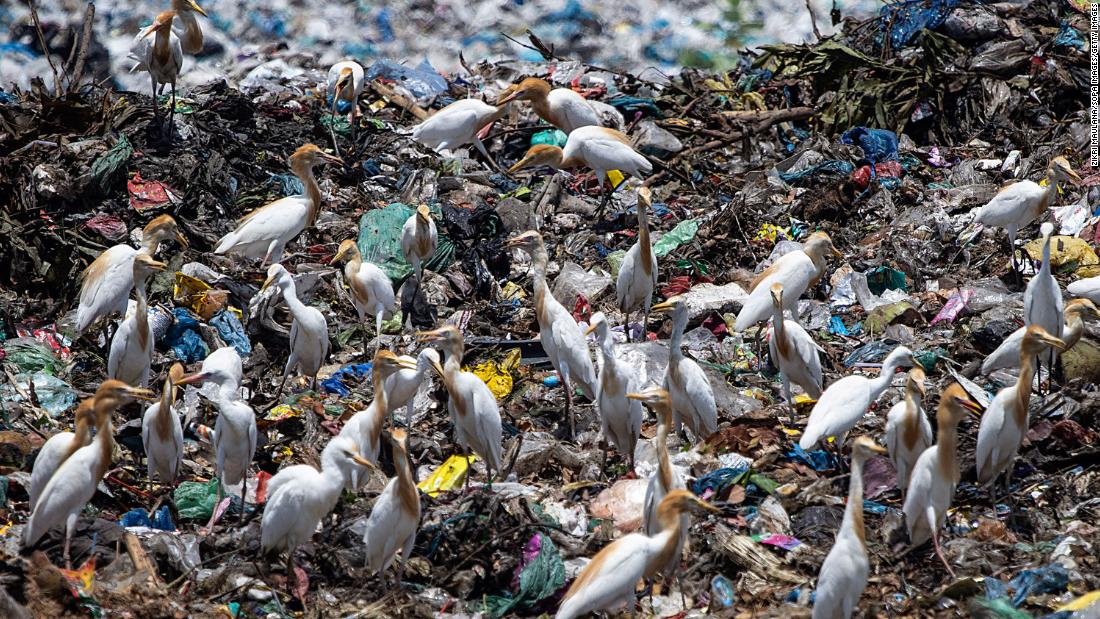 Photos: What is ocean plastic doing to marine animals?Plastic diet – Herons feeding on plastic at a garbage dump near the coast in Aceh province, Indonesia. Indonesia is among the biggest contributors of oceanic plastic.Hide Caption 8 of 8






Seabird conservation ecologist Stephanie B. Borrelle is the Marine and Pacific Regional Coordinator for BirdLife International. Her research on plastic pollution has found that even with "ambitious commitments currently set by governments," we could release 53 million metric tons of plastic waste into the world's freshwater and marine ecosystems by 2030. As a member of the Plastic Pollution Emissions Working Group, a team of self-described "scientists, policy wonks and conservation practitioners," Borrelle has also researched the Bubble Barrier."It was a really interesting one for us to look at, mostly because other types of barriers placed into aquatic environments can be a bit problematic in the way they interact with ecological functioning and animals moving through that system," she says. Borrelle has some reservations about the technology; she questions how suitable the system would be for wide rivers and in developing economies, with a pump that needs continuous electricity and occasional maintenance, and she notes that heavy bits of plastic may not be lifted up by the bubbles. Read: How NASA technology can help save whale sharks — the world's largest fish"Also, if you've got a large amount of traffic going through, that's going to disrupt the plastic accumulation," Borrelle says, adding that boats plowing through the barrier could potentially drag plastic along. "There are certain limitations, but as I see it, it's an important part of the toolbox we have to address plastic that's already in the environment," she says. "The thing about plastic pollution is that there is no one single solution to fixing it. Once it's in the environment, it's about trying to get it from every angle you possibly can."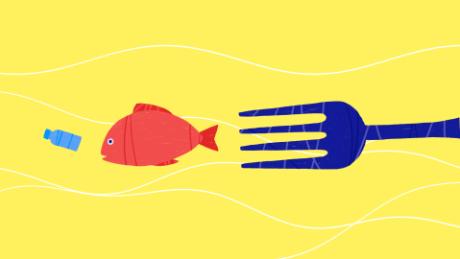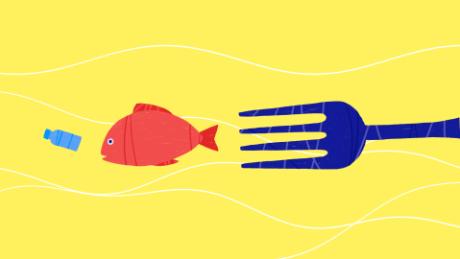 JUST WATCHED5 ways to cut your plastic wasteReplayMore Videos …MUST WATCH
5 ways to cut your plastic waste 01:30For the moment, the Great Bubble Barrier team works with Amsterdam's water authority and the Plastic Soup Foundation NGO to analyze what kind of plastic has been caught and identify its sources, to help develop new policies around plastic waste.Amsterdam's water authority empties the catchment system's 1.8-meter by 2-meter basket three times a week. The contents are sent to a waste processor for sorting, and suitable materials are recycled. Ehrhorn says that the pandemic means they haven't been able to quantify how much plastic the Bubble Barrier has caught to date.The startup, which is for-profit, plans to install more Bubble Barriers across the Netherlands, in Portugal and in Indonesia. It says the installation cost and energy use depends on the location and the flow of the river.Beyond keeping plastic from our oceans, the system could help change attitudes. Because the waste inside the catchment system is easily visible to passersby, Ehrhorn believes it helps people realize how much waste is ending up in our waterways; in this way, the barrier also acts as an educational tool to discourage waste and littering. "It concentrates on the trash that would otherwise flow off unseen and underwater even," he says. "It literally brings to the surface, [that] which was otherwise never seen."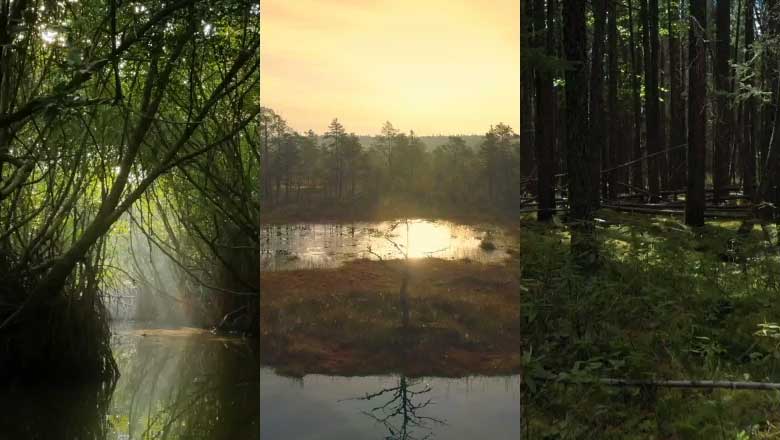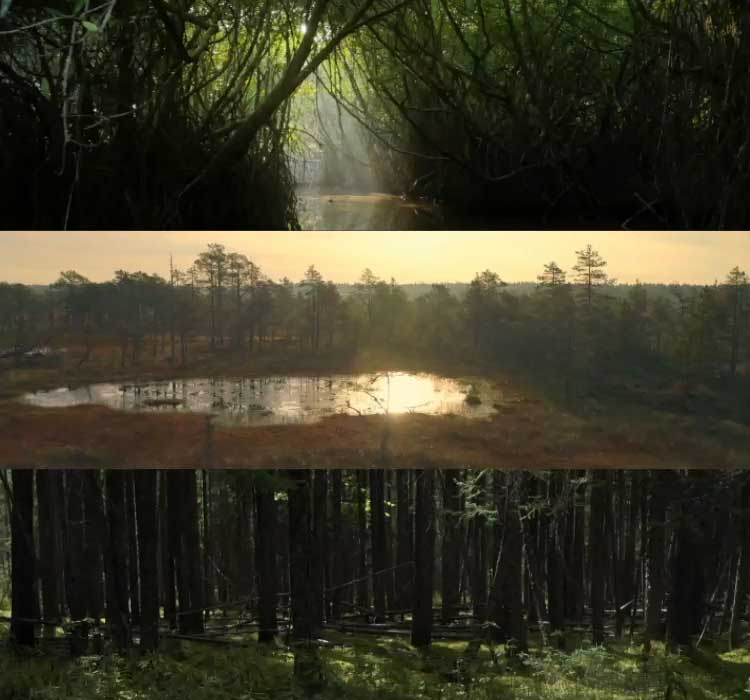 Source Link:
https://www.cnn.com/2021/06/08/europe/bubble-barrier-sea-c2e-spc-intl/index.html
Bad Request
Your browser sent a request that this server could not understand.
Size of a request header field exceeds server limit.
Comments
comments