Get '5 Things' in your inbox
If your day doesn't start until you're up to speed on the latest headlines, then let us introduce you to your new favorite morning fix. Sign up here for the '5 Things' newsletter.
(CNN)An extremely slow organ piece designed to take more than 600 years to play just underwent its first chord change in seven years. Surely that's not some sort of sign … right?
Here's what you need to know to Get Up to Speed and On with Your Day. (You can also get "5 Things You Need to Know Today" delivered to your inbox daily. Sign up here.)1. Coronavirus The unofficial start of fall is bringing new challenges in the fight against the coronavirus. Tens of thousands of students are returning to schools and college campuses this week, and as the weather gets cooler, large gatherings will move indoors, bringing an increase in exposure risk that top medical experts have long warned of. The Labor Day holiday also brought large crowds to beaches and other areas, increasing concern that we'll soon see a spike in cases similar to the ones recorded after Memorial Day and July 4th festivities. President Trump is still touting the possibility that we'll have a vaccine by Election Day in November — and medical experts are still pushing back, saying that deadline is all but impossible.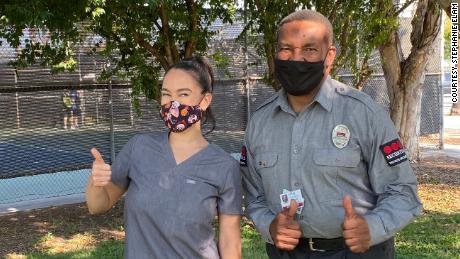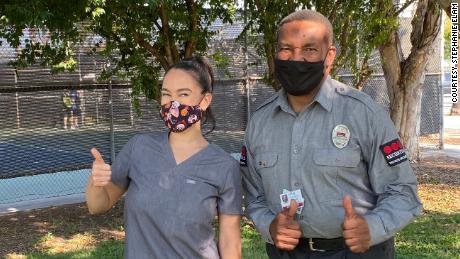 JUST WATCHEDSecurity guard cheers on hospital staff after every shiftReplayMore Videos …MUST WATCH
Security guard cheers on hospital staff after every shift 02:35Read More2. Protests Racial justice protests have now been roiling in Portland, Oregon, for more than 100 straight days. The weekend's demonstrations were mostly peaceful until someone reportedly threw fire bombs at police, prompting skirmishes and more than 50 arrests. It was a similar story in Rochester, New York, where protests over a fatal police encounter there in March began peacefully but ended with authorities dispersing the crowds with tear gas and pepper balls following incidents of vandalism and violence. A different kind of protest unfolded yesterday in Salem, Oregon. Supporters of President Trump marched on the Oregon State Capitol for an American Lives Matter rally, sparking conflicts with counter-protesters that ended with two arrests.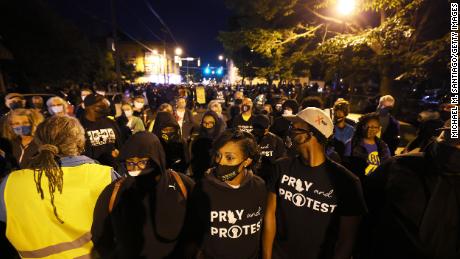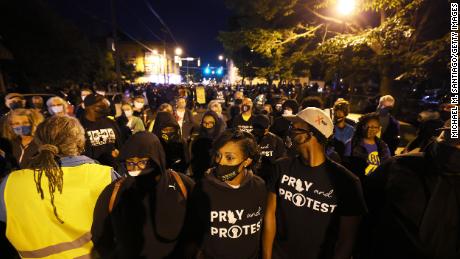 JUST WATCHEDTrump claims 'bad night' in Rochester despite lack of violenceReplayMore Videos …MUST WATCH
Trump claims 'bad night' in Rochester despite lack of violence 01:493. Brexit The eighth round of post-Brexit trade negotiations between the UK and the European Union starts today, and it won't be pretty. Prime Minister Boris Johnson will tell EU negotiators that unless a deal is reached by mid-October, the UK will walk away from the table. Plus, the British government is reportedly set to release legislation that will undermine some of the legal force of the original Brexit agreement. If these things happen, the UK would run into the December 31 trade deadline without a deal. Johnson has said that would actually be good for the country, but that's definitely not a popular opinion. As for the EU, it's warning the UK that it can't back out on Brexit promises already made.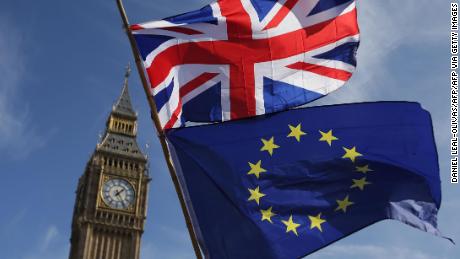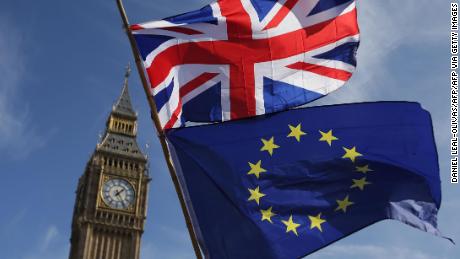 JUST WATCHEDHow coronavirus is affecting BrexitReplayMore Videos …MUST WATCH
How coronavirus is affecting Brexit 02:214. Election 2020We have less than two months before the US election, and both President Trump and Joe Biden will be on the ground this week to mobilize voters. The President will head to Florida, North Carolina and Michigan. He's also battling backlash after launching a public attack against US military leaders, accusing them of waging wars to boost the profits of defense manufacturers. Biden will also visit Michigan this week. Both candidates will mark the anniversary of the September 11th attacks in Pennsylvania. Right now, Biden holds an 8-point lead in an average of national polls. But as Americans well know, anything can happen on Election Day.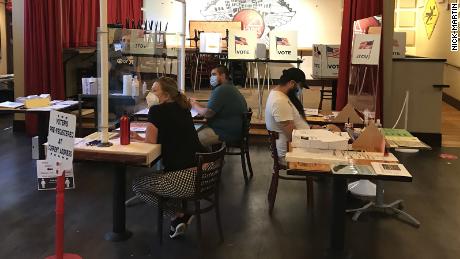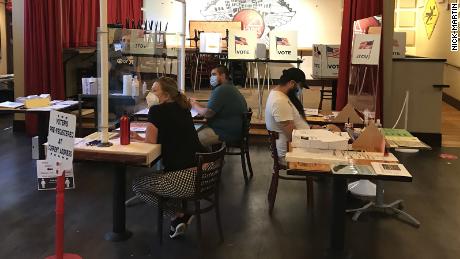 JUST WATCHEDJohn King breaks down the latest 2020 battleground pollsReplayMore Videos …MUST WATCH
John King breaks down the latest 2020 battleground polls 07:125. ChinaChina has imposed new visa restrictions on foreign journalists working there for US news organizations as animosity between the countries grows. Several journalists say when they tried to renew their credentials, they were given temporary ones with significantly shorter visa periods. The US isn't the only country caught in the crackdown. Two Australian journalists working in China have left the country after they were questioned by police and forced to seek the protection of their own government. Now that they've left, Australia has no working journalists in China for the first time in nearly 50 years.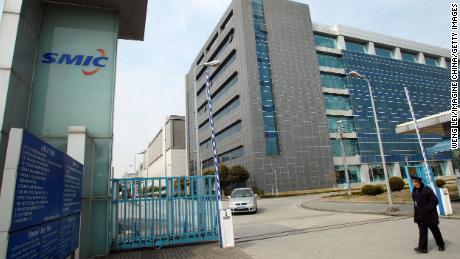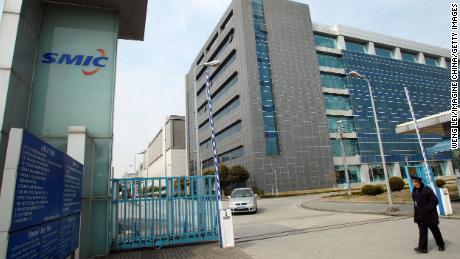 JUST WATCHEDUS considers restrictions on China's largest chipmakerReplayMore Videos …MUST WATCH
US considers restrictions on China's largest chipmaker 02:14BREAKFAST BROWSEDenver is under a winter weather advisory two days after the city hit 101 degrees FahrenheitHey, Colorado … y'all OK?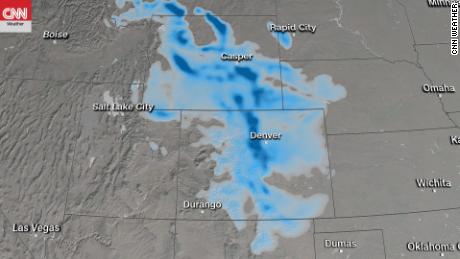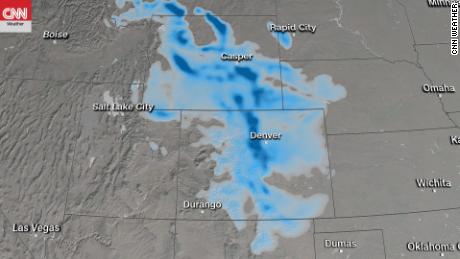 JUST WATCHEDEarly season snow and cold to follow record-breaking heatReplayMore Videos …MUST WATCH
Early season snow and cold to follow record-breaking heat 03:30A $110 million sewage treatment plant will be named after comedian John Oliver The highest of honors.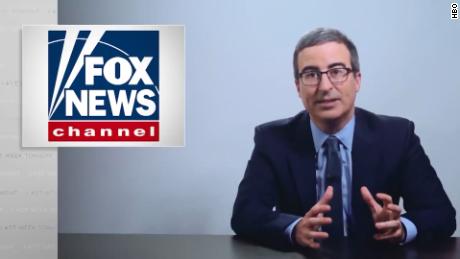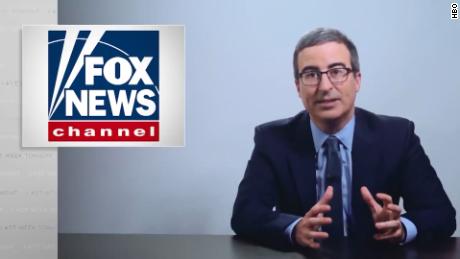 JUST WATCHEDJohn Oliver takes aim at Fox News coronavirus coverageReplayMore Videos …MUST WATCH
John Oliver takes aim at Fox News coronavirus coverage 02:34Amazon is banning foreign seed sales in the US after all those mystery seed packages were sent to US households A friendly reminder: Don't plant seeds that were randomly shipped to you from another country! It could be bad for the environment! A killer whale that grieved its dead calf for 17 days is a mother againWe love a happy new beginning.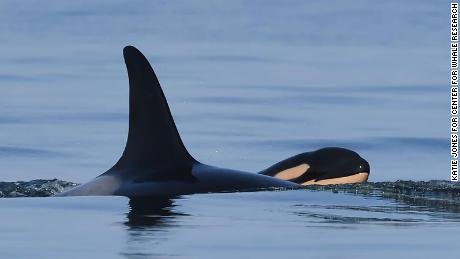 About 1,000 people gathered in San Francisco to celebrate 'Burning Man' culture, and the mayor says it put lives at risk One of the central tenets of Burning Man is to leave the celebration area exactly as you found it, which is hard to do if you accidentally end up spreading a deadly pandemic-level virus around. Just a thought. TODAY'S NUMBER45%That's the proportion of Americans that actually got a flu shot in 2019. With everything going on this year, medical experts say it's more important than ever to get it done.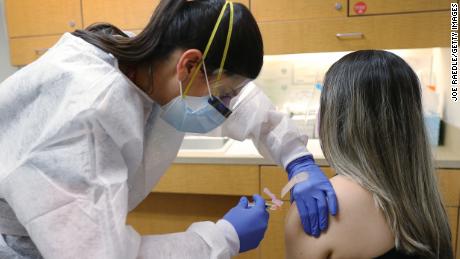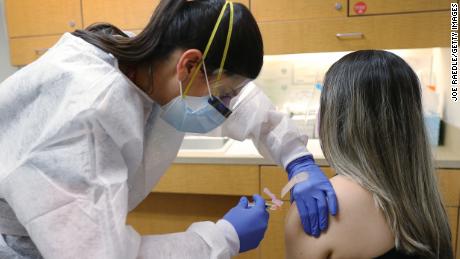 JUST WATCHEDThis might be your most important flu vaccine everReplayMore Videos …MUST WATCH
This might be your most important flu vaccine ever 02:03TODAY'S QUOTE"Stop having these stupid parties … No one cares but you."Jenna Karvunidis, a blogger who is largely credited with starting the gender reveal party phenomenon. She condemned the trend amid news that the El Dorado fire raging in California was started by an explosive used for a gender reveal party. That blaze has grown to nearly 10,000 acres. Overall, a huge spate of wildfires across the state has burned 2 million acres and caused power outages for more than 170,000.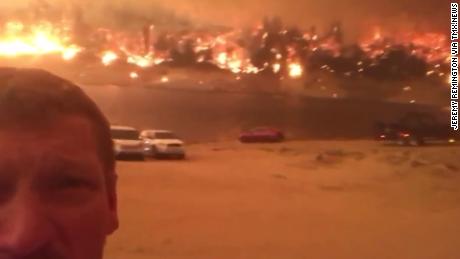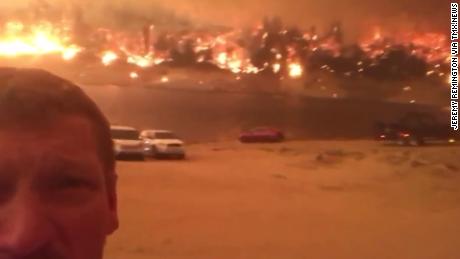 JUST WATCHEDFather captures dramatic wildfire rescue during camping tripReplayMore Videos …MUST WATCH
Father captures dramatic wildfire rescue during camping trip 01:55TODAY'S WEATHER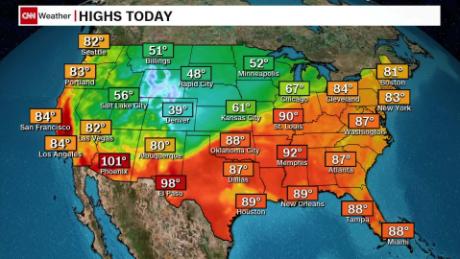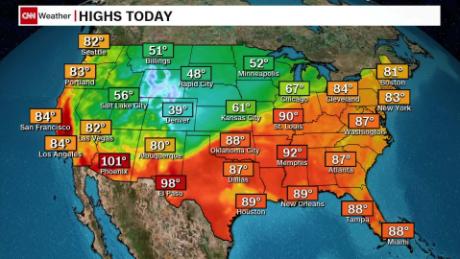 JUST WATCHEDRecord wild weather for the West continuesReplayMore Videos …MUST WATCH
Record wild weather for the West continues 02:01Check your local forecast here>>>AND FINALLYRelax. Center yourself. It's going to be another busy week. But for the next 30 seconds, don't think about that. Just think about a cat getting a head massage. (Click here to view.)
Source Link:
https://www.cnn.com/2020/09/08/us/five-things-september-8-trnd/index.html
Bad Request
Your browser sent a request that this server could not understand.
Size of a request header field exceeds server limit.
Comments
comments