Get '5 Things' in your inbox
If your day doesn't start until you're up to speed on the latest headlines, then let us introduce you to your new favorite morning fix. Sign up here for the '5 Things' newsletter.
(CNN)A newly discovered asteroid will pass close to Earth today. Sounds like the celestial bodies missed the memo about social distancing.
Here's what you need to know to Get Up to Speed and On with Your Day. (You can also get "5 Things You Need to Know Today" delivered to your inbox daily. Sign up here.)1. Breonna TaylorProtests erupted around the nation after yesterday's news that none of the three officers involved in Breonna Taylor's death would be charged with her killing. In a long-awaited decision, a grand jury indicted a former police officer on wanton endangerment charges for his actions the night the 26-year-old was killed. The charge applies to the risk put on Taylor's neighbors during the police raid on her home but does not hold the officer responsible for her death. The decision drew swift criticism from demonstrators who wanted more serious charges and the three officers arrested. A community activist said there was "a lot of sadness and weeping" as Taylor's mother learned the news. Then shortly before curfew, two Louisville police officers were shot near a protest. Their wounds were not life-threatening, and a suspect is in custody.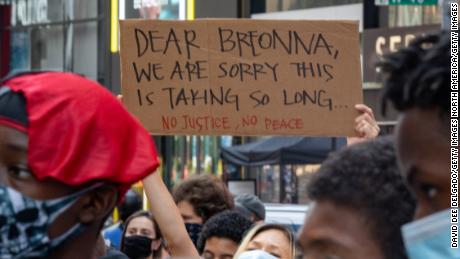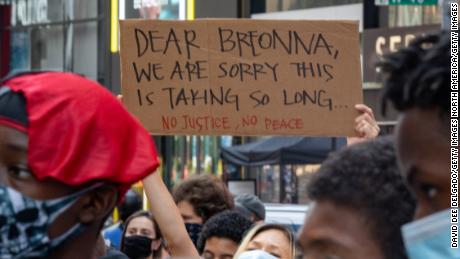 JUST WATCHEDThis is what's kept Breonna Taylor's case going ReplayMore Videos …MUST WATCH
This is what's kept Breonna Taylor's case going 03:52Read More2. CoronavirusThousands of commercial flight passengers may have been exposed to Covid-19 since the year started, according to the CDC. And months into the pandemic, the agency's director said more than 90% of Americans remain susceptible to the virus. The nation is also no longer seeing the kind of decline in deaths as in August. Just days after the US passed 200,000 deaths, an infectious disease expert said it's not unfathomable that 100,000 more people could die by the end of the year. On a more encouraging note, Johnson & Johnson announced that its single dose vaccine has entered Phase 3 trials. Elsewhere in the world, the United Kingdom recorded it highest daily increase in virus cases since May. A day earlier, the country announced a series of new restrictions to curb the spread.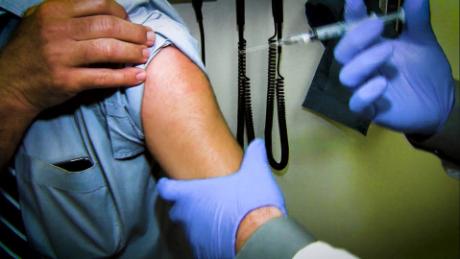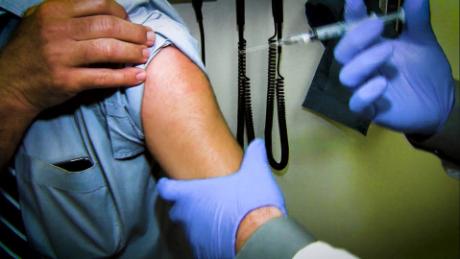 JUST WATCHEDExperts warn of autumn coronavirus surgeReplayMore Videos …MUST WATCH
Experts warn of autumn coronavirus surge 02:373. 2020 electionPresident Trump refused to commit to a peaceful transition of power after Election Day, once again suggesting falsely that mail-in ballots would lead to widespread voter fraud. His statement adds fuel to existing concerns that he might not accept the results if he loses to Joe Biden in November. It could also send a signal to the President's supporters about how to react to a Biden victory, CNN's Stephen Collinson writes. The President's comments come as a tense political battle is playing out over who will fill the Supreme Court seat of Ruth Bader Ginsburg. The Senate failed to agree on language for a resolution honoring the late justice, a sign of just how divided the chamber is.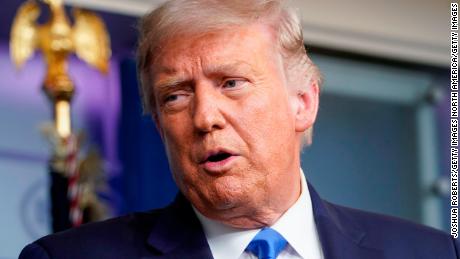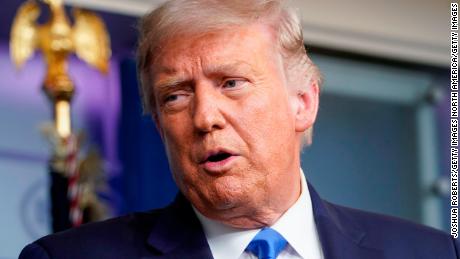 JUST WATCHEDTrump won't commit to a peaceful transfer of power if he losesReplayMore Videos …MUST WATCH
Trump won't commit to a peaceful transfer of power if he loses 01:394. North and South KoreaA South Korean government worker has been shot dead after crossing a maritime border into North Korea, Seoul said. The man went missing Monday at sea near South Korean islands, an official said. A North Korean vessel first discovered the man, who was thought to be in the process of defecting to North Korea. Later, a North Korean patrol vessel opened fire and killed him. Tensions have been rising between North and South Korea since communication between the sides was cut off in June. Experts called that move a sign that North Korea was adopting a more confrontational stance toward its neighbor after more than two years of failed peace talks.
JUST WATCHEDHow did Korea split? (2018)ReplayMore Videos …MUST WATCH
How did Korea split? (2018) 01:255. BelarusThe embattled leader of Belarus, Alexander Lukashenko, has been inaugurated as President as protests continue over his hotly disputed election. Opposition politicians described the ceremony as a "thieves' meeting" and a "farce," and urged the international community to denounce his appointment. The US has rejected the legitimacy of his win. Lukashenko, who has been in power since 1994, was declared the landslide winner of a vote last month. Critics, however, have publicly accused him of rigging the poll and have since disappeared from the country. Mass demonstrations have been going on since then.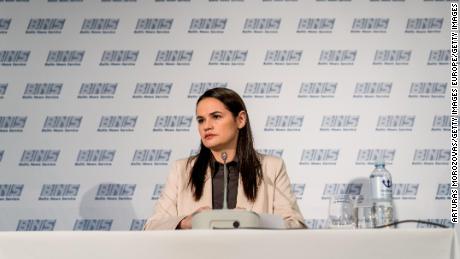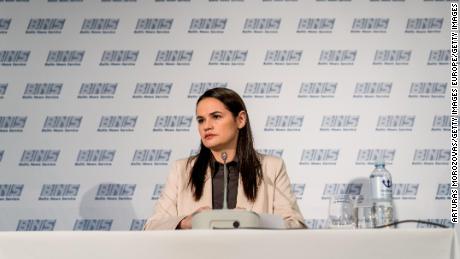 JUST WATCHEDHow a stay-at-home mom became opposition leader in BelarusReplayMore Videos …MUST WATCH
How a stay-at-home mom became opposition leader in Belarus 04:04BREAKFAST BROWSEThe New York town of Swastika votes to keep its nameLeaders say their founders named it after the Sanskrit word, not the hate symbol.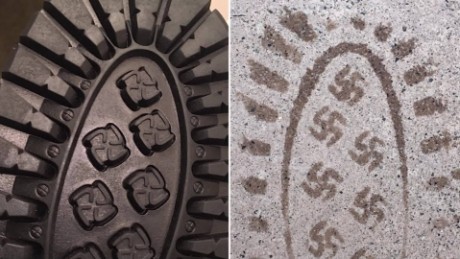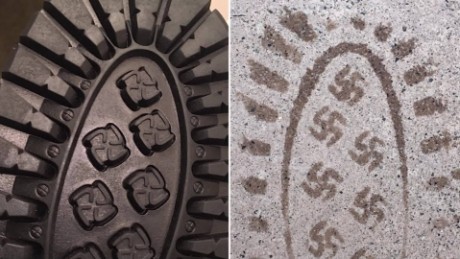 JUST WATCHEDShoe company: Sorry for swastika bootsReplayMore Videos …MUST WATCH
Shoe company: Sorry for swastika boots 00:47A WWII bomb was found on a resort beach during an unusually low tideThat there are still unexploded bombs from this era is … concerning.Rolling Stone is giving its list of 500 Greatest Albums of All Time a major updateGood news for fans of pop, soul and hip-hop.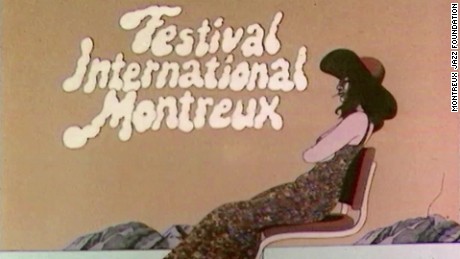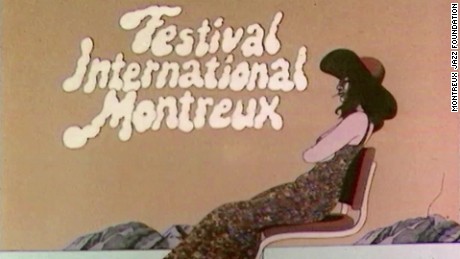 JUST WATCHEDIconic Montreux Jazz Festival turns 50 (2016)ReplayMore Videos …MUST WATCH
Iconic Montreux Jazz Festival turns 50 (2016) 02:59A photo editing app is getting heat for letting users alter their ethnicity in imagesSeveral users called out the company for promoting digital "blackface."The New Year's Eve ball drop at Times Square is going virtual this yearReal ones know that at home on the couch was already the best way to watch, even before Covid-19.TODAY'S NUMBER0.37That's the length in miles of an electric road planned in Tel Aviv that will be able to wirelessly charge buses as they're moving.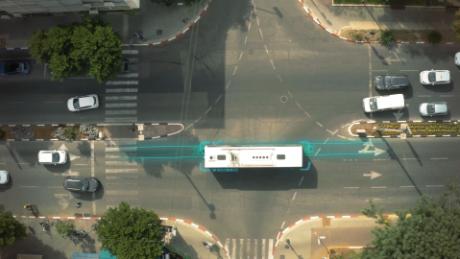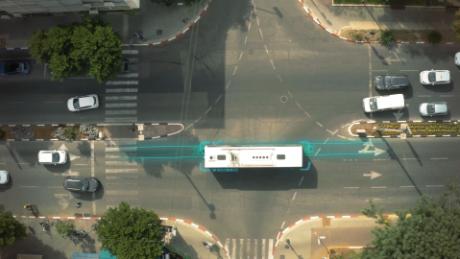 JUST WATCHEDElectric road will power public buses in Tel AvivReplayMore Videos …MUST WATCH
Electric road will power public buses in Tel Aviv 01:02TODAY'S QUOTE"It may be your mailman, it may be your doctor, or your nurse or your neighbor. You're doing it for other people, not necessarily yourself."Brant Fagan, the father of Adeline Fagan, a 28-year-old doctor who died after a monthslong battle with the coronavirus. He urged people to wear masks and practice social distancing.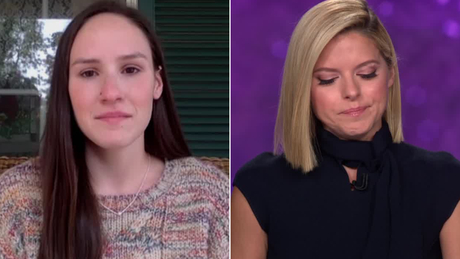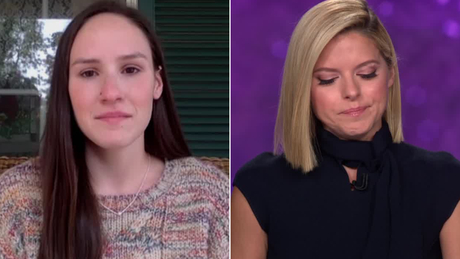 JUST WATCHEDSister of Covid-19 victim: My heart breaks every time I think of herReplayMore Videos …MUST WATCH
Sister of Covid-19 victim: My heart breaks every time I think of her 05:50TODAY'S WEATHER
JUST WATCHEDRemnants of Beta flood the Southeast while parts of the West brace for more fire weatherReplayMore Videos …MUST WATCH
Remnants of Beta flood the Southeast while parts of the West brace for more fire weather 02:21Check your local forecast here>>>AND FINALLYSome very impressive trick shots!Behold, a series of impossible feats of nature. (Click here to view.)
Source Link:
https://www.cnn.com/2020/09/24/us/five-things-september-24-trnd/index.html
Bad Request
Your browser sent a request that this server could not understand.
Size of a request header field exceeds server limit.
Comments
comments