Get '5 Things' in your inbox
If your day doesn't start until you're up to speed on the latest headlines, then let us introduce you to your new favorite morning fix. Sign up here for the '5 Things' newsletter.
(CNN)Storm surge from Tropical Storm Beta is already causing damage as the storm prepares to make landfall along the Texas coast.
Here's what you need to know to Get Up to Speed and On with Your Day. (You can also get "5 Things You Need to Know Today" delivered to your inbox daily. Sign up here.)1. Ruth Bader Ginsburg Supreme Court Justice Ruth Bader Ginsburg died on Friday, sparking a wave of tributes in the nation's capital and around the country. She was 87. The second woman ever appointed to the bench, she was known for her fiery dissents, often in cases involving civil rights or equal protections. Those dissents and key cases that she worked on as a lawyer made her a cultural touchstone across generations, earning the nickname the "Notorious RBG."Read MoreGinsburg's death comes less than two months from Election Day and sets the stage for a divisive political fight over the future of the Supreme Court. President Trump said he would choose a candidate to fill her seat this week. Senate Majority Leader Mitch McConnell is vowing that whoever Trump nominates will get a vote on the Senate floor, despite blocking President Barack Obama's nominee in 2016 and arguing that voters should determine the future of the high court in an election year. Democratic presidential nominee Joe Biden, meanwhile, said, "The voters should pick the president, and the president should pick the justice."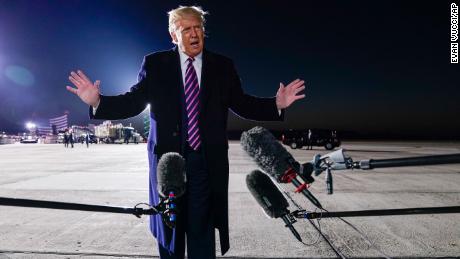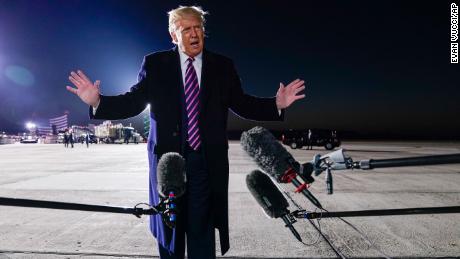 JUST WATCHEDWatch President Trump react to death of Ruth Bader GinsburgReplayMore Videos …MUST WATCH
Watch President Trump react to death of Ruth Bader Ginsburg 02:042. CoronavirusMore than half of US states are reporting a rise in Covid-19 cases as the nation closes in on the somber milestone of 200,000 deaths from the virus. Wisconsin, Idaho, South Dakota, Iowa and Kansas are among the states reporting more new cases in the last seven days, along with a coronavirus positivity rate above 15%. Still, some states are seeing improvements. Meanwhile, the CDC says there is growing evidence that the coronavirus can be spread through viral particles lingering in the air and that those droplets can travel distances beyond 6 feet.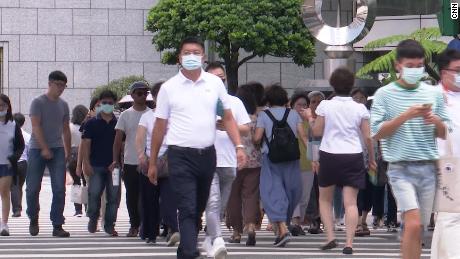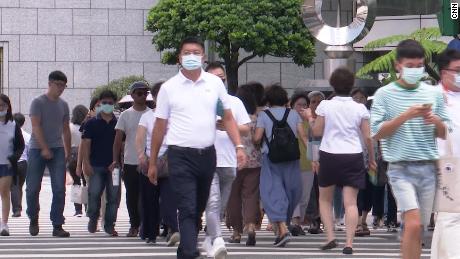 JUST WATCHEDHere's how Taiwan is beating coronavirusReplayMore Videos …MUST WATCH
Here's how Taiwan is beating coronavirus 02:313. President TrumpA woman suspected of sending a letter containing the poison ricin to President Trump has been arrested as she tried to enter the US from Canada, and US prosecutors are expected to bring charges against her. Law enforcement intercepted a package containing ricin, a highly toxic compound that has been used in terror plots, that was sent to Trump last week. Authorities are also investigating similar packages mailed to addresses in Texas that may be connected to the same sender in Canada.
JUST WATCHEDWhat makes ricin so dangerous?ReplayMore Videos …MUST WATCH
What makes ricin so dangerous? 04:454. United NationsThe United Nations General Assembly kicks off this week, and as many events this year, it'll be unlike any other. The UNGA is seen as the Super Bowl of international diplomacy. But the global pandemic means that this year, the session is being held without the face-to-face meetings that are so crucial to dealmaking — even President Trump won't be attending in person. Leaders from around the world will make pre-recorded speeches, and virtual meetings will take place on topics including climate change, biodiversity and Lebanon.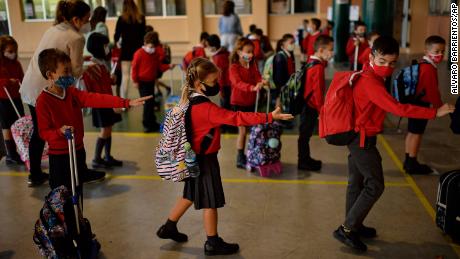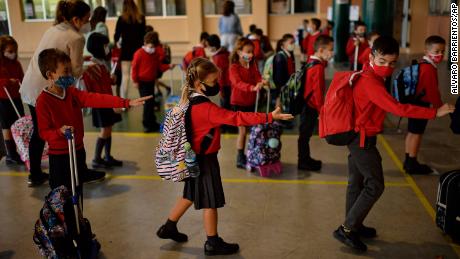 JUST WATCHEDWe are facing a 'generational catastrophe' in education, UN warnsReplayMore Videos …MUST WATCH
We are facing a 'generational catastrophe' in education, UN warns 01:185. ChinaChinese officials have officially acknowledged birth rates in the western region of Xinjiang dropped by almost a third in 2018, compared to the previous year. But in a letter to CNN, the government also denied reports of forced sterilization and genocide against the Uyghurs, a Muslim ethnic minority group numbering more than 10 million people. The claims came in response to a CNN article published in July that found Uyghur women were being forced to use birth control and undergo sterilization as part of a deliberate attempt to push down birth rates among minorities in Xinjiang.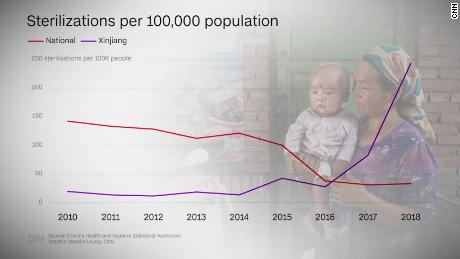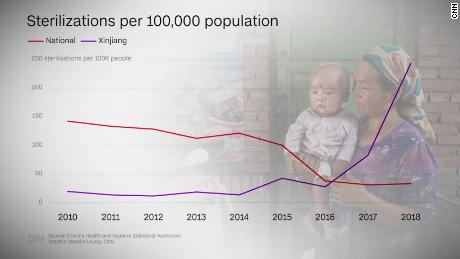 JUST WATCHEDXinjiang government confirms huge birth rate drop but denies forced sterilization of womenReplayMore Videos …MUST WATCH
Xinjiang government confirms huge birth rate drop but denies forced sterilization of women 04:07BREAKFAST BROWSEThe Emmy Awards go virtualTo make up for being remote this year, the awards show definitely tried it all. Check out who won.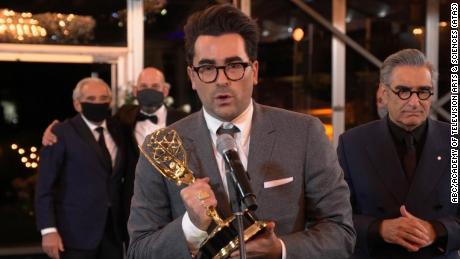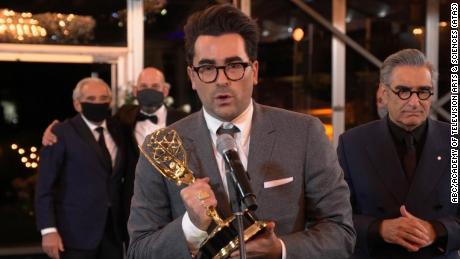 JUST WATCHEDWatch some of this year's best Emmy acceptance speechesReplayMore Videos …MUST WATCH
Watch some of this year's best Emmy acceptance speeches 01:51American golfer Bryson DeChambeau wins the US OpenHe was also the only golfer to finish the tournament with a score under par.A firefighter goes viral for fighting conspiracy theories on TikTokThank you for your service, sir.A humpback whale is free after swimming out of a crocodile-infested riverAn inspiring tale of escape.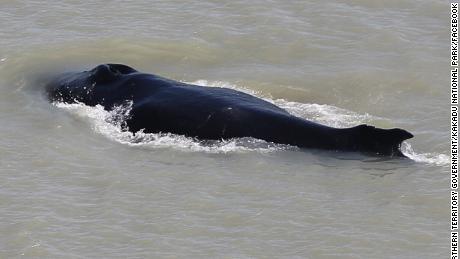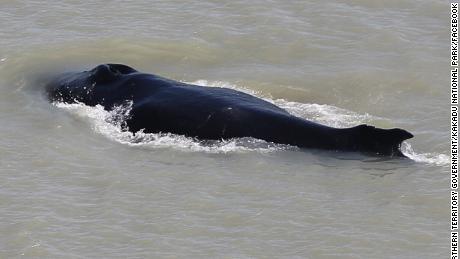 JUST WATCHEDHumpback whale stranded in crocodile-infested riverReplayMore Videos …MUST WATCH
Humpback whale stranded in crocodile-infested river 01:13A Wisconsin man was shocked to discover a brain washed up on the beachIt was wrapped in a package with pink flowers and foreign money. We have questions.TODAY'S NUMBER103,135That's how many acres have been scorched by the Bobcat Fire in Los Angeles County as of last night, making it one of the largest fires in the county's history.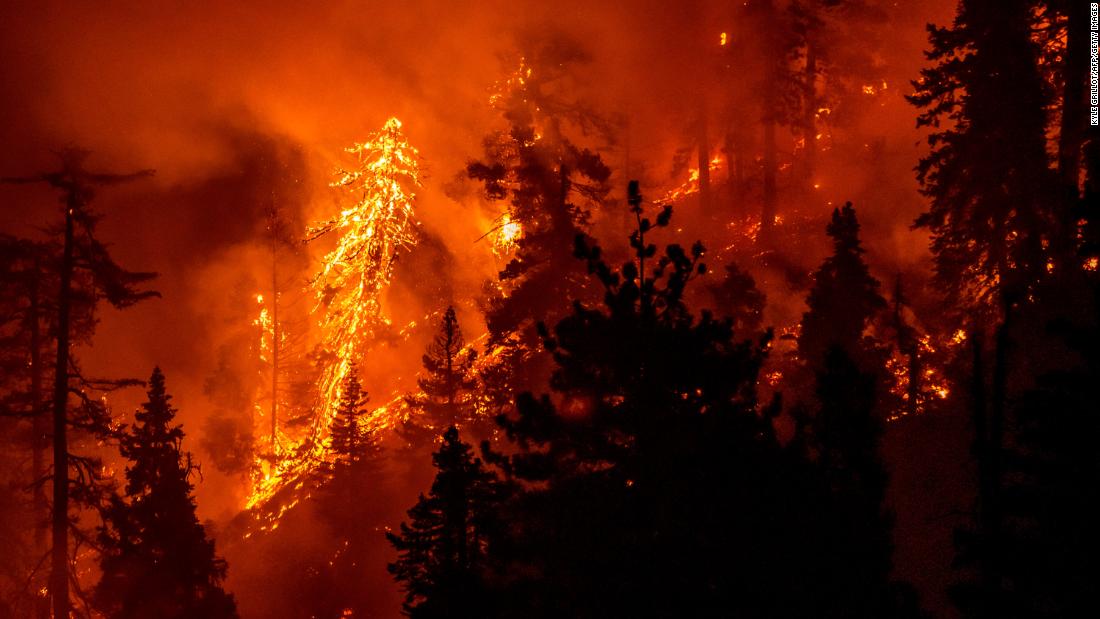 Photos: Wildfires burning in the WestThe Bobcat Fire continues to burn through the Angeles National Forest, north of Azusa, California, on Thursday, September 17.Hide Caption 1 of 89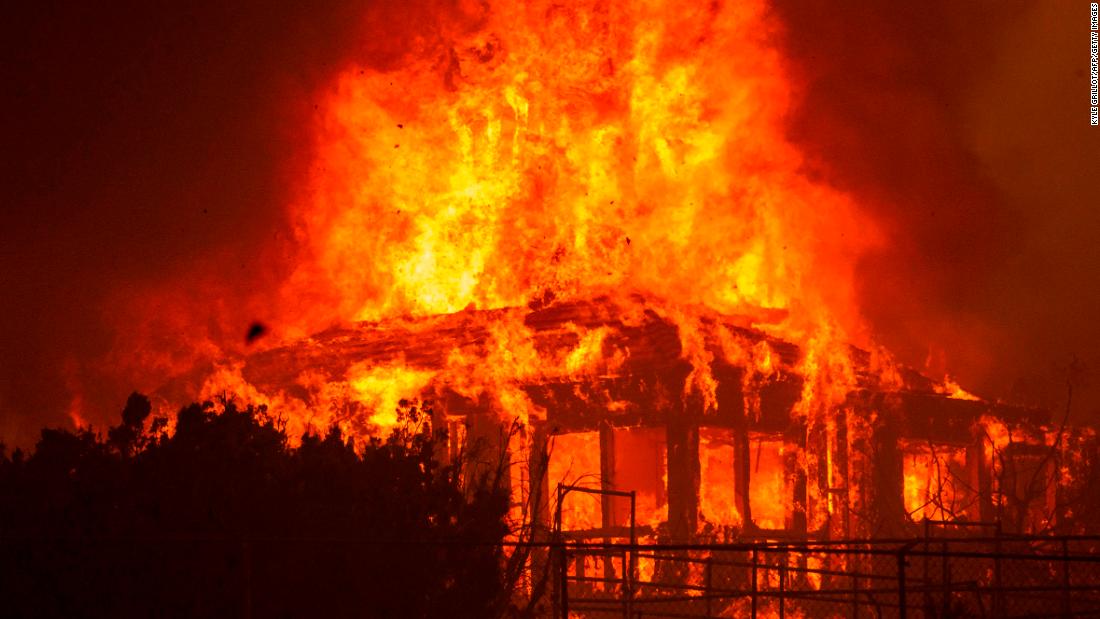 Photos: Wildfires burning in the WestA home burns during the Bobcat Fire in Juniper Hills, California, on Friday, September 18.Hide Caption 2 of 89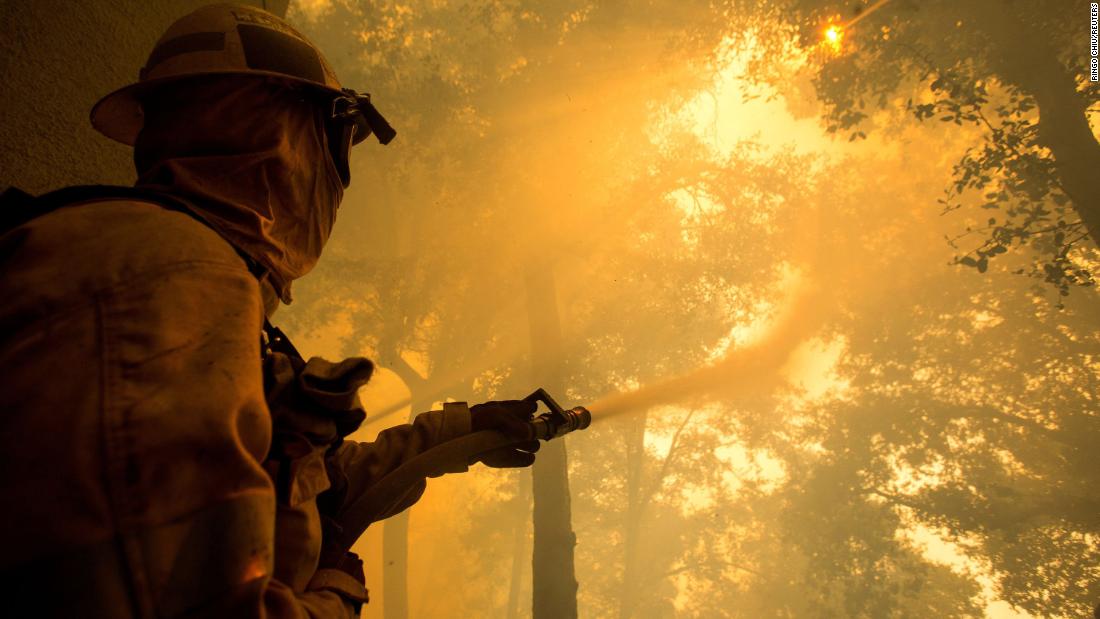 Photos: Wildfires burning in the WestA firefighter battles the Bobcat Fire while defending the Mount Wilson observatory on September 17.Hide Caption 3 of 89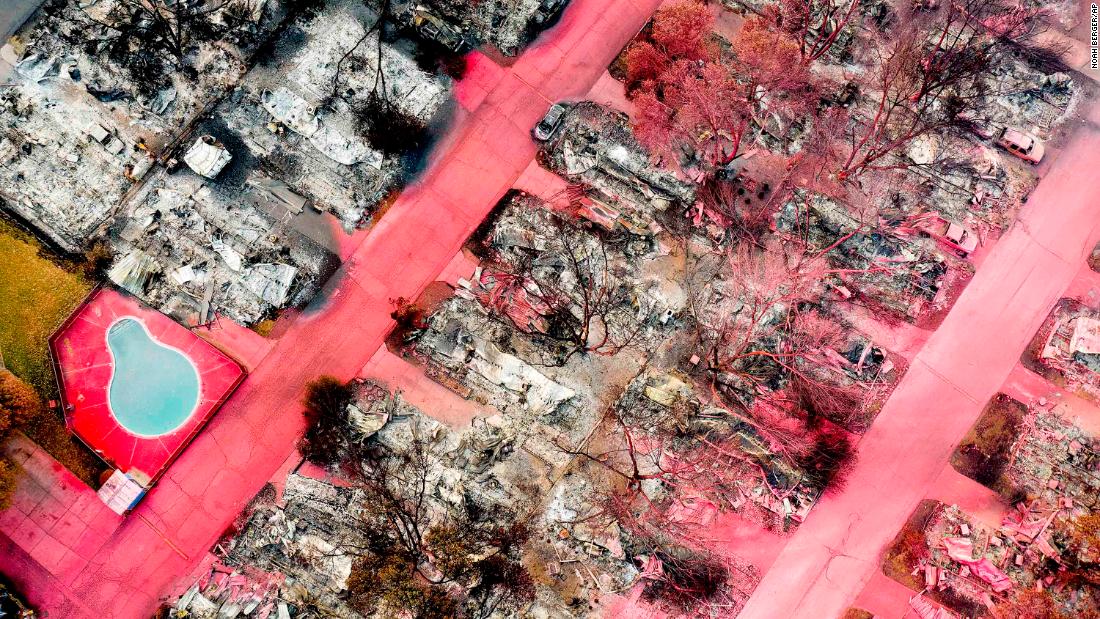 Photos: Wildfires burning in the WestIn this aerial photo taken with a drone, red fire retardant sits on leveled homes in Talent, Oregon, on Tuesday, September 15.Hide Caption 4 of 89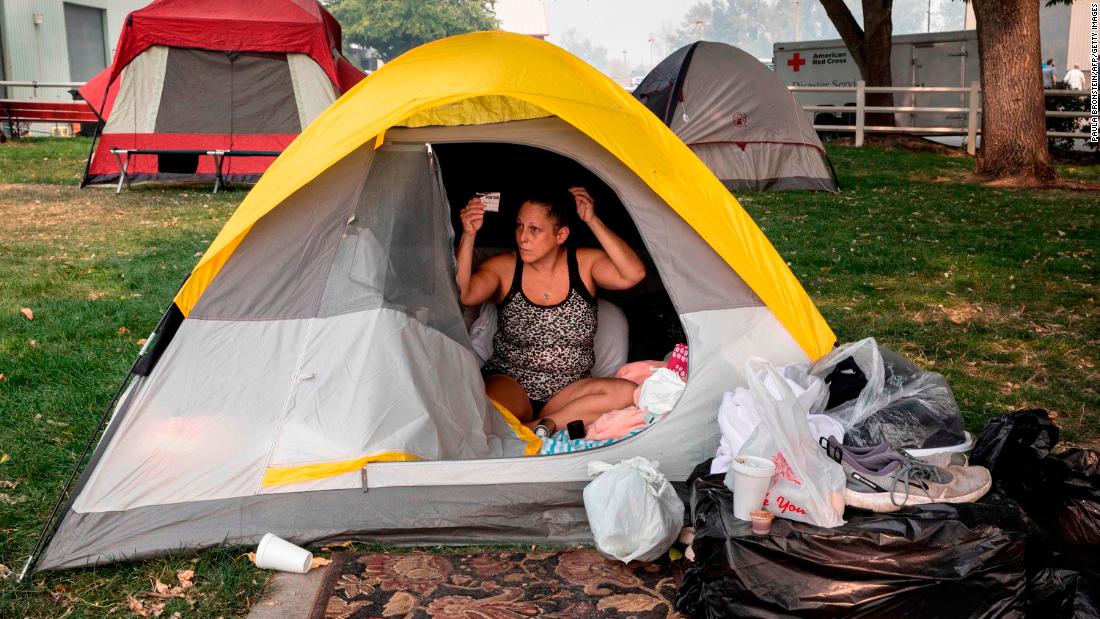 Photos: Wildfires burning in the WestStacey Kahny fixes her hair inside her tent at the evacuation center at the Jackson County Fairgrounds in Central Point, Oregon, on Wednesday, September 16. Kahny lived with her parents at a trailer park in Phoenix, Oregon, that was destroyed by fire.Hide Caption 5 of 89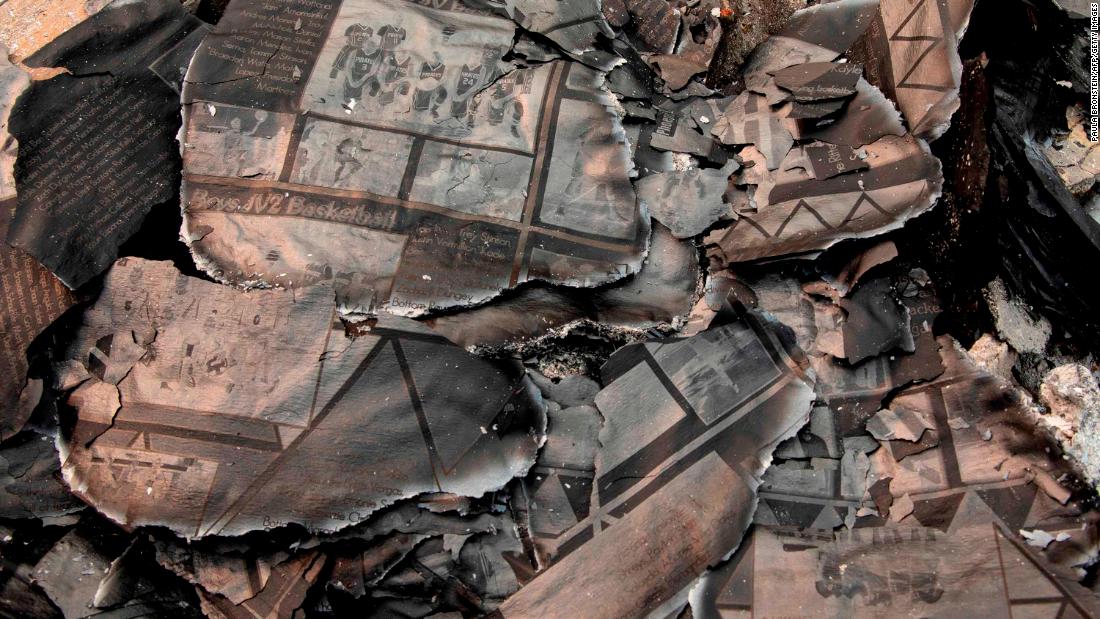 Photos: Wildfires burning in the WestA charred yearbook is seen amid debris, as Fred Skaff and his son Thomas clear debris from their home in Phoenix on September 16.Hide Caption 6 of 89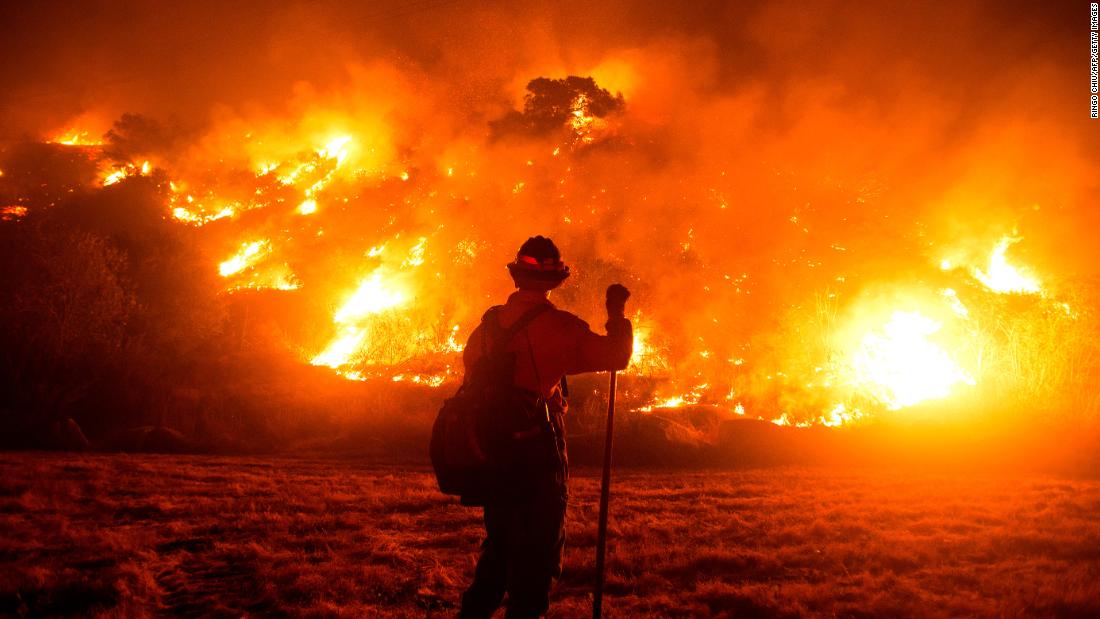 Photos: Wildfires burning in the WestA firefighter works at the scene of the Bobcat Fire burning on hillsides near Monrovia, California, on Tuesday, September 15.Hide Caption 7 of 89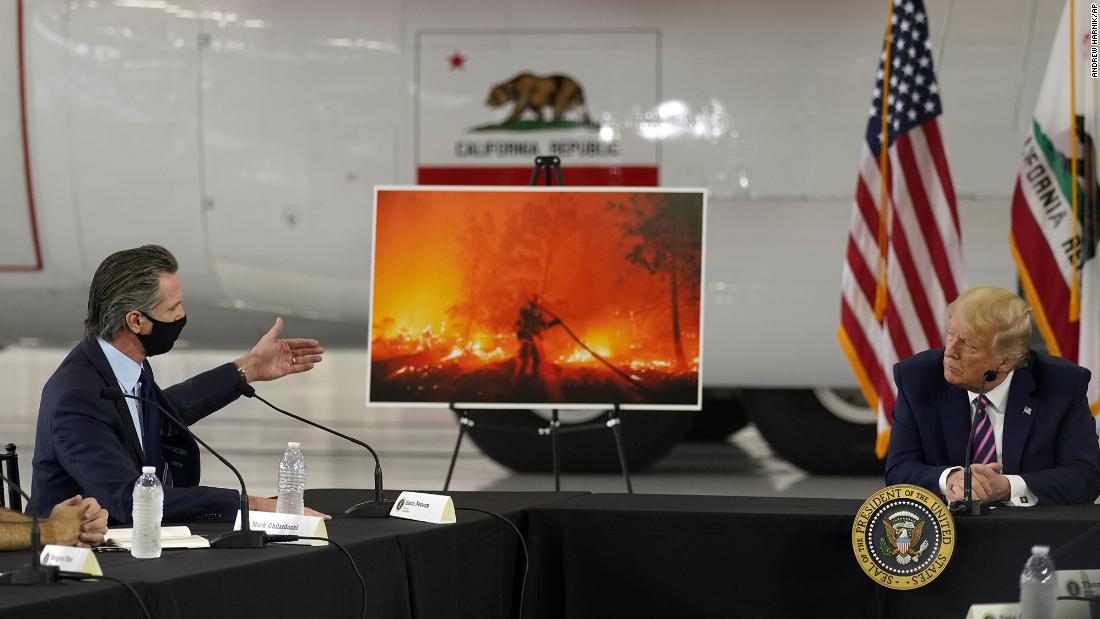 Photos: Wildfires burning in the WestPresident Donald Trump listens as California Gov. Gavin Newsom speaks about the wirefires during a briefing on Monday, September 14.Hide Caption 8 of 89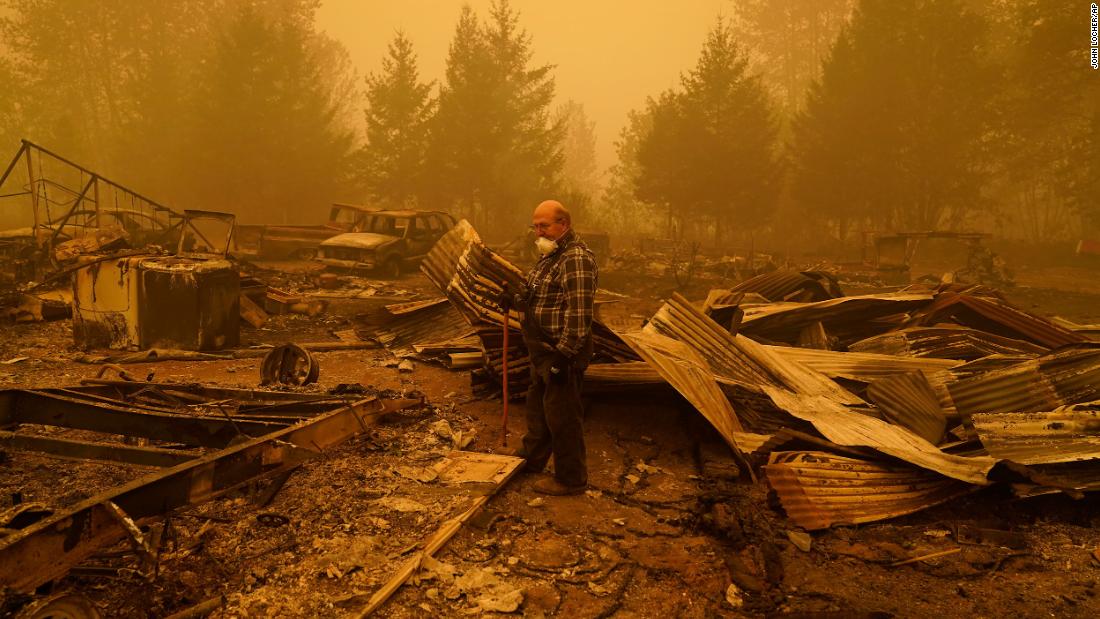 Photos: Wildfires burning in the WestGeorge Coble walks through his destroyed property in Mill City, Oregon, on Saturday, September 12.Hide Caption 9 of 89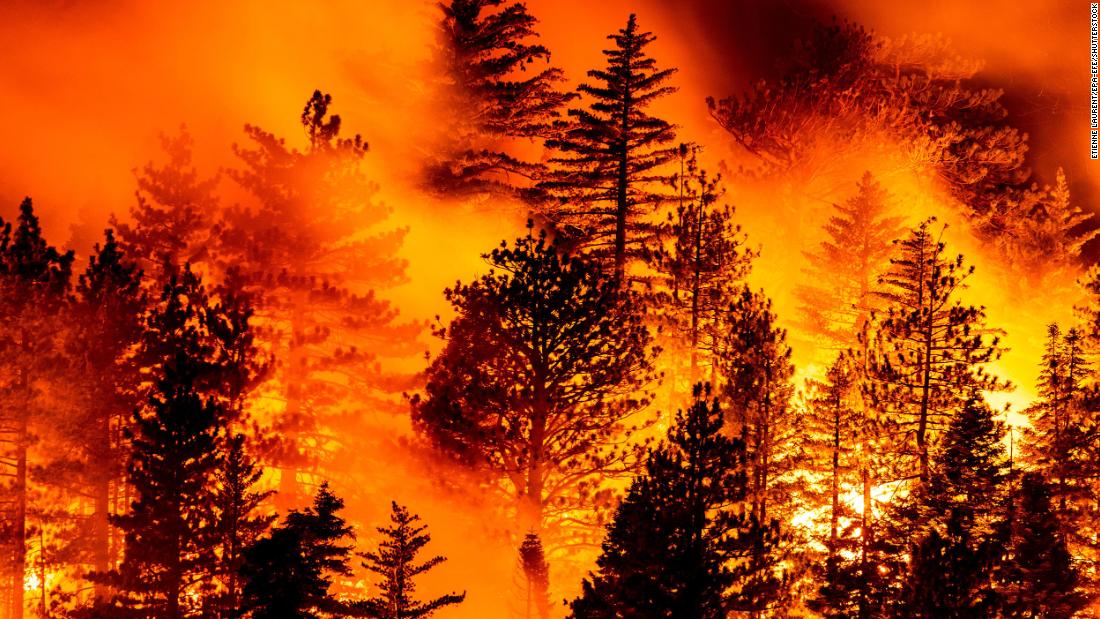 Photos: Wildfires burning in the WestThe Bobcat Fire burns in Angeles National Forest, north of Monrovia, California, on September 11.Hide Caption 10 of 89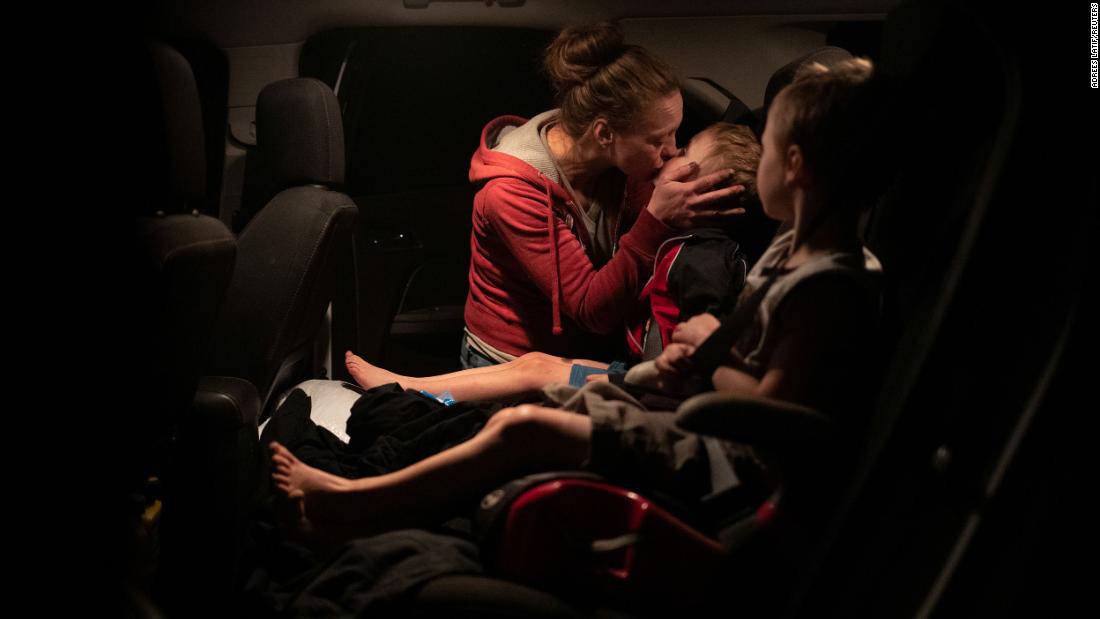 Photos: Wildfires burning in the WestCrystal Sparks kisses her 4-year-old twins, Chance and Ryder Sutton, as they escape the Obenchain Fire in Butte Falls, Oregon, on September 11.Hide Caption 11 of 89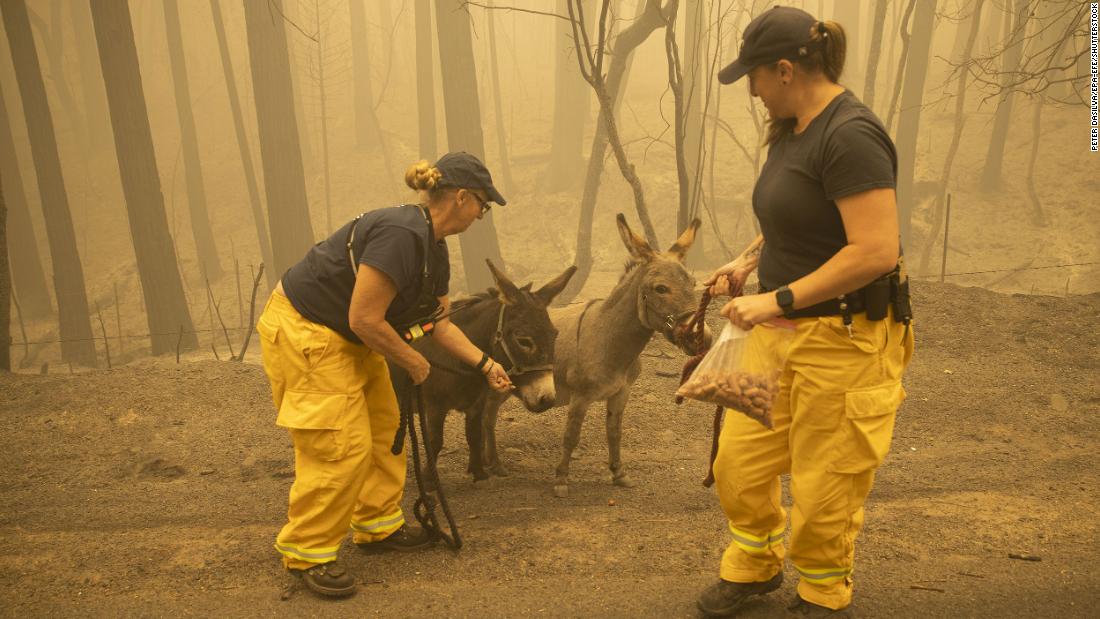 Photos: Wildfires burning in the WestNorth Valley Disaster Group member Kari Zeitler and Butte County Animal Control officer Linda Newman bridle up two donkeys wandering along a roadside in Berry Creek, California, on September 11. The donkeys were displaced by the Bear Fire.Hide Caption 12 of 89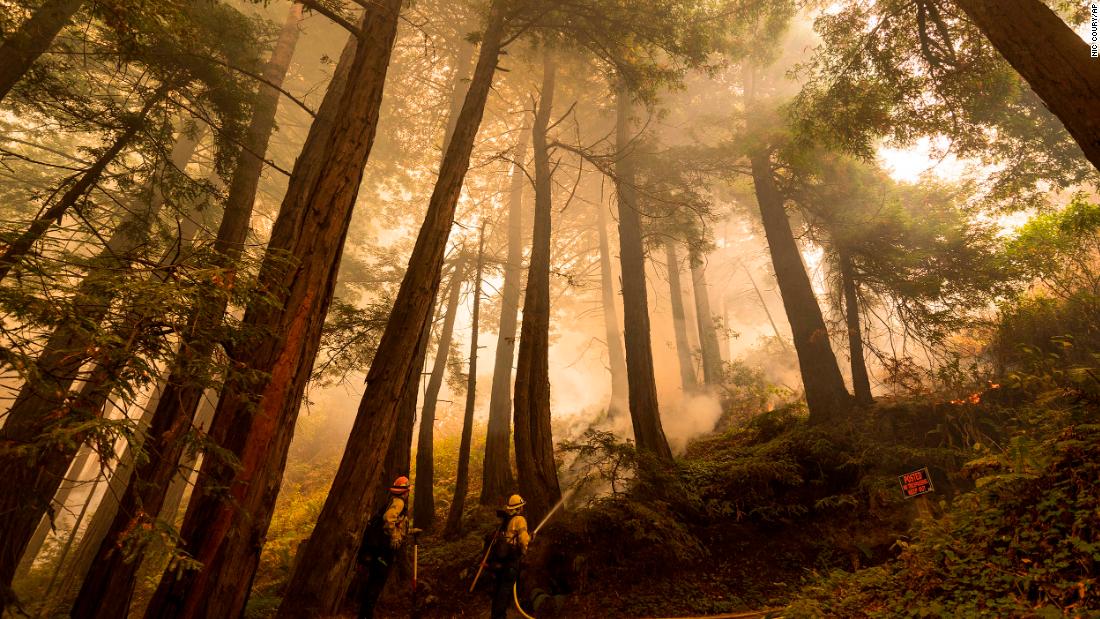 Photos: Wildfires burning in the WestA firefighter shoots an incendiary device during a back burn to help control the Dolan Fire in Big Sur, California, on September 11. Hide Caption 13 of 89
Photos: Wildfires burning in the WestDora Negrete is consoled by her son Hector Rocha after seeing their destroyed mobile home in Talent, Oregon, on September 10.Hide Caption 14 of 89
Photos: Wildfires burning in the WestThis aerial photo shows a destroyed mobile-home park in Phoenix, Oregon, on September 10.Hide Caption 15 of 89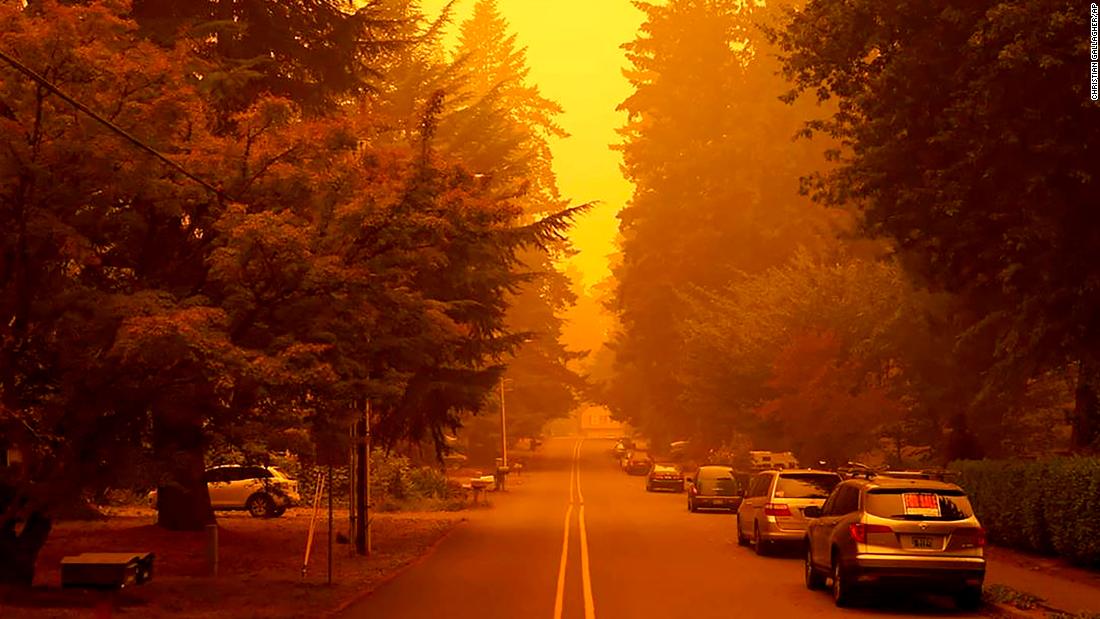 Photos: Wildfires burning in the WestA street is shrouded by smoke from wildfires in West Linn, Oregon, on September 10.Hide Caption 16 of 89
Photos: Wildfires burning in the WestA tanker jet drops fire retardant to slow the Bobcat Fire in the Angeles National Forest north of Monrovia, California, on September 10.Hide Caption 17 of 89
Photos: Wildfires burning in the WestLooking up San Francisco's Columbus Avenue, the Transamerica Pyramid and Salesforce Tower are covered with smoke from nearby wildfires on September 9. This photo was taken in the late morning.Hide Caption 18 of 89
Photos: Wildfires burning in the WestVisitors of San Francisco's Dolores Park are seen under an orange sky darkened by smoke on September 9.Hide Caption 19 of 89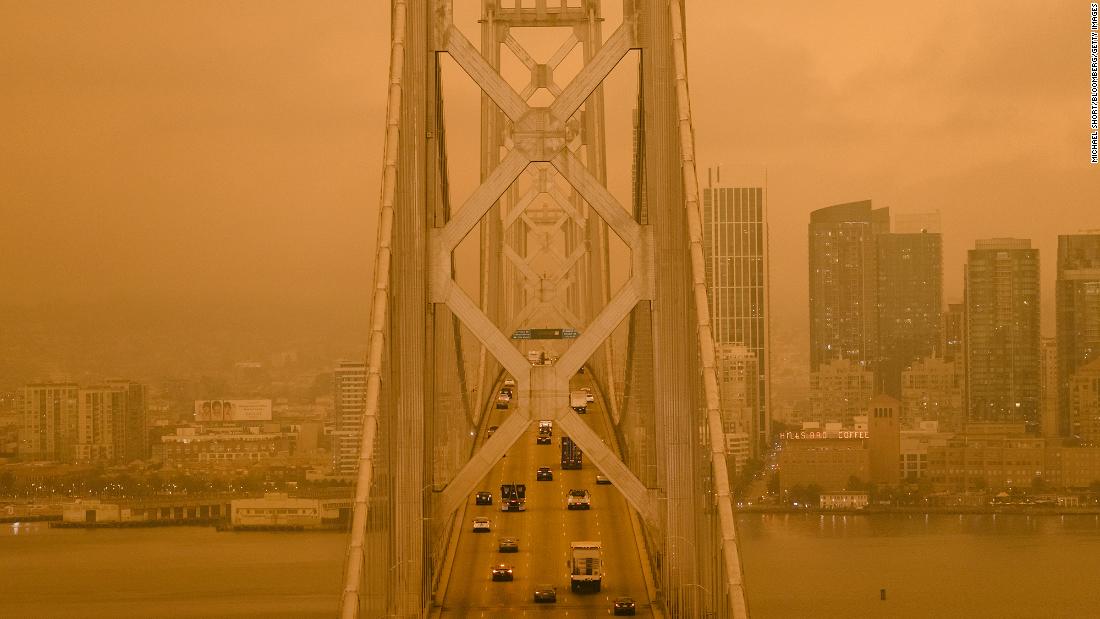 Photos: Wildfires burning in the WestWildfire smoke hangs over the San Francisco-Oakland Bay Bridge on September 9. Hide Caption 20 of 89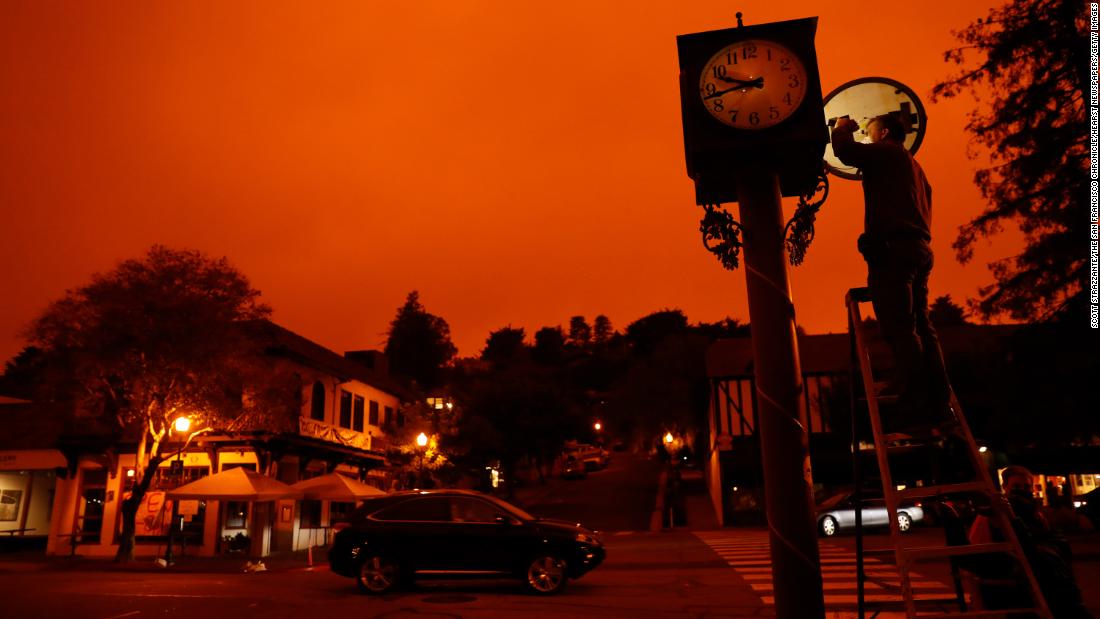 Photos: Wildfires burning in the WestBejhan Razi, a senior building inspector in Mill Valley, California, checks out repairs on a lamp-post clock as the sky is illuminated by nearby wildfires.Hide Caption 21 of 89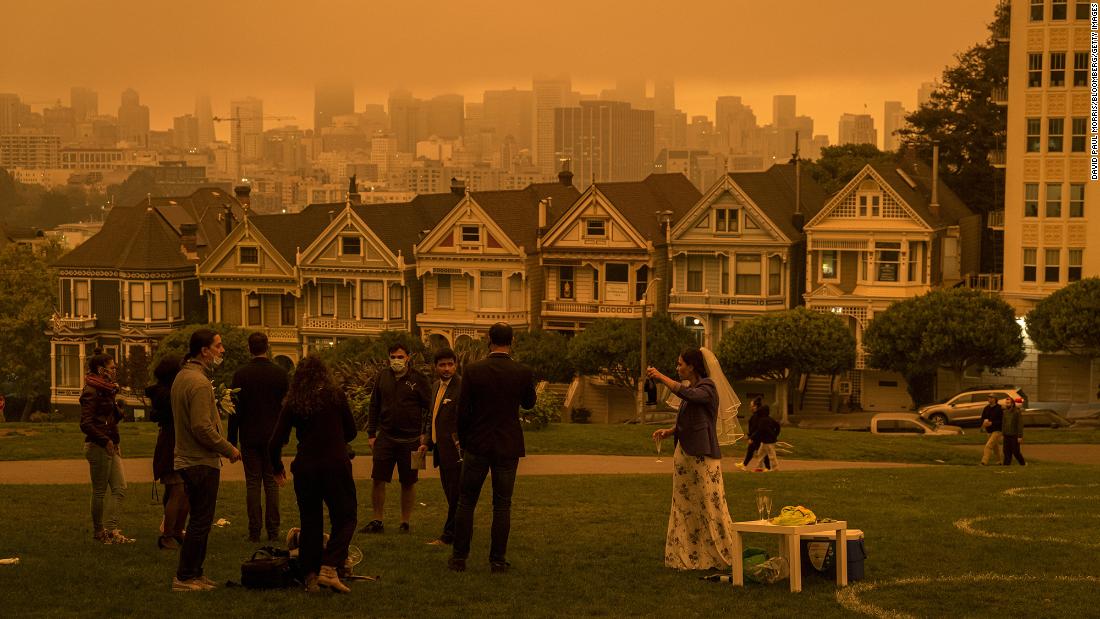 Photos: Wildfires burning in the WestPeople stand in Alamo Square Park as smoke hangs over San Francisco on September 9. Hide Caption 22 of 89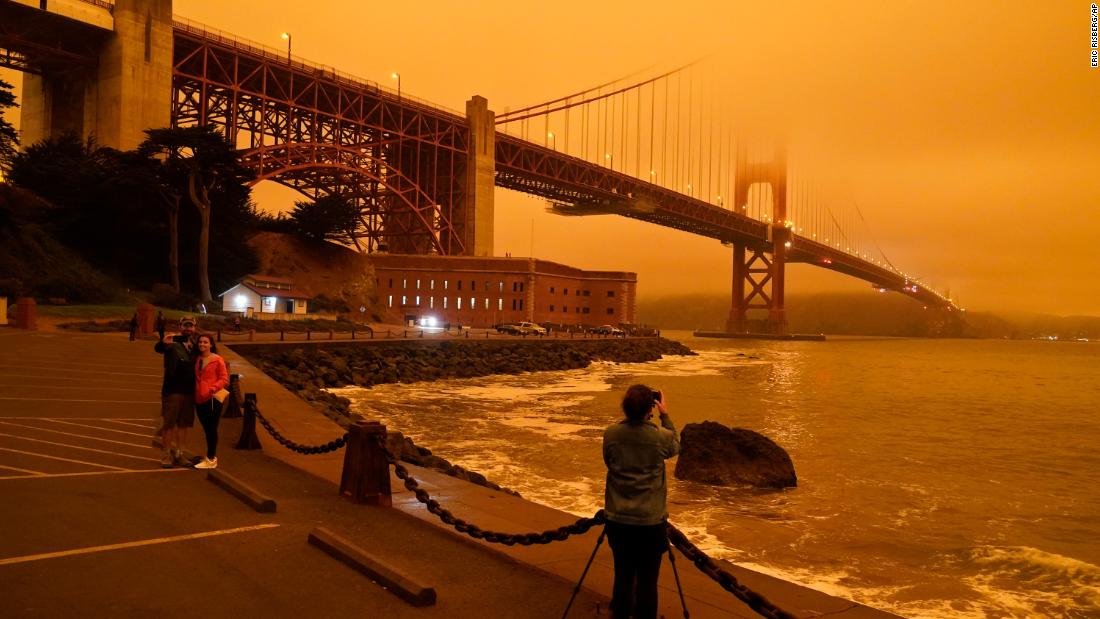 Photos: Wildfires burning in the WestPeople stop to take pictures of the Golden Gate Bridge as it is affected from smoke by nearby wildfires on September 9.Hide Caption 23 of 89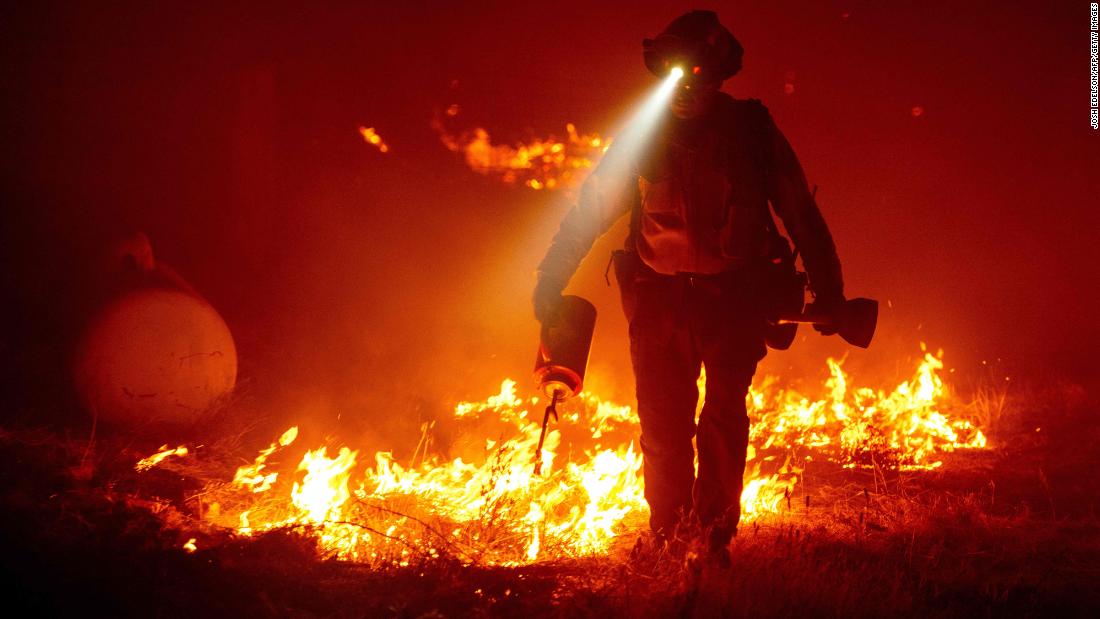 Photos: Wildfires burning in the WestFirefighters cut defensive lines and light backfires to protect structures in Butte County, California, on September 9.Hide Caption 24 of 89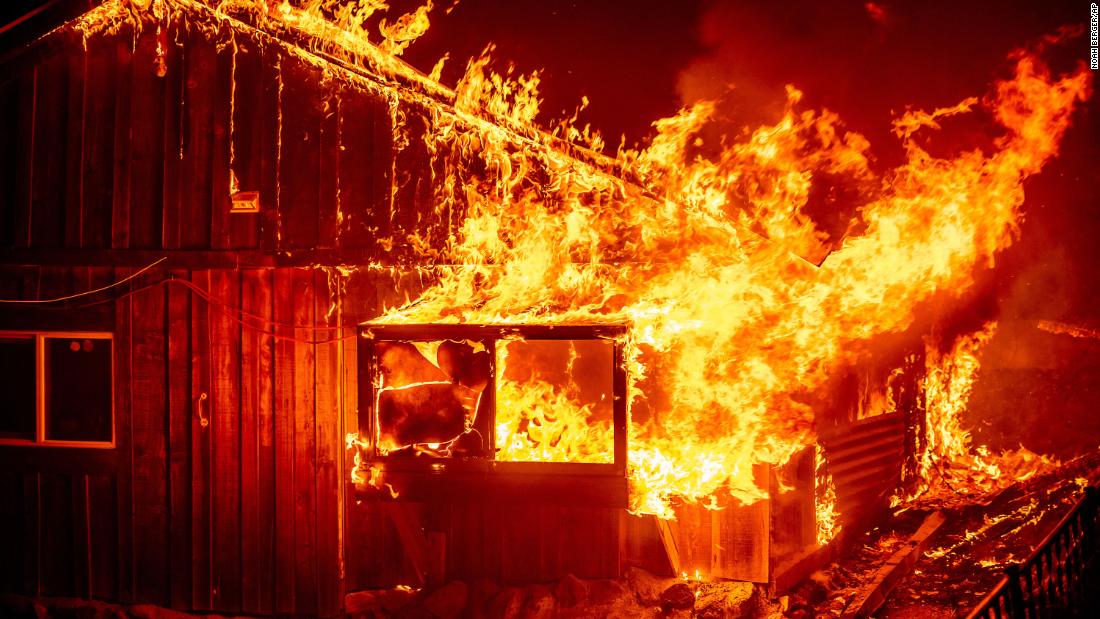 Photos: Wildfires burning in the WestFlames shoot from a home in Butte County.Hide Caption 25 of 89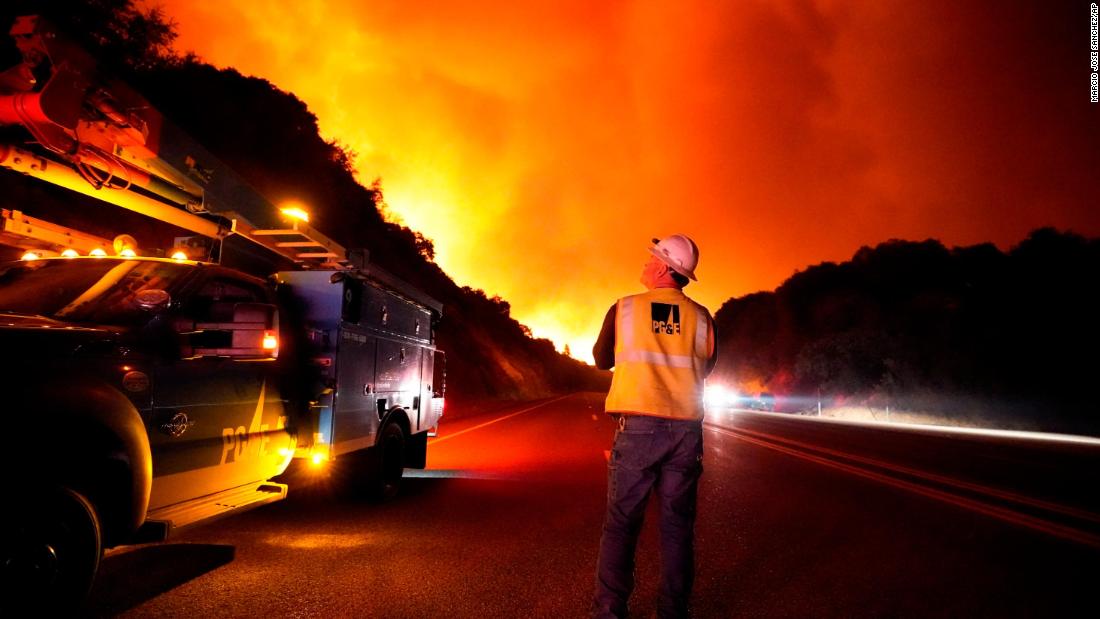 Photos: Wildfires burning in the WestA Pacific Gas and Electric worker looks up at the advancing Creek Fire near Alder Springs, California, on September 8.Hide Caption 26 of 89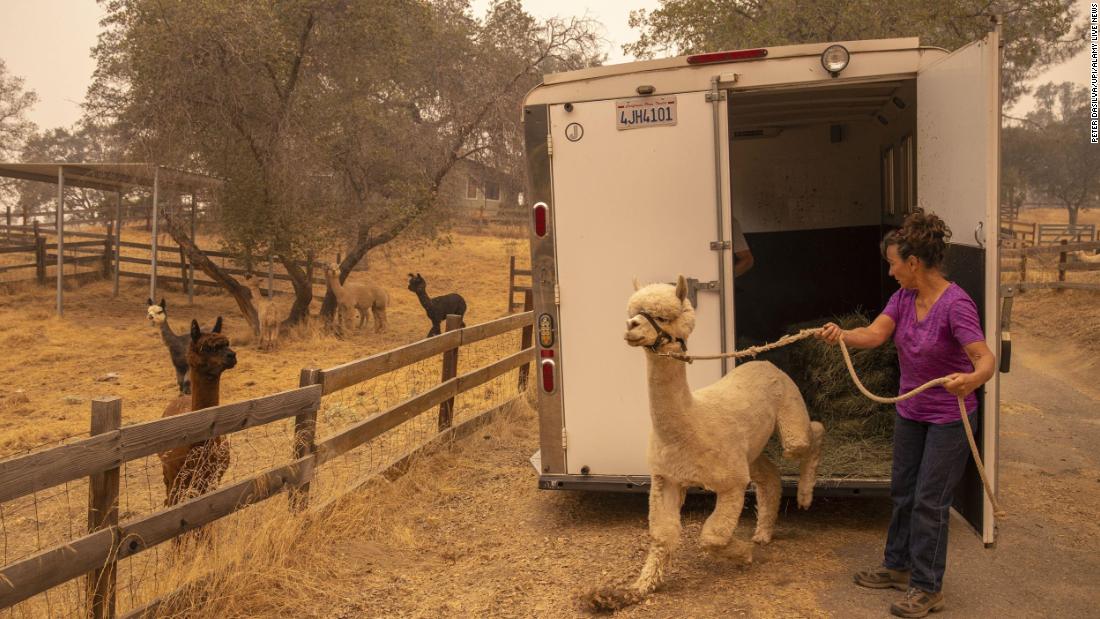 Photos: Wildfires burning in the WestLisa Theis unloads the last of her 44 alpacas after she evacuated her ranch in North Fork, California.Hide Caption 27 of 89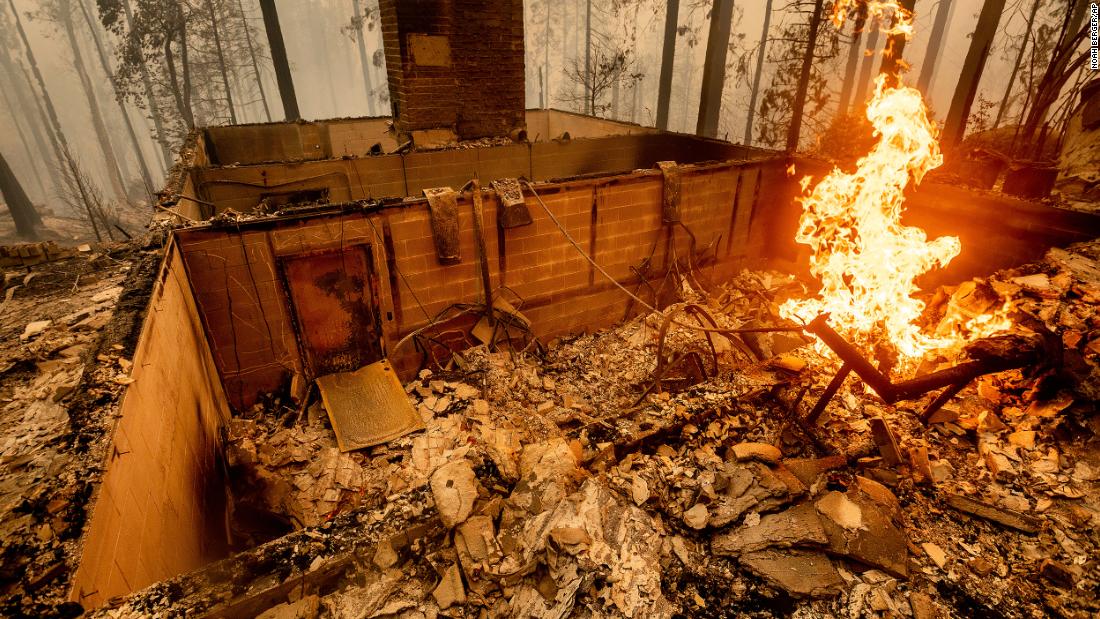 Photos: Wildfires burning in the WestFlames burn at a home leveled by the Creek Fire in Fresno County, California.Hide Caption 28 of 89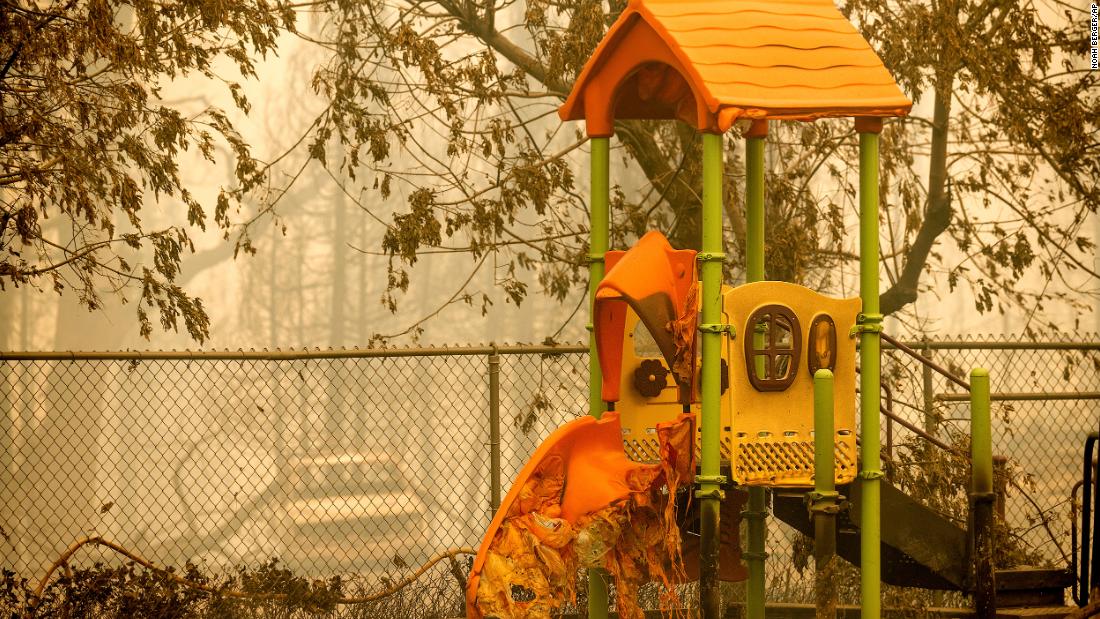 Photos: Wildfires burning in the WestA slide is melted at a school playground in Fresno County.Hide Caption 29 of 89
Photos: Wildfires burning in the WestRubble is seen on September 7 after a wildfire left the small town of Malden, Washington, in ruins. The fire destroyed about 80% of the homes and buildings in Malden, which is about 35 miles south of Spokane.Hide Caption 30 of 89
Photos: Wildfires burning in the WestFirefighter Nick Grinstead battles the Creek Fire in Shaver Lake, California, on September 7.Hide Caption 31 of 89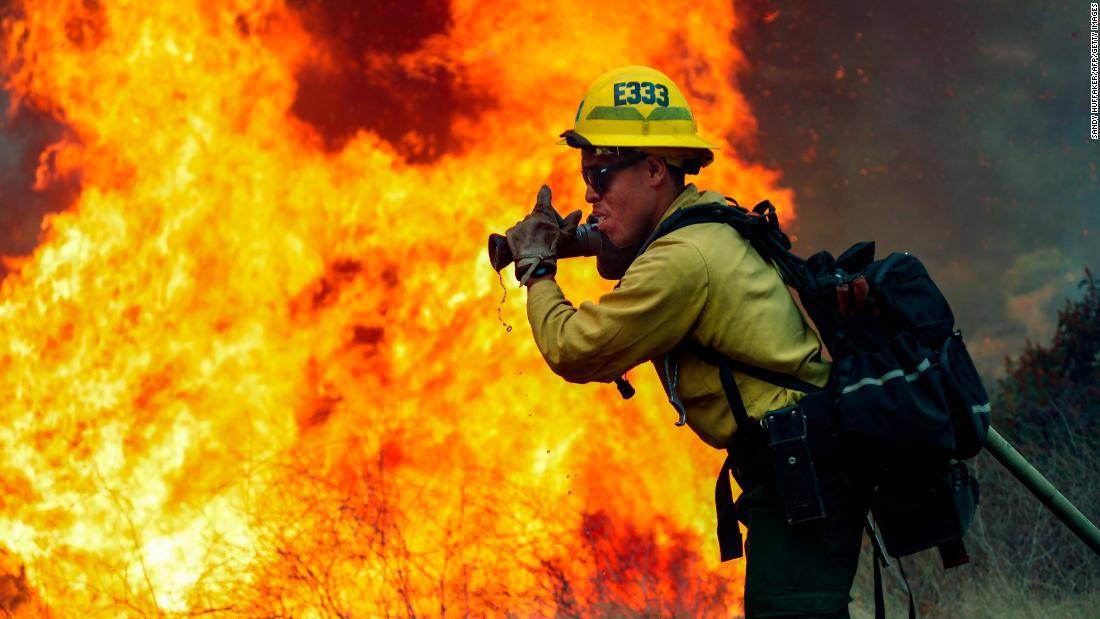 Photos: Wildfires burning in the WestA firefighter in Jamul, California, battles the Valley Fire on September 6.Hide Caption 32 of 89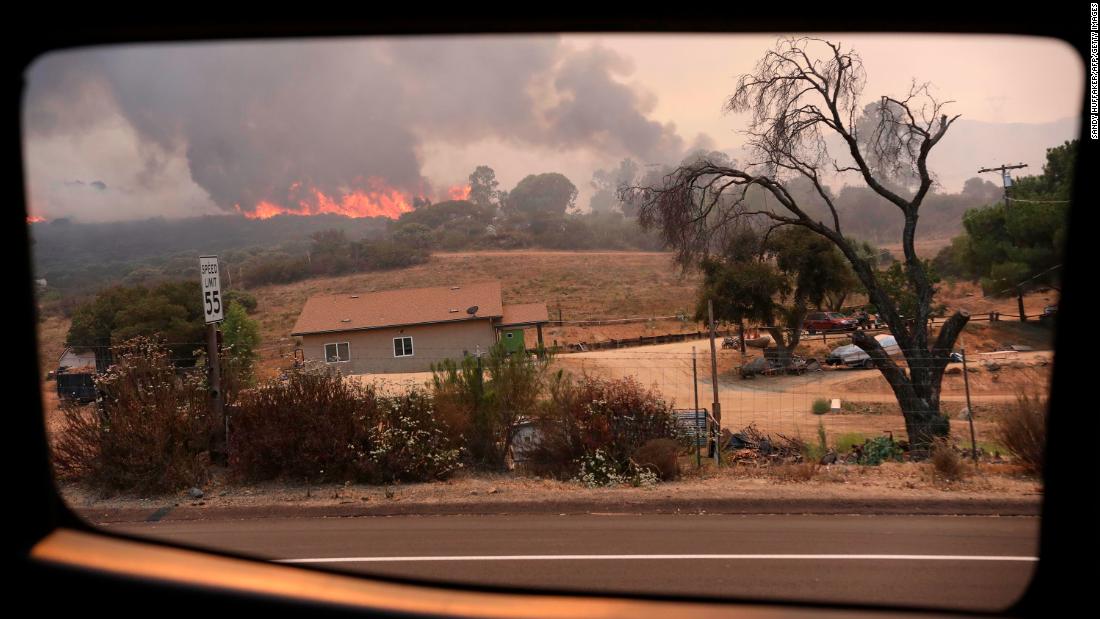 Photos: Wildfires burning in the WestA fire encroaches Japatul Road in Jamul on September 6.Hide Caption 33 of 89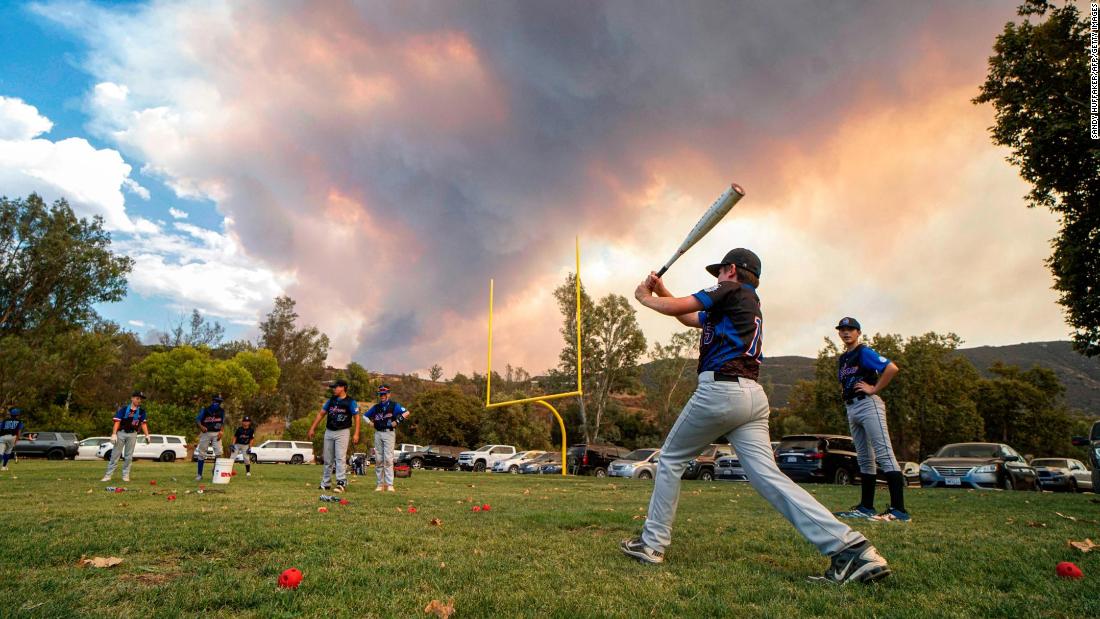 Photos: Wildfires burning in the WestLittle League baseball players warm up for a game near Dehesa, California, as the Valley Fire burns on September 6.Hide Caption 34 of 89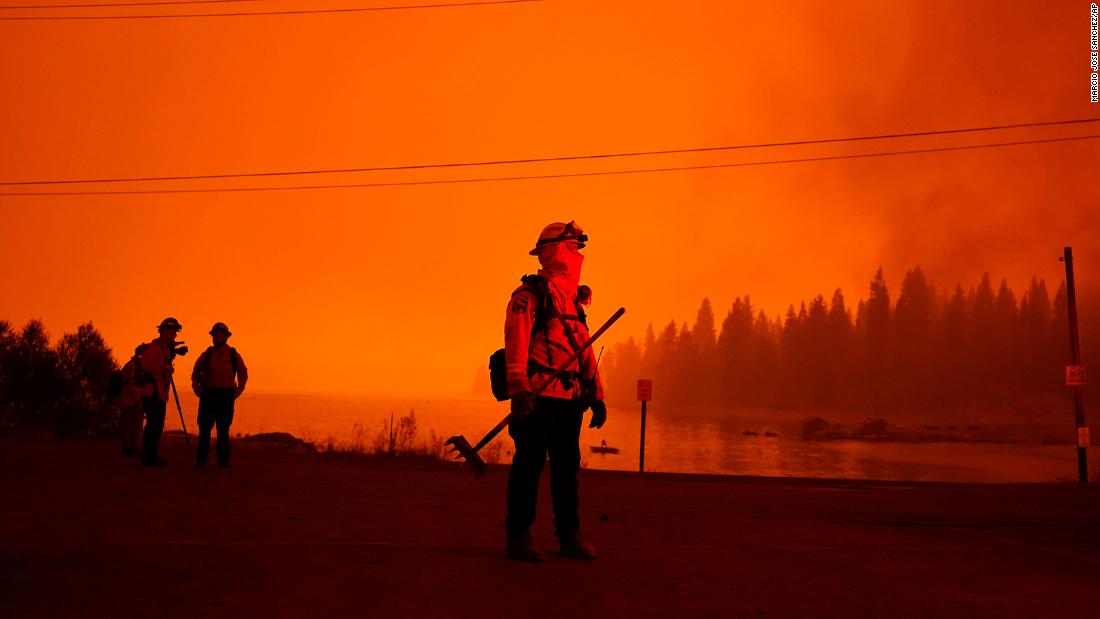 Photos: Wildfires burning in the WestA firefighter watches the advancing Creek Fire in Shaver Lake.Hide Caption 35 of 89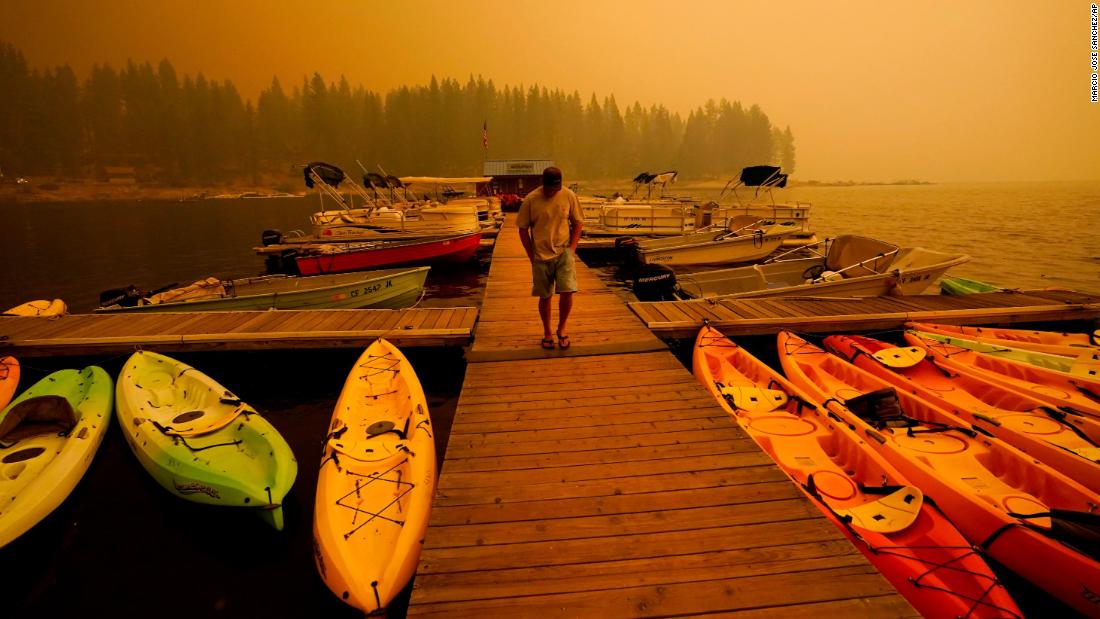 Photos: Wildfires burning in the WestA business owner in Shaver Lake walks next to kayaks he rents as smoke from the Creek Fire fills the sky on September 6.Hide Caption 36 of 89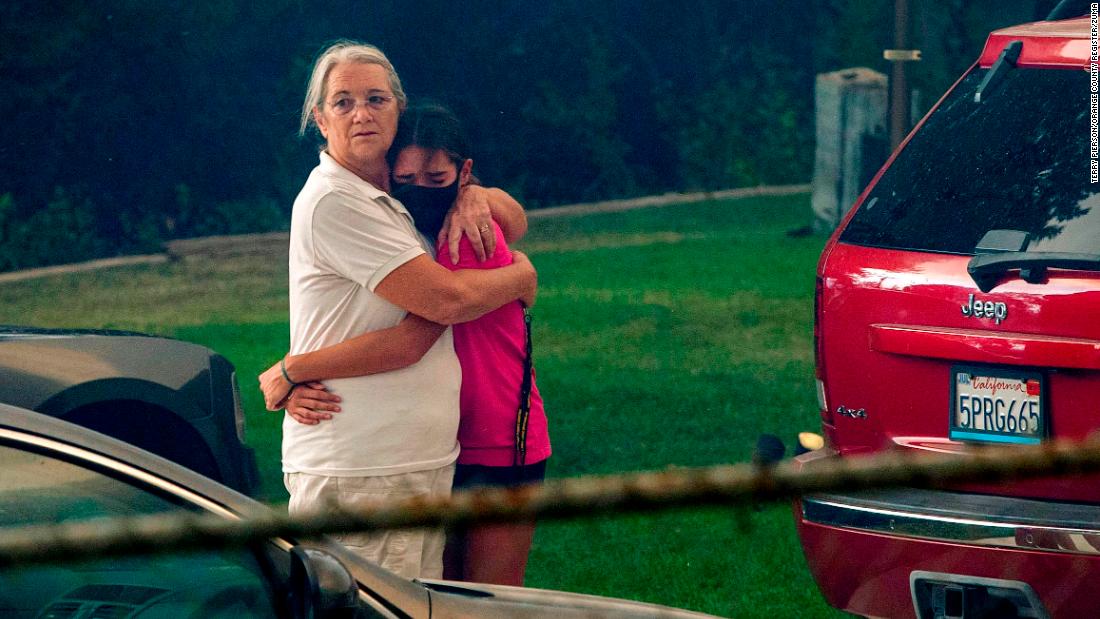 Photos: Wildfires burning in the WestFamily members comfort each other as the El Dorado Fire moves closer to their home in Yucaipa, California, on September 6.Hide Caption 37 of 89
Photos: Wildfires burning in the WestA firefighter sets a controlled burn with a drip torch while fighting the Creek Fire in Shaver Lake.Hide Caption 38 of 89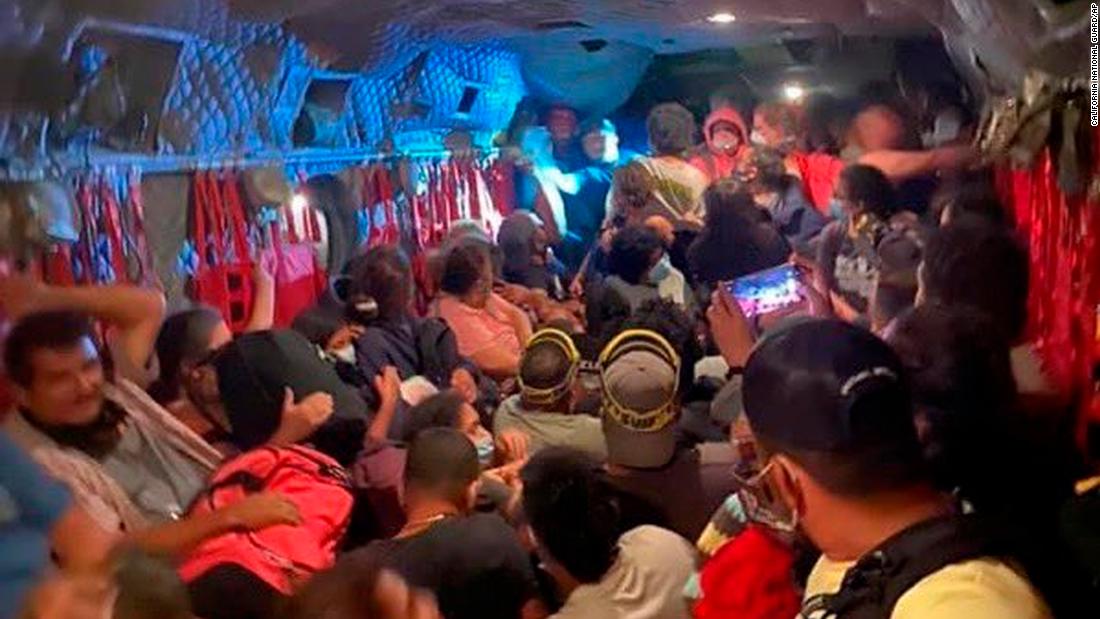 Photos: Wildfires burning in the WestDozens of evacuees are airlifted to safety on a California National Guard helicopter on September 5. The Creek Fire had left them stranded in a popular camping area in the Sierra National Forest.Hide Caption 39 of 89
Photos: Wildfires burning in the WestFirefighters walk in a line in Yucaipa on September 5.Hide Caption 40 of 89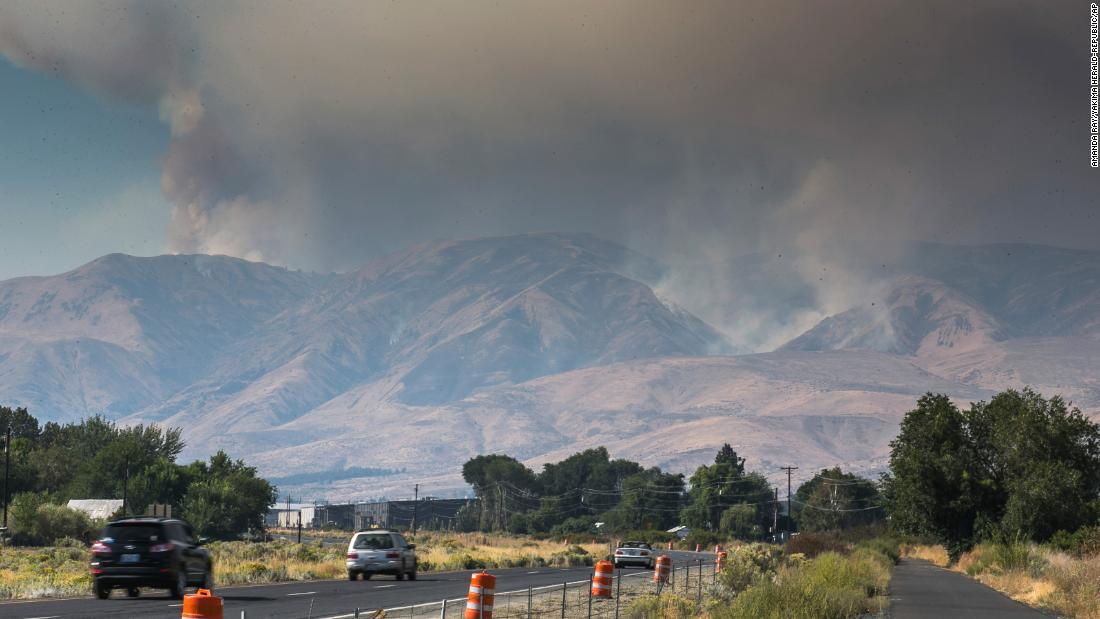 Photos: Wildfires burning in the WestHaze and smoke blanket the sky near Naches, Washington, as the Evans Canyon Fire burns on September 3.Hide Caption 41 of 89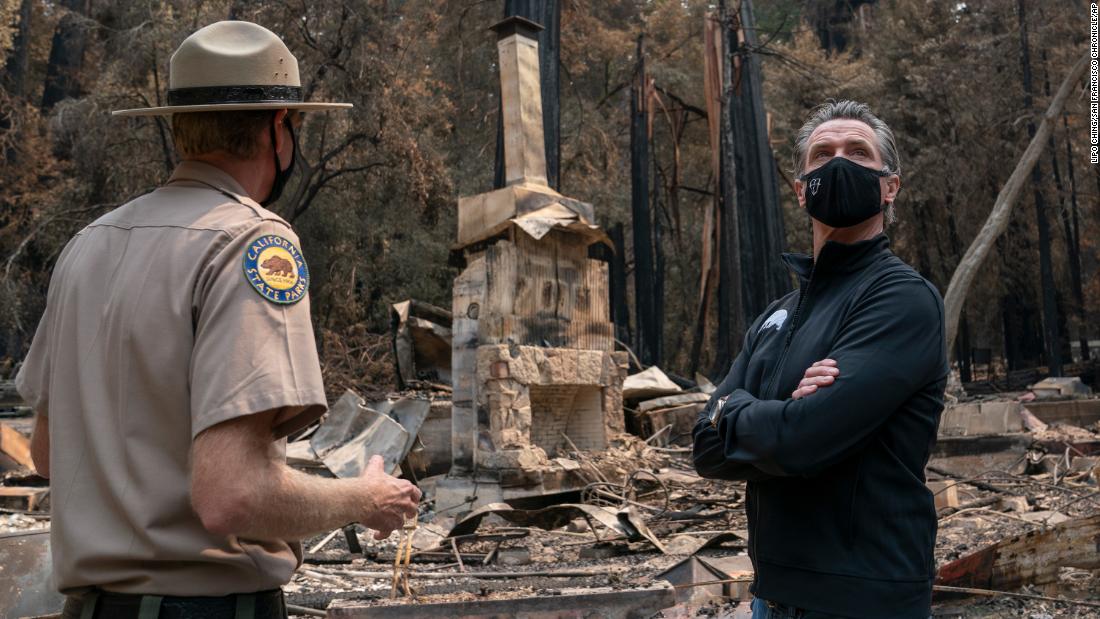 Photos: Wildfires burning in the WestCalifornia Gov. Gavin Newsom, right, listens as Santa Cruz State Park Superintendent Chris Spohrer talks about the fire damage to the Big Basin Redwoods State Park.Hide Caption 42 of 89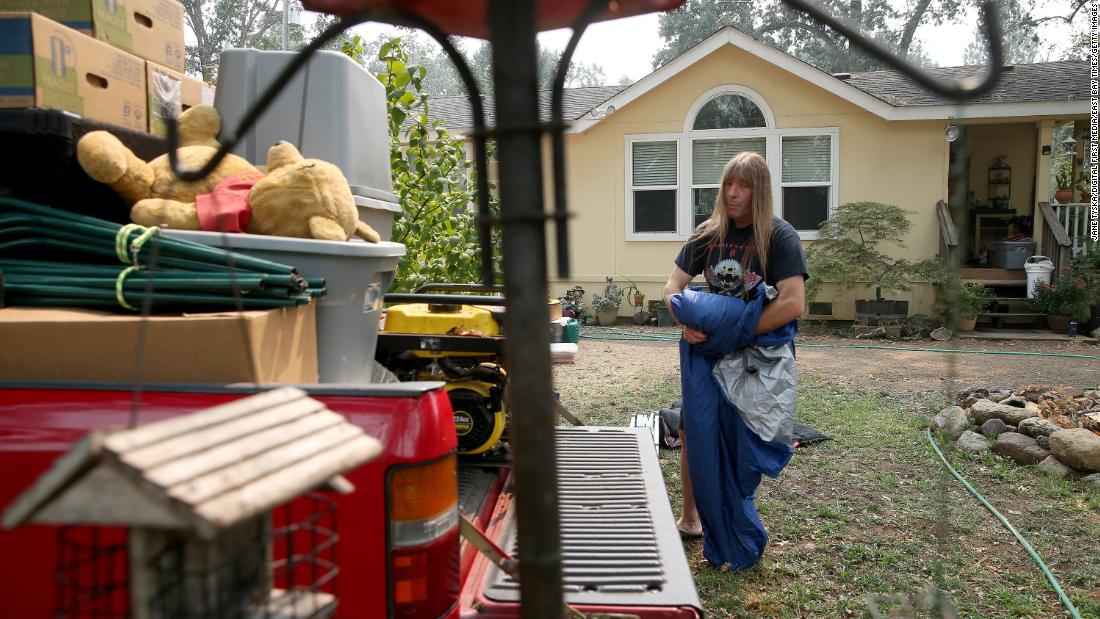 Photos: Wildfires burning in the WestRandy Hunt packs up his belongings, including his daughter Natasha's first Pooh bear, left, in case he and his wife Sheli had to evacuate the home they rent in Middletown, California, on August 26.Hide Caption 43 of 89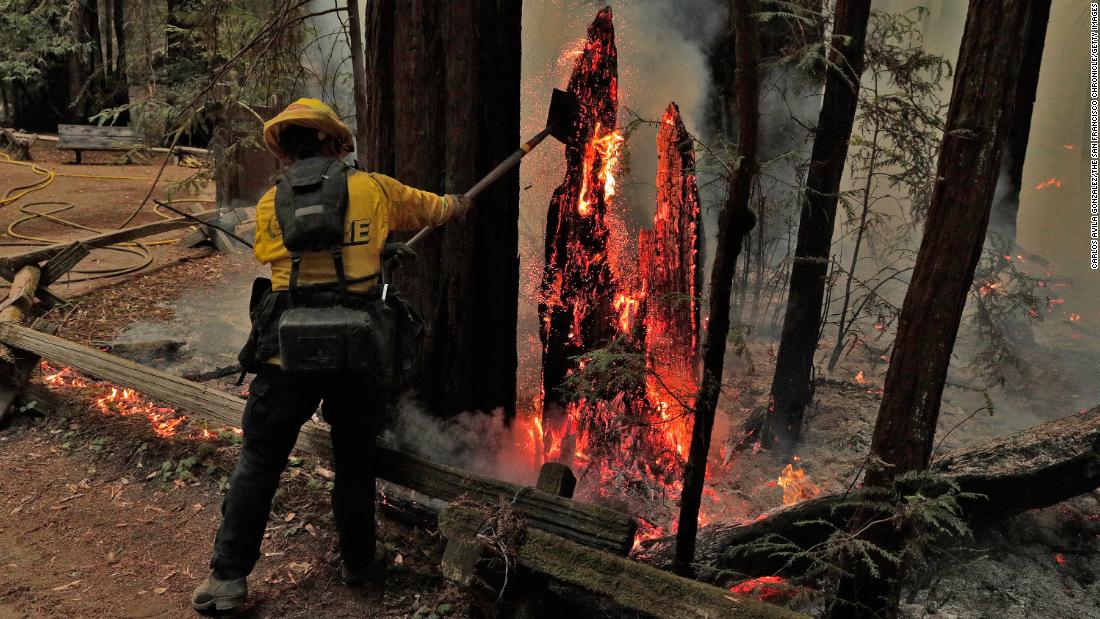 Photos: Wildfires burning in the WestFirefighter Juan Chavarin pulls down a burning tree trunk in Guerneville, California, on August 25.Hide Caption 44 of 89
Photos: Wildfires burning in the WestA sign reading "Vaca Strong" adorns a charred hillside in Vacaville, California, on August 24.Hide Caption 45 of 89
Photos: Wildfires burning in the WestAustin Giannuzzi cries while embracing relatives at the burned remains of their Vacaville home on August 23.Hide Caption 46 of 89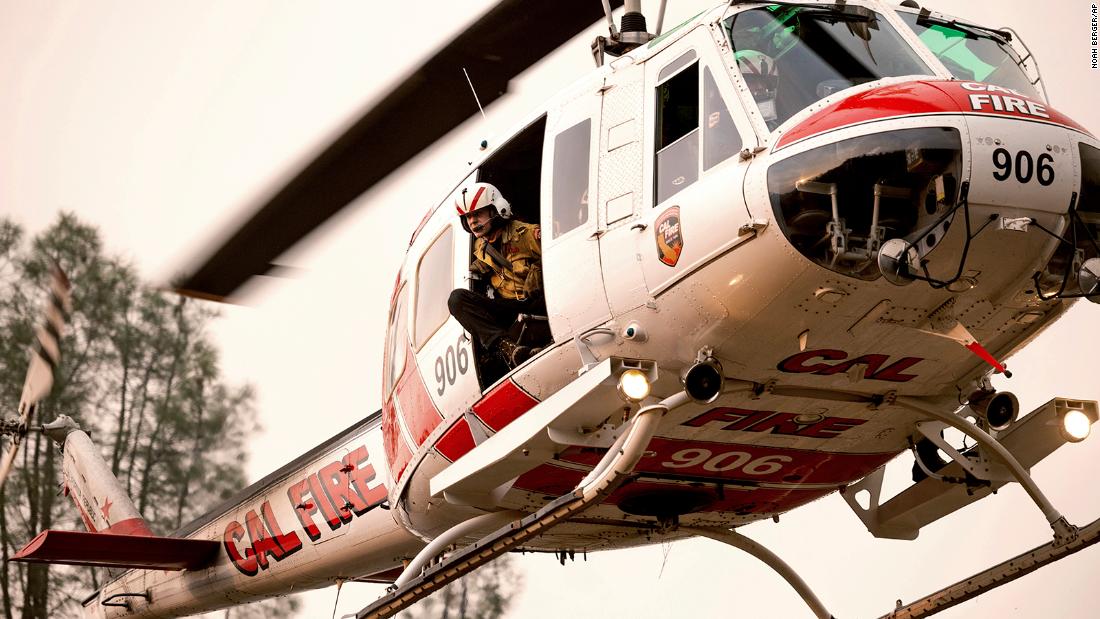 Photos: Wildfires burning in the WestA firefighter looks out from a helicopter while battling the LNU Lightning Complex fires in Lake County, California.Hide Caption 47 of 89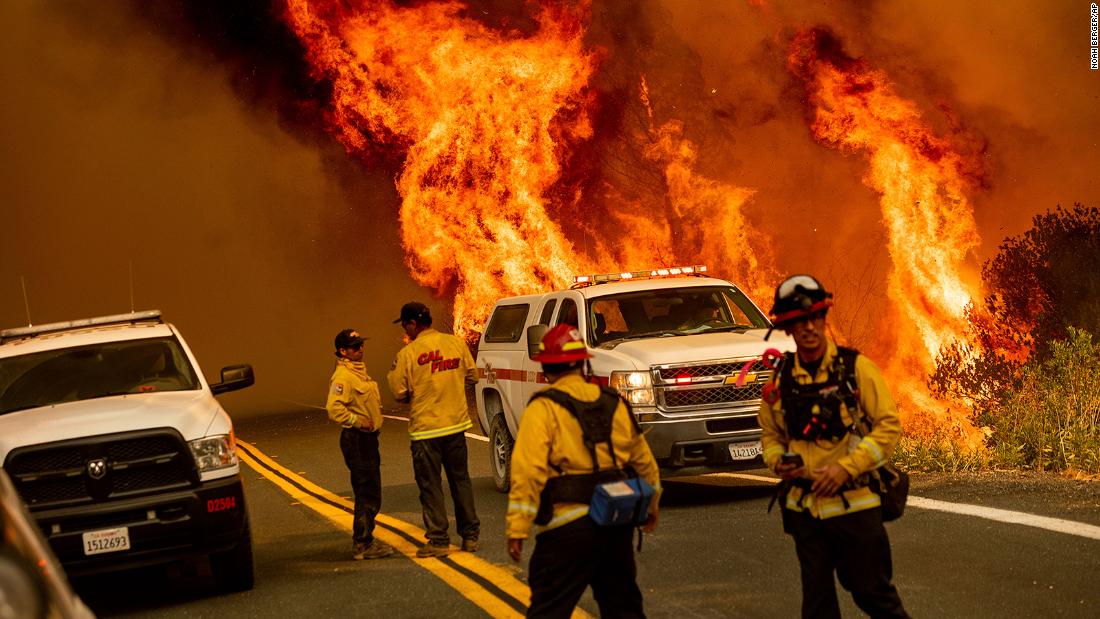 Photos: Wildfires burning in the WestFlames from the LNU Lightning Complex fires leap above Butts Canyon Road in Lake County on August 23.Hide Caption 48 of 89
Photos: Wildfires burning in the WestKarol Markowski of the South Pasadena Fire Department hoses down hot spots while battling the CZU Lightning Complex fires in Boulder Creek, California, on August 22.Hide Caption 49 of 89
Photos: Wildfires burning in the WestA burned-out vehicle is left in front of a destroyed residence as smoke fills the sky in Boulder Creek on August 22.Hide Caption 50 of 89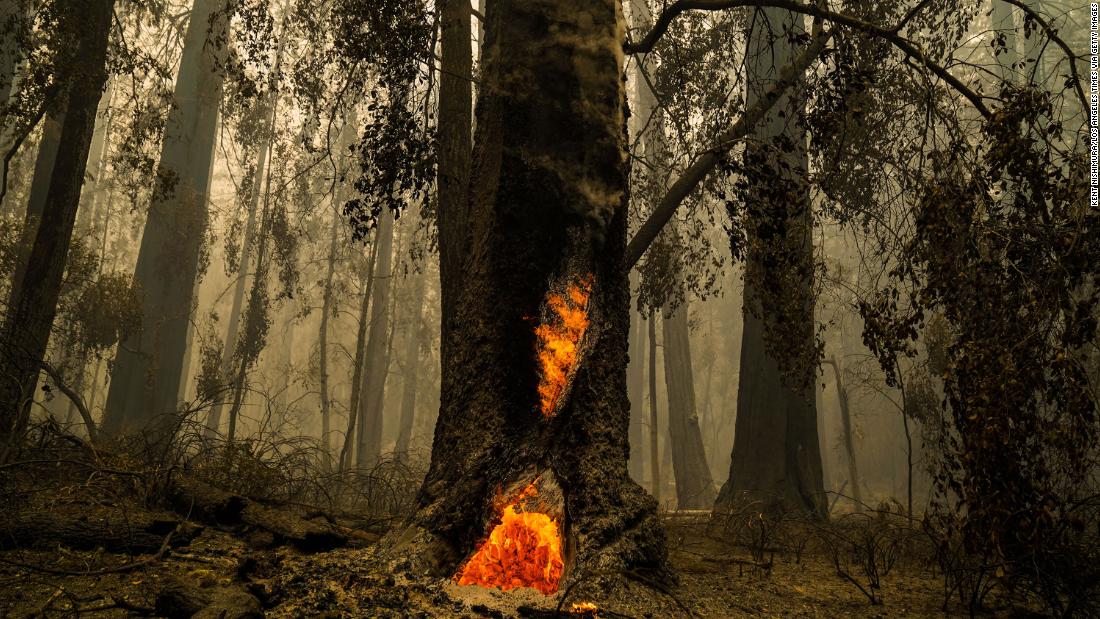 Photos: Wildfires burning in the WestSmoke hangs low in the air at the Big Basin Redwoods State Park as some redwoods burn in Boulder Creek on August 22.Hide Caption 51 of 89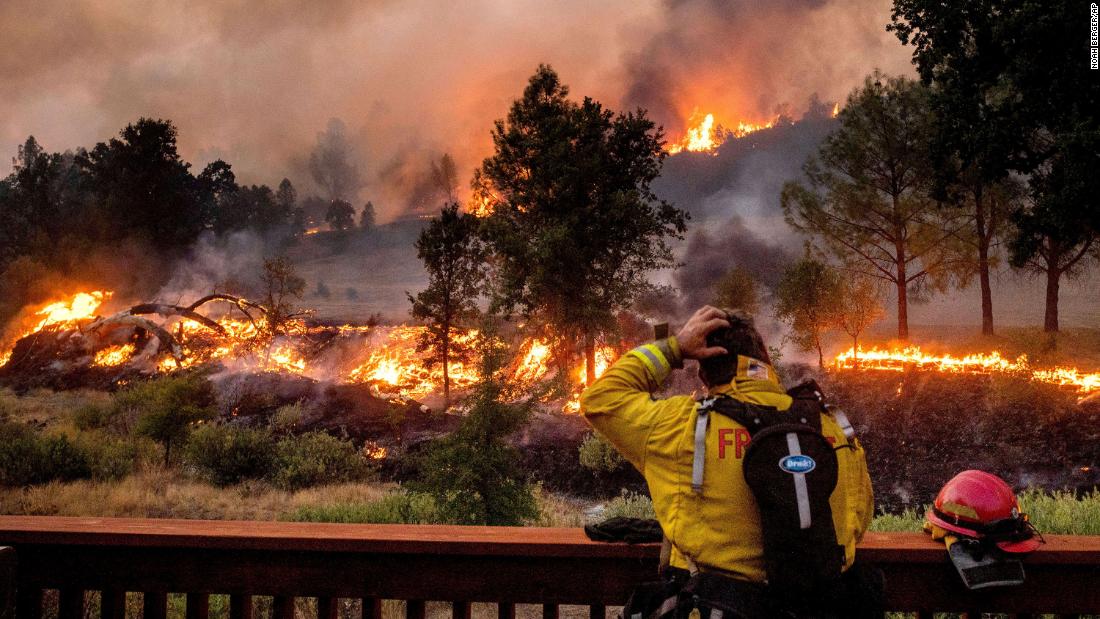 Photos: Wildfires burning in the WestA firefighter watches the LNU Lightning Complex fires spread through the Berryessa Estates neighborhood in Napa County on August 21.Hide Caption 52 of 89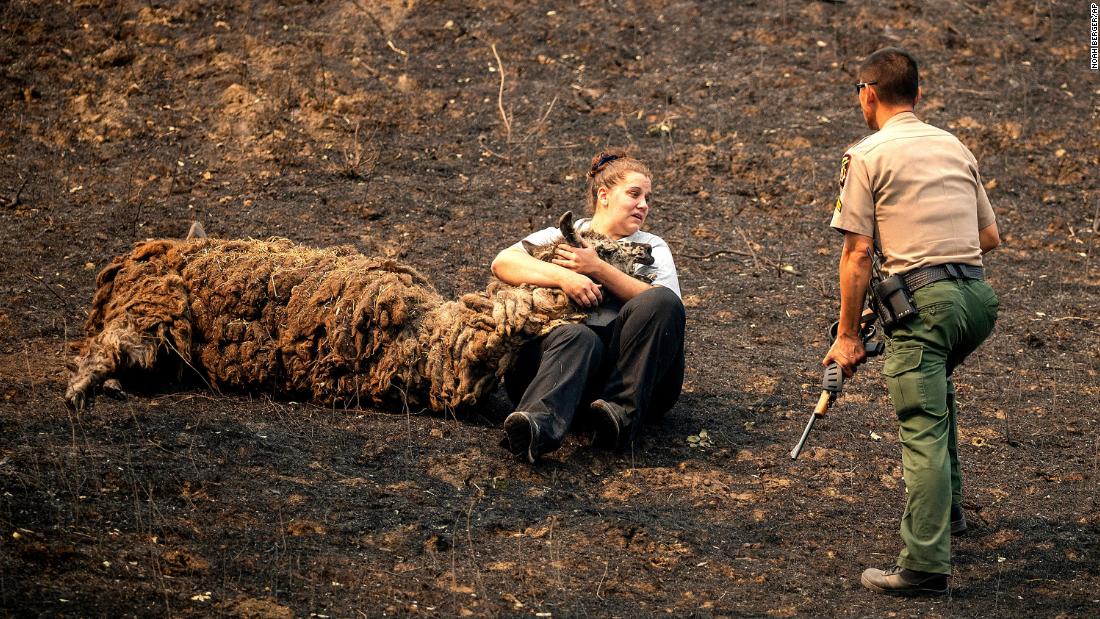 Photos: Wildfires burning in the WestVeterinary technician Brianna Jeter comforts a llama injured by a fire in Vacaville on August 21. At right, animal control officer Dae Kim prepares to euthanize the llama.Hide Caption 53 of 89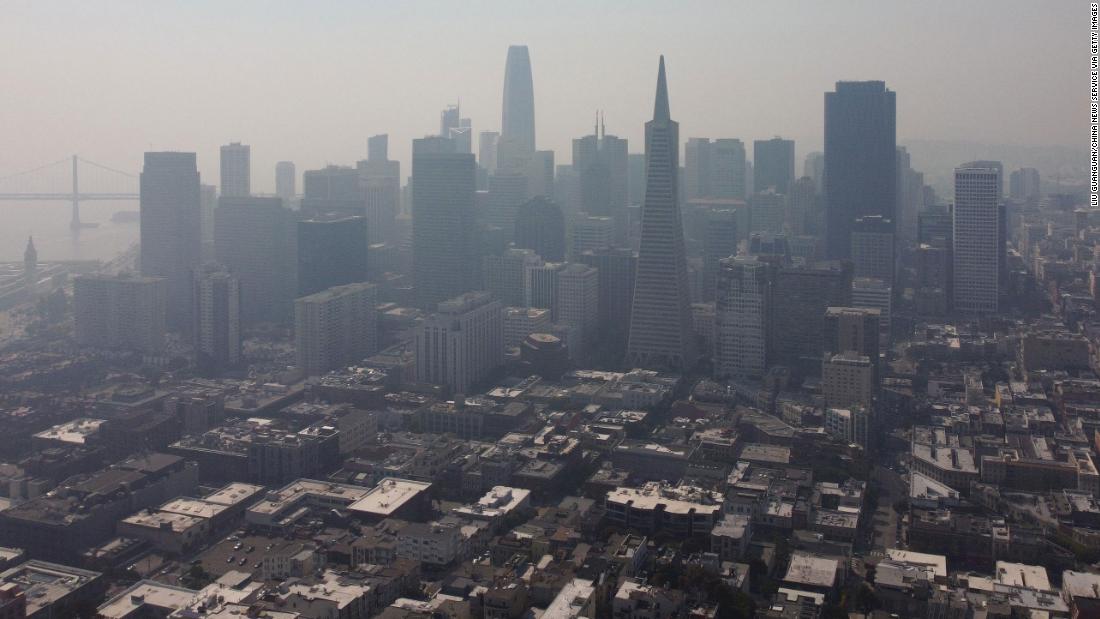 Photos: Wildfires burning in the WestSmoke from nearby wildfires hangs over San Francisco on August 21.Hide Caption 54 of 89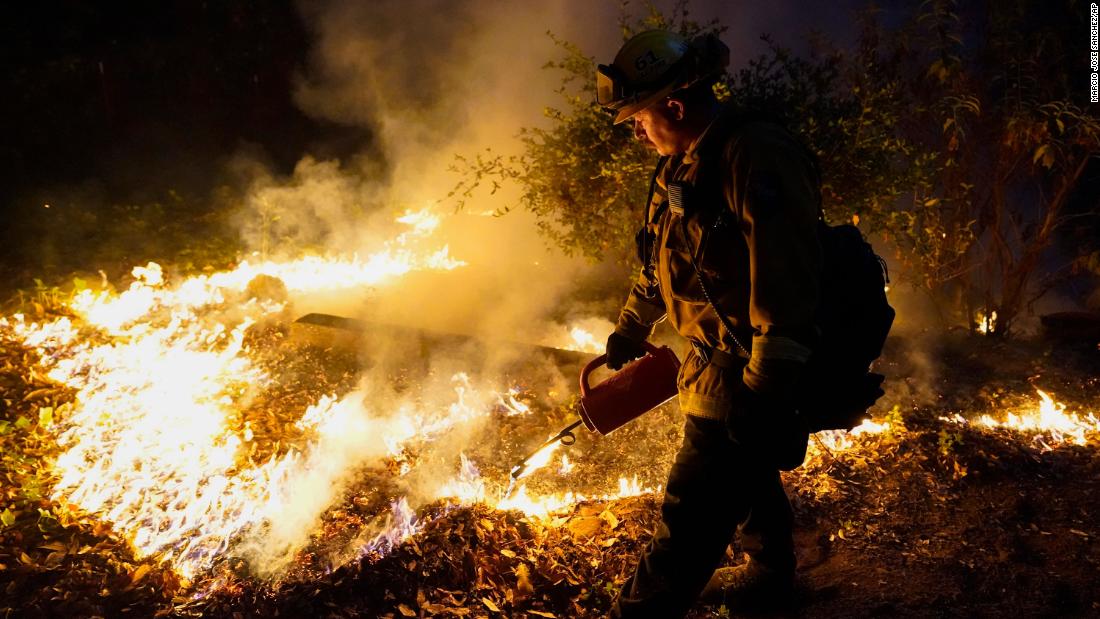 Photos: Wildfires burning in the WestA firefighter monitors the advance of a fire in Boulder Creek on August 21.Hide Caption 55 of 89
Photos: Wildfires burning in the WestMembers of the US Forest Service discuss their next moves to battle the Grizzly Creek Fire near Dotsero, Colorado, on August 21.Hide Caption 56 of 89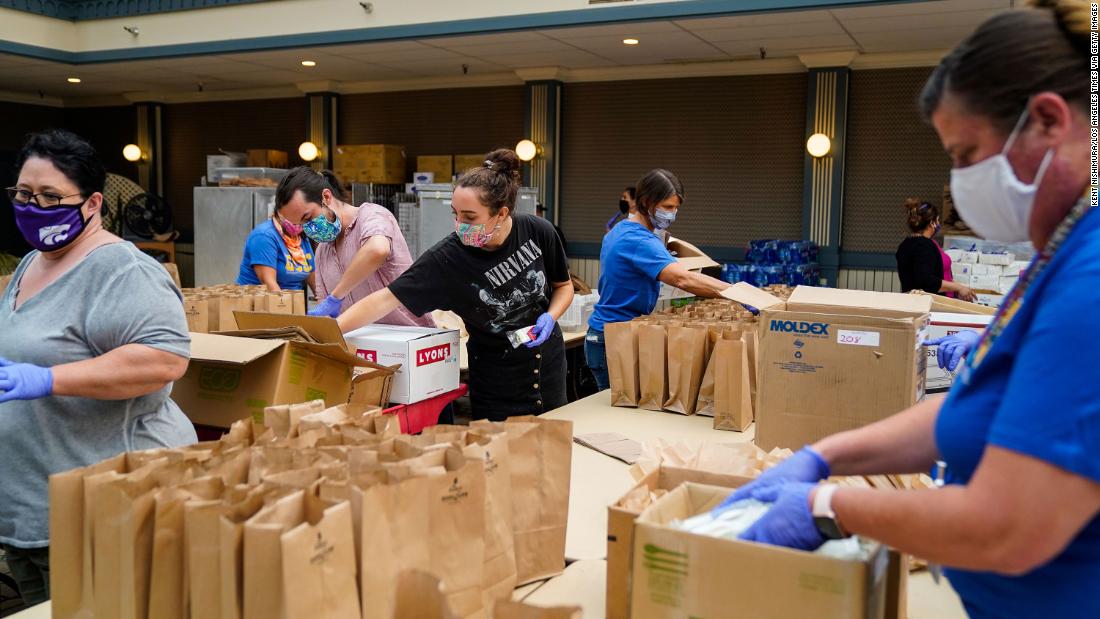 Photos: Wildfires burning in the WestPeople pack brown-bag lunches at an evacuation center in Santa Cruz, California, on August 21.Hide Caption 57 of 89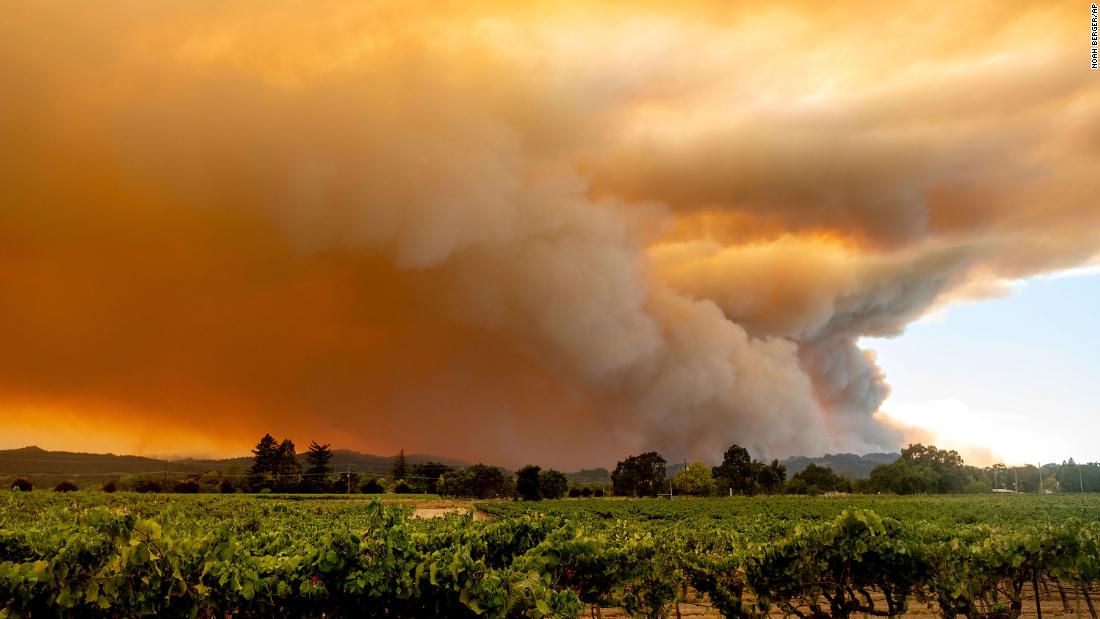 Photos: Wildfires burning in the WestA smoke plume from the LNU Lightning Complex fires billows over Healdsburg, California, on August 20.Hide Caption 58 of 89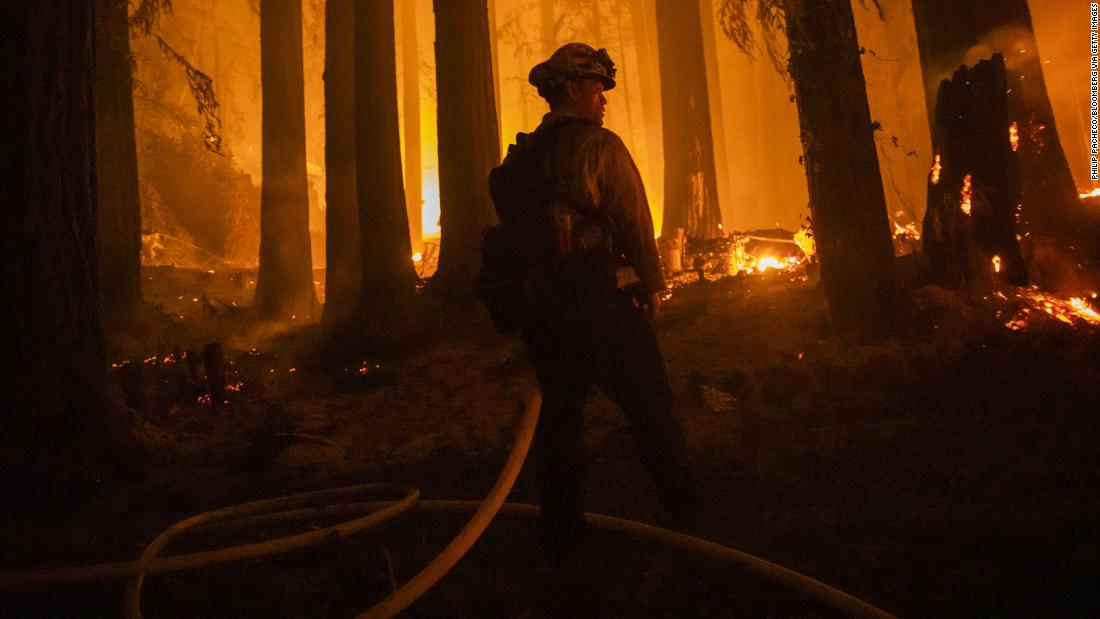 Photos: Wildfires burning in the WestA firefighter battles flames in Santa Cruz County, California, on August 20.Hide Caption 59 of 89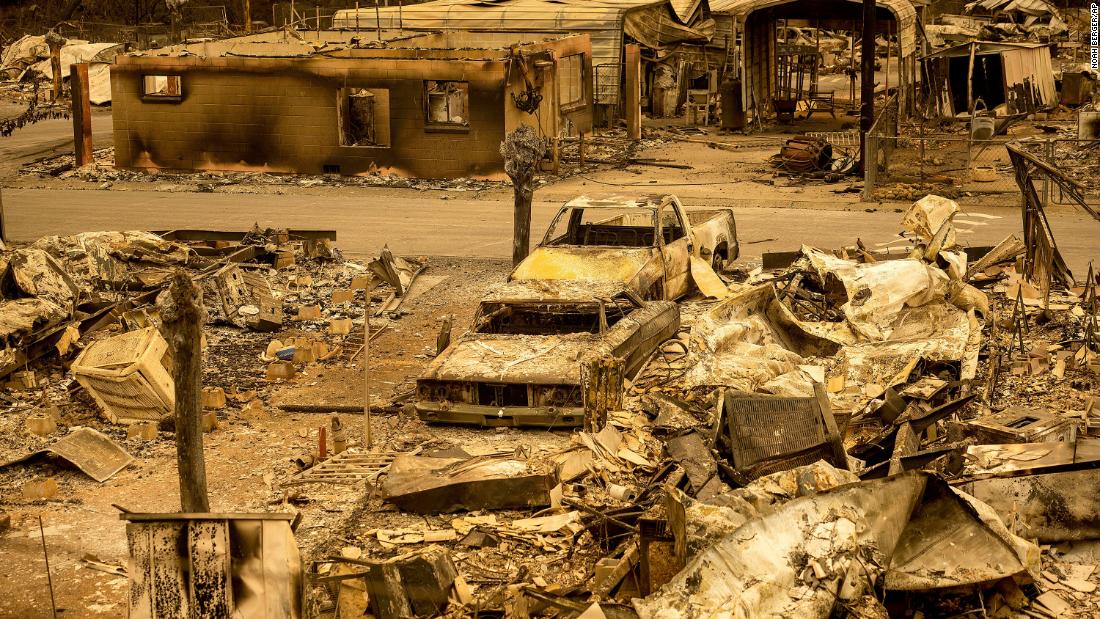 Photos: Wildfires burning in the WestOnly scorched homes and vehicles remain in the Spanish Flat Mobile Villa in Napa County, California, on August 20.Hide Caption 60 of 89
Photos: Wildfires burning in the WestPeter Koleckar reacts after seeing multiple homes burned in his neighborhood in Bonny Doon, California, on August 20.Hide Caption 61 of 89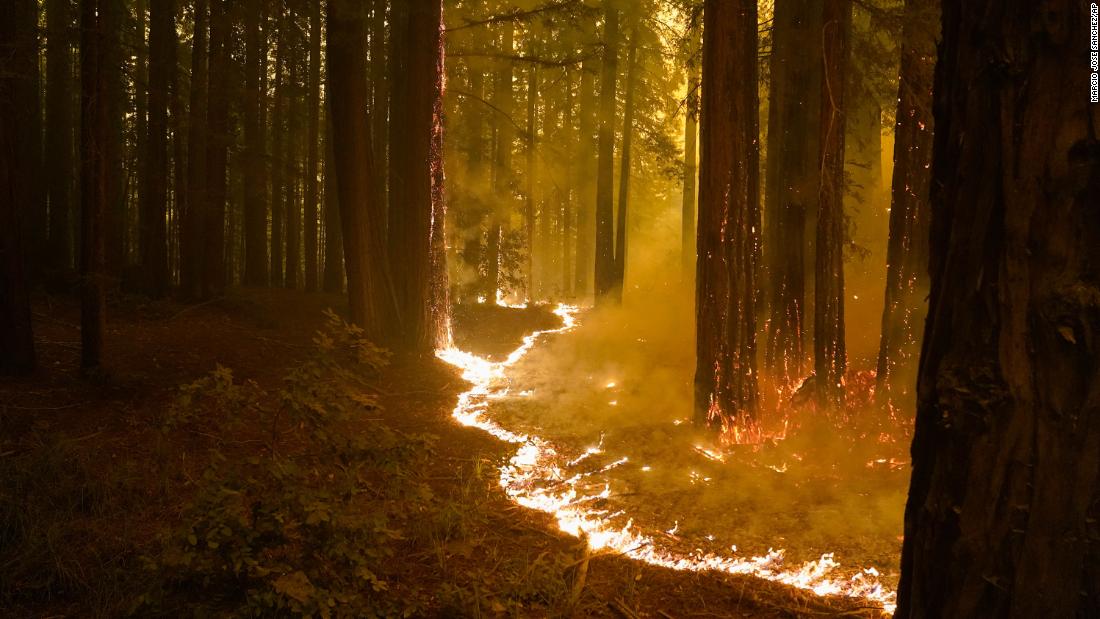 Photos: Wildfires burning in the WestA forest burns in Bonny Doon on August 20.Hide Caption 62 of 89
Photos: Wildfires burning in the WestA man looks at a tree blocking his way after a fire ravaged Vacaville, California, on August 20.Hide Caption 63 of 89
Photos: Wildfires burning in the WestA melted plastic fence lies on the charred ground after fire swept through Vacaville on August 20.Hide Caption 64 of 89
Photos: Wildfires burning in the WestSarah Hawkins searches through rubble after her Vacaville home was destroyed on August 20.Hide Caption 65 of 89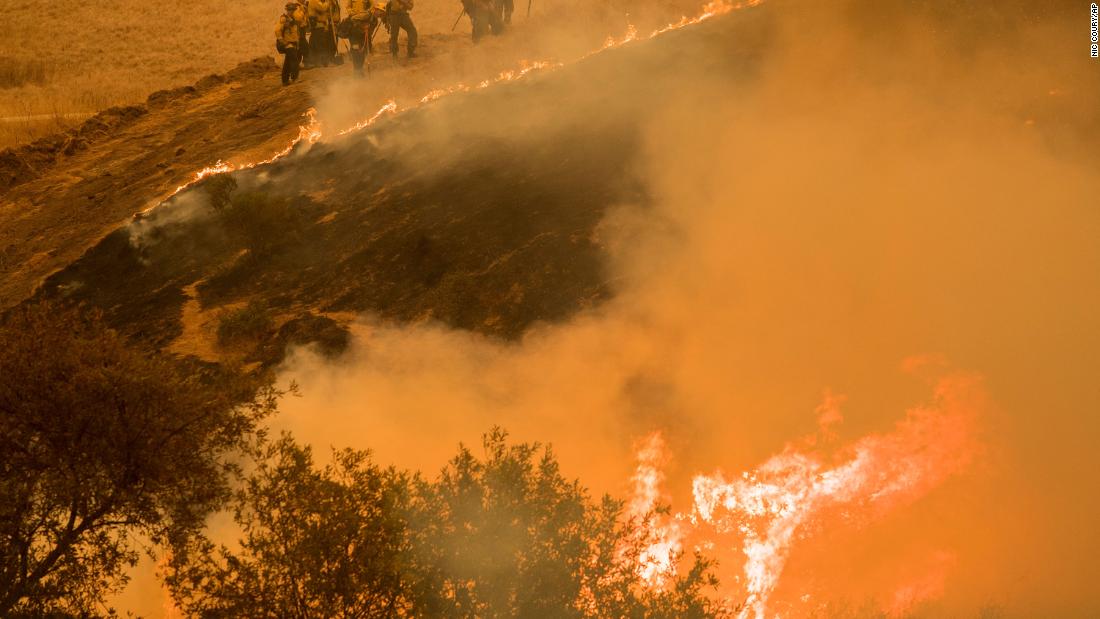 Photos: Wildfires burning in the WestFire crews maintain a backburn to control the River Fire near the Las Palmas neighborhood in Salinas, California, on August 19.Hide Caption 66 of 89
Photos: Wildfires burning in the WestGina Santos cries in her car after evacuating Vacaville on August 19.Hide Caption 67 of 89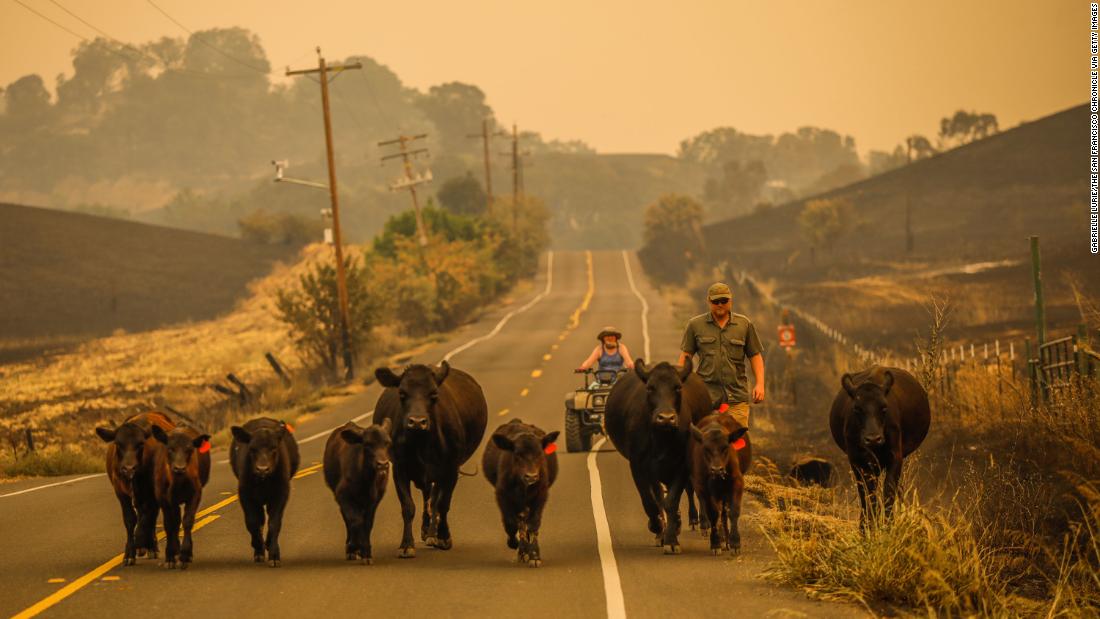 Photos: Wildfires burning in the WestPeople herd cows down Pleasants Valley Road in Vacaville on August 19.Hide Caption 68 of 89
Photos: Wildfires burning in the WestFlames consume a home in Napa County, California, on August 19.Hide Caption 69 of 89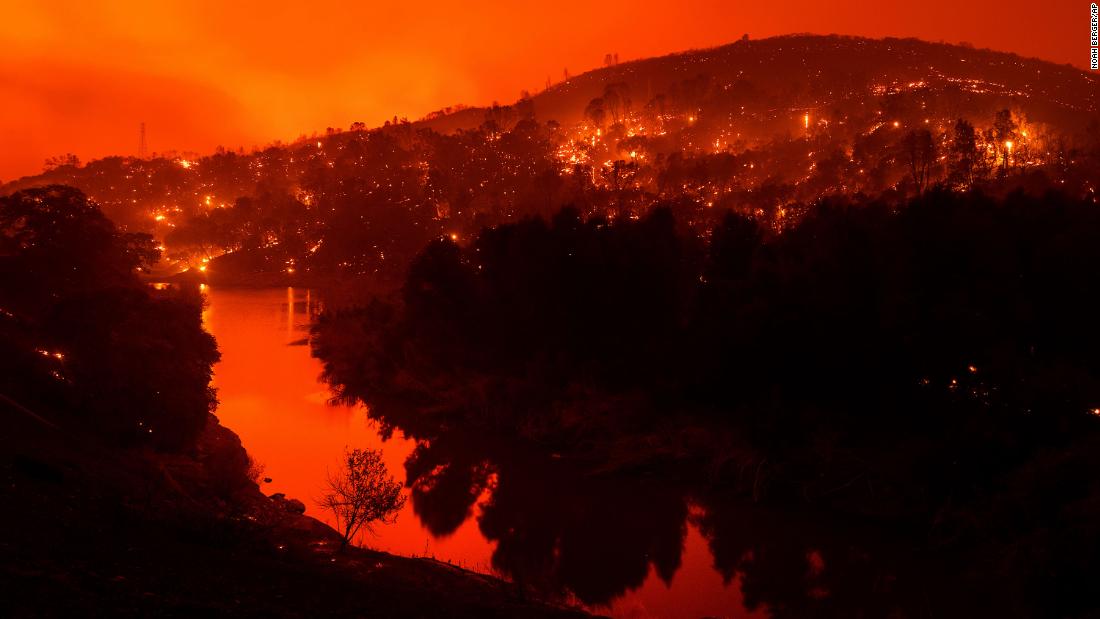 Photos: Wildfires burning in the WestEmbers burn along a hillside above Lake Berryessa as the LNU Lightning Complex fires tear through Napa County on August 18. This image was taken with a long exposure.Hide Caption 70 of 89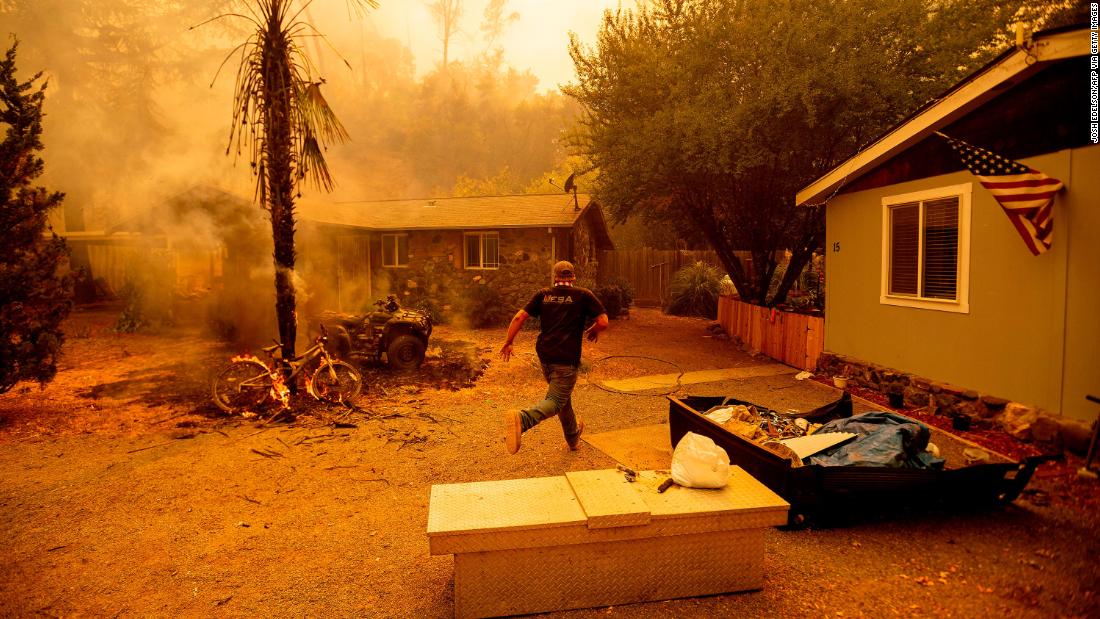 Photos: Wildfires burning in the WestA resident runs into a home to save a dog while flames from the Hennessy Fire close in near Lake Berryessa on August 18.Hide Caption 71 of 89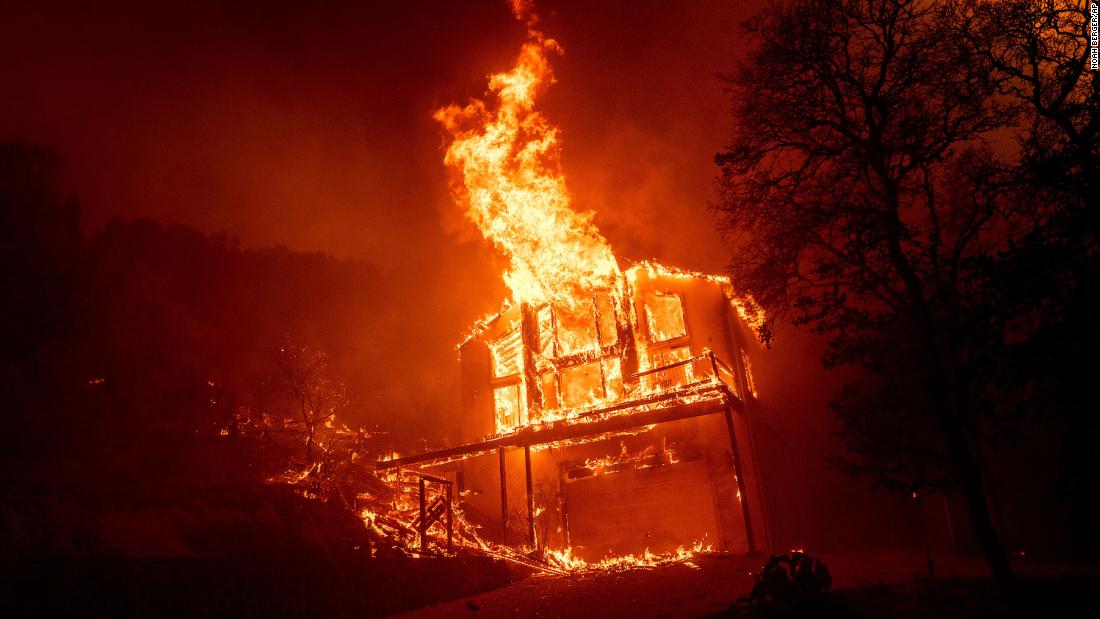 Photos: Wildfires burning in the WestA home burns as the LNU Lightning Complex fires tear through the Spanish Flat community in Napa County on August 18.Hide Caption 72 of 89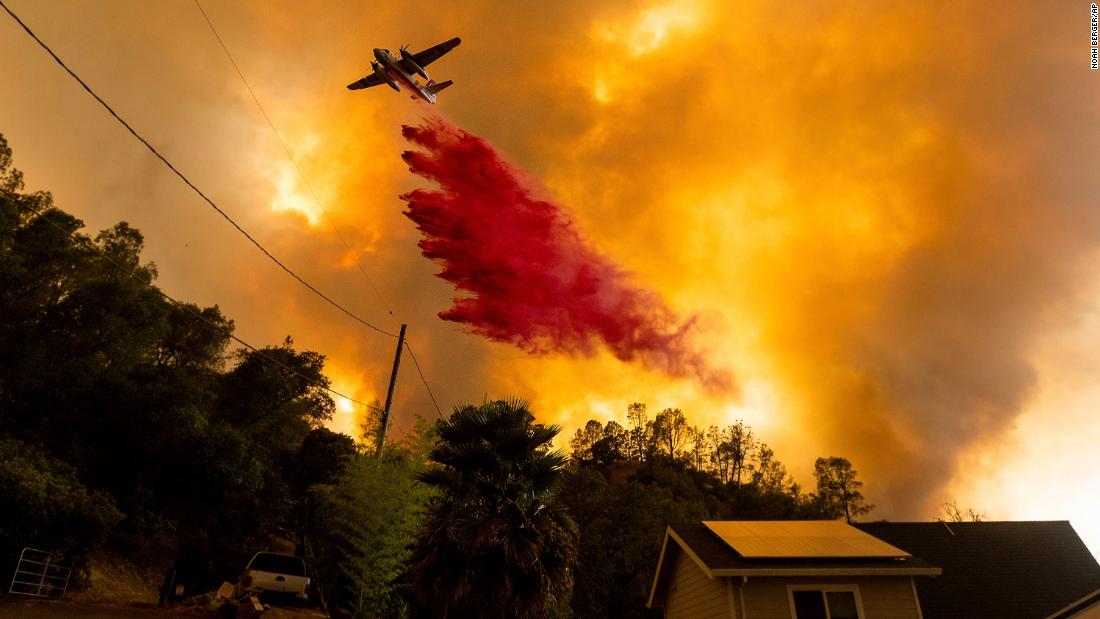 Photos: Wildfires burning in the WestAn air tanker drops retardant on fires in the Spanish Flat community of Napa County on August 18.Hide Caption 73 of 89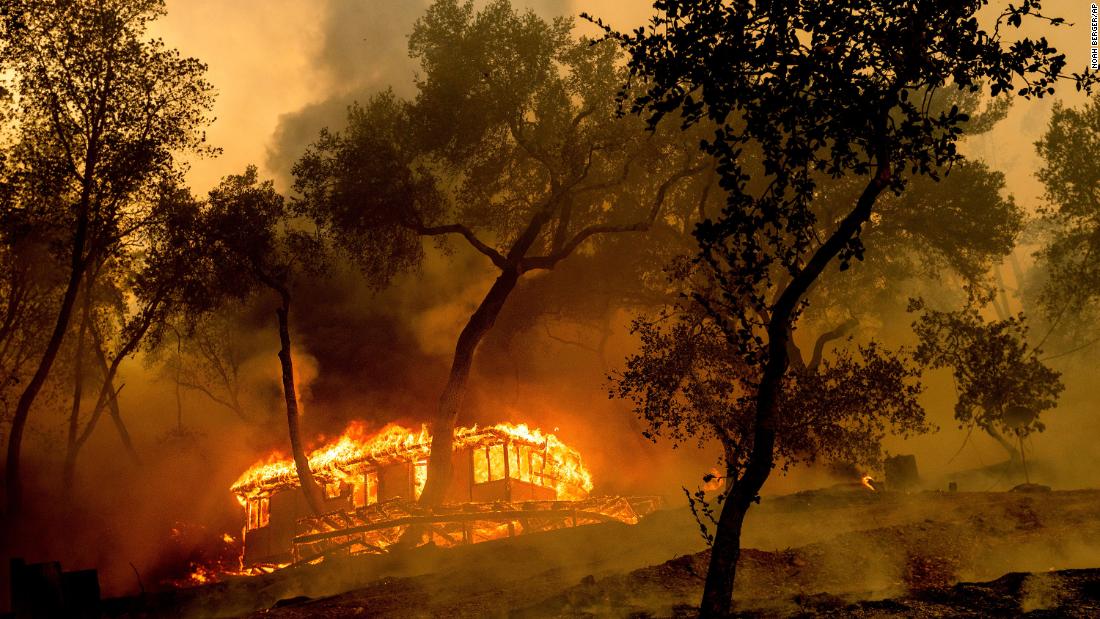 Photos: Wildfires burning in the WestFlames from the Hennessy Fire consume a cabin at the Nichelini Family Winery in Napa County on August 18.Hide Caption 74 of 89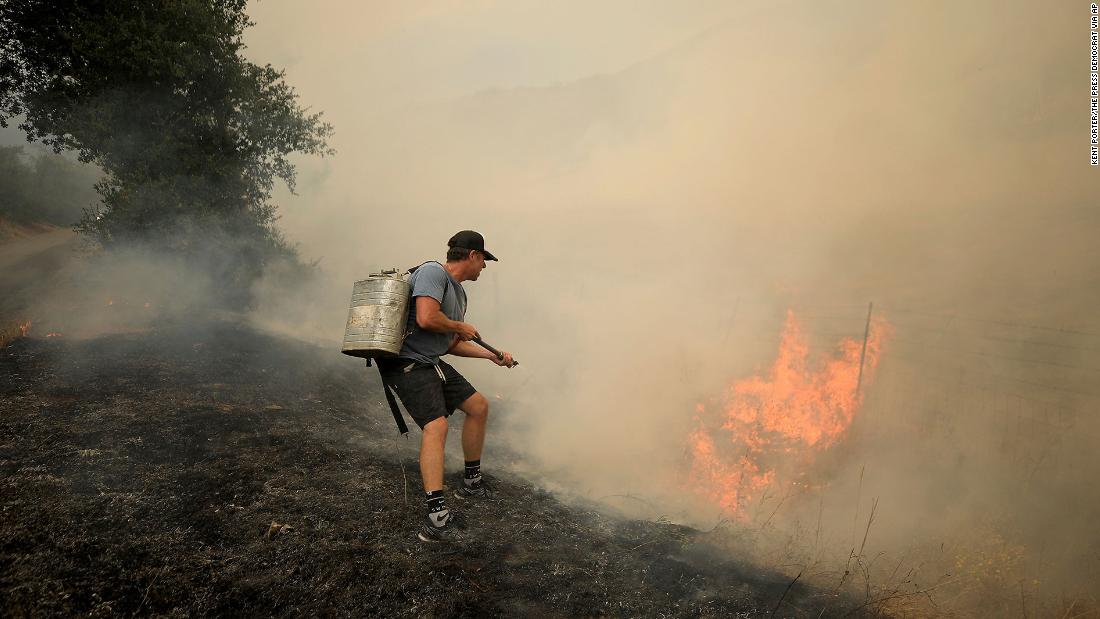 Photos: Wildfires burning in the WestTony Leonardini works on a spot fire as thunderstorm winds fan the Hennessy Fire in Napa County on August 17.Hide Caption 75 of 89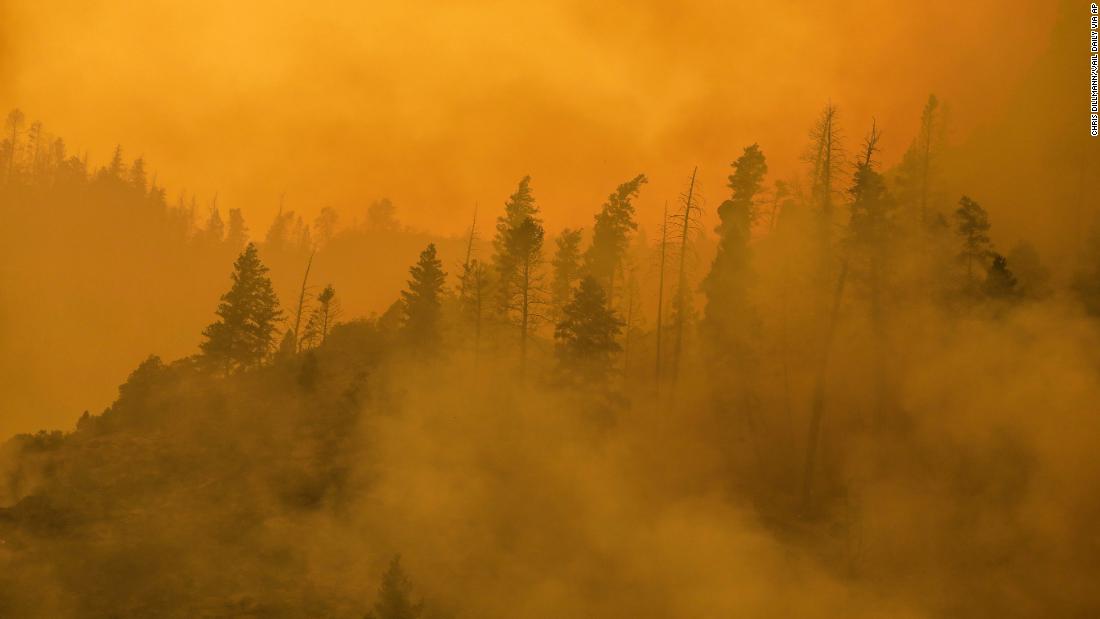 Photos: Wildfires burning in the WestSmoke from the Grizzly Creek Fire is thick in Glenwood Canyon, near Glenwood Springs, Colorado, on August 16.Hide Caption 76 of 89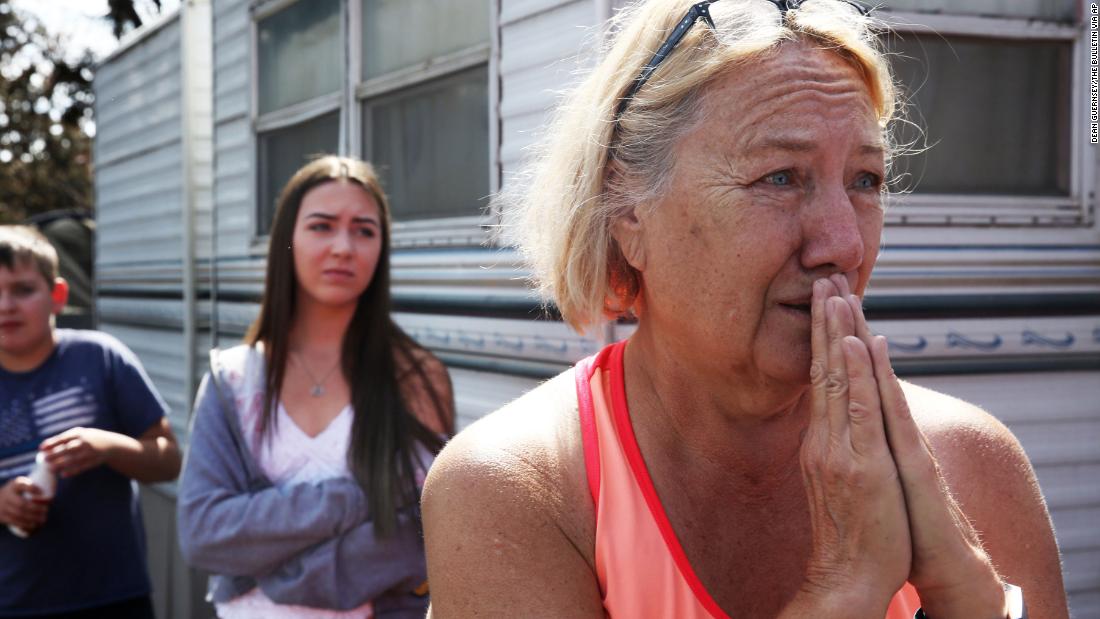 Photos: Wildfires burning in the WestKathy Mathison looks at the still-smoldering wildfire on August 16 that, just a day before, came within several feet of her home in Bend, Oregon.Hide Caption 77 of 89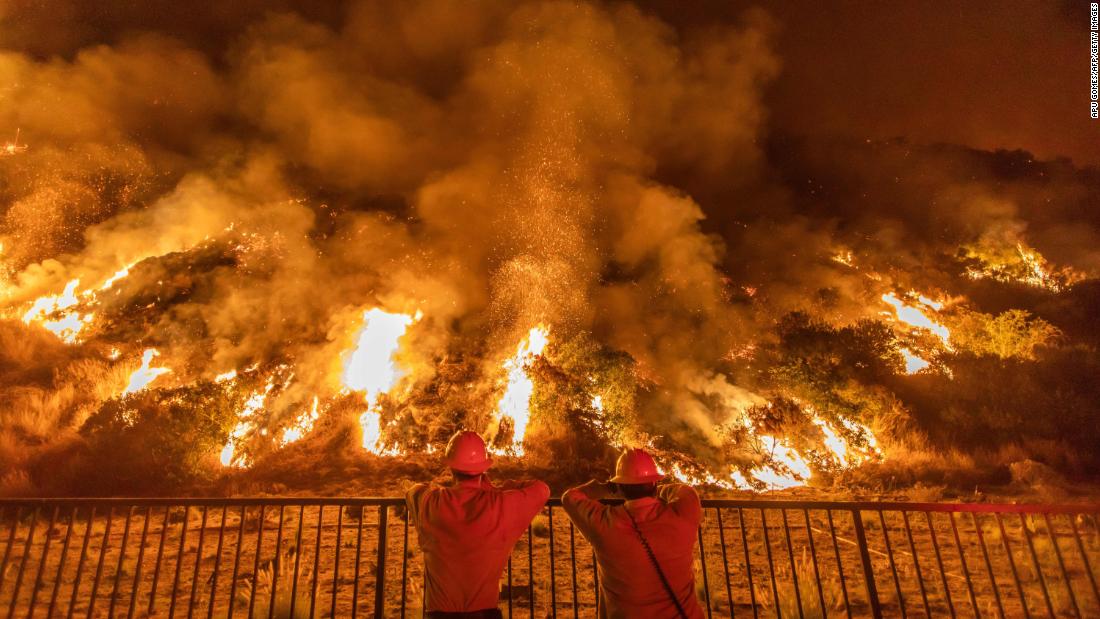 Photos: Wildfires burning in the WestFirefighters look at smoke and flames rising from the Ranch2 Fire in the San Gabriel Mountains, east of Los Angeles, on August 14.Hide Caption 78 of 89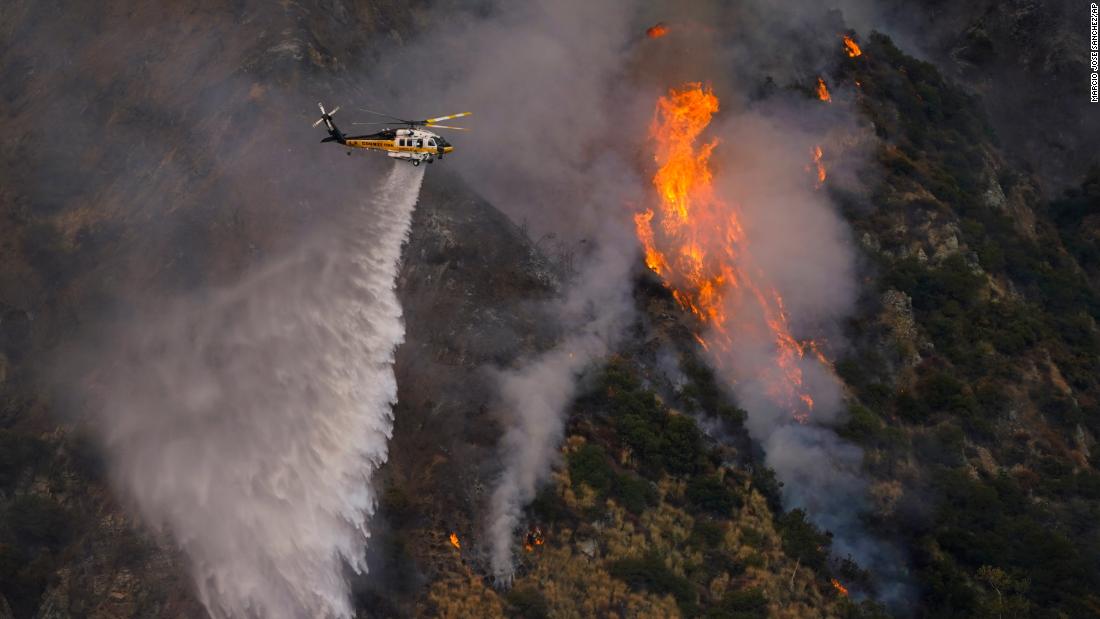 Photos: Wildfires burning in the WestA helicopter makes a water drop over the Ranch2 Fire in Azusa, California, on August 13.Hide Caption 79 of 89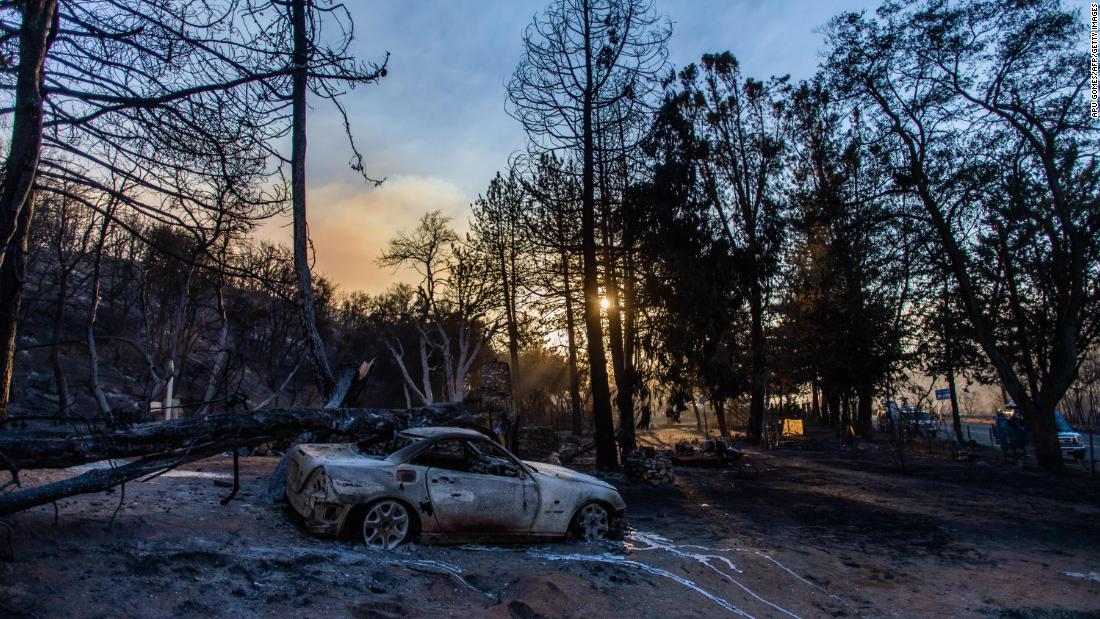 Photos: Wildfires burning in the WestA car is charred by the Lake Fire near Lake Hughes, 60 miles north of Los Angeles, on August 13.Hide Caption 80 of 89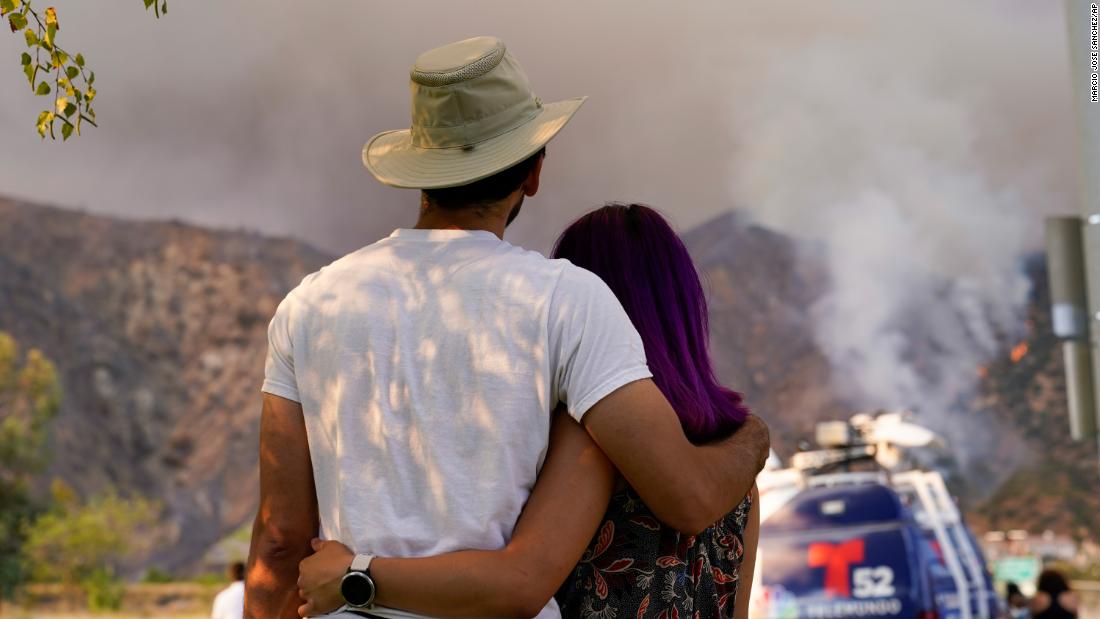 Photos: Wildfires burning in the WestA couple watches the Ranch2 Fire from a distance on August 13.Hide Caption 81 of 89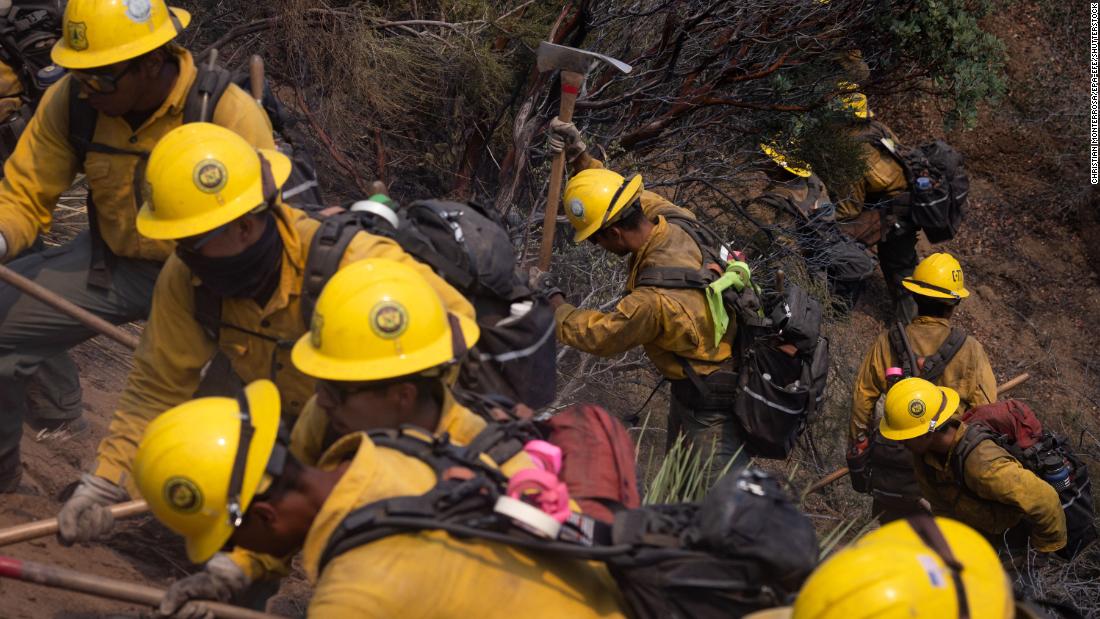 Photos: Wildfires burning in the WestA firefighter crew works in Lake Hughes on August 13.Hide Caption 82 of 89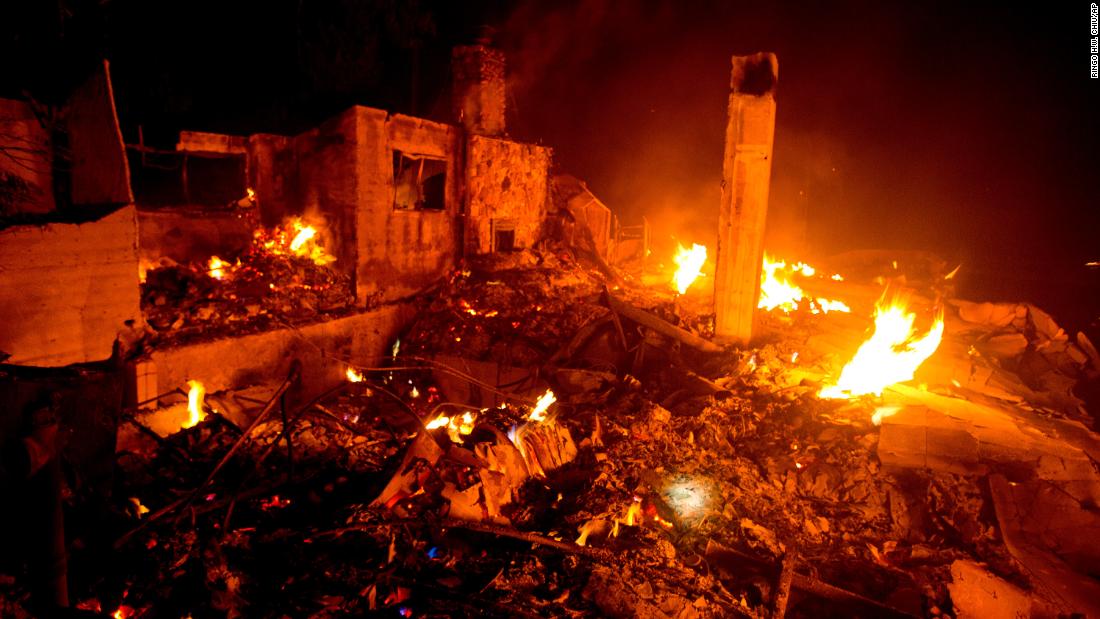 Photos: Wildfires burning in the WestThe Lake Fire burns a home in Angeles National Forest on August 13.Hide Caption 83 of 89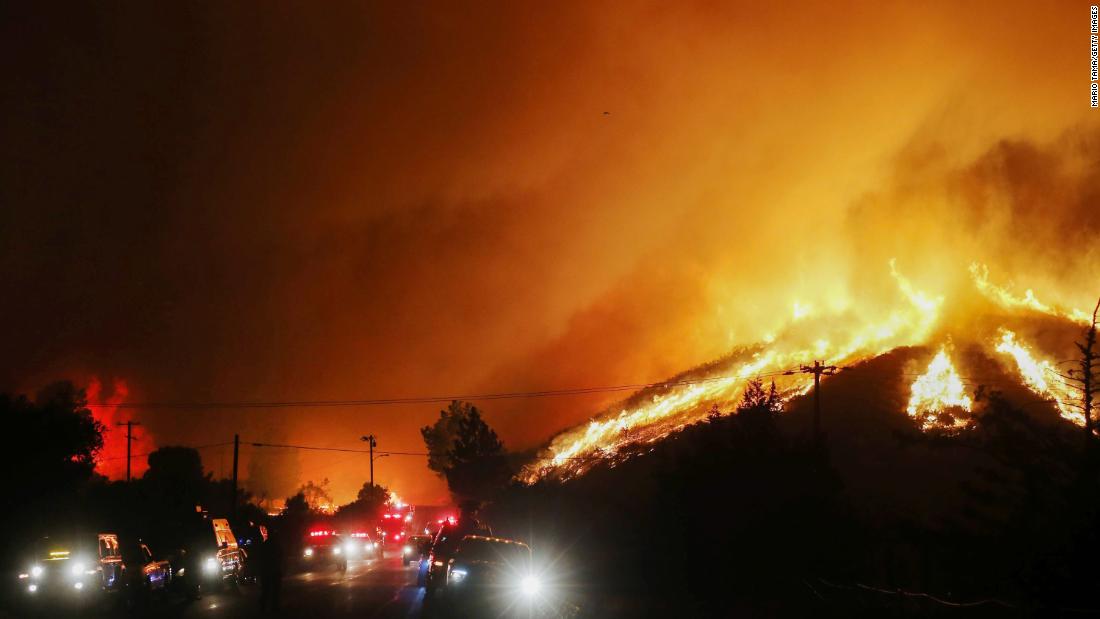 Photos: Wildfires burning in the WestFlames and smoke from the Lake Fire rise on Wednesday, August 12.Hide Caption 84 of 89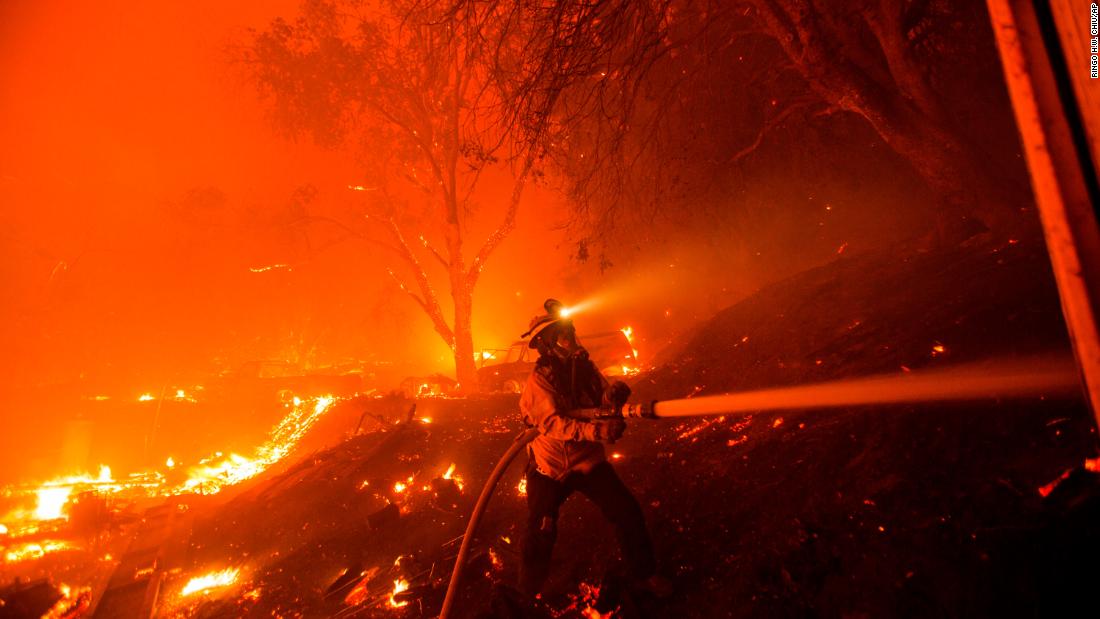 Photos: Wildfires burning in the WestA firefighter works against the Lake Fire on August 12.Hide Caption 85 of 89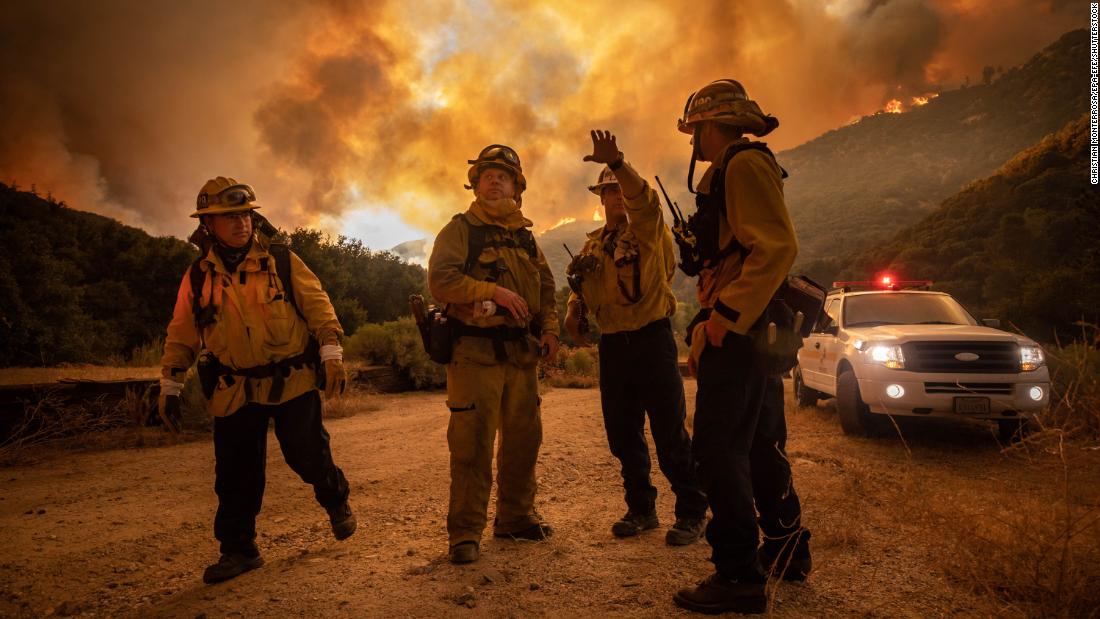 Photos: Wildfires burning in the WestFirefighters make an escape plan as the Lake Fire burns a hillside on August 12.Hide Caption 86 of 89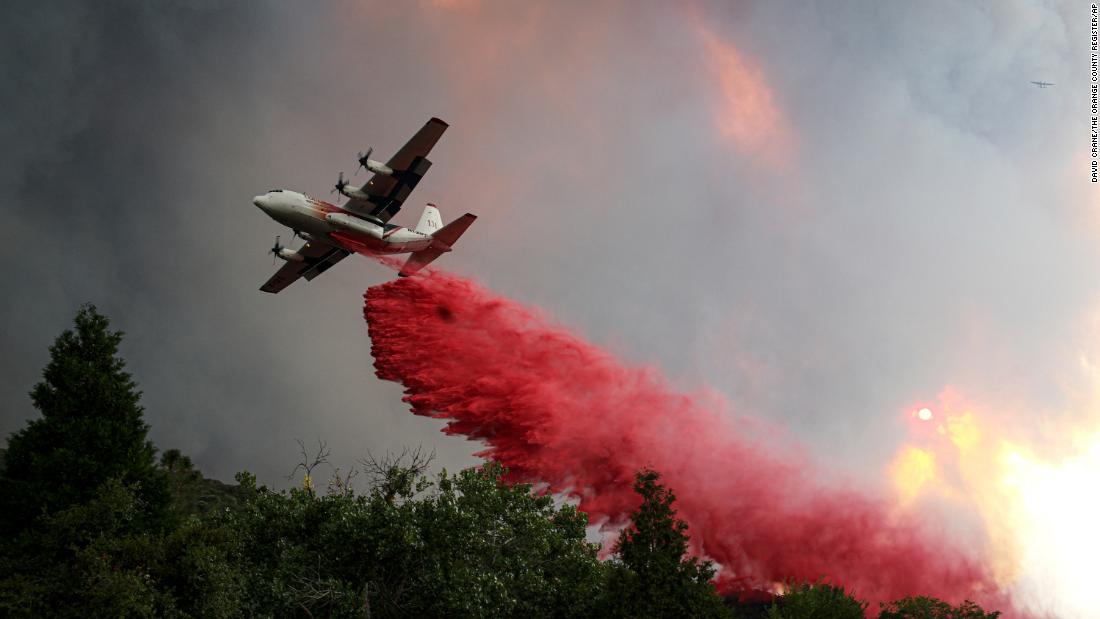 Photos: Wildfires burning in the WestA tanker makes a drop on the Lake Fire on August 12.Hide Caption 87 of 89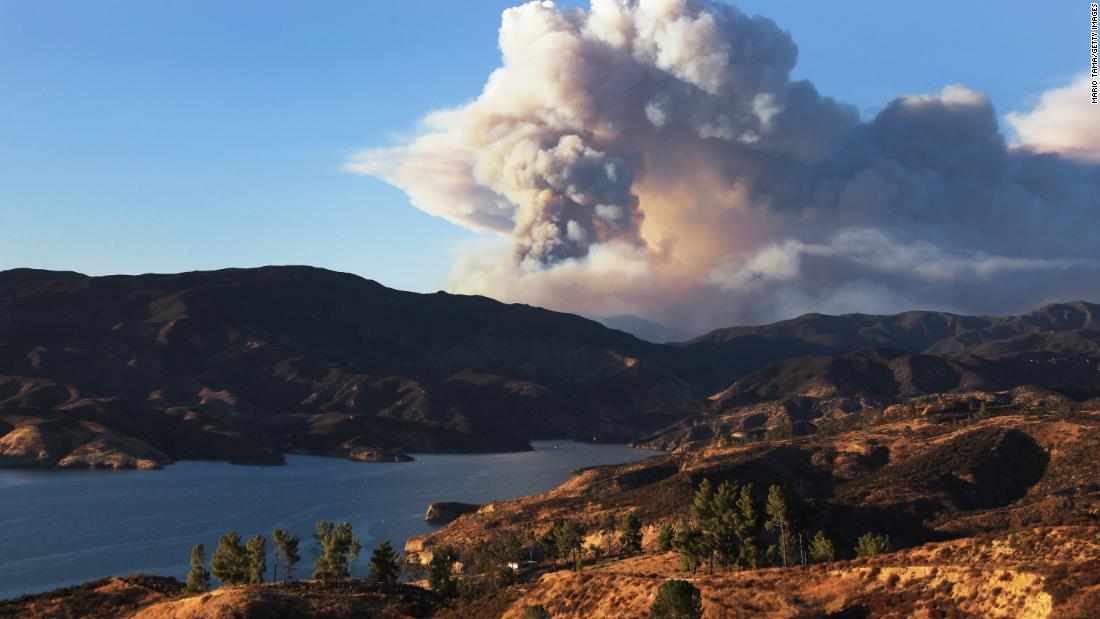 Photos: Wildfires burning in the WestA plume of smoke rises from the Lake Fire on August 12.Hide Caption 88 of 89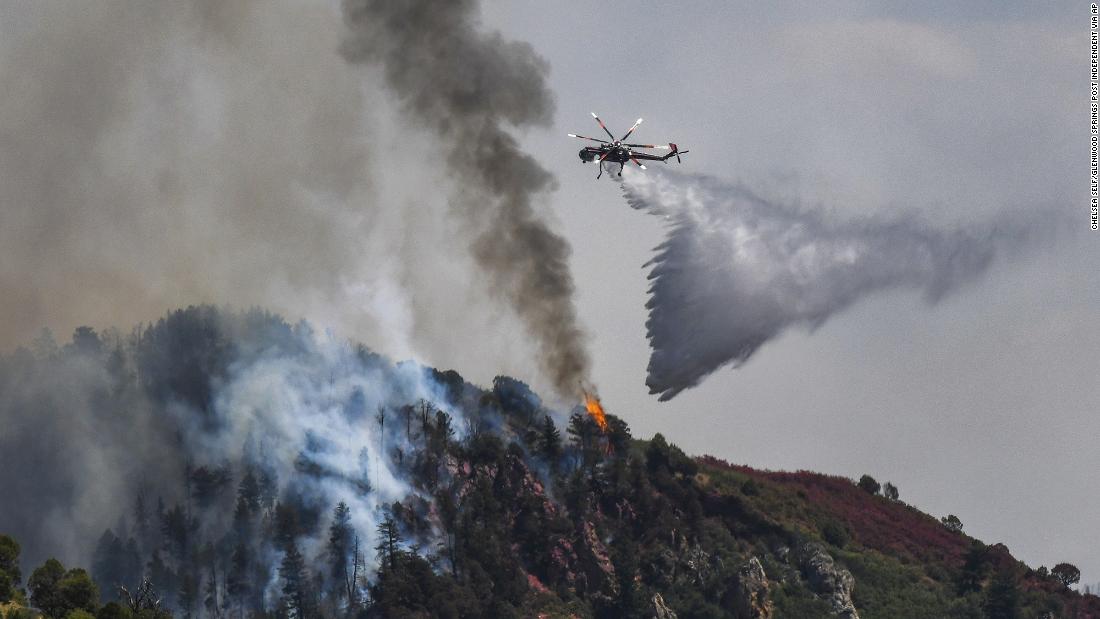 Photos: Wildfires burning in the WestFire crews battle the Grizzly Creek Fire near Glenwood Springs, Colorado, on August 11.Hide Caption 89 of 89


















































































TODAY'S QUOTE"Some news media reported that TikTok will set up a $5 billion education fund in the United States. We would like to clarify that it was also our first time hearing about the news."TikTok's Chinese parent company, ByteDance, responding on Chinese social media to President Trump's assertion that a tentative deal between ByteDance, Oracle and Walmart that would temporarily avert a ban on TikTok in US app stores will include a $5 billion fund to "educate people" about the "real history of our country"
JUST WATCHEDUS to restrict access to TikTok and WeChatReplayMore Videos …MUST WATCH
US to restrict access to TikTok and WeChat 02:07TODAY'S WEATHER
JUST WATCHEDTropical Storm Beta nearing Texas coast todayReplayMore Videos …MUST WATCH
Tropical Storm Beta nearing Texas coast today 01:57Check your local forecast here>>>AND FINALLYDo you remember the 21st night of September? Forget all the world's troubles, at least for a moment, and rock out to this Earth, Wind & Fire classic. (Click here to view.)
Source Link:
https://www.cnn.com/2020/09/21/us/five-things-september-21-trnd/index.html
400 Bad Request
Request Header Or Cookie Too Large
Comments
comments