Get '5 Things' in your inbox
If your day doesn't start until you're up to speed on the latest headlines, then let us introduce you to your new favorite morning fix. Sign up here for the '5 Things' newsletter.
(CNN)The US Open women's final will be a battle of the teens as Britain's Emma Raducanu advanced to her first major final. The 18-year-old will face 19-year-old Canadian Leylah Fernandez tomorrow.
Here's what you need to know to Get Up to Speed and On with Your Day. (You can also get "5 Things You Need to Know Today" delivered to your inbox daily. Sign up here.)1. CoronavirusPresident Biden has imposed stringent new vaccine rules on federal workers, large employers and health care staff in a sweeping attempt to contain the latest surge of Covid-19. "We've been patient, but our patience is wearing thin, and your refusal has cost all of us," Biden said, his tone hardening toward Americans who still refuse to get a vaccine. The new requirements could apply to as many as 100 million Americans. At the center of Biden's new plan is directing the Labor Department to require all businesses with 100 or more employees ensure their workers are either vaccinated or tested once a week. Companies could face thousands of dollars in fines per employee if they don't comply. Dr. Anthony Fauci said suppressing the virus is the "endgame" to the pandemic, with a reasonable goal to get cases below 10,000 a day, he said. And as child Covid-19 hospitalizations reach a new high in the US, Cuba has begun vaccinating kids as young as 2 years old.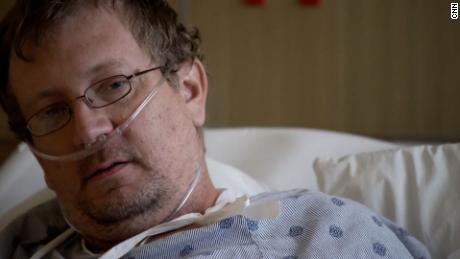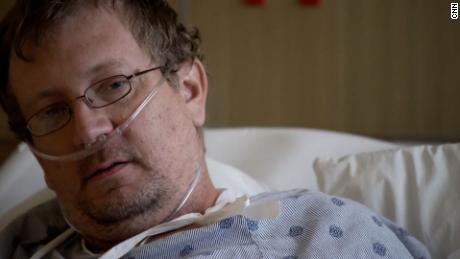 JUST WATCHED'It's bad to the bone': Unvaccinated man describes Covid-19 fightReplayMore Videos …MUST WATCH
'It's bad to the bone': Unvaccinated man describes Covid-19 fight 04:06Read More 2. AfghanistanThe first international passenger flight to take off from Afghanistan since the chaotic US military airlift last month has landed in Qatar with more than 100 foreign nationals, including Americans, a source said. Passengers on the chartered Qatar Airways flight from Kabul airport — including Canadian, Ukrainian, German, British and US citizens — were among some 200 foreigners the Taliban have cleared to leave the country. The plane's departure is the first signal after weeks of uncertainty that at least some foreign nationals who want to leave Afghanistan will be able to. Additionally, the last known member of Afghanistan's Jewish community has left the country, taking with him 30 others — including 28 women and children — on a five-day mission to safety. The White House approved a plan to coordinate with outside groups to evacuate US citizens and allies as life under Taliban rule continues to look bleak, particularly for women. Women have been whipped in protests, and the nation is now one of very few with no women in top government ranks.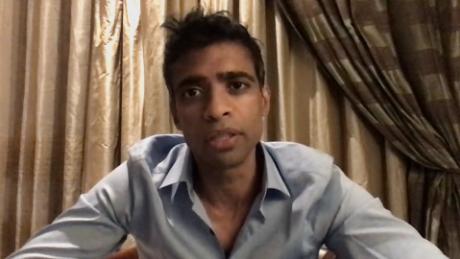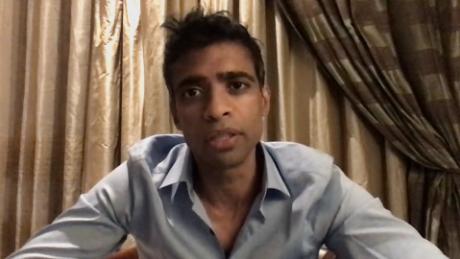 JUST WATCHEDFor some Afghans, liberators became oppressorsReplayMore Videos …MUST WATCH
For some Afghans, liberators became oppressors 12:013. 9/11As the nation marks 20 years since the September 11 terror attacks, New York officials say the remains of two more victims have been identified through DNA testing. Dorothy Morgan and a man whose name is being withheld at his family's request were the 1,646th person and 1,647th person to be identified as victims of the attacks on the World Trade Center, the city's chief medical examiner's office said. These were the first identifications of World Trade Center victims since October 2019. The remains of more than 1,100 victims — about 40% of those who died there — are yet to be identified. Ahead of tomorrow's anniversary, police are investigating why some American flags at a 9/11 memorial in Boston were knocked over or damaged this week. And a pastor who felt called by God to pray on the US Capitol grounds on the 20th anniversary of the attacks won't be able to, a federal judge decided, because security concerns around the building are still too great.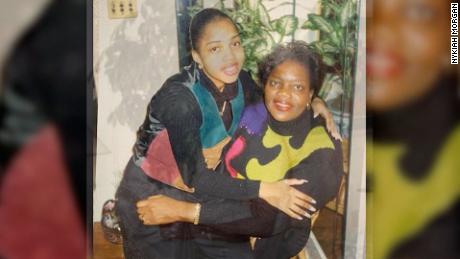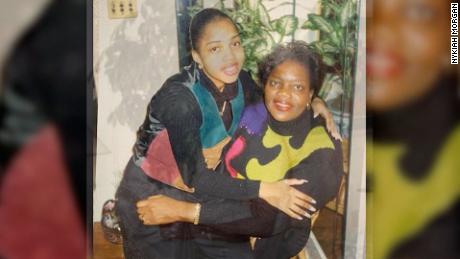 JUST WATCHEDDaughter of 9/11 victim reacts after mother's remains identified 20 years later ReplayMore Videos …MUST WATCH
Daughter of 9/11 victim reacts after mother's remains identified 20 years later 03:094. TexasBiden's Justice Department has sued Texas over its new six-week abortion ban, saying the state law is unconstitutional. Attorney General Merrick Garland said the Texas law's "unprecedented" design seeks "to prevent women from exercising their constitutional rights by thwarting judicial review for as long as possible." Under the law, abortion is prohibited when a fetal heartbeat is detected, and there is no exception for rape or incest — although there is an exemption for "medical emergency." Since the law took effect, clinics across Texas have stopped offering abortions after six weeks or have shuttered. "The act is clearly unconstitutional under longstanding Supreme Court precedent," Garland said. US Supreme Court Justice Stephen Breyer called the high court's recent refusal to block the controversial law "very, very, very wrong."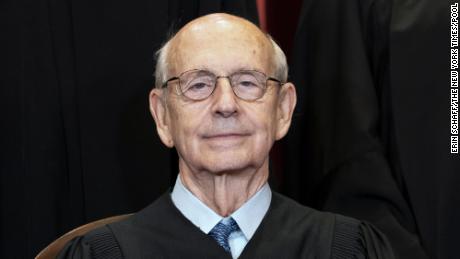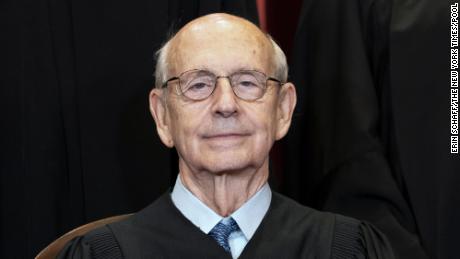 JUST WATCHEDBreyer speaks out on Supreme Court's Texas abortion law decisionReplayMore Videos …MUST WATCH
Breyer speaks out on Supreme Court's Texas abortion law decision 01:315. ChinaBiden spoke with China's President Xi Jinping, as relations between the two countries remain tense, particularly in cyberspace, with the US accusing China of widespread malfeasance, including a massive hack of Microsoft's email system and other ransomware attacks. "The two leaders had a broad, strategic discussion in which they discussed areas where our interests converge, and areas where our interests, values, and perspectives diverge," said a White House readout of the call. An official described the tone of the call, which Biden took from the Treaty Room of the White House residence, as "respectful" and "familiar and candid." According to Chinese state media, Xi told Biden that America's policy towards China has caused "serious difficulties" for the countries' relations. The call marked the leaders' second time speaking since Biden became President.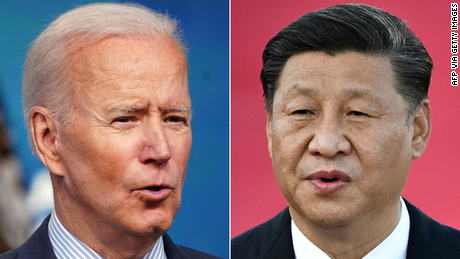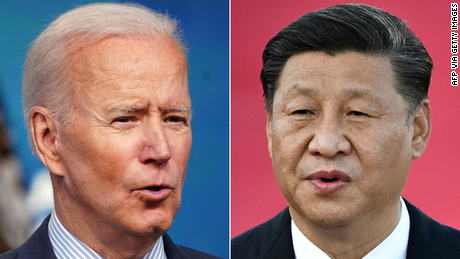 JUST WATCHEDBiden has call with Xi JinpingReplayMore Videos …MUST WATCH
Biden has call with Xi Jinping 02:39BREAKFAST BROWSEPumpkin season is upon usIs fall here yet? Pumpkin Spice Lattes are already back in action.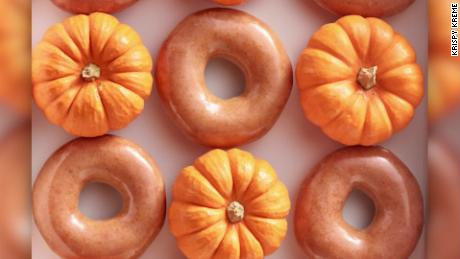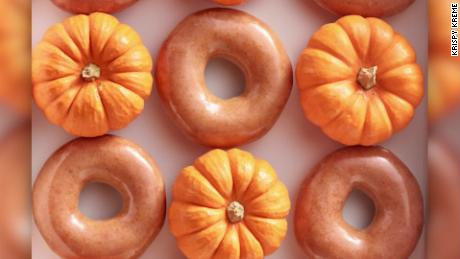 JUST WATCHEDKrispy Kreme announces pumpkin spice doughnut (2019)ReplayMore Videos …MUST WATCH
Krispy Kreme announces pumpkin spice doughnut (2019) 00:59Beyoncé and Jay-Z team with Tiffany & Co. for HBCU scholarshipsThe Carters are bringing some love to five historically Black colleges and universities.'Dog bone' asteroid spied by astronomers in new photosJust when you thought references to weird celestial objects couldn't get more ridiculous, astronomers have spotted an asteroid that just happens to look a lot like a dog bone.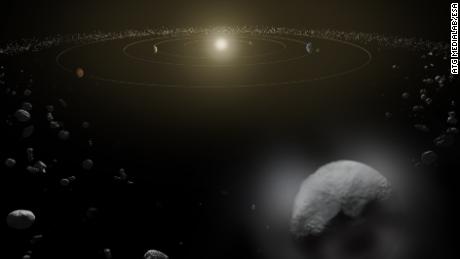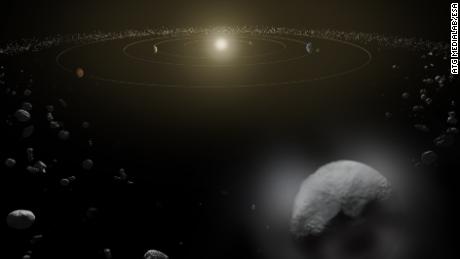 JUST WATCHEDMeteor, meteorite, asteroid, comet: What's the difference?ReplayMore Videos …MUST WATCH
Meteor, meteorite, asteroid, comet: What's the difference? 01:13Facebook and Ray-Ban are rolling out smart glassesThe question is: Will anyone buy them?Lorde rerecorded five 'Solar Power' songs in Māori languageThe Kiwi singer rerecorded the songs in te reo Māori, the language of Indigenous New Zealand. TODAY'S NUMBER$600,000,000That's the eye-popping value of an art collection coming to market following the high-profile divorce proceedings of New York real estate developer Harry Macklowe and his wife, Linda. It's "the highest estimate ever placed on any collection to come to auction," said Sotheby's. The 65 artworks include those from Pablo Picasso, Andy Warhol, Alberto Giacometti, Jeff Koons, Mark Rothko and Cy Twombly.TODAY'S QUOTE"I have an ego, but my ego is not big enough to think that people should die to hear my stupid comedy."Comedian Patton Oswalt has canceled shows in Florida and Utah after venues refused to require proof of vaccination or a negative Covid-19 test for entry.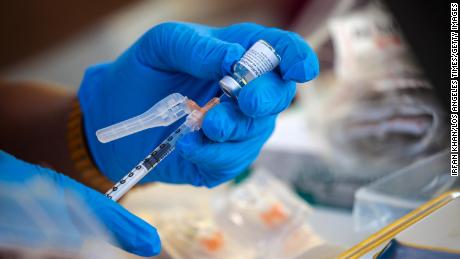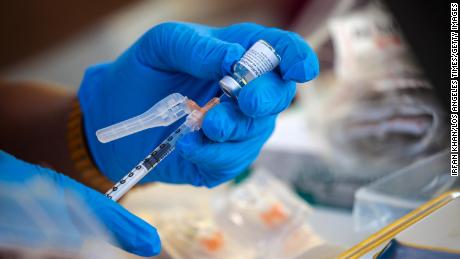 JUST WATCHEDVaccine passports raise questions in US as other countries require themReplayMore Videos …MUST WATCH
Vaccine passports raise questions in US as other countries require them 02:40TODAY'S WEATHER
JUST WATCHEDHeat relief in store for the East while wildfires continue to burn out WestReplayMore Videos …MUST WATCH
Heat relief in store for the East while wildfires continue to burn out West 02:34Check your local forecast here>>>AND FINALLYTeenage star Emma Raducanu advances to US Open final The 18-year-old beat Maria Sakkari of Greece to set up the all-teen final at the US Open. (Click here to view.)
Source Link:
https://www.cnn.com/2021/09/10/us/five-things-september-10-trnd/index.html
Bad Request
Your browser sent a request that this server could not understand.
Size of a request header field exceeds server limit.
Comments
comments