Get '5 Things' in your inbox
If your day doesn't start until you're up to speed on the latest headlines, then let us introduce you to your new favorite morning fix. Sign up here for the '5 Things' newsletter.
(CNN)One of the classic harbingers of autumn draws near: the Corn Moon, or the Harvest Moon. It will be on full display later this week.
Here's what you need to know to Get Up to Speed and On with Your Day. (You can also get "5 Things You Need to Know Today" delivered to your inbox daily. Sign up here.)1. Coronavirus Three vaccines are now in Phase 3 trials in the US, and the UK has just announced its candidate for a vaccine is in the works. It may seem like this is taking a while, but experts warn the frustratingly long process is necessary: Several incidents, including a polio vaccine disaster in 1955, show why rushing a vaccine (like people worry the FDA may do) is not only dangerous but erodes public trust in vaccines. And no, herd immunity isn't an option, experts say, with one estimating 2 million people could die if the US tried to achieve non-vaccine-aided herd immunity to the coronavirus. Meanwhile, the House Select Subcommittee on Coronavirus published eight weeks' worth of state reports on the virus from the White House's task force. They reveal that, while President Trump was painting an optimistic picture of the pandemic fight in July and August, the information he was getting was increasingly dire.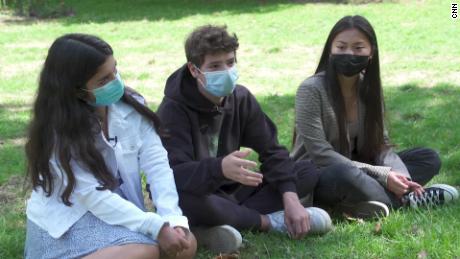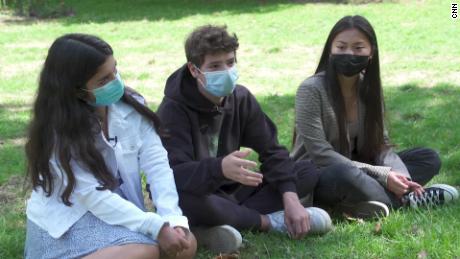 JUST WATCHEDFrench students are heading back to school. Here's howReplayMore Videos …MUST WATCH
French students are heading back to school. Here's how 02:44Read More2. ProtestsPresident Trump will visit Kenosha, Wisconsin, today as the city simmers with unrest after the police shooting of Jacob Blake and more ugly incidents in its aftermath. A volunteer group reports nine members were arrested by Kenosha police on their way to deliver food and water to protesters. Similar demonstrations have persisted around Portland, Oregon, where two sheriffs say they won't send deputies to rein in the protests due to what they consider a lack of support from city officials. Many have been waiting for President Trump to condemn the actions of his supporters in Portland and Kenosha after violent clashes in the two cities, but he has so far refused to do so. Joe Biden has spoken out against the violence.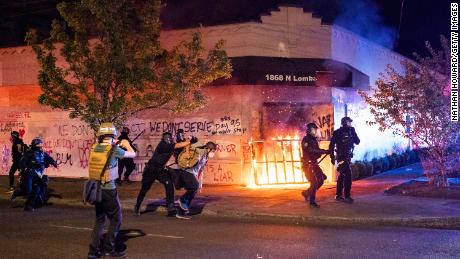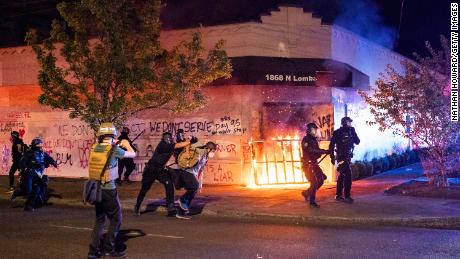 JUST WATCHEDNew video shows moments before deadly Portland shootingReplayMore Videos …MUST WATCH
New video shows moments before deadly Portland shooting 02:283. ChinaAn Australian TV host at China's state broadcaster has been detained in Beijing, marking a new dark spot in the worsening relationship between the two countries. Cheng Lei, the detained anchor, worked for the international arm of CCTV, one of the most important propaganda outlets in China. That raises questions, since it's unlikely she would be considered a political dissident. China and Australia have been at odds since Canberra months ago called for an investigation into the coronavirus pandemic. The two countries have lobbed trade restrictions at each other, including a new Chinese investigation into Australian wine imports. This situation has led some in the Australian media to speculate that Cheng's detention could be political.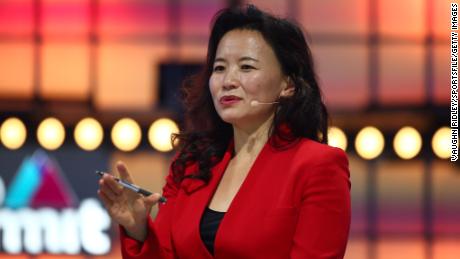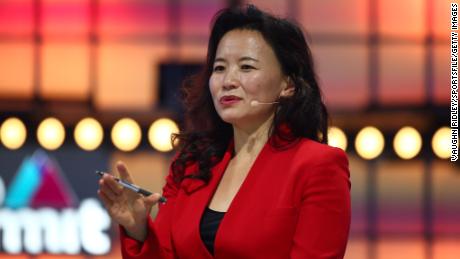 JUST WATCHEDAustralian anchor working for Chinese state TV detainedReplayMore Videos …MUST WATCH
Australian anchor working for Chinese state TV detained 01:294. USPSThe House Committee on Oversight and Reform plans to subpoena Postmaster General Louis DeJoy over documents they say he's intentionally withholding from Congress. The records pertain to controversial changes made to the post office that caused widespread delays and sparked suspicion the Trump administration was trying to use the USPS to harm mail-in voting efforts. This planned subpoena is an escalation in the battle between Democrats and DeJoy as he faces ongoing questioning from the committee. Multiple House Democrats have called for his resignation or removal.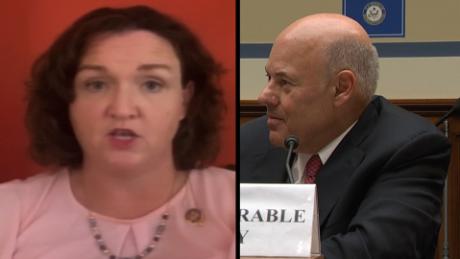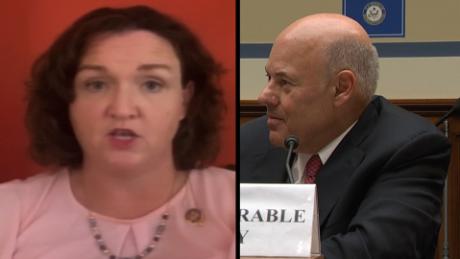 JUST WATCHEDLawmaker stumps postmaster general with postcard questionReplayMore Videos …MUST WATCH
Lawmaker stumps postmaster general with postcard question 03:155. AmazonAmazon is one step closer to its goal of drone delivery. The company received a Part 135 air carrier certificate from the Federal Aviation Administration, which companies need to begin using drones for deliveries. Amazon said it would use the approval to begin to test deliveries. Amazon CEO Jeff Bezos announced plans for a drone delivery project way back in 2013, and the first such delivery happened in 2016 in the UK, but the process has lagged since then. After all, the FAA is still developing regulations for widespread drone use. Ultimately, the company wants to achieve 30-minute drone deliveries — something that is definitely in demand in the pandemic economy.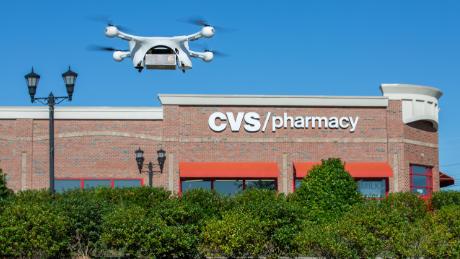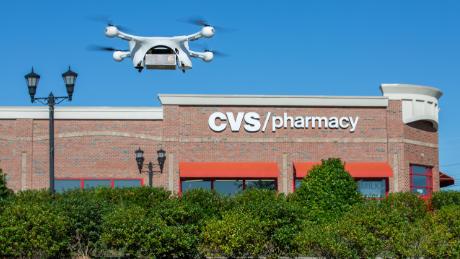 JUST WATCHEDCVS just delivered its first prescriptions via droneReplayMore Videos …MUST WATCH
CVS just delivered its first prescriptions via drone 01:05BREAKFAST BROWSENiecy Nash got married in a surprise ceremony Well, luckily it wasn't a surprise for her. Congrats! A New York artist is chronicling the pandemic by sketching people wearing masks on the subwayIs this what happens when these strange times start to feel normal?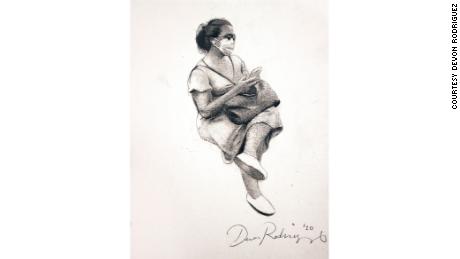 Channing Tatum wrote a children's book and dedicated it to his daughterThe ultimate dad flex. Bronze Age Britons kept human remains on display in their homes "We love what you've done with the place!" Being a jerk at work doesn't actually pay off, study says You have permission to passively-aggressively email this article to that special work someone.
JUST WATCHEDWorking from home: How to cope emotionallyReplayMore Videos …MUST WATCH
Working from home: How to cope emotionally 02:15HAPPENING LATERMore storms are brewing The National Hurricane Center is closely watching a new tropical depression and two other areas for possible tropical development. These potential storms would add to an already record-breaking hurricane season. Meanwhile, residents in parts of Louisiana affected by Hurricane Laura are learning they may not have power for weeks — if not months — due to the widespread destruction.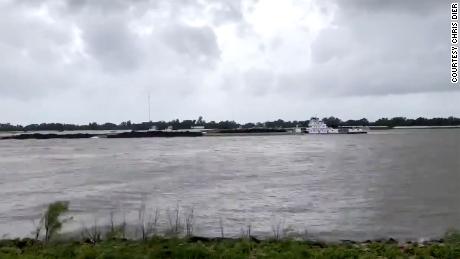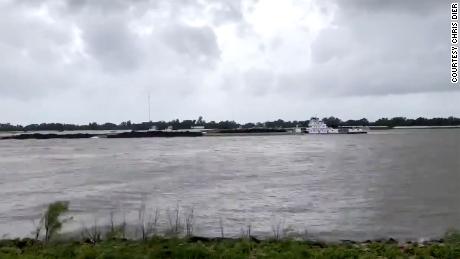 JUST WATCHEDHurricane Laura was so strong it pushed the Mississippi River backwardsReplayMore Videos …MUST WATCH
Hurricane Laura was so strong it pushed the Mississippi River backwards 00:53TODAY'S NUMBER$2,499.26That's how much Mayor Mario Kranjac of Englewood Cliffs, New Jersey, asked a teen to pay the municipality after she organized a Black Lives Matter and affordable housing protest in July that drew some 30 to 40 people. The bill was for police overtime accrued during the protest, and Kranjac said it was eventually rescinded. TODAY'S QUOTE"Fortunately we can still write racist s**t in a rag, illustrated by the images of a black French African deputy painted as a slave."French-Gabonese politician Danièle Obono, sarcastically responding to an article in a right-wing magazine, Valeurs Actuelles, that depicts Obono as an 18th-century slave with chains around her neck. The Paris prosecutor's office has opened an investigation into the illustrations.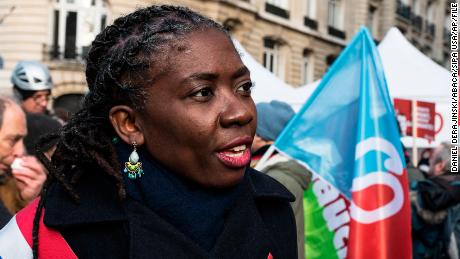 TODAY'S WEATHER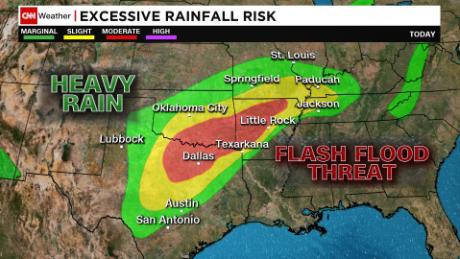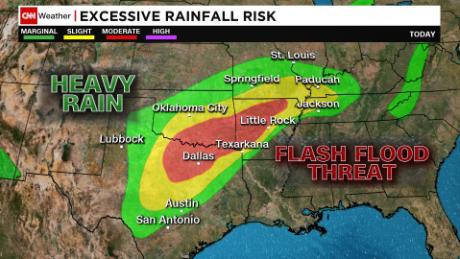 JUST WATCHEDNew flood threat across the ArkLaTex regionReplayMore Videos …MUST WATCH
New flood threat across the ArkLaTex region 02:35Check your local forecast here>>>AND FINALLYWhat weird-looking leaves!These praying mantises are probably trying to look tough, but they're really just putting their exotic beauty on display. (Click here to view.)
Source Link:
https://www.cnn.com/2020/09/01/us/five-things-september-1-trnd/index.html
Bad Request
Your browser sent a request that this server could not understand.
Size of a request header field exceeds server limit.
Comments
comments